Africa is a continent bathed in historical significance, ancient ruins, tribal culture and raw nature. It exudes the type of pure excitement that most travellers can only dream of. It has something new to offer at every turn and is always a feast for the senses.
(Don't miss our 10 Reasons to Travel to Africa post!)
But Africa isn't all safaris, sun swept beaches and Swahili cuisine. There are a few things that will get under your skin while you're there. Here a few things that aggravated us while we were in Africa. Keep in mind that this blog is aimed solely at Southern and Eastern Africa, during our independent travels, and does not necessarily pertain to the Northern Islamic regions, or other areas of the continent.
1. The transport. Buses, chapas, matalas, matolas and the back of pickups. Sure these cool modes of transport are awesome at first. A way to get to know the people, see the countryside and travel like the locals do. But after 5 months in Africa they lose their appeal.
Getting up at 3:00 am for the ridiculous departure times, squeezing your way in to sit on a metal bar and then being cramped up with 25 adults, 2 goats, 5 chickens and 8 vomiting children for 15 hours a day, is extremely trying and suddenly these once interesting rides become a hot, sweaty, sweltering hell.
2. The food. Aside from some great cuisine in South Africa and a couple of good Portuguese and Swahili dishes, this southern part of the continent really lacks the spice, flavor, imagination and food supply to really put inspiring dishes on your plate. Sure they have chicken, but even after nearly 3 years on the road, we still don't enjoy chicken that has been sitting out so long that its skin has turned white and cracked. We had to resort to some pretty gnarly street-side food during our travels in Africa, and spent days at a time living off of peanut butter sandwiches and twice fried french fries.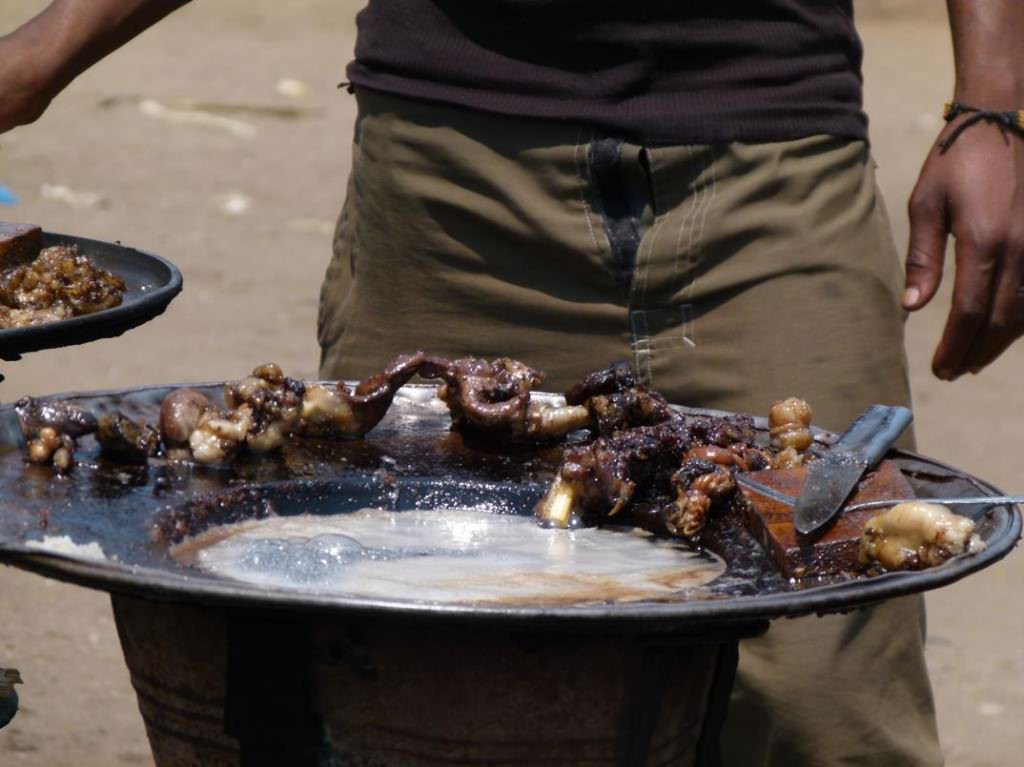 3. The People. I know it's so unfortunate to say this, especially for such a huge region with so many countries (including many we haven't seen yet). But during our time visiting Southern / Eastern Africa, we found that the people were abrasive at times, aggressive, and just not as friendly as other parts of the world.
Surely it didn't help that we flew here straight from Turkey, a place where the people welcome you everywhere with chai and a free lunch. In Africa we were lucky to get a smile, and God forbid we asked to take a photo (We never take photos without asking). The locals always declined and their refusal was often followed by a quick derogatory spat in the local language. Even Malawi "the heart of Africa" did not have the friendly people we were expecting.
4. Crime. This is a major concern for anyone travelling in this region. Some people might say that it never affected them, but rest assured, crime affects anyone travelling in Africa. We never really had anything stolen so theft didn't affect us directly but we were held at knife point in Kenya.
Aside from that, it was the fact that everywhere we went the locals warned us not to go out at night, not to enter certain areas, lock the doors and windows at all times, lock the car door while driving, don't drive at night and basically just be careful all the time. Sure many of these rules apply in any place on the planet, but it is magnified in Africa and definitely stays on a traveller's mind while backpacking there.
5. Malaria. This one is really impossible to avoid completely. We got lucky and never contracted malaria during our 5 months in Africa, but if you stay, live there or travel there for months on end, it's only a matter of time. Malaria tablets are annoying and they all have adverse side effects.
We took Malarone, top of the line $5/pill, but couldn't avoid the side effects, which luckily, with this expensive pill is only sun sensitivity. But who wants to be sensitive to the sun while travelling the hottest continent in the world?
6. Cost. You would think that while backpacking around the poorest region on earth, prices would be at a minimal, but this just isn't true in Africa. It may be partially because the locals charge 10 times the real price, and also that rooms and transportation are a rip off, but Africa is not an inexpensive place to visit. No cheap internal flights, expensive entrance tickets, food is usually costly and you better prepare your wallet if you plan to do a safari. Africa is simply just not a budget destination.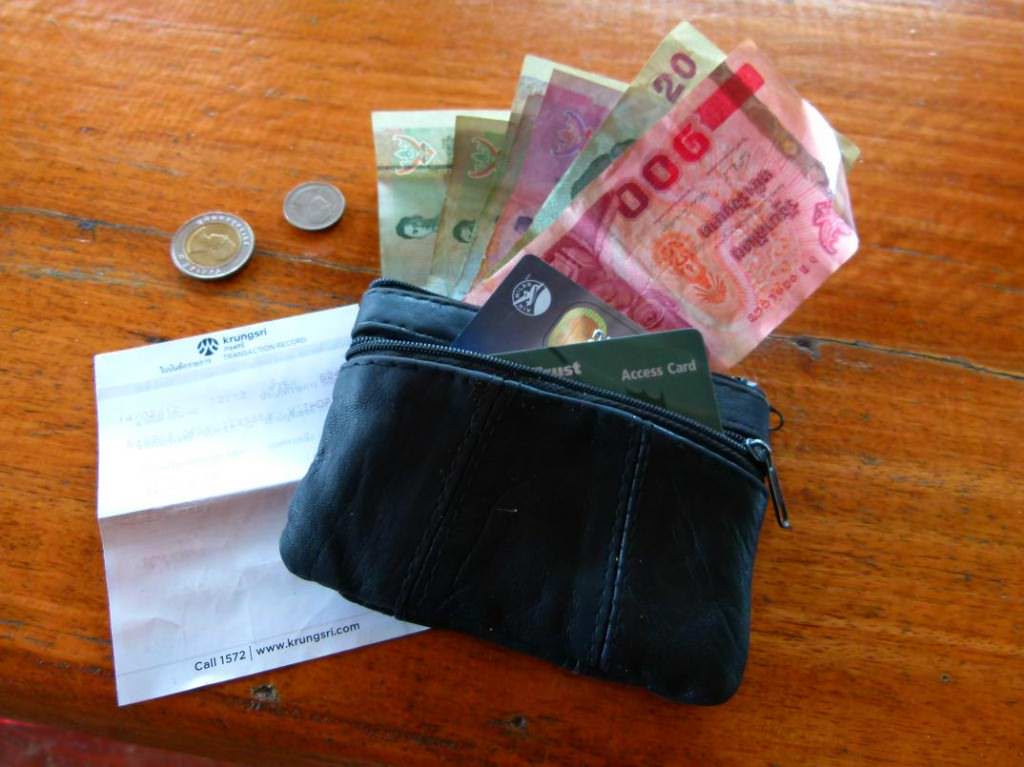 7. Sickness and Disease. Have you ever met a traveller who spent a lot of time in Africa and didn't contract some kind of illness? Bilharzia, malaria, stomach flu, food poisoning, schistosomiasis, dengue fever, yellow fever, typhoid, cholera, aids, rabies and the hepatitis alphabet to name a few. Don't let this scare you, but don't arrive unprepared.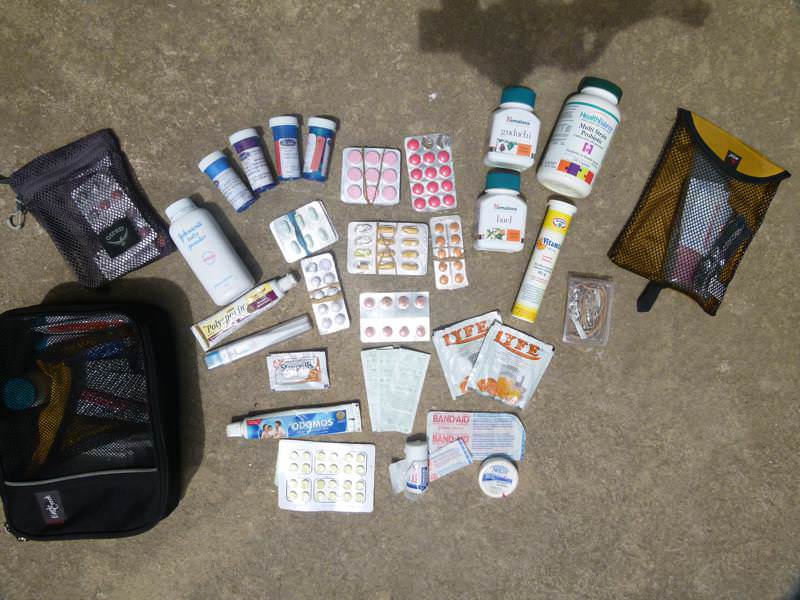 8. Poverty. I know it's selfish to say that poverty is something we hate to endure while travelling. The truth is, it's extremely difficult to witness starving, malnourished children — of which, there were many during our travels. It's heart wrenching and we wish we could help every single one of them.
9. Racism. Although it's much more prevalent in and around South Africa, racism is a palpable tension that you can sense throughout Africa. With such a gruesome history, it's hard for the average visitor to understand it, but this animosity still exists on the continent, from the poorest villages, right up into the highest levels of government.
10. Dust. It sounds petty, but after entering many small dusty towns in Africa, you'll know what we mean! What's worse though is at the end of a 14 hour bus ride, your skin can be literally caked in dirt and dust to the point that you look like you've joined a tribe. People may not think of dust as a real nuisance, but when you begin to chew it, it's a problem.
Okay so this may not make you want to jump on a plane and fly to Africa, but before you make up your mind, check out 10 Reasons To Travel To Africa and our Africa blogs!
There are so many amazing things about Africa that it should offset the balance and get your travel juices flowing again. And remember, all of the above stated points are completely subject to our own experiences so don't read this and cancel your trip.
Also, a lot of these trying, stressful, tiring and annoying times make up a part of the entire travel experience. They are not only moments for growth and learning, but they will probably end up being among your favorite stories upon your return home.
Like this Post? Pin it!