The name "Barbados" automatically conjures up tantalizing images of white sand beaches, crystal clear water, palm trees and rum punches, and while the island has all of those amazing things, it also has much more to offer!
If you're planning to visit Barbados, try to peel yourself away from the idyllic beaches to explore some of the island's lesser known areas and also enjoy the country as the local Bajans do.
Here are 10 things that you shouldn't miss on your next trip to Barbados.
See Also: Our First Impressions of Barbados
1. Hit Up A Barbecue
Bajans love their grills and the smokey aroma of grilled meats and spicy sauces can be smelled wafting all over the island, especially on weekends. Just follow your nose to one of the many roadside or beachside barbecues and taste some of the nation's best food.
This is one of the things to do in Barbados that you won't likely find on other lists, but it's the best way to meet locals and enjoy some traditional barbecued meats. When we were there, we always hit up the road side places, and the food was always delicious.
A couple of barbecues to try include the Sunday Lunch at Crystal Waters, where you can join the older crowd and enjoy live music and a healthy portion of barbecued lamb, chicken or fish with lots of sides.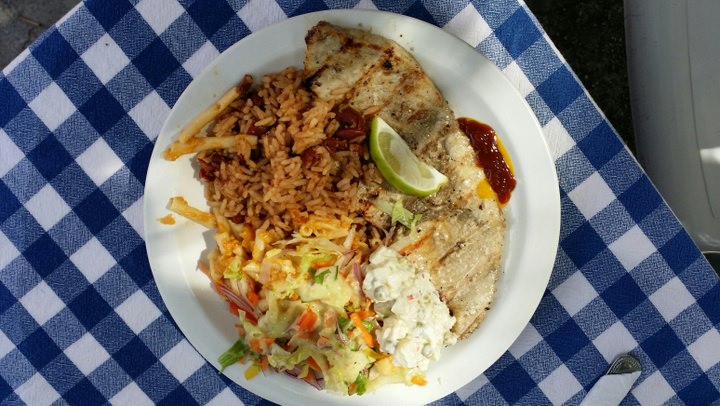 Also, if you don't mind travelling a little ways for your meal, head to St. George and just up the hill from the Cheffette Restaurant you'll find Belly Full Barbecue, arguably the most friendly and flavourful food stand on the island! We ate here many times and loved it.
2. Eat A Flying Fish Cutter
You really haven't been to Barbados until you've eaten the famous Flying Fish Cutter. While this tasty sandwich can be found with swordfish, marlin and mahi mahi, the original (and possibly the best) is with flying fish.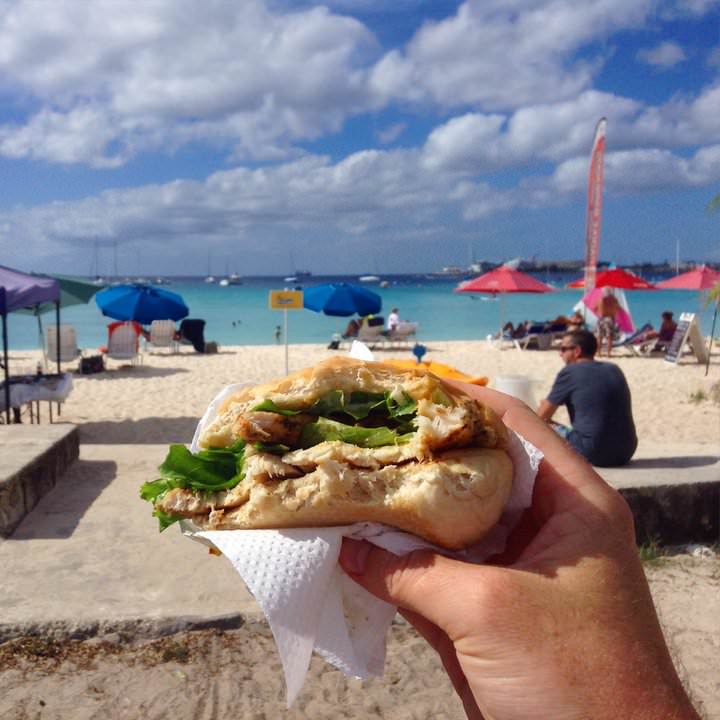 The sandwich is made with a freshly baked salt roll. This delicious bread is not salty at all and it is typically crunchy on the outside, and soft and fluffy on the inside. The roll is cut in half and stuffed with delicious grilled fish, lettuce, tomatoes and your choice of sauce (don't pass on the spicy Bajan Pepper Sauce).
My favourite Flying Fish Cutter can be found at Cuz's Fish Shack right off of the parking lot at the stunning Carlisle Bay Beach near Bridgetown.
3. Go On A Rum Tour
I think we've listed enough eating in Barbados so far! Now it's time to talk about drinks. The island once earned much of its fortune from delicious rums, and you can go on a rum tour to see how this sugar based liquor is made.
Mount Gay Rum is the country's pride and joy and the Mount Gay Distillery puts on excellent rum tours where you can learn about the history of rum production in Barbados, while trying a few samples along the way.
4. Visit Harrison's Cave
Harrison's Cave is truly one of the natural wonders of Barbados. Located in the central uplands, the interior of this cave boasts breathtaking, crystallized limestone that drip water into impossibly clear pools.
The cave is far away from most of the tourist hotels, but there are many tours that can take you to the cave, or you can rent a car and head there on your own.
If you're on a budget, consider taking the local bus for just B$1.50. The bus system in Barbados is really good actually. Buses leave Bridgetown every 30 minutes. You can take the Route 4, Shorey Village bus or the Route 4, Chalky Mount bus which runs at 8:15 a.m.; 11:00 a.m.; 3:00 p.m., 5:00 p.m. The journey is about 1 hr.
5. Explore St. Nicholas Abbey
Here you can learn a bit about Barbados' 350+ years of history at this wonderfully preserved plantation home. This type of architectural heritage is a brilliant way for visitors to understand what Barbados looked like a few centuries ago.
The old plantation home is set on a beautiful property of tranquil gardens, gullies and orchards with the adjacent Cherry Tree Hill. The home itself has some beautiful antique furniture and decorations.
You can also visit the boiling house and rum distillery which is still working every day to produce the famous St.Nicholas Abbey Rum.
Liking this article? Pin it!
6. Chill on Carlisle Bay Beach
There are plenty of blissfully perfect beaches on the island of Barbados, but our personal favourite is the powder stretch of white sand at Carlisle Bay — this is one of the best beaches in the Caribbean. The water here is always calm, there are a few places on the beach and nearby where you can pick up snacks and cheap beer and sunset from this spot is fantastic.
Check out our full review of Carlisle Bay Beach on Virgin Holidays' Trending Travel Guide.
It's worth noting that Accra Beach is also a fantastic place to go for a swim. If you do end up at Accra, check out Tiki Bar for some tasty burgers and good prices on drinks – which includes a lounge chair.
7. Walk The Boardwalk
Stretching for 1.6 km between Camelot and the aforementioned Accra beach, this beautiful wooden walkway wanders along the sea and past many bars and restaurants. It's well lit in some parts, but there are stretches of dark areas at night and it's not recommended to walk late in the evening.
However, during the day this makes for the perfect place for a stroll along the water. We recommend starting in Camelot in the late afternoon and arriving at Accra for sunset. You can bring your own drinks and sit on the sand, or head into Tikki Bar.
8. Check Out Fish Fry Fridays
Oistins Fish Fry Friday is an absolute must when visiting Barbados. This weekly party and fish festival is held on a serene beach on Barbados' southwest coast and it's the perfect place to meet new friends, both foreign and local.
You won't find a better plate of fish anywhere on the island. The food is delicious, the atmosphere is great, and there is lot of dancing and music. Everybody seems to be in a good mood. It is on Friday after all!
To get to Oistins, you need to take an Oistins, Airport, Silver Sands, Sam Lords Castle, Fairy Valley or St. Christopher bus, depending on where you are staying. Either way, the cost is $2 BBD per person per ride.
9. Caribbean Crop Over
At the end of each sugarcane season, Barbados puts on its biggest festival of the year and they call it Crop Over Summer Festival. It's the island's most popular and colourful get together and it's origins can be traced all the way back to the 1700's when Barbados was the world's largest sugar producer.
When the sugar industry on the island declined in the 1940's, this famous festival followed suit, but luckily it was revived along with other elements of Barbadian culture in 1974 and today it's a culture infused extravaganza and it attracts hundreds of party lovers from around the world.
The festival happens every year from May to August, with the largest celebrations happening at the end with carnival celebrations. If you plan your trip to Barbados at that time, you may not only get to party like crazy, but you may share the streets with world-famous Bajan pop & hip hop star Rihanna.
10. BH3 Barbados
If you have read our articles about Hashing in Grenada, you'll know that we love these international social hiking groups. BH3 Barbados is owned and run by Hash House Harriers and it's another great way to meet local people, get some exercise and enjoy some local rum shack culture on either end of the walk!
Click Here to find out about upcoming hikes and runs in different areas around the island.
More than just beaches…
This 430 km² island has dozens of beaches and mile after mile of pristine coastline, but there's more to Barbados than sun loungers and beach bars. Once you get away from the sand, you'll start to understand the island a little better and you'll have an opportunity to meet more of the nation's lovely people and explore its diverse landscapes. Enjoy!
For more about Barbados, check out VisitBarbados.org.
Have you ever been to Barbados? What were your favourite things to see and do? Please share with us in the comments below so we can help other travellers to better enjoy this beautiful Caribbean island.
Like This Article? Pin it!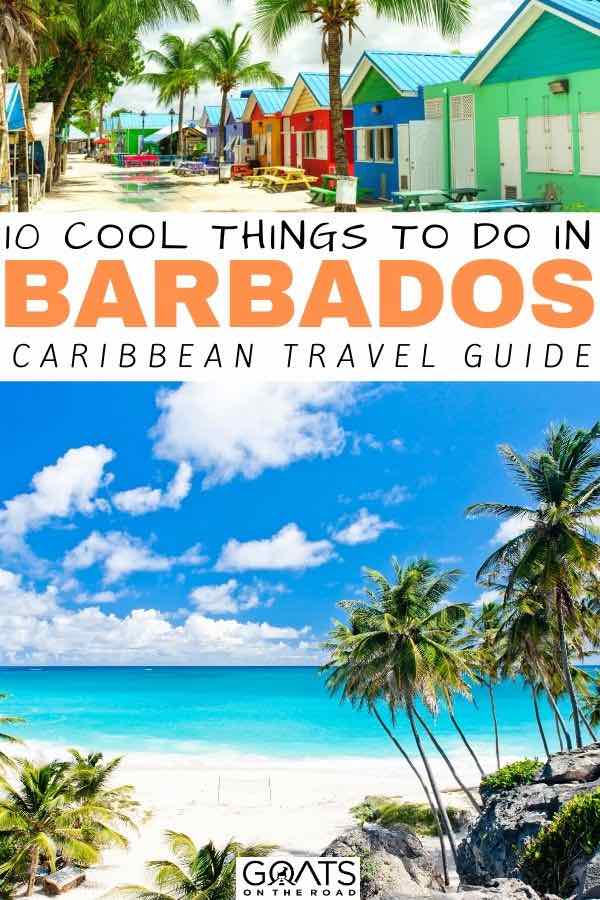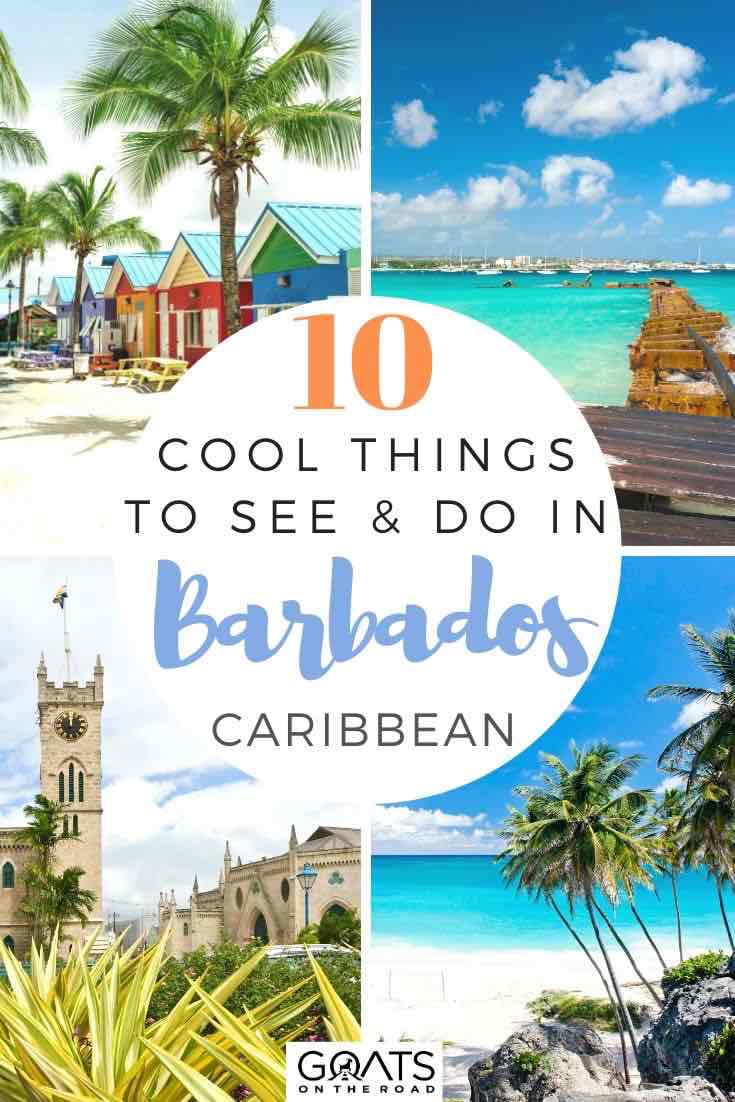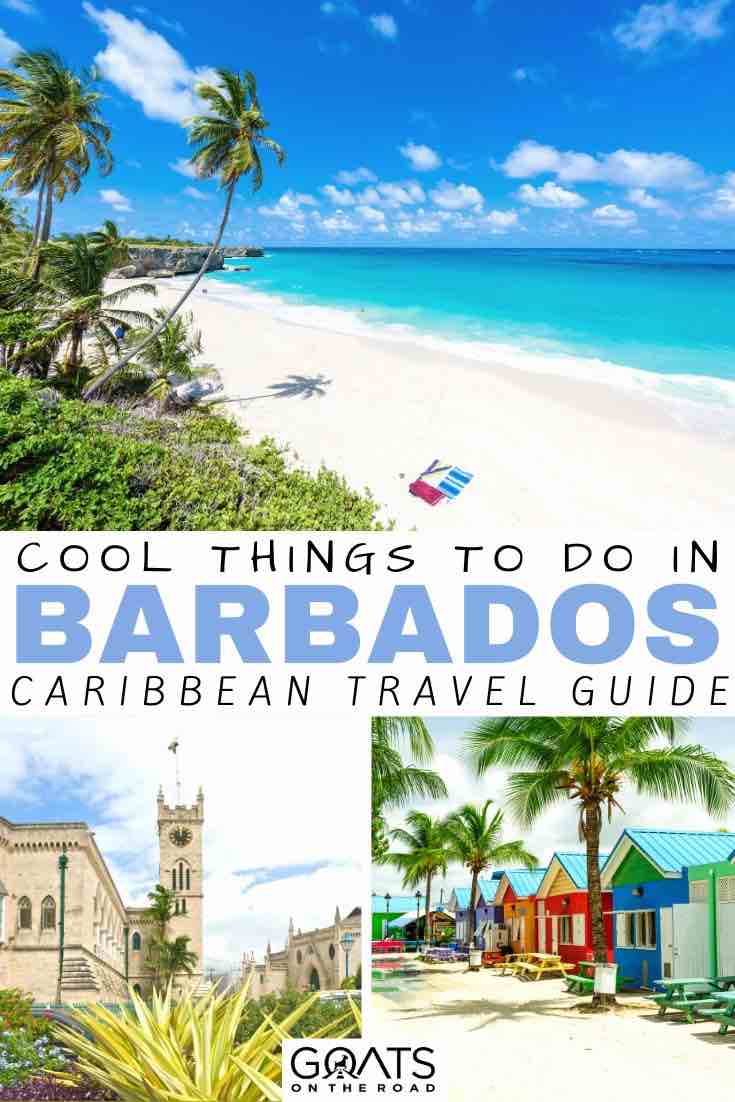 Disclaimer: Some links in this article are affiliate links, which means that if you purchase through them, we receive a small commission. This will never cost you extra and in many cases you receive a special discount. We appreciate your support!