This article was submitted by Bree Weidman. Read more about Bree in the Author's Bio at the bottom of this post.
The last thing you want to experience as you travel abroad is the heart stopping, all-consuming panic that sets in as you realize you've left something vital behind. Whether you'll be hotel hopping your way through the Caribbean or shacking up in a hostel with 5 other bunkmates, having the following items in your luggage is a surefire way to ensure travel success.
Whatever you do, don't forget these 10 things:
1. Plug adapter (and maybe a converter)
Before you leave, save yourself a world of frustration by checking to see whether you'll need a plug adapter (if you're traveling to a country where the electrical sockets are shaped differently) or a voltage converter (if your destination uses different voltages and electrical frequencies).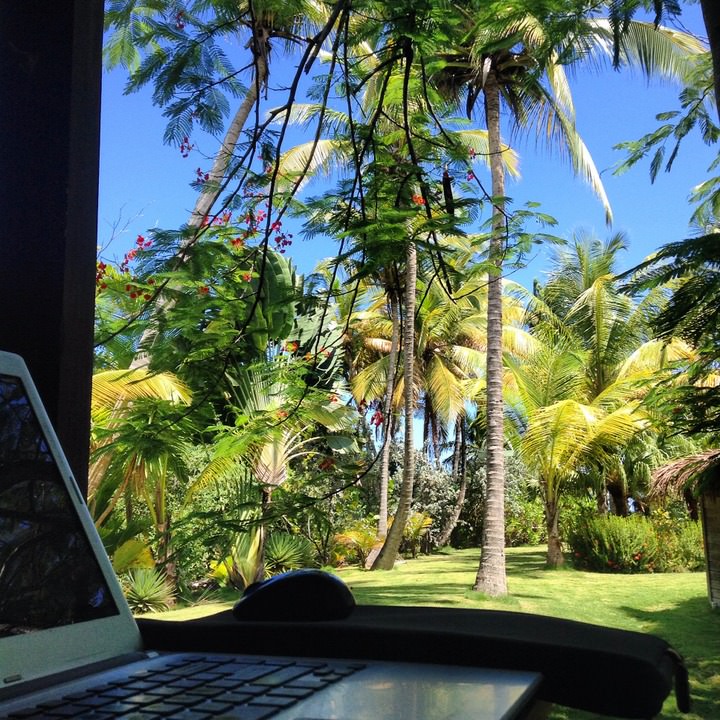 How to Geek notes that chargers for devices like smartphones and laptops are typically compatible with both North American and European frequencies– but don't take this for granted. Be sure to check the fine print on every adapter before plugging it in, or you run the risk of damaging your device.
Pro Tip: A universal adapter like this one enables you to charge your electronics in hundreds of countries around the world- and offers dual USB ports!
2. Day Bag
You don't want to have to lug your heavy suitcase around with you everywhere you go, and you'll most likely need to carry some essentials with you as you step out and explore. A tote bag can come in handy for day trips, laundry, shopping- you name it.
Another great option is a day pack / rucksack, which is a smaller backpack – perfect for day hikes!
3. Aloe Vera
This multipurpose gel has about a hundred practical uses, making it the perfect substance to replace a number of the toiletries you're likely to bring with you. You probably know that aloe helps heal a sunburn, but did you know it can also be used as hair conditioner, makeup remover, acne treatment, moisturizer, or shaving gel?
4. Copies of Travel Documents
While taking your travel documents is a no-brainer, it's important that you acquire copies of your passport, driver's license, lodging registrations, and any other reservations. These could prove invaluable if you were to lose the originals.
Bren on the Road points out that most "lost" passports are actually the result of lost or stolen luggage. To bypass a potential disaster, he suggests making multiple color photocopies and placing one copy in each item of luggage, plus your wallet or purse.
Pro Tip: Store an image of each important document on a cloud service like Dropbox, or save a copy in your email.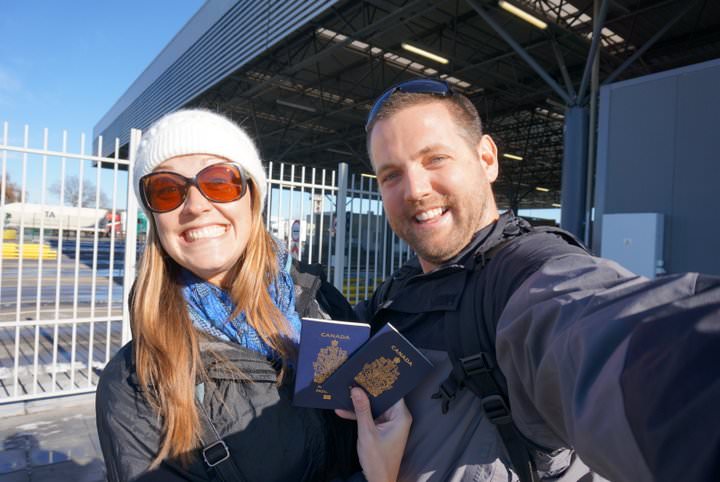 5. Ziploc bags
Not only do these plastic baggies take up virtually no room in your suitcase, but they have a variety of uses. Ever been lying on a beach when the tide suddenly rose? You probably scrambled to pick up your towel and beach bag- and maybe ended up with a water-damaged phone.
Use a Ziploc to keep your electronics safe when you're near water, to keep cords from tangling together in your luggage or tote, and, of course, to package snacks.
6. Portable Doorstop (or Doorstop Alarm)
Safety is probably one of your biggest concerns when traveling, and something that takes up as little room as a doorstop can provide you that added layer of security – especially if you're staying in a hostel or other location that doesn't conform to typical security practices.
While a standard doorstop may prevent entry into a room, a doorstop alarm like this one emits sounds of 120 decibels – quickly drawing you from your slumber!
7. Locks
While we're on the subject of security, don't forget to take a lock (or two). These little devices will come in handy when it comes to hostel lockers, gym lockers, and even your check-in baggage.
Be sure your locks are TSA approved so they don't have to be cut if your luggage needs to be opened during the screening process. (TSA-approved locks can be opened by security officers using a master key.)
Pro Tip: A key lock gives you one more thing to lose (or forget!). Use a code lock, instead.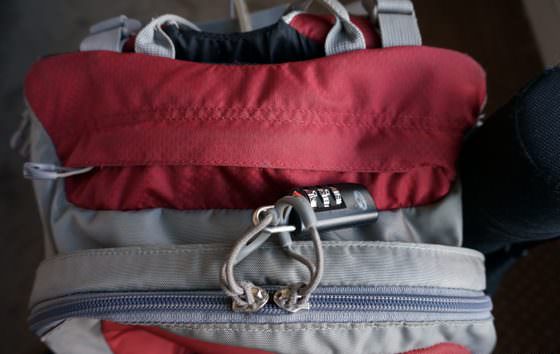 8. Sheet
A thin, easily-folded sheet is much more practical than a blanket when it comes to making room in your suitcase. Plus, it's versatile; use it as a beach towel, a carry sack, or a substitute for tissue paper when packing fragile items.
9. Multi-socket Plug
You already know you may need a plug adapter or converter, but have you thought about how many electronics you'll actually be using?
Keeping devices charged can be a matter of safety as well as convenience, and you'll likely be using other electrical devices at the same time (laptop, smartphone, camera, hair dryer, alarm clock, etc.) A multi-socket plug can be majorly useful- especially if you only have access to one outlet.
10. Wet Wipes
Wet wipes are great for sanitizing a questionable room, cleaning up when you don't have access to soap and water, and even spot-cleaning your clothes. Plus, they have no trouble getting through airport security!
They're also very handy when you're out hiking or trekking on a hot day, or if you're in the dusty desert and you want a quick "bath".
Helpful Tips for Remembering the Essentials
1. Making a list is an obvious solution because it works. Momondo suggests separating "your essentials from your desirables" and being realistic when it comes to your luggage limitations.
2. The longer you'll be abroad, the earlier you should start packing. This leaves plenty of time for those "I can't believe I almost forgot it!" moments (we all have those, right?).
3. Categorize your items to ensure that you have everything you need, and don't pack anything away until it's all in one place; seeing everything laid out together on a flat surface can serve as a helpful visual aid.
4. Keep track of everything you wear for the week prior to your trip, recommends Independent Traveler. This will show you exactly what you need to pack – or leave behind.
5. Put the most important things on top. That way, if you're halfway to the airport and suddenly can't remember whether you packed your passport, you'll have the answer in a hot second.
But, if you still forget…
Hey, you're only human! If it turns out you do forget some of the items on this list, don't panic; many of these travel essentials can be snagged at the local store. If you're staying in a hostel or similar accommodation, ask your bunkmates if you can borrow what you need.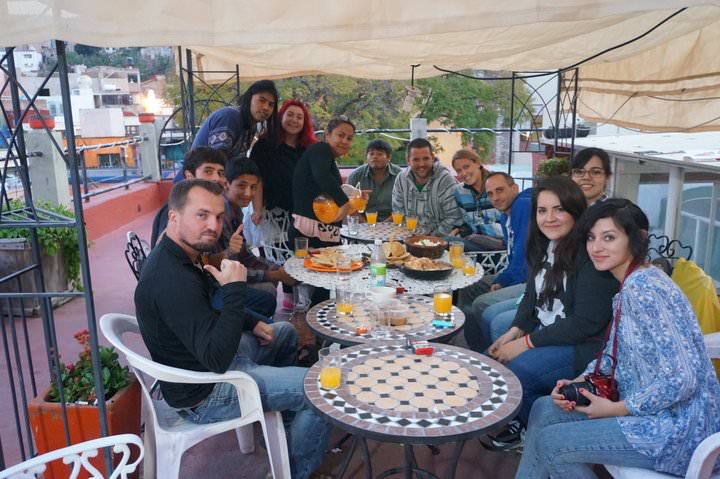 You'll probably get to know them pretty well- even if they're just passing through.
If it's travel documents you've lost or forgotten somewhere along the way, contact your nearest embassy or consulate for assistance. And if you'll be somewhere for a longer period of time (and there's a mailing address you can use), you can always have things shipped your way, whether you order them online or have them sent from home.
Finally, sift through your luggage and see if any of your items have multiple uses (remember the aloe that doubles as moisturizer?).
Whatever you do, don't forget to make the most out of your travel experience. This just might be the trip others can only dream of!
For more travel packing related articles, check out:
7 Budget-Saving Items All Travellers Should Have
13 Essential Items That Everyone Should Travel With
The Complete Travel Packing List for Men
The Complete Travel Packing List for Women
Author's Bio
Bree Weidman is a Marketing Specialist for Tokio Marine HCC – MIS Group, a full-service insurance organization offering domestic short term and travel medical insurance products to international travelers worldwide.
Though she's been writing her entire life, Bree has been a contributing author to the MIS Group blog for about a year now, covering topics paramount to global adventurers: health, safety, culture, and insurance, to name a few. When Bree isn't writing, you'll likely find her daydreaming about her next international vacation!
Like this article? Pin it!
Disclaimer: Some links in this article are affiliate links, which means that if you purchase through them, we receive a small commission. This will never cost you extra and in many cases you receive a special discount. We appreciate your support!