This is a guest post from Amy, who is one half of the duo over at Two Drifters. Since we haven't really travelled around Europe all that much, we're stoked that Amy is here to shed some wisdom on all of you awesome people. Check out these great ways to save your hard earned cash while backpacking Europe!
In so many ways, traveling through Europe in your 20s is almost a rite of passage. While it is not as common amongst my American friends, the idea of a European backpacking trip is the quintessential dream trip for a young person.
Indeed, you can backpack Europe at any age (and if you haven't done it yet, you should!), but the majority of fellow hostel guests you'll find will likely be young adults ages 18-30.
It makes sense. During those early years, folks are usually just starting out. A big European adventure might come right after leaving school or as a career break. It's often a time of freedom and few responsibilities, and the chance to travel even with little money in the bank.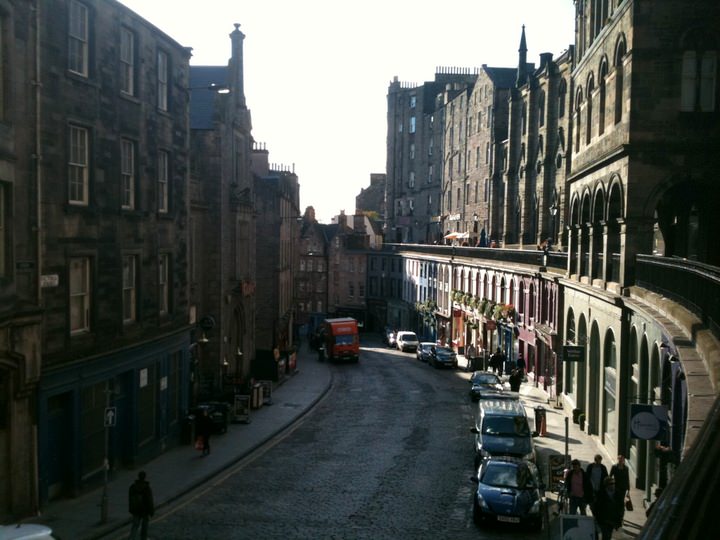 Because of this, so many travelers want to know:
How can I backpack Europe on a tight budget?
Backpacking around Europe with my best college friend was my first big trip. And I assure you, it was epic.
We spent 44 days in Europe, spending around $2,500 apiece. Two months for 2 grand? Yes, it can be done.
Admittedly, you may have to save a bit before you depart. I earned my way across the ocean by waiting tables day and night for about 3 months. At home, I cut back on all my expenses, stopped eating out, and saved every extra penny.
I also shopped around for the best deals on transatlantic flights. But once you've begun your trip, you'll need to stay smart and savvy with your funds.
Here are 10 of my favorite ways to save money while backpacking Europe.
Take advantage of EVERYTHING free.
Let's face it: Europe can be expensive, particularly in some of the most well-known destinations like Paris & London. Despite this, there are countless activities and sites in these cities that can be enjoyed absolutely free.
London has many museums which are 100% free, and most major cities offer free walking tours. When I backpacked Europe, I signed up for a free tour in every city we visited. Two hours of sightseeing and knowledge with a local was so worth it (and our only cost was a few Euros for a tip at the end).
Eat and drink in your hostel.
Whether you're at home or traveling, it seems that the majority of one's budget ends up going to food and beverage. The single best way to save money while backpacking Europe is to eat the majority of your meals in your hostel.
Be sure to choose accommodation with kitchen facilities, and you can make a delicious and nutritious dinner each night. Many hostels offer free breakfast, so you can fill up in the morning. Heading out for the day? Pack a picnic lunch. Planning ahead ensures you can save oodles!
If you're keen for some adult beverages, why not have a few drinks at your hostel before heading out? You can effectively "pre-game" for your evening out at a fraction of the price. We employed this tactic heavily while traveling!
Splurge on a single meal in each destination.
There is one exception to rule #2. In each city you visit, consider having a single nice meal out at a local restaurant. Part of the beauty of traveling includes sampling the regional food and culture, and you don't want to miss out.
To stay on budget, choose a smaller restaurant away from the main tourist area. This will lead to lower prices and likely, more authentic and delicious cuisine.
Shout your student status from the rooftops.
If you're backpacking Europe and you're under the age of 26, don't be afraid to use this to your advantage. In most places, you're still considered a student/youth even if you're not currently enrolled in university. This gives you major discounts, from train passes, to museum admission, and more.
Ask everywhere you go, and be prepared to show your student ID or passport. You might also choose to get an International Student Identity Card (ISIC), an internationally accepted document that is a solid alternative to bringing your own student ID.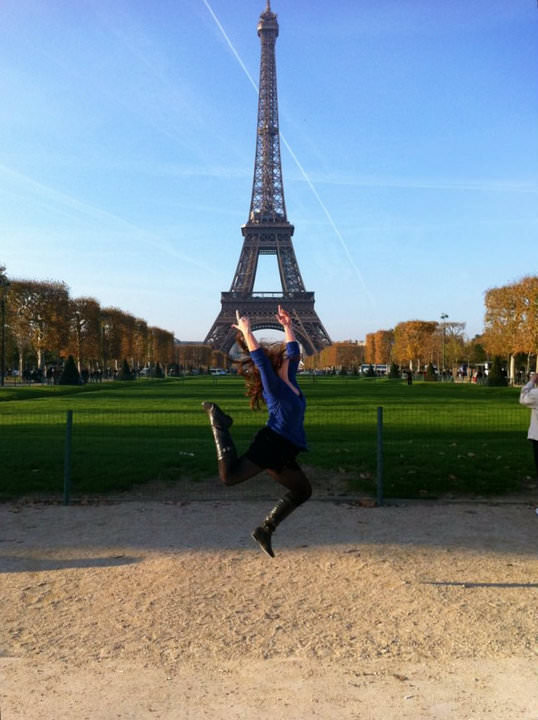 Consider alternate transportation.
Though Europe is the land of great train travel, this is not always the most affordable option. Although options like busses take considerably more time, you can save a great deal of money by choosing these.
Rather than a train from Vienna to Prague, we chose to travel by bus. While the journey was probably twice as long, it was less than half the price of the train and it was another interesting experience to write about in my travel journal.
Spend more time in Eastern Europe.
France, the UK, Germany, the Netherlands. Generally, these are the more expensive areas of Europe. They are popular with backpackers (with good reason: they're awesome), but here you'll have to stretch your Euro a bit further.
If sincere budget travel is your goal, you may want to head eastward. Areas of Eastern Europe are typically much more affordable and will also offer you a more unique backpacking itinerary than many other travelers.
In particular, check out Hungary, Czech Republic, and Slovenia.
Invest in a pair of great walking shoes.
Public transportation too costly? Why not forego it altogether? If you're in a walkable city, you may opt to hoof it all over town. While this will save you precious Euros, it will definitely consist of more time spent en route.
If you're the type who loves simply wandering around a new area (as I do) this might be a wonderful idea for you. But, be sure you invest in a nice, comfortable pair of shoes that can go the long haul with you.
Pack light to avoid luggage fees.
Budget airlines like Ryanair and EasyJet make travel around Europe so much more affordable. But while the ticket prices are a bargain, where the airlines get you is with the additional fees.
One of the best ways to avoid fees is to bring only a carry-on wherever you travel. A medium-sized backpack will be just fine for this, just be sure all of your items are securely stowed within your bag. The airlines can be quite strict about their "one carry on" policy.
Take an overnight train.
Combining your transportation and your accommodation is genius.
When my friend and I traveled from Vienna to Venice, we opted for an overnight train. Because we were on a serious budget, we did not spring for the sleeping cars. We planned to sit up all night in our compartment. However, we were extremely lucky. No one else had reserved the seats in our compartment and we were able to stretch out and get a decent night's sleep.
Pro Tip: Consider bringing earplugs.
Give Couchsurfing a try.
Couchsurfing is a fantastic way to meet locals and save a significant amount of money. Basically, people offer up their spare room or couch for visitors to sleep on, for free. This is one of many ways to receive free accommodation worldwide. If you have never couchsurfed before, don't worry. Millions of people have participated and it is a safe and fun option.
Remember to be a courteous guest, don't overstay your welcome, and leave your host a great review on the Couchsurfing website.
Have you backpacked Europe? What is your best money-saving tip?

Amy is one half of Two Drifters, a couples travel blog that focuses on adventure and love. Alongside her fiance Nathan, Amy enjoys living a digital nomad lifestyle, working from home, and journeying wherever the wind takes them.
Follow their journey on Facebook, Instagram, Twitter, Pinterest & Snapchat