This article was submitted by Daphne Z. 
Travelling and living abroad have taught me a great deal. The main thing that have taken from my travels is surely an education that has rivaled what I have received in the classroom while studying for my graduate degrees. Here are eleven things that I have learnt while travelling and living abroad: 
1. Use Money Transfer Companies to Move Money Abroad:
When travelling, living or purchasing real estate abroad, it is a sensational idea to move your money to different currencies by using a money transfer company. In many cases, this can help you to save a great deal of capital overall in your transactions by not doing business with a bank. View international money transfer service comparison here. 
2. Wait to Sign a Lease Until You Move Abroad
When you are moving to a new locale, it is important to get the lay of the land before you settle into a lease. This way, you will be able to ascertain what neighborhood offers the best potential atmosphere for what you are looking for in your new city. 
3. Flying Between Tuesday and Thursday is Usually Less Expensive
If you have the opportunity to avoid travel on peak days, do so. On average, I save at least thirty percent on my airfares by flying between the dates of Tuesday and Thursday.
4. Have Some Ways To Pass The Time
Travelling on buses, waiting in airports and sitting around airports can be boring some times. That's why it's always a good idea to have a few games on your smart device so that you can play them while you're in transit. I love the Piano Tiles 2 game.
5. Affordabletours.com is Your Friend
When I was travelling to destinations that were difficult to organize logistically due to linguistic barriers or significant cultural differences, I reserved my tours on Affordabletours.com. This website is exceptional in that one can reserve an all inclusive tour in Africa for $500 for the week with lodging, food, transport, and park entrances included. I was able to go from South Africa to Botswana, to Zambia, and then to Zimbabwe via Victoria Falls. Deals like this do exist and its best to take them when you are in the more remote parts of the world. 
6. If You Are Eligible For Multiple Nationalities, Get Them
Being American, many think that my passport is one of the most advantageous passports to have. While this is true in some respects, it is quite false when it comes to international fees. Thus, if you have many passports, use them when travelling and you may be able to save a great deal of money on your visa fees.
7. Think Plane, Train or Bus
In the fifty-three countries that I have travelled to, I have not limited my transportation options. In some countries, busses are more economical, in some, flights and trains may be more economical. The key is to be creative and use the transportation that is the most effective depending on your locale. For example, Europe has great train discount passes and budget airlines. Taking advantage of these offers can save you a lot of capital in your travels.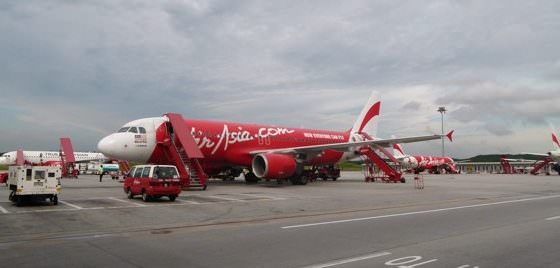 8. Don't Use Western Travel Sites to Book Hotels in Southeast Asia
Having been all over Southeast Asia, I have learned that the local hotels are at least a fifty percent discount overall. Thus, this is a general lesson. When you are travelling to some of the less developed countries in the world, be sure that you are paying the local price and not the price on the Internet geared at ripping off tourists. 
9. Be Creative with Your Expatriate Opportunities
When people ask me how I have been able to work in so many countries, my answer is simple. I went on the Internet and found opportunities that needed my skillset. The key is to know what you are good at and to go out there and find those opportunities.
For example, I found teaching English to be a major opportunity that has given me many jobs. Additionally, legal internships and exchange study abroad programs have also allowed me to travel a great deal.
For those that are expert in information technology, engineering, and specific foreign languages, there are a plethora of opportunities out there that will allow you to take those international opportunities and gain more network connections as you travel. This is how you get exposed to sensational individuals that may assist you in obtaining your long term career goals. 
10. Use Your

Frequent Flyer Miles

to Your Advantage
I have received seven international flights for free to date and I have not taken first class once. The point is that I learned one trick early and that was to pick one airline per airline alliance and each time before I take a flight, I use the one mileage number for the partner airlines. This is how to accumulate miles and get tickets quickly for free travel or cabin upgrades. It pays to learn a few hacks while making any bookings online.
11. Try Every Food That You Are Not

Allergic To
When travelling or living abroad, you have to venture out of your comfort zone. For example, if I see a Starbucks next to a local espresso shop, I will choose the one that I do not know. I apply this logic to each and every trip and that is how I meet rewarding people and have engaging travel experiences. 
The important fact to remember is that travelling and living abroad as an expatriate is what you make of the experience. There are so many wonderful opportunities out there to see the world now and also live in a foreign country as a local. Thus, take these opportunities and enjoy your journey along the way.
Written by Daphne Z, a frequent flyer, traveler and adventurer, and recently, a blogger.
Disclaimer: Some links in this article are affiliate links, which means that if you purchase through them, we receive a small commission. This will never cost you extra and in many cases you receive a special discount. We appreciate your support!