The Caribbean is the ultimate getaway for North Americans and Europeans, especially during the unbearable winter months. With affordable flights, inexpensive all-inclusive packages and world-class beaches, it's no wonder why so many people choose to vacation in this part of the world. Apart from easy access, affordability and beaches, this region of the world offers hiking, waterfalls, cuisine, history and friendly locals.
(Note: Before setting off on your Caribbean holiday, you should make sure that you have valid travel insurance, we recommend World Nomads.)
There are many countries that are worth visiting in this island chain, but don't miss these three:
St. Martin / St. Maarten
You've probably heard of this Dutch / French island before due to its beautiful beaches (some of which are clothing optional), its excellent duty-free shopping, or maybe you've heard of St. Maarten because of its famous airport! This island offers luxurious beachfront villa rentals (have a look at LuxuryRetreats), gourmet cuisine, world-class beaches and so much more.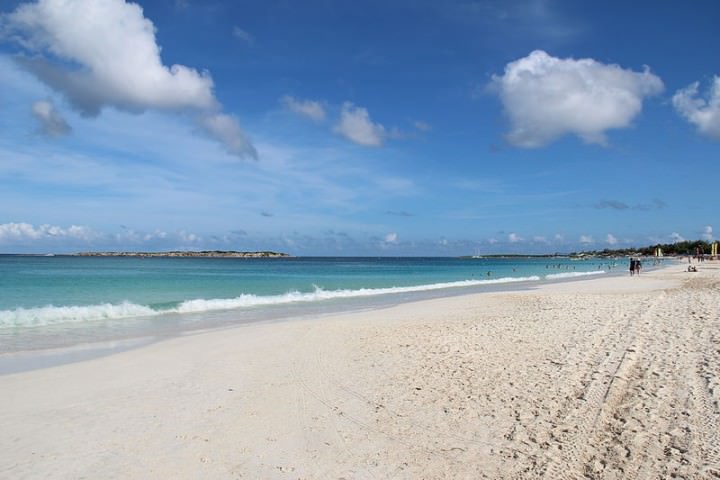 Things To Do
Laze on the Beach: On this island, you can take your pick of beaches: nude, party or regular! On the French side of St. Martin, the Orient Bay is technically a nude beach, although many people choose to keep their clothes on. This is the beach to see and be seen and there is a lot going on here – parties, restaurants, live music and drinking. The actual sea here can be a bit rough at times, so for calm, pristine water, head north to Friar's Bay (which is also home to the full moon parties), or to the incredible Cupecoy Beach on the Dutch Side in the southwest.
Watch the planes land: This may seem like a strange thing to do, but the Princess Juliana Airport is one of the most unusual in the world. Due to the fact that one end of the runway is so close to the beach, travellers will feel as though they can almost touch the planes as they come in for landing.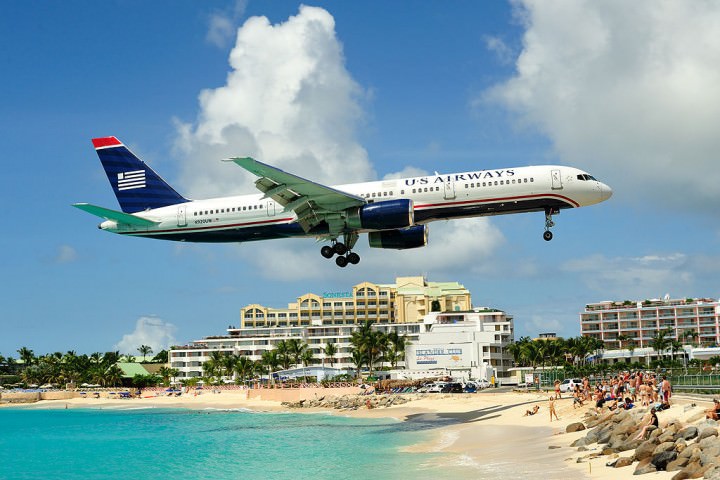 Zip Lining: At Loterie Farm in St. Martin, you can find their newest addition – a zipline! After hiking and climbing to the top, you can soar to the bottom on the zipline, through a beautiful forest until you reach the bottom. This adventurous activity will zip you 35 + feet above the ground, with a duration of 45 – 60 minutes including the hike.
Grenada
This has been our home, off and on, for almost a year now, and we plan to return again next year for another 5 month stay. Grenada is located in the southern reaches of the Caribbean, in the West Indies. This little gem isn't really on many tourist's radar, as it's more difficult to reach and doesn't offer many of the luxurious amenities that some of the neighbouring islands do. But what it does offer travellers is a real, raw and unpretentious atmosphere.
Things To Do:
Go Hiking: The stunning Grand Etang National Park offers vacationers a wide variety of activities. You can hike to the Seven Sisters Waterfalls, trek the 4 hour trail to Mt. Qua Qua for stunning views, or you could walk around Grand Etang Lake. This rainforest is an excellent area for spotting birds and monkeys.

Laze on the Beach: As with the other island nations in the Caribbean, Grenada has some excellent beaches. The 3.2 kilometer long Grand Anse Beach is world-class, as is the lovely Morne Rouge Bay. Grenada offers white sand, black sand and rocky beaches – take your pick.
Play Carnival: The colourful Carnival celebrations in Grenada are fantastic. You can choose to either watch, or you can "play". Playing Carnival means that you are dressing up and partaking in the activities. J'ouvert, Pretty Mas and Monday Night Mas Jump Up are some of the many events happening during Carnival, this is the party in Grenada.
Cuba
Cuba has long been a popular destination for Europeans and Canadians, and with the way things are going, it seems that soon Americans will be able to enjoy all that this Afro-Latin country has to offer!
Things To Do
Visit a Tobacco Farm: You've probably heard of Cuba's famous Cohiba cigars, so it would make sense to check out a tobacco farm while you're in the country. In the countryside of Vinales (among other spots) you can learn about the whole process, from planting to rolling, of the cigars. Depending on which time of year you visit, you'll either see people picking the tobacco, it drying out in the barns, or, the tobacco being rolled up into cigars.
Laze on a Beach: Of course, hanging out on the beach had to be on this list, Cuba is in the Caribbean after all! Many people choose to visit the popular northern resort area of Varadero, which offers powdery-white sands and turquoise water. However, Playa Ancon Beach just a 10 minute bus ride from Trinidad offers beautiful beaches as well, so does Cayo Jutias, which is about 60 kilometers from Vinales. Regardless fo which beach you choose, you'll be in for a treat.
Enjoy the Architecture: Due to Cuba being cut off from much of the world, its architecture has remained in the state that it was in when relations were cut off in the 1960's. The city of Havana has beautiful buildings, while there are some wonderful Spanish churches and cathedrals worth visiting in Camaguey. The city of Trinidad offers lovely, colourful homes, and the southern city of Cienfuegos has gorgeous French and Spanish designs as well.
Disclaimer:Goats On The Road is an Amazon Associate and also an affiliate for some other retailers. This means we earn commissions if you click links on our blog and purchase from those retailers.