Finding countries that are fun to travel in is easy, but finding a place that you can really settle down for a bit and call home is a whole other ball game. You need to make sure that the place you choose is affordable, has good health care, suitable grocery stores and plenty to keep you busy. We've been to 45 countries, and only a few of those destinations are places that we could actually live.
Sure, we return time and time again to the cities/countries we love, but that doesn't mean that we could live there. Here are 5 affordable countries (and their best cities) that we recommend you immigrate to! (In no particular order)
Thailand:
Costs
Basic 1-Bedroom Apartment in Bangkok
Street Meal
Meal In A Restaurant
$450 USD / Month
$1.50
$5
We love Thailand and have spent months on end in this country. From chaotic Bangkok and party crazed Koh Phangan, to chilled out Koh Kood and sublime Koh Lanta, Thailand has enough to keep you busy, while giving  you all of the amenities that you need when living somewhere.
We found a beautiful, modern, one-bedroom bungalow on Koh Phangan, close to the water for just $300 USD / month. We have friends who have a luxurious downtown apartment in Bangkok for just $450/month. Thailand is definitely affordable, and with fabulous local foods and western grocery stores like Tesco and Lotus, you can find pretty much any food your heart desires.
Street food in Thailand is very inexpensive and delicious, but buying groceries is unbelievably cheap. We bought 6 chicken breasts on sale at Tesco for $3! Affordability, friendly people, complete safety and natural beauty all add up to make Thailand the perfect place to relocate!
Mexico:
Costs
Basic 1-Bedroom Apartment in Merida
Street Meal
Meal In a Restaurant
Mexico is a great, affordable country to move to. Stunning mountain towns like San Cristobal offer culture and nature, as well as funky cafes, cobble stone pedestrian streets and delicious wine bars. Bustling cities like Merida and Mexico City, have all of the action and nightlife a city-slicker could ask for. Even in Merida, a larger city where prices are higher, we found a nice one bedroom apartment for just $400 USD / month. Grocery stores here have it all and eating out on the street is super cheap.
There are also ultra-laid back islands like Holbox, where the pace of life slows and everyone gets around on golf-carts. If we were to relocate to Mexico, we would probably choose one of the smaller cities like Valladolid or San Cristobal. Both have the perfect mix of authenticity and necessity and there's enough entertainment to keep you busy for a few weeks, months or years.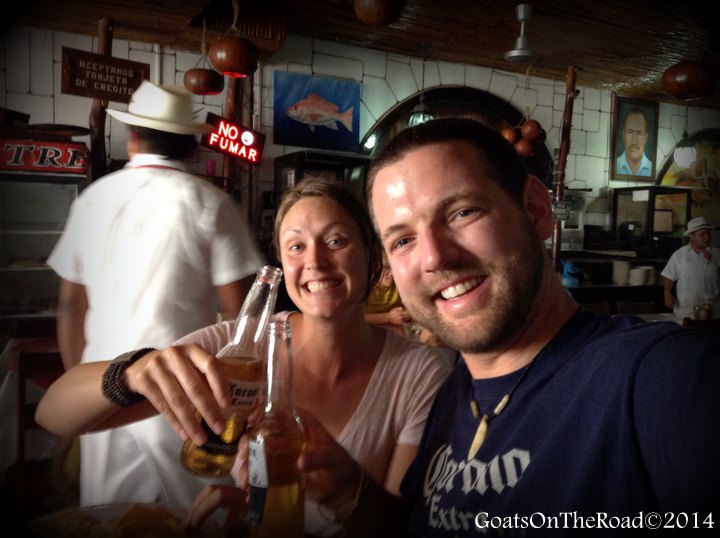 3. Malaysia:
Costs
Basic 1-Bedroom Apartment in Kuala Lumpur
Street Meal
Meal In a Restaurant
This place has everything you could ever ask for in a long-term home. For those who enjoy cities, Kuala Lumpur is the perfect place to live an urban life. With wild, all-night bars, a great metro system, cheap food and good budget apartments, you can't go wrong in KL. But there are many more places to choose from. Check out duty-free Langkawi Island where the booze is cheap, the accommodation is of great value and there are lots of cool activities to keep you busy, from go-carts, to a floating suspension bridge in the mountains.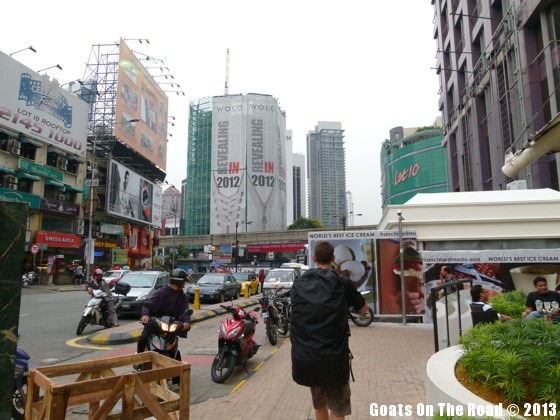 If you're looking for a really chilled out, quiet life abroad, you can head to one of Malaysia's many islands.
The Perhentians in the north are a popular tourist destination with stunning white sand beaches, while Kapas and Tiamen are perfect for those who want to escape the bustle of the mainland. Looking for a metropolitan feel without sticking to the capital? Georgetown is a funky, vibrant city with all of the nightlife, action and amenities of the capital, but with a completely different vibe. The greatest part about living in Malaysia is that you can base yourself in any of the above listed cities, and then take cheap flights to relax for a few days elsewhere in the country.
4. Georgia:
Costs
Basic 1-Bedroom Apartment in Tbilisi
Street Meal
Meal In a Restaurant
For us, if we were to move to Georgia, we would definitely set up shop in the nation's capital, Tbilisi. With a mix of ultra-modern and old-world architecture, stunning tree-filled parks, riverside walkways and shaded pedestrian-only back streets, Tbilisi is one of our favourite cities in the world. Sip an ice-cold mug of beer while watching street performers downtown, or enter a medieval winery and taste some of the oldest vintages on earth. Tbilisi has all of the modern necessities you need, but with a historical backbone that could keep any visitor intrigued. But you don't need to stay in Tbilisi to enjoy this country, there is a huge expanse of countryside where you can explore and get a good feel for the real, rural Georgia.

5. Turkey:
Costs
Basic 1-Bedroom Apartment in Istanbul
Street Meal
Meal In a Restaurant
There are numerous cities in Turkey that we would be happy to call home. From the eastern cities of Van and Kars, to the lively capital of Istanbul, Turkey is a fantastically diverse country with beaches, bars, architecture and history that would be hard to match anywhere else. If we moved to Turkey, we'd probably settle in the nation's liberal capital of Istanbul, where there's a good mix of traditional Islam and a more modern, western mentality.
We love the sound of the mezzanine's call to prayer early in the morning, but we also like to be able to wear t-shirts and shorts when we want to. Istanbul is a place where you can do just that. We enjoy having drinks on the Bosphorus Bridge at sunset, and exploring ancient behemoth mosques like Hagia Sophia, but it's Istanbul's buzzing cross-continental vibe that really sets this diverse metropolis apart from anywhere else. Accommodation is affordable in Istanbul, but you can find even better value in other cities like Gaziantep, Gerome and Sanliurfa.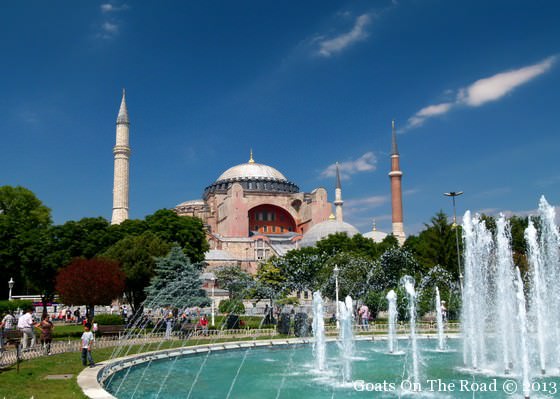 Places Worth An Honorable Mention
Conclusion
We've been to quite a few countries that we could see ourselves living in, but as you can tell by this post, it really comes down to the individual towns, cities and villages. The local people have a huge impact on our idea of a life-worthy destination, but so too does cost and comfort. If there's anything we've learned from our time both living and travelling abroad, it's to find your long-term accommodation when you arrive, not on the internet beforehand.
Hotel rooms can be booked in advance with no issues, but apartments found online are almost always vacation rentals and are therefore over-priced. Not only do online apartment rental sites charge hefty service fees, but the owners that use them are usually targeting tourists and short-let tenants. Show up, find your apartment and get a steal of a deal.
We love living in new countries and experiencing cultures first hand, rather than just passing through. Travelling is a great way to get a taste for lots of different cultures and learn a lot about the world and its citizens, but living somewhere is a unique experience that allows you form a closer relationship with the places you visit and the people you meet.
We haven't been to many places where we could see ourselves living long-term… have you? Tell us where you could see yourself setting up a life in the comments below!
Like it? Pin it! 🙂
Disclaimer:Goats On The Road is an Amazon Associate and also an affiliate for some other retailers. This means we earn commissions if you click links on our blog and purchase from those retailers.