So you want to become an English teacher? Well we're here to tell you that you're making an excellent decision. Even though we are now digital nomads, living off of earnings from travel writing and blogging, we still look back at our teaching jobs in China with fond memories.
☞ Learn how to start a travel blog today!
That was a fantastic chapter in our lives and a great world experience that we will never forget. Teaching English in a foreign country will submerge you in a new culture, give you more free time (as you typically only work 20 hrs / week) and put some money in the bank (we saved $21,000 in just one year teaching in China).
Not sure if you want to pack up your life and move to China? There's another option – you can Teach English online from home, or anywhere in the world! If you're from Canada or the United States, check out VIPKID and get paid to teach English online to Chinese students. If you're not from North America, don't worry, you can still teach online. Check out our article for details:
But how do you get started? What are the steps you need to take to move towards your ultimate goal? Having gone through the process ourselves, and helped hundreds of others to become English teachers, we're happy to say that it's an easier process than you may think.
Here are 5 essential tips get you started in this incredible profession:
STEP 1: Make The Ultimate Decision
Before packing up your life and planning to move to a new and exotic country to teach English, you should first decide that this is something that you really want to do. We can honestly say from our experience that we have no regrets from our time teaching English in China.
We loved our students, the school we worked for was excellent and we made a lot of lasting friendships, but there were still some downsides of being a teacher that you should be aware of. All-in-all, if you're reading this post, then you've probably already made up your mind. If you're teetering on the edge of quitting your job and teaching English abroad, let our experiences and other posts be the final push you need.
This is a fantastic job and a great way to see the world, give yourself more free time, make some money and experience new cultures first hand.
Teaching English is a great job, but there are so many more options out there for those who want to learn how to earn money and pay for travel. Check out our epic list of 101 Travel Jobs, learn how to find work, how much each job pays and what the work entails.
STEP 2: Get Certified (Discount off MyTefl Courses)
When we taught English in China, we got lucky and managed to land a job without having certification, but the laws are quickly tightening in China and around the world, so these days it's better to get certified before job hunting as it will help your chances of landing a job considerably.
We recommend checking MyTefl if you want to be sure that the certification you acquire is adequate for teaching jobs worldwide. Some online courses aren't well-recognized, but with MyTefl, you can be sure that your prospective employer will know exactly what qualifications you have.
These courses are also great for giving you a good idea of what being a teacher is like. Some of the courses include in-class practice time which will prove invaluable once you start your new job.
STEP 3: Find A Job
If you do your TEFL course through MyTefl, they will assist you in finding a job once you've received your certification. You could also check out Dave' s ESLcafe.com and check out the job boards, but beware, there are some spammy postings there.
You can also check out Transitions Abroad and Tefl.net for recent job postings. We are also recruiters for Shane School in China – the school that we taught at and trust. So, if you're looking for a job in China, check out this article.
Recruiters can also be found on the above 3 sites and they shouldn't cost you a penny (if they do try to charge you, beware. It's probably a scam).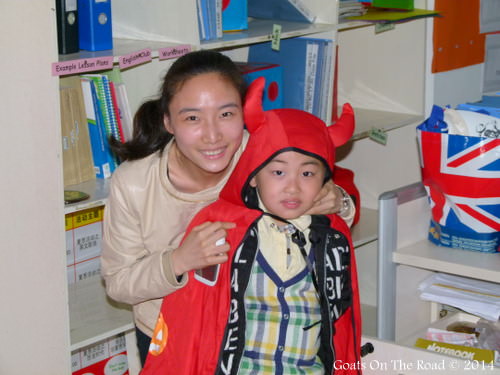 STEP 4: Work Out Your Visas
Working visa policies change greatly depending on which country you plan to work in. Below we have listed some of the most common places for English teachers to find work and a brief explanation of their visa regulations.
If you've already locked down a job, your school should help you with every step along the way. If your school refuses to help you, or asks you to work illegally, look elsewhere. There are enough good schools in the world that you don't have to deal with the potentially scammy ones. As always, make sure to do your own research before accepting a job in any country.
China:
First, You must meet the requirements as a 'foreign expert' and the employer must obtain a certificate stating that you comply. Once accepted by the government, the employer will receive a government issued Employment Permit and Visa Letter which they will give to you.
You will need to submit these documents with your application (often done in Hong Kong). Once you get the Z-Visa, you are allowed to stay in China for 30 days. Within those 30 days, your school should help you apply for a temporary residency permit which is valid for 3 months – 5 years. This entire process is complicated and includes two health checks, one in your home country and one in China.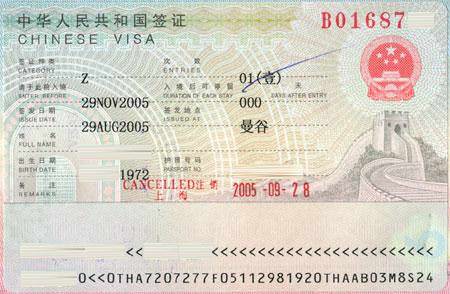 Click Here for more info on the Chinese Work Visa.
The visa required for the vast majority of English teachers in Japan is the working visa. It used to be issued for only one year at a time, but recently three-year visas have been issued. There seems to be a lot of confusion about this, but generally to get the visa you'll need to:
have a bachelor's degree in any discipline (though the official line is that it should be related to their job).
have a Japanese company or resident willing to sponsor you. In most cases, it will be the company that is offering the teaching position.
make the visa application at a Japanese consulate outside Japan.
Click here for more details about how to apply.
To obtain the E-2 work visa for South Korea, you must submit a notarized Bachelor's Degree, three sealed university transcripts, a criminal background check, a health statement, a passport photocopy, your resume, the signed school contract, 4 passport sized photos and two original letters of recommendation. These regulations are quite strict and you'll need to have legitimate documentation to be considered for the visa.
Click Here for details on how to apply.
Generally to apply for a work permit in Thailand you need to have a bachelor's degree, TEFL Certification and a clear police check document. Typically you will have to enter on a tourist visa and then once you have the proper documentation from the school, you will leave Thailand and apply for a Non-Immigrant-B visa from an embassy in a neighbouring country.
STEP 5: Learn About Your New Home & Get Ready!
Before you head to your new home, you should get to know a bit about the customs, the food and the people. You'd be surprised at just how much you can learn from a few quick Google searches. If you're heading to China, check out our article: "China: The Quirks Of The Culture".
Moving to a new country overseas is fun and exciting and the research process should be the same. You're not going to learn everything before you arrive, but it's a good idea to have an understanding of the country you are planning to move to.
Teaching English is fun, but the real adventure is immersing yourself in a new culture, learning a new language and making friends from far away countries. You're taking a giant leap towards a world with no borders, so embrace it and get ready for the job of a lifetime!
Like it? Pin it!