When we visited Kosovo earlier this year, we weren't really sure what to expect. Most of what we knew about Kosovo was based on news reports we had seen at home many years ago. It was painted as war-torn and dangerous. But what was it like now?
Since declaring independence in 2008, Kosovo hasn't exactly been a tourist hot-spot. However, after our recent trip to Kosovo, we are sure that's all about to change.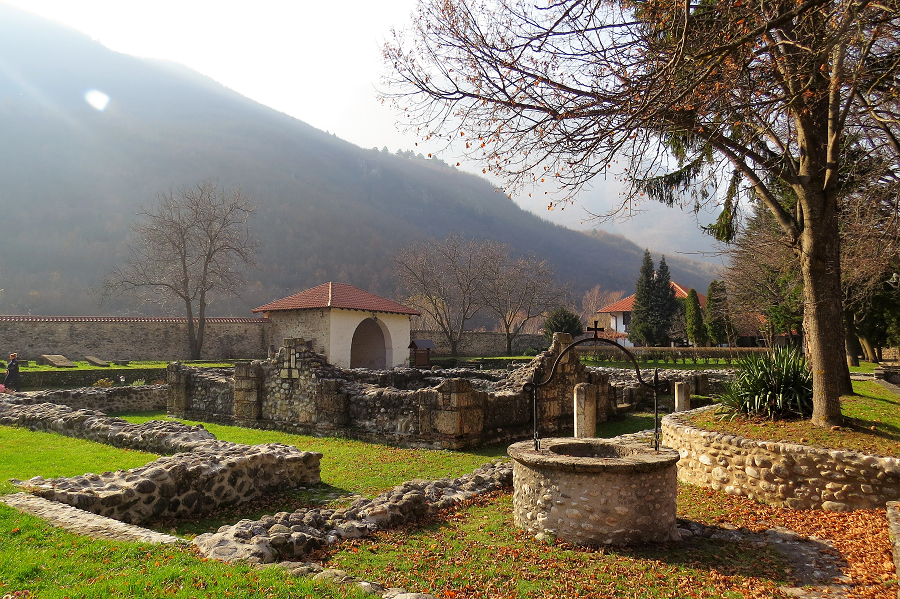 Here are 6 reasons why Kosovo is backpacker heaven – and why you need to get there before everyone else finds out!
1. Kosovo is a Tourist-Free Zone
Kosovo is probably one of the last truly off-the-beaten-path destinations in Europe. Due to its turbulent past, tourism in Kosovo is in its infancy. We rarely ran into other English-speaking travellers during our visit. In fact, most of the places we visited still felt fairly untouched by tourism.
As a result, there are only a couple of hostels in each city. This is in stark contrast to other Balkan budget travel hubs like Kotor (Montenegro) or Dubrovnik (Croatia), which are stuffed full of rowdy backpacker venues. This means you probably won't be hitting the clubs until the wee hours in Kosovo, but you will have most tourist attractions almost entirely to yourself.
A total lack of tourists also means no tourist scams or pickpockets. Even the taxi drivers didn't seem to want to rip us off. Huzzah! You won't find anyone trying to tie string to your finger here (ahem… Paris).
2. Kosovo is a Beautiful Place to Visit
Admittedly, we only spent 3 days in Prizren, but that alone was enough to leave a lasting impression on us. Strikingly similar to Mostar in Bosnia-Herzegovina, Prizren's old town is stunning. The view of Prizren's beautiful stone bridges with the city's main mosque in the background is one you won't forget.
There are also some great day trips from Prizren. Head out to the picturesque Monastery of the Patriarchate of Pec with its 12th century chapels and resident nuns. Not far from the Monastery is a local favourite, the Spring of Drini i Bardhe, which is also worth a visit. On the way back to Prizren, check out the former Ottoman trade centre of Gjakova. Here you can enjoy a coffee in the huge cobble stoned central marketplace.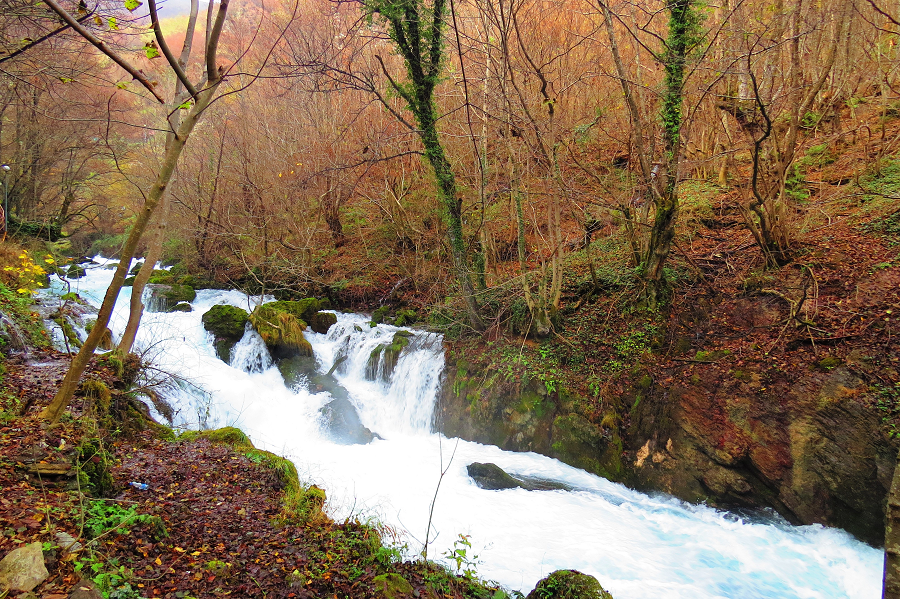 3. Kosovo is Possibly the Cheapest Country in Europe
We have travelled to some seriously cheap countries – think India, Bolivia and Vietnam. And Kosovo is on par with all of them. It is incredibly cheap! Especially for Europe.
Accommodation costs are on par with the rest of eastern Europe, with a highly rated hostel costing around 10 euro per night. Everything else however, is as cheap as you'll find in Europe. A beer should cost no more than 1.50 euro. You can usually find a meal for less than 5 euro per person (and that's at a 'fancy' restaurant). A burek or cevapcici sandwich will only cost a couple of euros. Plus, most attractions are free of charge!
4. The People are Wonderful
We had been in the Balkans for a few weeks before arriving in Kosovo and didn't think the hospitality could get any better. But Kosovo raised the bar. The locals we encountered during our short stay in Kosovo were some of the friendliest people we have met during our travels.
Whether it be in a hostel, in a restaurant or on a day tour, the local people went out of their way to ensure we had a great time. They are also quite unreserved when discussing their religion and culture, which makes for incredibly interesting listening.
5. Kosovo Makes the Best Macchiatos in Europe (and perhaps the world?)
No joke, Kosovo makes some of the best coffee we have ever tasted. And we're from Melbourne, which makes us total coffee snobs. Kosovo's specialty is espresso macchiatos. The cobble stoned streets of Prizren are a great place to sit in the sun with a tiny cup of deliciousness, and watch the world go by. You will be joined by plenty of locals, especially on weekends. Coffee is a way of life here!
6. Kosovo's History is Fascinating (and controversial)
It is no secret that Kosovo has a very tumultuous past. The area once served as the centre of a medieval Serbian kingdom, but was later ruled by the Ottomans between the 15th and 20th centuries. The area was a melting pot of religions and cultures, which led to violent conflict and an international crisis in the 1990s.
Kosovo eventually declared independence in 2008. However, Kosovo's independence is not a clear-cut affair. A number of countries, including Serbia and Russia, still do not recognise Kosovo's independence.
The war-torn history of Kosovo is raw and recent. By visiting Kosovo, you have the opportunity to hear first-hand accounts about one of the most significant conflicts of recent times. It brings history out of the text books, and into real life. However, the war was a traumatic time for many Kosovars, so approach any conversations of this nature with caution and respect. Hiring a local guide for a day is a great option, as they can show you around, and answer any sensitive questions you may have.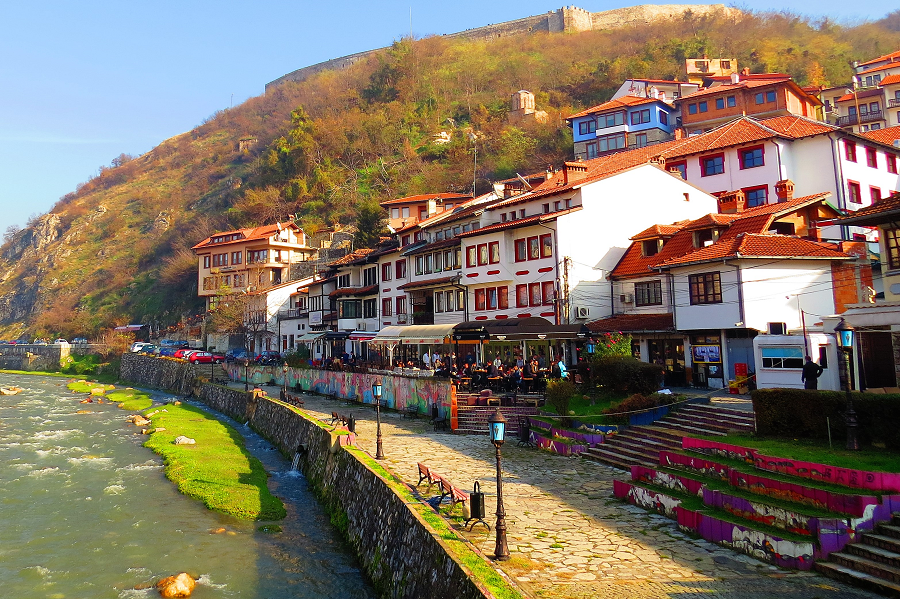 We acknowledge that the history of Kosovo is controversial, and the version you hear often depends on the perspective of the source (as with most historical accounts). We do not profess to be experts! You could spend years studying this area and its complex history. While political tensions are sadly far from over, in general it is a very safe place to visit. We take travel warnings with a pinch of salt, but always use common sense!
Have you been to Kosovo? What did you think? Tell us in the comments below!
Like it? Pin it! 🙂