We've been to London twice and we absolutely love the vibe. The iconic buildings, the history, the countless pubs and bars, the great transport and the beautiful scenery, there is no doubt about it, London is one of the worlds most romantic cities in the world. Both times we visited the medieval city, we stayed for a day, so we decided to put together this quick 48 hour guide to help you to make the most out of your short stay in London.
We've also written these other articles on visiting London on a Budget.
Day 1
9:00 am – Wake up early and head out to the Counter Cafe for breakfast. This delightful little daytime hangout serves up a delicious brunch of perfectly poached eggs Benedict topped with smoked salmon with potato cakes on the side. This place is considered one of the cheaper breakfast spots in town as two people can enjoy a meal with drinks for under £20.
10:30 am – It's time to hit the streets and check out some of the iconic landmarks that London is famous for. Head over to the Tower Bridge and gaze up in awe at a structure you've seen on TV dozens of times throughout your life. Cross the bridge and enjoy views of beautiful Big Ben in all of his famous glory.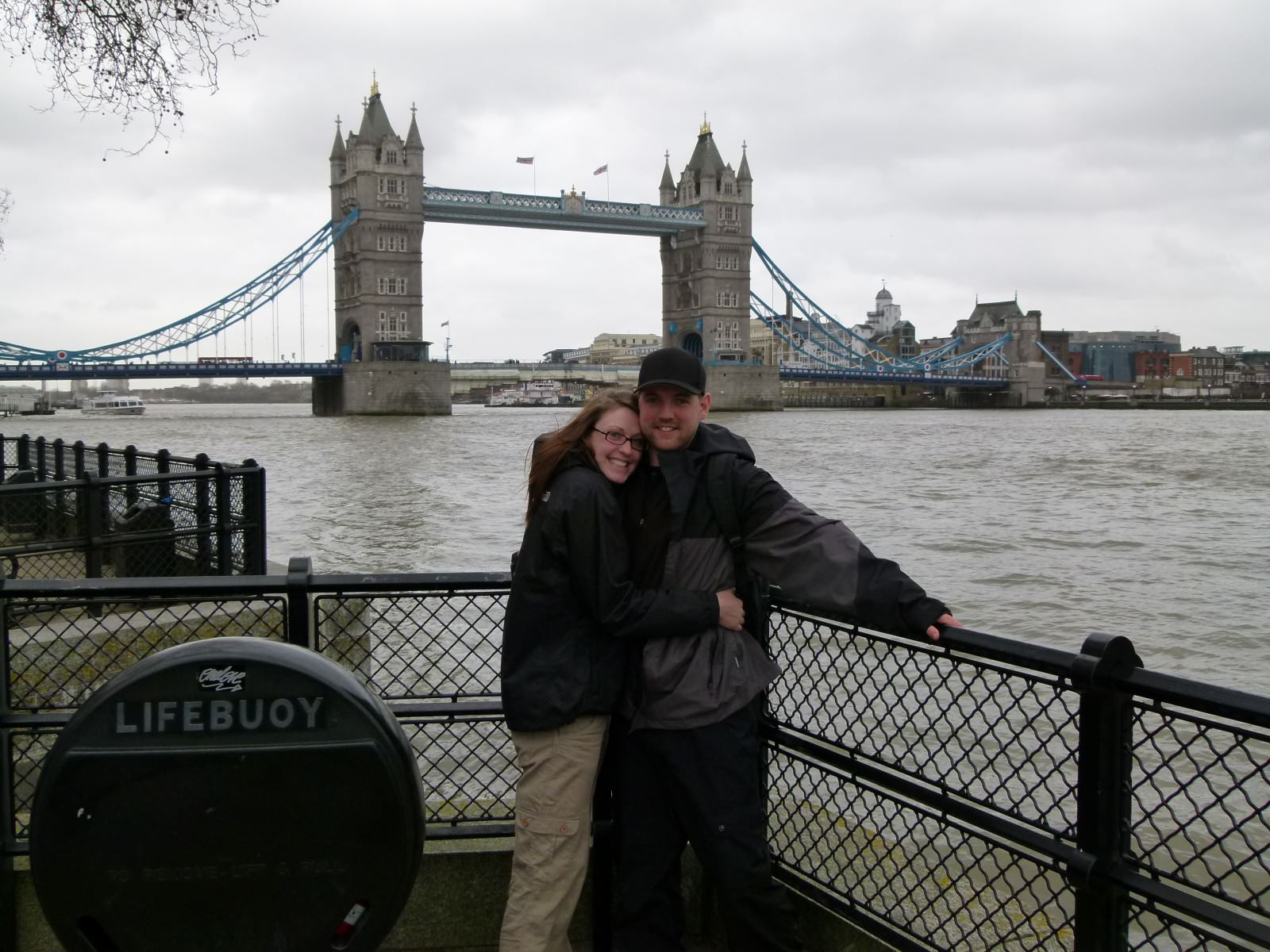 11:30 am – Walk along the beautiful River Thames. On either side of the water there are lovely, wide walkways where pedestrians stroll, jog and people watch. You can walk along here for hours and not get bored, but we recommend a slow saunter for just a couple of hours.
1:30 pm – Time for lunch! What better place to enjoy a delicious meal and some English culture than in an old Pub. London is famous for them and seeing as there are over 7,000 in the city, it may be hard to choose. Let us help. We recommend the Anchor Tap which is right near the River Thames. This place serves up relatively cheap beer (under £3), and some great lunches. There are also dart boards and pool tables to keep you busy.
3:30 pm – London is well-known for museums, so this afternoon you can learn a bit about the history of the city and the nation as a whole. We recommend checking out the British Museum, the Natural History Museum and The National Gallery (pictured below).
7:00 pm – Tired from all of that walking around? Time to settle in for dinner and another cold pint. Having pints of beer is all part of the culture! A visit to the UK wouldn't be complete without trying the national dish. No it's not spotted dick or Sunday Roast, it's the Chicken Tikka Masala. Try the best of South Indian and Sri Lankan cuisine for very reasonable prices at Dosa & Chutny with a set meal for under £7!
9:30 pm – It' time to sample some of London's famous nightlife with a riverside pub crawl. We recommend checking out as many pubs as you can and mingle with the locals to learn more about the city and it's unique pub culture. Some of the best bars along the water include City Barge, Crabtree, Dove & Duke's Head.
2:30 am (or later) – Go home and get some sleep. You've got a big day tomorrow!
Day 2
10:00 am – A bit of an early wake up this morning? No problem. Last night was worth it! It's time to wake up and enjoy a morning breakfast hangover cure at another one of London's best cheap breakfast spots, Pellicci's. This place opened in 1900 and it's still churning out classic English food and some of the best all-day breakfast fry-ups in town.
12:00 pm – Starting to feel better? Today we've got a lot of sight seeing to do so strap on your best walking shoes and let's go. Over the next few hours you should try to ride the London Eye ferris wheel, take in a tour of the tower of London, stroll by the House of Parliament (The Palace of Westminster) and take hundreds of photos.
2:00 pm – Do some shopping at the Borough Market and eat lunch (or just fill up on free samples).
4:00 pm – More sight seeing. Head to the Royal Opera House, & The Victoria and Albert Museum, the latter will take a long time to explore.
7:00 pm – You must be exhausted by now! No better way to cure wobbly legs than to head into another pub for a pint. This time we'll stop in at one of London's best gastropubs, The Anchor & Hope. This place serves up head-to-tail ingredients in simple but inspired combinations all set in a very tranquil setting. The Anchor & Hope opened more than a decade ago and it has since reined as one of the best foodie stops in the city.
9:30 pm – Repeat the pub tour from last night, but be sure to take in the beautiful views of the River Thames at night. Bring your camera (and preferabbly a tripod) to get some beautiful photos of the lights reflecting off of the River. Try to visit different pubs than you did the night before (if you can remember) and enjoy your time.
2:30 am – Back to your comfy hotel for a sleep. You've seen and done a lot in London. In the morning you can sort through your photos before heading out to your next adventure.
That's London!
It may feel like there were a lot of pub stops in this 48 hour guide to London, but we always say: "do as the locals do". The pub culture in London is excellent and the smell of old mahogany, oak barrels and fresh tapped beer will stick in your memory so that every time you smell the rich mixture from then on, you'll be instantly transported back to the best pubs and bars of this iconic city. For great lists of the best places to eat and drink, check out Time Out London, and to book the best accommodations in the city, head to TravelStay.com who specialize in cheap London hotels, B&Bs & hostels. Heading here on a quick layover? Check out our layover guide.
A little bit of planning can go a long way in London, so we hope that this 48 hour guide will help you make the best of your trip to the royal capital!
Disclaimer: Some links in this article are affiliate links, which means that if you purchase through them, we receive a small commission. This will never cost you extra and in many cases you receive a special discount. We appreciate your support!