After 5 wonderful months in Grenada we headed home to Canada for a quick 10 day visit. We needed to get some government documents in order and wanted to see our families as it had been two years since we had seen our younger siblings.
(Looking for the giveaway? Skip below to the end of this article to enter! *Note: the SUBWAY gift card is valid in Canada only.)
We're in Barbados now (woo hoo!) and we thought we'd fill you in on how our trip up north went.
Usually when we visit Canada, I just drive my brother's extra car, but as he's trying to sell it, we decided to rent a car through EconomyBookings.com. When we arrived at the airport, we headed to the Alamo office to pick up our ride and to our surprise, we were upgraded! We would be driving around in our stylish 2015 Dodge Charger while in Canada…not bad, eh?!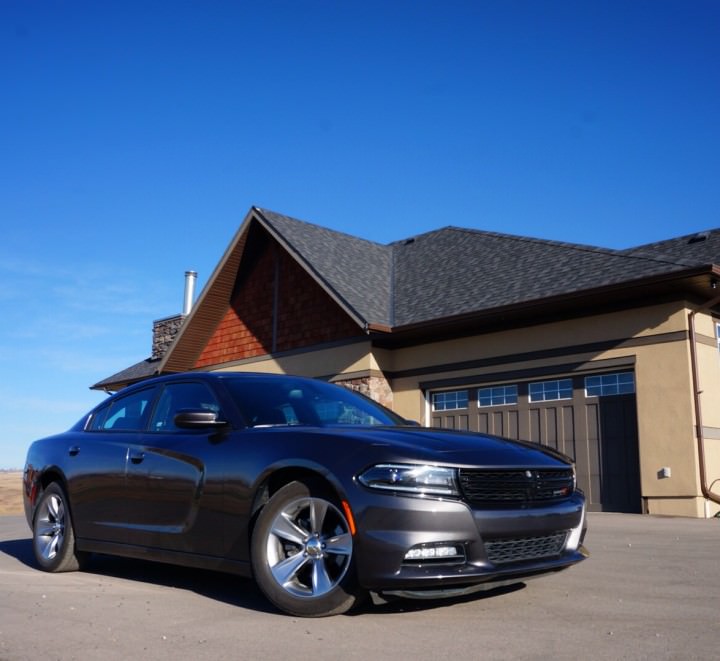 We stayed at my brother's house in the countryside and had a total of 9 family members (14 if you include my brother & his family) come and visit us, all within the short duration of 10 days! It was a hectic visit (as always) but it was great to see everyone.
We drank way too much wine, ate way too much food, did some shopping, played mini-golf & boardgames, and didn't have nearly enough time with our loved ones.
Aside from family, one of the things that we miss most from Canada while travelling is the food! We cooked up racks of ribs, bean and beef chilli, homemade soup, roasted chicken and fabulous burritos.
Note: For those visiting Canada who are not Canadian citizens, whether on a stop-over or for a longer stay, you may need to apply for a Electronic Travel Authorization (ETA). Visa-exempt foreign nationals who fly to or transit through a Canadian airport need an Electronic Travel Authorization.
However, those entering Canada by land or sea do not require an ETA. Furthermore, a number of visa-exempt foreign nationals do not require an ETA, such as U.S. citizens and travellers with a valid Canadian visa. Canadian citizens, including dual citizens and permanent resident, cannot apply for an ETA.
An ETA is valid for up to 5 years or until your passport expires (whatever comes first). If you get a new passport, you must also apply for a new ETA. With an ETA, one can visit Canada as often as one likes for up to 6 months at a time. For more information and to apply for ETA, see: https://eta-canada.com/
I had my mom cook a giant ham meal and the ham stuffed breakfasts that follow. We also ordered in from our favourite pizza place in the world, Coco Brooks (only in Calgary), went out for Japanese food, and ate out at Subway 3 times.
Oh ya, we definitely crave our favourite foods when on the road!
***Don't miss the giveaway at the bottom***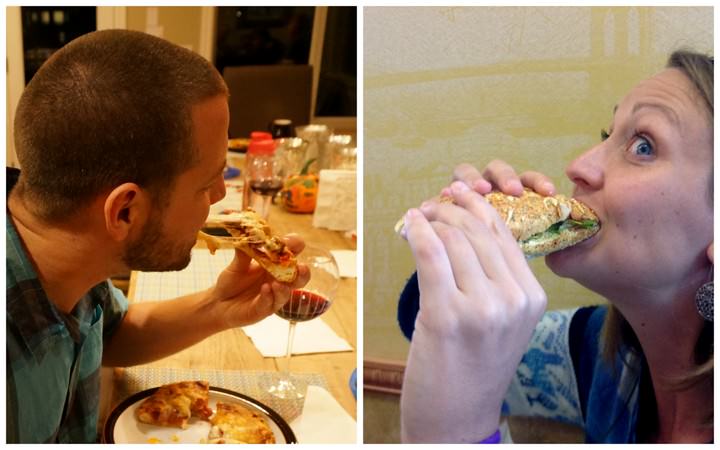 By the end of the 10 days, we were exhausted, but we completed most of the errands that we had planned to do. Unfortunately, we didn't spend much time on our website and online business, so now we're rushing to play catch up.
On our final Sunday night in Canada, we hopped on a 3.5 hour flight to Toronto at midnight where we had a 3.5 hour layover before continuing on to Barbados. Arriving on the island was a breath of fresh air (literally). It felt so good to be back in tropical weather and our skin was instantly moist.
While we were lucky with lots of sunshine and above-freezing weather in Canada (aside from the one day, depressing photo above), our skin, hair and lips, just can't handle the dry, cool weather of the north.
Landing back in the Caribbean felt like an instant spa treatment and it feels so much better being in the heat and humidity.
We are house sitting here for 6 weeks and the lovely owner, Jenny, picked us up from the airport and drove us back to her beautiful home (about 10 minutes from the sea for those of you who are wondering) to meet her 2 adorable golden retrievers, Hesus and Honey.
She was kind enough to leave us with her car while she's away, so we'll be exploring the island and taking you guys (and Hesus & Honey) with us. We'll also fill you in on house sitting and much more about how you can land a job like this one for a 6 week getaway in Barbados!
A couple of days after landing back in the tropics, it was my 31st birthday! We headed out to the beach for some sunshine, beers and swimming. We went to Payne's Bay Beach and there was a funky and affordable little beach bar right on the water where we sat and enjoyed tasty fish sandwiches and french fries while watching the waves gently lap on the Barbadian coastline.
Not a bad birthday!
We can already tell that we're going to love it here and there will be plenty of blogs, guides, photos and videos from here in beautiful Barbados, so definitely stay tuned guys!
Enter below for your chance to win a $100 gift card from Subway Canada! Please note that the gift card can only be redeemed at SUBWAY locations in Canada. Sorry to our readers from other parts of the world! Stay tuned though, we have other giveaways coming up 🙂 
Have you ever been to Barbados? Give us your tips below!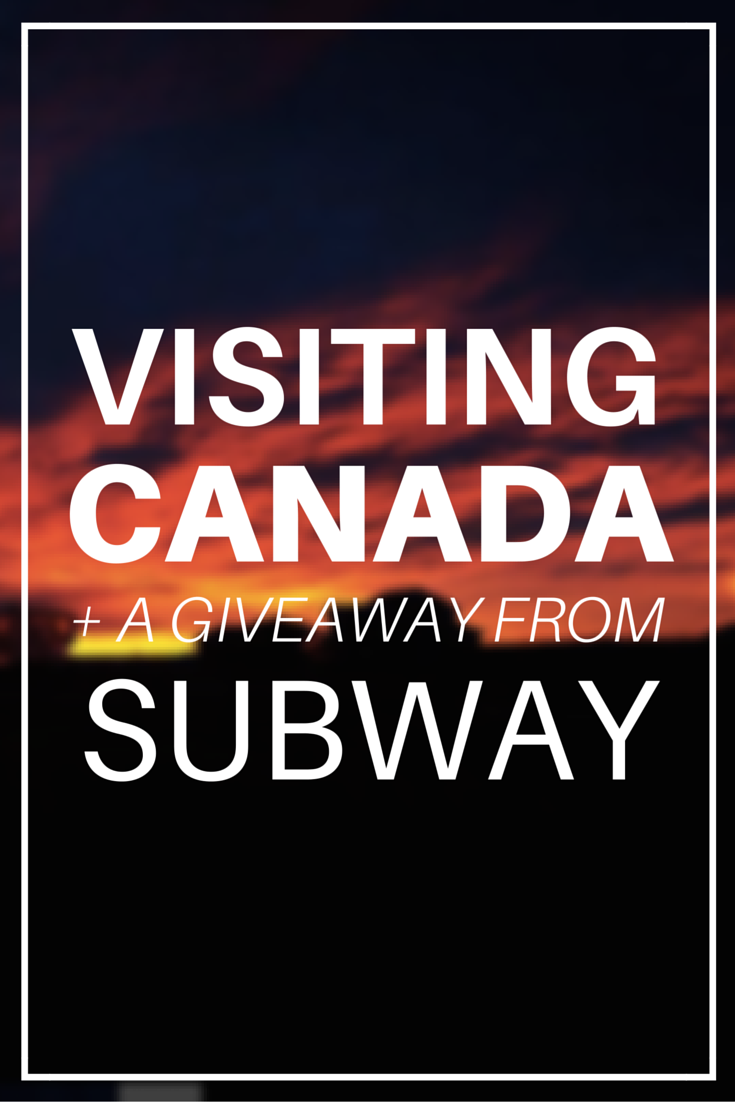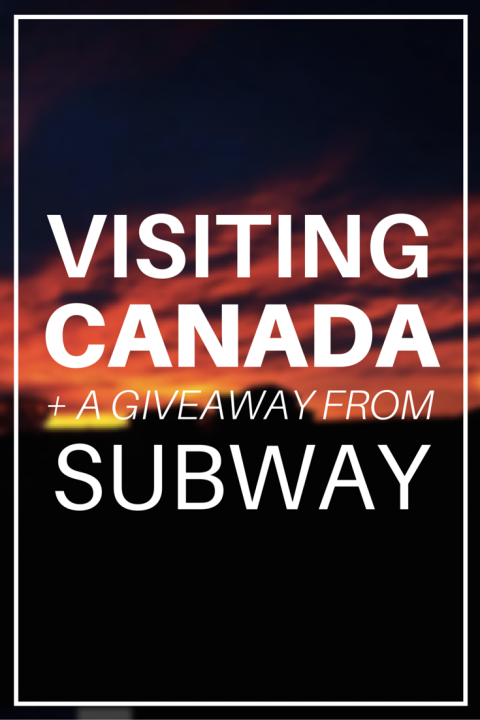 Special thanks to Coco Brooks, Subway Canada and Economy Bookings for helping to make our trip to Canada extra special. As always, all thoughts, opinions and views remain solely our own and are never altered by services, products or payments offered.