Goats On The Road is a travel and lifestyle blog with an enormous, travel focused and engaged audience.
We've been listed on almost every "Top Blog" list online (including the Top 50 Travel Blogs Based on Traffic by TheExpeditioner.com) and are proud to say that we've built our website into a well-oiled marketing machine that can offer brands, products and companies an incredible amount of online exposure.
Our rates are still competitive, making this a great time to have your name, brand or company seen by our targeted audience. Our loyal followers have spoken for us and booked trips after visiting our site so we know that there is immense advertising value in our pages.
What Can We Do For You?
Press Trips & Destination Partnerships: By inviting us to your destination, on your tour or into your country, you will be hiring us to showcase our experiences using professional photography, drone videography and well-written articles on our award-winning blog. Nick has over 15 years of video shooting and editing experience, while Dariece is a social media guru.
Product Reviews & Giveaways: We've worked with all sorts of brands from new start-ups on Kickstarter to well-established brands like Subway Restaurants and Expedia.
By paying for a giveaway and review on our site, your brand will be seen on every page of our site and in our newsletter.
Sponsored Content: If you are willing to follow Google's guidelines, we would be happy to feature your brand on our site through an article written by your team, or by us and published on our blog.
Social Media Campaigns: For a fee, we can promote your brand through social media using your @ handle to mention your accounts and your specified hashtag to ensure that you maximize your ROI on the channels of your choice.
Twitter Chats: For a fee, we can host or partake in your twitter chat and even write an article to promote the chat. We can also pre-promote the chat through all of our social media channels.
Ambassadorship Programs: If you would like us to be continued ambassadors for your brand or product, simply Contact Us and we will work out a package that is right for you and us moving forward.
Note: All partnerships must be in line with GOTR's travel style, audience interest and philosophy.
Here's what some of our previous partners have said:
"We get a lot of travel writers on our tours and none have had the follow up and deliver on promises that you guys have done. Very impressive!"  -Lindsay Prime (Manager of Vallarta Food Tours)

I was so impressed with Nick's work the first time we worked together, in 2015 I asked him to produce a professional marketing video for my company 'Dive Grenada'. I set a very strict format for what I would like to see as an end result for the video, not only did fulfil those parameters but he exceeded my expectations in both content and production quality. – Phil Saye (Owner of Dive Grenada)

 

"Thank you Nick!!! I love the video you made for us!! really cool!!! " – Andres (Manager of Squalo Adventures)

"We have been very happy with the partnership so far – as I'm sure you can tell by wanting to keep the promotions going! We've definitely noticed an increase in sales. I hope it's generating a lot of buzz on your end as well" – Blair Mullins (CEO of Earth Easy and Marketing Manager for Numinous Travel Products)

"Thanks so much to your good work with our promotions, thanks to your work, we has been received the last months many guests on our hotel." – Joel Zamora – Owner of El Patio Analu, Cuba

Our readers have spoken as well:

"We plan to travel SE Asia in December for 5 weeks and love your suggestions!" -Reader

"We're looking forward to the Cuba videos, as we are also planning a trip very soon and hoping to incorporate your pointers to our plans! -YouTube Viewer

Your videos have given my wife and I the push we needed to finally visit Grenada! Thanks for the inspiration!

Your travel guides are pure gold! I've used them for all of my trip planning. Thank-you!

I'm mulling a trip to Merida and this information is super helpful. In fact, I think you've inspired me to push the button and buy the plane ticket. Thanks!

 

"You're videos have been the push we needed to finally travel to Grenada. We can't wait for our trip. Thanks for the inspiration!" – Blog Reader
As Seen On:
Speakers at the World Tourism Forum 2016 Global Meeting
NBC Today
CNN Money
Time
The Lonely Planet
MSN
News.com.au
Forbes
Business Insider
National Geographic Traveller
Avenue Magazine
The Vancouver Sun (Newspaper)
The Calgary Herald
The Globe & Mail
The Expeditioner Top 50 Travel Blogs
Canadian Traveller Magazine
Nomadic Samuel Top 100 Travel Blogs
By The Numbers:
Monthly Users: 220,000+ (Google Analytics)
Monthly Sessions: 265,000+ (Google Analytics)
Monthly Page Views: 350,000+ (Google Analytics)
Social Media Followers: 192,000+
Newsletter Subscribers: 25,000+
Domain Authority: 50
Alexa Rank: 150,389
These numbers are all highly targeted towards the travel crowd. Anyone coming to this site is looking for tips on where to sleep, what to do and how to get there. We generally find our readers in the final stages of the planning process, ready to book.
We have the adventure couples and long-term travel niche locked down and we rank highly in Google for terms like "Travelling To [destination]".
We have an inbox full of "what should we do's" and "where should we go's." Advertising on Goats On The Road now is a great investment as we will continue to grow at this rate.
Current & Previous Partners:
Mashable – We took part in #onedayoffline with Mashable in Upstate New York
Cathay Pacific Airlines – Cathay was also our partner in New York
AeroMexico – We work closely with AeroMexico for our flights in and around Mexico.
Subway Restaurants – We worked on a brief, but successful online giveaway for Subway Restaurants in Canada
Riviera Maya Tourism Board – We were invited by the Riviera Maya to travel around the region and share our experiences with our readers, viewers and followers.
Yucatan Tourism Board – We were invited to travel around the Yucatan to showcase the regions historical sites and natural beauty.
Numinous Backpacks – We are ambassadors for the Numinous line of travel gear
Vanguard USA – We are ambassadors for Vanguard camera equipment and gear
Expedia – We were part of a content marketing campaign with Expedia.co.uk and Expedia.com
CheapFlights.com – We were part of a content exchange with CheapFlights.com
Hostels Club – We are brand ambassadors for HostelsClub.com
Southeast Asia Backpacker Magazine – We are brand ambassadors for the Backpacker Magazine group.
Credit Walk – We are partnered with Canada's Credit Card Resource.
MyTEFL – We are ambassadors and affiliate partners with MyTEFL.
Wise Bread – We manage some aspects of Wise Bread's social media and we write on the top finance blog full-time.
Future Partners:
Hopefully you! If you would like to see your brand, logo or business appear on this site, or you'd like to invite us to your destination to showcase it to our readers, just contact us below and we will be happy to answer any questions.
If we do agree to place an ad on this site, or complete a press trip, we will do everything in our power to promote it and have it suggested to our followers.
View & Download our Media Kit Below
Note: If the numbers in the media kit and this page have disparities, this page is more up-to-date.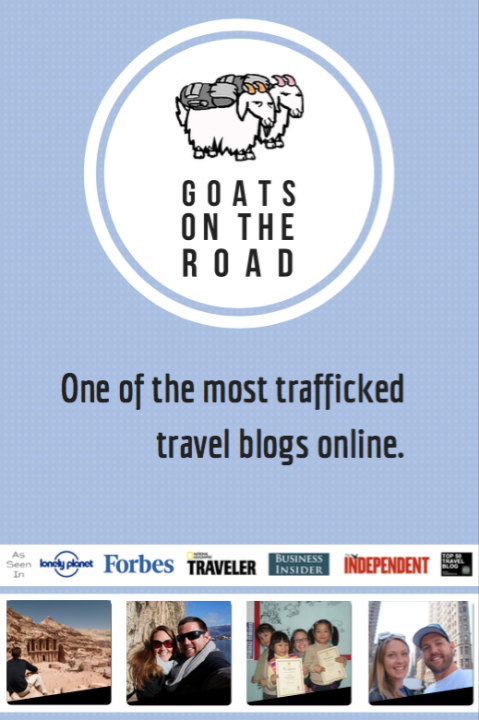 Contact Us!