There are so many reasons to visit Albania. From its stunning scenery, friendly and welcoming people, relaxed culture and beautiful coastline, there is something for everyone in this underrated country. I spent almost three months exploring Albania as a digital nomad, and spent time lapping up the chilled-out café culture in the cities and swimming in the crystal clear water of the Albanian Riviera.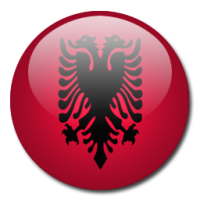 It's one of my favorite destinations in Europe and easily rivals Greece and Italy for food, culture and coast.
If you're going on vacation in Albania or visiting as a digital nomad or expat, you're in for a treat. I've put together this Albania travel guide to help you decide where to stay, what to do and where to go in this amazing country.
Recent Posts
Below you'll find all of our most recent posts about Albania including our own personal travel tales as well as some useful content from our writers who have lived and traveled in Albania for far longer than us goats.
There are so many great things to do in Saranda. It's the perfect place for exploring the best of the ...
Plan Your Trip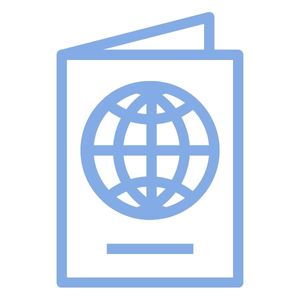 Visa Requirements
What you need to enter the country and travel for the duration of your intended trip.
Albania Travel: Why Go?
Albania is a fantastic country that has so much to offer to many types of travelers. Apart from natural beauty, fantastic cuisine, and welcoming locals, one of the things that led me to visit Albania was affordability.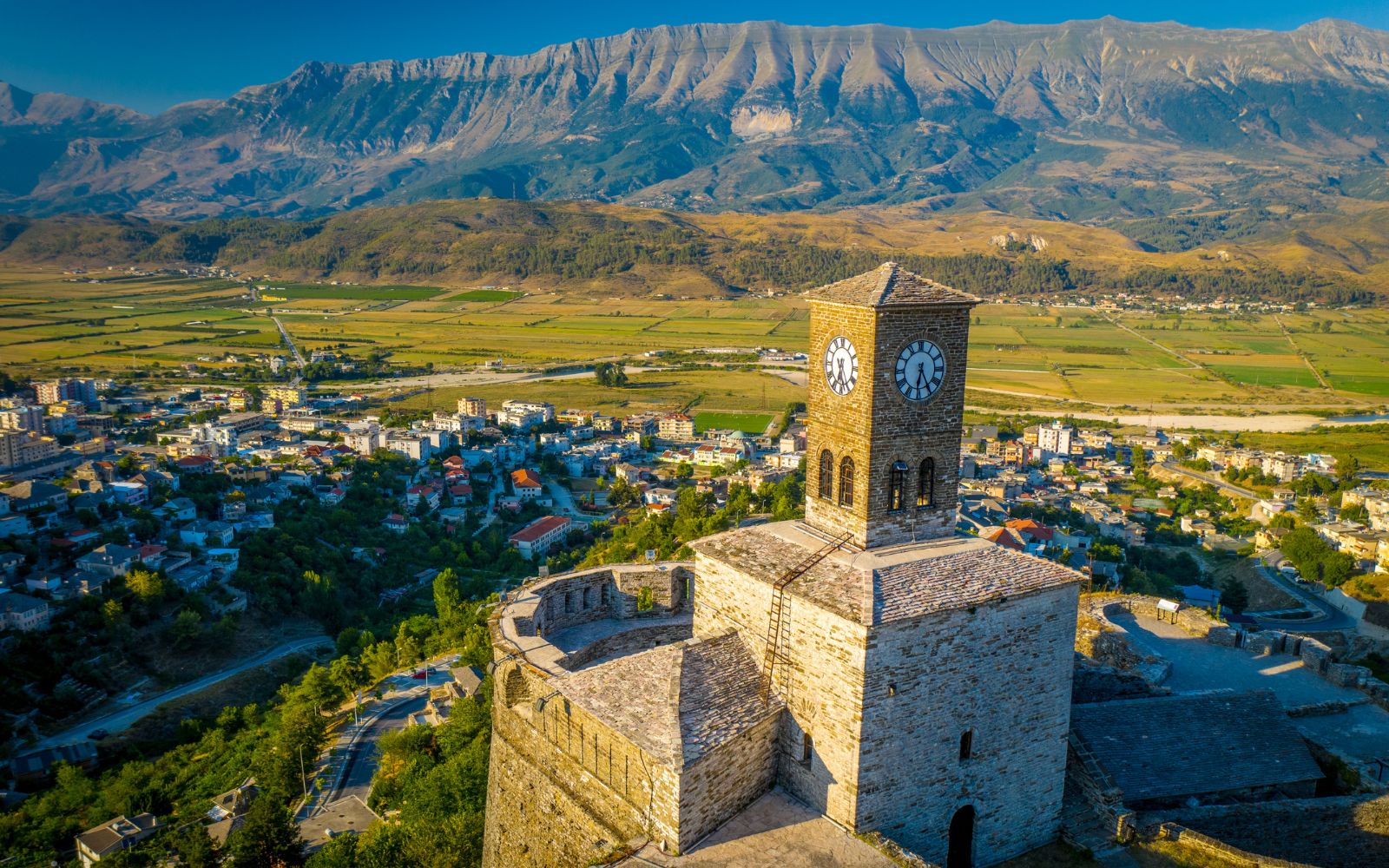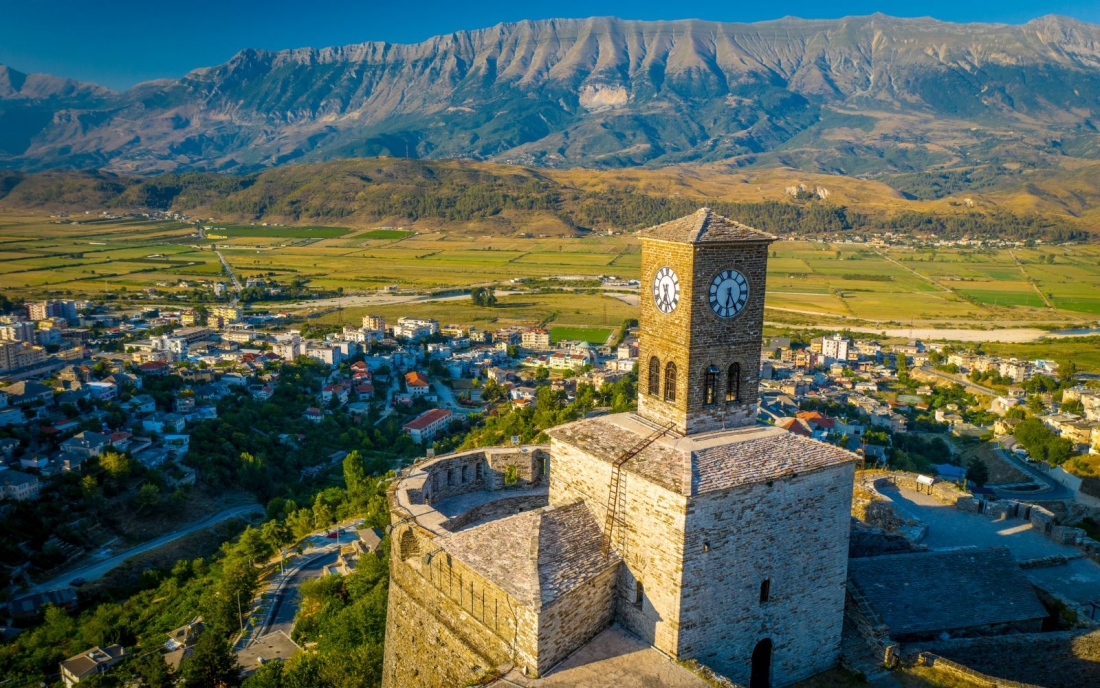 Location-wise, it's just across the water from Corfu, the Greek Island. It takes just an hour on the ferry and shares the same beautiful ocean. Yet, it's half the price of Greece.
Albania offers great value for money, and for budget travelers, your money goes quite far. If you're a mid-range traveler, you'll be able to stay in a five-star hotel and have a luxury vacation in Albania.
Albania Travel Itineraries
With so many amazing cities, towns, and attractions to visit in Albania, it's hard to know where to start. To try and help, I've created these Albania travel itineraries to assist in making the most of your time in Albania.
1-3 Day Albania Travel Itinerary
If you only have a few days in Albania, I'd recommend heading to Tirana, the capital city. You can fly to Tirana International Airport, which is just 30 minutes from the center.
On your first day, take a walking tour of Tirana to help you find your way around and learn all about the communist era, and earlier history of Tirana and Albania as a whole.
Spend the afternoon wandering around the neighborhood of Blloku and enjoy the best restaurants and bars in the city. My favorites are Era for traditional food, and Radio Bar, which is right next door.
On the second day, if you're feeling active and the weather is good, head up to the Dajti Mountains. You can either get the bus from the center, or you can walk here if you're up for it.
Take the cable car to the top of the mountain for incredible views of the city, and you can hike up to the top for even better views of the valley. Grab some food from the restaurant, which is excellent. On the way back, stop at BunkArt1, my favorite museum in Tirana.
On the final day, spend another day in the city and head to BunkArt2 in the center or the National History museum to learn more about the past. Or, go and have a delicious lunch at the New Bazaar and have a look around the covered market.
There are often events going on in Skanderbeg Square, so keep an eye out.
1-Week Albania Travel Itinerary
If you have a week in Albania, you should still fly into Tirana, as it's so well-connected. I'd spend a few days in Tirana and follow the above travel itinerary.
After that, you could head to Shkodra and spend a couple of days enjoying the lake on the Montenegrin border, or hike around the mountains there if you're outdoorsy.
Alternatively, if you prefer the coast you could head farther south to Saranda (Sarandë) and spend a few days relaxing on the beaches of Ksamil, while enjoying some amazing seafood from the restaurants in the Saranda harbor.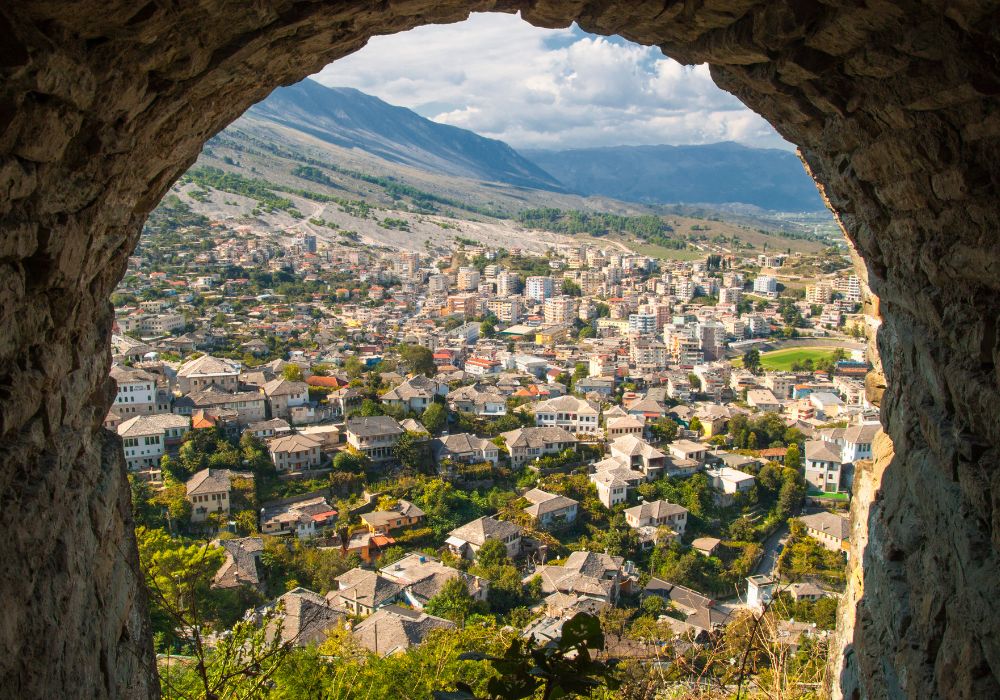 Finally, you could explore the Greek Island of Corfu.
For onward travel you can either fly from Corfu or head back to Tirana, it's around 4 hours back to the capital city.
10-Day Albania Travel Itinerary
For a 10-day itinerary, I'd definitely head down to Saranda on the coast, as it's a great base for exploring the south of Albania. While enjoying the beautiful coastline, arrange a few day trips to surrounding areas.
From Saranda, you're in an excellent location to visit the Blue Eye, an incredibly beautiful natural spring. The city of Gjirokastër is around 1.5 hours away and definitely worth a visit for its old-world cobbled streets and pretty little cafés.
If you're into history, go and check out Butrint National Park, which is around 20-minute from Ksamil. The ruins at Butrint are located on the stunning Lake Butrint and are amazingly well preserved.
2-Week Albania Travel Itinerary
If you have two weeks to travel to Albania, you can really see a lot of the country.
Start in Tirana and explore the Albanian Riviera by hopping down the coast toward Saranda.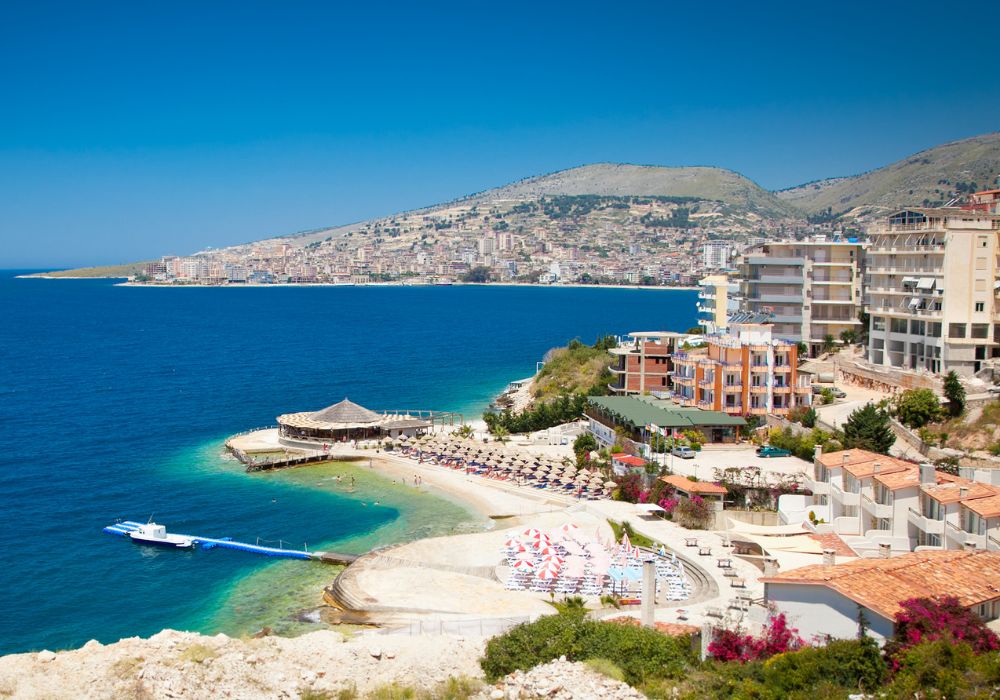 I recommend stopping at Durrës, Vlorë, Dhermi and Himarë before reaching Saranda and Ksamil. These are all stunning villages, towns, and cities based on the coast.
You could also head over to Berat to see the city of 1000 windows, or to Korcë where the beer is brewed, and potentially add in a trip over to North Macedonia and the beautiful Lake Ohrid.
Places To Visit In Albania
There are so many brilliant places to visit in Albania. I spent almost three months here and felt like I still had so many places I wanted to go.
In this Albania tourist guide, I've put together my top 10 places to visit in Albania below.
The Blue Eye
If you do one day trip when you visit Albania, make it to the Blue Eye. A visit here is an incredible experience, and I felt like I had been transported to Asia. When you see the color of the water, you'll understand how it got its name.
It's located between Gjirokastër and Saranda, and many tours combine all three places on one trip. The Eye itself is a crystal clear, natural spring which descends at least 50 m.
If you dare, you can jump into the Blue Eye, which is freezing cold. Or, you can take some photos, enjoy the beauty and then go and grab some food, or a drink at the café next to it. It's a beautiful spot for a coffee.
Gjirokaster
Just an hour from Saranda is this little UNESCO old town with cobbled streets, boutique hotels and gorgeous little cafés.
The town itself is an ottoman-style Bazaar with cute little uniform signs, so it's a gorgeous place to pick up some local souvenirs.
If you love to hike, you can walk to Ali Pasha's bridge, an aqueduct commissioned by Ali Pasha himself (the Ottoman ruler of Albania) which is impressively sandwiched between a narrow gorge. It's a stunning sight.
Saranda
Saranda was one of my favorite places during my Albania travel adventure. I loved my time spent in this lovely town so much.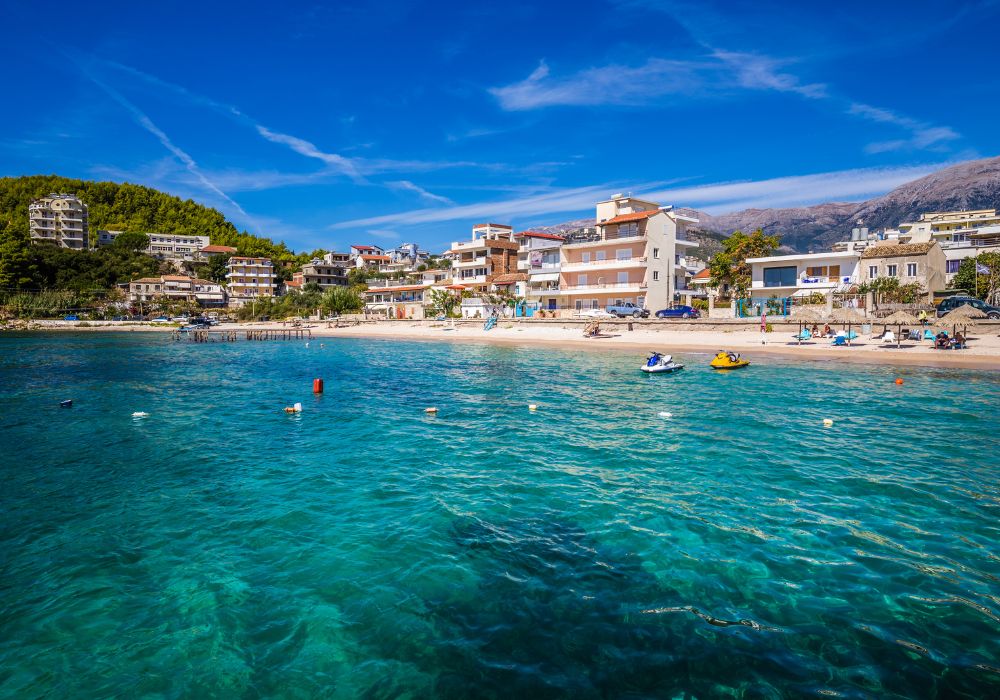 While it's a tourist town, it has retained its local charm too. I loved going for coffee in a coffee house and chatting with the Albanian guy who worked there and seeing the locals go about their daily routine.
As a seaside town, it also has some of the best seafood restaurants in the area. I definitely recommend Haxhi (seriously, give their seafood pasta a go) or Fish Filipe for a more local/tavern vibe.
One of my favorite things to do in Saranda is to go to the castle and enjoy a beer while watching the sunset.
Ksamil
Unquestionably, Ksamil has some of the best beaches and water on the Albanian Riviera. It's why thousands of tourists from all over the world visit Albania every summer, and it's featured in every Albania holiday guide.
It has both pebbly and sandy beaches (which are rare in Albania) and the clearest turquoise water. It's absolutely stunning. I'd recommend visiting outside the high season of June-August, as the beaches are really busy during this time.
My favorite beaches in Ksamil are The Last Bay and Ksamil Beach.
Himare
Located between Saranda and Vlore, this fishing village turned holiday destination has managed to retain its charm while enjoying all the amenities and advantages of a beach destination.
Himare is home to one of the prettiest old towns in Albania as well as some of the best and most turquoise water in the whole country.
Tirana
The capital city is without a doubt the best place to visit in Albania. You must take a city walking tour, whether this amazing tour or the free walking tour if you're on a budget.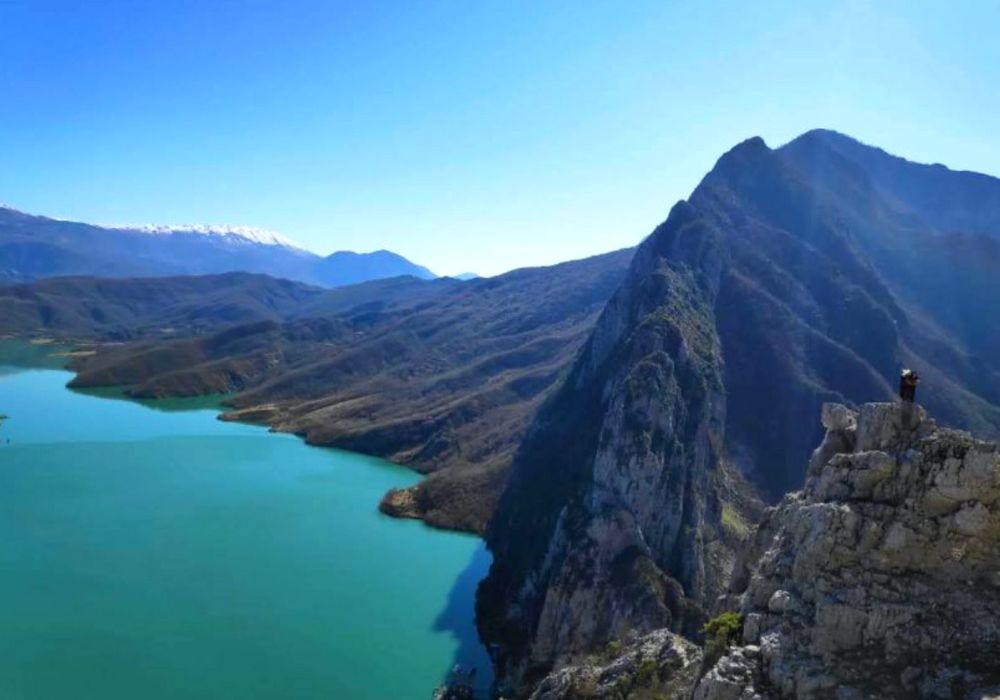 If history is your thing, then explore some of the amazing museums located around Skanderbeg Square. Tirana is also the place to be in Albania for foodies (head to Blloku) and for nature lovers, as the city is nestled in a mountain range.
You can read more about the best things to do in Tirana here, as well as my recommendations for where to stay in the city.
Korce
If you're a beer drinker, you'll likely recognize the name of this lovely little town. It's where the popular Albanian beer Korcë takes its name.
Korcë, pronounced (Kor-cha) is a very pretty town to visit with some amazing restaurants. What makes Korcë different is that it's an excellent place to visit in winter.
With the beautiful coastline of the Albanian Riviera attracting most tourists, it's easy to forget that there are some incredible mountains in Albania. Korcë is actually a great skiing destination.
Berat
Berat is a UNESCO World Heritage Site, and it's absolutely beautiful because of its unusual hillside.
It features hundreds of stone houses that appear to be stacked on top of one another. Because of this, it's become known as the city of 1000 windows.
The castle here is a must-visit, as you get the best views over the city. It's also one of the few places left in the world where people still reside in the historic buildings inside the city walls, which is fascinating.
Dhermi
Around an hour and a half further south of Vlorë, is this little Albanian village with an amazing stretch of coastline. It's close to some of my favorite beaches along the Albanian Rivera, including Dhermi Beach and Jala Beach.
But what attracts thousands of tourists to this little village is the music scene. It's home to some up-and-coming dance music festivals including Kala and Ion where you party all night on this beautiful coastline.
Shkoder
Shkoder is one of the prettiest and most quaint of all the cities in Albania. You really feel like you've stepped back in time, while also having a thriving café culture to explore.
Many tourists visit Shkoder on their way to Montenegro, or to hike the Albanian Alps, but tourists are few and far between otherwise.
It's therefore one of the best places in Albania for budget backpackers to experience what the Balkans used to be like.
It's also based on Lake Shkodra, so if you love water activities, chances are you'll love Shkoder.
Things To See and Do in Albania
There are so many fantastic things to do when you visit Albania. It's quite a big country but it's easy to get around by bus, and there is a huge range of things to do, not just limited to the beach. It's also really easy to book tours or trips.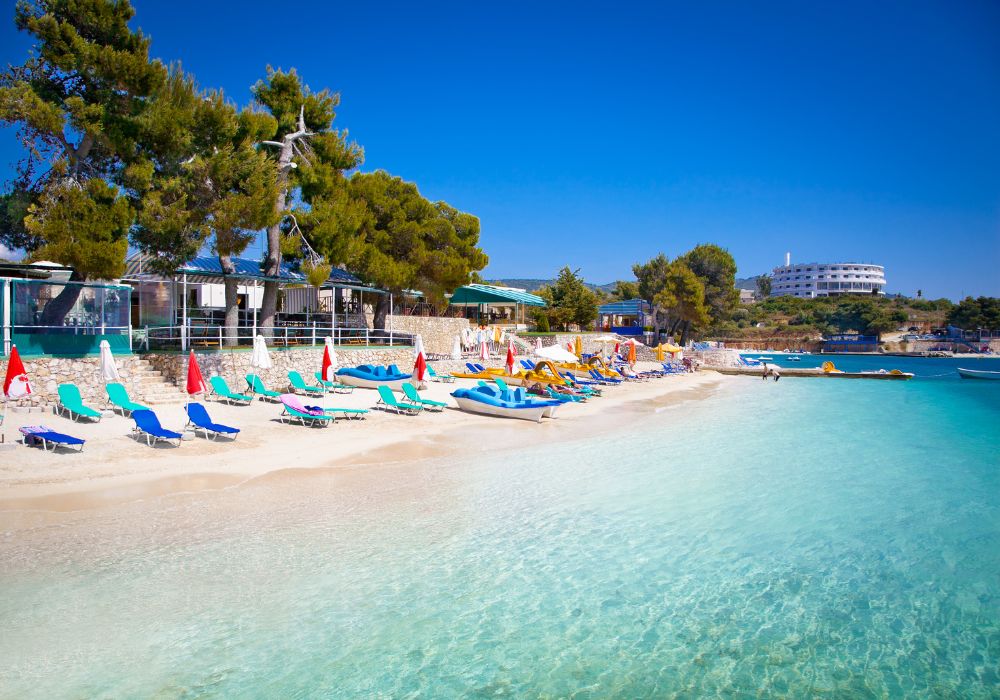 In this Albania visitor's guide, I've picked out some of my favorite things to do in Albania that I absolutely loved during my visit.
Take a Walking Tour of Tirana
You have to take a walking tour when you visit Albania to understand the complex and recent history. Tirana is a great city to explore on foot, and it's a fantastic way to learn all about your new surroundings.
I'd recommend that you take this tour, but for those traveling on a shoestring budget, there are also free walking tours that start from the Opera House.
Visit the Bovilla Lakes
If you love hiking, then the scenery is spectacular in the Gamti Mountains, which overlook the Bovilla Lakes. On this tour, you'll be led by a fun and knowledgeable guide to the best viewing points and can even swim in the lake if you're feeling up for it.
Explore Osum Canyon
Osum Canyon, or the Grand Canyon of Albania, should definitely be at the top of your list of things to do in Albania.
On this epic tour, you'll see some incredible scenery, look out for local wildlife and swim in the beautiful river of the canyon too. It's a super special experience.
Ride the Dajti Ekspres
The Dajti National Park, just outside of Tirana, is the most accessible in the country. This is largely due to the installation of the cable car, the Dajti Express, which takes you up.
The car itself is worth taking for the amazing views of the mountains and city as you ascend, but there are also some great trails to walk and a beautiful restaurant and bar at the top too.
Visit Corfu
If you're visiting Saranda or Ksamil, hop on the ferry to Corfu in Greece. It takes between 45 minutes and 1.5 hours, depending on if you take the fast or slow ferry. Have a taste of Greek culture before returning to your accommodation in Saranda.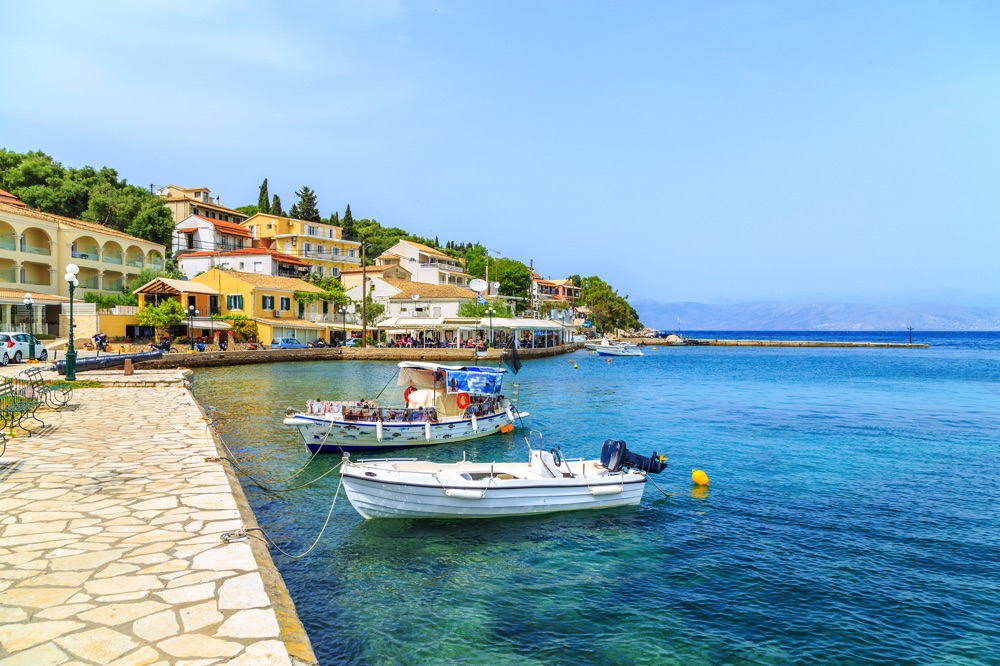 Visit Butrint National Park
Butrint is an ancient city and is considered one of the most important archaeological sites in Albania, attracting thousands of tourists a year.
Not only are the ruins incredible to see, but the site is also so picturesque. It's a great place to learn and spend the morning wandering around.
Explore Theth National Park
If you're staying in Tirana or Shkoder, a visit to Theth National Park should be on the cards. I'd recommend taking a jeep tour because of the terrain,
During the tour, you'll enjoy some of the most beautiful Albanian countryside. You'll see picturesque buildings, waterfalls and the Blue Eye (a different one to that already mentioned in this guide and less busy).
Explore The South Coast
Some of the best things to do are in the South of Albania, and I'd recommend that you base yourself in Saranda to see the best the South has to offer.
This is a really excellent tour that can be tailored to what you'd like to see. This could include Ksamil and its beautiful beaches, Butrint National Park, Lekursi Castle, Gjirokastër, and the Blue Eye, all of which feature in this Albania travel guide.
Go Wine Tasting
Visit the city of 1000 windows and combine it with some amazing food and drink. This amazing tour includes a guided tour of Berat as well as coffee and cake at Berat Castle.
After, you'll enjoy lunch in a winery as well as the opportunity to sample some local wine. It's an amazing tour.
Visit Kruja Castle
This fascinating tour is one of my favorite day trips I did in Tirana. You'll first go on a guided tour of Kruja, the birthplace of Albania's national hero, Skanderbeg. Then you'll see the beautiful Kruja castle, the Skanderbeg museum, and the stunning Old Bazaar.
Lunch is included as well as a trip to Durrës where you'll see the epic Roman and Byzantine ruins.
Best Beaches in Albania
The amazing beaches are one of the key drivers of tourism in Albania, and for good reason. Albania shares a coastline with Croatia and Greece and is across the sea from Italy, so Albania as a holiday destination is excellent.
Here I'll list some of my favorites for you to seek out when exploring Albania.
Ksamil Beach
Ksamil beach is probably the most famous beach destination in Albania. There are various beaches in Ksamil, each with its own little cove. Think crystal clear waters, fine sand and Instagrammable beach bars and clubs.
There are even 4 uninhabited islands just off Ksamil beach which you can visit by boat, kayak, pedalo or even by swimming if you are up for the challenge.
Borsh Beach
This giant beach stretches for over 7 kilometers with turquoise waters on one side and rolling hills behind. It's one of the most picturesque beaches in Albania and, given its size, it's never crowded.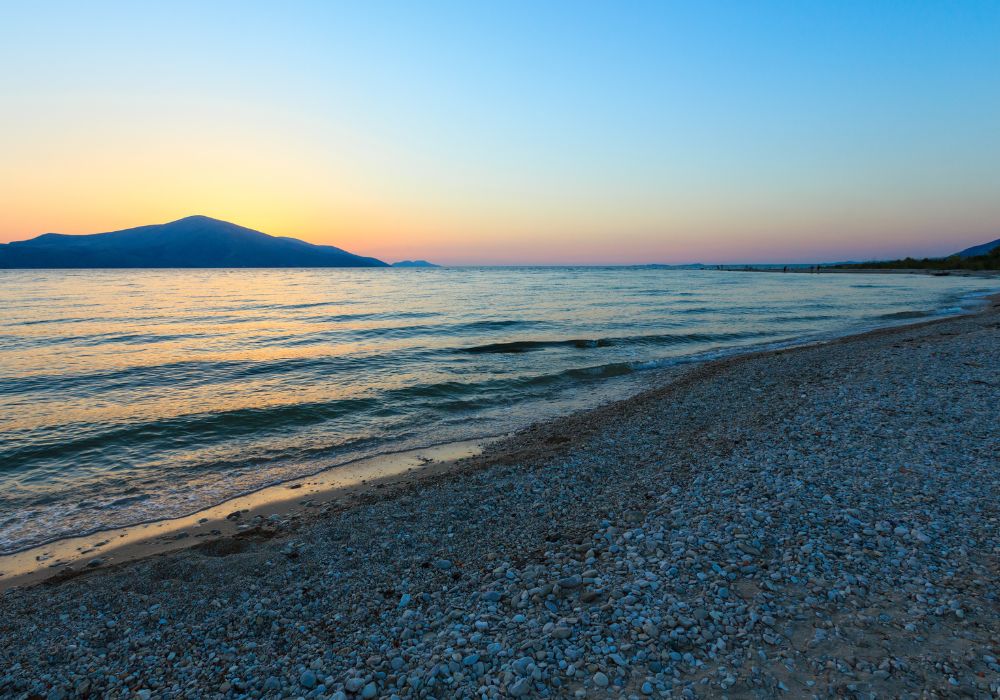 Borsh beach is located north of the city of Saranda and has plenty of loungers, beach bars, restaurants, and water sports to keep you entertained.
Nartë Beach
Nartë beach is an amazing beach to see when you visit Albania, especially if you are staying in Vlorë.
I visited Nartë beach on a bike, cycling from Vlorë to Nartë beach in around an hour.
When you arrive, you'll see another sprawling beach of white sand and beautiful waters. It's located in a lagoon with some typical beachfront restaurants and plenty of loungers.
As is common in Albania, no one takes card payments at Nartë beach, so bring some cash with you.
Spille Beach
If you're staying in either Tirana or Durrës, then Spille beach is an excellent day trip. I drove from Tirana in under an hour, and Durrës is even closer.
For me, it's one of the best sandy beaches in Albania, with lovely golden sands and calm waters.
The beach goes on for miles with rows of beach bars, restaurants and cafés providing food, drinks and loungers up and down the beach.
Krorez Beach
Krorez beach is a stunning virgin beach north of Saranda. It's only accessible by boat, so grab a boat tour from Saranda or Ksamil and head out to explore this uninhabited beach for yourself.
There is one eatery on the beach for you to dine at, but there are no loungers, music or watersports here. Just you and the beach.
Mirror Beach
Mirror beach gets its name from the reflection of the blue skies in the beautiful blue waters. It's nestled in a small cove with dramatic cliffs behind, making it a hidden gem just north of the popular Ksamil beach area.
There's a restaurant and loungers available at the beach, so there's plenty to do when you get there.
Gjipe Beach
If you want to get off the beaten track when you visit Albania, set off for Gjipe beach.
It's located south of the village of Dhermi and accessible by 4×4 via a rough track and eventually a hike.
Alternatively, you can catch a boat from nearby Himara. However you get there, it'll be worth it. It's a small sandy beach with the stunning Ionian Sea lapping at the shore.
Golem Beach
Another great beach to aim for if you're staying in Durrës or Tirana is Golem Beach. It's one of the most popular beaches with the locals, so you get an authentic feel when you visit.
It's a golden, fine pebble beach with the water staying shallow far away from shore. For those with young children, it's a fantastic place for a family day out.
Thrown Sand Beach
The excellent Thrown Sand beach is the best beach in northern Albania. It's close to the border of Montenegro and is named because legend has it that sand was thrown, or poured, creating the beach and sand dunes behind.
It's 8 kilometers long and backed by a pine forest, making it a great place to explore when visiting Albania.
Jala Beach
Another amazing beach local to Dhermi is Jala beach, nestled in a half-moon-shaped bay surrounded by pristine waters.
It's a fabulous spot if you like a party, with beach clubs and music playing throughout the day. You'll find reasonably priced drinks, food and loungers here, away from the main beach spots in Albania.
Cost Of Travel In Albania
Generally speaking, it's very affordable to visit Albania. There are plenty of accommodation options in the main cities and destinations, and you'll find options to suit any budget.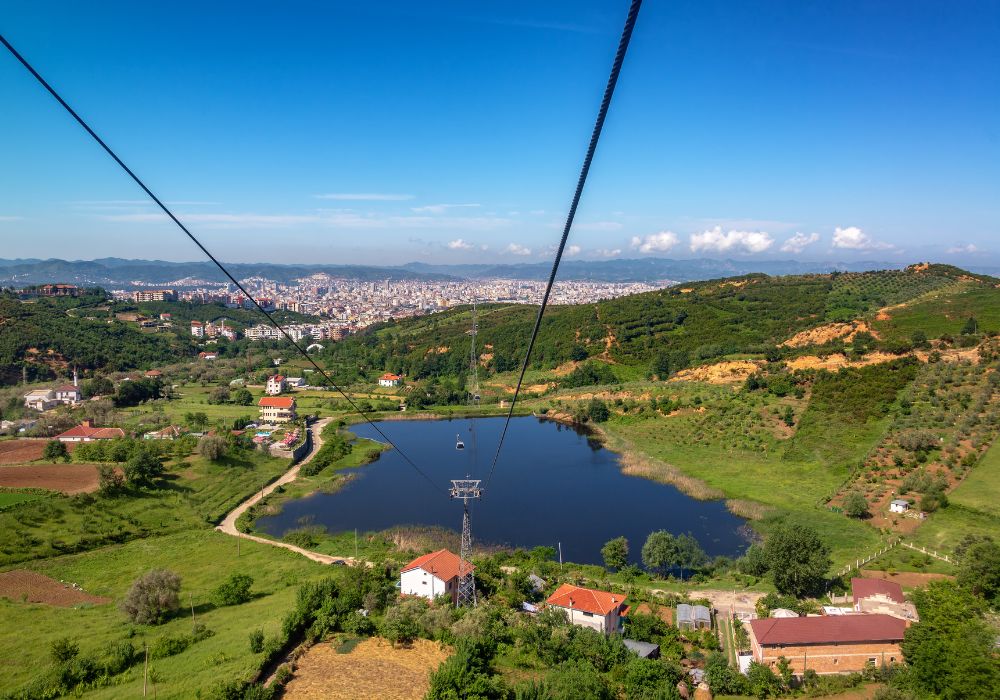 You'll pay between $0.50 and $1 in most cafés for a coffee, and good quality hotel rooms can be found in Tirana for $30-$50 per night.
Eating at a local Zgara, or grill, can be less than $5 and a good quality restaurant will set you back between $10 and $25 per person.
The great thing about visiting Albania is that there is something for every budget. If you want luxury then you can absolutely find this, and at a much more reasonable price than elsewhere in Europe.
Budget $50 / Day
You can definitely plan your Albania trip on a budget if you need to; Albania travel is an excellent choice for exploring on a shoestring.
A dorm room in one of the major cities will cost around $10 a night, or a private room for twice that. You can eat at local zgaras for a cheap but delicious local meal.
Mid-Range $75 / Day
If you visit Albania with a slightly larger budget, then will you be able to get a private room or a hotel room, many of which come with breakfast.
You can visit restaurants and bars in the major cities and enjoy good meals for a very affordable price. A nice restaurant meal would be around $20 per person, with alcoholic drinks around $2-4.
Top-End $125+ / Day
The great thing about taking a vacation in Albania is that there is something to suit every taste. You can visit Albania on a budget or if you want to taste the high life, at a relatively affordable price, then Albania is an excellent choice.
For this daily budget, you can get a luxury hotel in the major cities. Dine out at rooftop restaurants and drink sunset cocktails at the coolest spots in town.
Treat yourself to day tours for around $30-$40 and enjoy massages and other fun experiences.
Cost Of Food In Albania
One of my favorite things about traveling to Albania is the food. With influences from the Balkans as well as Italy, there is a delicious blend of flavors and always a varied menu.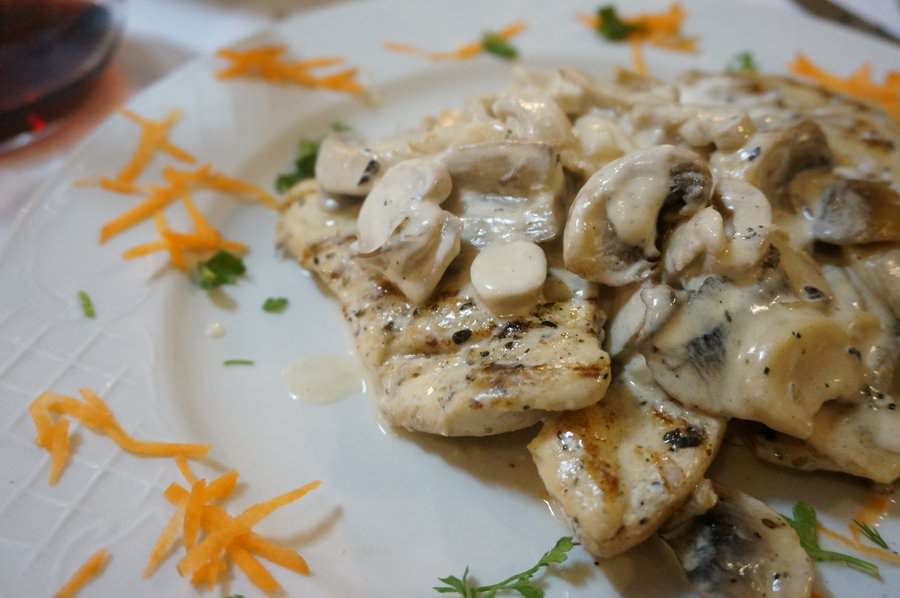 There is also a very cool gastronomy scene when you visit Albania, particularly in Tirana. You'll find lots of trendy fast-food joints and bars with great food on offer.
Even better than the range of tastes is the price. You can eat very well in this amazing country for very little. You can have a 3-course meal at some of the hippest restaurants in Tirana for around $20 per person.
Wine will set you back around $10 for a very good bottle. Beers will be between $1.50-$3 per pint.
For the most authentic tastes, visit one of the many zgaras in Albania. These local grill houses do incredible cooked meats with lots of side dishes. You can eat well here for less than $10 per person.
Cost Of Transportation in Albania
Getting around when visiting Albania is relatively cheap, although public transport is not as developed as in other parts of Europe. That said, you'll have no trouble traveling via the major destinations in Albania.
The train network in Albania is reasonably priced but is often slower than other methods of transport.
Getting around the cities, or between the cities, by bus is a very affordable option. For example, in Tirana, bus tickets are around $0.50 per journey.
Taxis are also available for private transfers, and you should expect to pay around $3 for a 1.5-kilometer city fare.
Car rental is another way of exploring Albania. You will pay around $15-$40 per day for a car, and the main roads between cities in Albania are relatively easy to navigate.
Cost of Accommodation in Albania
As mentioned, one of the best things about travel in Albania is the super reasonable cost of accommodation.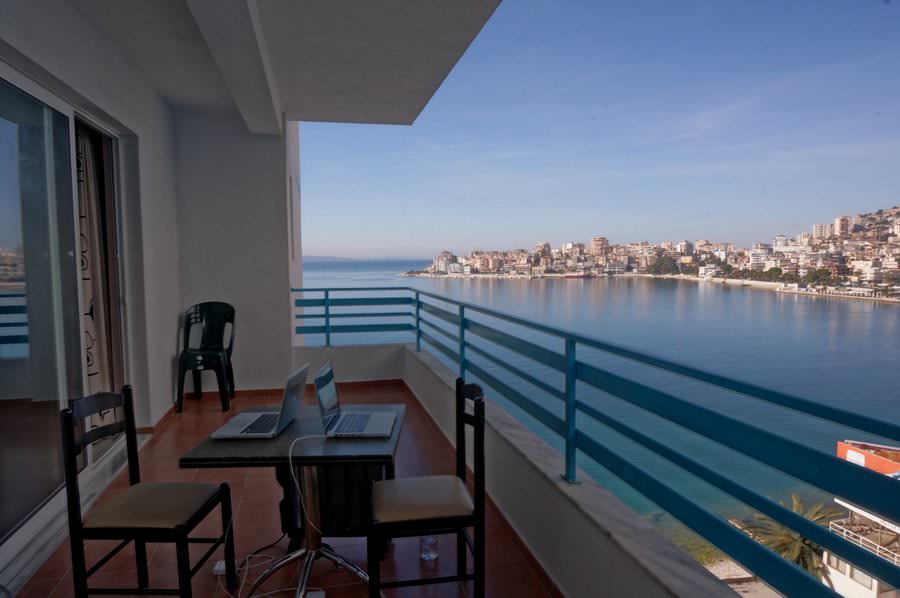 You'll find a great range of accommodation in Albania these days. Hostels are growing in popularity, which is perfect for backpackers.
Hotels have always been popular, and some very high-end options are appearing in the most popular places. Plus, you'll find some well-decorated, modern Airbnb stays in places like Tirana and Saranda.
Hotels
Have a look at Booking.com to search for great hotel stays in Albania.
Budget: A budget hotel in Albania will likely still offer you a private bathroom and may even include breakfast for less than $20 per night.
Mid-Range: The average price of a mid-range hotel in Tirana will cost you around $30 per night. For this, you can expect a good location, air conditioning and a private bathroom.
Top-End: There are some excellent top-end hotels in Tirana and throughout Albania and available at reasonable prices. You can pick up a luxury hotel for as little as $50-$75 per night.
Hostels
Hostels are becoming more popular and these are springing up in all the famous places to visit in Albania.
You can stay in dorms for less than $10 a night and often with breakfast included. Private rooms can be found and these will set you back around $10-$15 per night depending on the season and destination. Check Booking.com for hostel stays in Albania.
Airbnb Apartment Stay
Airbnb is also very popular in Albania, and it's how I found most of my accommodation when I spent 3 months enjoying my Albania trip.
You can get a good Airbnb option in Tirana for around $35 per night, with discounts available for long-term stays. Search Airbnbs in Albania here.
Cost of Activities & Tours in Albania
One of the things that sets Albania travel apart from other destinations in Europe is the huge range of well-priced tours and activities.
With a beautiful coastline, incredible mountains, fascinating history, and a varied foodie scene, there is something for everyone when visiting Albania.
You can expect to pay around $20-$30 for a half-day trip and $40-$70 for a full-day trip depending on what experience you want to have. These often include door-to-door pick-ups and sometimes include lunch with enthusiastic and engaging guides.
Cost Of Alcohol in Albania
Alcohol, like everything else, is very reasonably priced in Albania. Local, draft beers can be found for between $1-$3 depending on where you are visiting.
Cocktails in the trendy area of Blloku in Albania are around $5. A good night out in Tirana will likely cost you around $25.
The wine in Albania is surprisingly delicious, and a bottle of wine will set you back around $5-$7.
International beers, wines and spirits are all available and are slightly more expensive than their local counterparts, but not extortionately so.
Albania Currency
The currency in Albania is the Albanian Lek. The most common denominations are L200 to L5,000 and with coins between L1 to L100. Currently, $1 is approximately L120. You can check the live conversion rate at XE.
How To Get Money
When it comes to spending your money, not all countries are created equal. It's important to know the best ways to take money out of your account. Below are the best ways to take out your cash while traveling in Albania.
ATMs: There are ATMs throughout Albania in all major cities. Nearly all will accept Visa, and the majority will accept Mastercard. Many banks will charge for withdrawals. I found the best bank for these cards to be Credins Bank, which did not charge for withdrawals.
Cash Exchanges: Exchanges are available in airports and all major cities.
Credit Cards: Card payments are accepted, but not widely. You'll normally be okay to pay by card in large chain cafés, like Sophie's for example, but do not rely on being able to pay by card. Cash is king in Albania.
Bitcoin: Bitcoin is not a recognized form of payment in Albania.
Tipping in Albania
Tipping is not expected in Albania but as salaries in this country are very low, tips are very well received and most will be very grateful to you for doing so. However, you are not compelled to do so when you visit Albania.
Tipping at Restaurants
Leaving a small tip to you goes a long way in Albania. Usually rounding up the bill is acceptable, but I budget 10% and consider more, 15% for excellent service. A multi-course meal can cost as little as $20 so a 10% tip won't break the bank.
Tipping Tour Guides
It's only expected that tour guides will be tipped if either you are on a free tour such as a walking tour or the local guide is not directly employed by the tour company (for example, a local guide in a rural village).
Tipping Housekeeping
It's polite, but not required. If you'd like to tip, you should leave a note confirming that it's a tip and not an accident. As a rough guide, around L100 for a budget hotel per night or L300 for a luxury hotel is acceptable.
Tipping Luggage Handlers
As with housekeeping, it's polite but not required. For a job well done, you could leave a couple of hundred Lek ($1.50).
Tipping Taxi Drivers
Tipping is not required if you've agreed on a price upfront rather than using a meter. If you're using the meter, rounding up to the next L100 is usual.
Money Saving Tips For Travel in Albania
Albania travel is already great value but here are a couple of tips to really keep costs low.
Money Saving Tip #1: Eat at the local Zgaras (grills). Look for ones with good ratings on Google or with plenty of locals sitting outside. The quality is good, but the price is low.
Money Saving Tip #2: Take buses. Taxis are also cheap in Albania, but the buses are regular, and the service is actually pretty good. The tickets are really cheap, and they're a great way to get to and from the airport easily.
Money Saving Tip #3: Look for tours with lunch and drinks included. The tours in Albania are superb value but often include not only lunch but a coffee and snack too.
Money Saving Tip #4: Withdraw cash at Credins Bank. Some Banks will want to charge you L500-800 just for withdrawing. As Albania requires mostly cash payment, you'll want to avoid these costly fees.
Money Saving Tip #5: Search the backstreets. Many restaurants, just slightly off the main roads, will offer deals including a coffee and croissant for L200, or a pizza and drink for L400. Try Gran Tenero for example.
Accommodation In Albania
There's a plethora of options when it comes to accommodation in Albania. From Hostels and Hotels to apartments and villas.
Hotels vary in price, but you can stay in a fantastic luxury hotel for the price of a budget hotel in other parts of Europe. You get good value for money when you visit Albania.
Best Hotels in Albania
Here are a few of the standout hotels in Albania.
Maritim Hotel Plaza, Tirana: The Maritim in Tirana offers a luxury experience as a spa hotel and is located just 200 meters from the main square, it's a fantastic option for a city break.
Sun N Blue Hotel, Saranda: Sun N Blue is situated just 100 yards from Saranda Beach and very close to the main Saranda embankment where you'll find lots of bars, restaurants and cafés.
Hotel Fantasy, Gjirokaster: With incredible views over the city and fantastic service, Hotel Fantasy is one of the best places to stay in Gjirokaster.
Hotel Mira Mare, Ksamil: Mira Mare is just 300 yards from the beach and close to Butrint. It's beautiful inside and out and perfect for a relaxing beach holiday.
Dhima Hotel, Himare: Dhima is right next to the private Guma Beach and includes free loungers and parasols. It's around 1 km from the center.
Best Airbnbs in Albania
Airbnb is becoming popular in Albania, and there are some great stays available. Here are my top picks.
New Bazaar Apartment, Tirana: Amazing 1-bedroom apartment overlooking Pazari Ri (my favorite area in Tirana) and just a 5-minute walk from Skanderbeg Square and the main attractions in Tirana.
Waterfront Apartment in Saranda: Overlooking the Saranda Embankment, bay and Corfu Island, this apartment has incredible views and amenities close by. Read my blog post for more Saranda Airbnb recommendations.
Cosy Apartment in Korcë: This lovely little apartment is just a short walk from the city center and includes free parking in the price, which is ideal if you've rented a car for a day trip to Korcë.
Flat in Berat: Located in the city center, this apartment is great for families as it's close enough for exploring the center on foot but based on a lovely quiet street.
Central Apartment in Shkoder: This lovely apartment is ideally located near the numerous bars, shops and restaurants with stunning views over the city and surrounding mountains.
Best Hostels in Albania
If you'd rather stay in a hostel in Albania, there are lots of options. Here are some of the best.
Vlorë Backpackers Hostel: Fun and friendly hostel that includes free slippers, toiletries, and free use of bicycles which is both popular and useful in Vlorë.
Shkodra Backpackers Hostel: Traditional hostel that's close to the main bus station and also has a tour desk, so you can make the most of your time in Shkodra.
Friends Guesthouse & Hostel, Gjirokastër: Comfortable and clean hostel just steps away from the Old Town with a beautiful roof terrace with amazing views over Gjirokastër.
Mosaic Home, Tirana: This hostel is fabulously located right in the center of the city, and benefits from a beautiful garden and shared restaurant and bar.
Maya Hostel, Berat: Spacious and clean rooms close to the center with a brilliant communal area for meeting other travelers.
Off The Beaten Path Travel in Albania
It's a small country, but when you visit Albania, you'll realize there are large parts of it that are still waiting to be discovered. Luckily, some of my favorite hidden gems are just outside major cities and destinations.
Visit Narte Beach and St Mary's Monastery from Vlore by Bike
If you are staying in Vlorë, one way to get off the beaten track is to rent a bike and cycle up to St Mary's Monastery. It's an old monastery on a small island, connected to the mainland by a wooden bridge.
If it's hot, then you'll want to take plenty of liquids and stop for regular breaks. It's around 1-1.5 hours to the monastery and then stop at the beach on the way home.
The route in Vlorë is via cycle path and then to the beach and the Monastery is along quiet country roads.
If you don't fancy cycling, you can always hire a scooter instead. I'd recommend Moto Rent Vlore for bikes or scooters.
Take a Hike from the Djati Express
If you are visiting Tirana, then taking the Djati Express cable car is one of the best things to do here.
But if you love hiking, then head from the top of the cable car into the mountains. There are trails to follow and some stunning views from the top of the mountains.
Head to Thrown Sand Beach
While most visitors head South to the beaches at Ksamil, I definitely recommend heading North.
Especially if you are based in Tirana, make sure to do a day trip to Thrown Sand Beach (rana e hedhun) in the North. It's a beautiful fine sand beach with a pine forest for lazy walks away from the crowds.
Visit Gjipe Beach
If you are in the South of Albania and want to avoid the crowded beaches during summer, then head to Gjipe Beach.
It's accessible either by hiking around 1 hour from the main road, or catching a private boat from nearby Himarë. You can even camp at the nearby campsite for an ultimate experience under the stars.
Hike to Bovilla Lake
The beautiful Gamti mountain is not too far from Tirana and a hike here offers you stunning views over the incredible Bovilla Lake.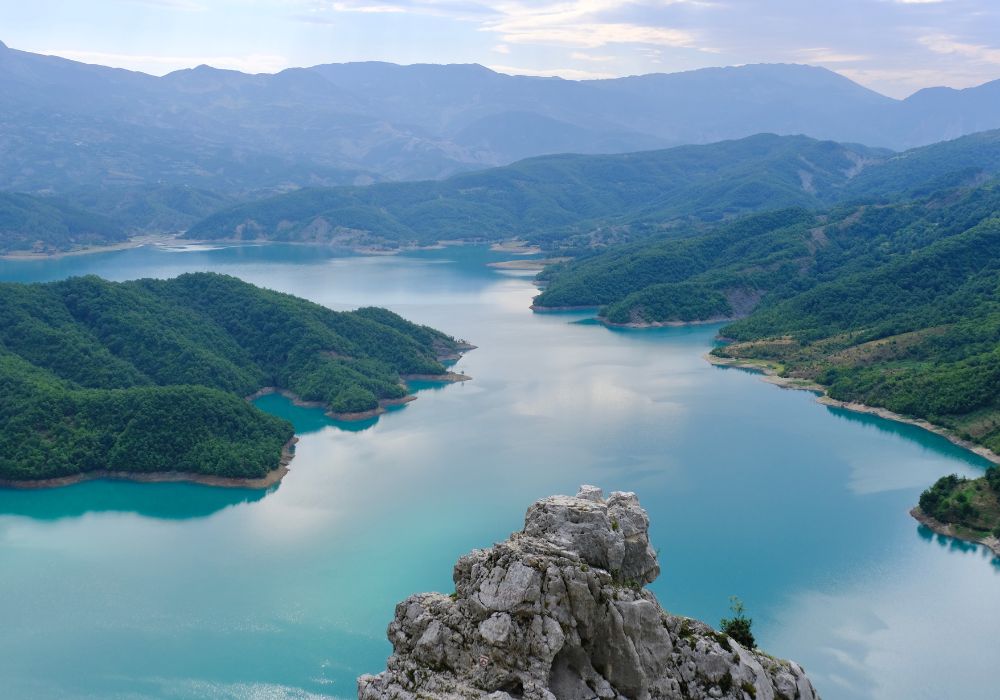 The lake has amazing blue, and green waters and the view from the mountain over the lake and the mountains beyond is one of the highlights of Albania.
Food in Albania
I love the food in Albania. It features lots of locally grown fresh fruit and vegetables and traditional cooking methods. There's also an Italian influence, which of course is amazing, and some delicious seafood on the coast.
Here are some must-try dishes.
Qofte
A staple at a Zgara, made only from lamb meat that is diced and mixed with herbs. They're usually around 40 Lek each and are excellent with vegetables and fries as a budget dinner. This was one of my favorite meals when I was visiting Albania.
Byrek
A type of pie, a Byrek is great as a quick snack or meal. You'll usually find they're filled with spinach and feta, or cottage cheese, or onion and tomato. You'll find many shops and bakeries that sell Byrek especially.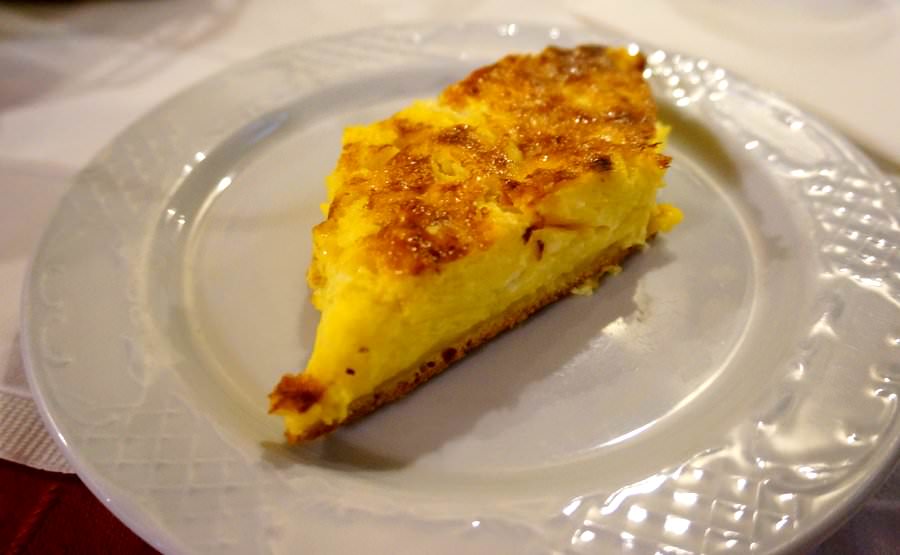 Fergese
Fergese is one of the most traditional foods in Albania. It consists of tomato sauce, cottage cheese, green peppers and garlic. It's often eaten once it has cooled, and locals call it summer stew.
Albanian Baklava
Baklava is a sweet dessert made with layers of filo pastry, and nuts and soaked in honey or syrup. The Albanian baklava is different from that made in Turkey and Morocco for example because it uses walnuts rather than pistachios.
Fasule
Fasule, or white bean soup, was popular during communist times as it's very filling and cheap to make. It's made with tomato sauce, onion, white beans and other vegetables and is often served with Kulac, homemade bread and pickled vegetables.
Best Restaurants in Albania
There are some incredible restaurants to try when you visit Albania, many are found in the capital city, but there are gems to discover everywhere in the country. Here are a few of my favorites.
Era, Tirana: For traditional food with a modern twist, head to Era in Blloku. Everything is cooked to perfection and the ingredients are super fresh. The service is amazing too. A great option for a mid-range budget.
Haxhi, Saranda: Located just off the Saranda embankment, this is a lovely family-run restaurant. In the summer they don't accept reservations, and it's first come, first served, so you may have to wait, but it's worth it. The fish specials are fantastic and the seafood pasta is delicious.
Tre Forchette Restaurant, Vlorë: Serving Italian and Mediterranean cuisine, the food at Tre Forchette is absolutely superb. It's more upmarket, and this is reflected in the price. I'd particularly recommend the seafood platter, which is to die for.
Taverna Lani. Gjirokastër: A small, family-run tavern with the best home-cooked food. It's nothing fancy, but the food is excellent, and it's a great place to try out some local dishes. The prices are very affordable and the portions are a good size.
The Mussel House, Ksamil: Tucked away in a beautiful secluded bay away from the hustle of Ksamil, this amazing restaurant serves the best mussels I've ever tasted. The cream mussels are divine. It's super fresh and definitely worth the trip. Be aware, only cash is accepted here.
A Brief History of Albania
Albania is a country that has been ruled by the Illyrians, Romans, Byzantines, Germanic peoples, Normans, Venetians, Serbs, and Ottomans, and this was all before the 1400s!
On 12 November 1912, the Albanian leaders declared independence, which was recognized by the European great powers.
In 1918, Albania formed a government, and in 1922 Ahmet Zogu was made Prime Minister. He later became King Zog of Albania after overthrowing the government and establishing himself as a dictator.
In 1939, Mussolini invaded Albania and King Zog fled abroad.
In 1941, a Communist Party was formed that fought the Italians, who eventually surrendered. Germany moved in and occupied Albania from 1943-1944, until the National Liberation Movement drove them out of the country.
From 1944 to 1991, Albania was a Communist state. Their tyrannical leader, Enver Hoxha declared Albania the first atheist country in the world, while eradicating religion from the country. All worship was banned and religious buildings closed.
In the early 90s, the Communist Party was defeated. This was followed by a period of civil war in Albania after the failure of several Ponzi schemes. Today, Albania is a democratic, capitalist state, which is still getting back on its feet after such a tumultuous century.
Albania Culture & Traditions
Every country has its own unique culture, and with historical differences come some particular traditions and behaviors that travelers should be aware of when traveling around any country.
Before visiting Albania, you should be conscious of the following customs:
Coffee with Coffee?
When ordering a coffee, you'll often be asked, would you like it with coffee? This is because many Albanians still have their morning drink with bustine, a coffee replacement that was used during communist times.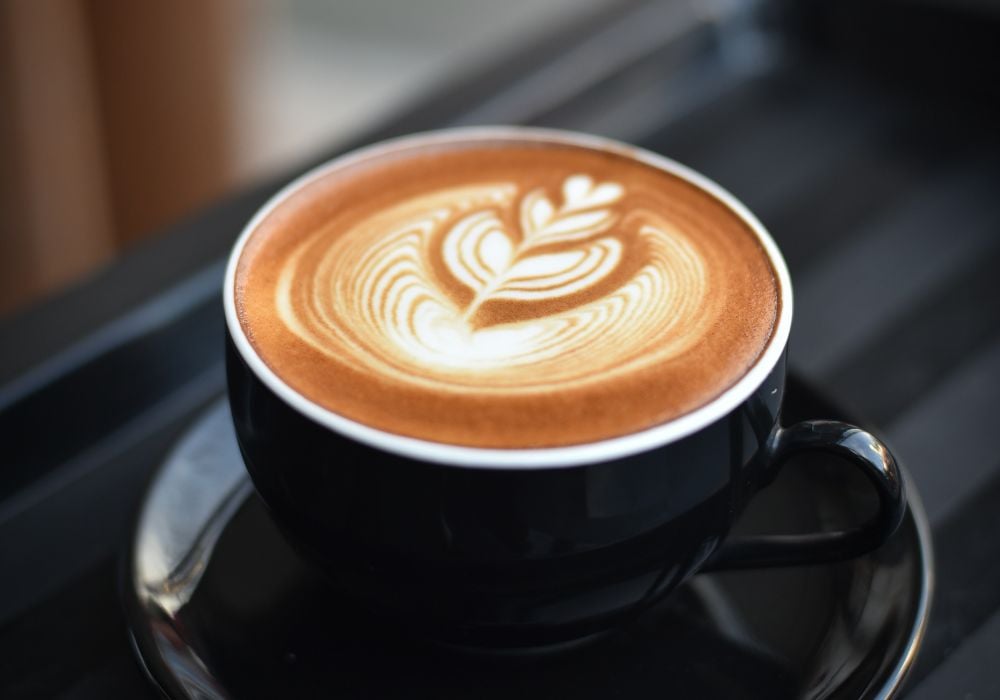 Albanians are Hospitable
Albanians love being hospitable. They'll often bring out the Raki at a meal and offer you a free shot, or pass around free food that doesn't make its way to the bill. It's normal and should be treated with kindness, no need to be wary.
Communication
A nod means no and shaking means yes. This might take some getting used to!
Xhiro
Xhiro is where people walk in the evening to burn off energy, stretch their legs and catch up with neighbors and friends. Sometimes, they even close roads until people have finished walking and talking.
Pros of Travel in Albania
There are so many reasons to visit Albania, but here are my top 3.
It's So Affordable
Albania is one of the most affordable places to visit in Europe and with its popularity rising there is also a lot more choice at both ends of the budget, so there is something for everyone.
Beautiful Coastline
The coastline in Albania is stunning. It shares a coast with Croatia and Greece and is over the sea from Italy, so you get the beautiful, dramatic coastline together with the warm and crystal clear Ionian Sea. For me, it's some of the best coastlines in Europe.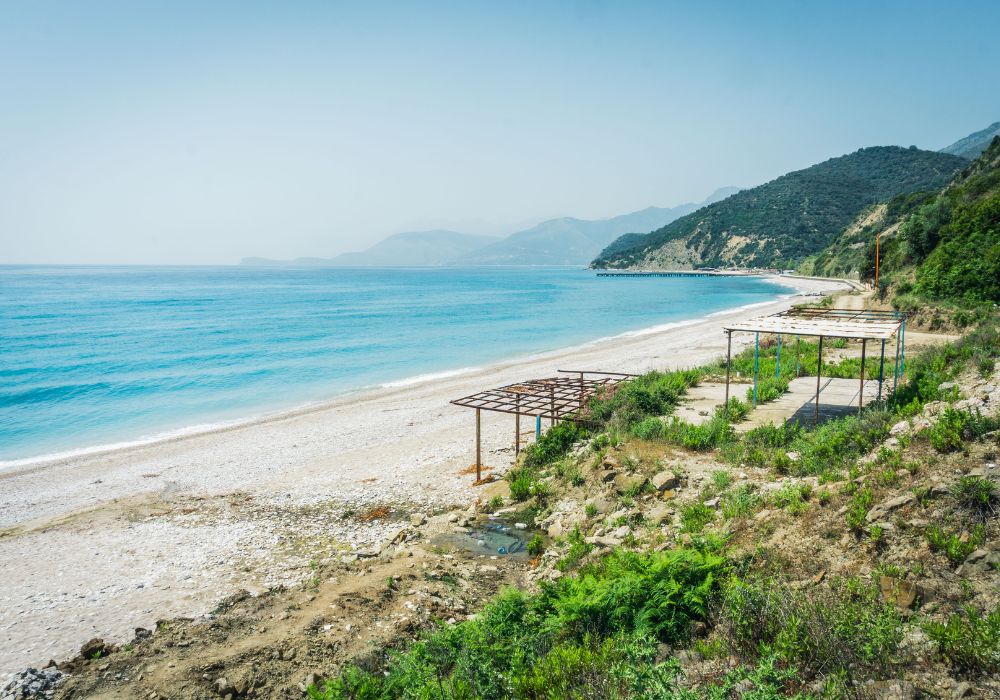 Year-Round Weather
As well as being affordable, another big draw of Albania travel is its weather. It's beautifully sunny in the spring and summer months and while cooler in winter, it's still milder than in other European countries.
Cons of Travel in Albania
Albania is not the richest country in Europe, and so there will be some small drawbacks when comparing it to the most popular holiday spots on the continent. Here are a couple of downsides to travel in Albania.
The Coast Gets Busy
As a cheaper alternative to nearby Croatia and Greece, the coast in Albania does get very busy in the peak summer months. If you are going to go in July and August, make sure you book ahead or try some of the more hidden beaches mentioned above.
Transport is Hit and Miss
The train network in Albania is not that popular and public buses between cities, while regular, are often older models. This means that journeys will often take a lot longer than advertised, especially if you are heading over the mountains to Saranda, for example.
Accommodation is Worn
The standard of hotels in Albania is generally very good but the Airbnb scene is newer and so you may find that while Airbnb is cheap, many are in a traditional Albanian style.
This may mean they're missing some mod-cons or decorated in a more dated style. This is changing as tourism becomes more popular and modern accommodation proves more popular.
Albania Travel Tips
Here are a few handy tips to know before traveling to Albania.
Make Sure You Have Cash on You
I suggest treating Albania as a cash economy, so ensure you take some Albanian Lek before you fly and keep your wallet topped up.
Chain restaurants and hotels generally take card, but always be prepared to pay cash.
Embrace the Café Culture
One of my favorite things to do is to sit with a coffee and watch the world go by. It's also an excellent way of getting to know a place, its people, and how life goes on in a new place.
Ask For Help
The locals are so friendly and so if you are ever stuck, just ask for help. A lot of Albanians speak English very well and usually enough to point you in the right direction if you need a helping hand.
Try the Local Zgaras
You'll see local Zgaras or grills everywhere in Albania, and it's a great way to try local food at a good price. Many are rated on Google Maps if you're not sure, but I'd go by eye. If it's busy, with locals or tourists, it's usually because it's good.
The People in Albania
The Albanians are super friendly and so you can expect a warm welcome wherever you arrive. Generally, the population is made up of Albanians with non-Albanians making up less than 10% of the population.
Despite this, you'll meet plenty of expats and travelers in the main towns and destinations in Albania. Tirana is building itself as a digital nomad hub, with lots of coworking and technology infrastructure being built.
The popular destinations of Gjirokastër, Saranda and Durrës for example are popular with backpackers and travelers.
The Locals
The locals are extremely happy and friendly, and their attitude is infectious. They're very sociable, and most evenings you'll find the cafés and bars filled with locals exchanging stories over a coffee or a cold beer.
Many Albanians speak English and are usually more than happy to have the opportunity to practice with you and help with any problems you may have.
Types of Other Travellers
In the main cities such as Tirana, you'll find a lot of expats and digital nomads. Tirana is building itself as a digital nomad destination and is an excellent place to be based to work.
Also, if you are American, you are entitled to stay visa-free for an entire year.
The more historic destinations such as Berat and Gjirokastër are popular with backpackers and tourists, and you'll find a good selection of hostels, hotels and tours here.
Albania Travel: Quick Facts
To help you get acquainted with Albania, I've set out some useful facts about Albania here.
Quick Facts Albania
Population: 2.8 million
Capital city: Tirana
Currency: Lek
National Day: 28 November
Language: Albanian
Religion: Muslim and Christian
Religion in Albania
There are two main religions, Islam and Christianity, of which the roots lie in its history.
While people were not allowed to practice religion during the communist regime, it has become more popular. Religions coexist very harmoniously, with a mosque being right next door to a church, for example.
Language in Albania
Albanian is the official language.
People from the north often find it difficult to understand people from the south and vice versa. Most people that work in tourism will speak or understand English.
A Few Key Phrases in Albania
Hello – Përshëndetje
Bye – Mirupafshim
Sorry – Më fal
Excuse me – Më falni
Thank you – Faleminderit
You're welcome – Ju lutem
Yes – Po
No – Jo
How are you? – Si Jeni?
Do you speak English? – Flisni Anglisht?
Albania Population
The population of Albania is approximately 2.8 million people, of which around 850,000 people live in Tirana, the capital and largest city.
Albania Demographics
Albania is one of the most homogenous populations in Europe, with over 90% of the population being of Albanian descent.
What To Pack For Albania
The coastline of Albania is popular for bathing and swimming, but inland there are plenty of hiking and adventuring opportunities. So make sure you cover all eventualities with these suggestions.
Bathing Suit: To enjoy the best of the coastline when you visit Albania in the summer
Sunscreen: Albania gets very hot in the summer. Even in the spring and autumn, the sun is still strong, so make sure you take plenty of sunscreen.
Sturdy shoes: Whether you are planning on taking some tours or just want to explore some of the historical towns and attractions, take some sturdy trainers, as Albania is not a flat country.
Sun hat: It's HOT in the summer, so be sure to bring a cap or hat for protection
Jacket: From October – March/April, it's likely that you'll need a light jacket as it's a bit cooler in these months
Albania Travel Plug: Albania has the same plug sockets as the majority of Europe, so bring your European adapter if you have one.
Working in Albania
If you are visiting Albania from Europe, then you'll be allowed to stay for 3 months without a visa, as with the rest of Europe.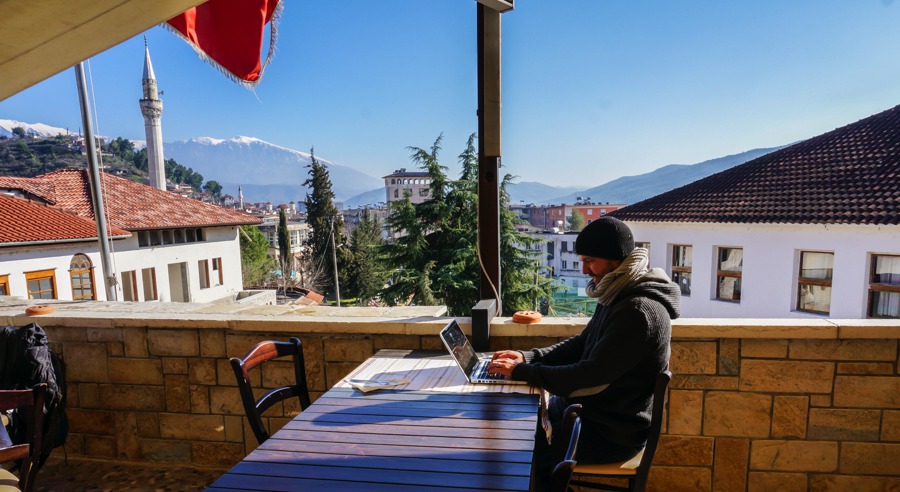 If you are American, you are automatically allowed to stay for 1 year on arrival, making a great option to base yourself on a European adventure.
Volunteer Travel in Albania
There are lots of amazing volunteering opportunities in Albania. You can help out at hostels throughout the country in exchange for free accommodation. Or how about helping with an olive harvest?
Websites such as Workaway and Worldpackers have some great opportunities for volunteering while you travel Albania.
Best Time To Visit Albania
Generally speaking, the peak season for Albania travel, for both weather and tourism is July and August. The season on either side of this is the best time to visit Albania with temperatures slightly cooler and visitor numbers down.
Peak Season
July and August are peak seasons in Albania. The popular coastal resorts such as Saranda and Ksamil are very busy and temperatures can get close to 40 degrees Celsius.
For me, it's a little too hot to be in an inland city such as Tirana and so if you want to visit in the peak season I suggest heading to the coast.
Shoulder Season
The shoulder season, from May-June and September-October, is my favorite time to visit Albania. The temperatures are still around 30 degrees, but visitor numbers are slightly lower.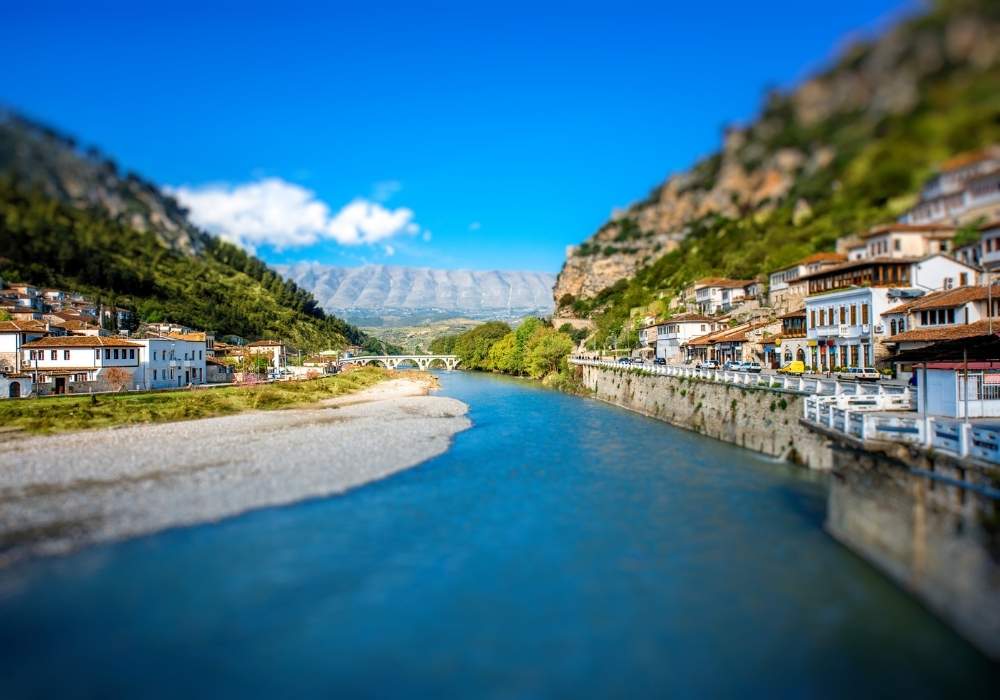 The lower temperatures mean it's easier to explore Tirana, although still hot, and the coastal resorts are marginally quieter.
Off-Season
The winter months of November to March are cooler and with more rainfall than the rest of the year, although with milder temperatures than in much of Europe.
The coastal resorts are much quieter, with a lot of hotels closing for the winter. Tirana remains a great place to be in winter as there is always something going on and accommodation will be much cheaper.
Getting Around Albania
Albania travel requires some planning and plenty of patience but generally is fairly straightforward as long as you are not in a rush.
Realistically, cars and buses are the only viable options for moving between cities.
By Train
There is a train network in Albania, but it's not that popular, as it's often quicker to move between cities and destinations by bus.
By Bus
There are generally major bus routes between the main cities with numerous departures each day.
If your journey involves passing over mountains, such as to get to Saranda or Korcë, then expect the journey to take longer than expected.
The buses will vary between a coach and a smaller minibus depending on the time of day and the destination. Expect the buses to be fairly crowded and older than you'll see elsewhere in Europe.
By Plane
Domestic flights are not generally feasible in Albania, with regional airports often not in use and the limited internal flights being expensive. As Albania is not a huge country, buses or private transfers are much more attractive options.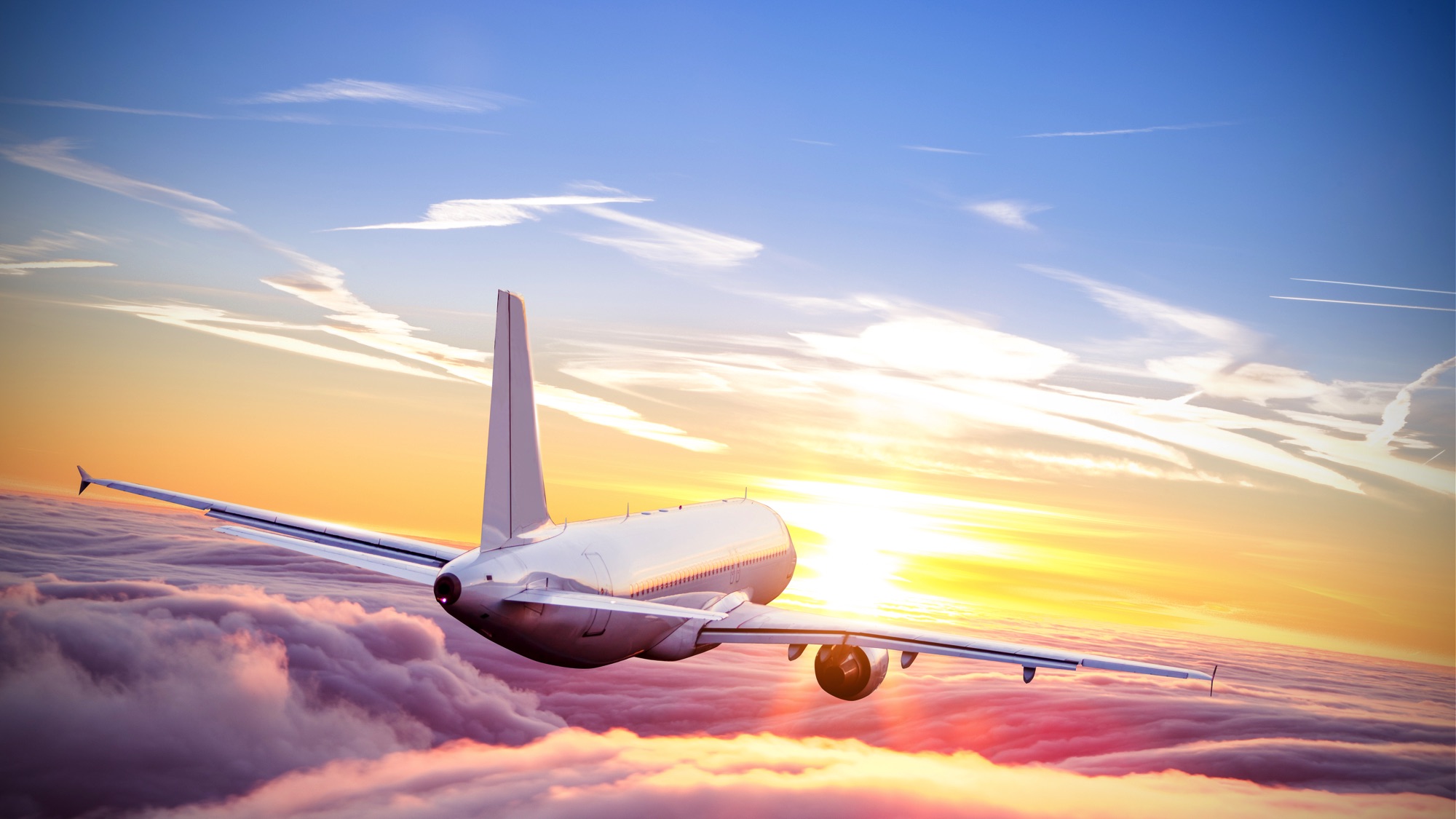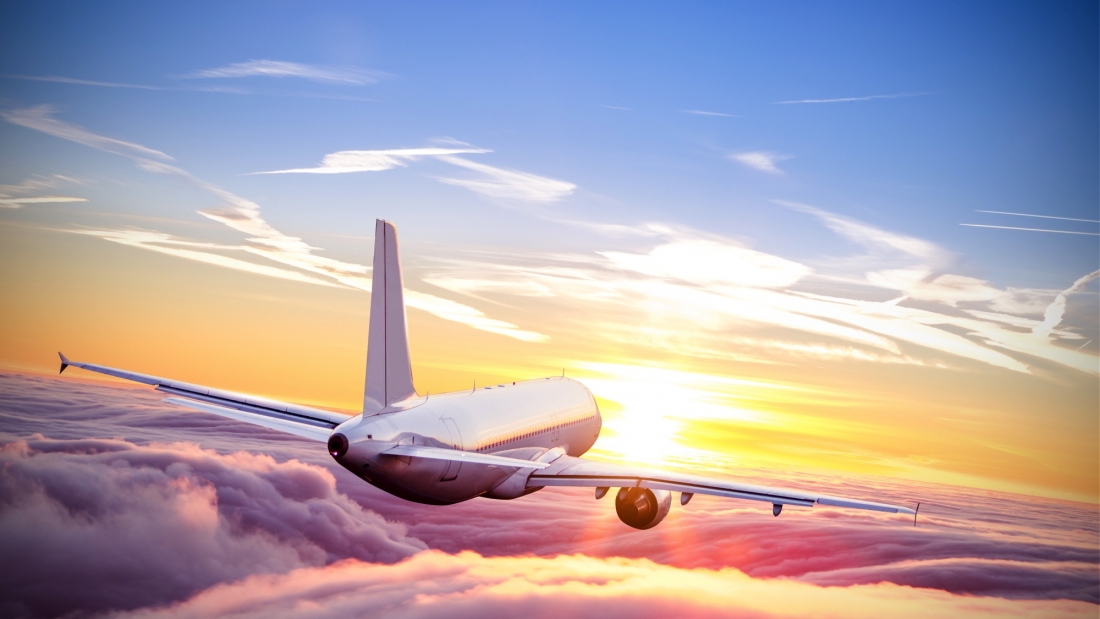 By Car
Hiring a car is a great way to explore and move around Albania. Car hire is available for as little as $15 a day, and there are national companies that will allow you to drop off in a different city.
The main roads in Albania are generally well-made and maintained. The driving style in Albania can be described as lax, so you have to 'go with the flow' rather than expect everyone on the road to play by the rules.
Getting To & From Albania
The majority of international visitors will arrive in Albania via Tirana's international airport. If you're arriving from Europe, then you may arrive overland via the Albania-Greece border or the Albania-Montenegro border.
By Land
The most popular crossings are from Montenegro in the north, Greece in the south or North Macedonia in the east. Always check the current travel warnings and regulations before crossing.
By Sea
Durrës is the main port in Albania, and it's possible to get a ferry from Italy to Albania. This will take around 8 hours, and often it will be cheaper and quicker to fly.
You can also reach Albania from the Greek island of Corfu, which welcomes many international visitors through its airport. From Corfu, you can take a 30-minute ferry across to Saranda in Albania.
By Air
The principal airport in Albania is Tirana International Airport. It's around 45 minutes outside Tirana itself, with shuttle buses and taxis available all day to take you to the capital.
Albania Travel Entry Requirements
There are 88 different nationalities that can enter Albania for 90 days without a visa. This includes all European Union residents and those from the UK, Australia and Canada.
Travelers from the US are permitted to stay for 1 year visa-free on arrival in Albania; there are no forms or applications needed beforehand.
Always check current regulations before planning a trip to Albania.
Is Albania Safe?
Albania travel is generally very safe. From a health point of view, there are no specific vaccinations beyond the usual, domestic vaccines that are recommended.
That said, always double-check with your doctor before planning a trip.
In terms of safety, I felt really safe in Albania. Crime rates are relatively low, and crimes against tourists are lower still. In any of the major tourist destinations, I felt safe walking at night and when out having a drink or two.
Of course, I always recommend that you use common sense and avoid being out alone late at night or heading to parts of town that you don't know on your own.
Always consult local travel advisories and the current political climate before planning a trip. Always ask your hotel or Airbnb host if it's safe to walk around at night.
Travel Insurance For Albania
As with any trip, I always recommend travel insurance and Albania is no different. While there are no specific risks in Albania, you want to make sure you are covered in case you need to use their medical facilities, or you lose your bag.
As with any popular tourist places, pickpocketing is a risk, and you want to ensure you have travel insurance to cover you in case you are the victim of a crime. Have a look at SafetyWing to see if it's a good fit for you.
Phone & Internet in Albania
Internet coverage in Albania is generally good and Wi-Fi is widely available in bars, restaurants, cafés and hotels in most tourist areas and major cities.
If you are visiting Albania as a European, then you may be able to use your home data plan via roaming for free.
If you need to get a sim card for calls and data, then Vodafone has stores all over the country and offers a good SIM package at reasonable prices.
Learn More About Albania
I love learning about the places I've visited, both before I go and after I visit. Albania has a fascinating and often tumultuous history and is still finding its feet after years of communist rule.
Here are some of my favorite movies, books and blogs which you might enjoy before your visit.
Movies About Albania
If you're more of a movie person, check out these movies about Albania.
Skanderbeg: Learn more about the Albanian National Hero, George Kastrioti Skanderbeg in this 1953 movie.
The Unfinished Portrait: A story about forbidden love in communist Albania.
You Can Call Me John: A love story about two people from different social classes in the capital city of Tirana.
Books About Albania
Learn about the history and culture of Albania in these brilliant books.
Broken April by Ismail Kadare: One of Albania's most famous writers, Ismail writes about the Albanian tradition of the blood feud in his book.
The Accursed Mountains: Journeys in Albania by Robert Carver: A Dutch cyclist touring Albania in the summer of 1996 during a period of civil unrest as Albania was adjusting to life as a democratic society.
Free by Lea Ypi: A real-life account of what it was like growing up in communist Albania. Fascinating.
Blogs About Albania
Blogs are a great guide to Albania travel as they're written by real people. Here are some of my go-to blogs.
Goats On The Road: I've written lots of blogs about the best things to do in Albania and places to visit on this website. This Albania travel blog may help you plan where to go on your trip.
What Meg Did Next: This is my own blog, but I've started to get together reviews of some of my favorite things I did in Albania during my three months there. I hope this is useful when planning what to do when traveling to Albania.
Albania Travel FAQs
Here are some of the most asked questions about visiting Albania.
Is Albania good for tourists?
Yes. The locals make tourists feel very welcome and enjoy chatting with you. The cities are clean and pretty, with lots of things to do and learn. Nature is accessible and stunning. It's a great place to be as a tourist.
Is Albania a Cheap Country?
Yes, Albania is very affordable. Tirana is the most expensive city, but not really when compared to other European capital cities. You can have a great time in Albania on a shoestring budget.
When is the best month to visit Albania?
The best time to visit Albania is in the summer to make the most of the beautiful coastline. However, June-August is very crowded, so I recommend May and September.
Is it safe to travel in Albania?
Yes. Albania is generally very safe, even for lone travelers. Many people are surprised by just how safe they feel when compared with other European countries.
Is Albania worth visiting?
Absolutely. It's a beautiful, and perhaps misunderstood country that is definitely worth a visit. Beautiful coastline, scenery and nature and incredible bars, restaurants and shops to explore. What more do you want?
What is Albania famous for?
The bunkers! You'll see them everywhere, in every landscape, as there are an estimated 750,000 around the country. They were built by Enver Hoxha, the communist dictator who ruled until 1985.
What food is Albania famous for?
Byrek is one of the most popular foods in Albania, as is Fergese, their summer stew. It's delicious. You'll see a lot of Albanian Baklava, which is a personal favorite.
Do you need a visa to visit Albania?
No, you don't need a visa to enter Albania. You should ensure your passport is valid for at least three months from the date of arrival. US Citizens may stay up to one year in Albania without applying for a residency permit.
What is the most beautiful beach in Albania?
The most beautiful beaches in Albania are on the south coast. Himarë is stunning, as are the beaches in Ksamil. Expect clear turquoise waters and white shingle beaches.
How far is Tirana from the Beach?
Tirana is inland but just 40 minutes from the coastal city of Durrës, making it easy to visit the beach in Albania and tick off another city.
Where do you fly into for Albania?
The largest Airport is in Tirana, and this is the airport most people fly to. There is another airport in the North East, Kukes International Airport, which is designated a low-cost airline and not many flights depart from here.
How do you get around in Albania?
Trains are often slower than road travel, so I'd recommend taking a bus or renting a car, which can be quite affordable.
More Posts About Albania
In Closing
Albania is an incredible country with spectacular scenery and coastline. It's a country still finding its feet after the fall of communism and a tricky time both politically and financially. As such, it's full of culture and history.
The people are so friendly, and you will be welcomed into their country with a smile on their face and a bottle of raki in their hands.
It's a spectacular place to visit, and I hope this guide helps you plan the best trip to Albania.
Travel Resources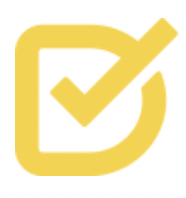 DiscoverCars
Discover Cars searches across all the main car rental sites and finds the best deal. Opt for full insurance coverage for more peace of mind and enjoy the freedom of a car.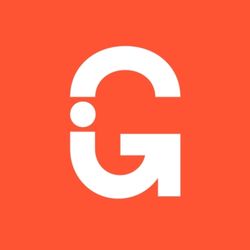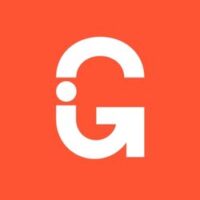 Get-Your-Guide
Our go-to website for booking tours around the world. Get-Your-Guide has a massive library of cool local experiences in almost every country.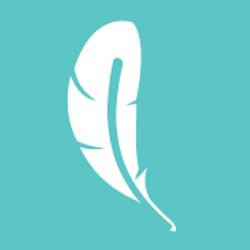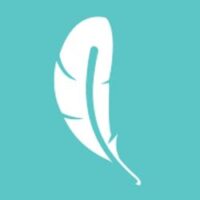 SafetyWing
The best travel insurance for full-time nomads by far. Get awesome rates, and excellent coverage, and sleep easy knowing you're insured against COVID.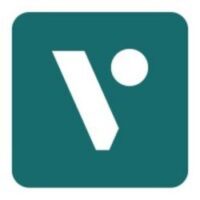 Viator
Another excellent tour booking engine that's better for available tours in the US. Viator also has great local experiences around the world.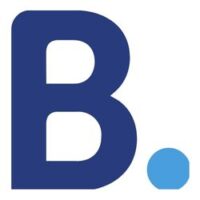 Booking.com
Our top choice for booking hotels and hostels, Booking.com is the easiest-to-use accommodation booking engine and often has the best prices on hotels.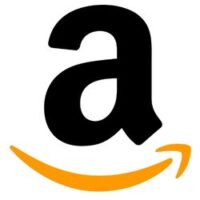 Amazon Gear
Anything from backpacks and luggage, to AirTags and guidebooks, you'll find everything you need for travel on the Amazon store.