So you're gearing up for a trip abroad. Exciting! Chances are you find yourself daydreaming about what to pack, what to wear, which handbag or accessories will make the cut, and how to strike a balance between practicality and having your favorite items on hand.
But even more important than being stylish or packing light is making sure you don't stick out as a tourist, which makes you a more vulnerable target to criminals. It can also paint you as an undesirable guest to locals in some countries.
So, how do you dress and behave in a way that doesn't shout, "I'm unfamiliar with everything here, I have money and valuables, and I don't care about your customs?" (No bueno.)
Below are tips gleaned from frequent world travellers to boost your chances of having a smooth, safe, and satisfying trip.
Stick To The Basics
Let's start with the obvious.
"The surest way to spot an American tourist: look for the slob in the untucked T-shirt," writes Adria Saracino for hostelbookers.
The same goes for matching T-shirts, baseball hats, and white sneakers, chimes in Erin Gifford for the Independent Traveler.
"Avoid sporting religious or military symbols, swear words, national flags, and any words or symbols written in a language you cannot translate," adds Erin. In addition to drawing negative attention to yourself, she explains that "there's no need to unintentionally spark an emotional debate while on vacation."
Similarly, it's also wise to leave revealing or immodest clothing at home—especially if you're traveling to a deeply religious nation.
Don't Forget Your Feet
We're fond of our sneakers in the U.S., but in many parts of the world tennis shoes are reserved for sporting activities only. When worn in other contexts, shoes like these are a sure sign of a tourist, says Erin. Instead, she suggests comfortable, leather walking shoes.
It's also smart to avoid open-toe shoes or sandals, unless you're going to the beach. Depending on the area, you could end up with a lot of dirt, insect bites, or cuts on your toes.
Forgo Expensive Items
Your diamonds, expensive watch, and tablet are best left at home or staying well-hidden during your trip. "I highly stress travelers [to] rethink any jewelry that they pack," cautions Yvonne Ivanescu, who writes for The Planet D.
"A Chilean once warned me that dangly earrings can at times be ripped off (ouch!) if the thief thinks they are remotely expensive."
If you're taking expensive gear, Yvonne recommends making it look rough or older by covering it with duct tape or carrying it in a subdued, old backpack.
Watch Your Nonverbals
If you get lost or confused, seasoned travelers like Yvonne advise you to "keep walking tall and with a purpose" and "pretend you have someplace to be," as opposed to stopping in the middle of a street and pulling out a map with a perplexed expression on your face. Rather, "keep walking intently and pop into a nearby cafe, convenience store, or restaurant" to get your bearings or ask for help.
Also, be sure to watch your volume when you speak, as Westerners tend to speak louder than necessary. "Nothing screams 'tourist' more than someone speaking loudly (and sometimes obnoxiously) in English," writes Yvonne.
Be mindful that your behavior can also draw attention to where you've stashed valuable items (which defeats the purpose of hiding them). "Placing your passport or expensive camera in your hidden jacket pocket is pointless if you nervously claw at the pocket," writes Yvonne, recalling a friend who had her purse stolen after holding it against her body with a "death grip" for hours at a night club.
Because acceptable gestures and nonverbals can vary considerably from one country to another, it's wise to brush up on local customs and taboos before you leave.
Attempt To Speak The Language
"There's nothing worse than an American who rants about immigrants in our country not speaking English, only to travel abroad and begin shouting at a Spanish waiter, 'DO. YOU. HAVE. STEAK. EL STEAK-A?'" writes Adria. Locals won't expect you to be fluent, but trying to speak their language will earn you a lot of good will.
Learn simple words like hello, goodbye, thank you, please, help, or the bill before you depart. Use them as conversation starters before reverting back to English. Your effort will not go unappreciated.
Consider Purpose Over Style
As you pack each item, style should be secondary to the item's function, says Erin. "One night in Santiago I opted to use my cute red clutch instead of [a] cross-shoulder bag. The clutch's primary function was fashion, and as a result, it was quite easy for the robber to slip it off my wrist," she shares.
When in doubt, adopt a minimalist attitude, Erin concludes: "The less you carry in your pocket, purse, or backpack, the less amount of valuables you have to worry about, which allows you to relax and have fun."
Author's Bio
Bree Weidman is a Marketing Specialist for Tokio Marine HCC – MIS Group, a full-service insurance organization offering domestic short term and travel medical insurance products to international travelers worldwide. Though she's been writing her entire life, Bree has been a contributing author to the MIS Group blog for about a year now, covering topics paramount to global adventurers: health, safety, culture, and insurance, to name a few. When Bree isn't writing, you'll likely find her daydreaming about her next international vacation!
Like it? Pin it! 🙂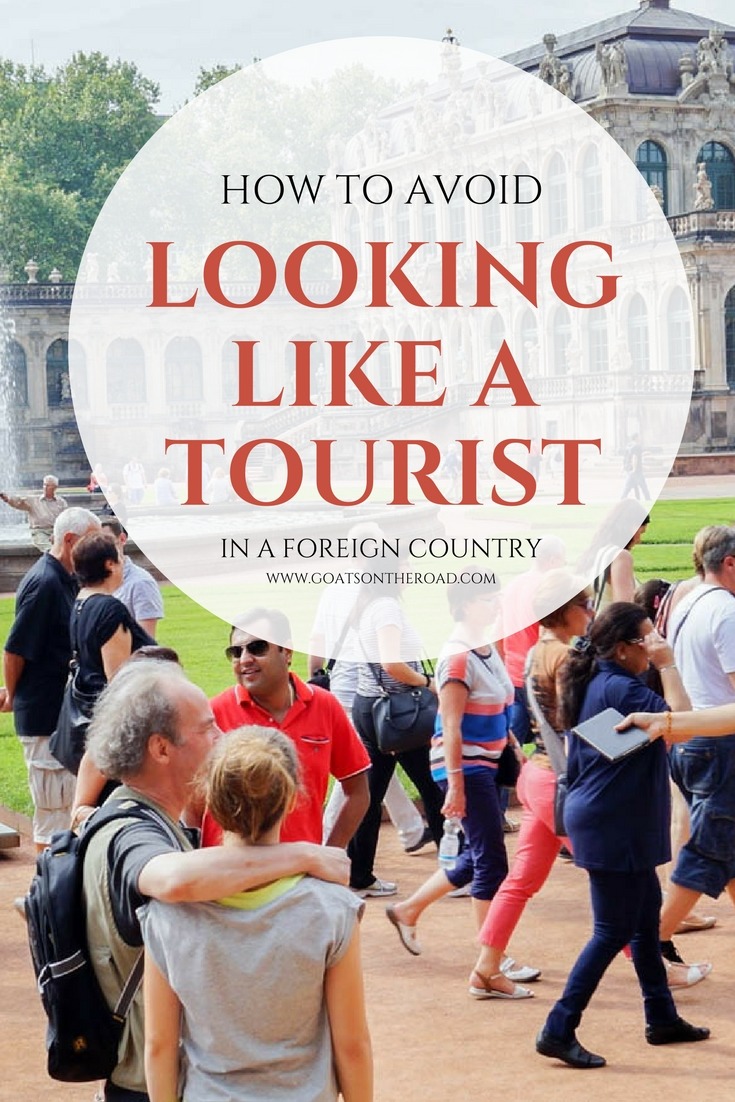 Disclaimer: Some links in this article are affiliate links, which means that if you purchase through them, we receive a small commission. This will never cost you extra and in many cases you receive a special discount. We appreciate your support!