I can't count the number of times that someone has asked us "What's your favourite country?" or "What are the best countries to visit?" As every traveller knows, this question is almost impossible to answer.
Every country we've been to offered something different, we've learnt and grown in different ways while there, and each has been special in its own way. I know it sounds cliché, but it's true.
We've lived and travelled in 65 countries during our 10 years on the road, and while we've never been able to specify one country as our absolute favourite, we've managed to narrow it down to a top 10 list of the best countries to visit in 2020.
This is for all of the people who have ever commented, emailed or asked us in person what our favourite countries are!
For the sake of clarity, I've organized this list first into our picks for the best destinations to travel overall (along with a few runners up), and then I've broken those down into separate categories such as the best countries to visit for beaches, the best countries to visit for hiking & outdoors, the best countries to visit for food & culture etc.
This list should help you decide what is the best country for your travel plans in 2020 based on the type of trip you're looking for!
By the way: This list is completely subjective. While we have had great experiences in the below-listed countries, it by no means indicates how good they are overall or if some are actually better than others to travel in. Travel is completely personal and while these are our favourites, they may not be yours. Similarly, those we didn't like as much might be your favourites.
Some Key Criteria That Influenced Our Decision
Of course, every traveller is different. Some people might be looking for nightlife and parties and therefore, their favourite countries might be in Europe. Some might look for the best museums or the best birdwatching. For us, these are the things we think about when we consider what our favourite countries are:
Delicious Food
Dariece and I are self-proclaimed foodies. Not that we're experts in food, we just love to eat. Does that count? I think so.
With many of the destinations we visit, the first thing we'll do is look for a food tour. We believe that food is often a great way to dive a level deeper into culture, family and tradition in a country, so we value tasty cuisine over a lot of other factors when it comes to travel. For us, many of the best countries to visit just so happen to also have incredible cuisine.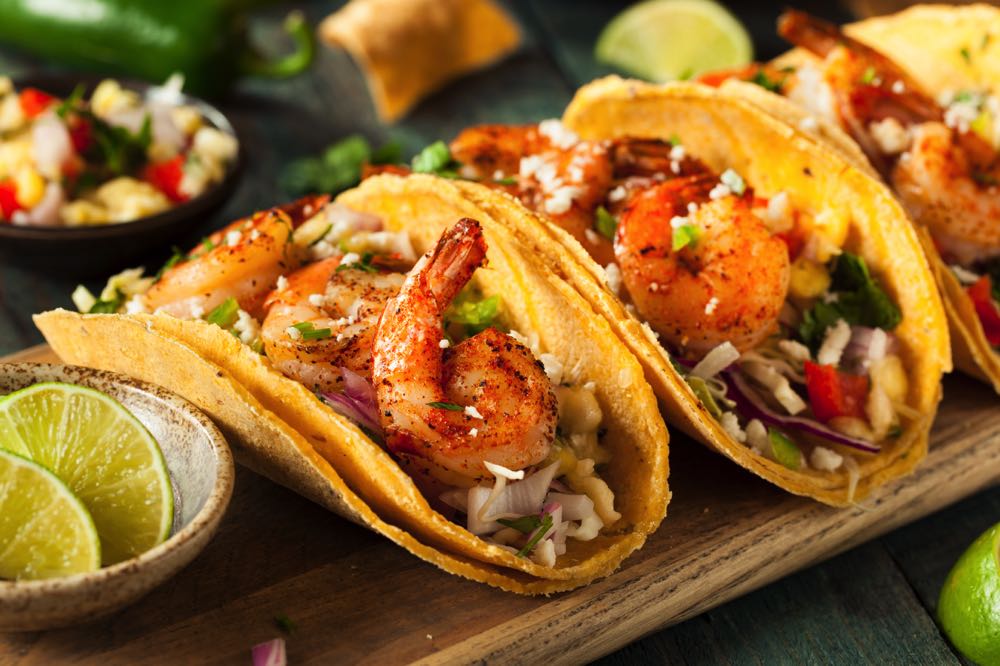 Friendly People
Maybe it's because we're Canadian (sorry), or maybe we're just too sensitive, but we enjoy travelling to places where we feel welcomed. A warm smile can go a long way and the places we return to most have two things in common — great food and friendly locals.
Fascinating Culture
Isn't this what travel is all about? We love culture shock, but more than that, we enjoy cultural awakening. One of our favourite parts of travel is learning how differently people live around the world. This is why countries that are more similar to our home country (like the USA) don't appear on this list.
It's not because they're not the best countries to visit, it's just that they don't give us that lust for learning and understanding that we get from countries that are more removed from our cultural upbringing.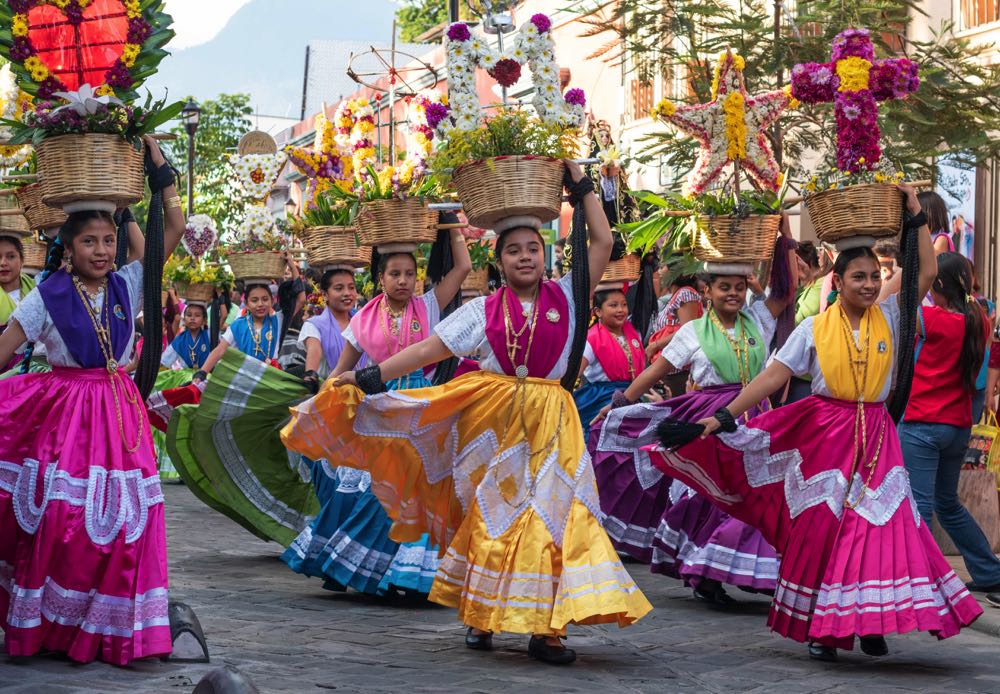 Historic Architecture
There's nothing quite like getting lost in an ancient medina or strolling along a cobblestone boardwalk while looking up at 1,000-year-old castles and cathedrals. Historic architecture has always amazed us.
Coming from Canada where we have a limited history, we find it fascinating to visit churches that have been standing since before Europeans even discovered our country, and gazing in awe at pyramids that have been around for millennia before Christ.
Great Wine
If you're not a wine drinker, then this definitely wouldn't be a criterion for you to choose your top countries, but for us… it is. We love wine! Some of our favourite experiences we've had on the road have been at wineries, or at wine bars, or just over a nice glass of wine. Everything is just a bit better with a bottle of Cabernet Sauvignon.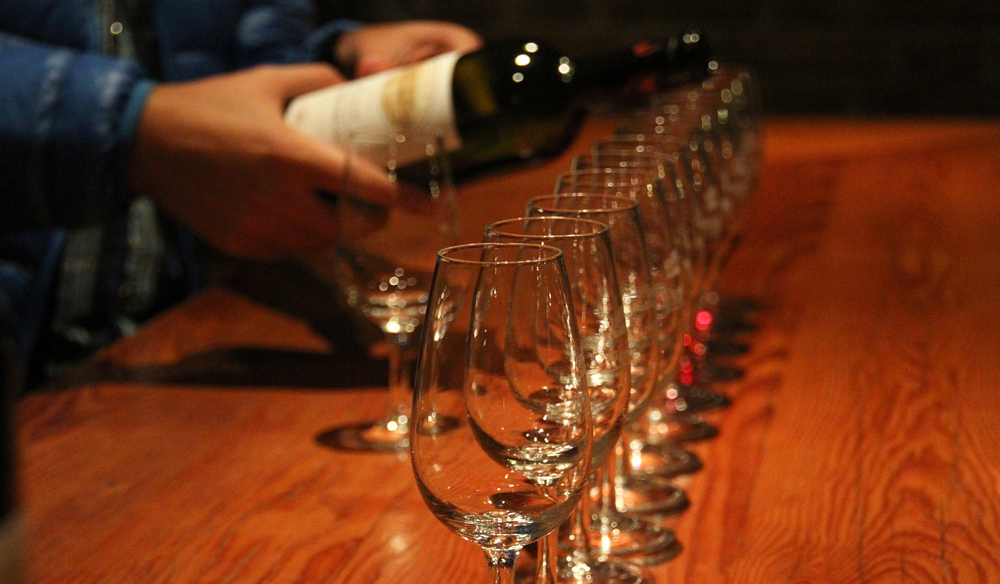 Epic Hiking, Trekking & Outdoor Adventures
If you've been following us for a while, you'll know that some of our most epic adventures have involved hiking and trekking. From our independent 8-day trek through the Mongolian Steppe and our 10-day trek around the O Circuit in Chile, to our jungle hiking adventure to the Ciudad Perdida in Colombia, we've never shied away from a trekking challenge.
Countries that have great hikes, multi-day treks and other incredible things to experience in the outdoors will always make our list. The funny thing about this is that we come from one of the most pristine outdoor destinations on earth, and yet we've hardly done any real hiking in Canada. Go figure.
Top 10 Best Countries To Visit in 2020
This is the list of our top 10 favourite countries of all time. We've been travelling for over 10 years and as it's the end of the decade, we figured it was time to make this list. It wasn't easy, believe me!
We've always had a really hard time narrowing down our favourites. This list is in no particular order because Dariece and I couldn't agree on one. We both agreed that these are all of the best countries to visit in 2020, but we couldn't figure out if any were better than others.
Here it goes… the best countries to visit in 2020:
1. Greece
Greece will always be one of our favourite countries to visit, which is why we've returned there time and time again, spending nearly 3 months in the country in total.
Greece has it all. Stunning Mediterranean beaches, friendly people, incredible food, diverse landscapes, great hiking and timeless architecture and history. With more than 220 inhabited islands, you could return to Greece for a lifetime and still have much to uncover.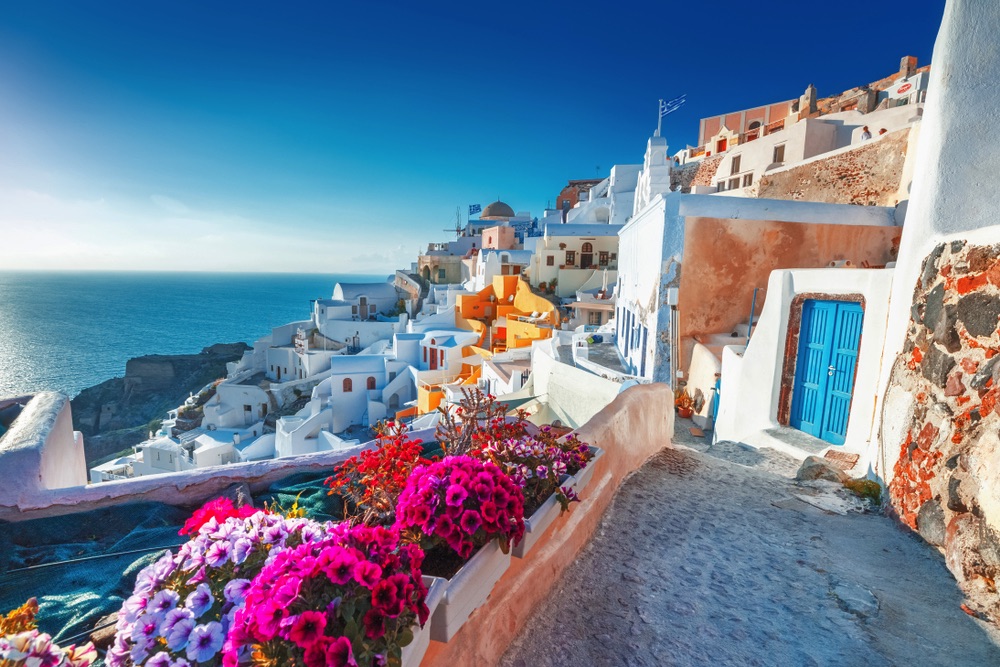 Greece oozes romance. From the sunsets of Santorini and the white sand beaches of Crete to the more off-track treasures of Chios and Lesvos, this is a place where you can enjoy life to the fullest. Which is exactly what the Greeks do!
Renting a private speedboat and exploring the hidden bays of Corfu was one of the highlights of all of our travels. Riding a motorbike around Santorini, driving a car around Crete and living on Zakynthos island are all memories that make us want to return to Greece again and again. Not to mention, it's one of the more affordable European countries to visit.
Whenever we're thinking of a place to live as Digital Nomads, Greece comes up near the top (if only the wifi were better…).
A mild winter climate with warm and humid summers, a beach holiday destination with wineries, history, art and culture. Try to find a traveller who doesn't love exploring Greece and the Greek islands.
A Few Of Our Favourite Places in Greece
Kefalonia: This island is definitely one of our favourite places to visit in Greece. There are so many things to do in Kefalonia and you can easily spend a week here without getting bored. We ended up staying for 5 days in Kefalonia and we really wish we had more time. From some of Greece's most breathtaking beaches and amazing restaurants to fascinating historical sites, Kefalonia should be on everyone's Greece travel itinerary — right up there with popular Santorini and Crete.
Corfu: This is where Dariece and I spent our 10 year anniversary, so it definitely has a special place in our hearts. But it's also the island where we rented a boat for the day and explored hidden bays and beaches on our own. There are a lot of things to do in Corfu. It has a stunning and romantic capital city, some dramatic landscapes and awesome accommodation options.
Santorini: A trip to Greece wouldn't be complete without visiting the iconic whitewashed buildings of Oia, or gazing at the sunset from the craggy cliffs with a glass of wine. Santorini is still probably the most romantic place in Greece (if not all of Europe) despite the crowds.
Crete: For hiking, beaches, history, food and amazing architecture, it's really hard to beat Crete. Being the largest island in Greece, it'll take you some time to explore so give yourself enough time. We spent 10 days here driving around the island, and even that felt a bit rushed. It's best to rent a car to get around.
Zakynthos: Zakynthos (aka Zante) is easily one of our favourite islands in Greece. We rented a cool little apartment here in a family's home and explored the island by car for 10 days. With beautiful beaches, amazing lookout points and delicious Greek and international food, Zante charmed us at every turn. There are so many things to do in Zakynthos including visiting the iconic Shipwreck Cove that one could easily spend longer than 2 weeks here and not get bored.
2. Thailand
We're definitely not the only people who would list Thailand as one of the best places to visit in the world. With over 38 million annual visitors, this is one of the most visited countries in the world and for good reason.
There so many places to visit in Thailand that even though we've been returning since 2008 and have spent more than 5 months living and travelling there, we still have much to see. Friendly locals, world-class beaches, golden temples, bustling markets, all-night partying and some of the best food in the world all for an affordable price, Thailand is unrivalled when it comes to culture, cuisine and cost.
This is one of the cheapest places to travel in the world.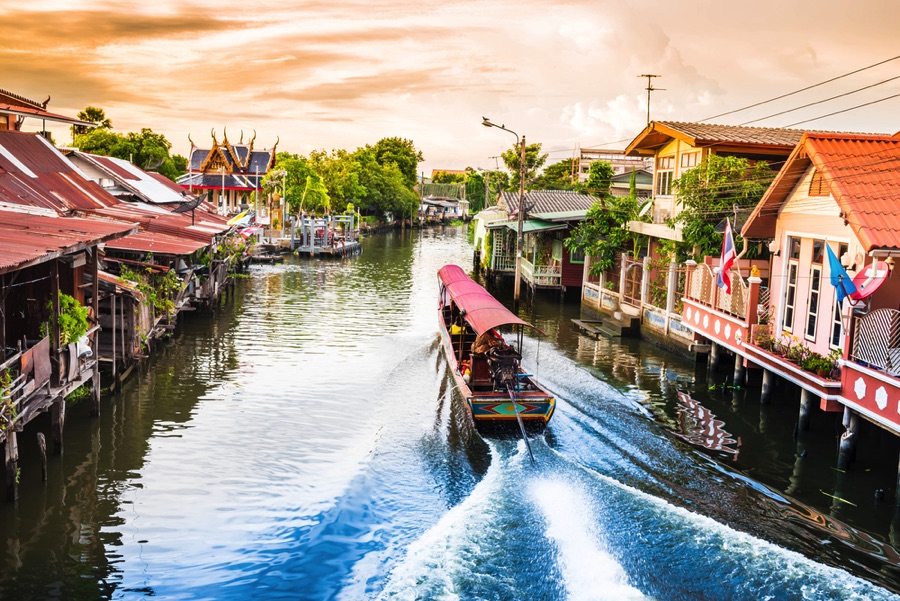 It's also the first place we ever travelled to after quitting our jobs and hitting the road in 2008. This means that Bangkok and the country as a whole will always have a special place in our travel memories. With more things to do than many other countries we've travelled, we could just never tire of the Land of Smiles.
Landing in Bangkok excites us every single time. We might not have as much culture shock as we did on that first trip, but after returning to Thailand 5 times and spending more than 6 months travelling and living there, we consider ourselves experts on Thailand travel.
A Few Of Our Favourite Places in Thailand
Koh Phangan: The home of the infamous Full Moon Party, most travellers only think of Koh Phangan when they're thinking of night-long raves, drugs and bottomless buckets. But there are many more things to do in Koh Phangan than just lunar lunacy and if you come here outside of that crazy week each month, you'll find that you have the stunning beaches, lush interior and funky accommodations mostly to yourself (particularly in the north of the island).
Bangkok: Still one of our favourite megacities in the world, Bangkok just has a vibe to it. There are too many things to do in Bangkok to experience them all in one trip and even if you could, new things pop up each week. On one hand, there's an "everything goes" vibe in places like Khaosan Road and the red light district, but outside of that, there's a buzzing energy no matter where you visit in Bangkok. Oh, and did I mention that Bangkok is a great city for digital nomads?
Koh Lanta: For quiet romance and white sand beaches, Koh Lanta is still one of the best places to visit in Thailand. We visited here in 2009 and from what other travellers have told us, not much has changed since then. Sure there are a few more hotels, restaurants and things to do, but that's a good thing because it was a little too quiet when we were there. If you want to go somewhere in Thailand without the crowds and parties, Koh Lanta could be perfect for you.
3. Mexico
Mexico is one of the countries where we've spent the most time. We've returned here more than 6 times and spent nearly 6 months living and travelling in Mexico and we still feel like we've barely scratched the surface. For many North Americans, Mexico is little more than a spring break holiday spot where they head to overcrowded all-inclusive hotels, eat American food and party until the sun comes up.
But Mexico is more than that. Mexico makes our list of the best countries to visit every single year and each time we go back, we fall in love with it more. The people are incredibly friendly and genuine, there is history here that predates Christ, the cuisine is one of the best in the world and the beaches and sunsets are to die for.
Even while writing this I'm daydreaming of a sunset in Puerto Vallarta, the street food in Mexico City and the beaches of Isla Holbox.
A Few Of Our Favourite Places in Mexico
Puerto Vallarta: Without a doubt, our favourite coastal city in Mexico, Puerto Vallarta surprises us each time we visit. If we were to move to Mexico (again), we would live in PV. If we were to visit on a vacation, we wouldn't miss it either. From the Malecon and the beaches to the street food and the old town, Puerto Vallarta has plenty to do.
San Cristobal: A little rough around the edges, San Cristobal is one of the most aesthetically beautiful places in the country. Bustling plazas, stunning viewpoints, incredible architecture and lots of things to see and do, this world heritage town is one of the many must-visit places in Mexico.
Guanajuato: Our favourite smaller city in Mexico, Guanajuato is probably the most breathtaking city we've seen to date, plus there are many things to see and do here. The entire place just seems too perfect to be true, as if artists created it as a masterpiece and allowed tourists to enter and walk around. Guanajuato is like a living museum with gorgeous parks, narrow cobblestone streets (some so narrow you can barely pass through them without brushing your shoulders) and excellent restaurants. If we wanted a quieter place than PV to live or visit, Guanajuato would be our first choice.
4. Italy
Ah, Italy. As I'm writing this I'm sitting here daydreaming of homemade pasta, cobblestone streets, short espresso shots, ancient architecture and delicious red wine.
When Dariece and I want to daydream about our "happy place" in travel, Italy always seems to appear in our minds.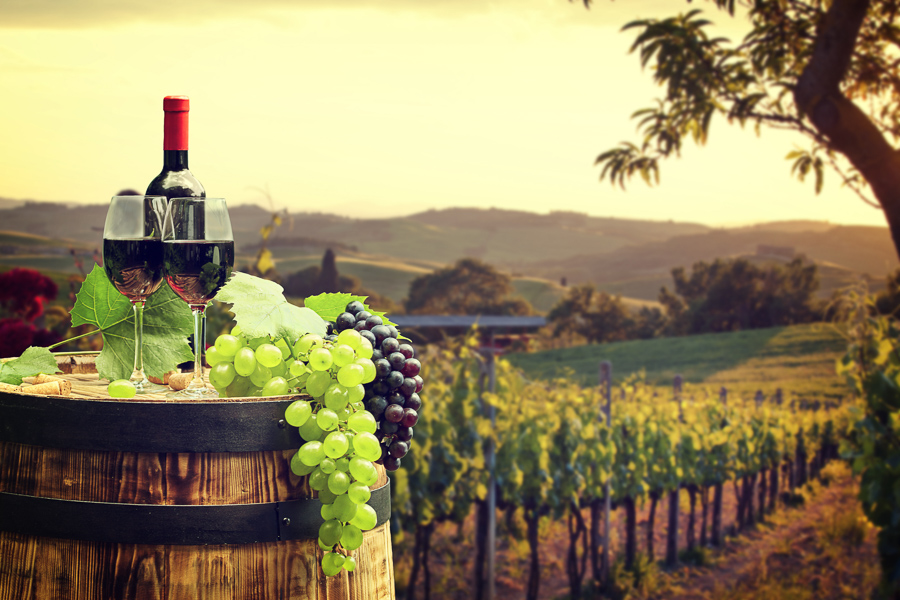 Even though there are many places to visit in Italy, we've only been to a few and we plan to spend a lot more time there in the coming years.
There's just something about this country. The way people live with a life-first mentality. The simple ingredients that make up their best dishes. The way they enjoy wine with lunch. Their passion for food, friends and life. Who could ask for a better place to visit than Italy? From Rome to Venice, Sicily to Tuscany, there's no place we've visited in our travels that we'd rather call home.
A Few Of Our Favourite Places in Italy
Rome: Easily in our top 3 favourite cities in the world, Rome is romantic, historical, scrumptious, savoury, sultry and chaotic all at the same time. Getting lost in the narrow alleyways of Trastevere, standing in awe of iconic sites like the Colosseum and the Trevi Fountain and tucking into random Italian eateries and wine bars along the way are just some of the things that keep us coming back to Rome.
Tuscany: While we loved all of the places (and wineries) we visited in Tuscany, we were particularly impressed by the city of Florence and the small village Sienna. A wine tour is a must here, but so is a food walking tour and a visit to a gelato shop.
5. Indonesia
We've returned to Indonesia 3 times and spent around 5 months living and travelling around the country. When people think of Indo, the first island that comes to mind is usually Bali, and while the busy and traffic-congested fame of Bali is still justified by world-class surfing, a great digital nomad community and some of the friendliest people you'll ever meet, there's much more to Indonesia than just Bali.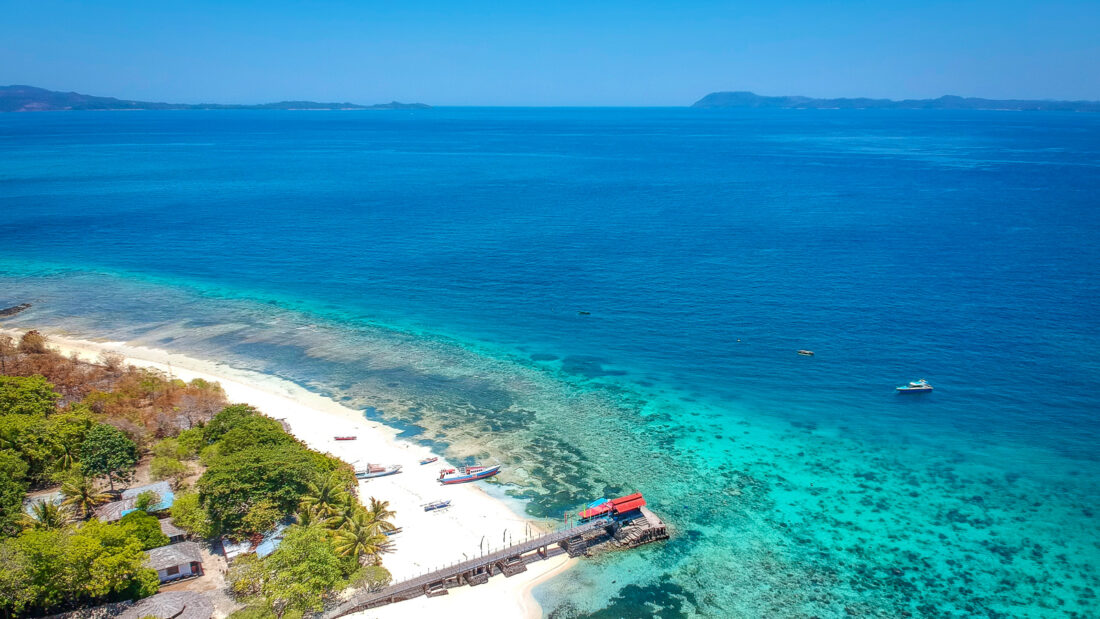 Indonesia is a place where it's easy to get off the beaten path. A simple sidestep or an extra ferry ride can often bring you to perfect white sand beaches, hidden jungle hiking trails and magnificent waterfalls which few travellers have ever seen.
A Few Of Our Favourite Places in Indonesia
Bali: I know we said it's busy and chaotic (and it is), but Bali is still one of our favourite places in Indonesia. There are so many beaches in Bali and so many different places to visit. If you can escape the partying crowds of the south and head a little further north, the traffic will start to thin out and you'll begin to see the Bali that Elizabeth Gilbert wrote about in her novel Eat Pray Love. Ironically it was that novel that likely caused much of the over-tourism that you see on the island today, particularly in Ubud where much of the Indonesia portion of the book (and later film) took place.
Sumatra: Sumatra is the largest island in Indonesia, which means that many of our favourite places in Indonesia are located there, but from what we saw, the entire island was rugged, off-track, and captivating. Places like Lake Toba, Lake Maninjau and Bukit Lawang will always remind us of how lush and pristine Indonesia can be.
Raja Ampat: The diving mecca of Indonesia and also frequently listed as one of the best dive locations in the world, Raja Ampat is a marine biologist's ultimate dreamland. This is one of the few places in the world where marine life and coral are actually increasing in numbers year after year. This is thanks to strict fishing regulations and a massive amount of tourism dollars coming in from the diving and snorkelling sector. I visited in 2017, and we both visited in 2019 and it won't be the last time. The diving in Raja Ampat will have me returning to this pristine part of Indonesia time and time again.
6. Ecuador
Ecuador was one of the South American destinations that surprised us most. After seeing nearly every country in the continent, we headed to Ecuador thinking it would be a more touristy, beginner's version of the places we'd seen previously.
While Ecuador did feel safer than some of the other places we travelled to in South America, it didn't feel touristy, particularly in the north.
We were amazed by the history, the culture, the natural beauty, the cool accommodations and the incredibly friendly people of Ecuador. We never thought we'd love a Latin American country more than Colombia, but Ecuador did give it a run for its money.
A Few Of Our Favourite Places in Ecuador
Quito: The capital of Ecuador is the perfect jumping-off point for the rest of the country. The historical old town is a Unesco listed heritage site and the entire city has a fun vibe. Cool craft beer bars, excellent restaurants and plenty of things to do make Quito one of the best places to visit in Ecuador.
Otavalo: We stayed in what was probably our favourite Airbnb to date in Otavalo. Set on a farm overlooking two volcanos, the lake and the city of Otavalo below, we could've spent much more time here. We only had 4 nights in our little private farmhouse, but if we return to Ecuador we'd probably stay there for 2 weeks or more. It was so peaceful and there were lots of things to do around the area, including some great hiking.
Quilotoa: Famous for the Quilotoa Loop trek, this area of Ecuador is absolutely stunning. We hiked between the villages here for just 3 days, but the entire "loop" can take 5 days. If you're coming to this region of Ecuador, we recommend giving yourself at least 4 or 5 days to hit the trails in this part of the country.
7. Colombia
There are so many things to do in Colombia. It was a place that surprised us at every turn. We had heard so many stories about how dangerous it is, but while travelling around the country we felt safe and secure. Infamously sketchy cities like Bogota and Medellin aren't as bad as they're made out to be.
Like any big city, there are simply areas that you don't go, but the country as a whole is actually quite safe to travel to.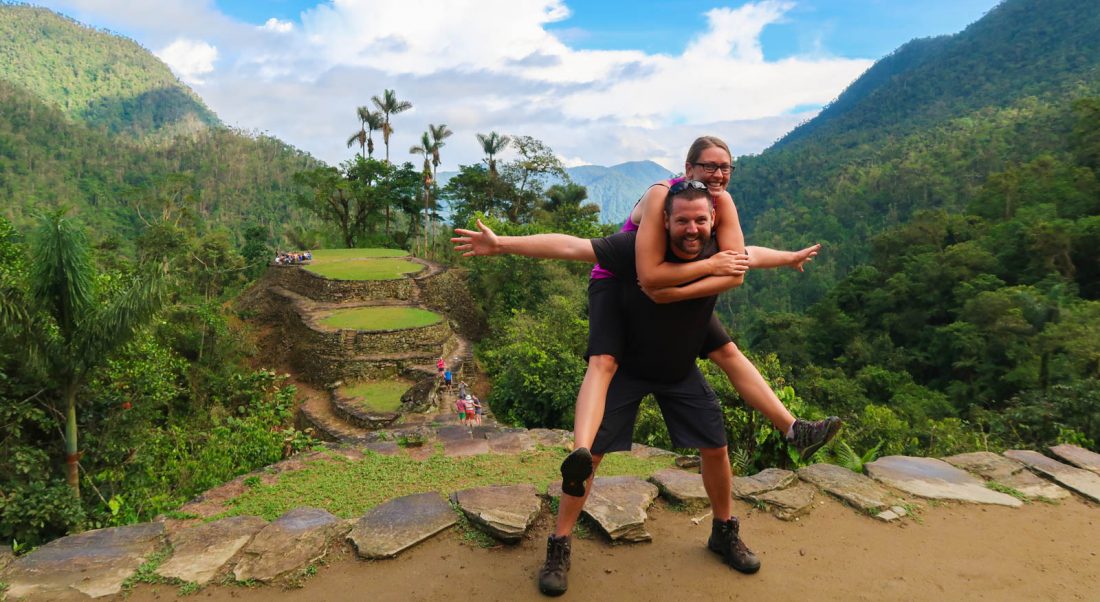 We loved the historical old town of Cartegena, the Costeno Beach area, the islands off the northern coast, the incredible Lost City Trek and the bustling center of Medellin. We also met so many amazing Colombians on that trip, some of whom we are still in contact with today and would call if we were to return for a visit.
Colombians are welcoming, hospitable and extremely friendly and with dozens of amazing places to visit, there are many things to keep travellers busy here for months on end.
A Few Of Our Favourite Places in Colombia
Medellin: The city made most famous by the Escobar cartel, Medellin today is a completely different place. Buzzing nightlife, great restaurants, amazing parks and some fantastic views from the many cerros, this is a city you could explore for weeks and still only scratch the surface. There are so many things to do in Medellin and places to visit in the city.
The Lost City: After 3 days of arduous (and sweaty) trekking, we arrived at The Lost City (Ciudad Perdida) in the middle of the jungle. How the prehispanic Tairona people managed to build this enormous city so far into the jungle over 650 years before Machu Picchu will forever dumbfound me, but when you finally see it, it makes the three-day sweaty jungle hike worthwhile.
Cartagena: When we think of our time in Colombia, Cartegena is usually the first place that pops into our minds. With stunning beaches right on its doorstep and one of the most romantic and charming old towns we've ever seen, this is one city in Colombia that we could definitely see ourselves living in one day.
8. Mongolia
We just had to add a few off-track locations into this list of the best countries to visit in 2020. Mongolia is probably the most off-track and the most fascinating country on this entire list. We fell in love with Mongolia, the people and their way of life. Nomadic people who pack up every few months and move with the seasons? That's our type of culture.
We spent a month in Mongolia and could've easily spent two or three. We visited the capital, did a tour into the Gobi Desert and stayed in the beautiful Terelj National Park, but the highlight of our time was definitely our 8-day trek into the Mongolian Steppe.
We checked Google Earth for a river that connected two sums (undeveloped Mongolian towns) and simply planned our route independently along the shores.
Dariece and I headed out with nothing more than our backpacks, clothing, tent, sleeping gear and a fly fishing rod. I caught us dinner and we met some amazing people along the way. Click Here to read more about that story.
A Few Of Our Favourite Places in Mongolia
Ulaanbaatar: The capital of Mongolia is the one place in the country where you don't feel like you're in the middle of nowhere. Cultural performances, great international restaurants, historical monuments, museums and outdoor stores, Ulaanbaatar is the perfect place to kick off your adventure into the more remote parts of the country.
Terelj National Park: One of the coolest national parks we've ever stayed in, at Terelj you can book funky Yurt accommodations in "tourist camps" with all the amenities. Spend the days hiking stunning trails and spotting wildlife, and then return to your yurt in the evening for a warm meal and a hot shower.
Tsetserleg: This is where we started our journey trekking in Mongolia for 8 days along the Chuluut River. The sum of Tsetserleg (also called Cecerleg) itself is pretty non-descript, but there's a great hostel here with some of the best food in the country and there are plenty of activities that you can book all around the area.
The Gobi Desert: We booked a 7-day tour into the Gobi Desert with Sun Path (the hostel we stayed at in Ulaanbaatar) and it was a real highlight of our trip to Mongolia. The Gobi is one of the most inhospitable deserts in the world and a tour through the rugged landscape is a must while in Mongolia.
9. Iran
Iran easily makes this list thanks to its history, architecture, food and culture. But most of all Iran makes the list of our favourite countries we've travelled to because of the Iranian people. It's really hard to explain just how friendly and generous Iranians can be.
They are honest, genuine, compassionate and considerate. They are so concerned about what visitors might think of Iran that they go to extraordinary lengths to make your trip a memorable one.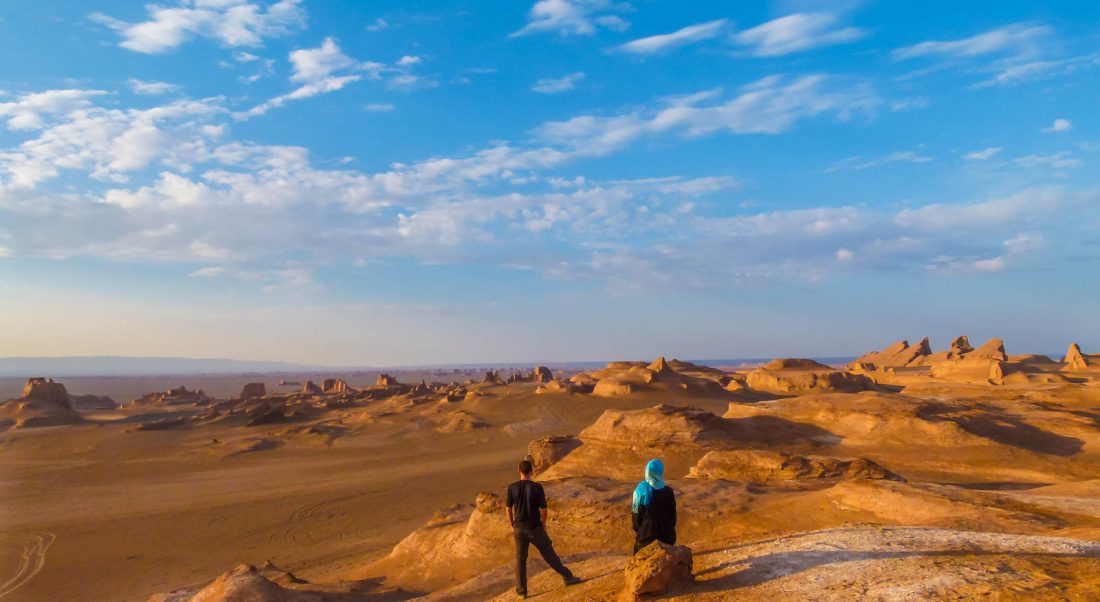 I challenge any independent traveller to travel to Iran for more than a week and not have someone offer to buy your drink, buy your meal, show you around or even invite you into their home for days on end. (Make sure you learn about taarof before travelling to Iran).
This sort of hospitality is commonplace in Iran and because not many travellers visit this fascinating country, they can pick a tourist out of a crowd! They'll spot you, walk over and offer you the shirt off of their back.
We Canadians like to consider ourselves some of the friendliest people on earth, but our generosity and hospitality pale in comparison to the Iranians. Thank you Iran for being one of the best countries to visit in 2020 and for offering us more incredible travel experiences than perhaps any other country on this list.
A Few Of Our Favourite Places in Iran
Esfahan: It was here that we met our friends Soroush and Mahsa, a young, Iranian couple who invited us to stay in their home for nearly a week (don't worry, it wasn't a taarof situation, they actually wanted us to stay!). They showed us around the city, took us out with their friends, cooked us amazing Iranian cuisine and treated us like family. The city of Esfahan itself was captivating, with ancient mosques, narrow alleyway streets and ornate palaces, but it was the time spent with our new lifelong friends that really made our stay memorable.
Garmeh: The desert oasis town of Garmeh was definitely a highlight of our stay in Iran. Date palms and a small lake surrounded by mud structures and one of the coolest guest houses we've ever stayed in, Garmeh is an off-track place that everyone should see when they visit Iran.
Yazd: Even though Yazd has nearly half a million people living in it, the city itself still has a small-town feel in many places. The town is a labyrinth of mud-brick houses, mosques and Zoroastrian religious sites.
10. India
India will forever remain one of our favourite countries to travel. We always considered this "the big leagues" of independent travel and when we first visited in 2009 as backpackers, to say we were culture-shocked would be an understatement. We've since spent 6 months in various parts of the country, but would love to return to see more.
India has everything we love about travel in spades. Unique culture, religion, tradition, history, food, landscapes, architecture, beaches and so much more.