The Christmas holiday season is a whirlwind of visiting, shopping and partying. Once the rum and egg nog haze has lifted and you've come out of your turkey coma, it's time to start thinking about somewhere to travel (detox?!) after the busy festive season. If you're looking for the best places to visit in January, this list has you covered.
December is meant for getting together with friends and family, but after that, it's time to find the best places to go in January so you can recoup and (if you're from the northern hemisphere), take a break from the freezing cold weather.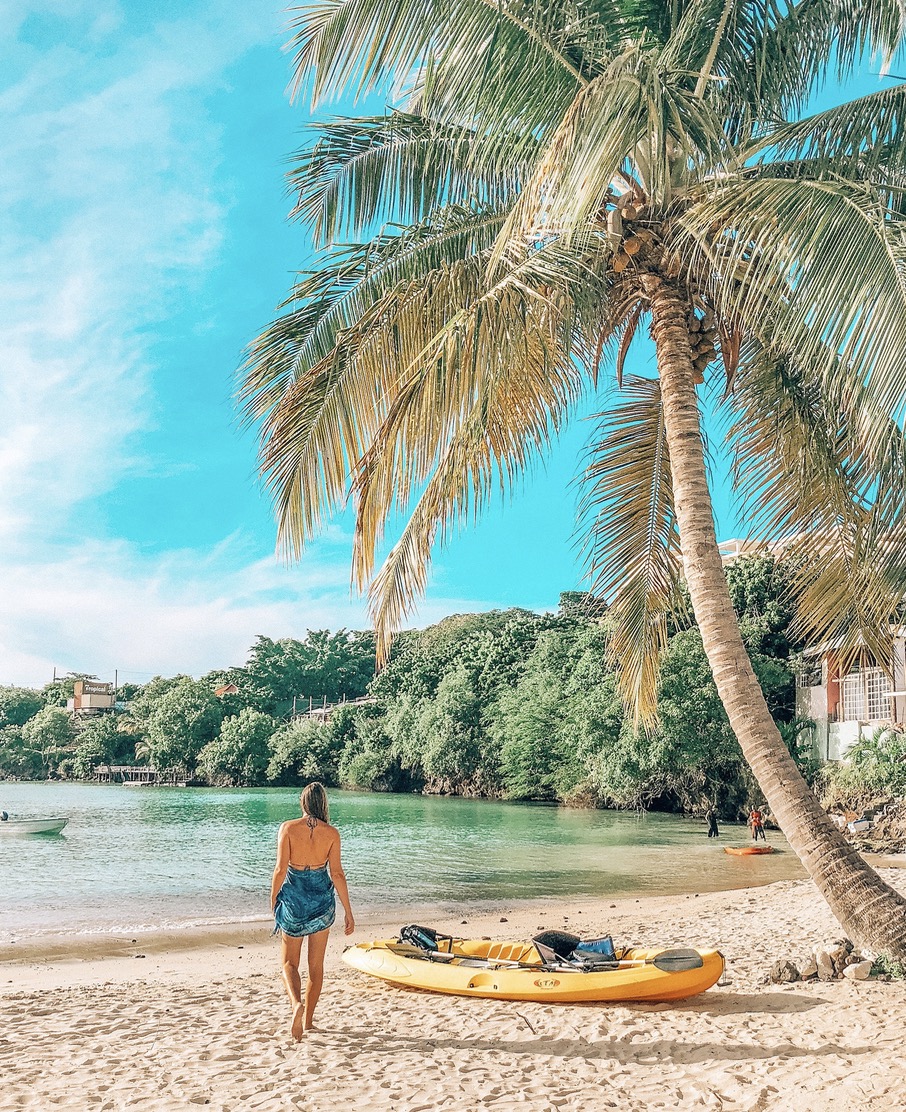 If you're trying to figure out where to vacation in January, look no further.
There are many beautiful places to visit in January, but in this post, I'll list the top 15 for 2023 based on price and things to do. Plus, I'll list a mix of beach destinations and winter holidays.
1. Argentina
Argentina is an incredible destination year-round, but it's especially great during the summer months (December – February).
Having spent 3 months in Argentina in 2017, and another 2 months recently (with more than a month in Patagonia), it's safe to say that we know a few things about this incredible (and large) South American destination.
Whether you're into culture and history, nature and landscapes, lakes and fishing, or cities and wine, Argentina has something for you.
Why is Argentina one of the best places to visit in January?
Weather is great
Costs are low in Argentina right now thanks to a recent currency drop
It's hiking and fly fishing season
Weather in Argentina in January
Overall, this is the hot, dry season in Argentina. The northwestern region (around Salta) might be a bit wet during this time, but the rest of the country is dry and warm.
The cities will be quite hot with Mendoza being in the low 30 °C and Buenos Aires around 29 °C, but it's the best time to visit Patagonia, including the Lake District.
Things To Do in Argentina in January
Since Argentina is such a vast country, with a wide variety of landscapes and regions, it can be visited year-round. But, it's one of the best places to travel in January if you're looking to do some hiking and fly fishing.
In fact, it's one of the best countries to visit in January no matter what type of trip you're planning.
1. Fly Fishing
Argentina is known for being one of the top fly fishing destinations in the world. If you're an angler, you'll be happy to know that fly fishing season in the Lake District of Patagonia is best in January and February due to the warm weather, and the ability to fish all waters during this time.
There are some stunning lakeside and riverside lodges you can stay in. Don't miss the famous Correntoso Lake and River Hotel, beautiful Faraway Hosteria and Rio Hermoso Boutique Hotel.
2. Hiking
For trekkers, January is a good time to lace up your boots and hit the mountains of Patagonia.
El Chalten in the south is dry and has temperatures around 20°C (68°F), perfect for checking out the peaks of Fitz Roy and Cerro Torre, exploring waterfalls, drinking beer on patios and much more.
Don't miss nearby El Calafate and its popular Perito Moreno Glacier, which calves massive chunks of ice every few minutes!
Although January is high season at Perito Moreno Glacier, you can avoid the crowds by visiting before 9:30am or after 5:00pm — take the later shuttle bus, or rent a car to explore at your own pace.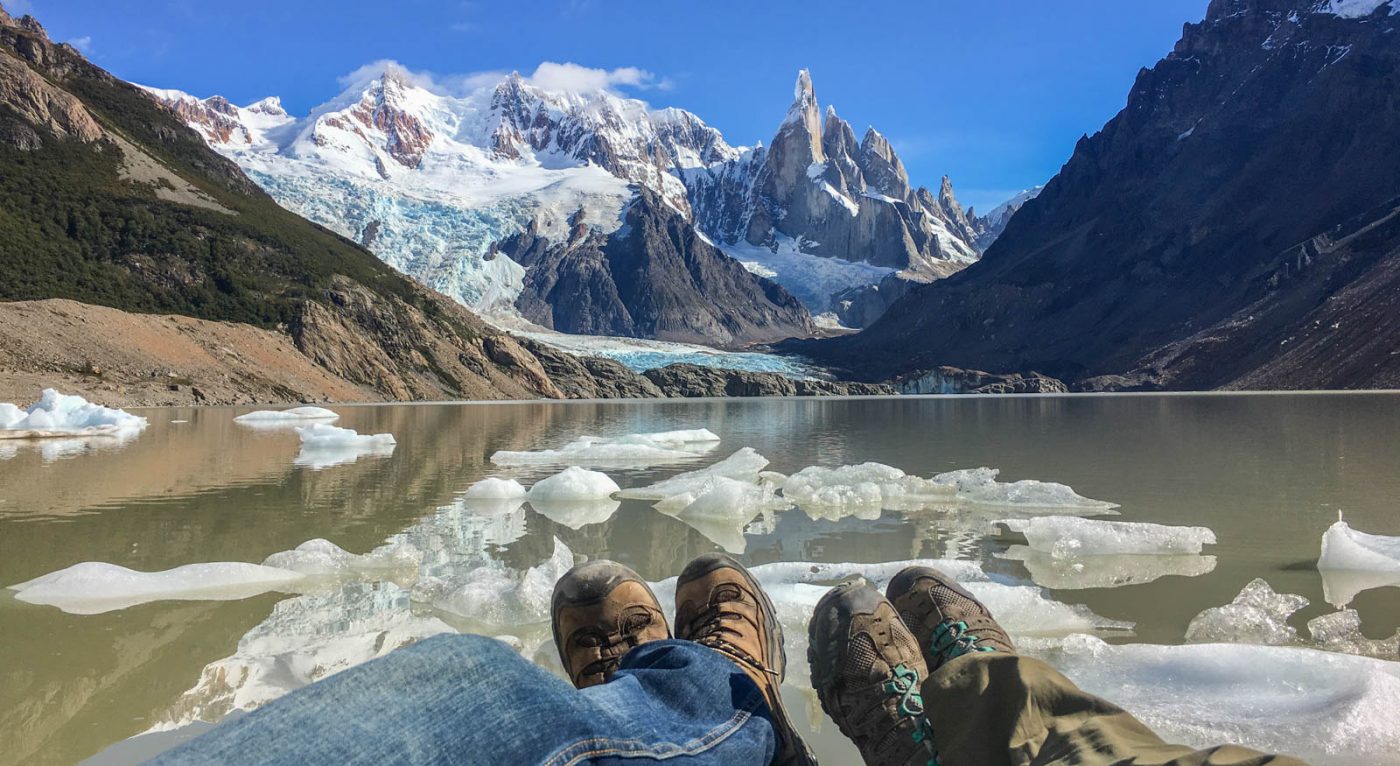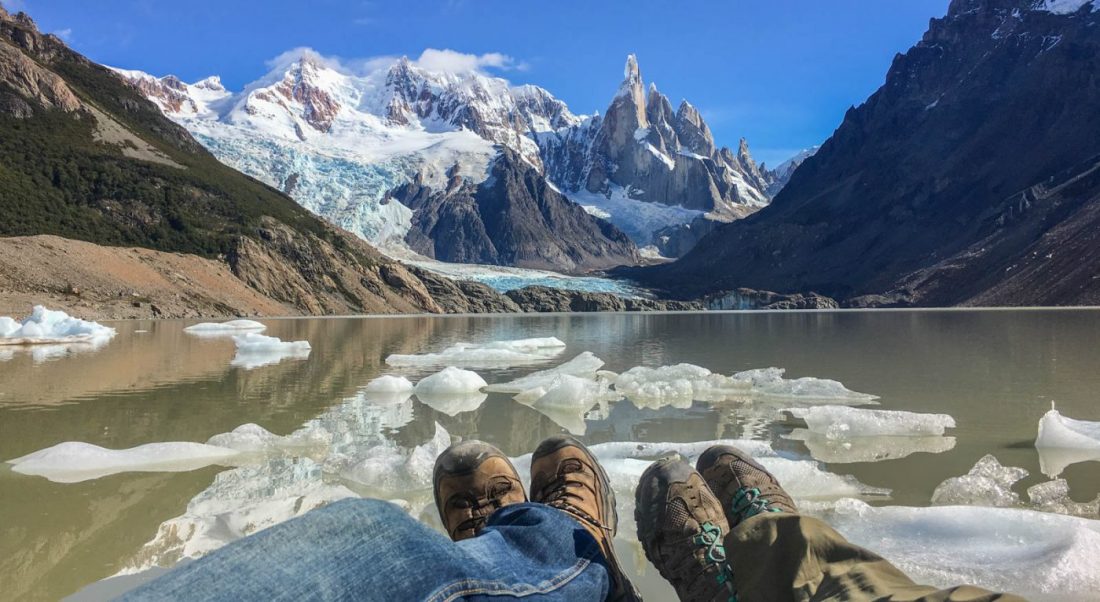 3. Visit Mendoza and the Wine Region
While you'll miss the grape harvesting in Mendoza (it happens in February), January is still a great time to visit because the vineyards are green and the grapes are everywhere.
Be prepared for hot temperatures (30°C / 80°F+), fantastic wines, great hiking around Parque Provincial Aconcagua (2 hours from Mendoza), picturesque parks and plazas, and some awesome restaurants. There are many things to do in Mendoza to keep you busy.
Cost of Travel in Argentina in January
If all of these places to visit in Argentina aren't enough to spark your interest, maybe the cost will.
When we first travelled to Argentina in 2017, we received around 18 Pesos for 1 US Dollar.
Right now, for January 2023, the Argentine Peso has taken a huge dip and the economy is struggling.
The official exchange rate is: $1 USD = 169 Pesos
However, there's a "blue dollar" here in Argentina. If you bring US Dollars (in cash) and exchange those at a cuava or exchange centers (such as Pago Facil, etc.), you'll receive around 307 pesos for $1.
Another option is to send yourself money by Western Union and pick up cash pesos at a WU location.
This is a cash economy right now. If you pay with your credit card, you'll pay the official rate, which is essentially double. If you use the ATM, you'll pay huge fees and receive cash at the official rate.
Based on our on-the-ground experience, the entire country is approximately 80% cheaper than it was when we first visited in 2017.
Of course, restaurants and accommodations have adjusted their rates, but it's still incredibly affordable and of excellent value right now.
Argentina isn't known for being one of the cheapest countries to visit, but with the current instability of the peso, you can definitely save some money by visiting now and more importantly, help out the local economy along the way.
2. Sri Lanka
Update January 2022: Sri Lanka is open for tourism again!
Why is Sri Lanka one of the best places to visit in January?
Great weather
Affordability
Numerous Historical Sites
This teardrop-shaped island located off the southeast coast of India is often overlooked by travellers.
If you're searching for the best places to visit in January that offer national parks, wildlife spotting, pristine beaches, fantastic cuisine, ancient sites and friendly locals, then make sure you add Sri Lanka to your holiday list.
As a bonus, this country is very affordable.
Since the average temperature in January is around 30°C (86°F), you'll want to hit up the coast!
Don't miss the stunning Unawatuna beach, with its calm water and numerous accommodation options. Just 15 minutes away, the nearby fortified town of Galle is an amazing spot to sit and watch the sunset from the UNESCO listed fort walls.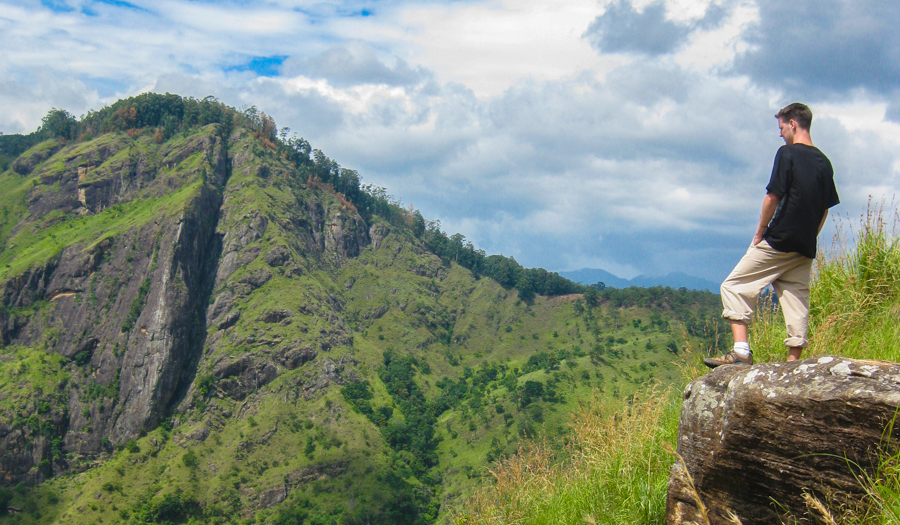 If you're into surfing, check out the breaks at Hikkaduwa on the south coast of Sri Lanka. Even if you're not a surfer, this chilled out beach town offers bars, restaurants and some safe swimming spots as well.
If you're in search of the best places to travel in January that offer historical sites, you'll be happy to know that Sri Lanka has those in spades.
Check out Anuradhapura (where Buddhism was first introduced to the country), Sigiriya (rock fortress towering 200m above the trees below), Cave Temples of Dambulla (built in the 1st century BC, and filled with over 100 Buddha statues) and the city of Kandy (an important Buddhist city, home to Buddha's tooth).
For a pretty mountain village, don't miss Ella and the surrounding tea plantations and hiking opportunities, including Little Adam's Peak.
For such a small country, Sri Lanka really does have a lot to offer travellers. And, with an average travel cost of around $30-$50 per day, per person, you really can't go wrong.
🏠 Looking for accommodation in Sri Lanka? Check out Booking.com and Airbnb for the best room rates (don't forget your Airbnb coupon code). These are the two platforms that we always use for booking rooms and highly recommend them.
Looking for flights to these top places to travel in January? Check out websites like Expedia and JustFly to compare flights from numerous airlines. If you have any questions or issues with booking, both companies have a great support team that you can actually call to ask for help.
3. Mexico (one of the best places to visit in January for North Americans)
Update January 2022: Mexico is currently open to visitors and is one of the only countries in the world that has kept its borders open since the beginning of 2020.
Why is Mexico one of the best places to visit in January?
Great Weather
Whale Watching Season
Proximity to North America
Costs
There are endless amazing places to visit in Mexico, and there's really no bad time to travel here. Since this is such a large country, the climate varies depending on where you are, and which time of year you plan to visit.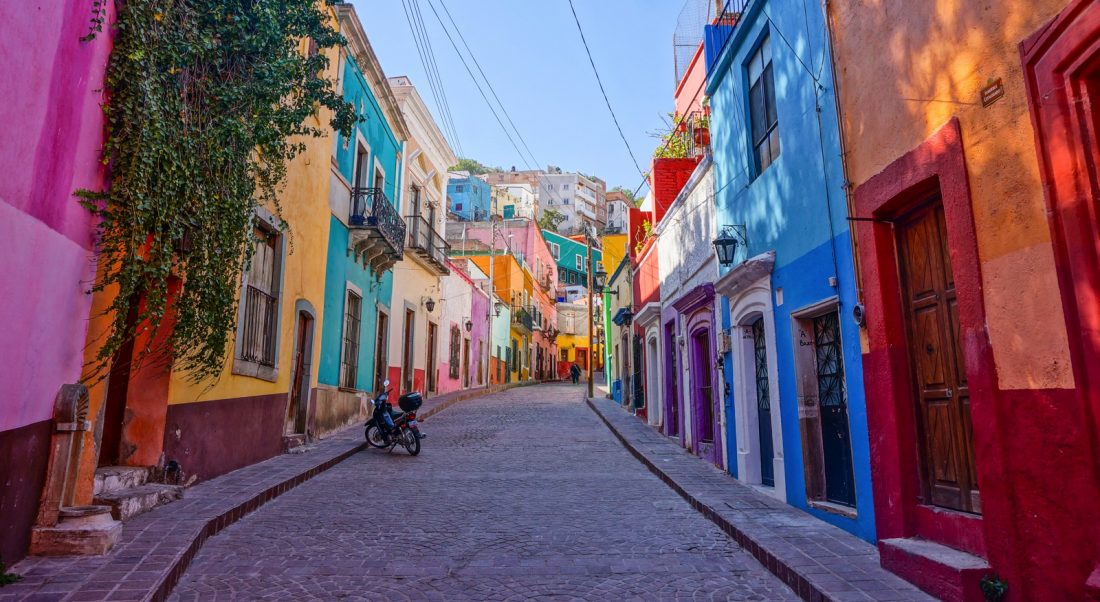 Hurricane season runs from June to November and the cities at elevation can be cold during the winter months (November – February).
But, for the most part, Mexico is a great place to visit in January if you're looking for warm beach weather — which is good news if you're from the northern hemisphere!
Having spent over 10 months travelling through Mexico, on numerous different occasions, we rate Mexico as one of our favourite countries.
This is a place where you can dine on one of the world's best cuisines, visit a Wonder Of The World, swim in pristine water and explore Spanish colonial towns…all while not breaking the bank.
Venture away from the typical, 1-week all-inclusive holiday and explore the real Mexico. Trust me, the food and the experiences you have will be far more memorable.
If it's cities and towns you're after in January, places like Mexico City and San Cristobal de las Casas will be quite chilly.
But, you can enjoy all of the things to do in Oaxaca City, including a visit to the impressive Monte Alban ruins, or check out the colourful towns of San Miguel de Allende and Guanajuato, both of which have comfortable temperatures at around 21°C (70°F).
For people from Canada, the United States, and Europe, what really makes Mexico one of the top places to visit in January is the beaches!
Don't miss Puerto Escondido or Huatulco in the State of Oaxaca. In the Riviera Nayarit, check out San Pancho, Sayulita, Bucerias and all of the beaches and other awesome things to do in Puerto Vallarta.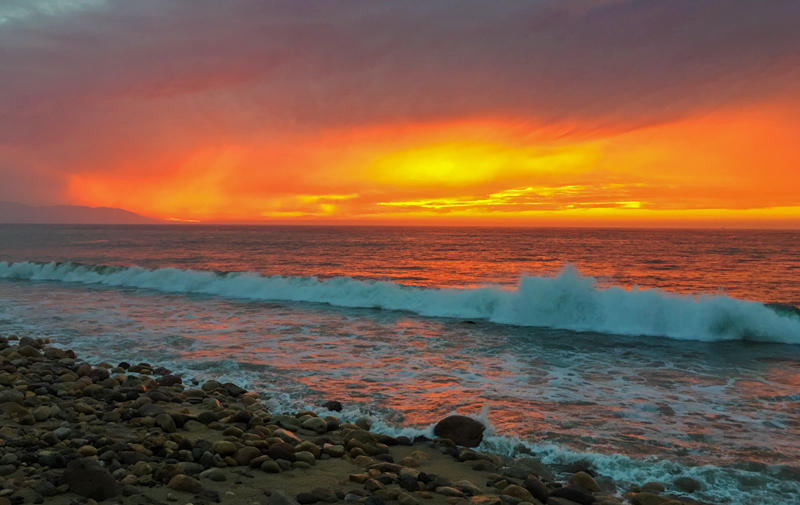 Further north, explore the Baja peninsula including Cabo San Lucas and La Paz (January is the best time for whale watching.)
If you're planning on spending time in the Yucatan, which is home to some of the best beaches in Mexico, check out the powdery sands of Isla Holbox, Isla Mujeres, Cozumel, Playa del Carmen and Cancun. At around 28°C (82°F), it's definitely beach weather in the Yucatan!
On top of the fantastic beaches and pretty towns, the food in Mexico is one of the best. In fact, it's listed by UNESCO as an Intangible Cultural Heritage.
Try the various regional dishes, the street food and of course, the drinks. Going on a food tour is one of the best things to do in Mexico.
On the budget end, expect to spend around $40 / day. For Midrange, $60+.
4. Chicago, Illinois
Sure, it may be cold in Chicago in January, but there's a lot going on!
Why is Chicago one of the best places to visit in January?
Numerous Festivals
New Year's Eve Party
Winter Wonderland
Lower Costs
Since the USA is so large and diverse, I had to break it down and list just a city, rather than a whole country. And, when it comes to American cities, Chicago is a top choice.
There are so many fun things to do in Chicago to keep you busy for a week, or more. Since the city experiences cold winters (lows of -6 ° celcius), you'll need to bundle up to visit, but it's still a great place to visit in January.
During the high season (June – September), you can expect clear skies and warm temperatures…but with that comes many tourists and high room costs.
When it comes to accommodation in Chicago, even if you book on Airbnb, it's a pretty expensive city.
Luckily, if you visit in January, you can expect huge discounts on hotels. Occupancy is low in the winter months, meaning that hotels offer big drops in room rates — even the luxury accommodation is on special. Expect discounts of around 50% off.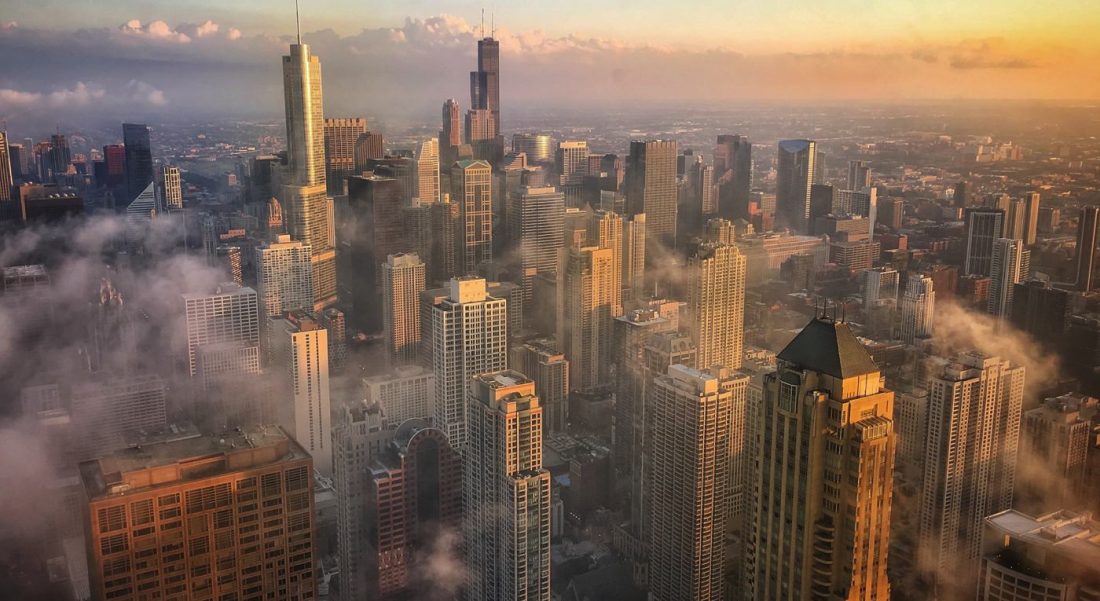 Not only will you spend less on your room, but you'll be able to avoid the crowds at the popular sights. And luckily, the museums, observation decks and art galleries are all inside. Plus, you can enjoy one of the many festivals and events happening in January.
If you can make it to Chicago for New Year's Eve, you'll be able to experience an epic firework show, parties at numerous hotel bars and restaurants, and the Chicago Resolution Gala at the Navy Pier.
There's a free firework show over the lakefront and riverside, which will be choreographed and synchronized to music. Click here to learn more about New Year's Eve in Chicago.
With numerous places to eat in Chicago, you'll never go hungry. The city is known for its culinary delights, diverse cuisines, and Michelin starred restaurants. Brunch is a favourite of Chicagoans, and you must try the deep-dish pizza, hot dogs, popcorn, and other Chicago snacks.
For those who like a cocktail or two, you can still enjoy some of the best bars in Chicago along the riverwalk. It might be cold outside, but see-through domes are erected to cover the tables and heaters are placed inside. Magical!
For foodies, you'll be happy to know that January is Restaurant Week in Chicago. That's right, you might have to brave the cold weather, but in return, you get to experience the city's biggest restaurant event of the year. Click here to learn more about the festival.
For sports fans, check out a Chicago Blackhawks hockey game, or a meet-and-greet and autograph signing with some of the Cubs players at the Cubs Convention (only in January).
Bundle up and enjoy Chicago in January.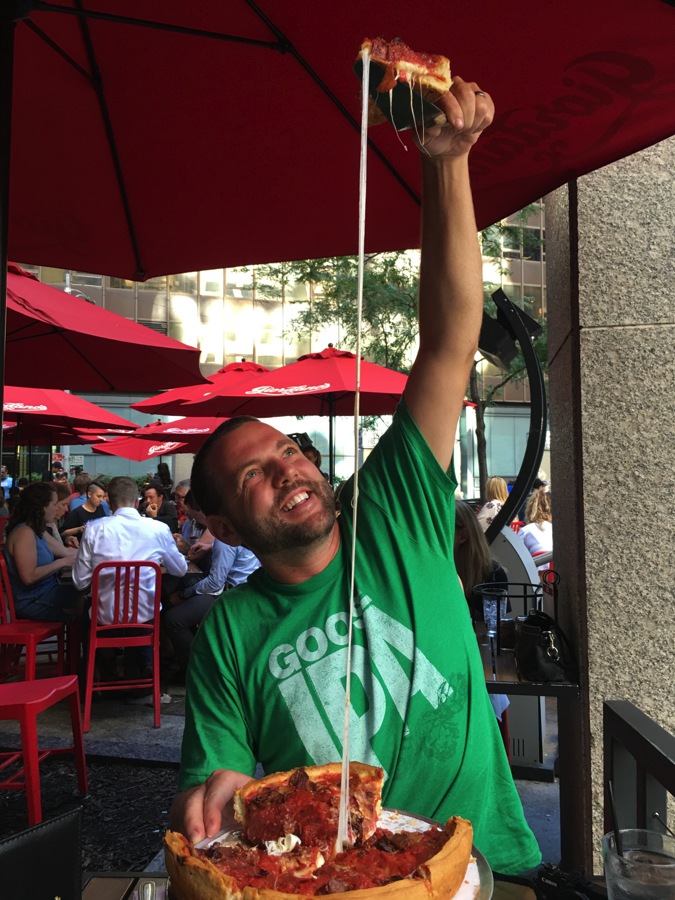 5. Greece
Greece is much quieter in the winter, making it a great time to visit to avoid the crowds.
Why is Greece one of the best places to visit in January?
Have the ancient sites to yourself
Mingle with Greeks, rather than tourists
Affordability
Greece is a destination that you could return to again and again. It's most known for its ancient sites, such as the Acropolis in Athens, and its stunning archipelagos, but there's much more to see and do in this European nation.
If you're looking to laze on the best beaches in Greece, with a cocktail in hand, January isn't the time to do so.
But, if you're interested in having the awe-inspiring historical sites to yourself, enjoying the local vibe in Athens, wandering around popular islands without the hordes, and doing some skiing, then January is a great month to visit.
We've always visited Greece in the shoulder/off-season and while it's a bit chilly, we love exploring without the crowds.
The summer months in Greece can be unbearable due to the number of tourists – both foreign and local – cramming together on the beach and trying to find space at popular sites. Why not visit in January and have the place to yourself?!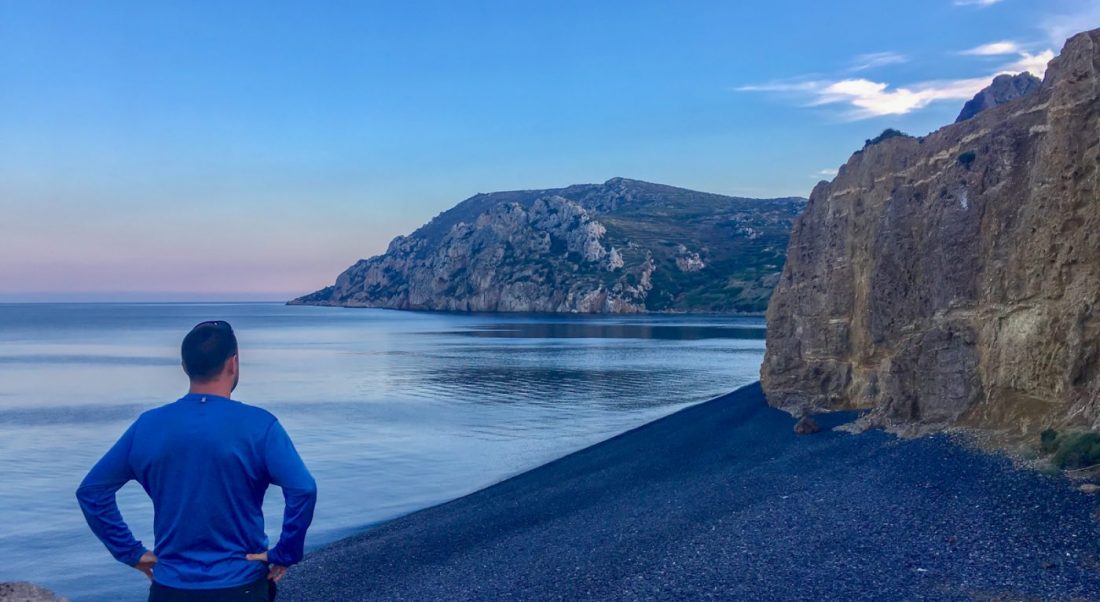 Athens is a very comfortable temperature (around 10 °C / 50°F) during January, and the city doesn't see much rain this month either.
Walking around Athens is a great way to experience the city, and during January you won't overheat and you'll be able to have genuine encounters with the locals you meet along the way.
The Acropolis with the impressive Parthenon is the top site in all of Greece. If you put it on your list of places to visit in January, you'll be able to enjoy the site in a relaxed atmosphere.
For those who simply must visit an island when travelling to Greece, a good bet in January is Santorini or Crete — both still have things going on in the winter months.
However, on Santorini you won't want to stay in the popular Oia town, but rather, choose to stay in the capital of Fira. The island isn't dead during January, but many restaurants and bars outside of Fira shut down for the winter months.
In January you can enjoy all of the usual top things to do in Santorini, except for swimming and tanning. You will have pleasant, sunny days (15 °C / 59°F) and can enjoy sightseeing without the masses of tourists.
Hike the caldera path which runs between Fira and Oia, enjoy sampling various wines, hike around the volcano, see the ancient Akrotiri village which is now in ruins, hike the path behind Perissa to see Thera (the ancient capital), or simply enjoy a peaceful dinner with a view!
On the island of Crete, you'll want to stay in either Heraklion, Chania, or Rethymnon, as there is a large local population here.
Even though it's chilly (16 °C), local life still moves along. Enjoy wine tastings, beachside picnics, cafe culture, and the ruins of Knossos. Try ski mountaineering, winter hiking or simply wandering around the towns. There are lots of fun things to do in Crete to keep you busy in January.
Hotel prices in January are significantly reduced in Greece and you can enjoy having a more authentic experience.
6. Barbados
There's nothing like the Caribbean in winter.
Why is this one of the best places to visit in January?
Warm weather
Stunning beaches
Festivals & Events
If it's crystal clear, turquoise water and blindingly white sand beaches you crave, Barbados is a top choice when thinking about the best places to travel in January.
Spend your days lazing on the incredibly calm Carlisle Bay (one of the best beaches in the Caribbean), which is close to Bridgetown. Browne's Beach here offers pristine swimming options, a couple of beach bars (check out Cuz's fish cutters), and lounge chairs with umbrellas for rent.
Harbour Lights is a popular nightclub/bar, which is also located on Carlisle Bay. If you're in Barbados for New Year's Eve, this is a fun spot to party, complete with Carnival dancers, calypso music, rum drinks, and fireworks on the beach.
Other must-visit beaches are Rockley / Accra Beach (don't miss the boardwalk), Dover Beach, Mullin's Bay and Paynes Bay. The best beaches in Barbados for swimming are located on the south and western side of the island, the east is much wilder and is great for (pro) surfing.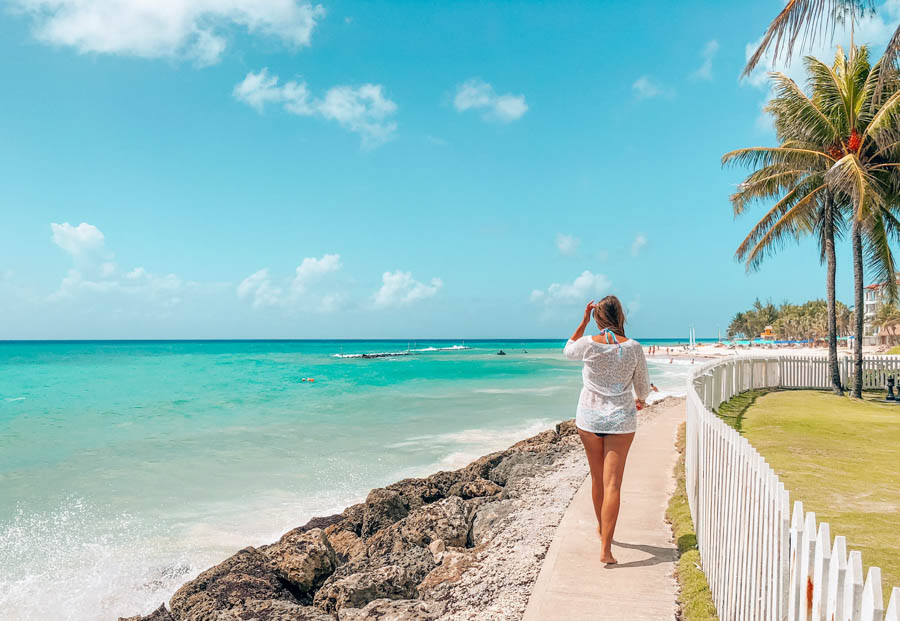 There are numerous things to do in Barbados to keep you busy. After you're done lazing on stunning beaches, head to Oistin's Fish Fry on Friday nights, go for a Hash (hike) one of the many trails, join a rum tour, or simply chill out at a funky beach bar with Banks Beer in hand.
In January, you can enjoy Open Homes, Jazz Festivals, Barbados Sailing Week and the Barbados Independent Film Festival.
Bajans are friendly, the food – both international and local – is amazing, the sunsets are stunning and the beaches are out of this world. Barbados is definitely a top pick for the best places to visit in January.
If you're from Canada or the USA, you can find many direct flights to Barbados. From Toronto, non-stop return flights with West Jet are just $500 and from New York, Jet Blue operates non-stop flights at around $400 return.
Barbados is in the hurricane belt, with the season running from June – November, and while you're not guaranteed to see zero rain during the month of January, devastating storms are very unlikely.
For accommodation in Barbados, check out Booking.com and Airbnb for the best deals.
7. Whistler, B.C. Canada
If you're into skiing, don't miss Whistler.
Why is this one of the best places to visit in January?
Skiing and Snowboarding
Quieter Ski Hill
Events at the Village
You've probably heard of Whistler, it's where the 2010 Winter Olympics were held.
If you're into skiing or snowboarding, you'll want to hit up Whistler and Blackcomb in January. Why? Because for a week after the holidays, it's one of the quietest times of the year at the hill.
The mountains of Whistler and Blackcomb are located right next to each other and offer 200+ trails, with runs for all levels, plus one of the largest networks of chair lifts anywhere in the world.
The village is an amazing place to chill out and enjoy some fine dining, with twinkling lights in the evening.
In January, there are numerous events up at the hill as well. Check out the free fire & ice show, king of the rail, Pride and Ski Festival, and lots of racing events.
Book a lodge, get a lift ticket, and enjoy Whistler and Blackcomb. Click here for more about Whistler Blackcomb.
Bonus: take a 1.5-hour drive to Vancouver and check out the events on offer. Free ice skating and polar bear swims, or light shows and hockey games…there's something for everyone in Vancouver in January. Click here for more.
Click here to search for accommodation options in Whistler on Booking.com and click here to check out Airbnb.
8. Tanzania
Tanzania is one of the only countries that stayed open to foreign tourists since the start of the pandemic.
Why is Tanzania one of the best places to visit in January?
Safaris
Beach Weather
Scuba Diving Season
This country in Eastern Africa is one of the best places to travel in January if you're looking for a mix of adventure and relaxation, with a lower price tag.
Tanzania experiences a "long" dry season and a "long" wet season. January is considered the "short" dry season.
You've probably heard of the Great Migration which is when millions of wildebeest cross Tanzania and Kenya each year in search of greener pastures and drinking water.
In January, you'll spot the wildebeest in the southern Serengeti during calving season. Expect to see lots of baby wildebeest, numerous animals grazing on the greenery, and predators lurking in the bushes…
Safaris aren't cheap, but if you go in the short dry season (January), which isn't as popular as the long dry season, you'll be able to save some money on tours and lodging.
Zanzibar is a premier scuba diving destination. This island off the coast of Tanzania offers large marine life (sharks, whale sharks, turtles, dolphins, rays), excellent coral, shipwrecks, and macro sightings as well.
But, it's not just about scuba diving. Zanzibar island offers stunning white sand beaches and the historic Stone Town — with Arabic architecture, delicious cuisine and narrow alleyways for exploring. We loved our stay in Zanzibar and would definitely return to Tanzania.
For a bit of city life, head to the capital of Dar es Salaam. This bustling city offers wonderful Indian food restaurants, huge fish markets, craft markets, museums, churches, and more.
Tanzania offers a great mix of city, culture, beach, and wildlife. And, if you book in January, you can save yourself some cash on big-ticket items.
Hotel rooms here are affordable, with many around $30 / night on Booking.com, while on Airbnb you can find apartments and guesthouse villas for around $40 / night.
9. Harbin, China
Update January 2022: Currently, China is closed for foreign visitors unless you're a resident or are there for work or humanitarian needs. Learn more here.
Why is Harbin one of the best places to travel in January?
Every year from December to February, the northern Chinese city of Harbin has the most incredible ice sculpture festival.
When we were teaching English in China, one of our friends was from Harbin and she said we must travel north to her home city and experience it. Sadly, we didn't have a chance, but after researching and seeing photos online, I wish we had.
These aren't just regular ice sculptures.
In Harbin, you'll find 600,000 square meters filled with ice carvings of castles, buildings, and people, some of which are as tall as 46 meters! The lighting adds to the beauty of the intricate carvings, which are best visited in the evening.
The only downside to visiting Harbin in January is the temperature. Expect -24 ° celcius. However, that's why the sculpture festival is perfect for this city, they don't melt! Bundle up and enjoy this winter wonderland.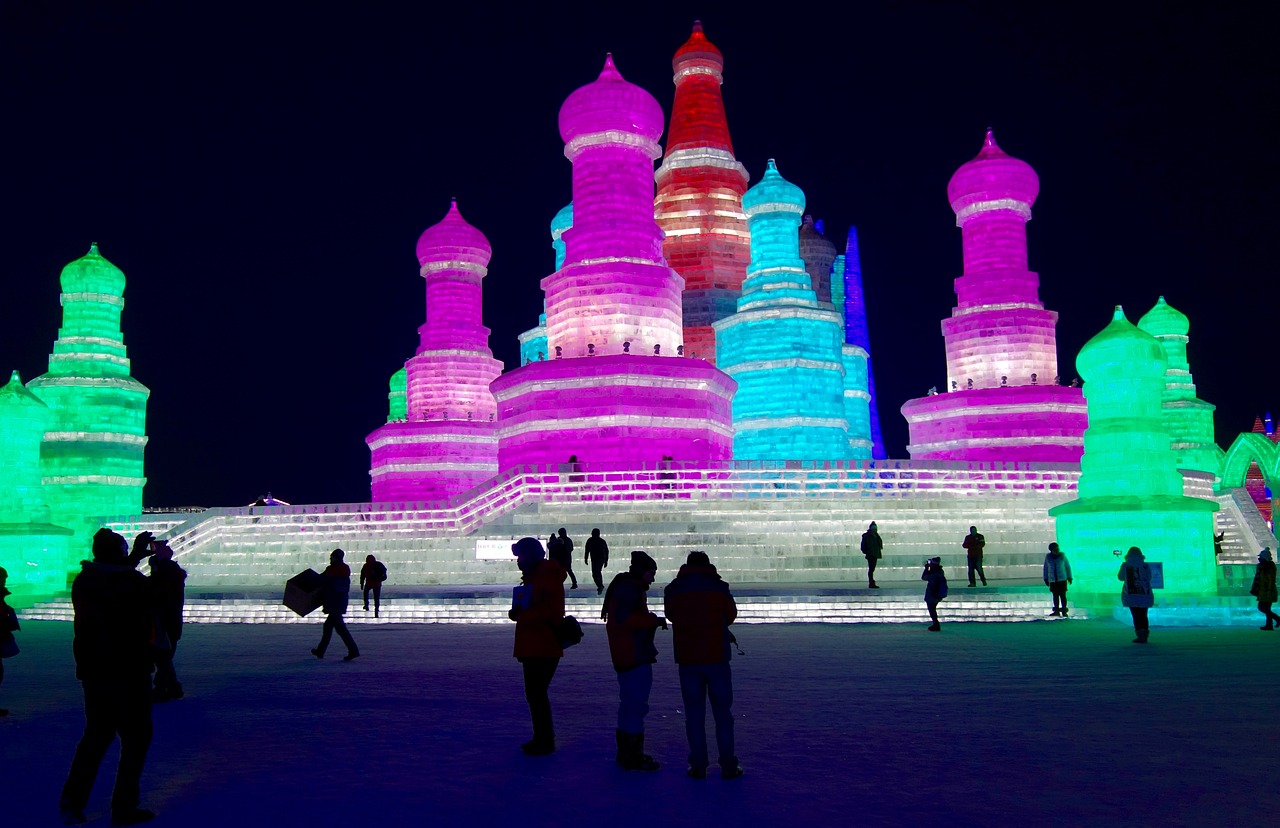 Have a look at where to stay in Harbin on Booking.com, or see places to stay in January on Airbnb.
10. Miami, Florida
Everything is open in Florida, and with warm weather and lots to do, this is a great place to be in January.
Why is Miami one of the best cities to visit in January?
Great Weather
Festivals
Golf Season
Gorgeous beaches, amazing international cuisine, a Latin flare, and hot nightclubs — there are numerous reasons to visit Miami.
June to November is hurricane season in the Atlantic, and Miami has seen its share of hurricanes pass through. During those months, it'll be hot and sunny — but also quite humid, with the possibility of destructive storms.
Miami is one of the best places to travel in January due to the warm weather (more comfortable than the summer months), the festivals on offer, and the fact that it's a great season for golf.
It's also considered the high season, as many Americans flock to this southern city to escape the cold up north.
The good news is that it's not as humid in January making walking around Miami much more enjoyable. The sun will be shining, people will be sitting out on patios, and it's a great time of year to be active.
It's no secret that the south of Florida is known for being a haven for golfers, and January is considered one of the best months to hit the greens.
With that comes higher price tags for a round of golf, but if you're on a budget don't worry, there are a few courses that won't break the bank.
The Country Club of Miami offers 18 holes for just $45 – $48 if you're playing on a weekend. Greynolds Golf Course offers 9 holes for just $25 including a cart.
There are lots of options in the surrounding municipalities of Miami. Just hop in an Uber and head to one of the cheaper courses. Click here for more details.
Check out the Jam Cruise, which is a popular music festival aboard a cruise ship! Cruise from Miami to Belize, to Mexico and back to Miami, all while listening to an incredible line up of musicians.
For some land-based festivals, check out the South Beach Jazz Festival, Art Deco Weekend, and the International Chocolate Festival. Plus, if you're into basketball, don't miss a Miami Heat game.
There's always something going on in Miami.
Find out where to stay in Miami on Booking.com, or on Airbnb.
11. Grenada
Our home away from home, Grenada is a great destination in the winter.
Why is this one of the best places to travel in January?
Billfish Tournament
Sailing Regattas
Great Weather
Scuba Diving
I had to put our adopted home on the list!
The little island of Grenada is one of the southernmost islands in the Caribbean. For such a small place, there are many things to do in Grenada to keep you busy. The reason this is one of the best places to travel in January is due to two events (and great weather!).
Don't miss the Budget Marine Spice Isle Billfish Tournament and the Grenada Sailing Week.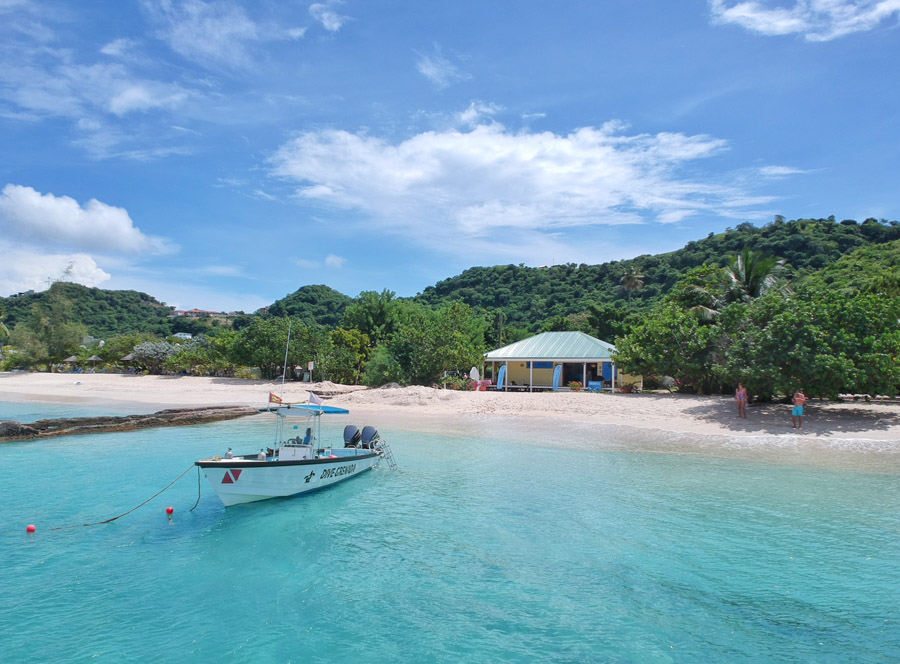 Last year marked the 53rd anniversary of the 4 day Billfish Tourney, and it was another successful event. Hook into dorado, tuna, blue marlin, white marlin, sailfish and more.
For the Sailing Week, the 4-day race starts at Port Louis Marina with 2 days of racing in Grand Anse and up to Secret Harbour. One day of relaxing, followed by 2 more days of racing on the east coast of Grenada, leaving from Secret Harbour.
Of course, for both events, there will be lots of parties and rum…lots of rum.
If you're not partaking in the events, you can still watch from the shoreline as the sailboats cruise around the coast. Aside from sailing and fishing, January is a great time to visit Grenada due to the dry, warm weather.
Spend your days chasing waterfalls, lazing on one of the many pristine beaches, hiking through National Parks, and dining on freshly caught fish at sunset with a rum punch in hand. Or, head out on a scuba dive or snorkel trip with Dive Grenada, or a sailing trip with Savvy.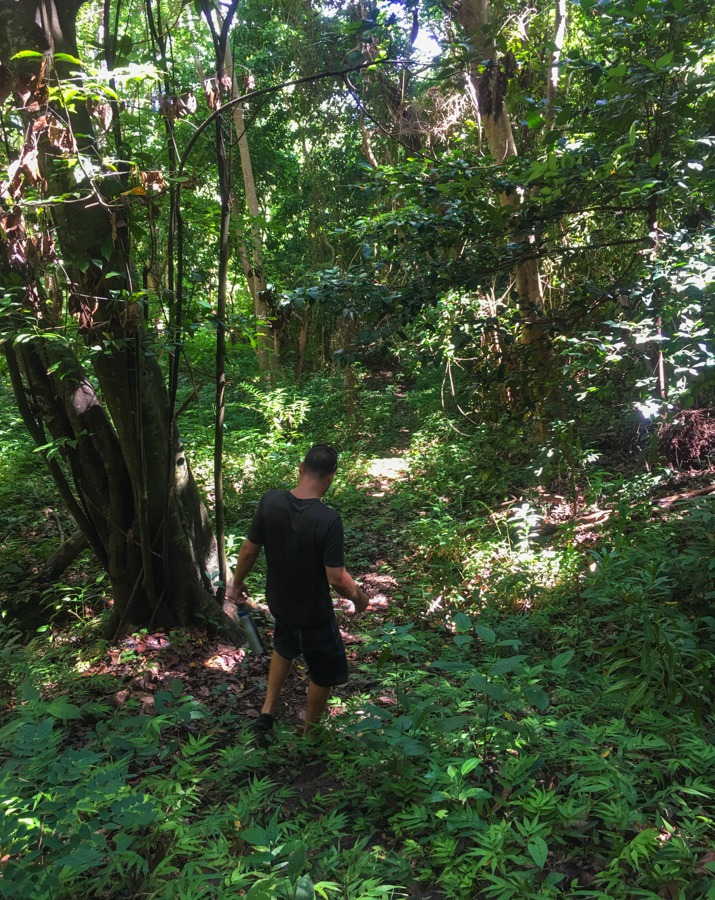 It's high season here, so don't expect discounted room rates or tours. For accommodation, check out Mount Cinnamon Grenada or click here to see a list of other rooms available on the island.
Grenada is one of our favourite places in the world, and January is without a doubt a great time to visit.
12. Costa Rica
Another country that has been relatively easy to enter since the start of 2020. Costa Rica is open to travellers and has a lot to offer.
Why is this one of the best places to visit in January?
Yoga Retreats
Detox
Great Weather
Wildlife Spotting
Costa Rica is one of the best places to chill out, detox, or be active after a crazy, over-indulgent holiday season. This Central American country is known for being a great place to practice yoga, do some meditation and go surfing.
The Pacific coast and central valley of Costa Rica are dry in January, while the Caribbean coast is still wet during this month. It's best to keep your travels to the west and central part of the country in January.
It's the high season, which means that prices won't be low, but you're basically guaranteed great weather. Book early to get better prices, and try to book your trip for after the first week of January.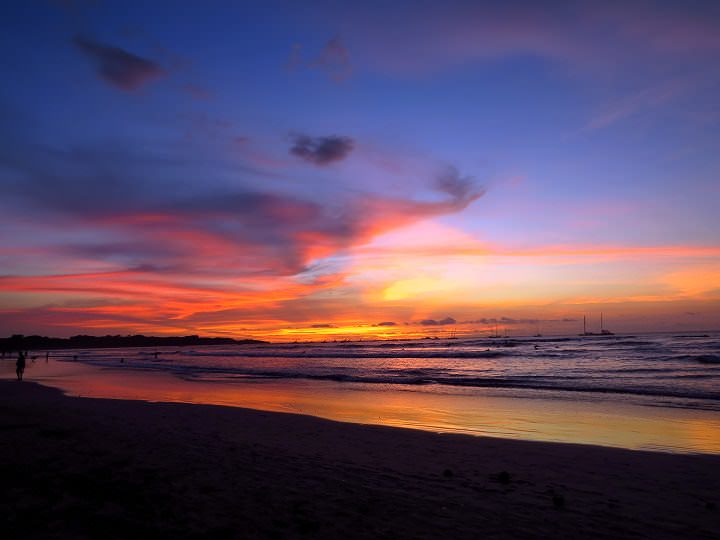 Click here for numerous retreats that combine juice detoxes and plant-based detoxes with yoga and meditation. Get your body feeling alive and healthy again.
For those of you who want to be more active in Costa Rica, try surfing along the north pacific between Guanacaste – Nicoya. Tamarindo and Playa Grande are great spots for all levels of surfers.
If it's wildlife you seek, January is whale watching season in Costa Rica, while sloths, toucans, turtles and dolphins can be spotted pretty much year-round.
There are numerous things to see and do in Costa Rica, and due to the amazing weather and wildlife sightings, January is one of the best times to visit.
13. The Best Places To Visit in January For Safari
Update January 2022: See the entrance requirements for Kenya here and for Uganda here.
Nick and I are safari lovers. It's true that once the safari bug gets you, you'll be hooked for life.
January is the perfect time to join a safari not only in Tanzania (as listed above), but in Kenya and Uganda as well. So if you fancy heading to Africa this winter, January could be the perfect time to do it.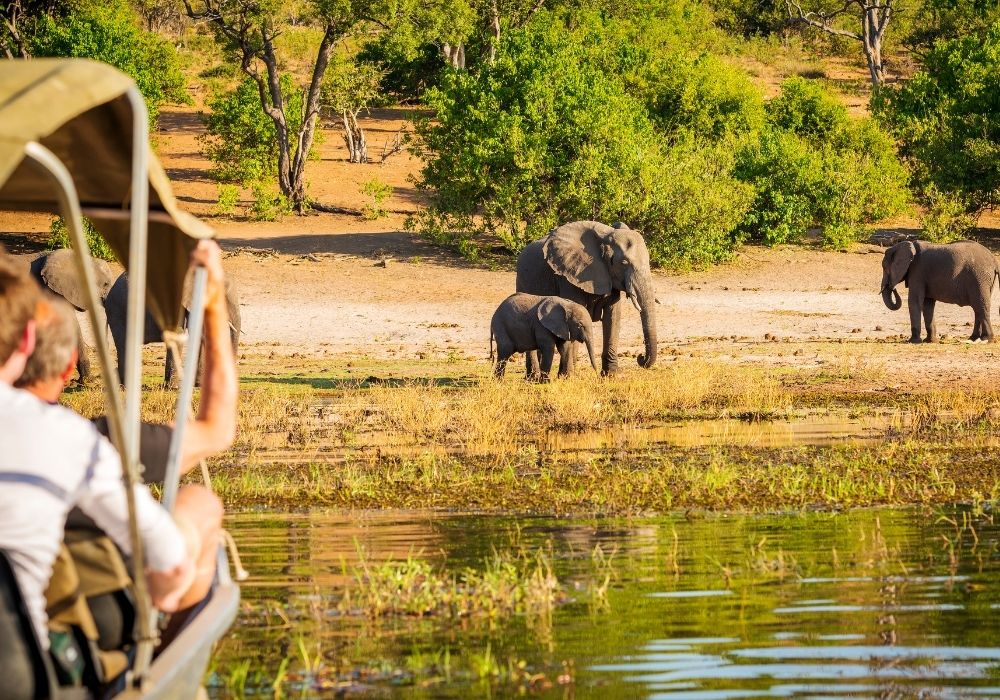 The animals in the parks are generally congregating around watering holes, there's plenty of action in the grasslands and you're pretty much guaranteed to spot the animals you're hoping to see.
14. Colombia (one of the most diverse places to travel in January)
After spending 6 weeks in Colombia, it's safe to say that it's one of our top destinations to visit. Plus, it's currently open to travellers.
Whether you're interested in trekking to ancient ruins set deep in the jungle, experiencing a Caribbean vibe, lazing on gorgeous beaches, exploring the Amazon region, learning about coffee production, or wandering around cities — there's something for everyone in Colombia.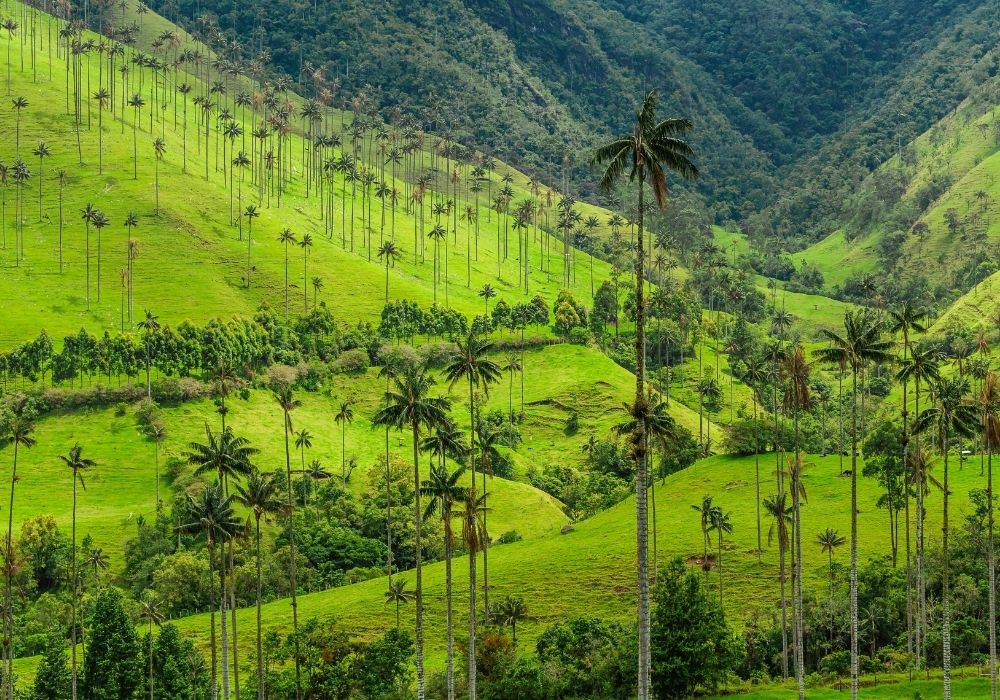 Not only does the country have a lot to offer travellers, but January is outside of the hurricane season (the north coast can get hit with storms). December to February are the driest months in the country.
On the budget end, expect to spend around $60 per day for a couple. Double rooms are from around $20/night. Have look at options available on Booking.com or on Airbnb.
Colombia is one of the best places to go in January due to the climate, costs, and the sheer amount of fun things to see and do. Plus, the people are incredibly friendly and welcoming (year-round!).
15. the Dominican Republic
Another incredible Caribbean island makes the list of the best places to go in January! The Dominican Republic is open and welcoming travellers.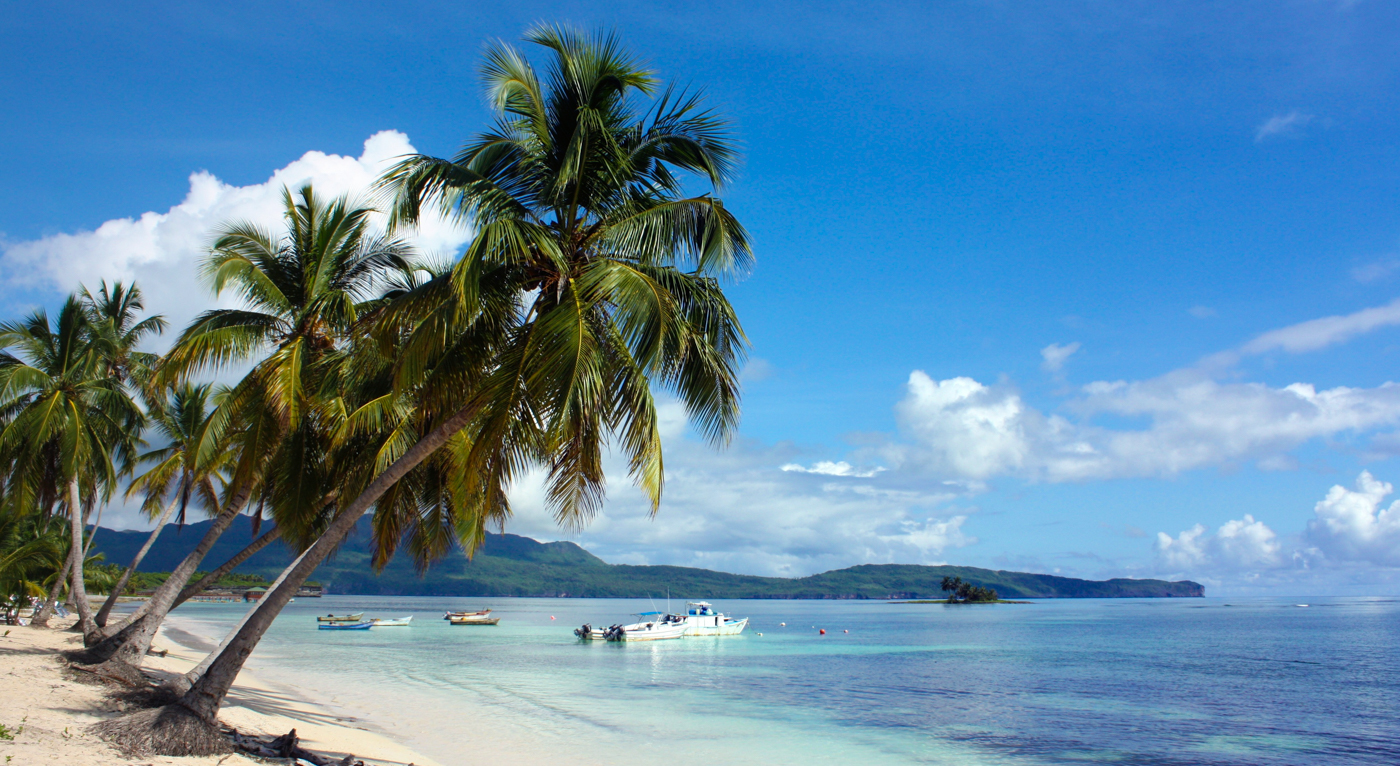 If it's sunshine, white sand beaches and turquoise waters you seek, the Dominican Republic could be the winter destination for you.
Nick and I always joke that I'm "1 country up on him" as I travelled to the Dominican Republic with a friend before we were together!
The island nation has two main popular resort holiday places — Punta Cana and Puerto Plata.
While the beaches of Punta Cana are gorgeous, the Dominican Republic has lots to offer for a more adventure-filled trip. Check out one of the many waterfalls, the jungle-clad National Park, or the central highlands for some relief from the heat.
January is one of the driest seasons to visit, and while it is considered the high season, you won't see huge discounts, but you'll get great weather and experiences.
Search for a place to stay on Booking.com, or on Airbnb.
Now You Know The Best Places to Visit in January
There are many other destinations that I could have listed as the best places to travel in January, but I feel that this list covered a variety of activities and special events.
Whether you're wanting to leave the cold weather behind, or are looking for a winter wonderland, there's somewhere amazing to visit in January.
Which January destinations would you add to this list? Tell me in the comments!
Like This Article? Pin it!