There are so many things to do in Naivasha, making it a perfect destination for every traveler.
The town is known for its wildlife spots, flower farms, luxury lodges, and tourist attractions. It's also popular with locals and ex-pats as the ultimate partying destination in Kenya.
Whether you plan to visit Naivasha as a pit stop on your way to Masai Mara or for a short holiday, you'll find unique experiences.
I lived in Naivasha and traveled around for three months. During this time, I discovered that the town is one of the best places to explore in Kenya.
Flanked by lakes, wildlife sanctuaries, campsites, and game parks, it offers spectacular sights and places to visit. It's also perfect for a weekend trip and a fun adventure.
Best Things To Do in Naivasha
Naivasha is a unique tourist destination with attractions for all types of travelers. It's also located close to Nairobi, making it an excellent place for a day trip.
If you're ready for an adventure, here's a list of the top things to do in Naivasha, Kenya.
1. Take a Walk Through History
Naivasha town has welcomed visitors since the end of the 19th century. Encouraged by the colonial administration, wealthy Europeans arrived to farm fertile lands around the lake.
Later, a new breed of visitors joined the settlers, and the Happy Valley set legend was born. The set notoriously indulged in orgies of hedonism such as gambling, drugs, alcohol, and erotic games.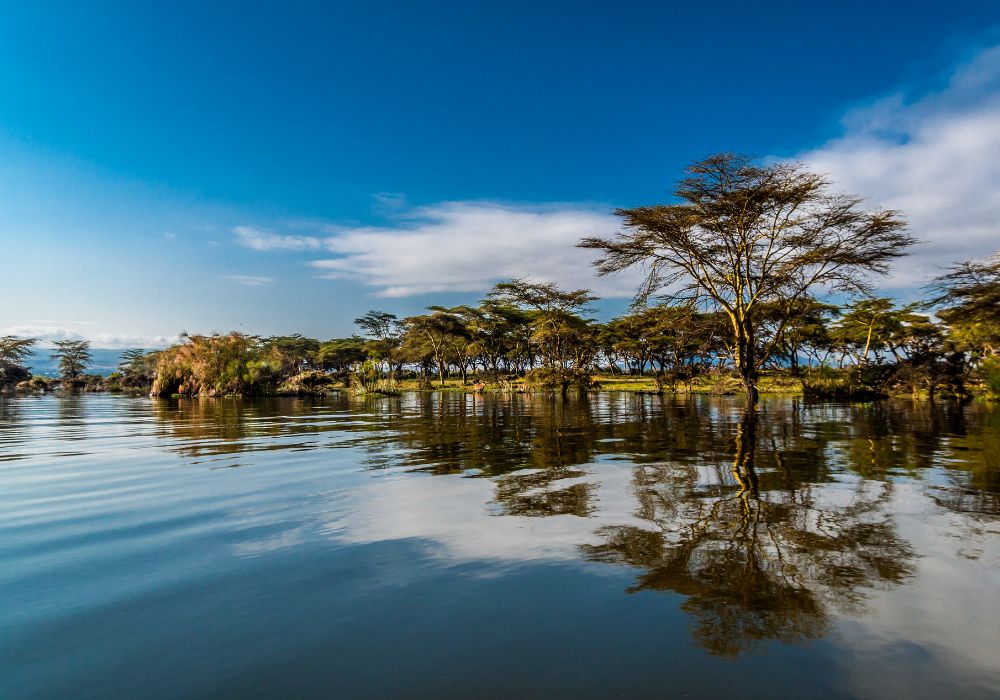 Then the era of Imperial Airways flying boats reached Kenya. These remarkable machines landed on Lake Naivasha on their way to Cape Town bringing in more tourists.
Visiting places like the La Belle Inn Hotel and Lake Naivasha Country Club can help you unfold these pieces of history. Also, don't forget to see the works of Joy Adamson of the "born free" fame at the Elsamere Conservation Center.
2. Bike in the Wild at Hell's Gate
When you think of Hell's Gate, the image that immediately comes to mind is breathtaking landscapes and cycling past wildlife. This national park is just that, and so much more.
During my three months living in Naivasha, I visited the park almost every weekend. Its uniqueness attracted me, and writing this article makes me want to head back there.
Although you can do a game drive, cycling in the park is highly recommended. It brings you closer to nature in ways you can't imagine.
Bike rides start from the main gate (Elsa Gate) and run for about 7 km to the Ol-Jorwa gorge. You'll spot the Fisher's Tower, rock cliffs, wildlife, and many bird species along the way.
If you'd like to spend more time in the park, there are several self-catering campsites to choose from. My favorites are Naiburta, and Endachata.
3. A Boat Trip on Lake Naivasha
Lake Naivasha is a freshwater lake in Kenya on the Great Rift Valley floor. It's a short distance from Naivasha town along the Moi South Lake road.
The lake is an overflow of tranquility and beauty, decorated with various wildlife, bird species, campsites, and dining spots to enjoy.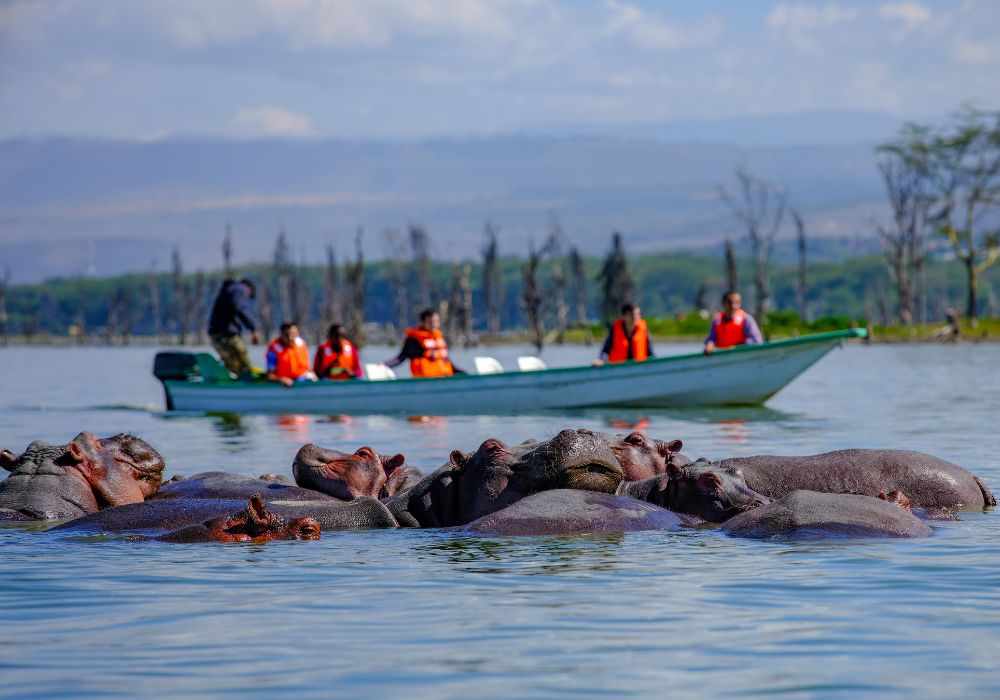 A boat trip on the lake will treat you to the sights of hippos and birds and will also take you to Cresent Island – a great wildlife sanctuary.
After the boat ride, take time to explore the shoreline. Here you'll have the chance to interact with locals and sample their delicious food.
4. Take a Boat Ride to Crescent Island
Crescent Island is a little paradise on Lake Naivasha's east side. Often referred to as "Naivasha's best-kept secret," the game sanctuary is nothing less.
The private island is perfect for bird watching, wildlife viewing, and nature walking. Boat trips on Lake Naivasha provide a close view of the island and sights of resident wild animals like hippos, zebras, and giraffes.
Please note that the sanctuary is only accessible by boat which costs around $30 for a round trip. Also, check out the sanctuary's website for the latest entry fees, operating hours, and accommodation options. You can also join this guided tour from Nairobi.
5. Hike to The Top of Mount Longonot
If you enjoy hiking as much as I do, spare a day and go hiking at Mount Longonot National Park. The trail is well marked and takes about 5 hours to complete.
The main attraction in the park is the hike up to the mountaintop and around the rim of the crater. It offers breathtaking views of Lake Naivasha, the Great Rift Valley, and nearby hills.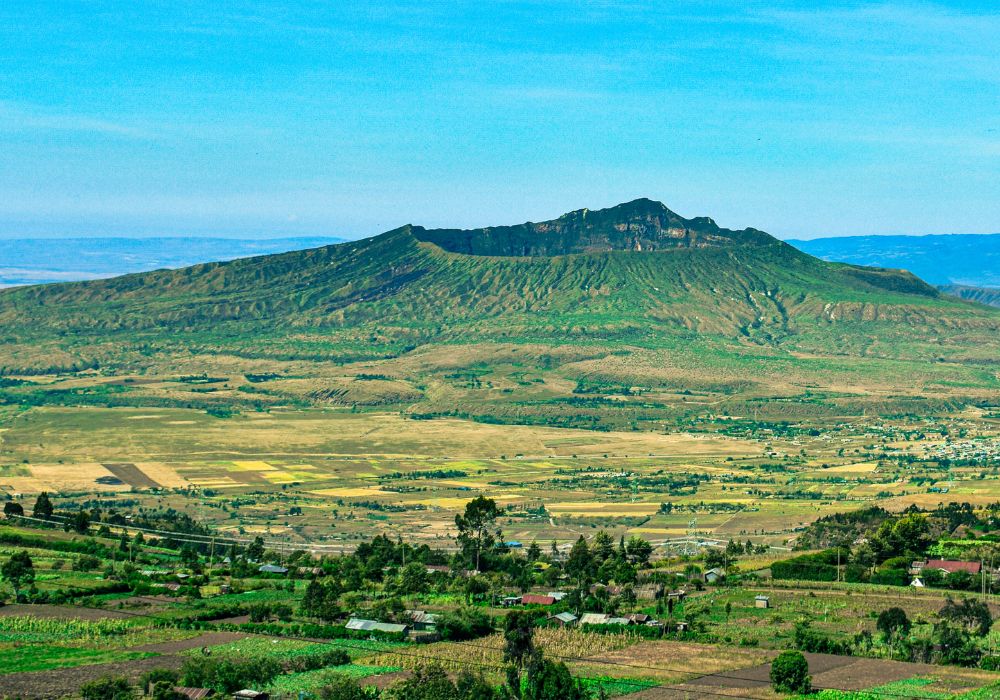 I've hiked Mount Longonot more than any other hiking trail in Kenya. I recommend starting the hike early, carrying around 3 liters of water, and taking short breaks along the way.
The Kenya Wildlife Service manages Mount Longonot National Park, and you can check the latest entrance fees on their website. You can also join this exciting day trip from Nairobi.
Don't miss our ultimate guide to visiting Kenya. This useful article provides detailed information on getting around the country, the costs of travel, safety and health, pros and cons, must-sees and dos, and much more.
6. Explore Naivasha Town's Nightlife
Naivasha is a symbol of fun and adventure. Thanks to the pace set by the Happy Valley set, the town is a center of all-night partying, drinking, and dancing.
During weekends, it's a playground for locals and residents. Revealers take road trips, especially from Nairobi, giving the town added life at night.
There's a common phrase in Kenya, "Twende Vasha." It translates to "Let's go to Naivasha"; a call to leave the capital behind and head to the party town. The best clubs in "Vasha" include Bubbles Lounge and Skylux Club.
☞ SEE ALSO: Exciting Things To Do in Nairobi
7. Visit the Elsamere Conservation Center
Located along the shores of Lake Naivasha, Elsamere is a lodge and conservation center. It's the former home of the legendary George and Joy Adamson, who spent most of their life advocating for wildlife conservation in Kenya.
The couple is famous for raising Elsa, an orphaned lion, and re-introducing her into the wild. Today, Elsamere is a pleasant lodge run by the Elsa Trust, offering accommodation in cottages with a homely atmosphere and good food.
It also has a study center that provides conservation programs for tourists, schools, and community groups.
If you're interested in wildlife conservation and learning about the works of Joy Adamson, a visit to this center is a must. You'll also learn about her projects in other game parks in Kenya like Meru, Kora, and Samburu.
8. Swim at the Olkaria Geothermal Spa
The Olkaria Geothermal Spa is situated within the Hell's Gate National Park. It's a nice place to take a warm dip after a long day in the wild. The spa offers therapeutic swimming in a pool that can accommodate up to 400 people with water temperatures between 30°C and 40°C.
Besides the relaxing effect water naturally provides, this particular pool also contains sulfur which is believed to have many healing effects. Visitors can also enjoy delicious meals at the cafeteria, and sundowners at the bar.
It's the perfect spot to spend at least half a day unwinding, (particularly if you've already covered some ground at Hell's Gate or taken a hike!).
☞ SEE ALSO: 10 Things to See and Places to Visit in Nanyuki
9. Visit the Crater Lake Game Sanctuary
Crater Lake is a small alkaline lake located at the bottom of an extinct volcano on the western side of Lake Naivasha. It lies within a private game sanctuary that attracts a variety of animals and birds.
Visitors can explore the game sanctuary on foot and spot wildlife such as zebras, giraffes, gazelles, and bird species like the impressive flamingos. A nature walk around the rim of the crater takes about 2 hours.
While it's possible to do it alone, it's recommended that travelers get a guide or join a tour from their campsite or lodge.
10. Go Wine Tasting at Morendat Farm
A trip to Kenya is not always about wildlife safaris, adventures, nightlife, and cultural experiences. There are several other things to do and see in the country. One such activity is wine tasting.
Yes, that's right, wine! Located in Morendat Farm, Leleshwa is the first of its kind in Kenya. When the owner moved to the country almost 30 years ago, nothing pointed to a winery.
However, James Farquharson saw an opportunity and began growing vines on Morendat Farm, which overlooks Mt. Longonot. Today, Leleshwa is an award-winning winery that's popular with its four brands – Merlot Shiraz, Leleshwa Rose, Sauvignon Blanc, and Chenin Blanc.
If you're looking for romantic places to visit in Naivasha, I recommend heading to Leleshwa Winery. You can share a wine-tasting experience, take a farm tour, or relax with a glass of well-chilled Leleshwa Rose.
☞ SEE ALSO: 15 Best Things To Do in Mombasa
11. Hike the Beautiful Ol Doinyo Eburru
Eburru Forest is one of my favorite hiking destinations in Kenya. Unlike popular trails like Mt. Longonot, it's less crowded and offers a genuine connection with nature.
This indigenous forest is nestled within the folds of Ol Doinyo Eburru mountain, whose highest point is 2,820 meters above sea level.
From the forest gate, the Eburru hiking trail leads you through dry lands and a thick forest to contrasting valleys and steep ridges. Along the way, you'll come across crystal clear streams and a waterfall.
The final ascent leads you to a ridge that offers incredible views of Lake Naivasha and the Great Rift Valley. If you plan on exploring hidden gems in Naivasha, don't miss this fantastic forest hike.
12. Camp and Dine at Camp Carnelly's
Camp Carnelley's is my favorite place to camp in Naivasha. It's conveniently located close to the lake and other places to visit, like Hell's Gate National Park.
Besides camping grounds, they have a nice restaurant which serves excellent meals and drinks. They also offer activities like boat riding, fishing, and bird watching.
If you're looking for a tranquil place to relax on a budget, stay at Carnelley's. You can also make it your base for exploring other Naivasha tourist sites.
13. Eat Fish at Karagita Beach
Karagita Beach is the most popular launching point for boat trips on Lake Naivasha. This public "beach" attracts many travelers (mostly locals), especially during weekends.
The beach is free to visit and offers a spectacular view of the lake and a chance to engage with locals. If you're feeling peckish, and fancy trying the best-fried fish in Naivasha, this is the place to find it.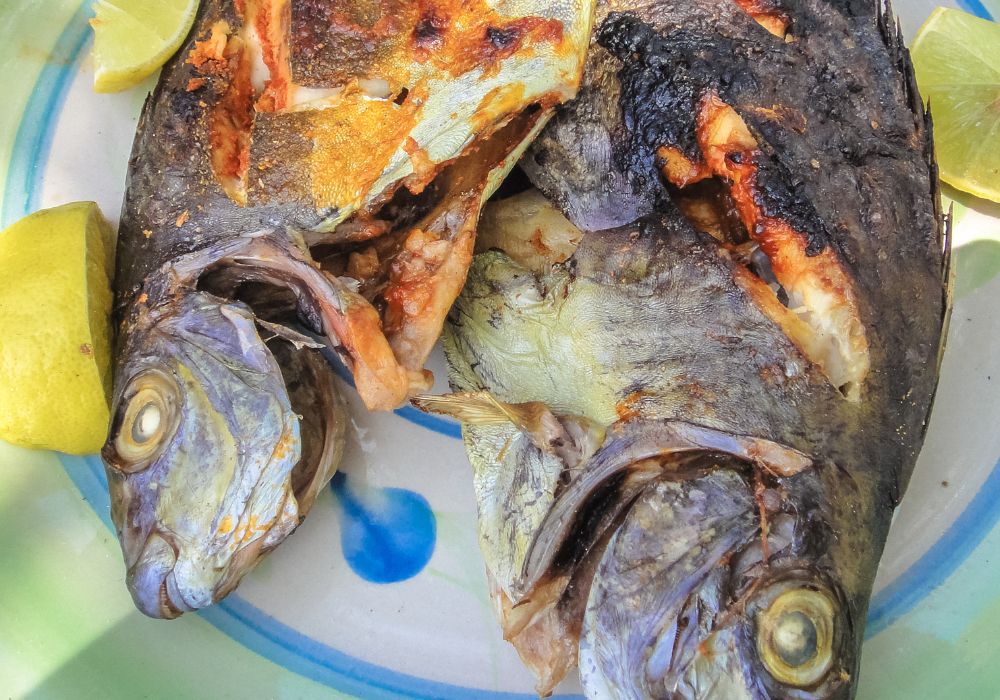 However, don't be fooled by the word "beach". Karagita is not all white sands and sunbeds. It's a small center along the marshy shores of Lake Naivasha.
14. Take Horseback Safaris at The Sanctuary Farm
The Sanctuary Farm is a pleasant surprise. Unlike in Hell's Gate, where you only spot animals from a distance, you can get up close and personal with the wildlife here. I didn't expect much when I visited, but it was a worthy trip and I'd definitely return.
You can choose to explore the sanctuary on foot or on horseback. Either way, you'll have beautiful encounters with zebras, giraffes, gazelles, and wildebeests.
The charming farmhouse inside the sanctuary is also an excellent base for your trip to Naivasha. It's perfect for a weekend getaway for families or small groups.
15. Explore Lake Oloiden
Lake Oloiden is a flamingo paradise that offers some of the best camping experiences in Naivasha. Several flower farms also surround it.
If you fancy floriculture, take a tour of one of the farms to get a unique Kenyan experience. Trips to these farms are free and can be arranged from your accommodation facility.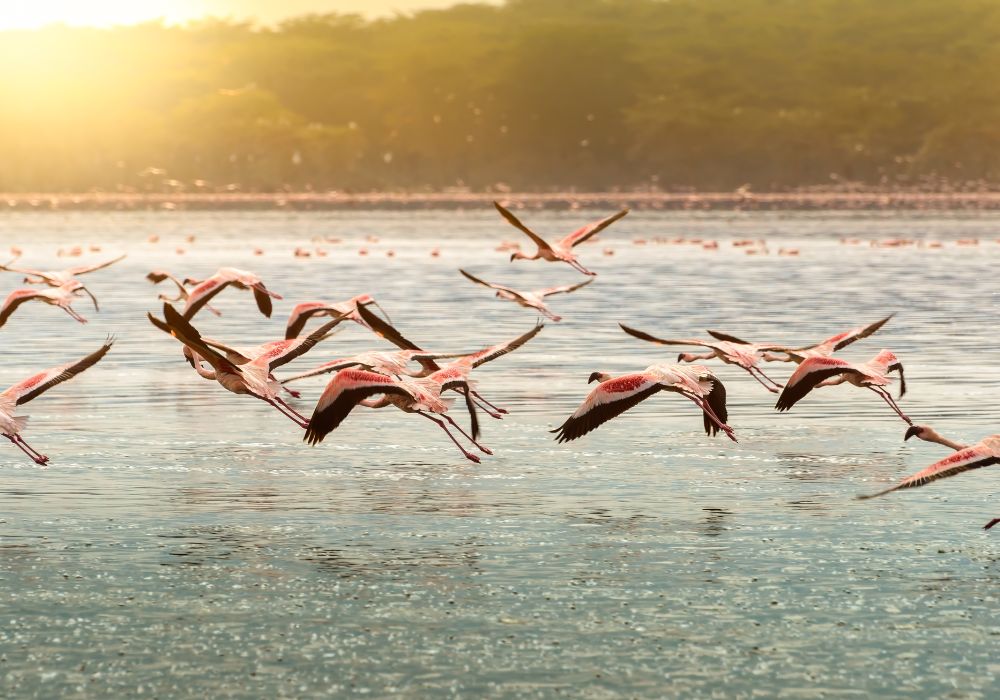 Visitors to Lake Oloiden have many options for places to stay. Besides the Oloiden Camp (my favorite), there's also the Kongoni Lodge and the popular Hippo Point.
Quick Travel Itineraries For Naivasha
Take the stress out of planning your trip and follow these three itineraries for Naivasha. They are perfect for anyone trying to maximize every second they have in the town.
1 Day in Naivasha Itinerary
Drive to Elsa Gate and explore Hell's Gate National Park on a bike. You can also go rock climbing or hiking in Ol-Jorwa gorge. Before returning to the gate, visit a Maasai village and buy some gifts to take home.
From the park, drive to Karagita Beach for lunch and then take a boat ride on Lake Naivasha to see hippos and birds in their natural habitats. Make sure you go all the way to Cresent Island.
If you still have time, pass by the Elsamere Conservation Center and learn about Joy Adamson's conservation efforts. Enjoy a cup of tea there before ending your day trip.
2-3 Days in Naivasha Itinerary
Explore Hell's Gate and swim at the Olkaria Geothermal Spa on the first day.
Spend the second-day boat riding on the lake and wildlife viewing at Cresent Island. You can also visit Elsamere Conservation Center and Lake Naivasha Country Club for a taste of the local history.
On the third day, explore the smaller lakes in the town – Crater Lake and Lake Oloiden. Finish your day with a nightlife experience at Bubbles Lounge in town or dinner at La Belle Inn.
1 Week in Naivasha Itinerary
Start your trip bike riding in the wild and swimming in a hot spa by visiting Hell's Gate National Park and the Olkaria Geothermal Spa.
Spend two days in Naivasha exploring the lakes and game parks and sanctuaries along Moi South Lake road. Visit Crater Lake, Sanctuary Farm, Lake Oloiden, Cresent Island, and possibly a flower farm. Don't forget to try some fresh fish at Karagita or Kamere Beach.
Spare an entire day to learn the town's history. You can visit the Elsamere Conservation Center, Lake Naivasha Country Club, and the La Belle Inn.
If you're craving a hike, spend a day trekking at Mount Longonot or the scenic Ol Doinyo Eburru. Before you leave Naivasha, be sure to visit Leleshwa Winery and taste local wines or wander in the vineyards.
Camp Carnelleys and Chui Lodge are great places to base your trips in Naivasha. You also have several options for places to eat like Fisherman's Camp Restaurant and Ranch House Bistro.
Where to Stay in Naivasha
Most accommodation facilities in Naivasha are located along the Moi South Lake road in Karagita and Kongoni. There are also several options in Naivasha town and along the Moi North Lake road.
Based on my experience with Naivasha, I would recommend staying along the Moi South Lake road. Here, you'll find a variety of options in terms of comfort, prices, and convenience. The numerous lodges, resorts, and campsites are located close to attraction sites, making it easier for you to explore.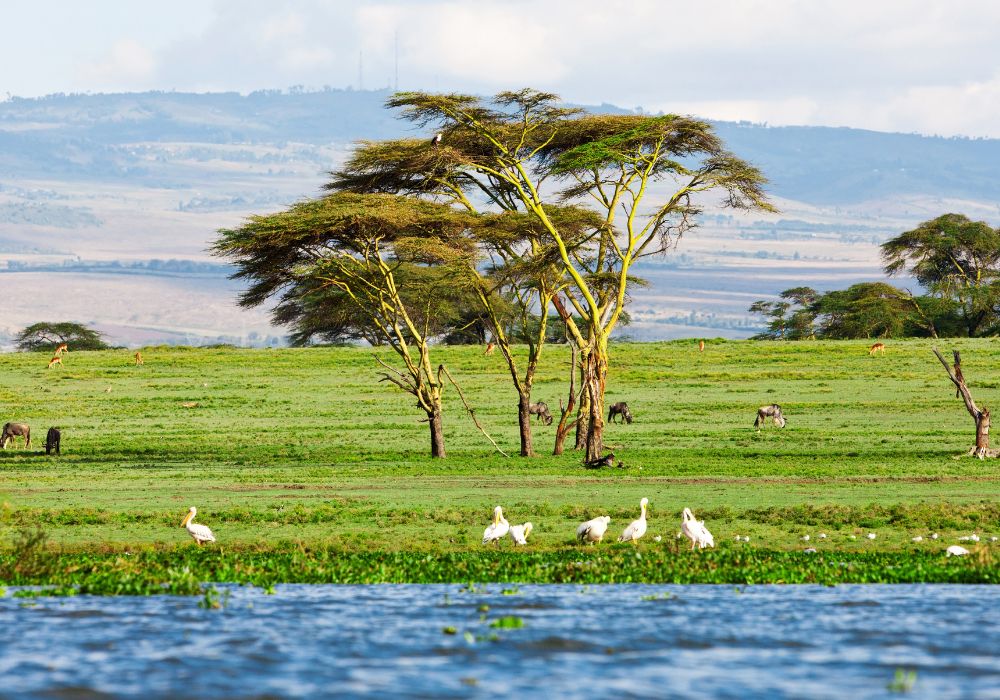 Whether you prefer budget campsites or luxury lodges, here are the best places to stay in Naivasha.
Best Apartments in Naivasha
Honeymoon Hut: If you're looking for a beautiful and affordable but rustic accommodation just outside of Naivasha, try The Honeymoon Hut. The house is a massive property, has stunning views and includes a fully equipped kitchenette with a fridge and a kettle, and 1 bathroom with a shower and a hot tub!
Guesthouse Jane: This is my favorite apartment in Naivasha. At $17 per night, it's an affordable haven for budget travelers. You can also sleep in a bell tent on the same property (Guest House Jane).
Shalom Apartments: This beautiful apartment is best for couples or solo travellers seeking a cheap apartment in the center of Naivasha town. You will get free bikes, free parking and shared access to a patio and common area.
Best Hotels & Lodges in Naivasha
Lake Naivasha Country Club: The club features 33 elegant rooms and cottages, a pool, and a spa. It's also a piece of history. In the 1930s, the hotel (then Sparks Hotel) was the landing point for flying boats en route to Cape Town from London.
Great Rift Valley Lodge: Located on the north side of Lake Naivasha, The Great Rift Valley Lodge & Golf Resort features a golf course, swimming pool, and classic guest rooms. It also offers excellent panoramic views of the Great Rift Valley.
Chui Lodge: The enchanting Chui Lodge is one of the best lodges in Naivasha. It's situated inside the Oserengoni Wildlife Sanctuary and offers guests a cozy atmosphere. It features beautiful cottages, a fireplace, a private veranda, and an ensuite bathroom.
Best Campsites in Naivasha
Camp Carnelleys: Synonymous with camping in Naivasha, Carnelley's is a true camper's paradise. The idyllic camp is conveniently located on the shores of Lake Naivasha and offers visitors a base to explore the lake region. From here, you can go boating, birdwatching, and hippo spotting.
Oloiden Camp: With so many things to do in Naivasha, many people overlook the beautiful Lake Oloiden. This majestic lake is a peaceful escape from the crowds and is best explored from the serene Oloiden Camp.
Endachata: Campsites along the lake are fantastic, but if you're looking for a great camp in the wild, try Endachata. It's located inside Hell's Gate National Park.
Best Restaurants in Naivasha
Don't miss these great places to eat in Naivasha.
Fisherman's Camp Restaurant
Fisherman's Camp is one place that never disappoints. The restaurant has an incredible ambiance, and its food is delicious. The must-try dishes here are fish, Ugali, and Kachumbari.
Their excellent location allows you to enjoy food and drinks while viewing the lake. It's one of the most chilled-out restaurants in Naivasha, and the campsite is fantastic too.
La Belle Inn Restaurant
La Belle Inn is a decent old hotel located in Naivasha town. Besides the hotel rooms, it hosts a restaurant with a selection of delicious dishes to suit all tastes.
Stop by the restaurant if you're craving fish, chips, pasta, steak, or local dishes. Their prices are also reasonable, averaging at around $10 a meal.
While it's not as vibrant as in the late 1920s, La Belle Inn is still a friendly stopover restaurant with good food.
Ranch House Bistro
I visited this restaurant during my stay in Naivasha and loved its vibe. It's intimate and offers one of the best views of Lake Oloiden.
Their freshly prepared meals are delicious and affordable. If you're looking for a place to eat clay oven pizzas or enjoy a cold drink with great views of wildlife, visit Ranch House Bistro.
Things To Do in Naivasha: FAQs
Here are some answers to commonly asked questions about visiting Naivasha.
What is Naivasha known for?
Besides being a popular weekend road trip destination, Naivasha is famous for Hell's Gate National Park and Lake Naivasha. The latter is home to large populations of hippos, amongst other wildlife, and various bird species.
When is the best time to visit Naivasha?
You can visit Naivasha town and its attraction sites all year round. However, I recommend going on weekdays, if possible, to avoid weekend crowds.
Is Naivasha worth visiting?
Naivasha is worth visiting for all types of travelers. Whether you're looking for hiking trails, wildlife sights, or great food, Naivasha has it all.
How long is Naivasha from Nairobi?
Naivasha town is easily accessible from Nairobi City. The 94 km road trip takes around 2 hours via road A104 or C88.
How much does it cost to visit Lake Naivasha?
There isn't an entrance fee for Lake Naivasha. The lake is easily accessed from Karagita public beach and other points. A 30-minute boat trip on the lake for a group of up to 6 people costs around $20.
Is there zip lining in Naivasha?
There aren't any zip-lining spots in Naivasha. However, travelers can visit the nearby Kereita Forest (The Forest) for a thrilling experience.
What are the best places to visit in Naivasha?
The best places to visit in Naivasha include Hell's Gate, Crescent Island, Crater Lake, and Elsamere Conservation Center.
Now You Know What To Do in Naivasha
So, there you have it. I hope you've enjoyed this article on the best things to do in Naivasha and that it's given you some good inspiration for what to see during your trip to Kenya.
Here is a list of other excellent cities and towns you can explore in Kenya:
Like This Article? Pin it!