Every year there are new travel gadgets and gear upgrades coming on the market. A quick "travel" search on Amazon will almost always lead to 10 or 15 purchases. But not all of these travel items are worth packing and while some of them may seem cool, you'll never actually use them.
After travelling for over 10 years with nothing more than a 40-liter backpack, we've learned to really minimize our travel gear and only pack the best (and necessary) travel items.
But that's not to say we don't have a few luxury items in our bags. There are some things in our packs that you've most likely never heard of, and others that are more common.
In this article, I'm going to list 20 essential travel items we have in our bags. These are items that we couldn't travel without and we don't think you should either!
Note: The most important thing you travel with is your backpack itself. Don't miss our buyer's guide for the best travel backpacks of the year and make sure your pack does everything you want it to.
Disclaimer: GoatsOnTheRoad.com is a participant in the Amazon Services LLC Associates Program, as an Amazon Associate we earn from qualifying purchases. Please see our Privacy Page for more information.
1. Handpresso (for coffee fanatics!)
We absolutely love the Handpresso, a compact, hand pump espresso machine. As coffee lovers who aren't crazy about brewed coffee (we only like espresso), this is one travel item that we wouldn't leave home without.
Simply pump it 30 times, add hot water and a pod of your favourite coffee and voilà, you've got the perfect cup of espresso. For budget travellers who find themselves ordering lattes at coffee shops every day, the Handpresso can be an enormous money saver.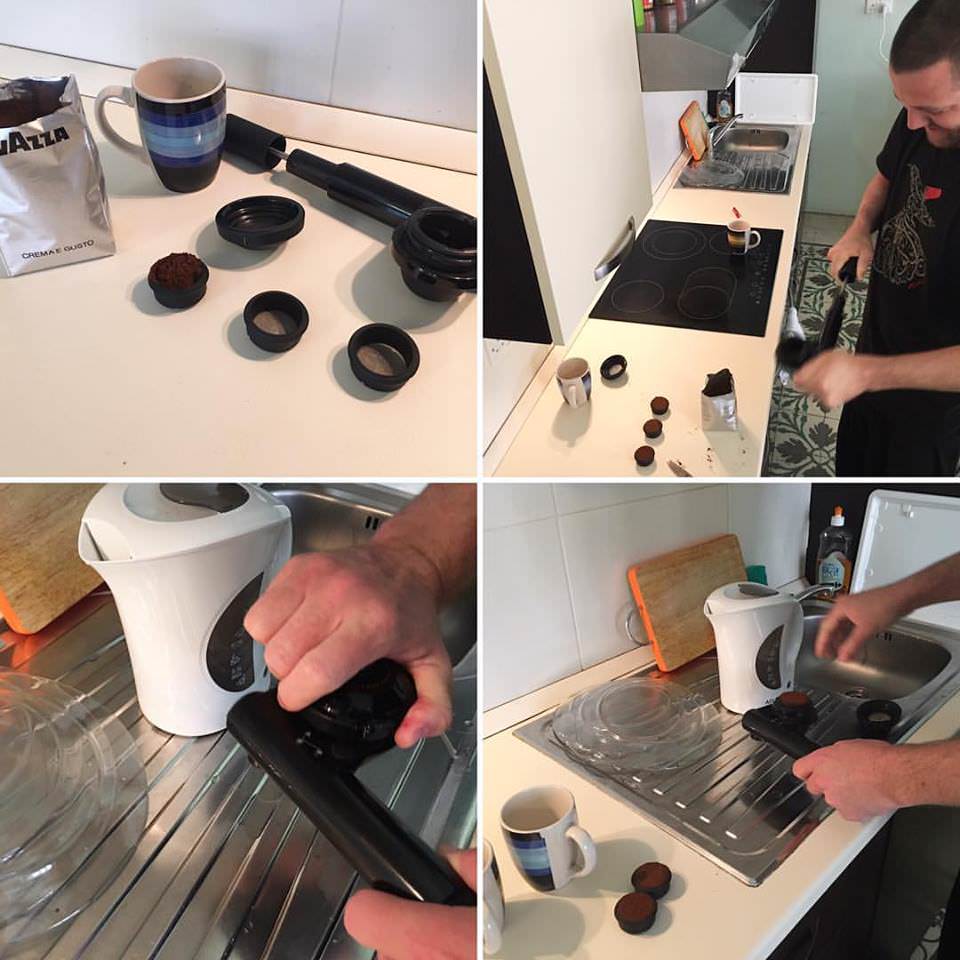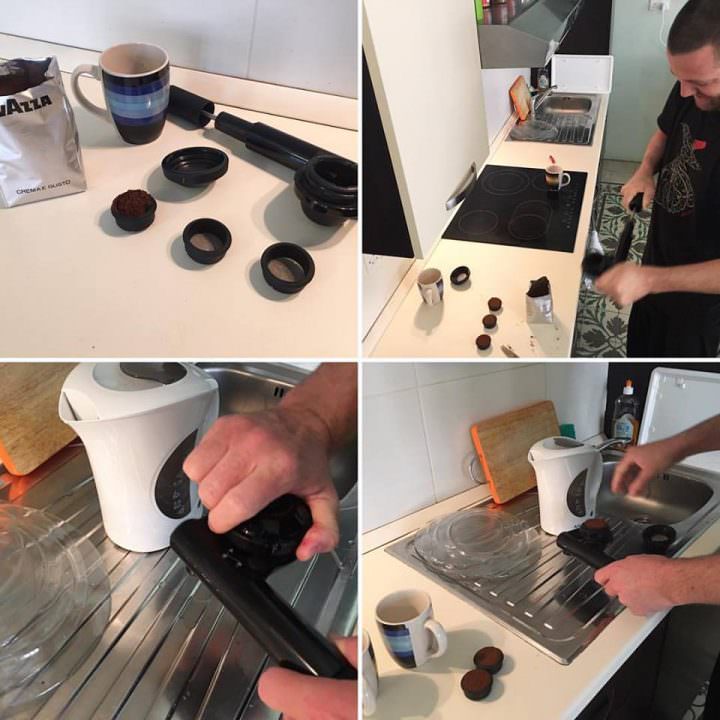 Just think about it.
One large latte at Starbucks is around $3.65. We purchase a bag of ground espresso coffee at the grocery store for just $4.50 (or less) and that bag makes around 40 cups of coffee. Add a bit of milk and we calculate that we're not paying more than 15 cents per latte.
Aside from the money savings, we just love this little pump.
We purchase delicious ground beans from all over the world. Colombian dark roast in Colombia, rich Java from Indonesia and tasty espresso from Italy. We wake up every morning and instead of walking to a coffee shop or conglomerate, we make lattes right in our accommodation and drink them on our deck.
If you love espresso, then you should travel with a Handpresso pump. The only real downside to them is that they're quite heavy at around 800 grams. Even though we only travel with 40 liters, we still find space for this essential travel item.
💡 Bonus Hack: Pick up a boil coil on Amazon as well. This handy little gadget can boil water in minutes and is super compact. If you don't have a kettle, simply plug it in and add it to a cup of water and you can have boiling hot coffee in no time. The boil coil is also great for tea, cooking a cup of noodles or even for making hard-boiled eggs.
UPDATE: A lot of people are now using the Aeropress coffee machine for travelling. While we are still happy using the Handpresso, you may want to compare this to the Aeropress and see which is best for you. It's definitely lighter, but does it make better coffee? Having used both now, I still think that Handpresso has it beat but it's up to you.
2. Zipper Cubes
We still swear by these things. They keep your bag organized and ensure that everything is compressed down so that you can pack more in your bag than you would by just rolling clothes and stuffing them inside.
We purchased Eagle Creek Zipper Cubes and they're incredibly durable. We've had them since 2010 and we've packed them so tight that we've had to kneel on them and pull on the zippers just to do them up. To this day, the zippers have held up and they're still working like new.
There are a lot of these brands on the market, but the only ones we've ever used are Eagle Creek and we know that they're incredibly durable. This is one of the best travel items to have, no matter your style — backpack, or suitcase, these cubes keep everything organized.
3. A Drone
When we first bought our DJI Phantom 3 back in 2014, drones were mostly reserved for professional videographers, vloggers and bloggers who wanted aerial photography. These days, drones have become smaller, more durable and easier to fly.
We've upgraded to the DJI Spark, which is so tiny that it can pretty much fit into any backpack or luggage. It comes with a hard foam case to keep it protected and it takes great videos and photos. If you like to get unique photos while you're travelling, then this thing is perfect.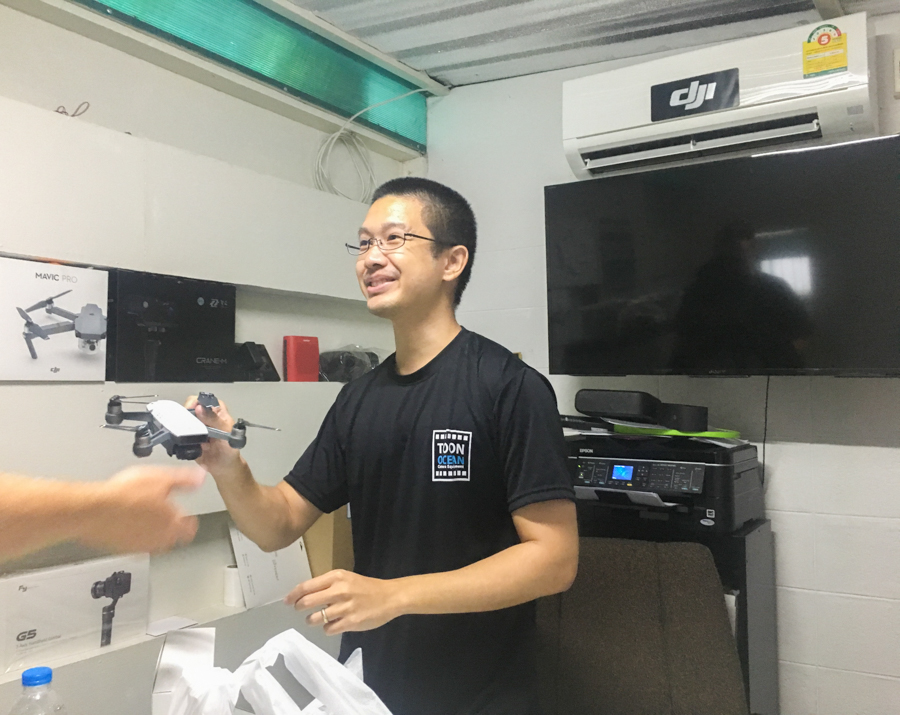 It sets up in minutes, can be flown using just a smartphone and has a bunch of cool features like follow me, hand gestures and point of interest. The drone can be flown by a 12-year-old and DJI has made it very simple to get excellent cinematic shots.
If you're a blogger, I definitely recommend picking one of these up. At just $399 you really can't go wrong. But even if you're not a blogger, these small drones are perfect for getting cool video clips and beautiful photos from the sky while you're travelling.
DJI recently released the Mavic Mini drone which is a definite replacement for the Spark. With a 2.7K camera, enhanced Wifi and a 3-axis gimbal all for the same price as the Spark — I'll definitely be upgrading to the Mavic Mini as soon as possible!
4. Portable Charger (Power Bank)
Believe it or not, we didn't travel with a power bank until mid-2017. I really don't know how we did it. iPhones and other devices barely last a day, so we were always walking around with electronics that were completely dead and useless.
Today we travel with 3 different portable chargers, in 3 different sizes for different situations.
There's no need to take out the heavy power bank if you'll only be gone for the day, and the smallest one we have only charges the iPhone to 50%, so we only use that one if we're running out the door and we realize our phones are dead.
This portable charger by Rav Power has 3 outputs, is compatible with the new iPhones, and charges most smartphones for 6 times with one charge! We personally use this TP-Link power bank, but the Rav Power is higher rated, more affordable and offers more charges.
Of course, these portable chargers aren't just for smartphones. You can charge tablets, cameras, and anything that uses a USB to charge.
Finally, we pack the Travel Card. This thing is about the size of two credit cards stacked on top of each other, but it doesn't hold much charge. If we're lucky, it'll give the iPhones a 50% charge, but we can only usually rely on it for around 35%. Still, it's great if we just need a quick boost in battery and don't want to carry around anything heavy.
Note: Travelling with carry-on luggage makes flying a lot less stressful. To figure out whether or not your luggage will meet the restrictions of the airline you're flying with, check out this carry-on size chart which shows the allowance of 170+ airlines. 
5. Noise Cancelling Earbuds
I wasn't sure what all the fuss was about surrounding "noise cancellation" until I tried on a pair of Bose QuietComfort 20 Noise Cancelling Earbuds. These things are super comfortable and they actually cancel out most noise from around the room or airplane.
The best part is that you don't have to actually listen to music in order to cancel out the noise. You can simply put in the earbuds and turn on the noise cancellation feature and the earbuds will scan the audio climate in the room and counteract any noise by sending the opposite signal into your eardrum.
They work like a charm and really need to be heard to be believed. Oh, and they're Bose, so you know they sound amazing when they're playing music.
Another option if you're looking for a Bluetooth option (and if you're an Apple fan), are the Apple Airpods Pro. We have a pair each, and these noise-canceling Bluetooth earbuds are great for working out, listening to Podcasts and chatting on the phone — minus the annoying cord that gets in the way.
6. Laser Lite Ear Plugs
Continuing on the theme of blocking out unwanted sound, I wouldn't travel without a good set of earplugs. When I have the opportunity to order my favourites from Amazon, I always choose Laser Lite Foam Ear Plugs.
They're soft, comfortable and block out the most sound possible without hurting your ears. You can pick up a pack of 200 of them for just over $20 and they're worth every penny. To get the most out of them, you'll have to pinch them down and insert them into your ear, and then let them expand deep within the canal.
Earplugs are an essential travel item for anyone — dogs barking, music blaring, fireworks going off, loud traffic, people partying…it all happens when you're trying to sleep!
7. Good Compact Camera
Every traveller needs to carry a good pocket camera, although these days, it's pretty amazing what iPhones can do!
If you want to take some better photos and great videos while you're travelling, without packing the size and weight of a full DSLR or mirrorless, then I recommend the Canon G7x Mark II.
This camera has some incredible features, takes great photos (when not in Auto mode), and produces some of the best videos of any camera in its class. Canon has now updated this camera to the G7X III but be careful. A lot of users are complaining about bad focusing and overheating.
If you're not a Canon fan, then you may want to go with the Lumix LX10. This one outdoes the G7x II with 4K video and rack focusing photography, meaning you can take the photo now, and decide where to focus later. A great feature that's definitely worth the money. Also, the LX-10 has a Leica lens which promises clearer, more crisp photos.
Having used the G7x Mark II for over a year, I can say it's an excellent camera and I highly recommend it — especially for videos.
Another option and a camera that we recently upgraded to is the Sony RX100 VII, which has excellent retina focus, an external mic port, and takes great photos.
💡 Bonus Hack: Both the G7x II and the LX10 lack an external mic port. If you plan to do any video with these cameras, the built-in mics sound terrible when there's even the slightest bit of wind. The solution is to pick up a small mic muff, cut out a piece and glue it over the built-in mic at the top of the camera. The sound becomes less tinny and the mic works amazingly well in windy conditions.
8. Lems Shoes
I can't speak highly enough about these amazing travel shoes. Nick's Lems Shoes have lasted him for over four years and he wears them quite a bit.
They're extremely comfortable, can be used in place of dress shoes and running shoes in most cases and the best part is that they roll up into a ball for easy packing.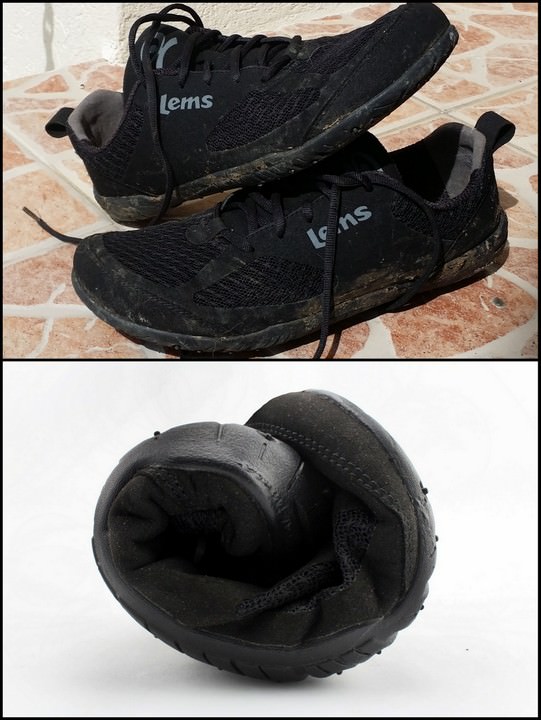 Without a doubt these are the best shoes Nick has ever owned and if they ever wear out, he'll buy another pair right away. For men and women, these are simply the best travel shoes on the market.
9. Ziploc Bags
Not only do these plastic baggies take up virtually no room in your suitcase and weigh nothing, but they have a variety of uses, making them one of the best travel items.
If you're listening to music at the beach, these bags are a great way to keep sand out of your speakers or phone. If you're hiking through the rain, putting your electronics in Ziplocs is a great way to protect them.
Use a Ziploc to keep your electronics safe when you're near water, to keep cords from tangling together in your luggage, to keep small gels or lotions from spilling all over your bag, and, of course, to pack snacks.
We wouldn't travel without them.
10. Bluetooth Speakers
Everyone these days travels with Bluetooth speakers. When you're getting ready to go out for the night or just chilling on your beach hut patio looking out at sunset, having a bit of music playing in the background can really set the mood.
Not just any Bluetooth speakers will do either. You'll want to have a nice mix of durability and excellent sound. We currently have the JBL Flip 5 Speakers, which are fully waterproof. If you're looking for affordable Bluetooth speakers in 2020 these are my top choice.
The JBL speakers are fairly lightweight, durable and affordable.
We've brought them to the beach numerous times and didn't worry about them getting wet or sandy. Plus, we use them when listening to music, and when watching shows on TV.
If I was going for pure sound quality and didn't care about weight and size, I would go with the Soundlink Mini II Limited Edition.
They're still small enough that you can travel with them, but at a pound and a half they're quite heavy, plus they cost around $200. If you don't mind the extra half pound in weight and don't care about waterproofing, they're probably your best bet for sound quality.
11. Portable Doorstop (or Doorstop Alarm)
Safety is probably one of your biggest concerns when traveling.
Something that takes up as little room as a doorstop can provide you that added layer of security — especially if you're staying in a hostel or other location that doesn't conform to typical security practices.
While this standard doorstop prevents entry into a room, a doorstop alarm like this one emits sounds of 120 decibels – quickly drawing you from your slumber!

12. Locks
While we're on the subject of security, don't forget to take a lock (or two). These little devices will come in handy when it comes to hostel lockers, gym lockers, and even your check-in baggage.
Be sure your locks are TSA approved so they don't have to be cut if your luggage needs to be opened during the screening process. (TSA-approved locks can be opened by security officers using a master key.)
Pro Tip: A key lock gives you one more thing to lose (or forget!). Use a code lock, instead.
13. Plug Adapter (and maybe a converter)
Before you leave, save yourself a world of frustration by checking to see whether you'll need a plug adapter (if you're traveling to a country where the electrical sockets are shaped differently) or a voltage converter (if your destination uses different voltages and electrical frequencies).
Chargers for devices like smartphones and laptops are typically compatible with both North American and European frequencies — but don't take this for granted. Be sure to check the fine print on every adapter before plugging it in, or you run the risk of damaging your device.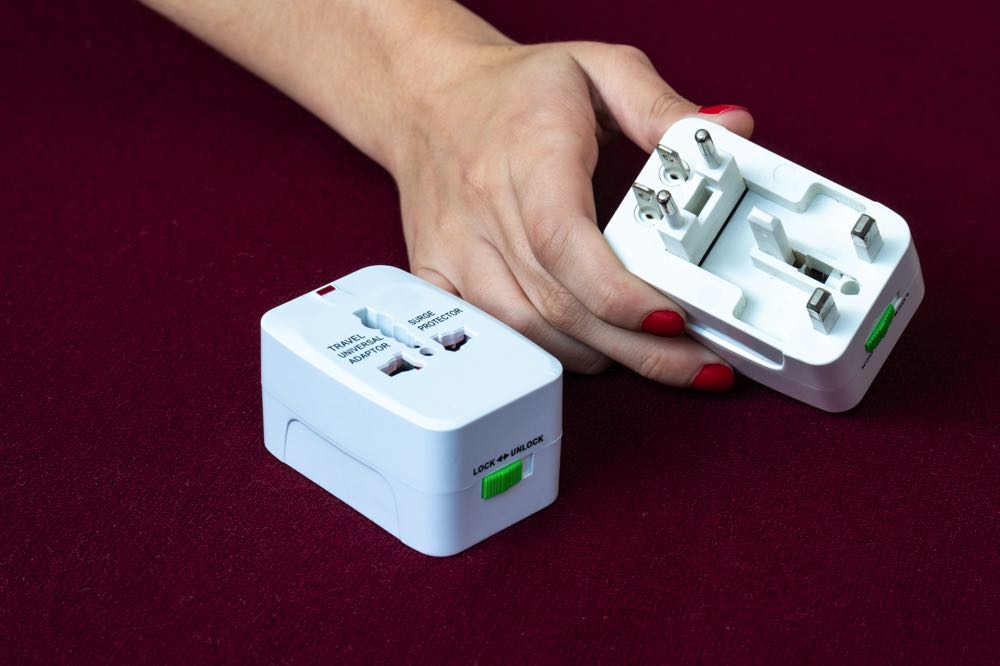 Pro Tip: A universal adapter like this one enables you to charge your electronics in hundreds of countries around the world — and offers dual USB ports.
14. Wet Wipes
Wet wipes are great for sanitizing a questionable room, wiping down your area on an airplane, cleaning up when you don't have access to soap and water, and even spot-cleaning your clothes. Plus, they have no trouble getting through airport security!
These sanitizing wipes are also very handy when you're out hiking or trekking on a hot day, or if you're in the dusty desert and you want a quick "bath".
These have been an essential travel item in our packs for many years now — once you travel with them, you'll wonder how you ever did without.
15. Diva Cup
This one is just for the ladies!
When travelling around the world, having your period can be more difficult than it is at home. If you can believe it, tampons are hard to come by in many countries, often there are no garbage cans in the bathrooms, and in many places, you can't flush anything down the toilet.
This is where the Diva Cup comes in. This silicone menstrual cup can be worn for 8+ hours (great for long travel days), and it won't take up a ton of space in your pack, as bulky tampons do. It's easy to use and easy to clean.
But the best part? It'll save you money and is great for the environment. I highly recommend it.
☞ SEE ALSO: Pills, Paps and Periods – How To Handle Female Health While On The Road  
16. Reuseable Bottle and Steri-Pen
While we're on the topic of being responsible travellers, unless you're drinking glacier water, or are travelling in a developed country, most likely you won't be able to drink the tap water in the destination you're visiting.
Purchasing bottled water is a must, but what happens to all of the empty bottles afterward? Just think of the amount of garbage you are producing while travelling abroad, especially for an extended period of time.
Instead, bring a reusable bottle and a Steri-Pen.
When we're living somewhere for a month or so, we always purchase one of those 18L bottles of water and just fill up our glasses/bottles as needed. If we're just travelling, we try to always bring a reusable bottle and fill it up wherever drinking water is available.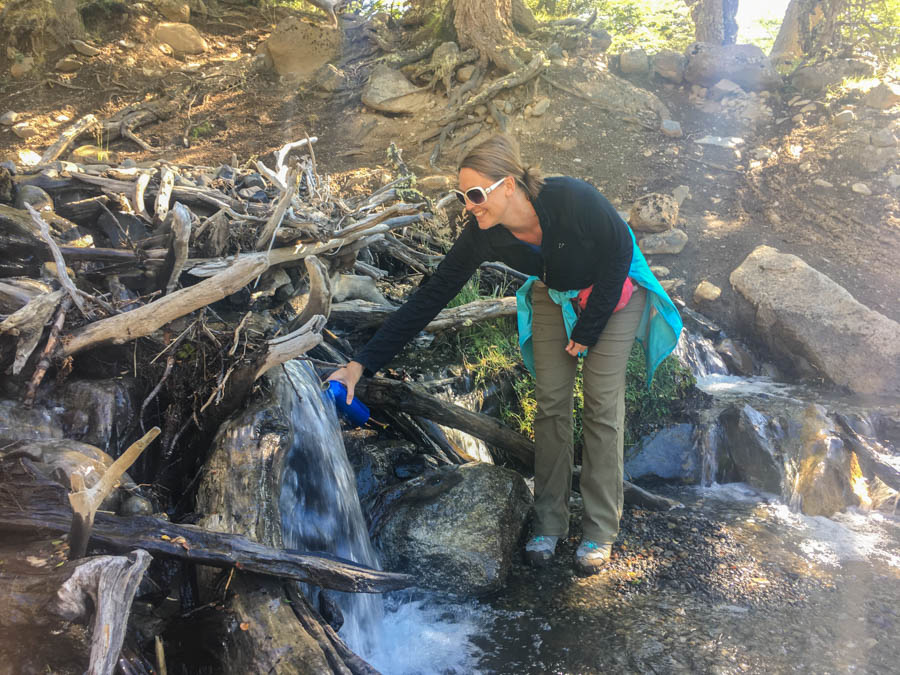 In Mexico, almost every business and hostel had a jug of drinking water for customers and guests. In other parts of the world, something like a Steri-Pen to clean and sterilize the water, or using water purification tablets is a good idea.
No matter where you are, try to find a way to avoid drinking water from disposable bottles.
17. Travel Clothes
When trying to keep your luggage weight and size to a minimum, you'll want to pack clothing that's versatile and lightweight, yet is comfortable.
I've owned Prana clothing now for 6 years. Initially, I'd been looking for new hiking pants, that would be stretchy, soft and (most importantly) not stick to my legs in the humidity of tropical destination. The Halle Pant is perfect for that.
Even if you're not trekking or hiking, this pant is a good choice for travel days. While I always wear them for multi-day hikes, I also always wear them on flight days because they're so comfortable — and stylish.
Prana has a wide range of chillin' out, loose pants that you could wear while exploring cities, riding on buses, doing yoga, or just hanging out on the beach in the evenings. They also have many lightweight shirts and clothing for adventurers.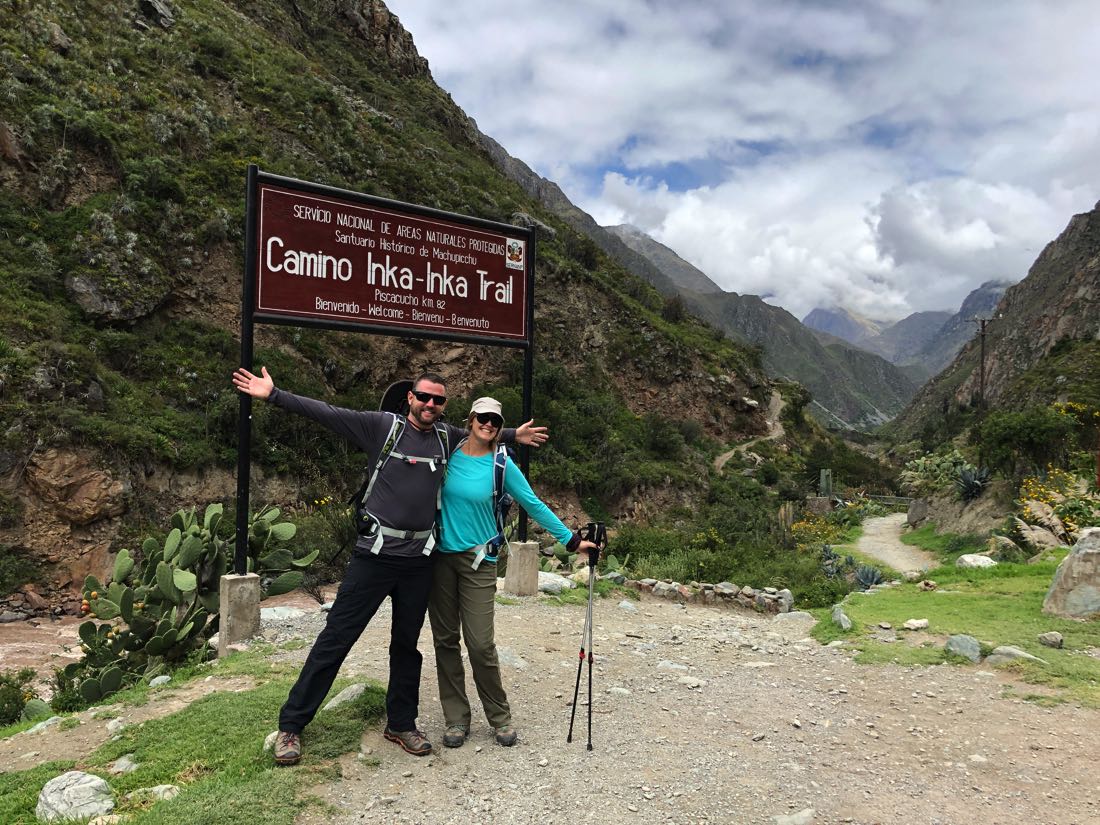 They've been around for 22 years now and have to be the most ethical clothing company I've ever found. They focus on giving back to the earth, rather than taking, and are very conscious regarding the usage of water, energy, and chemicals during manufacturing.
Their apparel is made from organic cotton and recycled materials while avoiding the use of harmful toxins and chemicals. Many of their clothes are also Fair-Trade Certified! In my opinion, Prana clothes are a travel essential.
18. A Pillowcase
This is a simple one. We always pack a pillowcase each.
Why?
If a pillowcase is "pilly", or if there's a question as to the cleanliness of it, it's nice to know you have your own that you can slide on!
Plus, if you're trekking or trying to sleep on a long bus ride, you can stuff the pillowcase with some clothing and create a makeshift pillow.
19. First-Aid Kit
When it comes to medicine and first aid items, the more offtrack you'll be, the more items you should pack. For a regular holiday, you should still have these essential medical travel items in your bag:
Band-aids (plasters)
Antibiotic/antiseptic lotion for cuts and scrapes (ie: Polysporin)
Ibuprofen/Paracetamol or some sort of painkiller & fever reducer (Tylenol, Advil, Panadol, etc.)
Pills for nausea/indigestion/diarrhea/upset stomach (ie: something with Bismuth: Pepto-Bismol)
Cold & flu pills (ie: Benylin, Benadryl, Tylenol, etc.)
Sore throat lozenges
Antihistamine (for allergic reactions to anything from hay-fever to bug stings).
Vaseline
Immune boosters (we like oil of oregano and ginger)
Tweezers, nail clippers, and safety pins (for splinters, ingrown nails, blisters, etc.)
Hand sanitizer
20. Travel Towel
We've travelled with a travel towel since our very first trip in 2008. If you choose to sleep in hostels, guesthouses or huts, oftentimes towels won't be provided, or they charge a security deposit to rent them.
Travel towels are thin, lightweight, super absorbing and microbial (meaning they won't smell!).
They have more uses than simply drying off after a shower — you can bring them to the beach, to waterfalls, use them as a blanket for a picnic, sit on them on a dirty seat, create shade at the beach, etc.
We have the MSR Pack Towel, which has been going strong since 2011!
21. Bonus: Essential Travel Gear for Pets
Travelling with a pet? Make sure you grab these essentials. Don't forget to bring immunizations records, a suitable crate, and a blanket if your pet is cleared to sit on your lap. Always bring a few treat options, a chew toy, and waste bags just in case!
If you have an emotional support animal and flying within the US, you should be able to carry your ESA in-flight according to the Air Carrier Access Act.
Most airlines require these things: ESA letter from your Licensed Mental Health Professional, pet health form signed by your veterinarian, and a behavioral form. You can learn more about emotional support animals and the air carrier access act here.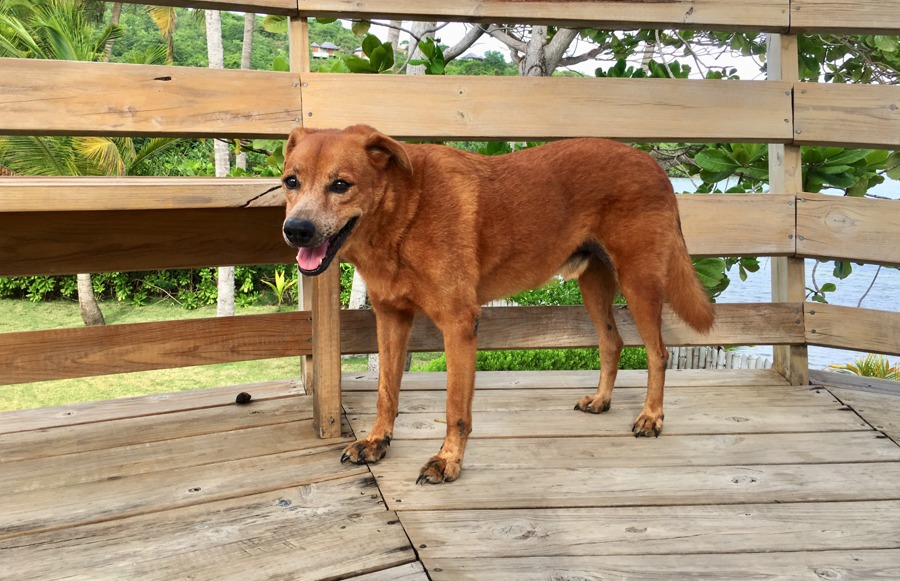 Now You Know The Best Travel Items
It's amazing how a well-packed bag can help make travel more enjoyable. Packing the right gear can save you time and money, make for a nice ambiance and keep you comfortable on the road.
Make sure you check out our packing lists: The Ultimate Packing List For Full-Time Travellers, Travel Packing List for Men,  and our Travel Packing List For Women for more great packing ideas.
What are your favourite travel items? Surely you have some things in your bags that you wouldn't travel without. Share with us in the comments below and if we really like it, we'll add it to this post! Thanks to Shutterstock.com for providing many of the images in this article.
Like This Article? Pin it!