This is the ultimate budget backpacking guide to Egypt, a place filled with backpackers who are seeking out excellent adventures on a budget.
Egypt has it all, from The Great Pyramids Of Giza to the lost oases in The Great Sand Sea, this is a place where backpackers can really explore and fulfill their wandering desires.
Before you travel to Egypt, it's best to know a few of the basics and you've come to the right place.
Here is our ultimate guide to backpacking Egypt.
How Much Will Egypt Cost?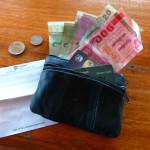 $45/day for 2 people. ($22.50 Each)
This amount includes transportation, delicious local food, entrance fees to the pyramids and many major sites, drinking beer & wine and staying in nice budget backpackers accommodation. You'll have to shell out a bit more if you want to go scuba diving or go on a big desert excursion.
That's right, Egypt is of great value!
Budget Accommodation: ($5-$15/night)
The hotels and guesthouses in Egypt are some of the cheapest accommodation you will find anywhere. A double room in the budget category will cost you anywhere from $5-15. You may want to splurge a bit sometimes and upgrade to a/c rooms for those sweltering desert days.
Have a look at websites like Booking.com to find some great hostels, hotels and guesthouses. We use and recommend that booking company.
Eating: ($2-$4/meal)
Restaurants in Egypt can serve up delicious roasted chickens, falafels, bread with tahina spread, skewers, fresh seafood and soups for amazingly low prices.
A full chicken meal with all the fixings will only cost about $3 and will ensure that you leave the table stuffed to the brim.
Egypt has a bad reputation for having bland, unexciting food, but there are some great meals to be found at incredible prices. On most days you can eat great for as little as $2/meal.
Temples & Ruins Entrance Fees: (Average $15/person)
The Great Pyramids Of Giza must cost a fortune right? Wrong! The ticket price to the most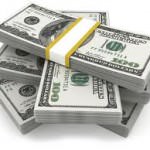 famous site in the world will only set you back about $10, making it the best value Wonder Of The World.
Other sites may surprise you as they are equally impressive and affordable. Of course, when entering the Valley Of The Kings in Luxor, you will have the option to visit many tombs at an extra expense, these can add up quickly as some are $10.
Alcohol: ($1.50/beer, $3 Cocktails)
Booze is cheap in Egypt. Local beer is cheap at the backpacker bars and side of the road stalls, only about $1.50/bottle. Luxor beer is the local speciality and is actually very tasty.
Of course, being an Islamic country, there is not a lot of drinking done by the locals, just be respectful and try not to consume while in view of a mosque.
Highlights & Must-Do's: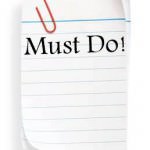 Egypt is full of amazing sites, landscapes and experiences. For a few of them, you need to have the drive to find yourself way out in the deep deserts where few other people go. Egypt is one of the most action-packed countries on earth and you could spend months here and still not see it all.
It really is the perfect destination for budget backpackers and adventure travellers.
The Western Oases & The Great Sand Sea:
If you have time, make the effort to go west! You'll find desert oases, lost in time, where forts were made out of salt and sand over 800 years ago. Donkeys and ox-carts still outnumber people and the only vehicles you'll see is the odd 4×4 pulling goods.
Freshwater springs fill gorgeous pools with turquoise waters where you can soak for hours and escape the desert heat.
The immense dunes of The Great Sand Sea, and the wild formations of The White Desert could be natural wonders of our world. The deserts of Bahariya and Siwa Oasis are highlights of any trip to Egypt!

The Temples And Ruins:
The Pyramids Of Giza, The Valley Of The Kings, Abu Simbel, Kom Ombo and The Luxor Temple are just a few of the thousands of time capsule temples you may find yourself wandering through.

Sailing The Nile:
A basic felucca (sailboat) for up to 8 people going from Aswan to Luxor, with a guide and all food, sailing for 3 nights will cost around $25 – $30/person/night excluding entrance fees.
The lifeblood of Egypt for thousands of years, the Nile is one of the most historically significant sources of life you will find anywhere. It has brought sustenance and prosperity to these desert lands for millennia.
Sailing on its calm waters, seeing the life of villagers pass by while watching the sun set upon its incredible mirror-like surface is an essential Egyptian experience and one you will likely never forget.

Scuba Diving And Snorkelling In The Red Sea:
Diving the Red Sea can easily fit in a backpacker's budget at just $25 / dive it's one of the cheapest places in the world to don a mask and fins!
The Red Sea boasts some of the best diving and snorkelling anywhere in the world and the seas that rim Egypt's east coast contain some of the most colorful corals and diverse sea life you will ever see. The dive sites here are top-notch.
You can dive in the infamous 'blue hole', feel like you're skydiving in 'the canyon', enter the sunken ship Thistlegorm or feel claustrophobic as you descend the caverns of 'the bells' dive site.
Off The Beaten Path In Egypt: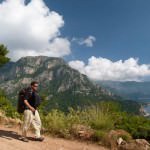 It's important while travelling around the world to find a place to yourself. A place where few other backpackers go and a place that you feel like you alone have discovered.
The guidebooks don't always accurately portray hidden gems and sometimes they miss out on them completely.
Finding your way off the beaten path in Egypt is easy and highly recommended!
The Western Oases:
If you head west from Alexandria and enter the Siwa Oasis, then travel through The Great Sand Sea to other oases like Bahariya, Mut and Al' Qasr, you are sure to find yourself amidst a true desert culture in some amazing villages where few other travellers go.
North Of Dahab:
Make your way northeast, past Dahab, and find yourself in some chilled out, backpacker hangouts like Nuweiba and Taba. Here you'll find some great snorkelling, diving and a cool, laid-back atmosphere.
Sleeping In The Great Sand Sea:
They say you require permits to sleep out here, and if you feel like following the rules it may be a good idea to obtain one, but you can also just ask around.
Many guesthouse owners and locals can point you in the direction of a good guide who can take you out for a dune snooze if you'd like. We'd recommend at least one night. The peacefulness in the desert is unmatched anywhere else on earth.
What Is The Budget Accommodation Like In Egypt?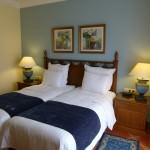 The hotels and guesthouses in Egypt are an excellent value, many of them now come with wi-fi and a/c.
There are many extremely cheap options that may not be as clean as the one in the picture to the left, but they will likely be satisfactory for a night's stay.
Some of the rooms are situated in stunning old buildings while others boast amazing views of Egypt's most popular sites.
Goat Note: If you make it out to the Oases that are dotted around The Great Sand Sea, such as Bahariya and Siwa, you may be able to stay in mud huts and forts!
Pros Of Budget Backpacking In Egypt: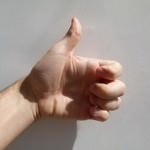 Egypt is a budget backpacker's haven where money can go a long way but experiences will stay with you forever.
Many people only think of the Pyramids when they think of this enchanting desert land, but Egypt has so much more to offer. From stunning beaches and world-class diving to spectacular desert oases and hidden ruins, this country has it all.
The culture and history here is perhaps richer than anywhere else on our planet and the entire list of pros of budget backpacking in Egypt would be too long to list here, so we will just list a few of the main ones.
The Egyptians:
The hospitable people of Egypt are definitely a highlight of travelling here! (See Below For More)
Food:
Okay so not many people would probably add food to this list of highlights in Egypt, but if you like roast chicken, salads, breads with tahina spread, falafels, kababs and delicious soups, then Egypt really does have good food.
It may not be as diverse as other parts of the world, but it still holds its merits.
The Scenery:
You will probably have to hold your jaw up while backpacking through Egypt.
Seeing the Nile, watching villages go by from the bus or train window, driving over massive dunes in the Great Sand Sea, witnessing the dark dunes of The Black Desert and the oz-like formations of The White Desert.
Egypt is breathtaking.

Cons Of Travel In Egypt: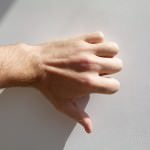 No matter how great a country is, there will always be a few cons to go along with the pros. Egypt is so full of amazing experiences that there are sure to be a few things to watch out for.
There aren't many cons to travelling here, but the few that stand out are listed below.
Aggressive Touts In Big Cities:
We backpacked through Egypt for 6 weeks and literally never had a problem with over-aggressive locals in Egypt, but we have heard complaints from other travellers.
In Cairo, there are some markets and street stalls where you may get hassled a bit by an eager shop keeper who is just trying to feed his family, but this nuisance is no more annoying here than in Thailand or Turkey.
Civil Unrest:
Of course, we've all seen the news, and Egypt does have a history of bombings and revolutions but be wary of which warnings you listen to.
It may not be wise to visit the places bordering the Gaza Strip during times of tension with Israel, but on a whole Egypt is extremely safe.
We visited DURING the revolution, just 4 days after Mubarak stepped down as president, and we felt completely secure the entire time backpacking through the country.
Always check local and government advice before planning a trip to Egypt.
Crowds:
During a normal day at the Pyramids Of Giza, as many as 10,000 people can descend on these ancient wonders. Nearly 25,000 people visit the museums in Cairo every day and 12 million people enter the tombs at The Valley Of The Kings each year!
Crowds can be a nuisance, but don't worry, these sites are so amazing that no amount of other travellers could ruin the experience.
The People:
The people you encounter while backpacking through a country can have a profound impact on the way you view a destination. Not only the local people, but the types of other travellers as well.
Types Of Other Travellers: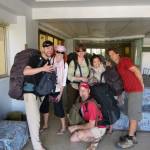 There is a huge mix of travellers visiting Egypt these days, from budget backpackers to all-inclusive tour groups.
With tourism being such a huge drawcard for the Egyptian economy, these masses of people are necessary for keeping food on the plates for many families here.
Tour buses swarm the tourist sites like tomb raiders, but arriving early and finding your way off the beaten trail will ensure that you always find a piece of Egypt to yourself.
The Locals:
The Egyptian people, especially those in the western deserts, are perhaps the friendliest people you will ever meet. The wonder that fills their eyes when they spot a foreign visitor is soon turned into a need to help and accommodate.
It would be hard to travel to Egypt, especially the lesser-visited regions, without having some profound connection with these amazingly hospitable people.
Villagers with little more than a mud hut and a pot are likely to invite you in for tea, or even share with you the one meal they have for the day. Egyptians are welcoming, kind and genuine.
Visa Regulations For Egypt: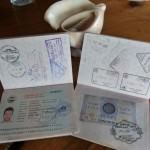 A $17, single entry visa is granted to visitors arriving from all airports and land borders.
This visa can be extended for around $2 in governorate capitals such as Cairo, Aswan, Luxor, Alexandria, Mersa Matrouh and Ismailiya.
You're probably going to want to extend your stay in Egypt, there is so much to see!
Entry Requirements To Egypt: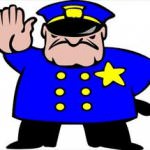 You will need to have at least one blank page in your passport which must be valid for at least six months from the date of entry.
If you don't mind being limited to the Sinai (you would be missing out) you can obtain free Sinai-only visas at Taba on the Israeli– Egyptian border, Sharm el-Sheikh airport or the seaports at Sharm el-Sheikh and Nuweiba.
If you hold an Israeli passport, you will be completely limited to the Sinai.
Health In Egypt: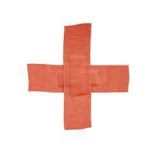 The biggest health risk one may encounter while backpacking through Egypt is likely food poisoning.
The dreaded "Nile pile" can put you in bed for a couple of days but just stay hydrated and see a doctor if it gets serious. Drinking electrolytes and moderating fever and pains with Advil can ease the experience.
All tourist areas in Egypt are completely malaria-free so leave your tablets at home or save them for a more infected region of Africa.
Phone & Internet In Egypt: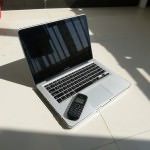 Many hotels and budget guesthouses have wi-fi or at least a computer with wired internet for guests. Many restaurants, especially in tourist areas like Cairo, Luxor and Dahab have wi-fi which may not be fast, but it is sufficient for checking emails.
SIM cards can be purchased for about $2. Pre-paid cell service is affordable with decent coverage throughout the country.
When Is The Best Time To Visit Egypt?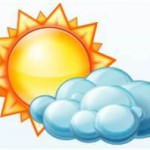 The best time to visit Egypt is September-November and February-April. Deciding when to go to Egypt depends on your style of travel and your ability to cope with the heat.
July and August can be almost unbearable anywhere south of Cairo, while December and January can be a little bit chilly north of the capital.
You can visit Egypt any time, but as fellow backpackers, we would suggest avoiding the major tourist months of December and January when crowds are at their thickest. Please see the widget at the top right of this page for detailed yearly averages of the weather in Egypt.
Ready to Travel Egypt?!
Friendly people, the world's best sites, superb diving, hiking and trekking, immense deserts, beautiful beaches and good food. Egypt really has it all.
Like it? Pin it!