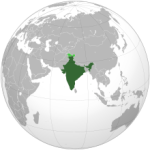 Backpacking India is the ultimate experience. The flavours, the culture, the people, the colours, the history, the sites, the beaches, the wonder and the chaos all combine and explode in the face of visitors to the sub-continent.
There is just something about Backpacking in India. It's so wonderfully different that you will have all of your travel and adventure dreams answered in just one visit. Every time you turn a corner in the streets, you will see something new. There is no better definition of "culture shock" than landing in Delhi and stepping into the mayhem of India's capital city. This is India ladies and gentlemen. Get ready… you're in for one hell of a ride!
Make sure to also check out these two articles before setting off:
How Much Will Backpacking India Cost?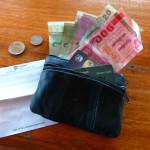 $30/day for 2 people. 
This is a pretty minimal amount for backpacking India but travelling cheap is definitely possible in India. Sure, you could travel first class and fly to all your favourite destinations but you will miss a huge part of what makes this place so special: the people and the experiences you have on the road.
Two people spending $15 each / day will get you delicious local meals, sleeper class train and bus transport, comfortable double rooms and entrances to sites.
With all-you-can-eat meals starting at just $1, you really can eat like a king when backpacking India. If you want nicer rooms and an upgrade to AC2 trains, add about $5 each to this daily total. If you're travelling around the southern and eastern coasts, add another $5.
Still, $15 / day each?! India is probably the cheapest place you'll ever travel.
Budget Accommodation: ($5-$15/night)
When backpacking India, you'll notice that the accommodation can vary greatly – from cockroach infested hotels, to cool guesthouses & hostels, and beautiful top end boutiques, India has an accommodation style to suit everyone.
If you check in somewhere and don't like it, go and find another, there are plenty of options. We always hear horror stories of people staying in disgusting rooms in India but then we ask "Well, why did you sleep there?".
There will always be a decent room and likely one that is very nice and still in your budget range. If you're in the major cities you may need to splurge and spend about $25 to get a nice clean room but other than that you will be spending less than $15/night for a double.
Check out reviews online before booking.
Where to Stay When Backpacking India
---
There are numerous types of accommodation in India – dorm beds, hostel rooms, small hotels, guesthouses, ashrams, large hotels, boutiques, B&Bs, resorts, etc. Before booking your room in India, make sure to check out reviews online, or have a recommendation from a fellow traveller.
☞ Click here to compare prices on hostels, dorms and guesthouses in India on HostelWorld
☞ Click here to compare prices on hotels, guesthouses, villas & resorts in India on Booking.com
Eating: ($0.70-$3/meal)
Welcome to India! This is without a doubt the most flavorful, colourful and diverse cuisine in the world. There are delicious street meals of rice, 2 different curries, puffed bread and a soup for as little as 70 cents, and all you can eat meals from $1! You'll never be hungry when backpacking India.
If you get up to $3 for a meal, that probably means you're in a fancier restaurant with nice, white table cloths and a suited waiter.
☞ 5 Vegan Dishes in India That Carnivores Will Love
Entrance Fees: (Average $5/person)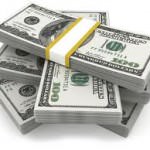 Well if you're an Indian, this price would be down around 50 cents/person. The tourist pricing is alive and well in India but all the great sights are still of good value for us foreigners.
The Taj Mahal will cost you 1,000 rupees ($15), the Mehrangarh Fort in Jodhpur will cost 600 rupees ($6), Akshardham in New Delhi is free, The Golden Temple of Amritsar is technically free, but a donation of at least 50 rupees ($1) is expected. All-in-all you can easily visit the great sights of India on a backpacker's budget.
Alcohol: ($2 Beer, $4 Cocktails)
Unless you're in Mumbai or Goa, you're probably not going to drink very much alcohol when backpacking India, as drinking isn't part of Indian culture. In the bigger cities (think, Mumbai, Chennai and Delhi), some hip bars have popped up lately, but around the country, you'll find that most of the bars are dark and depressing!
We often found that the bars were filled with men guzzling the cheapest brandy they could buy. Stick to drinking tea and enjoy your alcohol detox while backpacking in India.
Tipping: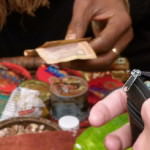 In India you tip for everything. If a hotel bell boy brings up your pillows, if you have a nice meal, if someone brought you tea, etc. If you receive good service in any part of the country you are expected to give a little "baksheesh".
These charitable donations usually only amount to a few rupees, but it's a good idea to factor them into your budget.
Visa Regulations For India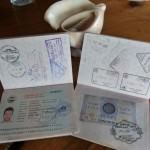 As of January, 1 / 2010, a special Visa On Arrival can be granted to visitors to citizens of  Finland, Japan, New Zealand, Luxemburg, Singapore, Cambodia, Vietnam, Laos, Myanmar, Indonesia and The Philippines at the airports in Chennai, Mumbai, Delhi and Kolkata for a stay of up to 30 days.
Other nationalities will have to get a $60 visa from an embassy abroad before arrival to India.Visas are priced in the local currency; Brits pay UK£30, Americans pay US$60, Austra­lians pay A$75 (an extra A$15 service fee applies at consulates) and Japanese citizens pay just ¥1200.
This visa will be valid for 3 – 6 months however, if you plan on visiting another country and then returning to India you will need wait 2 months before re-entering India. This time will be factored in to your visa time meaning that if you have a 90 day visa and you leave and come back, you will only really have 30 days of possible travel time inside of India.
This new rule can be negotiated at your nearest Indian Mission/Post. All of this is set to change so keep check updates on the Indian consulate website.
Update: As of April, 2014, citizens of the Republic of Korea can obtain a Visa-on-Arrival with a maximum validity of 30 days with single entry facility will be offered at Delhi, Mumbai, Chennai, Kolkata, Bengaluru, Hyderabad, Thiruvananthapuram and Kochi airports at a fee of US$ 60 or equivalent amount in Indian Rupees.
If you prefer to get a little help with the complexities of the visas in India, check out e-visums.co.uk.  They process nearly 12,000 visas per month and can often offer same day delivery of your visa. The applications can be filled out online at the link above and their prices are very good considering the fast turnaround.
They also offer visas and ETAs for many other countries in Asia and around the world, making the visa research and application process a lot easier for travellers. You'll pay a bit extra for the service, but you can save yourself a considerable amount of time and headache trying to figure out what paperwork, flights, photos and documentation you need for your visas.
Must-See Places in India
There are far too many things to list here as "must-sees" in India. We've spent 5 months backpacking India on 3 different trips and we still haven't even scratched the surface of this massive country.
Pilgrims travel thousands of miles and spend a lifetime making their way from one holy site to another, and they still will not see all of the temples in India.
India is jam-packed with great travel highlights, many of which you will find on your own, with no help of the guidebook. Here are a few of the places we recommend seeing on your backpacking India trip.
The Kerala Backwaters:
Sailing the backwaters of Kerala still remains as one of our highlights of backpacking India. Head to Alleppey and rent yourself a houseboat to cruise this idyllic network of canals and rivers. For as around $75 / day for two people, you can have a huge, rice barge houseboat all to yourself!
What's really crazy is that this boat will have A/C in your room, a shower, TV, 3 men to run the boat and serve you, and ALL MEALS AND DRINKS (Non-alcoholic) included! The villages you pass by are absolutely stunning and when the sun sets over these glass calm waters, you'll forget all about the hectic clatter of the city.
*Note, make sure to see the boat you will be taking before agreeing on a price and trip.
Kerala is one of the more popular states in India and for good reason. Visit Kerala and enjoy the peaceful backwaters, tea plantations, coastline and waterfalls.
Rajasthan:
This is an entire state in India and yes, it's all a highlight! If you've come to India for rich culture, turbaned men, old architecture and desert dunes then look no further than Rajasthan.
This place is unbelievable. Massive forts have been built so resilient and secure that they managed to fend off the British in their prime. Snake charmers still make a living, humming their hypnotizing melodies on the dusty streets.
Rajasthan could be a country on its own and with so many sites here, you won't want to leave.
Varanasi:
Varanasi is the holy land for Indians. This is where their loved ones come to be cremated, following a meticulous ritual as old as Hinduism itself.
Even for a non-religious person, the energy here is palpable and you will be in awe of the love and devotion that goes into their prayers. Every night there is an Aarti ceremony and if you've just stumbled across it, you'll think you came just in time for some massive annual festival.
But this ritual is nightly, and as the glow from the floating candles fade in the currents by the horizon, you will feel refreshed and relaxed. You've now been to India.
***GOAT NOTE*** Highly recommended!
The Taj Mahal:
Of course this great wonder is a must see highlight. If you think you've seen it enough in pictures and it doesn't look that amazing, you're wrong. Go to the dusty, unattractive town of Agra and witness one of the true wonders of our world in all of its glory. The symmetry and intricacy of the Taj Mahal will blow you away.
**GOAT NOTE: HIGHLY RECOMMENDED!**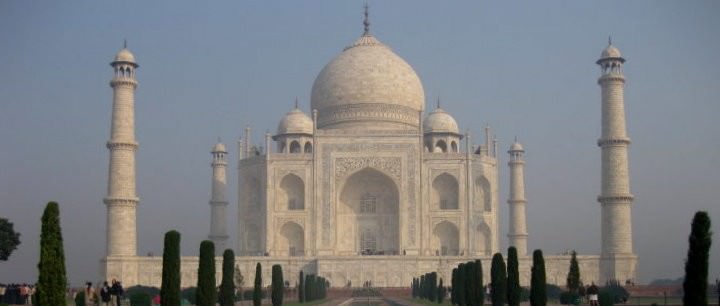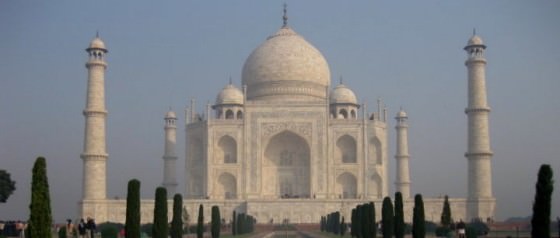 Go On A Desert Safari:
This is a definite must, especially if you are visiting Rajasthan. From Jaisalmer, you can embark on one of the most memorable experiences you will ever have: a camel safari to the  Pakistani border.
You can chose from a number of different itineraries from 1 day to 14 nights in the desert and we would recommend at least 4 nights. The silence of the desert, the stories your guide will tell you, the bond you form with your camel and the blinding desert night stars all combine for an unforgettable experience.
If you've ever wanted to wander the desert on a camel, do it in India.
**GOAT NOTE** A Definite Highlight Of Backpacking! **
Click Here to see a video of our camel safari

Goa:
For a break from all the crazy chaos that comes along with India, a trip to Goa will surely soothe your senses.
Relax on powdery sands, indulge in some decent western cuisine and delicious local specialties, hit up a club and party until the wee hours of the morning, check out the colonial architecture of the Goan capital of Panaji. You can do so much in Goa and it's so relaxing you'll think you've left India all together.
Leh:
As you head North in India, you will see the features of the people's faces change as much as the features of the land. This is a whole different kind of India and with the stunning backdrop of the Himalaya mountain range, you'll start to catch the trekking bug as soon as you arrive. Luckily there are plenty of trails and excursions you can do to quench your hiker's thirst.
People Watching:
Everyday you should set aside an hour or so just to order a chai (Indian tea), sit on the side of the road and watch India go by.
The minute you stop to take it all in, India will come rushing at you. We've seen cows give birth on the streets, dogs fighting over human body parts, children start up games of cricket, shop owners shoe away monkeys, camels hauling bamboo, open casket funeral processions and elephants sitting in the street stopping traffic.
India is a place to witness, a place to gawk at and a place to be amazed by. Slow down your day and watch the life of these amazing people pass you by.
Learn To Wag Your Head:
This strange form of silent agreement is universal throughout India. At first you will be unsure if it is a nod "yes" or a shake "no". When Indians wag their head from side to side it is either answering "yes" to your question, or a calm gesture of politeness.
If you sit down on a train and the man or woman across from you wags their head at you, it generally means "hello, I am a nice, harmless person and I am happy to have you sit with me." If you wag your head back you will likely start a wave of excited head wags from other cabin mates, excited to know that you've learned this welcoming custom.
Eat With Your Hands:
The phrase, when in Rome comes to mind. Rome is so much like home (when compared to India) that it hardly merits its cliché status. It should be "when in India".
There are a lot of things you will do in India that you thought you never would, but eating with your hands is the way it's done here, and is the way you should do it too.
There's something intimate about touching your food with your bare hands and once you start, it will be the only way you eat Indian food. When the locals see you do it, you'll likely get a big smile and a head wag in return.
Stay In An Ashram:
This is a quintessential Indian experience and one that you should take time to have. Try to give an ashram at least 2 weeks, the longer you stay the more the effects of the process will take hold.
You need time to rid your body of toxins, calm your mind and open your soul. Many of the ashrams around Rishikesh will be open minded and non-preachy.
The goal is to simply calm the mind, cleanse the body and open your heart. This is bound to be one of the most enriching experiences you ever have, so just try it!
You will spend your days eating delicious food, meditating, chanting, doing yoga and singing on the banks of the Ganges river and you will leave a new person.
Off The Beaten Path In India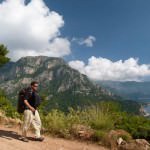 If you've made your way to India, then you are already quite far off the beaten path. Even though India receives a lot of foreign visitors, in the ocean of 1.3+ billion Indian faces, you will hardly see another Gora (white person).
But if you're a true backpacker, you'll still want to discover something for yourself. It's very easy to get off the beaten path in India and if you listen to the locals when the talk to you on trains, planes and buses, then you will get some amazing ideas of new places to see.
We did just that in our travels here and this list includes some of these aforementioned places.
Mahabalipuram:
About a 50 kilometres south of Chennai, Mahabalipuram is an amazing place. There is a nice beach here and old temple set out on the rocks, but the real treasure to be found here can be heard "tip-tapping" in the streets.
Marble carvers create some of the most intricate carvings you will ever see made by hand here and if you ask one of them to show you how its done, you'll likely spend a day creating your own souvenir and learning about the life of these incredibly gifted men and women.
Gokarna:
If the beaches of Goa are a little crowded, head south to Gokarna, where the sands are just as soft but not as busy. There are some nice beach huts here and a laid back atmosphere.

Pros Of Backpacking In India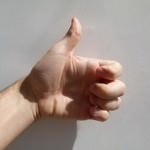 India is full of backpacking pros! There are way to many to list here so we will just have to narrow it down to the ones that stand out the most.
Most people who visit India once, come back again and again so that should tell you something about travelling here. The people are friendly and will always welcome you into their conversations and sometimes even their homes.
This is a place you will love and you need to give it time… but you'll be back.
The Food:
From Masala Dosas (thin pancake stuffed with potatoes), to chicken rolls and idlis (fermented steamed rice dumplings) you'll be amazed at the diversity of the Indian cuisine. There are endless amounts of meals to sample, and each region has its own flavours and specialties. If you're a vegan (or not), you'll enjoy these awesome dishes, and if you're into eating on the street, don't miss the fabulous snacks in Kolkata, and the street food in Delhi.
The Culture Shock:
Okay so this is also a con, but if you love to be surprised while travelling, then India is the place for you. Sometimes, while backpacking around the world, a nomad can become "desensitized" to all the amazing things we see.
But in India, your senses will always be in for a shock, no matter how long you've been travelling. This place is what adventure is all about. Finding something new, learning about yourself and about other cultures and diving into it head first. Be ready to be amazed in India.
The Costs:
India is the least expensive place we've ever travelled, and yet we lived like kings while we were there. Every time we go back we are amazed at just how great of value it is. The best things here however, are free. Like people watching, visiting Sikh temples, walking the streets and exploring old forts.
The Historical Sites:
Sure there's the Taj Mahal, but pretty much everywhere you go in India there are amazing historical sights dating back through the millenia.

Cons Of Backpacking In India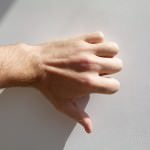 Okay so we have to be honest. India isn't all great food, clean rooms, happy people and glorious experiences. Almost all visitors to the sub-continent will agree that they enjoy a love-hate relationship with this place.
Of course the pros far outweigh the cons, otherwise we wouldn't keep returning, but there are a few cons to travelling here.
Some days you will travel around India and you will want to pull your hair out. At times it just gets to be too much and those are the times when you need to take a break, perhaps stay in your room for a day and just relax.
Aggressive Local Men:
It's sad to say this, but Indian men tend to be over aggressive with foreign women. To them, women showing shoulders is considered quite forward, so the cleavage, legs and shoulders often shown by unsuspecting foreign women can often prove to be too much to handle for them.
There are groups of men who will travel from miles away to reach a beach town so that they can stroll the sand in jeans, snapping photos of bathing suit clad women.
Travelling alone as a woman can be trying in India and you may frequently be approached and courted by Indian men. Luckily, most of this is only overzealous flirting and won't lead to any physical contact.
Just be respectful and cover up. Even at the beach, if you don't want the onlookers then throw a sarong over yourself when you're not in the water.
Tourist Pricing:
Given the wage difference between foreign visitors and locals, there is no surprise that tourist pricing will occur. When you enter a sight and you pay 10 times the local rate, just be happy that it's an official rate that has been instated by government policies.
When you enter a tuk-tuk or taxi and he quotes you 10 times the actual rate, bargain him down or find a driver who will use the meter. You're going to be ripped off while you're in India. If you are a smart traveller you can minimize this by bargaining and asking around.

Sanitation:
The sanitation standards are very low in India. Open sewers and cows freely wandering the streets can lead to some pretty gnarly conditions.
Keep in mind that you are in a third world country, things aren't like home here. When you eat at a restaurant, do your part and wash your hands, carry around hand sanitizer and try to avoid unneccessary contact with anything and everything. This will reduce the risk of bacterial and viral contamination.
The Noise:
This is bound to effect you at some point or another during your stay in India. Likely it will be the moment you step off the plane.
The noise in India can be deafening and even if you think you've gotten used to it, it just takes one 18 hour travel day with 4 different buses and 3 taxis and 2 trains only to arrive in a city of 10 million people all honking horns… you will snap again.
Just remember the Indian travel modo: "India wins again".
The People
The people you encounter while backpacking through a country can have a profound impact on the way you view a destination. Not only the local people, but the types of other travellers as well.
Types Of Other Travellers: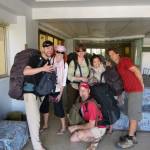 There are a lot of really cool backpackers in India. You will meet some amazing people doing some incredible trips and if you run into an India veteran, learn a bit from them.
They often know things that you just don't know unless you've been in the country for an extended period of time. There are a lot of Israelis in India, many of whom buy motorbikes and tour the country on epic road trips.
The Hashish draws a lot of pot lovers to India, many of whom stay for a year or more, getting ritualistically high with the local population in holy places like Pushkar.
There is no majority nationality that comes here, basically anyone in search of something new will make their way to India. Of course many people are on soul-searching journeys and you may meet them in some transitional stage. You can learn a lot from travellers in India, and get inspired for future trips.
The Locals:
Indians are very friendly and welcoming. They have smiles that will drive right through you and they all love each other. There is a deep-rooted communalistic culture here where everyone is everyone's friend.
You will see complete strangers strike up long, deep conversations with one another and because English is so well spoken here, they will probably ask for your opinion on the matter.
Over a billion people from any other nationality could probably never survive living in such close quarters, but the Indians manage to do it because of their sense of sharing, understanding and acceptance of each other.
Just remember that they are different, try to accept them as they accept you and you will have a great time with the people of India.
Communication In India

When the British traders and soldiers first started teaching English to the Indians, they were amazed at how quickly they picked it up and today, you will see that they have held on to it just as well.
English is like a first language here for the most part. Of course the most widely spoken language is the national language: Hindi, but English is definitely the runner-up.
You will hardly ever encounter a time when you can't find someone who can speak English and even when they speak Hindi, they interlace it with words or sentences in English. The languages of east and west have mixed well in India and it makes for an easier travel experience.
Entry Requirements To India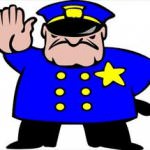 You will need to have at least one blank page in your passport which must be valid for at least six months from the date of entry.
In recent years, entry into India has become more of a hassle. The new visa regulations have added some frustration with visitors and the tourist numbers have dropped.
The Indian Ministry Of Foreign Affairs have announced that they will be easing the regulations soon, but for now, make sure you have an onward ticket and a visa before you land.
Health In India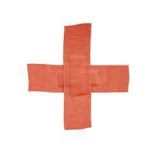 The biggest health risk in India is definitely food poisoning. The sanitation standards are low here and there are many places where you can ingest bacteria and other contaminants.
There is also some risk of Dengue Fever, measles, cholera, polio and bird flu. With fecal matter on the streets and in the open sewers, there is a higher risk of Hepatitis-A, worms, parasitic infections and e- coli. There are also some high risk malaria zones in India.
Many people take anti-malarial medication while they travel in India, but before exposing yourself to the side effects of dangerous drugs, keep in mind that 95% of all malaria cases are contracted in Africa and although there is a risk in India, for the most part it's not worth the side-effects of the pills. Always discuss your options with your healthcare provider.
Phone & Internet In India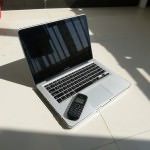 Internet is everywhere in India. Most hotels and guesthouses will have wi-fi in the lobby or a computer you can use to check your emails and access the web.
Although it is often slow, the internet is very cheap in India with hourly access starting at about 20 cents.
Phones are also cheap in India and handy to have. If you have an unlocked cell phone, you can pick up a SIM card for a few bucks and airtime is also very cheap. Stick to text messages and you'll save yourself some money.
When Is The Best Time To Visit India?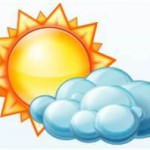 The best time to visit India is generally during the cooler months from November to around Mid-February.
During the summer months from June to August, the temperatures can be unpleasantly hot making it impossible to do anything mid-day. The weather in India varies a lot so if your planning a trip here you should keep the climate in mind.
Many of the Northern cities like Leh and Ledach can only be visited around June – August when the roads are clear and there is no snow. In the summer months, the southern ends of the country are extremely hot and the thermometer can reach 43 degrees celsius while the humidity is around 100%.
Luckily there are always hill stations where you can escape the summer heat.
Overall Rating
Outstanding food, genuinely happy people, stunning sights, age-old history and traditions, sublime beaches and a very rich culture, India is a place that backpackers dream of. If it wasn't for the cons that make up our love-hate relationship with India it would probably be a 10/10, but the cons are actually part of what make it so incredible!
[widget id="text-60″]
Like it? Pin it!