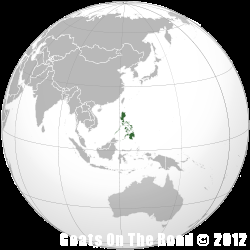 The Philippines is a place that manages to remain off of the average budget backpacker's Southeast Asian itinerary, which is a surprise because it is a great place to travel.
Cheap internal flights link many of the 7000+ islands and good local transport can get you around the islands once you've reached them.
This is a country that's absolutely blessed with natural beauty. It's also a country that has its own distinct character.
Although heavily influenced by American and Spanish culture through a history of foreign occupation, The Philippines still sets itself apart from the States, Spain and from the rest of Asia. Backpacking the Philippines is a blast and there is a good backpacker vibe on many of these stunning islands.
Check out our post: Top 10 Things To Do In The Philippines!
How Much Will The Philippines Cost?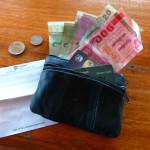 $60-$70/day for 2 people. (Max $35 Each!)
This amount varies greatly depending on how many flights you take, how much you travel around and whether or not you visit during holiday times, which can drive prices up significantly.
If you're coming during Easter, expect high prices at tourist spots like Boracay, but you can avoid the price hikes if you head to Palawan.
The Philippines is worth every penny!
Budget Accommodation: ($5-$15/night)
You'll probably be spending a lot of time in beach bungalows and huts which are basic, but usually an excellent value. Rooms in Manila may leave a bit to be desired, and you may find yourself in a heavily prostituted area, but the rooms are usually acceptable even for a picky backpacker.
It is still possible to find cheap accommodation on Boracay and other top tourist spots you just have to keep your eyes peeled.
If you would rather book an apartment or stay with a host on Airbnb, why not get an Airbnb discount while you're at it? Make sure you use our special $25 Airbnb Coupon Code and save money!
GOAT NOTE: Click here to find hostels in the Philippines for as little as $5 / dorm bed! There are also incredible deals on private double rooms. Have a look 🙂
See our El Nido page for more accommodations.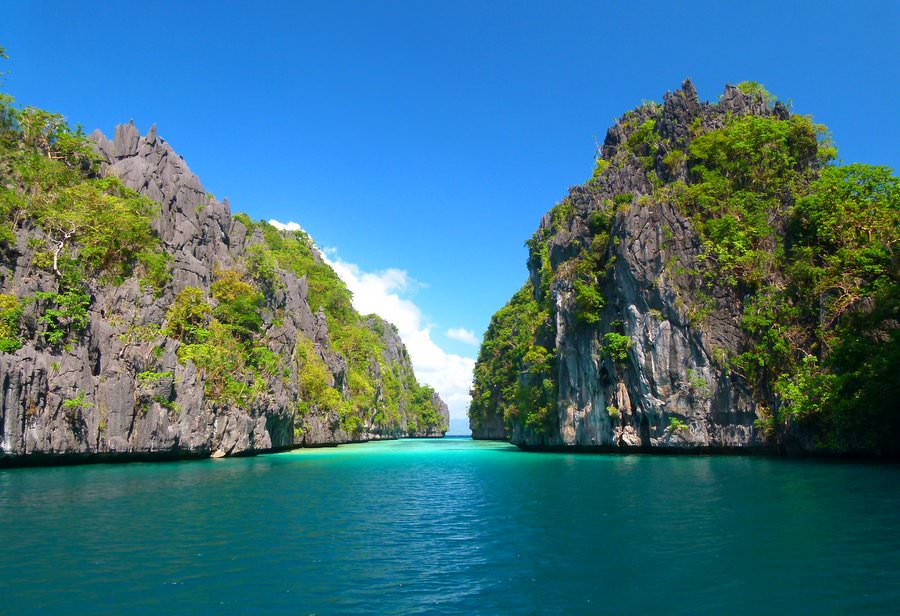 Eating: ($2-$4/meal)
The Philippines is famous for various chicken and noodle dishes including delicious BBQ chicken, chicken adobo and Pancit Bihon (a tasty rice noodle dish with chicken and vegetables).
You can always find good deals on food from $1 side-of-the-road burger joints to nice fancy meals in a restaurant, you will rarely find an "expensive meal" in the Philippines.

Rice Terrace & Other Entrance Fees: (Average $5/person)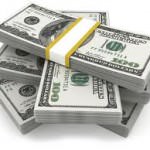 There aren't too many fees in the Philippines. Many temples can be entered for free, as well as beautiful parks and memorial monuments. There is no entrance fee to most rice terraces but guides can be surprisingly expensive as can the tricycle rides to the famous view points.
They definitely have the tourist price running at these types of sites but just remember that it's worth the extra few bucks. Check out our Banaue Page for more about the terraces.
Alcohol: ($0.75 Beer, $3 Cocktails)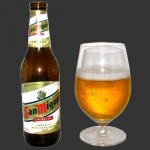 The Philippines is one of the cheapest countries to get drunk in. Beers are amazingly cheap, especially in Manila where you can easily find a bucket of 6 beers for less than 5 dollars in a bar.
Outside of Manila the prices go up a bit but it's always an excellent value. The main beer of choice is San Miguel which is delicious and rarely comes in at over a buck for a small beer. They don't really do "big beers" in the Philippines but you can sometimes find them at 7-11.
[widget id="text-75″]
Highlights & Must-Do's: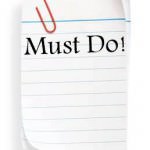 The Philippines beaches are famous worldwide, but there is much more to this archipelago than lying on white sand and soaking in the sun.
Under the surface of the sea is an incredible wonderland of aquatic life, while above the surface, away from the beaches, you can find some intriguing landscapes both man-made and natural.
There are some nice city parks, old towns and monuments that can be explored for free, as well as some interesting museums.
Palawan:
We may not have seen many of the 7,101 islands, but this one is our favourite. Palawan sits at the far southwestern reaches of the country where it enjoys some of the most diverse landscapes as well as some of the best aquatic life in the country.
It boasts a Natural Wonder Of The World known as The Underground Cave System and it also has some of the nicest beaches and affordable resorts you'll find anywhere. With beautiful beach towns like Port Barton and El Nido, this island is perfect and it's not on the beaten path!


Click here for the best hostels in El Nido & Puerto Princesa on Palawan
Click here for the best hotels in El Nido & Puerto Princesa on Palawan
The Rice Terraces Of Banaue:
This place will blow you away! A staggering 10,369 square kilometers of rice terraces etched out of the mountainside with such amazing ingenuity you'll wonder how man could accomplish such a feat.
The true wonder lies in the fact that they are more than 2000 years old, so this entire landscape was created long before the invention of the crane and bulldozer.


Click here for the best hotels, guesthouses & homestays in Banaue
Bohol:
This Island has quite a few amazing sites to see, from the Super Mario-esque chocolate hills to the spectacular diving which is routinely listed as one of the top 10 dive sites in the world. You can also try your luck at spotting a Tarsier, the cute little bug-eyed creature endemic to this region. There are so many things to do in Bohol!


Click here for the best accommodations near Bohol
Camp Out On An Island By Yourself:
This is an essential Philippines experience for any backpacker with an adventurous spirit. Hire a captain to take you out to one of the thousands of isolated, uninhabited islands and just set up camp.
We camped on an island just north of El Nido on Palawan island and it was surprisingly easy to arrange and extremely cheap! You can even try to borrow a mosquito net from your guesthouse and sleep under the stars!
**GOAT NOTE: HIGHLY RECOMMENDED!**

Go Snorkelling Or Scuba Diving:
The waters around The Philippines are blessed with some of the most amazing sea life anywhere on earth. The corals are stunning and there are so many dive/snorkel sites to choose from that you could spend years here and still not see them all.
This place is truly a diver's paradise and exudes an underwater-lovers vibe everywhere you go. To miss the treasures below the surface of The Philippines would be like visiting Egypt and skipping the Pyramids.

Snorkel With Whale Sharks:
Head down to the South end of Luzon and get in the water with these graceful giants. Donsol is one of the few places on earth where these gentle goliaths congregate and swimming with them is an essential Filipino experience.

Click here for the best hotels, homestays & guesthouses in Donsol
Boracay:
Okay so it's not exactly off the beaten path, but Boracay is a must-see site in The Philippines. Many backpackers fear that it will be overrun with expensive accommodation and all-inclusive package tourists, but there are still some backpacker spots that may not be right on the main stretch of sand, but  they will have a better vibe.

 Click here for the best hostels on Boracay
Click here for the best hotels on Boracay
Manila may not be a "must-visit" place or highlight of a trip to the Philippines, but it's a city that most travellers will find themselves in during their stay. It's a main transport hub of the islands. Check out the best places to visit in the big city of Manila, here.
Off The Beaten Path In The Philippines: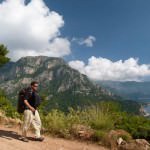 It's important while travelling around the world to find a place to yourself. A place where few other backpackers go and a place that you feel like you alone have discovered. 
The guidebooks don't always accurately portray hidden gems and sometimes they miss out on them completely.
We like to list off the beaten path ideas from our own personal experience and because we were limited by stormy weather during our stay in the Philippines, we were unable to reach some of the truly hidden gems that we had planned to. We will be updating this list upon our return to The Philippines.
Port Barton:
A lot of people know of Port Barton but it seems that few people venture here. This funky beach town is set near one of the countries most beautiful island chains and you can hire a boat to take you out on day trips to the surrounding islands.

Click here for the best accommodations in Port Barton
Any Deserted Island:
It's surprisingly easy to hire a boat to drop you off on a deserted island in The Philippines. We'd recommend ensuring cellular coverage if you're being dropped off and left alone as you never know how reliable the boatman will be.
Bring lots of water and food for backup, even if you're going to try to hunt for your own dinner!
What Is The Budget Accommodation Like In The Philippines?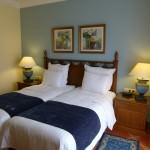 The hotels and guesthouses in The Philippines are of a great value. Although the average room cost is a little bit higher than other countries in Southeast Asia they are usually of pretty high standards. Beach huts and bungalows in The Philippines are actually of better value than similar places in Thailand and you will often get breakfast included.

Click here for the cheapest (and best) hostels in the Philippines 
Click here for top hotels, guesthouses and homestays in the Philippines
Pros Of Budget Backpacking In The Philippines: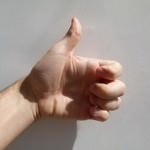 The Philippines is a great place for backpacking on a budget and it is amazing that more people don't make their way over here on a typical Southeast Asian itinerary.
The country exudes an excellent backpacker's vibe and boasts some of the best beaches and scenery in the world.
From the powdery white sands of Boracay and the dreamy islands around Palawan to the Banaue rice terraces and Bohol's chocolate hills, the Philippines has something for everyone.
The Ease Of Camping On Islands:
As we stated above, there is nowhere else better to fend for yourself in a tropical paradise. It's no wonder they've filmed Survivor here in so many different languages. This place is made for tropical solitude.
Funky Transport:
If you travel in the Philippines, you'll definitely find yourself in a Jeepney. These cool, chromed out rides are left over from World War II and they have since been "pimped out".
It's hilarious to see the variety of slogans and pictures that are artistically painted on the side of these old relics. From religious quotes to sexual innuendos, these are the funkiest modes of transport in the world.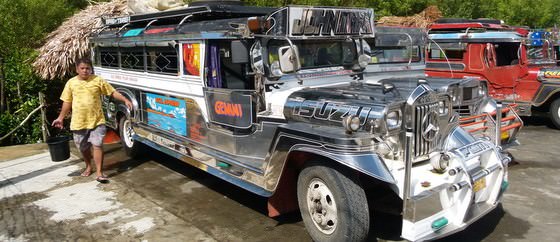 Cheap Flights:
Most backpackers like to take public transport so that you can mingle with the locals and "see the countryside". Ya ya, we've said it hundreds of times as well. But when internal flights are cheaper than bus and ferry rides, you soon find yourself opting for the cheaper, more comfortable option. Flights can be had for as little as $20, making it hard to resist!
The Scenery:
There is no doubt that The Philippines is a beautiful place. Everywhere you look, something catches your eye. There are so many cool landscapes and beautiful beaches here that your camera will be working overtime.
Cons Of Travel In The Philippines: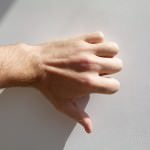 No matter how great a country is, there will always be a few cons to go along with the pros. the Philippines is so full of great culture, stunning sites and lost islands that there are sure to be a few things to watch out for. Nowhere is perfect right?
There aren't many cons to travelling here, but the few that stand out are listed below.
Holiday Season Crowds:
During holiday season, The Philippines becomes extremely busy. Millions of Filipino families have left home to find better work abroad, so when the holidays come, so do the returning family members making it a nightmare to book transportation and hotels.
Luckily you can avoid it by spending a week or so on the lesser visited islands like Palawan, but make sure you book your flight and hotel at least a week or two before. If you've planned your stay in the Philippines during Christmas or Easter, don't worry it won't ruin your trip. It will probably just slow it down a bit.
The Weather:
Sure in rains everywhere, but nowhere is quite like The Philippines. Crazy typhoons can render the archipelago untravelable for days on end. There are times when flights are cancelled for a week straight, making your holiday turn into a wet and wild nightmare.
There is no planning for the weather these days so try to avoid typhoon season and cross your fingers. No matter what, don't let the weather ruin your stay, if you must be indoors, try to be indoors with a local family.

Transportation:
Hmm, the transportation is a pro and a con? Yes! Sure they look cool, but Jeepneys can be extremely uncomfortable, especially on long journeys.
If you've never been to Africa then you're probably not used to having chickens and children thrown on your lap, while get used to it if you want to travel in the Philippines.
Prostitution & Sex Tourism:
Unfortunately, sex tourism is a huge issue in The Philippines. You may have come across it a bit in Thailand or Cambodia, but if you haven't been to The Philippines then you haven't fully witnessed it.
It's extremely disturbing and depressing to see 60-year-old men taking advantage of poor, teenage Filipina women and it happens everywhere here. It seems that perverts congregate in places where laws are less forbidding, and The Philippines is definitely no exception.
The People:
The people you encounter while backpacking through a country can have a profound impact on the way you view a destination. Not only the local people, but the types of other travellers as well.
Types Of Other Travellers: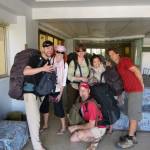 The Philippines is a great place to meet other backpackers. Most of the young, gap-year party crowds stay on the main Southeast Asian itinerary but the few that make it to the Philippines are likely more adventurous and are looking for more than just a party.
The age demographic is definitely higher here then the rest of the region and everyone is out for an experience. Many of the other foreigners you'll see have married Filipino locals and are expats.
There is a lot of sex tourism in the Philippines so unfortunately you're likely to see skeezy old men walking around with teenage girls on their arms.
The Locals: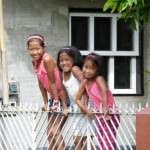 Filipinos are extremely friendly and genuine. They're usually very willing to invite you in for dinner or tea and if you stay at a locally owned guesthouse then you'll probably be treated like family.
In other parts of Southeast Asia you'll probably notice more smiles and happy hellos, but in the Philippines they are more westernised and will say hello if they are interested in you.
The Filipinos who genuinely want to talk to you are likely to engage you in a real conversation, not one that leads to you buying something.
Be wary of tourist pricing on some Jeepneys and Minibuses. Ask your hotel or guesthouse the cost of transportation beforehand.
Communication In The Philippines:

English is the second language in The Philippines and is spoken like native tongue. You will have no problem communicating with locals here unless you are on some isolated island somewhere.
The Americans set up English schools during their occupation here and many of the locals speak with that familiar American twang. If you do decide to pick up a bit of Tagalog (the local language) you will likely gain respect from the Filipinos.
Visa Regulations For The Philippines: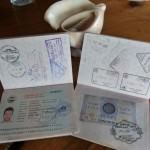 A free 21 day visa is granted on arrival at all major airports in The Philippines. This is probably not enough time to see much of the country so you will want to extend it in Manila.
Depending on the time your flight lands, you should be able to buy an extended visa at the airport (up to 3 months) for around $76.
If you can't extend at the airport then you can do it at the Philippine Bureau of Immigration and Deportation's main office at Magallanes Drive, Intramuros, Manila, or at any of its provincial offices for the same price. It can be processed in about 2 hours.
You can buy an extended visa before your arrival in the Philippines but it will probably be more expensive than obtaining it once you land.
***UPDATE, October, 2013*** Nationals from many countries are now able to stay in the Philippines for 30 days without a visa, provided you have proof of onward travel and your passport is valid for 6 months past the expiration date of your planned stay. Please refer to this link: https://www.dfa.gov.ph/index.php/list-of-countries-for-21-day-visa
Entry Requirements To The Philippines: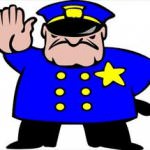 You will need to have at least one blank page in your passport which must be valid for at least six months from the date of entry.
To enter the Philippines you will need to fly. If you are already in Southeast Asia we recommend booking a flight with AirAsia, Zest Air or Cebu Pacific. Flying return from KL to Manila can be as cheap as $100 depending on the season.
There is no need for a proof of onward journey (ie: return flights) to enter the Philippines.
Health In The Philippines: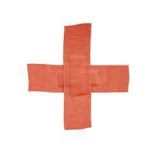 The biggest health risk one may encounter while backpacking through The Philippines, as well as any other Southeast Asian country, is likely food poisoning.  The standards of cooking here, however, are quite high and there is a very low risk of getting sick.
There is a low risk of malaria and measles but really nothing to be worried about. There is no need to take malaria tablets here, but if you are the one in 10,000 people who contract the illness, DON'T BLAME US! There is however a growing risk of Dengue Fever in rural areas so make sure you put on bug spray and try to sleep under a mosquito net.
There are no required vaccinations to enter The Philippines.
*Note: We are not doctors. Always consult a travel doctor before heading off on a trip to the Philippines.
[widget id="text-84″]
Phone & Internet In The Philippines: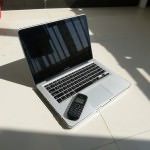 You should have no problem connecting to the internet in The Philippines. Most guesthouses, hostels and even beach bungalows are wired with wi-fi. Almost all tourist restaurants will also have free wifi so you can enjoy checking your emails while watching the sunset with a cocktail.
Phones and SIM card are very cheap in The Philippines and the coverage is excellent. It's a good idea to have a mobile here because you will likely be calling to reserve Jeepney rides and hotels.
When Is The Best Time To Visit The Philippines?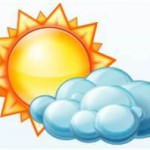 You can pretty much visit The Philippines at any time of year but we would definitely recommend avoiding the holy week (around Easter). The weather is unpredictable here so even if you come during the best possible time, you may have heavy rains.
At the same time, if you come during the off-season, there is a chance that you won't see a drop of precipitation the entire time. Generally the best time to visit is from January to May, when the country is at its driest.
This is also the tourist high-season with most foreign visitors arriving between January and March. Most Filipinos are off for summer holidays in April and May but the crowds won't really affect you except for the fact that you will hear more loud karaoke at night.
Typhoon season is from June to early December when dark clouds and torrential downpours can soak the coasts for days on end. Typhoons are unpredictable so just forget about them and see what happens!
Overall Rating:
Great diving and snorkelling, stunning islands, friendly people, beautiful rice terraces, funky transport, delicious food and cheap flights, The Philippines is well deserving of a 7 star rating.
[widget id="text-60″]
TOP 10 THINGS TO DO IN THE PHILIPPINES
Like This Article? Pin it!