Mozambique travel is by no means easy, but it is extremely rewarding. In this budget guide to backpacking Mozambique, you'll learn everything you need to know about travelling Mozambique on a budget, including things you won't find in your guidebook.
The snow-white, powdery sands and dazzling turquoise waters that fringe this wild coastline boast some of the most stunning beaches in the world. And if you're willing to travel independently and head north, you'll experience some of the best travel moments you'll ever have.
Mozambique is wildly underrated as a backpacker's destination, so get here fast before everyone finds out just how amazing Mozambique travel can be!
How Much Will Mozambique Cost?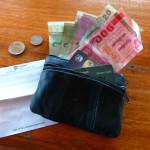 $85/day for 2 people. 
A little bit high for a budget backpacker, this budget will afford you public transport, local meals, nice double rooms/beach bungalows, and a few extras like sailing to islands and swimming with whale sharks. If you've already been travelling in Africa, then you're used to the high prices for certain things, just be sure to bargain for transport, rooms and food in markets, as well as any tours or trips you do.
Budget Accommodation: ($13-$50/night)
In popular tourist spots like Maputo and Tofo you'll pay closer to the higher end of this amount for a double room. But as you head  North, the prices start to go down until you reach Nampula and Mozambique Island where they spike back up again. North of Nampula, in the Quirimbas Archipelago, prices are reasonable but a little higher than in central Mozambique.
☞ Click here to see prices and compare reviews on hotels / hostels / guesthouses in Mozambique on Booking.com
Eating: ($1-$3/meal)
Tasty food is one of the perks of Mozambique travel. So much of Africa is cursed with bland, tasteless dishes that simply don't satisfy a food lover's palate. Thanks to Portuguese and Indian influence, Mozambique has some nice spicy dishes including Peri Peri and some tasty seafood platters. A local chicken dish can be as cheap as $3, while most seafood platters or meals in touristy restaurants will be upwards of $10.

Entrance Fees: (Average $5/person)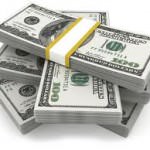 There aren't a lot of things that you would pay to "enter" in Mozambique. There are a few nice museums and old forts like Fort Sao Sabastian on Mozambique island which used to be free but now there is an entrance fee. Museums and old houses in Maputo will cost about $5 to enter.
Alcohol: ($2 Beer, $4 Cocktails)
The local beer in Mozambique is 2M but there are plenty of good import beers on offer including San Miguel and Black Label from South Africa. 2M is actually a delicious lager and goes well with the spicy Mozambique food. You can also get cocktails at tourist bars and restaurants for around $4.
Tipping: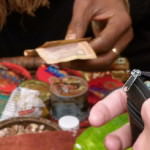 Tipping in Mozambique is not customary, but in touristy areas you will be expected to give 10% at restaurants and bars. A tour guide, boat man, captain or driver will also expect similar gratuities from tourists.
If service is bad, don't feel forced to tip, the only reason they expect it now is because tourists have tipped them so often in the past. If you were Mozambican, they would be quite happy with a handshake and a thank-you.
Must-See Places
Mozambique has a lot to offer and there are plenty of places that you "Must See". Keep in mind that travel days are long and hard, so don't try to pack too much in to a short visit. We were in the mood for beaches during our stay here so we mostly stuck to the coast line, but there are some great hiking trails and mountain scenery inland.
Maputo:
The only reason this dusty African town is listed here as "must see" is because you will probably end up here at some point. There's not much to see and you should get out ASAP, but if you must stay there are some interesting old homes and museums in the area.

Tofo:
This long stretch of golden-white sand it absolutely stunning and the coral reefs and rock shelves off shore boast some of the most exciting snorkelling and scuba diving to be found anywhere on earth!
Take a snorkel trip to swim with dolphins and whale sharks or put on some scuba gear and dive with the goliaths of the sea. You can see manta rays, turtles, dolphins, eagle rays, small eye rays and humpback whales! End each day with a freshly caught, seafood platter and a delicious cocktail while the sun dips into the sparkling sea. Tofo is a traveller's paradise but it's still charmingly undeveloped, with only a few basic bungalows on the main beach.
[widget id="shortcodes-ultimate-5″]
Vilanculos:
Vilanculos is a cool little fishing village, dotted with baobab trees and fringed by a lovely beach, but the real reason to come here is to visit the Bazaruto Archipelago. This archipelago consists of five idyllic islands: Bazaruto, Benguerra, Magaruque, Santa  Carolina and Bangue. These stunning, sandy oases bob in the Indian ocean like emerald jewels, awaiting to be discovered.
The pure white sands and aquamarine waters that fringe these tiny dunes are amongst the most beautiful destinations in the country. Here you can sail from island to island, snorkel with dugongs, dive with dolphins and fish for black marlin. Staying on the islands is WAY out of a backpacker's budget, but you may be able to find a captain who will take you to sleep on a nearby spot of sand for a night or two.

**Goat Note: Sailing day trips around the Bazaruto Archipelago are highly recommended. Your captain will take you to a few islands for relaxing and snorkelling and will cook you a delicious crab lunch!**
Mozambique Island:
A tiny island, just 3 km long and attached to the mainland by a causeway. Formally the capital of the country, Ilha De Mozambique is an island with a rich history and historical heritage that is unmatched in the rest of Mozambique. Stone Town is the main attraction here and its intriguing network of old Portuguese buildings are connected by a maze of dusty cobblestone streets and alleyways.
Pemba:
Pemba is a port town, and the most significant center in Northern Mozambique. It has a few shops and restaurants (including some tasty Indian), and it's a good place to stop over and stock up if you're on the long journey north to Quirimbas.
Wembe beach on the outside of town is well worth a visit, or a stop over for a few days. If you've made it this far north then you might as well keep going. Buses to Quissanga (to catch the ferry to Ibo Island) leave at 4:00 am and take about 6 hours to the ferry. From Quissanga there are sporadic ferries and sail boats that can take you to the islands. Just wait at the "port" (beach) under the big baobab Tree.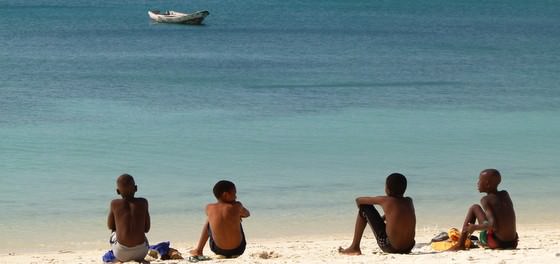 Must-have Experiences
Sail To Amazing Islands:
There are plenty of places in Mozambique where you can hire a captain and sail out to stunning archipelagos. The most popular sailing spots are Bazarutu and Quirimbas. If you're planning on spending the night on the islands and really living like a castaway, then your best bet is Quirimbas Archipelago in the north.
Bazarutu is too expensive and it's technically illegal to camp out on these islands. Head up to Ibo Island and talk to Stephane at Panela Africana Guest house and Restaurant. He can set you up with everything you need for an amazing and affordable sailing trip!
Find Untouched Villages:
Mozambique has some amazing villages where you can really get to know the local people. All you need is a sense of adventure. Wander around the quiet towns of Mozambique to find small villages where no other travellers go. You'll discover inquisitive and friendly locals, as well as life long memories of a truly African experience.
Go To Church:
We aren't not religious people, but we would highly recommend attending a Sunday church ceremony in Mozambique. The people will be more than happy to welcome you to their church and you can hear the incredibly melodic a capella hymns echo inside the old church walls.
The ceremonies in Mozambique are spiritually uplifting and positive and they are a great way to meet local people, although they may not understand why you don't go to church every week in your home country!
Go Snorkelling / Diving:
Mozambique is home to some of the best diving and snorkelling on the planet! If you're into swimming with large sea creatures then you've come to the right place. Here you can dive or snorkel with Whale Sharks, Sea Turtles, Manta Rays, Dolphins, Small Eyed Stingrays, Sharks and even Humpback Whales (if you're as lucky as I was!)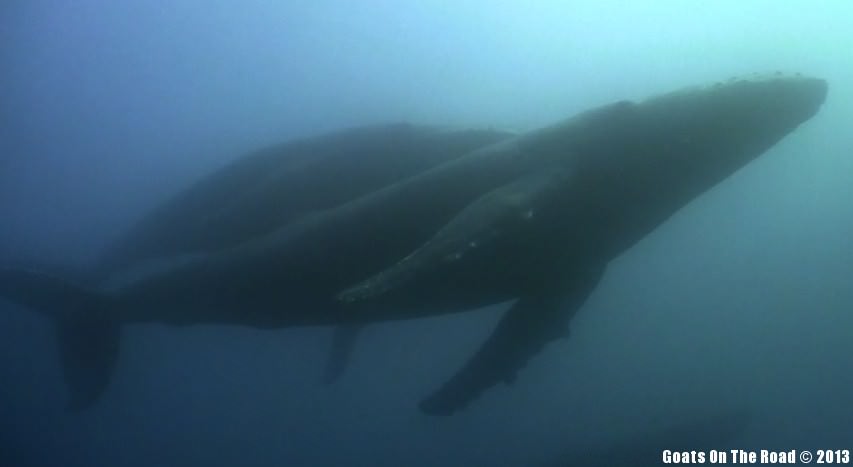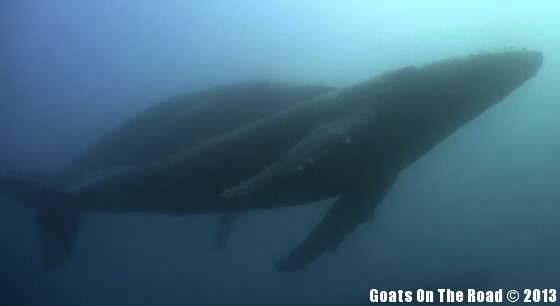 Hitchhike:
Okay, so we can't fully recommend hitchhiking alone, especially in Africa, but if you have a couple of friends then we would strongly recommend hitchhiking in Mozambique. It's the best way to get from point A to B and you'll probably make some great friends along the way.
Try to find other travellers to go with you and always ask truck drivers at popular truck stops if you can tag along. Just be prepared to give a little tip for the ride!
Volunteer:
There are plenty of ways you can volunteer in Mozambique. A good way is to look for local programs that help the communities, but if you just want to find something yourself, then you can probably help out at any local orphanage, teach English or just visit and play with children.
Go Deep Sea Fishing:
Mozambique is one of the best places in Africa to drop a line and try out some deep-sea fishing. Make sure you go with a reputable guide who will follow the local laws and practices. You may even be able to find a fisherman if you hit the shores or piers early in the morning. (It'd help to know a little Portuguese!)
Shop At A Fish Market:
Most guesthouses and restaurants will be willing to cook your fish (or allow you to) if you want to buy some from a local fisherman.  You should consider heading to a local fish market and bargaining for some freshly caught seafood. You can buy 10 crabs for $3 if you get the local price!
Another way to get great deals is to walk out and meet crab fishermen at low tide and just buy what's in his bag! They usually spear crab just offshore during sunrise and sunset.
Off The Beaten Path In Mozambique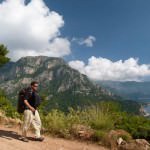 Mozambique is one of the best places in the world for adventurous backpackers. Get ready for long, hard travel days and time spent in dusty villages with no food.
If you want to make some amazing backpacking memories, then heading north is the best way to experience the true Mozambique.
Ibo Island:
If you've reached Ibo independently, you've definitely put in a lot of early morning buses, long dusty drives and some exhausting hitchhiking, but the minute you step off of the ferry or sailboat at the end of your journey, you'll realize that it was all worth it.
The friendly people, funky village and old Portuguese style architecture is outstanding. The sunsets over the mangroves, the starry nights and the sound of African church choirs all combine to make Ibo Island one of the most idyllic islands in the world.
Making it here, and experiencing this level of true African culture, is like a trophy that you can place on your independent travelling mantle. Ibo Island is a spectacularly romantic paradise that satisfies all the dreams of a true backpacker. However, things are changing and more people are finding out about Ibo… so get here fast!
Quirimba Island:
Accessible via a mangrove path that's only walkable during low tide, Quirimba Island is another dazzling jewel in the Indian ocean. The villagers here will be amazed to see a foreign face and if you walk around the authentically African style village, you'll here a lot of excited cries of: "MAZUNGU!" (white person).
Here you can eat with local families, buy some coconuts at the market and swim in the beautiful beaches that fringe the tiny island. The real draw to the island are the local children who will probably have never seen a foreign face in their lives.
Walking around this place feels like exploring a new part of the continent that no white person has ever seen. You get the off-the-beaten-path sensation here the minute you see the smiling faces of the inquisitive villagers.
Sailing The Quirimbas Archipelago (Matemo & Rolas):
If you've made it this far north, then you definitely need to go on a relaxing sailing trip around the Quirimbas Archipelago. Talk to Stephane at Panela Africana Guesthouse and Restaurant. He'll be able to take you out on his beautiful sailboat, or if that's too expensive for you, ask him to arrange a trip with a local captain and guide.
Sailing the calm, clear waters under nothing but the power of the wind is an experience you'll never forget. If you opt for the cheaper option, you'll have to bring all your own food and sleeping gear (a mosquito net is fine to camp under and you can get one from a hotel on Ibo).
You can buy fish and crab from the fishermen along the way and your captain can cook them for you. Matemo and Rolas are the closest islands to sail to. Both islands have the nicest beaches you'll ever see. Rolas also has giant coconut crabs that you may be able to spot at night.
Set up your mosquito net right on the sand under a palm tree, make a campfire on the beach and stare at the dazzling stars until it's light again. You can fish you can snorkel, you can dance you can scream. You can do whatever you want… because you're the only one around.
Pros Of Backpacking Mozambique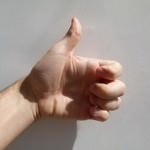 Mozambique is one of the friendliest, funkiest and most beautiful countries to visit in all of Africa. Mozambique travel is not easy, but it is incredibly fulfilling.
There are beaches here that will blow your mind, there are villages that are still very authentically African and there is diving and snorkelling that is truly world-class. The list of pros for Mozambique travel could go on and on, but we'll just list the ones that stood out for us.
Being Off The Beaten Path:
Heading north in Mozambique is an epic journey to undertake, but one that you will not soon forget. Even if you decide not to head up to Pemba and the Quirimbas archipelago, fear not, most of the country still feels quite rural.
Even tourist hotspots like Tofo and Vilanculos are still just a few grass hut bungalows and cement rondavels set inside a true African village. If you're an adventurous backpacker then you'll be surprised at how delightfully undeveloped Mozambique is.
The People:
During our travels in Africa, we had pretty poor people experiences. Of course these types of experiences are very personal and change from trip to trip, but in our time on the continent, we had a hard time connecting with the local, African population.
Luckily, when we crossed the border and entered Mozambique, this all changed. The people here were friendly, genuine and rarely treated us like rich "Mazungus". We were able to talk with the locals and they always smiled and said hello.
The Food:
Again, in many parts of Africa, we weren't very satisfied with the food, but the minute we came to Mozambique there was a noticeable change in the flavor of the cuisine. Finally we could look forward to our meals again and really indulge in the local cuisine.
The Music:
Hearing African choirs sing hymns with such passion and harmony is a real African experience. We're not religious people, but we still suggest a visit to at least one Mozambique church, where you can hear this amazing and melodic music ring from the tiny rock chapels. Even if you don't go to a church, the Mozambicans love to sing everywhere they go!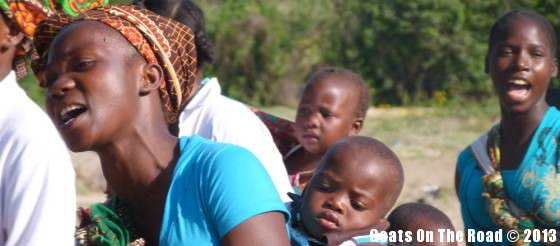 The Islands & Beaches:
If you think you've seen white sand, clear water and exquisite islands in Southeast Asia or the Caribbean, prepare to have the bar raised. The snowy powder and crystal clear seas that fringe Mozambique are basically tourist free.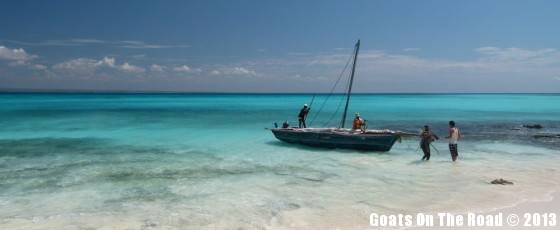 The Adventure:
Sure you can do Mozambique on a tour from South Africa, or on a fly-in / fly-out holiday, but the true allure lies in the adventure of travelling this country independently. If you're willing to hop on some rickety buses, hitchhike between dusty villages and ask around for rides at hotels and restaurants, then you're going to have the adventure of a lifetime.
Getting from point A to point B in Mozambique on your own steam is one of the real highlights of Mozambique travel.
Cons Of Backpacking Mozambique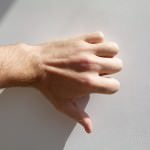 Like anywhere in the world, backpacking Mozambique is not all beaches, boats, bungalows and beers. There are some cons to travelling here, but if you think of them as part of the adventure, then most of them really aren't cons.
It's not easy travelling anywhere in Africa and Mozambique is no different. Here are the cons of Mozambique travel that stood out for us.
Difficult Transport:
Like we said before, hitchhiking and independent Mozambique travel is fun, but it's exhausting. There are times when you're 9 hours into a chapa (minibus) journey and you wish you could at least have a seat without a bar sticking into your back. Or when you're on a bus and you wish there wasn't a chicken on your lap, but this is Africa (T.I.A) and you just have to deal.
If you're not willing to hitchhike, then there are some ridiculously long bus rides that leave disgustingly early. You'll never understand why a bus leaves at 3:00 am, only to circle the town for 4 hours picking up people. It's frustrating, it's tiring, it's uncomfortable, it's Africa.
Corruption:
This is a difficult thing to get used to for western visitors. Being pulled over by police and hassled for money just isn't something we're accustomed to. It's best to avoid confrontation and never hand over your passport. Have a copy of it notarized in Maputo and only hand the police officer the copy.
Usually if you deny their requests long enough they will just give up and let you go, but if they have your passport then you have no power.

Tourist Pricing:
Chapa drivers, taxi drivers, bus drivers and police officers will all try to get a little extra money out of you. Don't let these people give you a false idea of what true Mozambican people are like. It's best to ask your hotel or guesthouse how much a ride should be, and bargain and argue with the drivers until you get close to that amount.
The Language Barrier:
There isn't a whole lot of English spoken in Mozambique, so you should probably try to pick up a little Portuguese. If you see other travellers, ask them if they can speak the language and maybe they can help you communicate. It can be hard to find a local who can speak English.
Crime & Theft:
This is a problem throughout Africa and one that is virtually unavoidable. It's not pleasant to always have to worry about your belongings and sometimes your safety, but it's a part of African travel.
You'll read in your guidebook and online sites that it's unsafe to carry your money and valuables on you, but never leave them in the room. This contradiction is confusing, so really it's up to you. Just avoid walking around at night and you will probably never have any issues.
The People In Mozambique
The people you encounter while backpacking through a country can have a profound impact on the way you view a destination. Not only the local people, but the types of other travellers as well.
Types Of Other Travellers: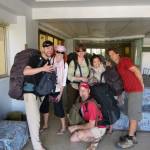 There are generally three types of people who come to Mozambique: 1. South Africans who only make it up to Ponta D'Ouro or Tofo in the south. 2. International visitors on fly-in / fly-out, all-inclusive holidays and 3. Intrepid backpackers who travel the country independently.
All three types of travellers have an adventurous spirit if they're making their way to Mozambique, so you can be sure to have interesting chats with a mix of people at the hostel and restaurant dinner tables.
The Locals:
The Mozambican people are friendly and kind and will usually treat visitors with warm welcomes and beaming white smiles. In the north, the people will be very surprised and happy to see you. Unfortunately there is some resentment towards South Africans, so it's best to make it clear that you're not a South African right from the start.
Mozambicans have been through as much hardship as any African country, but they have somehow overcome the odds and although there is still a lot of crime and poverty, they manage to keep smiles on their faces.
Communication In Mozambique

If you don't speak Portuguese travel will be difficult! It's very seldom that you will find someone who speaks English outside of touristy places like Maputo, Vilanculos and Tofo. Luckily there's usually English-speaking staff at hotels and guesthouses so get them to write down your questions and costs before travelling. Once you're on the road you're on your own.
Getting Around In Mozambique
Transport here is a definite challenge, but hopefully we can help. If you're not going to fly, then the only way to get around is by bus, chapas and hitchhiking. Be prepared for long, tiring days. Buses and chapas often leave at 3 or 4 in the morning so set your alarms! Here's a quick run down of our journey from south Mozambique to the north, including costs and times:
Maputo —> Tofo (by chapa) 8.5 hours – 600MTC
Tofo —> Vilanculos (by chapa & ferry) 6 hours – 250MTC
Vilanculos —> Nampula (hitchhike) 22 hours – 500MTC (Donation)
Nampula —> Mozambique Island (by chapa) 3 hours – 190MTC
Nampula —> Pemba (by bus) 8 hours – 345 MTC
Pemba —> Tanganyaka (Hitchhike) 3 hours – free
Tanganyaka —> Ibo Island (by boat) 1.5 hours – 150MTC
Ibo Island —> Rolas & Matemo (2 night sailing trip) – 1250MTC
There are buses that can take you between Vilanculos and Pemba but you have to change numerous times and most of the buses don't line up so it will take you days. The best way to get north is to hitchhike on the highway outside of Vilanculos and hop in with a trucker or a driver.
They will usually expect some payment so work that out before hand. If you don't want to hitchhike, consider flying to Nampula.
Visa Regulations For Mozambique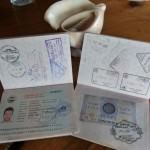 All visitors (except citizens of Swaziland, South Africa, Tanzania, Botswana, Malawi, Mauritius, Zambia and Zimbabwe) need a visa, which can be obtained on arrival at some airports (Maputo, Vilanculos and Pemba), at some land borders and at Mozambican (and some British) embassies/high commissions/consulates.
Visas on entry can be purchased in Meticais and US dollars. In the south, South African Rand is also accepted. If you are heading into Mozambique from South Africa, then you can get your visa in major cities. In Pretoria, these visas are expensive ($108  for 60 day multiple entry).
Land borders may also charge a stamping fee on entry, which is generally USD $2, but is often waived if you buy your visa at the border. Keep in mind that many land borders won't issue visas and that direct buses from South Africa to Maputo won't wait for you at the border if you need to buy a visa. It's best to just get your visa before arrival to avoid some headaches.
Entry Requirements To Mozambique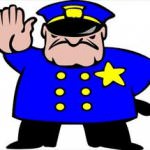 You will need to have at least one blank page in your passport which must be valid for at least six months from the date of entry.
Visas to Mozambique are expensive, but they're pretty easy to obtain at embassies in your home country, or neighbouring countries on your trip around the continent.
If you are coming from a Yellow Fever infected area, then you will need proof of your Yellow Fever vaccination. Other vaccinations are recommended but not required.
Health In Mozambique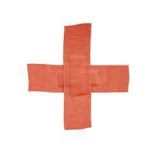 Being an African nation, there are some definite health issues in Mozambique. There is a high risk of Malaria throughout the country and anti-malarial prophylaxis are highly recommended. We recommend Malarone for the least amount of side-effects, but at $5 / pill, they may be out of the budget for those without proper health coverage.
Always sleep under a mosquito net and wear mosquito repellent. You can pick up these pills for less money in Africa or online before your departure. Sun burns and heat exhaustion are another common ailment for travellers so wear sunblock and stay in the shade whenever possible.
Approximately 12% of the local population is infected with HIV so (as with anywhere) avoid unprotected sex. There have been outbreaks of Cholera around Nampula and Manapo that affected 500 people and killed 52. Check with the red cross or your government health website before entering these areas.
The list of other diseases in Mozambique is long and disturbing, but keep in mind that aside from Malaria, these diseases seldom affect travellers. Take your anti-malarial pills, cover up from the sun and you'll be fine.
Phone & Internet In Mozambique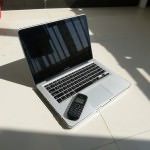 There is sufficiently fast internet in Maputo, Tofo, Vilanculos and Nampula but outside of city centers, you may find it hard to connect and if there is internet (just like the rest of Africa) it will probably be painfully slow. Check your emails when you can but mostly just enjoy being unplugged.
SIM cards can be picked up for just a few dollars in Mozambique and airtime is cheap. There are men and women on the streets wearing colorful vests that advertise different phone companies. They seem to be everywhere and they can top up your phone on the spot. A handy way to keep your mobile working! Click here to learn more.
When Is The Best Time To Visit Mozambique?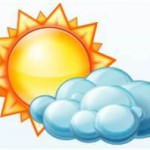 The best time to visit Mozambique is from May – November, during the cool, dry season. Temperatures hover around a balmy 25-30˚C and the ocean is blissfully warm. Around Christmas, New Year's and Easter, the southern towns and resorts fill up with vacationing South Africans but outside of these places, you won't notice much of a peak season crunch.
Prices will go up around Tofo and Vilanculos during these times but nothing too crazy. The rainy season sees A LOT of rain but it is still possible to travel at this time. With "new" roads linking the south to the north, it's less likely that rain will halt your travel across the country.
Overall Rating:
9/10!
Mozambique is well deserving of this 9 star rating. It would easily be a 10 if it wasn't for poor transport and the risk of malaria and crime. It's truly a traveller's paradise and it's bound to satisfy even the most adventurous backpacker's appetite for the untravelled.
Things are changing fast in Mozambique though, as the whispers of the dream-like north make their way into the travel community. Get here fast and witness an amazing paradise!
Want To See More Free Backpacking Guides?
Like it? Pin it! 🙂