Being a Cambly tutor can be great if you want work remotely as an online English tutor but don't have any teaching experience.
Cambly is an established online teaching company with flexible tutor requirements. I've been a Cambly tutor for a while now and it's been a wonderful experience. Now, I can tell you firsthand all about this popular online English teaching platform.
How to Become a Cambly Tutor
In this Cambly guide, we'll look at how the Cambly online teaching platform works, what you'll need to apply, how much money you can make, and how to succeed as a Cambly tutor.
See Also: 10 Things to Know Before Becoming an Online English Tutor
Wondering how to become a Cambly tutor? Read on to find out!
About Cambly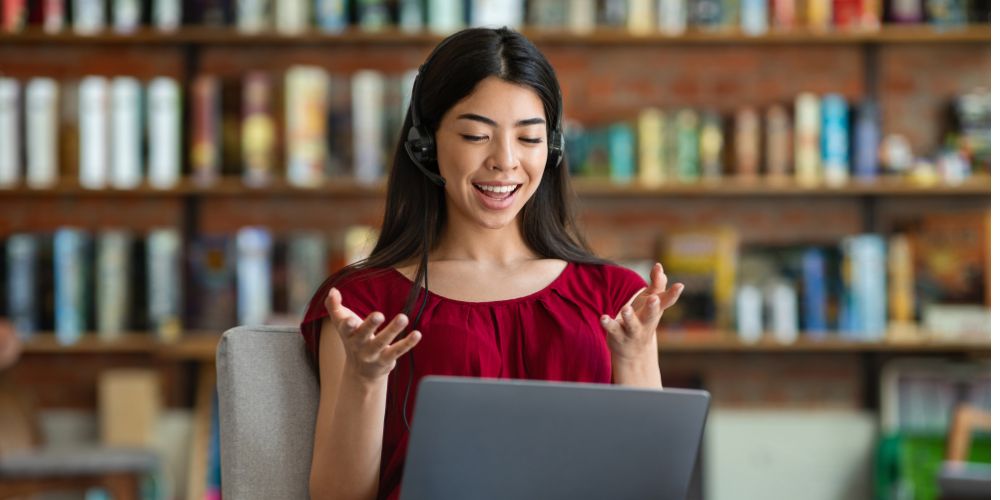 Cambly is an online English language website that offers lessons to adult students around the world.
To become a Cambly tutor, you just need to be a native or near-native English speaker. There are very few additional requirements, making this one of the easiest platforms to start with if you don't have teaching experience or a degree.
Lessons are free-flowing and relaxed. Students usually want to practice their conversation skills, so your main job as a Cambly teacher is to carry on conversations with your students.
Why Become a Cambly Tutor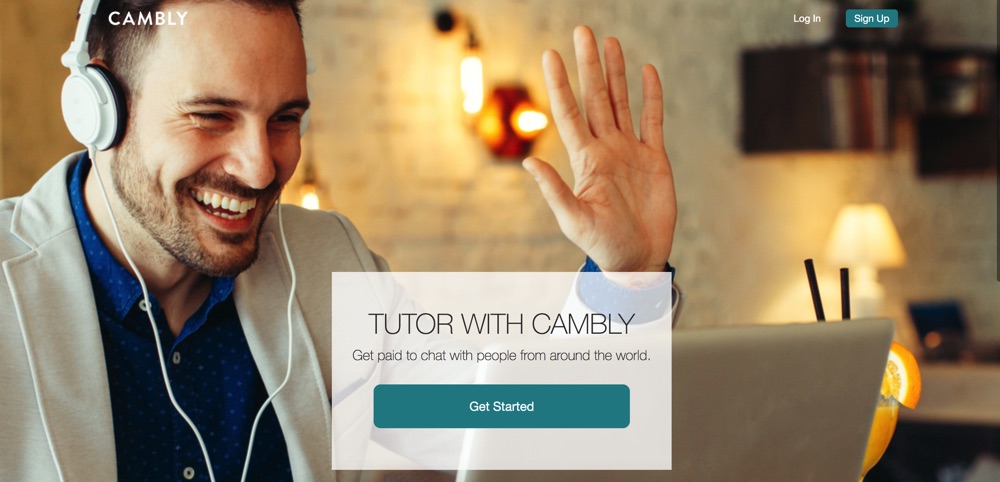 Cambly is one of the best platforms to work for if you're totally new to teaching or if you don't have any degrees and certifications.
Many other platforms require a BA degree or a Teaching English as a Foreign Language (TEFL) certificate, but Cambly only requires that you are an excellent English speaker with a passion for teaching!
Because there are relatively few barriers to entry, this is a great platform for people who want to start their online teaching careers.
Cambly is also a flexible option schedule-wise. With no mandatory minimum or maximum hours, Cambly teachers can work as much or as little as they want.
Cambly Requirements
To teach with Cambly, you'll need to meet the following teacher qualifications and technical requirements.
Teacher Qualifications
Cambly teachers must be native or near-native English speakers. Cambly does not require any additional degrees, certifications, or qualifications. You should be good with people and have strong conversation skills.
If you would like to teach English online without any experience, this might be the perfect platform for you.
See Also: Teaching English Online and Abroad (Complete Guide)
Technical Requirements
Cambly requires that tutors have a high-speed internet connection, a teaching device with a webcam, and a headset with a microphone. Teachers should also have good lighting on their face and a quiet working environment free from distractions.
We will discuss this more in the next section, but it's important to note that Cambly expects teachers to have their full technical set up, including lighting, webcam, headset, and microphone, from their initial application.
Make sure you have all the required gear ready to go before you create a tutor account and sign up.
How to Get Hired with Cambly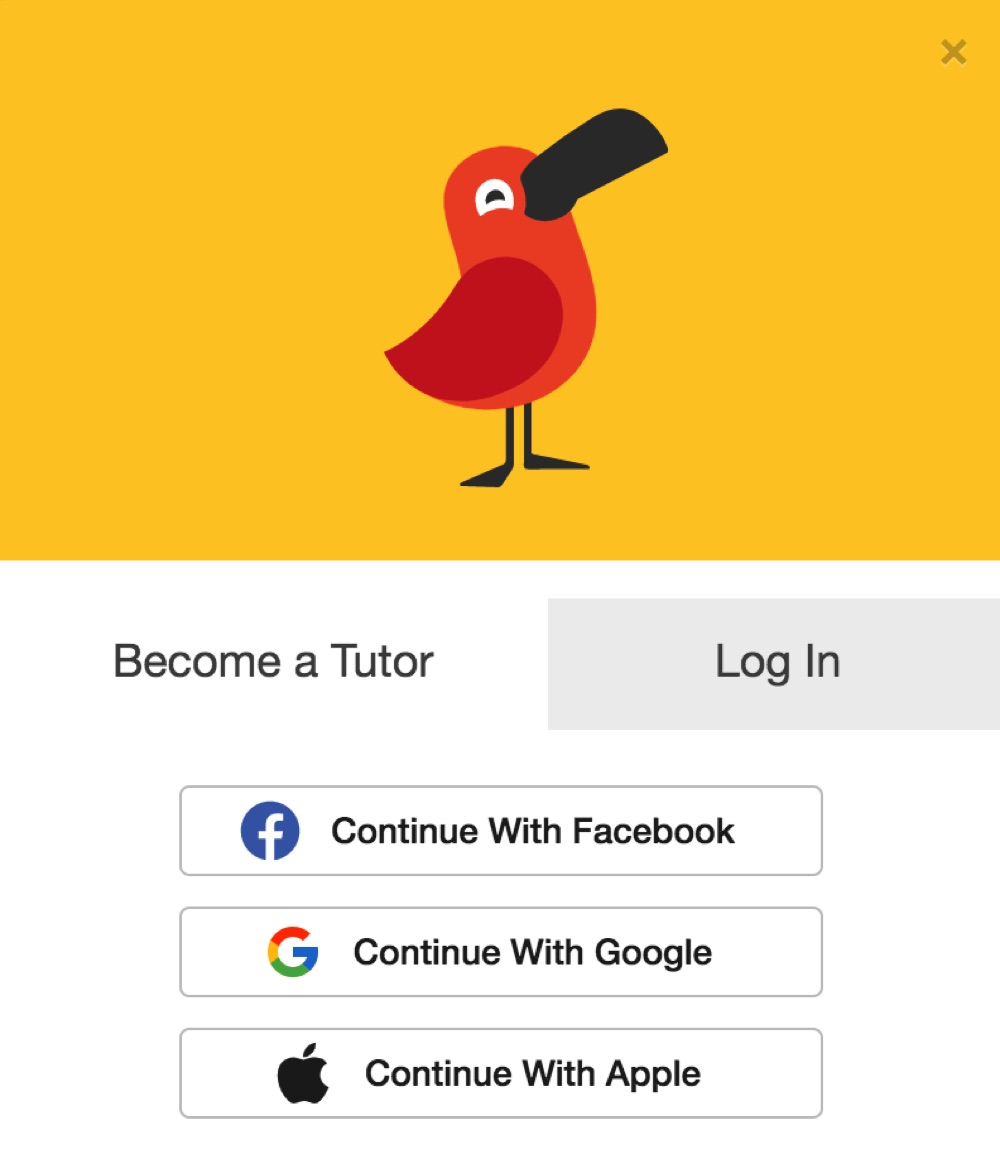 The Cambly application process is simple. To get hired by Cambly, you'll start by going to the Cambly: Become A Tutor webpage and creating an account.
You can create an account using your Facebook page, Google account, or Apple account. You can also use your email address and password. 
The first step of the hiring process after signing up is to test your technology and teaching gear. You should have: 
A high-speed internet connection
A webcam (this can be an external webcam of the one built into your computer)
Good lighting so your face is clearly visible
A headset with a microphone
When you are ready for Cambly to assess your set up and technology, click the "Start Test" button. If everything works correctly, you'll pass your technology evaluation and begin to create your teacher profile.
Finally, you'll record a short introductory video that potential students will see. This video should be about two minutes in length and highlight your English speaking abilities.
Remember that students will choose you based on your teacher profile and introductory video, so it's important to put your best foot forward.
CLICK HERE TO SIGN UP WITH CAMBLY
How Cambly Lessons Work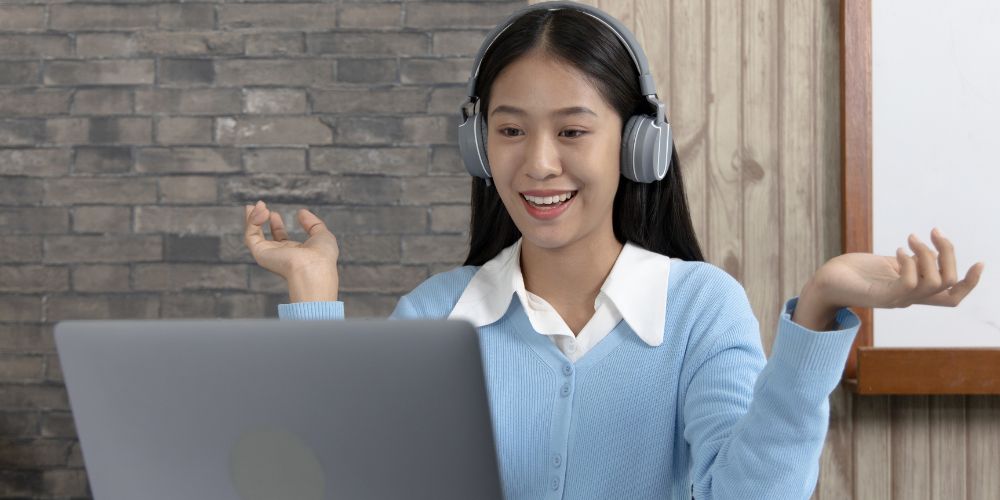 On the platform, students browse through teacher profiles and videos to determine which Cambly tutor is the best fit. Once they find a tutor they want to practice with, they can book a class.
Lessons on Cambly are one-on-one. There are no set lesson plans so students and teachers will work together to determine what topics will be covered.
Because you'll be working with students from all over the world with very different needs, you might teach classes on a wide range of topics in a single day. Students are also able to send over topics of interest before their lesson if desired.
During the lesson, students and tutors will talk over video chat. Video calls are held on the Cambly platform. You don't need to use a third-party tool like Skype or Zoom.
Conversations are more free-form and the focus is on building speaking and listening skills in the English language. You might talk about movies, travel, food, hobbies, or anything else your student is interested in.
Lessons are paid by the minute, which means that you might be teaching for any duration of time that your student wants. The Cambly platform will automatically track your teaching minutes for you so you don't have to worry about timing yourself.
All lessons are recorded and available to the student so that they can practice independently.
Cambly Schedule and Bookings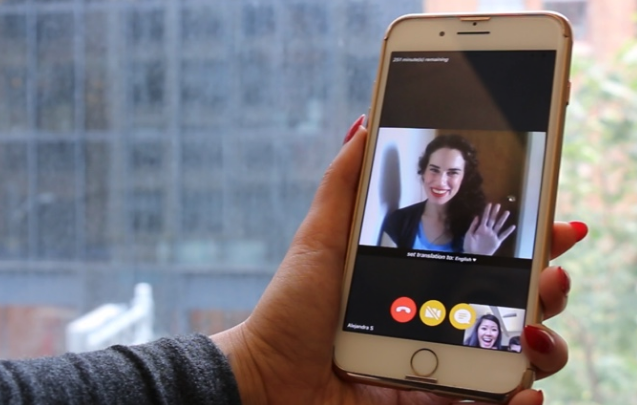 Cambly is great for teachers who need a flexible schedule. There are no minimum or maximum teaching hours and no set schedules.
Because students are located all over the world, Cambly is open for lessons 24/7. This makes Cambly a great alternative for teachers who want to have lessons outside of the high demand times in Asia.
There are four main ways tutors can schedule classes.
1. On-Demand Classes
First, Cambly tutors sign on to the platform and wait until they receive a call. Likewise, students can simply log on to the Cambly platform and start chatting with an available tutor. These chats can last as long as the tutor and student are both available.
If you decide to open classes using this method, you don't need to do any planning in advance. All you have to do is log into your Cambly account when you have some free time and you can start earning money.
The downside of this method is that you will only be paid for the minutes you teach. Some Cambly tutors report a lot of unpaid "waiting around" time between calls.
The upside is that this is truly one of the most flexible ways to make money online and great for people who have unpredictable schedules.
2. Priority Hours
Second, tutors can sign up for priority hours. Priority hours are times when Cambly has a higher call volume. Tutors who sign up for priority hours will likely get more calls.
Often, Cambly also guarantees a minimum payment for 15 minutes per priority hour, regardless of how many calls a tutor receives.
This option is similar to the first option except for you must let Cambly know that you're going to be online in advance. The benefit is more calls and less downtime.
3. Lesson Reservations
Third, students and tutors can also choose to reserve lessons in advance. This option allows teachers to have more structure to their schedule. Tutors can open up their availability in advance and students can make a reservation for a specific date and time.
Students can do this by picking the day and time they want to have a lesson. From there, they can see all the tutors that have availability during that time.
Also, if a student really enjoys your lessons, they can go to your tutor page directly and book a lesson with you using your availability calendar.
For scheduled lessons, tutors and students will usually decide on the lesson topic in advance.
4. Hold a Spot for a Regular
Fourth, you can hold a time slot for an individual student. If you have a call with a student you really connect with, you might want to teach them again in the future. If they feel the same way, you can coordinate schedules and offer them a time slot of their choosing.
To do this, you'll start by adding the student to your list of regular students. Then you can hold a particular time slot for them on the scheduling page by clicking "hold a spot for a regular" and selecting the student. Now, that student has exclusive access to that time slot.
Will I See the Same Students Every Day?
No, you will likely see different students each day. This is because Cambly is a freetalk platform and students have the option to "chat on demand."
While it is possible you will see some of the same students if you allow reservations or hold time slots for students, you shouldn't plan on always seeing familiar faces.
No Show and Cancellation Policies 
Students: For scheduled lessons, Cambly requires that students cancel within 12 hours of the scheduled start time. Too many missed classes will result in students being unable to book scheduled lessons on Cambly for one week.
Tutors: If you only use Cambly as an on-demand platform, you won't have to worry about canceling lessons. If something comes up, just don't log in and you won't have to teach.
If you sign up for priority hours and can't make it, you must cancel within 12 hours to avoid any penalty.
In my research, I couldn't find any information about canceling lessons or priority hours for extenuating circumstances. It sounds like you just have to take the penalty, which is mild.
How Much Does Cambly Pay?
Cambly pays tutors a set rate of $0.17 USD per minute or $10.20 USD per hour. Cambly Kids pays $0.2 per minute or $12 USD an hour. Payment through Cambly is simple by Paypal, direct deposit, and more.
Whenever you're chatting with a student on the platform, Cambly automatically tracks your time. Teachers are paid via PayPal every Monday.
It's important to mention that even though you might log into the Cambly for a platform for an hour, you aren't guaranteed an hour's worth of pay. You'll only be compensated for the time you're actually on calls.
The only exception is if you open priority hours. During priority hours, you are guaranteed pay for 15 minutes of every priority hour booked, even if you don't get any calls. 
What Is Cambly Kids?
Cambly Kids is for students 4 to 15 years old. It's a more structured program, with seven levels and a full curriculum. There's not only video where the Cambly tutor interacts with the child, but also a shared screen for class content.
It's still focused on speaking, however, with 30% of class time spent on tutor instruction and guidance and 70% for student speaking practice.
Cambly Kids is a good option for tutors who enjoy working with children, especially because it pays more: $0.2 USD a minute ($12 an hour) instead of $0.17 USD per minute ($10.20 an hour) for regular Cambly tutors.
Tips for Being a Successful Cambly Teacher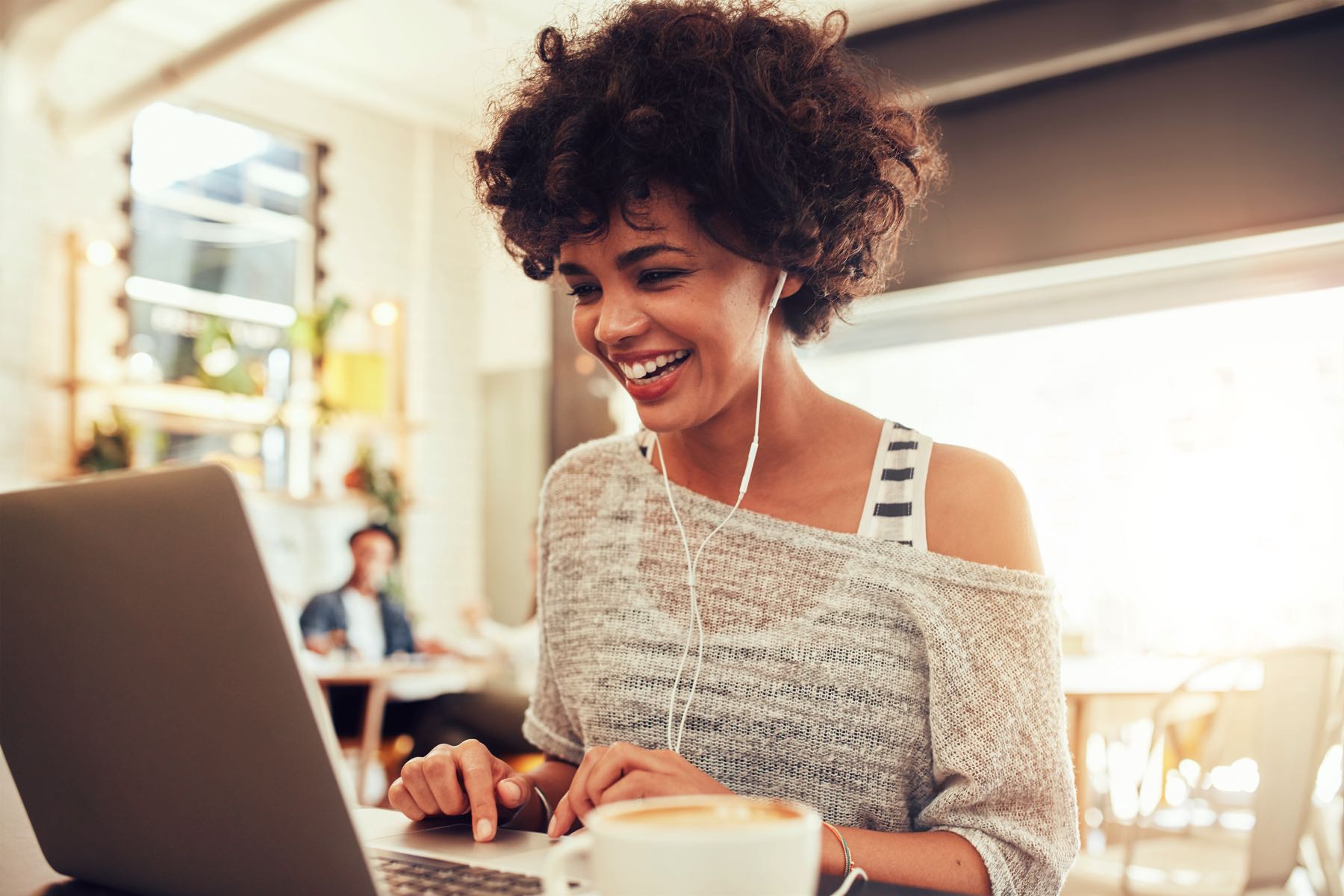 According to existing Cambly teachers, being an awesome tutor really comes down to your enthusiasm and people skills. Creating a positive and encouraging classroom environment will take you far on Cambly.
These tips will also help you stand out:
Work priority hours if possible to get a higher volume of calls. This is also a great place to meet potential long-term students.
Type corrections, vocabulary words, and sentences in the chatbox during the lesson. Cambly has a translate feature that can be helpful for students.
When you connect with a student, ask them for their availability to coordinate future lesson reservations. Cambly has an option where you can hold time spots for regular students if you want a more consistent schedule.
Get to know your students so you can offer lessons that meet their needs. Ask lots of questions and encourage plenty of student output.
Cambly Teacher Reviews
As with all jobs and teaching companies, there are pros and cons to becoming a Cambly tutor.
See Also: 15 Pros and Cons of Online Teaching Jobs
Pros of Teaching with Cambly
Cambly is a great choice if you want to work with adult students in a casual environment. Students can come from all over the world which means your sessions will be interesting and diverse.
Scheduling is very flexible and you won't be locked into a long term contract.
With Cambly, there are no minimum or maximum teaching hours. You can log in whenever you have downtime and start chatting with students right away. You can also choose to let students book you in advance if you want more structure.
Cambly is a conversation platform. This means that you won't have to do much prep work as a teacher. There is no lesson planning and you aren't expected to use props, think of classroom games, or set up an online teaching background.
You just log in and teach.
Because they have some of the most relaxed hiring requirements around, Cambly is a great place to start if you've never taught online before. You don't need experience, a TEFL, or a degree to teach with Cambly. You only need to be passionate and great with people.
Cons of Teaching with Cambly
One of the biggest downsides of Cambly is the pay rate.
Cambly has a lower tutor pay rate than some of the other online English companies. This was the most common complaint about teaching with Cambly across online forums and teacher websites. 
Another con of teaching with Cambly is that they don't have the best technical support and the website sometimes faces issues. This can be frustrating for teachers who were planning on earning money but weren't able to log in as they anticipated.
Finally, the teacher rating system has some imperfections, according to Cambly tutors. Any student that takes a lesson with you can leave a review, and there isn't much moderation.
This means that you could end up with a lower review score because a student didn't like your style or because there were technical issues during the lesson. There isn't a process to dispute unfavorable reviews at this time. 
FAQs About Being a Cambly Tutor
Have a question about what it's like being a Cambly tutor? Most of these were answered in the article above, but you can find quick answers here.
How much does Cambly pay tutors?
Cambly pays tutors $0.17 USD per minute ($10.20 USD per hour). Cambly Kids pays tutors $0.2 per minute ($12 USD an hour).
Is being a Cambly tutor worth it?
I think so. It pays less than some other online English teaching platforms, but the flexible schedule and relaxed, speaking-only lessons make up for it. Plus, you can be a Cambly tutor if you don't have a degree or prior teaching experience.
Is working for Cambly legit?
Absolutely. Cambly is an established company with good reviews online.
Can anybody become a Cambly tutor?
You need to be a native English speaker and you need to meet Cambly's technical requirements, but that's it. No degrees, certificates, or teaching experience is necessary to be a Cambly tutor.
What is the Cambly dress code?
According to the Cambly Code of Conduct, you should dress as if in a university classroom. Casual is ok, but you must "be fully and respectfully clothed."
Who Is Cambly Best for?
Cambly is a great platform for those who want to teach English online without experience and without a degree. It's also a good option if you want to work with adult students or if you require a very flexible schedule.
While the pay with Cambly may be lower than with other online ESL companies, the overall atmosphere is more casual. Lessons are conversations about whichever topics you and your students enjoy.
If you're looking for an online teaching job that is laidback with few application requirements, Cambly is a good option to consider.
LEARN MORE AND SIGN UP WITH CAMBLY
Lead image in this article is courtesy of Shutterstock.com. Click here to learn more.
Like This Article? Pin It!