The beach town of Playa del Carmen is one of the most popular places to visit in Mexico. Thankfully, since there's no airport in PdC, it's very easy to get from the Cancun airport to Playa del Carmen, making this beachfront destination very accessible.
Best of all, Cancun airport transportation runs like a well-oiled machine. It's very easy to get from Cancun to Playa del Carmen — and all of the resorts in between.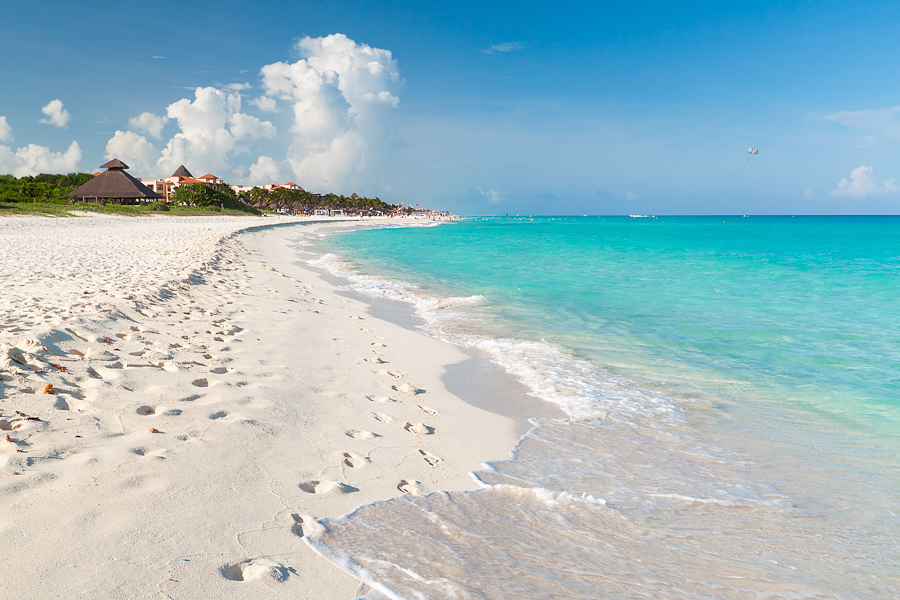 I've made the trip from Cancun airport to Playa del Carmen a few times now and can speak from experience that it's a breeze.
Before you know it, you'll be kicking back and relaxing with a margarita in your hand. As a matter of fact, you can even grab one of those as soon as you get out of the airport. Viva Mexico!
In this detailed guide on how to get from the Cancun airport to Playa del Carmen, I'll go over all the best options to help you arrive quickly and safely — so you can enjoy all that the town has to offer.
From exploring nearby Mayan ruins, and chilling out at beach clubs, to snorkeling in cenotes and dining on tasty food, there are plenty of awesome things to do in Playa del Carmen once you get there.
Ready to book? A Cancun to Playa del Carmen shuttle is the best way to get from the airport to Playa. The shuttle is shared, clean, safe, and efficient. The cost is $25 per person. Learn more here. If you'd rather travel in a private shuttle with just you and your group, the cost is $60 per person. Learn more here.
Cancun Airport Information
The Cancun International Airport is a major hub, with tons of options for direct flights. You can fly directly here from all over North and South America and some places in Europe. It's a super convenient place to travel to and also very close to Playa del Carmen, which is just 68 km (42 miles) from Cancun.
You've just landed at the Cancun airport and you're headed to Playa del Carmen. What are the transport options? As it turns out, you have quite a few choices for how to get from Cancun to Playa del Carmen.
First of all, I should mention that the Cancun International Airport is actually south of Cancun proper.
It's located in between Cancun and Playa del Carmen, so you don't even have to go to Cancun if it's not on your itinerary. You can just head straight from the airport to Playa del Carmen, which usually takes around an hour.
Before we get into the details of each option, let me tell you what NOT to do.
Under no circumstances should you accept a ride from a random person in the arrivals hall. They are not legit taxi drivers and they will at the very least rip you off.
To be honest, I wouldn't even bother with taxis at all. Sure, you can definitely get a taxi from Cancun to Playa del Carmen, but it's really expensive and will most certainly involve some haggling.
In my humble opinion, it's best to just forget about taxis altogether for this trip and opt for a shuttle from Cancun to Playa del Carmen.
☞ SEE ALSO: Best Time To Visit Mexico – The Ultimate Guide
Here are your best options for getting from the Cancun Airport to Playa del Carmen, including information on prices and times.
1. How to Get From Cancun to Playa del Carmen By Private Transfer
The first option on our list is a private transfer. This is the best for those who want to get from Cancun to Playa del Carmen as quickly, safely and comfortably as possible.
The price of a private transfer depends on the type of vehicle and the number of people in your group.
The cheapest option is a Toyota Hiace van or a similar vehicle. For 1-3 people, the cost is $60 one way or $110 round trip. The price for 4-6 people is $70 one way, or $120 round trip, and for 7-9 people it costs $85 one way or $135 round trip.
As you can see, this is actually a great deal, especially if you have a big group.
Buying a round trip private transfer with a group of 7 ends up costing even less than the local ADO bus! If you're flying solo, it'll be more expensive for you, but if you want to get to the beach ASAP, it's still a good option.
You also have the option of booking a luxury vehicle (Suburban or similar) for your private transfer. These fit 1-6 people and cost $99 one way or $175 round trip. For the same price, you could also get a 16-seat Sprinter van if you have a really big group.
If you really want to splash out on your trip from Cancun to Playa del Carmen, it's even possible to book a limo.
The Chrysler is $299 one way or $525 round trip and fits up to 11 people. The upgraded Suburban holds 14 and costs $375/$599. If you're here for a special occasion, this may be the way to go!

SEE DEALS FOR PRIVATE TRANSFER
I should note that these prices are only available when you book online in advance. To book your trip, click here to check out the various options I described above.
When you factor in the cost of getting from the bus station in Playa del Carmen to your accommodation, and all the waiting around time, a private transfer really is a great deal, especially for a group.
Even if it costs a little more, it's worth a few bucks to not have to deal with those con artist cab drivers that hang around the bus station.
2. Cancun to Playa del Carmen Shuttle
The second choice would be to take a shuttle from Cancun to Playa del Carmen. The difference between the private transfer and the shuttle is that the latter is shared — obviously, the cost is less.
If you're looking to spend less, aren't in a huge hurry to get to your accommodation, or you simply want to travel with others, then the Cancun to Playa del Carmen shuttle could be a good option for you.
The shuttles are sanitized, comfortable, air-conditioned, always clean, and operators will provide you with anti-bacterial gel.
At just $25 USD per person to get from the Cancun airport to Playa del Carmen, the shuttle is a good bet. Click here to learn more.
3. Cancun to Playa del Carmen By Bus
The main company running this route is ADO, and they also travel to several other destinations in Mexico.
There are now four terminals in the Cancun airport. Terminal 1 is for charter flights, and most international travelers arrive at either Terminal 3 or the shiny new Terminal 4. You can catch the ADO bus headed to Playa del Carmen at all of them except for T1.
The ADO bus runs from the Cancun Airport to Playa del Carmen every 20-30 minutes from 8AM until around midnight. There are also two different buses in the middle of the night if you have a late arrival. You can check their website to find exact times here.
You can buy tickets for the ADO bus inside the airport right after you go through immigration and customs. They have a stand near where all the rental car companies and tour operators are set up. Alternatively, you can just get yourself out to the bus stop and grab a ticket from the stand there.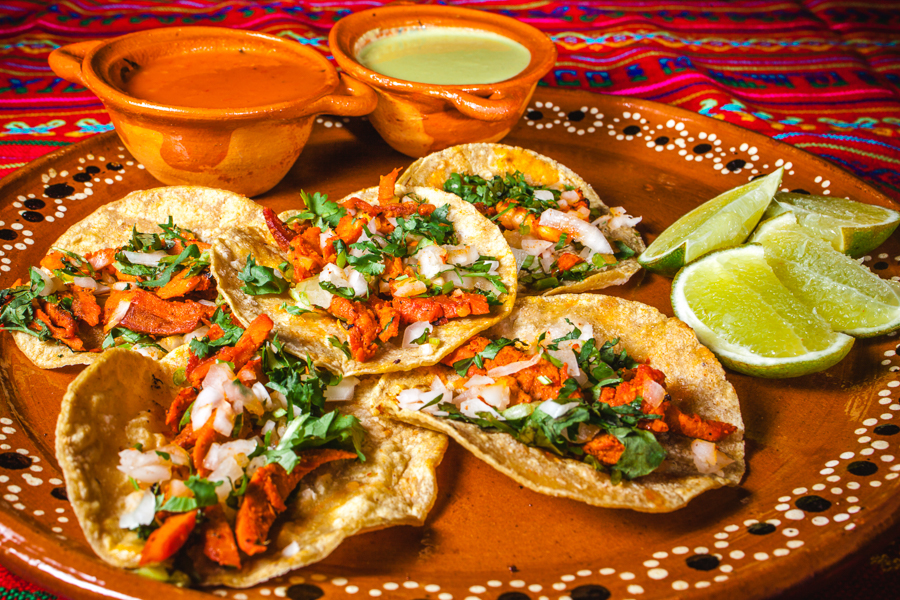 The ADO buses are usually very punctual, but sometimes traffic causes delays.
Unless you arrive in Cancun at 4AM, you should never have to wait too long for a bus. Both international terminals have a little bar near the bus station where you can sit down and grab a snack and a drink while you wait.
One thing to consider if you choose to take the bus is that you might also need transportation to your hotel from the bus station in Playa del Carmen.
The taxi drivers that wait outside the bus station there charge some ridiculous rates to tourists, so just be prepared. It's honestly worth it to walk a few blocks and just hail a cab on the road unless you have a lot of luggage.
There are plenty of excellent Playa del Carmen hotels that are located within a few blocks of the ADO station. Be sure to check the location of yours before choosing how you'll get from Cancun to Playa del Carmen.
4. Cancun to Playa del Carmen By Rental Car
If you like having your own wheels, there are plenty of rental car companies at the Cancun airport. Rental cars in Mexico are very affordable and allow you to be in control of your trip.
Renting a car is a great option for those who plan to take a lot of day trips from Playa del Carmen. Within a few hours of the city, you can visit ruins, cenotes, adventure parks, colonial towns, and so much more. Sitting around waiting on buses or haggling with cab drivers can take up a lot of time and effort. It's so much easier to just jump in the car and go.
First of all, you're probably wondering if it's safe to drive in this part of Mexico.
While it's definitely true that there are some parts of Mexico you probably don't want to be driving in, the Riviera Maya isn't one of them. This area is very heavily policed and is generally a safe place to travel around.
As long as you stick to main roads and drive mostly during the day, you should be just fine driving here. Just make sure you always roll up the windows, lock the doors, and don't leave valuables in plain sight when the car is parked.
The drive from Cancun to Playa del Carmen is a straight shot down Highway 307 and is quite easy. Your accommodation in Playa del Carmen may include free parking, but if it doesn't there are plenty of places to park in town.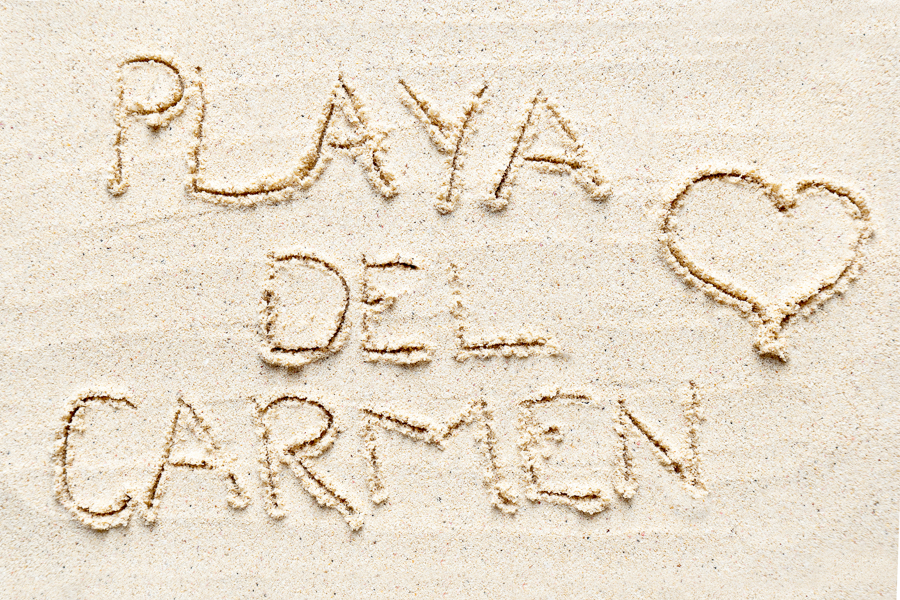 Of course, you always have to worry about insurance, and in Goats On The Road's experience, they had to pay a mandatory fee/insurance when they rented a car for a month in Manzanillo — which really added to the rental cost.
Some rentals include liability insurance but many of them don't. You'll need to be sure to read the fine print of the agreement to see what is and isn't covered. If you decline the insurance, you'll have to put a large hold on a credit card.
Whatever you decide to do with insurance, be sure you check the car carefully for any dents and scratches. Take pictures if you spot anything and be sure the company marks them down. The last thing you want is to be charged for something you didn't even do.
Almost all rental cars in Mexico are automatic. They drive on the right side of the road here, so it'll be familiar for those from the US and Canada. One thing that may shock you here is the driving style, as some seem to think they're racecar drivers on the highway from Cancun to Playa del Carmen.
One thing to be aware of when driving in this part of Mexico is the gas scam. You don't fill up your own tank here, but rather have workers at the gas station do it. Unfortunately, many of them try to take advantage of tourists by not starting the meter from zero or by swapping out larger bills for smaller ones. Just be very alert when filling up the tank so you don't get conned.
Another thing to take into consideration is the extra cost you'll incur from tolls and parking. If you plan to travel to places like Tulum and Chichen Itza, you'll definitely end up spending some extra money on both of these. Be sure to keep cash (Mexican pesos, not USD) on you for these expenses.
5. Transportation From Playa del Carmen to the Cancun Airport
Sadly, all vacations come to an end at some point. When you have to get back to the Cancun airport, you can use the same options I listed above.
Playa del Carmen to Cancun by Private Transfer
If you're going to go this route, you might as well buy a round-trip ticket in advance. As I mentioned earlier, you get a pretty good discount when buying round trip tickets from Cancun to Playa del Carmen. Or, if you didn't purchase a private transfer on your way to PdC, but you want one on the way out, you can just purchase a one-way ticket.
The only reason I would say not to buy a round trip ticket is if you have an open-ended trip and you're not exactly sure of your departure date.
Or perhaps you're planning on moving around and not coming and going from the same place. Many people like to visit other towns like Tulum or Valladolid when traveling in this part of Mexico, which I highly recommend if you have the time!
Playa del Carmen to Cancun by Bus
Just as it is when traveling from the airport to town, the ADO bus has a few options in the middle of the night. It starts running regularly at 7AM with buses leaving every 20-30 minutes.
On the way out of town, you can catch the bus at either the main tourist terminal near 5th Avenue or the other one on 20th. Buses leave from the first one and make a quick stop at the other. Just choose whichever one is closest to your hotel.
There's no discount for buying round trip tickets on the ADO bus, so you might as well just buy a one way in both directions. You don't even need to buy the ticket in advance as buses run so frequently. Just show up at the station and get on the next bus.
Be sure to leave nice and early, though, as you never know what traffic is going to be like on the way to the airport. The ADO bus stops at Terminal 4 first and then goes to T3 and T2, so take that into consideration.
Renting a Car
If you rented a car for your trip, you'll want to be sure to head back to the airport nice and early. You'll have to return the car and make sure there are no surprises with your bill before flying out.
Personally, I've never rented a car in Mexico (but, Goats On The Road, Nick and Dariece have). I just don't find it necessary since public transportation is so good here.
That being said, I've had several friends rent a car from the Cancun airport to explore the Riviera Maya, and none of them have had any problems with false charges or anything like that. Just make sure you go over the car with the company to ensure there are no damages that you're responsible for.
Now You Know How to Get From Cancun to Playa del Carmen
How you choose to travel from the Cancun Airport to Playa del Carmen all depends on your group and preferences.
Do you want to get to your accommodation as soon as possible? Do you want a more comfortable ride? Are you travelling on a strict budget? The type of transport you choose will depend on your personal circumstances.
A private transfer is the best option if you're on a shorter vacation and want to maximize your time in Mexico. It's also a great option for those who aren't on a tight budget, want door-to-door service or are in a group. The bigger your group, the better deal you'll get.
It might even work out to be about the same price as the bus depending on how many people you have. It's also nice having the peace of mind that someone will be waiting for you as opposed to the other way around.
Plus, if you're staying at a resort that's actually a 15-20 minute drive from the bus station in Playa del Carmen, you'll end up spending about the same as you would on a private transfer after you factor in cabs to and from the bus station.
For those traveling in a group, a private transfer is definitely a solid choice.
If you're a solo traveller on a budget, or if you don't mind waiting around and sorting out transfers from the bus to your accommodation, then taking the ADO bus is a good option for you.
If you really want to rent a car, you can wait until you get to town and sort it out there. You'll most likely find a better deal on rental cars on the ground than you would if you booked online. Plus, renting from the airport is always more costly.
I hope this guide helped you figure out your Cancun airport transportation. However you decide to get from Cancun to Playa del Carmen, I hope you have an awesome trip there. Chill out on the beach, stroll along 5th Avenue, feast on street tacos, dance the night away in the clubs, and enjoy your holiday!
Like This Article? Pin it!