Central Asia
This is one of the least touristed regions on Earth! In many countries here, people still live a nomadic lifestyle and sleep in yurts. Muslim and Russian influences are prominent here and there's a wonderful mix of ethnic groups, languages and cultures. Have a look at our adventures in this part of the world – Central Asia truly is an epic place to travel!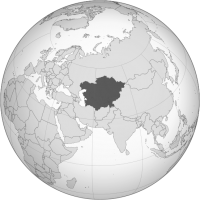 Travelling Tajikistan is not always easy, but the days of corrupt border guards and random checkpoint charges are pretty much over. This guide will teach you everything you need to know about travelling in this fascinating country. Rough and rugged Tajikistan is a place where few travellers venture, but with recent improvements in tourism infrastructure, ...
Backpacking Kyrgyzstan is often considered to be a highlight of travel through "The Stans" and for good reason. The scenery is breathtaking, the people are warm and welcoming and best of all, there is no visa required to enter the country! Not only is it easy to get into Kyrgyzstan, but once you're in, it is ...