If you're a budget backpacker, you'll have no problem finding affordable things to see & do in Chengdu.  Many of the admission prices to temples, monasteries, parks and museums are either very cheap or free.
Wenshu Temple is a beautiful Buddhist Temple dedicated to Wenshu, the Bodhisattva of Wisdom.  The cost of entry to this monastery is a measly 5rmb.  You can walk around this sprawling complex for quite a while admiring the architecture.  There's a calming feeling that comes over you once you enter through the gates.  It's a great place to get away from the bustling streets of Chengdu.  Wenshu Temple is on the subway line, get off at Wenwu Road Station.
☞ See Also: Coming & Going from Chengdu and Where to Eat in Chengdu and Where to Sleep in Chengdu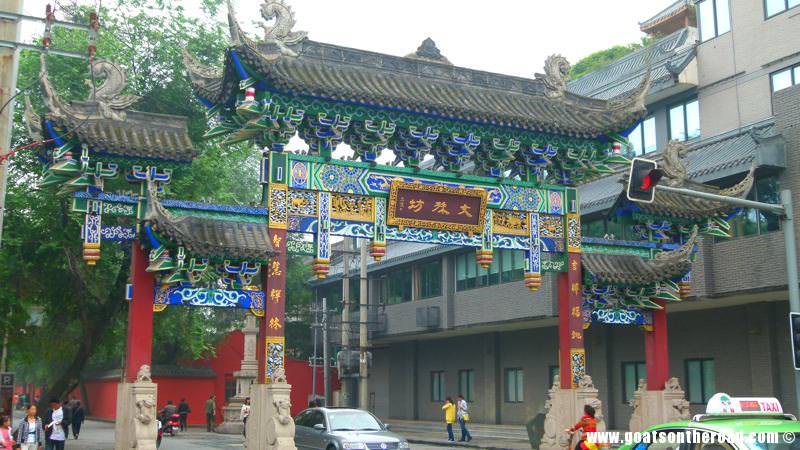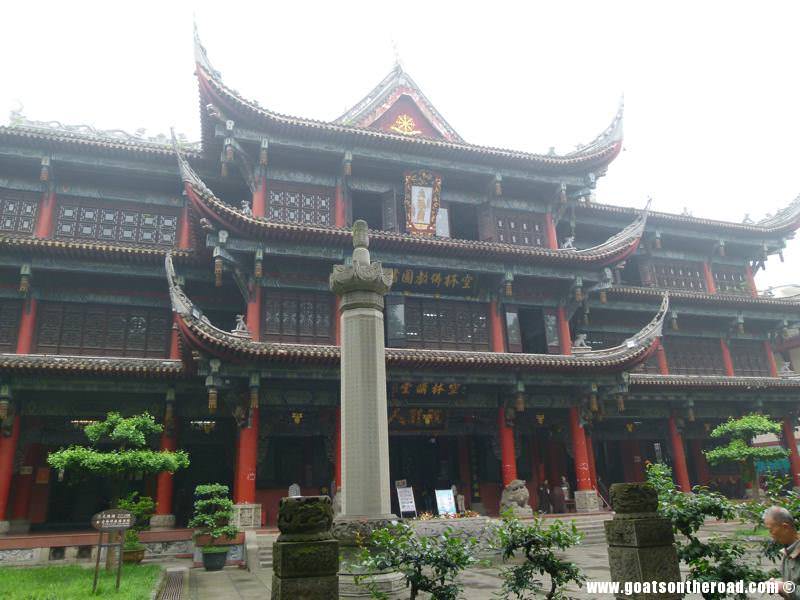 Outside of the Wenshu Temple is the restored "old town".  Here you'll find alleyways lined with shops serving delicious food and souvenir stands.  There's also many teahouses along these streets.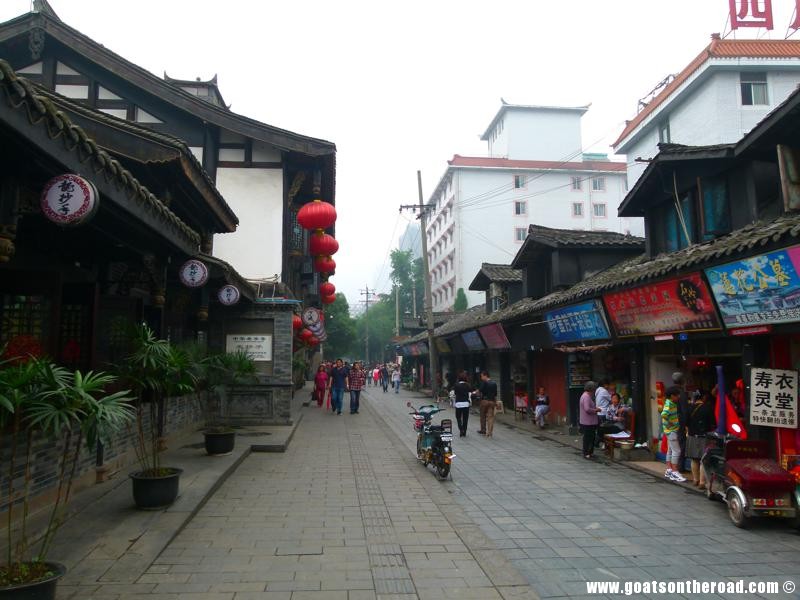 The Giant Panda Breeding Research Base is the place to go to see pandas outside of the wild.  You can either go here on a tour (Sim's Cozy Garden Hostel offers tours for 98rmb), or, you can go independently…which is the budget backpacker way.  To get to the pandas, take bus #53 (1.80rmb) from close to Sim's Cozy Garden Hostel (they can point you in the right direction).  At the very last stop, switch to bus #198 (1.80rmb) and get off at the panda reserve.  The entrance fee to see the black & white creatures is 58rmb.  Well worth it.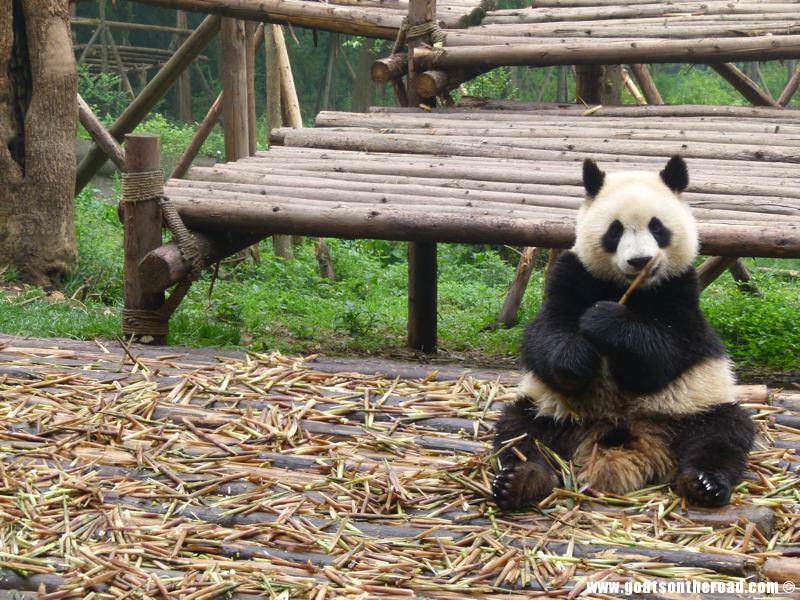 People's Park is a free place to go in the city.  Here you'll find locals dancing, hanging out, having picnics and doing tai chi.  Get off at the Renmin Park subway station.