It's amazing to travel to a new city and visit sights that you know ordinary tourists have missed: you'll have stories to tell that are better than the normal run of the mill tourist tales, and your experiences will be unique and exciting. Catch one of the many flights to Bangkok departing every day, and explore the secret, off the beaten track experiences that this amazing city has to offer.
If you're interested in all of Thailand, check out our Ultimate Guide To Backpacking Thailand.
Thailand's capital city is a sprawling, bustling metropolis, the air thick with heat and traffic. But you'll find nature sneaking through the concrete and between the buildings, with mossy roofs and the beautiful Chao Phraya river snaking through the centre of the city.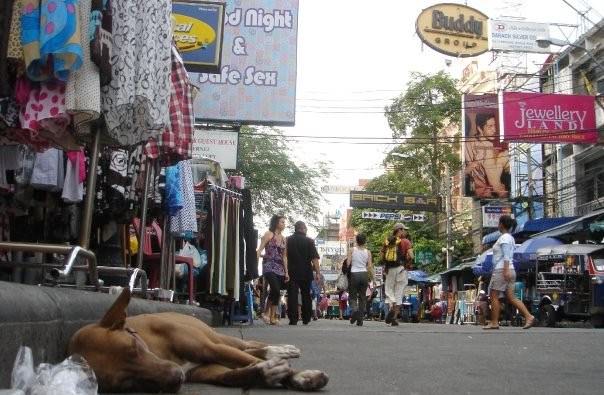 There are endless things to do in Bangkok, but we've put together a list of some of the more unusual and lesser known experiences you can find in the city, so you really will have the trip of a lifetime.
Pak Khlong Talat Flower Market
To see a riot of colour and flowery scents, head to the old city to see the biggest flower market in Bangkok: an amazing treat for all the senses, with fruit, vegetables and flowers jostling for position on the roadside. A huge variety of flowers are available to buy very cheaply, but even if you're not shopping it's just a great experience and you'll get some brilliant photos.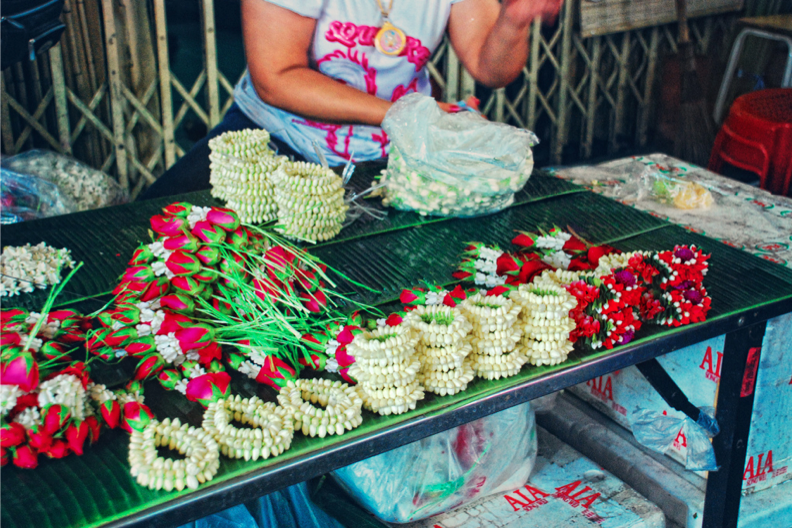 ☞ SEE ALSO:
Visit Bangkok's Creepiest Museum
The Bangkok Forensic Museum is probably different to any other museum you have ever visited. If you're a bit morbid, this old hospital will excite you: there's a pathology section, anatomy section and a forensic section. This is a truly unusual, thrilling and pretty gruesome place to visit, definitely not for the faint hearted.
Take a Klong Tour
The klongs (canals) are a fantastic way to see Bangkok, with tours available on the waterways using a long-tail boat. In places like Thonburi you'll be given glimpses of old Thailand: what the city was like before the skyscrapers were built. You'll learn the history of the older buildings on this side of the river, and you'll see the river commuters on their way to work, along with the barges and water taxis which are part of Bangkok's everyday life.
Artist's House
Still in Thonburi, visit the Artist's House (Baan Silapin): it's a traditional wooden Thai house which used to line the river. This one has been restored and renovated to its original condition and it's more than two hundred years old. But what will strike you most – and you may see it from the river if you take a klong tour – are the brightly painted life-size human statues watching the river from the house. The highlight of your visit will be the traditional Thai puppet show at 2pm every day, with traditionally crafted puppets which are now very rare.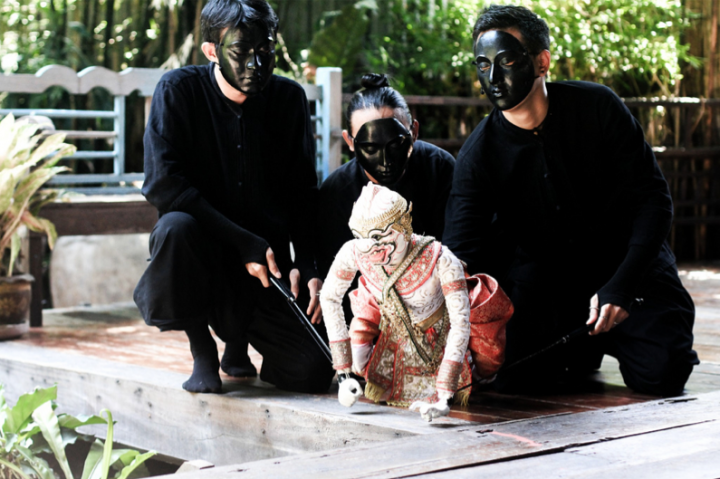 [widget id="shortcodes-ultimate-5″]
The Bookshop Bar
When your legs are tired and you're looking for an evening sit down, the Bookshop Bar is the perfect unusual destination. Located on Sukhumvit 38, stepping into this bar is like stepping into a fairyland. There are staircases leading into the ceiling, floating shelves and moving books sliding around on suspended shelves. The whole place is curved and shimmering, like you've walked into an MC Escher painting. You'll need a drink to get over the shock – and luckily the cocktails are amazing!
Bangkok is bristling with hidden gems and unusual destinations, so pack up your bag and take a visit. See as much as you can, and look around you all the time – don't miss a thing in this fantastic bustling wonderland.
Images by Irene2005, deepwarren, Rodrigo SEPÚLVEDA SCHULZ, Timo Kozlowski and vinylmeister used under creative commons license.
Like this Post? Pin it!
Disclaimer: Some links in this article are affiliate links, which means that if you purchase through them, we receive a small commission. This will never cost you extra and in many cases you receive a special discount. We appreciate your support!