Tips/Info About The Town & Area:
***Goat Note:  There are no ATMs in town so bring money from Puerto Princesa.  Also, the power is only on between 2:00pm and 6:00am.
El Nido is a small touristy town.  There are a few main roads but it's generally pretty quiet.  The beach is nice for swimming but there are a few bangkas (boats) in the water.  However, during the day most of the boats are out at the islands.  The water is a little bit cloudy, but is still great for swimming!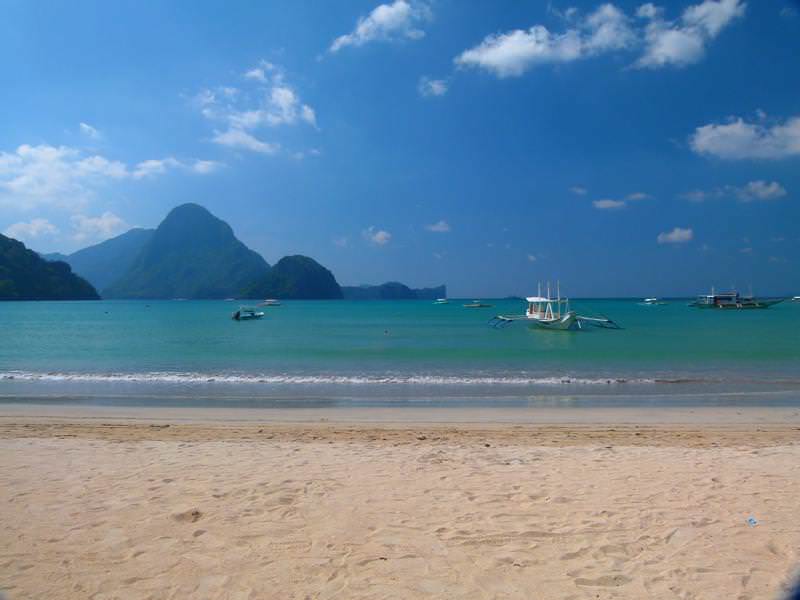 The surrounding islands are beautiful and many companies offer island tours.  There are 3 types of tours taking in 3 or so islands each.  The price ranges from 700p/person to 900p/person, including lunch and (at some places) snorkel gear.  Regina at Ralf's Travel Agency (attached to Cliffside Cottages) gave us great deals on tours.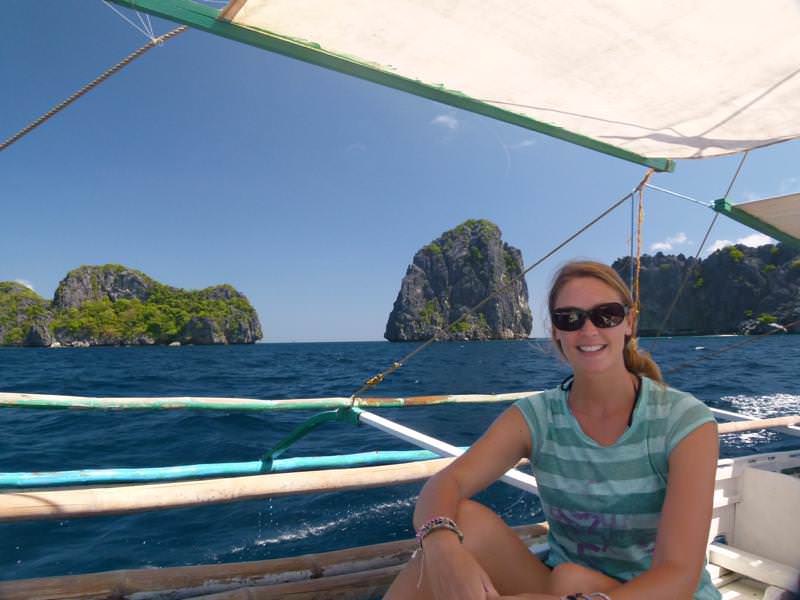 We highly recommend spending the night on one of the many deserted islands in the area. We spent 2 days, one night on a private island without a guide! Swimming, snorkelling, exploring and sleeping under the stars is an experience we will never forget.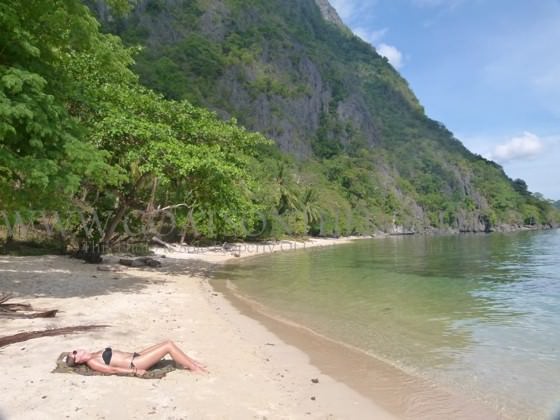 The cost of renting a motorbike seems to be pretty standard around town: 500p for a half day and 700 for a full day…not exactly budget backpacker friendly.  A tricycle will cost 8p/person around town and to go to Los Cabanas (beautiful beach about 1/2 hour away), the cost is 120p.
For scuba diving, head to Sea Dogs.  The cost for 3 dives including equipment and a very good lunch is 3000p.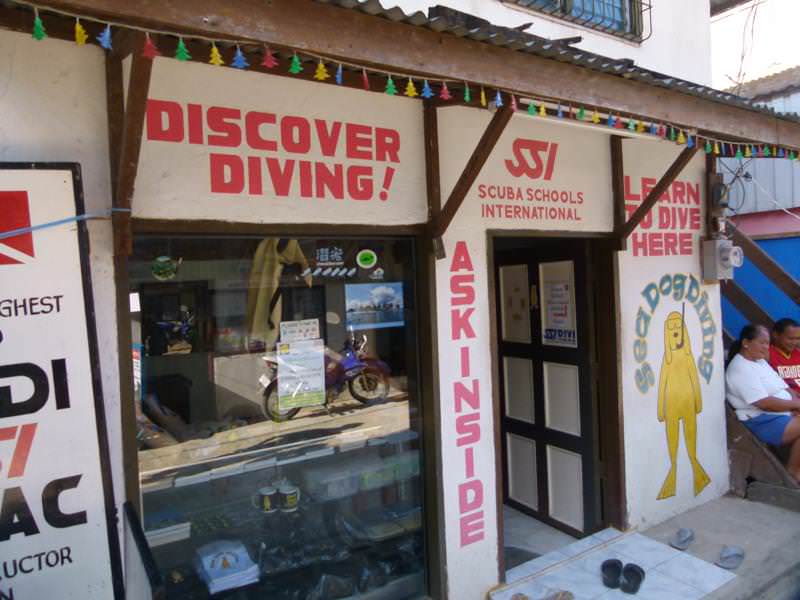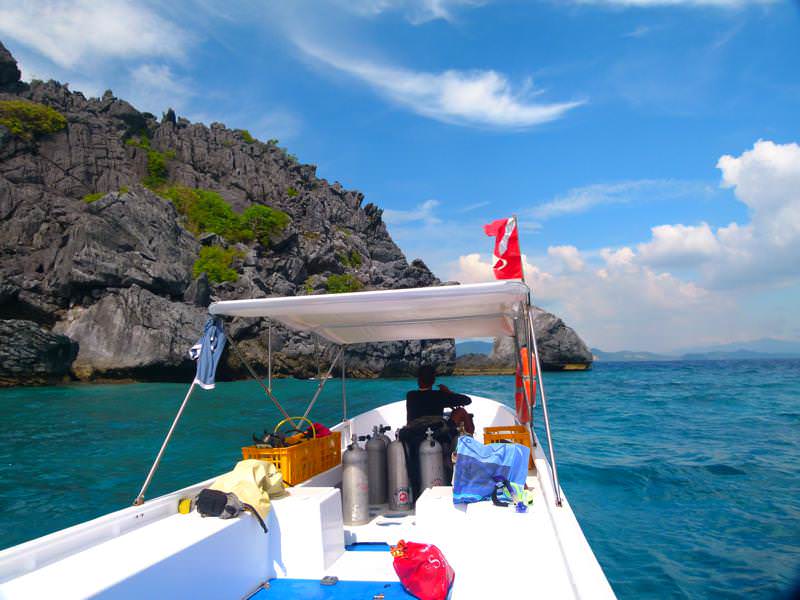 Going To & Coming From EL NIDO
BUDGET BACKPACKING GUIDE TO THE PHILIPPINES