Welcome to our Croatia Travel Guide. On this page, you'll find all of our posts about traveling in Croatia, as well as some useful travel tips on the best time to visit, where to go, things to do, where to stay, and much more.
Croatia is pretty much the film set of Game of Thrones and thanks to the hysteric fans of the hit HBO series, the country has been slammed by over-tourism for the past decade or so. That being said, most of the crowds are concentrated around Dubrovnik (aka King's Landing) and parts of Split, so it is possible to get away from the worst of the throngs quite easily.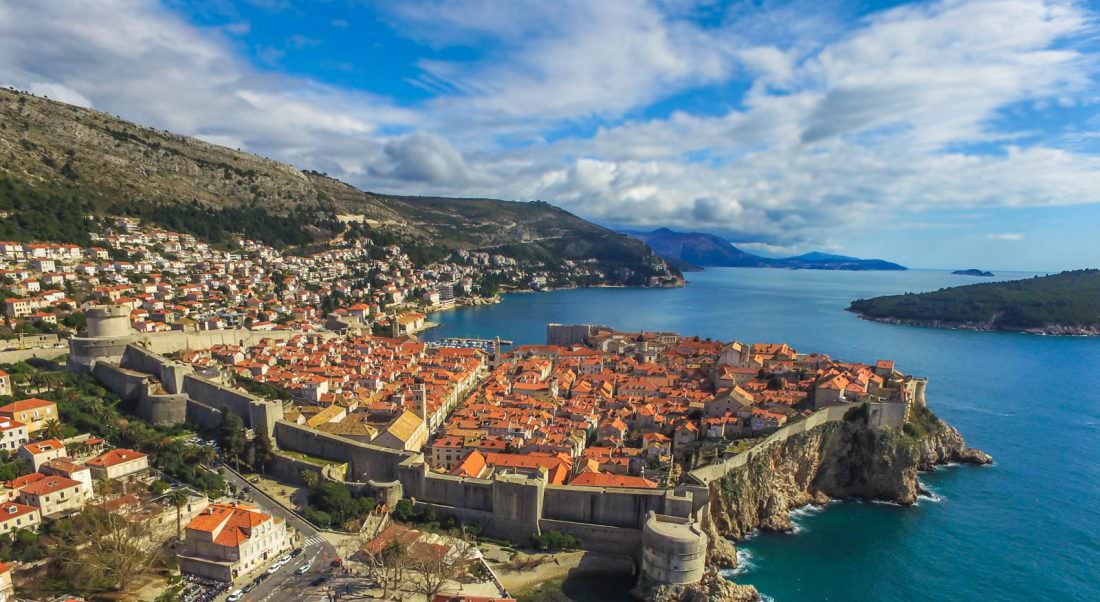 While Dubrovnik is the most scenic architectural masterpiece found in the country, visitors are often wowed by many other places that don't appear in the TV series.
When we visited Croatia, we decided to rent an apartment and live in Split for 3 weeks before setting off on a road trip across the country. Split has a fantastic medieval center known as Diocletian's Palace, some lovely nearby beaches, and a nice park set on a hill overlooking the city.
Whether you visit Croatia primarily for the Game of Thrones film sights, or you're here to see more of the country, it's a Mediterranean destination that impresses visitors at every turn. From perfect white sand beaches to ancient cities and pristine national parks, Croatia has it all.
Latest Croatia Blog Posts
Below, you'll find all of our latest Croatia travel blog posts which include not only our personal travel stories and experiences from traveling Croatia for more than 3 weeks but some useful travel information to help you plan your own trip to the region too.
Game of Thrones is likely one of the most talked about TV shows of the decade. The premiere of season ...
Plan Your Trip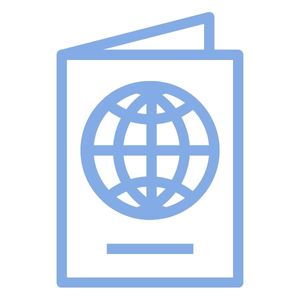 Visa Requirements
What you need to enter the country and travel for the duration of your intended trip.
Places To Visit in Croatia
Croatia is a beautiful and diverse country located in the heart of the Mediterranean. With its stunning beaches, ancient cities, and rich culture, it's a great destination for travelers looking for a bit of sun, sea, and history.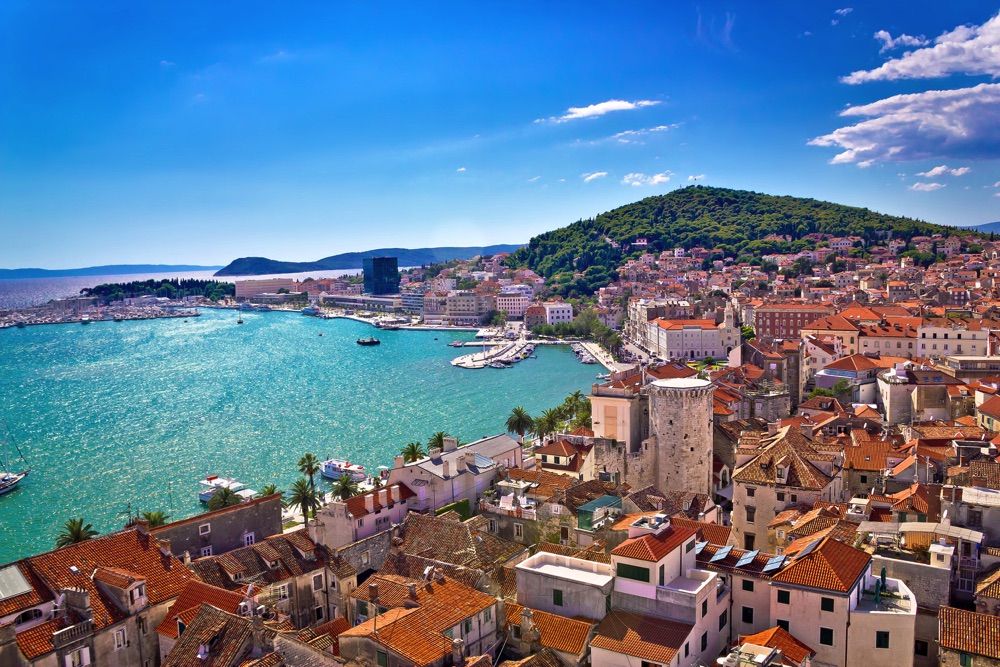 Below, we've listed a few of our favorite places to visit in Croatia. After visiting the country a few times and spending over a month there in total, we've had the opportunity to explore it and uncover much of what the country has to offer.
Dubrovnik: One of the best places to visit in Croatia is Dubrovnik, an old walled city on the Adriatic Sea. The city's walls date back to the 12th century and are one of its main attractions.
There are plenty of things to do here, such as visiting local churches and monasteries, exploring cobblestone streets, and taking in stunning views from the top of Fort Lovrijenac. The city also offers great restaurants serving traditional dishes like crni rižot (black risotto) and sarmice (stuffed cabbage rolls).
This is the main filming location of Game Of Thrones, so for GOT buffs, we recommend taking a Game of Thrones Tour around the walled city. We did this when we visited and it was fun to see the locations that we'd seen in the show in real life.
Split: Another popular place to visit in Croatia is Split, located on the Dalmatian coast. This vibrant city has been inhabited since ancient times and features a blend of Roman ruins and modern attractions like Diocletian's Palace which dates back to 305 AD.
Spend some time exploring its streets or take a ferry out to the nearby island of Hvar for stunning views and a taste of authentic Croatian cuisine.
Split was the first place we visited in Croatia and we actually lived there for a few weeks. The city is vibrant and the old town, the Diocletian's Palace mentioned above, is one of the most beautiful we've ever seen.
Zagreb: Zagreb is another must-visit destination when traveling in Croatia. This charming capital city is home to plenty of cultural sites such as Zagreb Cathedral, St Marko Church, and Mirogoj Cemetery – one of Europe's most beautiful cemeteries dating back to 1879.
Other popular attractions include the colorful Dolac market filled with fresh produce and souvenirs and Maksimir Park with its lovely lakeside paths perfect for walking or jogging. Ban Jelačić Square – Zagreb's main square where locals gather on weekend nights, and museums such as Mimara Museum which contains an extensive collection of classical artworks from around the world.
Plitvice Lakes National Park: The Plitvice Lakes National Park is definitely worth a visit if you're looking for something special during your trip to Croatia. Located about two hours away from Zagreb by car, this natural wonder comprises 16 interconnected lakes surrounded by lush forests filled with wildlife such as deer, bears, and wolves.
Take some time canoeing through the crystal clear waters or simply enjoy walking along wooden walkways built around them while capturing some amazing photos.
Istria: Finally, don't forget about Istria – another great region for travelers looking for an unforgettable experience in Croatia. Visit Pula for its Roman Amphitheatre set against spectacular coastal views or explore the picturesque port town Rovinj famous for its Venetian architecture and 17th-century harbor overlooking tranquil waters below.
Istria is also home to many delicious wineries ideal for Wine Tour enthusiasts so be sure to add a trip or two to your itinerary!
Whether you're looking for cultural experiences in ancient cities such as Dubrovnik or Split; breathtaking natural wonders like Plitvice Lakes National Park; exciting outdoor activities found throughout Istria; or simply want to spend some time exploring the exciting capital of Zagreb – there's something special waiting for everyone who visits Croatia.
Things To Do in Croatia
Croatia is a stunning country with plenty of things to see and do. From the beautiful coastline along the Adriatic Sea to the awe-inspiring national parks, there are countless attractions that make Croatia an ideal holiday destination for anyone looking for a fun and exciting adventure.
Hit Up The Beaches: For those who enjoy water sports or just lazing on the sand, Croatia is home to some of the best beaches in Europe. Whether you're into swimming, sunbathing, snorkeling, or just sipping on a sundowner, there's something for everyone at Croatia's many coastal towns and resorts.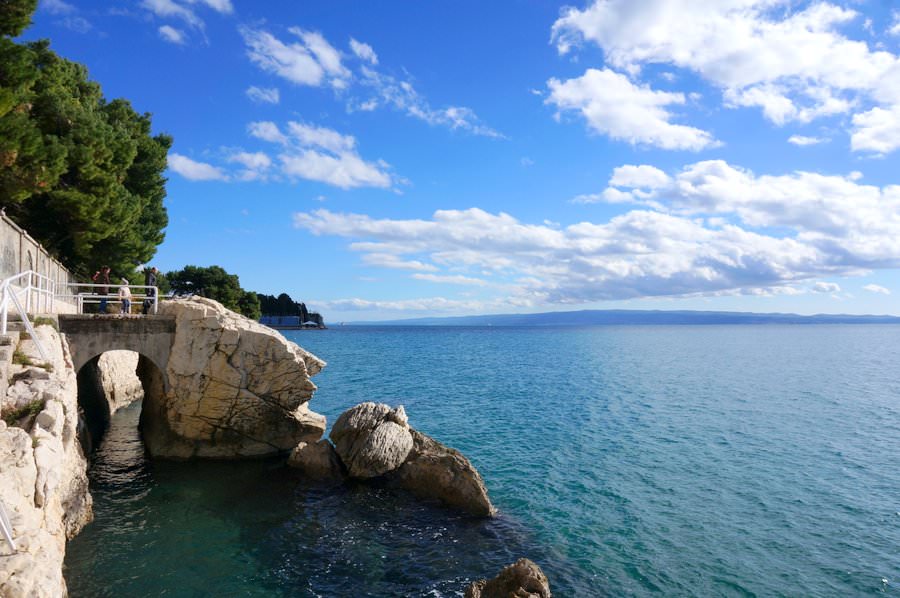 The waters around Split are particularly popular for scuba diving due to their clear visibility and abundance of marine life. There are also plenty of opportunities for sailing and windsurfing available throughout the country.
Get Lost in History: For history buffs, there's no shortage of interesting historical sites in Croatia to explore. One of the most famous is Pula Arena – a 2nd-century Roman amphitheater located in Pula – which is one of the six largest surviving Roman arenas in the world.
Other popular historical sites include Diocletian's Palace in Split – a UNESCO World Heritage site that dates back to 305 AD – as well as Stjepan's Fortress in Vukovar – an 18th-century military base built by Austrian Emperor Joseph II.
Enjoy The Outdoors: If you're into outdoor activities, then head over to Plitvice Lakes National Park where you can take part in various activities such as walking along wooden paths, canoeing through crystal clear waters, or simply enjoying breathtaking scenery surrounded by lush forests filled with wildlife like deer and wolves.
There are also plenty of other outdoor activities available throughout Croatia such as rock climbing and caving at Paklenica National Park; hiking through Gorski Kotar; or skiing and snowboarding at some of its famous ski resorts like Sljeme near Zagreb or Bjelolasica near Omiš.
Deep Dive Into Culture: Croatia is home to some amazing cultural experiences that are just waiting to be discovered and its rich cultural heritage spans centuries; from Mediterranean influence in Dalmatia to Slavic influence throughout Central Croatia.
Visitors will find plenty of unique places worth exploring including traditional towns like Trogir – boasting medieval churches and towers – or Motovun – known for its picturesque cobblestone streets surrounded by vineyards offering fantastic views of Istria's rolling hillsides below.
Get Artistic: Those interested in art can visit galleries like ULUPUH (Croatian Association of Artists) located in Zagreb featuring works by Croatian contemporary artists or Muzej Mimara (Mimara Museum) with its extensive collection of classical artworks from around the world.
There are also some great art tours you can do like these ones on Viator and this walking tour on GetYourGuide.
Eat The Food: When it comes to eating out during your travels around Croatia, make sure you don't miss out on local delicacies like sarma (stuffed cabbage rolls), crni rižot (black risotto), pršut (smoked ham), peka (a stew made with pieces of meat cooked under metal covers), strukli (filled pastry dough), pohanac (a type of bread pudding) or pašticada (a savory beef dish served with potatoes).
You'll also be able to sample excellent wines produced locally thanks to Istria's numerous wineries offering wine-tasting tours throughout the region.
Shop Til' You Drop: No trip around Croatia would be complete without some shopping! Head over to cities like Dubrovnik where you'll find souvenirs ranging from jewelry made from local gold to handcrafted items like wall hangings or pottery crafted by local artisans.
Zagreb offers more luxurious shopping experiences full of designer boutiques perfect for picking up something special as a souvenir from your travels.
Lastly, don't forget about markets when looking for gifts. Dolac Market near Zagreb has everything from fresh produce to souvenirs perfect for taking home something unique!
In short, Croatia is packed full of amazing experiences just waiting for travelers looking for a truly memorable getaway filled with culture, history, and adventure.
Cost of Travel in Croatia
When it comes to the cost of traveling in Croatia, there are many options for budget travelers and those looking for more luxurious experiences.
Accommodation: Accommodation is generally the largest expense for any traveler with prices ranging from budget-friendly hostels to upscale boutique hotels.
For those looking to travel cheaply in Croatia one of the best budget tips is to stay in hostels that offer shared rooms and facilities at reasonable prices. There are plenty of hostels located in major cities like Zagreb as well as smaller towns across the country that provide comfortable and affordable accommodation options for travelers.
Make sure you check sites like Airbnb and Booking.com for unique places near popular landmarks that offer great discounts on stays of three nights or more.
Transportation: Transportation costs in Croatia can vary greatly depending on how you choose to get around. Car rental is an option but with Croatia's efficient public transport system there are also plenty of train, bus, ferry, and air connections available between cities.
Additionally, taking advantage of discounts when buying train tickets can help cut down transportation costs significantly. InterCity trains are a great option for getting between major cities quickly while regional services provide slower but more frequent journeys at much lower prices.
Food: Food is relatively inexpensive in Croatia with main dishes often costing less than 10 euros. Eating out can be possible at reasonable prices with small restaurants serving up traditional Croatian meals often costing no more than 10 euros per dish.
Alternatively, self-catering is a great way to save money on your trip as grocery store items tend to be much cheaper than dining out.
Whenever we're in Croatia, we end up spending a decent amount on food because we like to eat at nicer restaurants and sample the wine. If you're going out for a finer dinner for 2, expect to pay around €100 for a 2-course dinner each with a bottle of wine.
Tours: There are also some great deals on tours and activities including walking tours, boat trips, wine-tasting excursions, and sightseeing that can be booked both online or directly through local tour operators.
Tours and activities can add up quickly if you decide to go all out but there are some ways to keep your vacation costs down. By finding off-the-beaten-path experiences such as private boat trips around isolated bays or cycling routes along scenic coastal roads, prices may be lower than standard tourist spots like Dubrovnik old town or Plitvice Lakes National Park.
As mentioned before, there are some great Game of Thrones tours on GetYourGuide and Viator, as well as some excellent walking tours. We always look for free walking tours while we're traveling so that we can learn about the history of a place without spending too much money (plus, not paying a fee for the tour means we can leave a nice tip).
Entrance Fees: As far as entrance fees go, many museums or attractions have free or discounted entry depending on age or student status so it's always worth checking before you visit.
Many attractions such as historical museum sites offer reduced entry rates for students while children under 6 often get free admission too; if you're traveling with kids these can be huge money savers!
When we were in Dubrovnik, we ended up spending a lot on entrances because you have to pay to do pretty much anything there. But outside of the more touristy centers, entrance fees are far more reasonable.
Traveling around Croatia doesn't have to break the bank if you plan ahead carefully – by researching cheap accommodations like hostels, taking advantage of discounted train tickets, eating at small family-run restaurants, and seeking out off-the-beaten-path places, travelers will find plenty of ways to save money while still enjoying all that this beautiful country has to offer.
Daily Budget For Traveling in Croatia
Budget ($50-$70/day): For a budget traveler, Croatia can be incredibly affordable. A basic daily budget could look something like this: lodging in a hostel or Airbnb – $20-$30, two meals at a local restaurant – $10-$15 each, public transportation – $10-$15, and admission to one museum or activity – $5-$7. With careful planning, it's possible to get by on even less than this!
Midrange ($100-$150/day): A mid-range budget for Croatia could include accommodation in a 3-star hotel or rental apartment for around $50-$70 per night; two meals at mid-priced restaurants for about $15-$25 each; additional costs such as ferry rides and train tickets between cities at around $20-$30; and one activity or sightseeing trip that costs anywhere from $15-$40. All in all, you'll be looking at an average of around $120-$180 per day.
Top-End ($200-$300+/day): For travelers looking to splurge during their trip to Croatia, you could plan on spending an average of around $200-$300 per day. This would include luxury accommodations such as 4-star hotels or boutique properties costing up to $150 per night; meals at top-end restaurants ranging from about $25-$45 per person; private tours of popular attractions like Plitvice Lakes National Park for approximately $100 per entry; and entrance fees into historical sites that cost upwards of 25-40 euros (roughly equal to 28-46 USD).
Where To Stay in Croatia
Croatia is a great place to visit and offers plenty of options for accommodations. We've stayed in renovated Airbnbs inside of palaces, boutique hotels, and modern apartments outside of a few of the city centers in Croatia. There's definitely no shortage of accommodation options to choose from.
Hotels: Hotels in Croatia are generally quite reasonably priced; making them a popular choice for those traveling on a budget. Most hotels include amenities such as air conditioning, satellite television, free wifi, and private bathrooms. These can range from basic one-star hotels to luxury five-star resorts; some even offer all-inclusive packages so you don't have to worry about additional costs.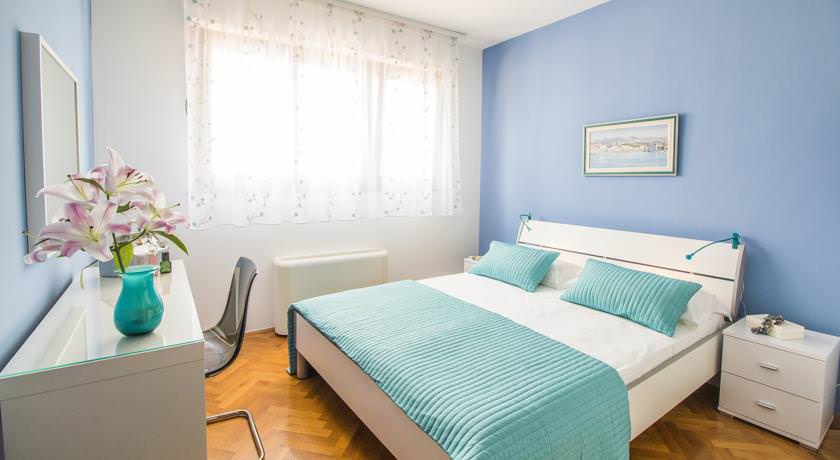 Guesthouses: Guesthouses are another great way to stay in Croatia. These unique lodgings offer guests the opportunity to experience Croatian culture while still providing the comforts of home. They may be family-run or owned by a single individual, and often have their own distinct style and atmosphere.
Airbnbs: Airbnb is also widely available throughout the country, offering affordable accommodation that's typically more affordable than hotels; however, prices may vary depending on location so it's always best to check online before booking your room.
A few of our favorite places we've stayed in Croatia have been via Airbnb. They have some really unique places in Split and Dubrovnik especially, and having a kitchen is a good way to save on a meal or two per day.
Hostels: Hostels are another great option for budget travelers looking for cheap accommodation in Croatia and there's no shortage of choices throughout the country. Most hostels offer dorms and private rooms with shared bathrooms as well as kitchens and common areas where you can mix with other travelers.
Camping: Camping is also an option in Croatia thanks to its abundance of beaches, forests, mountains, and national parks. Many campsites offer tent rentals so travelers don't need to bring their own equipment if they don't have any and these sites typically provide access to electricity, showers, laundry facilities, and sometimes even restaurants too!
No matter what type of accommodation you choose in Croatia it's important to do your research first – read reviews online or speak with locals who can give you good advice on the best places to stay – this will ensure that your trip is both memorable (in a good way) and affordable!
Food & Drink in Croatia
Croatian cuisine has a unique flavor that comes from a combination of influences from its surrounding countries. The country's location near the Adriatic Sea and its proximity to Italy, Hungary, and Bosnia have all had an influence on what Croatian food looks like today. Many of the dishes in Croatia are a mixture of Italian, Austro-Hungarian, and Balkan flavors that make for some delicious meals.
The most common ingredients used in Croatian cooking are olive oil, garlic, parsley, rosemary, bay leaves, and oregano. These ingredients come together to create not only traditional dishes but also modern takes on traditional recipes. One example of this is the popular 'burek' or 'pita' made with phyllo dough filled with meat or cheese and then baked into various shapes such as circles or triangles.
Seafood is also prevalent throughout Croatia due to its location along the Adriatic Sea. Fish stew ('brudet' or 'brodetto') is a dish commonly found in many coastal towns with fresh seafood such as anchovies, squid, and shrimp cooked in a tomato base broth with onion, garlic, olive oil and white wine added for extra flavor.
Grilled fish (usually mackerel) is also very popular in Croatia either served alone or as part of a larger meal.
Nick is always looking for a good seafood dish and Croatia was one country where he couldn't get enough. Cities like Split, Dubrovnik, and Zadar have some amazing seafood restaurants.
Croatia is also known for its cured meats such as prosciutto which can be served alone or added to other dishes like pasta sauces and soups for extra flavor. Other cured meats include sausages like Kulen which can be served as an appetizer or main course with sides such as mashed potato or rice.
Vegetables are also widely used in Croatian cuisine as side dishes to accompany their main courses; roasted peppers are very popular, either fresh or pickled, while potato salads are another staple side dish at almost every meal. Zucchini can be found in many varieties including fried zucchini chips (called 'prsut'), stuffed zucchini boats (called 'pazanju'), and even classic ratatouille (called 'rakija').
Finally, desserts are also extensive throughout Croatia often featuring custards and sweet pastries made with honey, nuts, and dried fruit called 'hurmasice'. Fruit cakes such as 'kolač' are especially important during holidays such as Christmas when they form part of the traditional celebrations there.
All these factors combined give Croatian cuisine its unique flavor that's been enjoyed by generations before us and will no doubt continue to be enjoyed by generations to come.
Below, we've listed 5 meals that you can't miss while traveling in Croatia. You can find them at most traditional restaurants and they're truly delicious.
Pasticada: Pasticada is a traditional Croatian dish that's served for special occasions. It's made with beef that's slowly cooked in a red wine sauce and served with gnocchi or mashed potatoes. The beef is marinated for 24 hours and then braised for several hours until its tender, creating a deliciously rich flavor. This dish is usually served with dried fruits and nuts to add sweetness and crunch to the meal.
Makovnjaca: Makovnjaca is another popular Croatian dish that combines pork, onions, garlic, paprika, bacon, and bay leaves together in a creamy sauce. The pork is browned before being added to the pot with the other ingredients and simmered until everything is cooked through. This hearty stew can be served with mashed potatoes or noodles as well as crusty bread on the side to sop up the delicious sauce!
Crni Rizot: Crni Rizot (also known as "Black Risotto") is one of Croatia's signature dishes which features squid ink risotto cooked in white wine, garlic, and parsley. This unique dish has a deep black color thanks to the squid ink which gives it an unmistakable flavor that complements the other ingredients perfectly. While many people find this dish intimidating it can actually be quite simple to make at home – just follow your favorite recipe for risotto then add some extra squid ink to give it an authentic Croatian flare.
Strukli: Strukli are small parcels of dough filled with cheese and herbs which are boiled and then served either hot or cold depending on preference. These parcels are often served as part of bigger meals but can also be enjoyed on their own as snacks throughout the day. Strukli are traditionally made with ricotta cheese but variations exist using other cheeses such as feta or gouda.
Krumpir Sarma: Krumpir Sarma (or "potato rolls") is another popular Croatian dish that consists of ground beef mixed together with grated potatoes, onion, parsley and spices rolled into small balls then fried until golden brown and crispy on the outside. These savory bites can be enjoyed alone or alongside other dishes such as soups or salads for a complete meal.
Croatia Travel Tips
After traveling around Croatia for over a month, we've compiled a massive list of Croatia travel tips. Here are ten essential travel tips for making the most out of your visit:
1. Pack Properly: For the best Croatian experience, be sure to pack appropriate clothing for the season you'll be visiting. The summers in Croatia can get quite hot so it's important to bring light and breathable clothing such as shorts, t-shirts, sandals, and hats. For wintertime visits, a coat, hat, gloves, and warm layers are essential.
2. Learn About Local Cuisine: We've already covered this earlier in the guide, but I have to say it as a travel tip because you really can't travel to Croatia without enjoying the local cuisine. It's fantastic.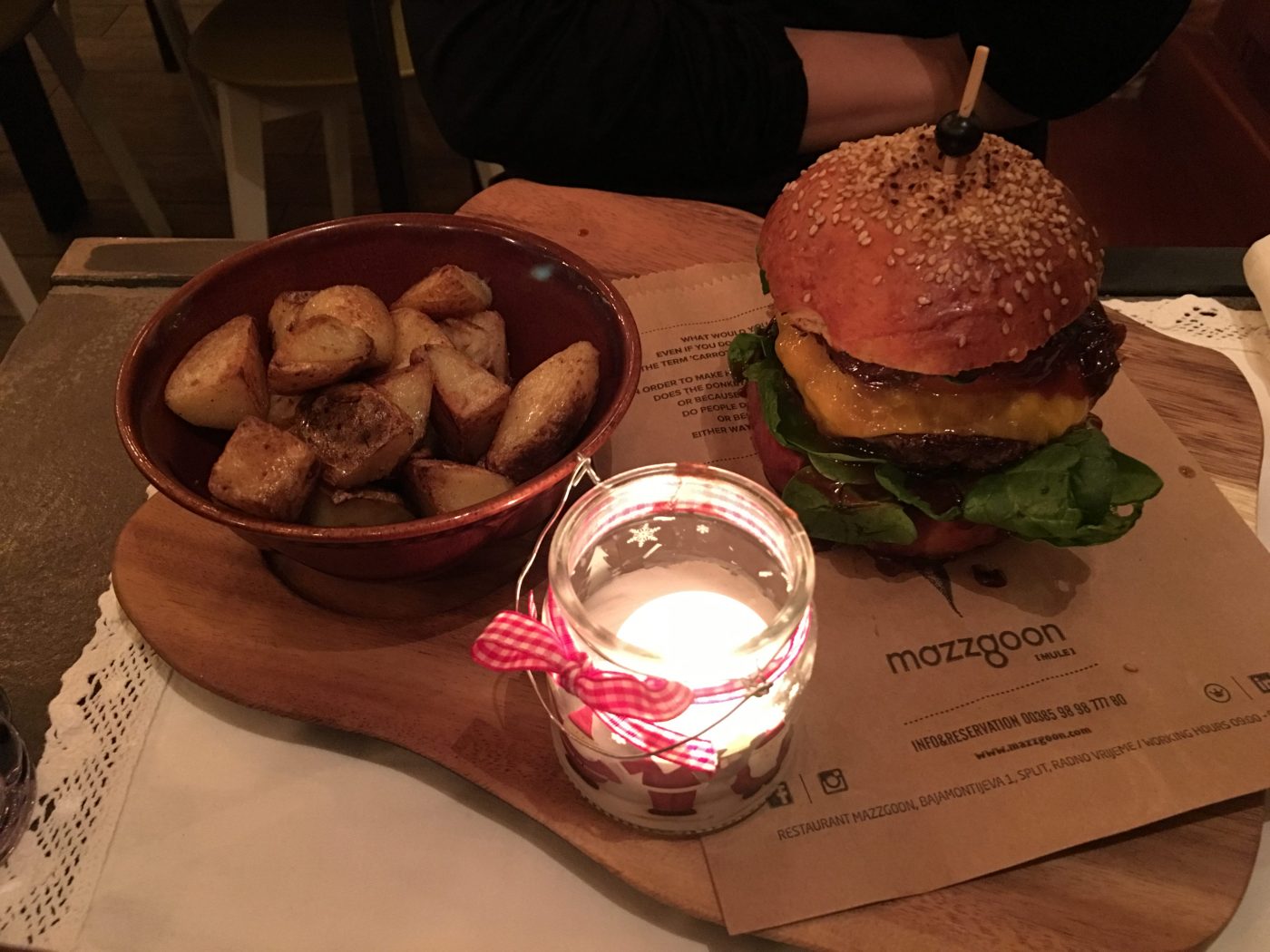 Croatian cuisine is heavily influenced by its surrounding regions with local dishes such as pasticada (beef cooked in red wine sauce), makovnjaca (pork stew), and crni rizot (squid ink risotto). Be sure to try some of these regional favorites while traveling!
3. Use Public Transportation: Public transportation is reliable and efficient in Croatia which makes it a great option for getting around the country without having to rent a car or drive yourself. Trains are available between major cities such as Zagreb, Split, and Dubrovnik while buses can take you almost anywhere in the country for affordable prices.
4. Buy Souvenirs: There are numerous places throughout Croatia where you can find unique souvenirs such as handcrafted jewelry, traditional folk art pieces, or even locally produced wines and spirits that make great gifts for friends back home.
5. Get a Local SIM Card: Croatia has great internet and cheap mobile data plans. Instead of paying high rates for roaming with your home provider, make sure your phone is unlocked and just pick up a local SIM when you arrive at the airport. We do this in every country we travel to and it's super easy in Croatia to get up to 20GB of data for under €20.
6. Cover Up: Be sure to bring sunscreen and sunglasses when visiting the beaches in Croatia as the sun is surprisingly strong.
7. Buy From Markets: If you're looking to buy some Croatian souvenirs or vegetables, be sure to check out the local markets as they usually have the best deals.
8. Drink The Wine: Make sure you try some of the local wines and spirits while traveling throughout Croatia – they are all remarkably good! In fact, this is where Zinfandel actually originated! The local variety is called Crljenak and is one of our favorites.
9. Watch Your Step: When wandering around old towns and villages, be sure to watch your step as there are often lots of cobblestone streets and uneven surfaces.
10. Bring Cash: Many restaurants in Croatia do not accept credit cards, so it's always a good idea to have some cash on hand.
When To Visit Croatia
The Best Time To Visit: May-June & July-August
High Season: July-August
Low Season: October-April
July–September (summer), May–June, (spring), October–April (winter)
May to June and July to August or even into early-September offer visitors great weather in Croatia.
In the Spring months (May-June), temperatures are moderate and the crowds aren't too bad. At this time, the sun won't be baking you while you're walking around seeing the sights and it won't be so cold that you'll need a jacket either.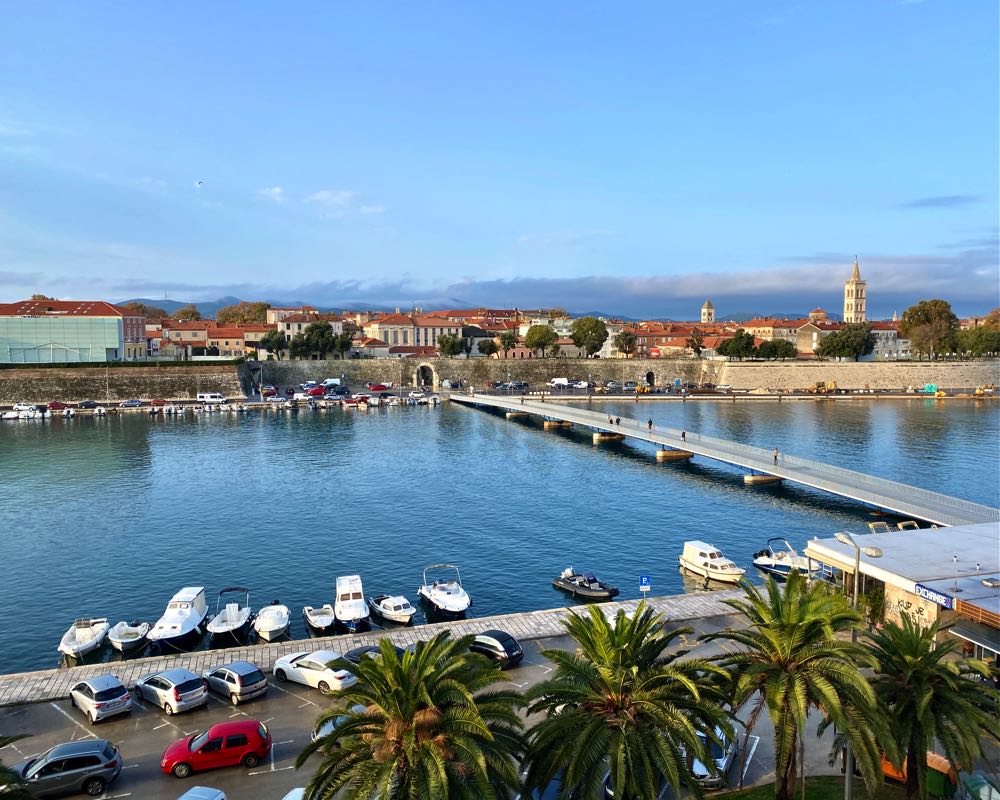 In the early summer, the coast is at its best and the Maestral winds make for great sailing.
The snow starts to melt in Croatia around early March and doesn't usually return until November.
July and August are the peak tourism months in Croatia and when I say peak… I mean peak. Hotels and restaurants can be booked up, prices skyrocket, and you'll be shoulder to shoulder with others in many of the popular tourist destinations.
Surprisingly though, summer isn't the busiest month. It's second to the ski season in winter when prices on the slopes are often hiked 50%-70%.
This contrast between coastal Croatia and the ski resorts means that you can comfortably visit the country at any time of year and have a great time.
Weather Averages (Dubrovnik on Holiday-Weather.com) Hottest Month: July (25°C / 77°F) Coldest Month: January (9°C / 48°F) Sunniest Month: August (13 hours/day) Wettest Month: November (198mm of Rainfall) Best For Swimming: August (Sea Temperature 25°C / 77°F)
We visited Croatia for the first time in February and spent most of our trip in the cities of Split and Dubrovnik. I have to say that it was a bit too early in the season for a non-ski holiday in Croatia. Many restaurants were still closed for the winter season and it was quite cold and a little gloomy.
We're returning in May and expect a much more pleasant visit, (although we're preparing for the crowds!).
Getting Around Croatia
Getting around Croatia is easy and efficient as there are a variety of transportation options available. The most popular way to get around is by plane, train, or bus.
Plane: Flying is the quickest option for getting around Croatia and with its numerous airports and connections between major cities, you can reach almost anywhere in the country quickly. There are both domestic and international flights available from Zagreb Airport as well as Split Airport and Dubrovnik Airport. For those looking to save time, flying can be an ideal option.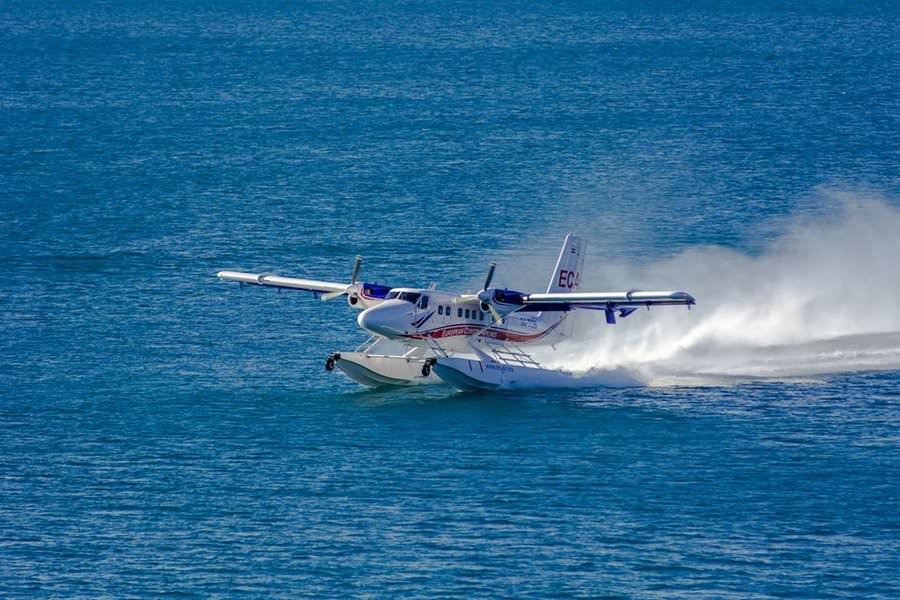 Train: The train system in Croatia also provides reliable connections between major cities such as Zagreb, Split, and Dubrovnik which can take up to 8 hours depending on your destination. Trains offer comfortable seating, air conditioning, and free WiFi access throughout the journey making it a great way to travel long distances within the country.
Bus: Busses are another popular way to get around Croatia providing a more economical option than flying or taking the train. The bus network connects smaller towns throughout Croatia with larger cities like Zagreb, Split, and Dubrovnik so you'll find plenty of routes available regardless of where you want to go. You can purchase tickets online or at local kiosks for reasonable prices depending on your route length.
Rideshare: Rideshare services such as Uber are also becoming increasingly popular for traveling within cities in Croatia as they provide an affordable alternative to taxis while still offering safety and convenience. Currently Uber only services Zagreb, Zadar, Split, Šibenik, and Dubrovnik.
Car Rental: Rental cars are also a great choice if you're looking for more flexibility when exploring smaller towns or driving along coastal roads over longer distances. You can usually get a small car for around €30 per day with basic insurance. We always rent our cars on Expedia.com or with Europcar when we're traveling in Europe.
Private driver: For those who don't want to worry about navigating unfamiliar roads or directions, hiring a private driver is another option that many travelers choose when getting around Croatia. Private drivers can be hired through companies like LocalGuiding that offer English-speaking guides knowledgeable about local areas who will transport you safely from place to place while providing tips on what to do along the way! Prices start at around €200 per day.
Croatia Entrance Requirements
Visitors traveling to Croatia must possess a valid passport. The passport must be valid for at least six months after the planned date of departure from Croatia and will need to be presented upon entry. Visitors are also encouraged to check any visa requirements that may apply according to their nationality before traveling.
Croatia became a part of the Schengen Area in 2023, which means that the visa requirements will be the same as the other countries already on the list.
Citizens from the European Union, United Kingdom, and Schengen Area do not require a visa for stays of up to 90 days within any 180-day period in Croatia. For Canadian citizens, no visa is required for a stay of up to 90 days in any 6-month period in Croatia. Citizens of other countries may require a visa which can take up to 10 business days for processing and should be applied for in advance of travel.
Upon arrival, it's important that all visitors fill out an immigration form which will include questions such as full name, place and date of birth, address in Croatia, and more. It's advised that you keep this document safe as you may need it when checking out of your hotel or leaving the country. When entering with a car, make sure you bring along your vehicle registration papers or car rental agreement.
Travelers leaving the country should ensure they have completed all necessary paperwork relating to customs regulations including paying any taxes owing on items bought while visiting Croatia. This includes souvenirs as well as items purchased from duty-free shops or markets. All travelers may also be asked to show proof of onward travel with tickets or boarding passes prior to departing Croatia.
More Posts About Croatia
Travel Resources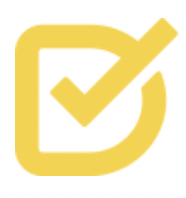 DiscoverCars
Discover Cars searches across all the main car rental sites and finds the best deal. Opt for full insurance coverage for more peace of mind and enjoy the freedom of a car.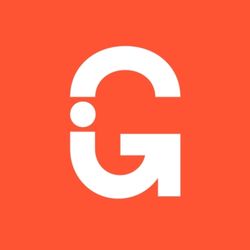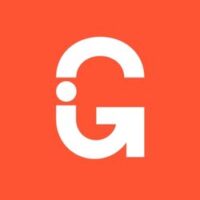 Get-Your-Guide
Our go-to website for booking tours around the world. Get-Your-Guide has a massive library of cool local experiences in almost every country.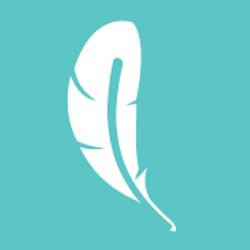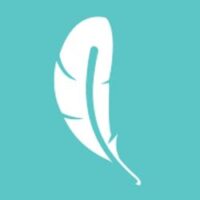 SafetyWing
The best travel insurance for full-time nomads by far. Get awesome rates, and excellent coverage, and sleep easy knowing you're insured against COVID.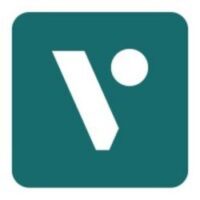 Viator
Another excellent tour booking engine that's better for available tours in the US. Viator also has great local experiences around the world.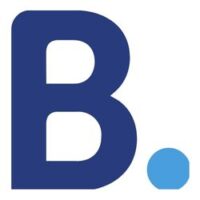 Booking.com
Our top choice for booking hotels and hostels, Booking.com is the easiest-to-use accommodation booking engine and often has the best prices on hotels.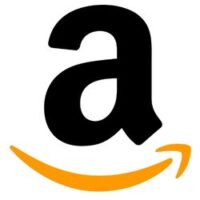 Amazon Gear
Anything from backpacks and luggage, to AirTags and guidebooks, you'll find everything you need for travel on the Amazon store.