Is Malta a good place for digital nomads? What's the wifi like in Malta? Are there cheap apartments in Malta? These are just some of the questions we had before deciding to pack up and move to this beautiful Mediterranean archipelago for two months.
We knew very little about Malta before going there, and yet, it turned out to be the perfect place for us digital nomads to set up temporary shop.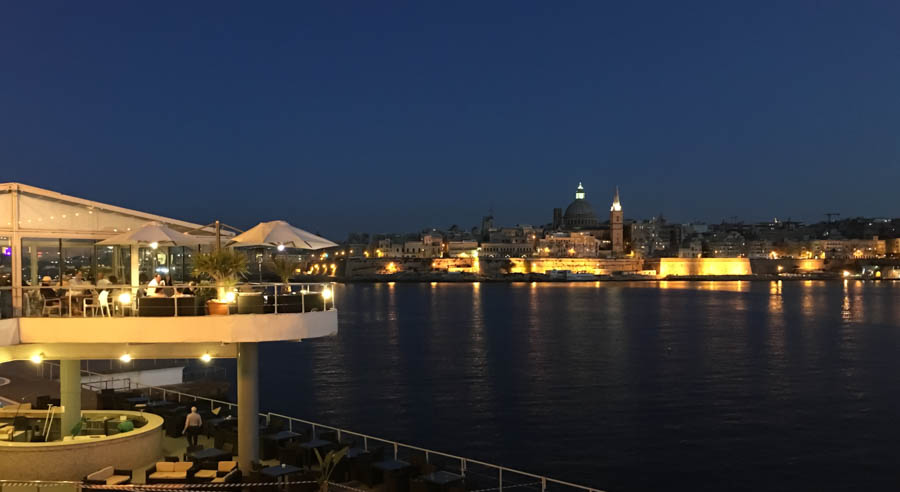 In this guide, I'm going to cover all of the essential information that digital nomads need to know in order to choose a new home. I'll list the best co-working spaces, the internet speeds, apartment costs and give my take on what Malta is like for digital nomads.
Accommodation
Our Apartment: €980 / Month ($1,100 USD),  plus electricity
Cheapest Modern (Well-Located) Apartments: €715 / Month ($800 USD), plus electricity
High End Apartments: €4,460 / Month ($5,000 USD)
For me, this is one of the most important aspects of choosing a place to live and work. We like to have a comfortable apartment that's both affordable and well-located. When we were first looking at apartments online, we figured they were going to be too expensive in Malta, but we were making the mistake of looking on AirBnB.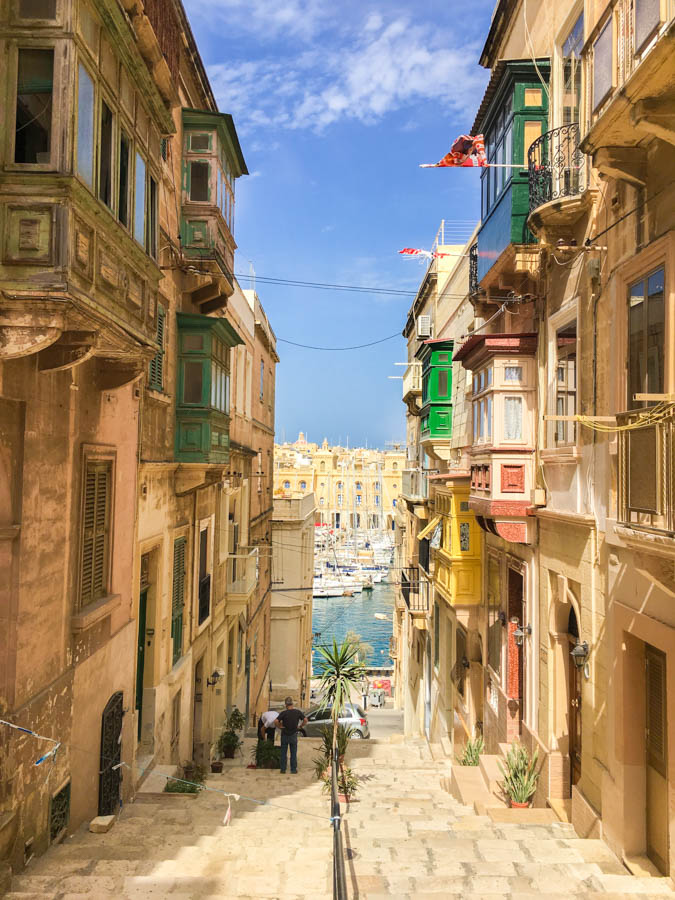 If you check out some Facebook groups (like this one, and this one) you might just find the perfect place, but if you're looking on sites like AirBnB and Booking.com, you may notice that the ridiculous fees put the apartments way out of budget. I have no idea why AirBnB has to charge so much for a "service fee", but it's best to avoid them if possible.
We found a goldmine of affordable apartments (without the service fees) at ShortLetsMalta.com. We first found them as hosts on Airbnb and after a few Google searches, I was able to find their direct website.
On Airbnb, our modern, 1 bedroom apartment in Sliema was €1,295 ($1,450 USD) / month, including an outrageous $131 service fee. We then booked it directly through ShortLetsMalta and got it for €980 ($1,100) / month, effectively saving us €312 ($350) / month!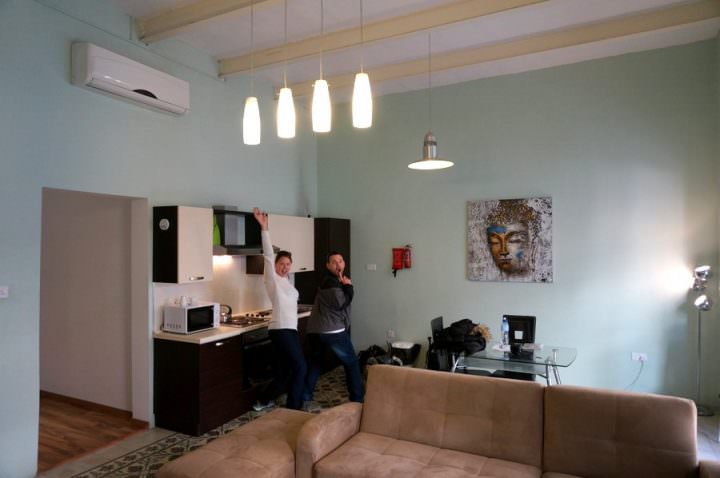 I definitely recommend that you look for apartments on privately run, Maltese sites if possible. You can save a lot of money by cutting out the middle man and there are plenty of rental companies in Malta.
The only issue with ShortLetsMalta.com is that they only show the nightly rates on their website so you'll have to contact them to ask the monthly and weekly rates.
Best Area To Live in Malta
The cost of apartments is also always effected by the location. Sliema has a wide variety of accommodation options and while it's not the most charming looking town (overdevelopment, high-rises, busy), it probably has the best variety of apartments on the main island of Malta, plus it's well-connected to the rest of the island via public transport.

Sliema takes a while to grow on you, but it does have its charm. There's a beautiful promenade running along the sea with stunning views across the harbour to Valletta. The main streets are busy and loud, but you can find some quieter back streets up the hill and away from the coast. There's also a lovely walk along the rocks and over old salt cut pools.
From Sliema you can take buses to pretty much anywhere in Malta, although most of them stop in the capital of Valletta. Once you make the journey to Valletta by ferry (5 minutes) or bus (15 minutes), you may just want to live there. This is truly one of the most charming cities in all of Europe, with narrow cobblestone streets, beautiful plazas and the colorful balconies that Malta is known for.

But if you want to live in Valletta, you'll have to pay a premium. Vacation rental-style apartments seem to be about 10 – 15% more expensive in the capital, but it may just be worth it!
For those who prefer a quieter place to live, with less traffic, noise and development, Gozo may be a better choice. Still technically a part of the country of Malta, Gozo is very different from the main island.
We could have easily seen ourselves living in the town of Victoria on Gozo island. This lovely little place has beautiful architecture, quite a few apartments for rent and the quiet countryside right on its doorstep. Keep in mind, however, that there aren't nearly as many grocery stores, restaurants or things to keep you entertained.
If you're looking to stay in Gozo, check out the ShortLetsGozo Facebook Page.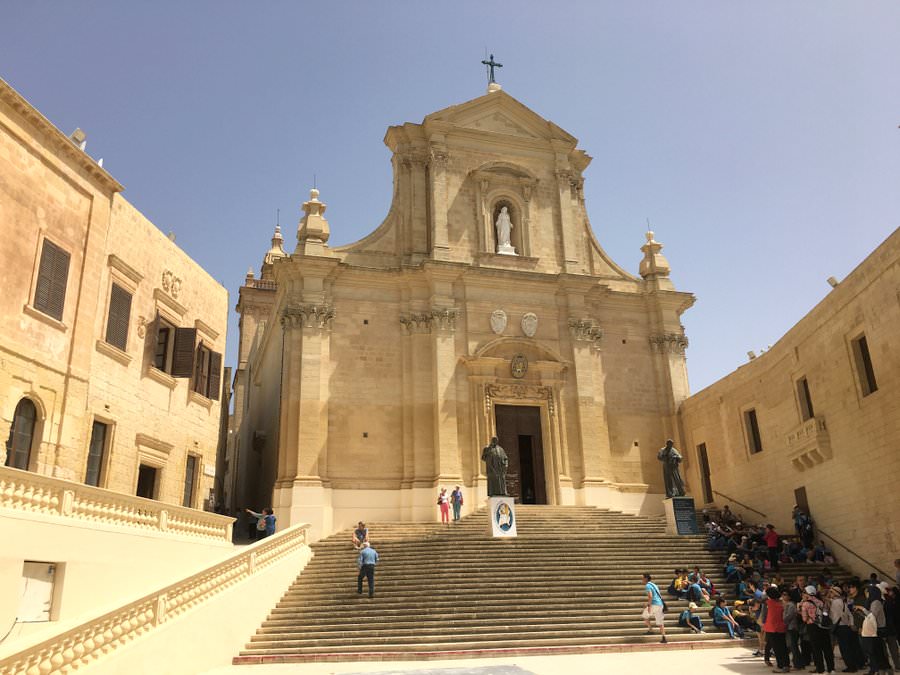 Wi-Fi / Internet Speed in Malta
This is definitely going to depend on your individual apartment and the town you choose to live in. Our wi-fi at our modern one-bedroom apartment in Sliema was blazing fast. We clocked it at around 30mbps on a speed test and could download torrents (legally of course) at 3.5 – 4mbps!
We had fast, reliable wi-fi throughout the country. Uploading speed was pretty good, although compared to the download speed it was quite slow. But still, we never had a problem uploading photos / videos or streaming movies and tv etc.
We didn't have the fastest wi-fi available either. Apparently Melita has internet that reaches 250mbps. But it costs around €95 / month, so you'll likely have much slower internet in whatever apartment or workspace you choose.

Either way, you can still expect very quick wi-fi in Malta. Just make sure that the router is actually in your unit, and not somewhere down the hallway or in another suite.
4G & Mobile Data in Malta
Not all prepaid plans in Malta are 4G so you have to watch out. We went with Vodofone because it's widely regarded as the best data company in Malta and it has fast and reliable 4G prepaid plans. Be careful when shopping around for data plans in Malta as some are still 3G.
We went with the prepaid Pop Star Plan which costs just over €20 / 30 days and gives you a maximum of 500MB plus 100 "units" (1 unit = 1 minute or 1 text). We had to buy our SIM card for €15 the first time we went in.
Now Vodofone offers an additional 3GB of data for €15, which is a better deal if you need to use more than the 500MB. Unfortunately there's no 1GB add-on… typical.
The data was pretty reliable though and we usually had full service no matter where we were on the island. If you're already on a European SIM card, new laws state that you will not pay extra roaming charges when using your mobile phone in Malta or anywhere else in the EU, so you may as well just keep your regular plan.
If you have a SIM card and plan from outside of Europe, it's definitely cheaper to purchase a local SIM and prepaid plan as roaming charges in countries like Canada, the US and Australia are ridiculously high.
Co-working Spaces
There are actually only a few co-working spaces in Malta, and like many things, they mostly seem to be in Sliema. We checked out a new one called Malta Co-Working that looked pretty funky. They had some weekly events going on and were centrally located in Sliema.
We probably would have worked there, but it was in a dark, artificially lit room so we opted for the bright dining room in our apartment instead, which had views onto the old buildings across the street.
There are a couple of other places in Sliema, one is Prints of Wales and the other is called Oasis Offices. They both look pretty nice online, but we never went in to see them in person.
Oasis is about double the price at around €25 / day, €100 / week or €200 / month, while Malta Co-Working is only €10 / day, €39 / week and €99 / month. These high rates are another reason why we usually work from home.
If you're into co-working spaces, your best bet is in Sliema or San Gwann as there aren't many others around the rest of the country.
Cost of Living
Of course, if you're planning a temporary home as a digital nomad, you're going to have to know the average cost of living. I used Numbeo's cost of living calculator to come up with the data below, but I've checked and changed it around to make sure it's 100% accurate to our recent experience in Malta.
Quick Money Saving Tips: To save big money on restaurants and activities in Malta (up to 50%), pick up a Discount Card. You can drink water from the tap to save money, but it is heavily chlorinated and not recommended by most locals. Also, watch out for happy hours with discounted beer and 2 for 1 cocktails.
Restaurants:
description
Average
Range
Meal, Inexpensive Restaurant
12.00 €

10.00

–

15.00

Meal for 2 People, Mid-range Restaurant
40.00 €

35.00

–

64.00

Domestic Beer (0.5 liter draught)
2.50 €

2.00

–

3.00

Imported Beer (0.33 liter bottle)
2.50 €

1.50

–

3.00

Cappuccino (regular)
1.72 €

1.50

–

2.00

Pastizzi or similar cheap local pastry)
0.28 €

0.20

-0

.60

Water (0.33 liter bottle)
1.01 €

0.65

–

1.50
Supermarkets
description
Average
range
Milk (regular), (1 liter)
0.87 €

0.81

–

1.00

Loaf of Fresh White Bread (500g)
0.91 €

0.75

–

1.00

Rice (white), (1kg)
1.68 €

1.29

–

2.00

Eggs (12)
1.92 €

1.50

–

2.30

Local Cheese (1kg)
7.59 €

6.00

–

10.00

Chicken Breasts (Boneless, Skinless), (1kg)
6.32 €

5.40

–

7.00

Beef Round (1kg) (or Equivalent Back Leg Red Meat)
11.01 €

7.58

–

15.00

Apples (1kg)
2.11 €

1.50

–

2.50

Banana (1kg)
1.51 €

1.25

–

2.00

Oranges (1kg)
1.99 €

1.40

–

2.80

Tomato (1kg)
2.00 €

1.50

–

2.50

Potato (1kg)
1.05 €

0.80

–

1.50

Onion (1kg)
1.30 €

0.99

–

2.00

Water (1.5 liter bottle)
0.68 €

0.48

–

1.00

Water (5 liter bottle)
1.68 €

1.48

-2

.30

Bottle of Wine (Mid-Range)
5.00 €

2.50

–

7.60

Domestic Beer (0.5 liter bottle)
1.22 €

1.00

–

1.75

Imported Beer (0.33 liter bottle)
1.44 €

1.00

–

2.00
Transportation
description
Average
 range
One-way Ticket (Local Transport)
1.50 €

1.50

–

2.00

Monthly Pass (Regular Price)
26.00 €

25.00

–

27.00

Taxi Start (Normal Tariff)
10.00 €

8.00

–

15.00

Taxi 1km (Normal Tariff)
1.67 €

1.40

–

3.00

Taxi 1hour Waiting (Normal Tariff)
15.00 €

8.00

–

20.00

Gasoline (1 liter)
1.37 €

1.30

–

1.44
Accommodation
description
average
 range
Cheap Hotel / Hostel (Private Room)
50 €

38

-1

00

Budget Apartment (Nightly Rate)
45 €

40

-70

Budget Apartment (Monthly Rate)
800 €

700

–

1500

Top End Apartment (Monthly Rate
2400 €

2000

-45

00
Living Like a Local
If you're going to choose to live somewhere for an extended period of time, you're also going to want to know what facilities, activities and amenities are nearby.
Gyms: There are quite a few gyms in Malta (again, mostly in Sliema). We checked out a couple and while they weren't overly impressive, they had pretty good rates. Body Fit Gym was small and in a hotel basement, but the membership (€30 / month) included access to the beautiful rooftop pool and the "spa", which was really just a jacuzzi.
There are a couple of other gyms in Sliema that are worth checking out. If you're living somewhere else in Malta, just do a quick Google search and you'll be able to find one near(ish) to you.
Yoga Studios: We found about a half-dozen yoga studios around the country, but around Sliema there are two main ones, Ananda Marga and HotYogaMalta. There's also a Pilates studio in St.Julian's called Body Works.
Yoga classes cost around €6 for a 1.5 hour drop-in class, while 8 day courses cost around €60. Pilates class is free to try out, €15 / class, or €75 / 5 classes and €120 / 10 classes.
Theatres: There are a few cinemas around Sliema and Valletta and a movie ticket will cost around €7.75. For a bit of culture, you can also check out the schedule at the beautiful Teatru Manoel as it is one of the oldest theatres of its kind in Europe and there are some world-class orchestras and plays shown there.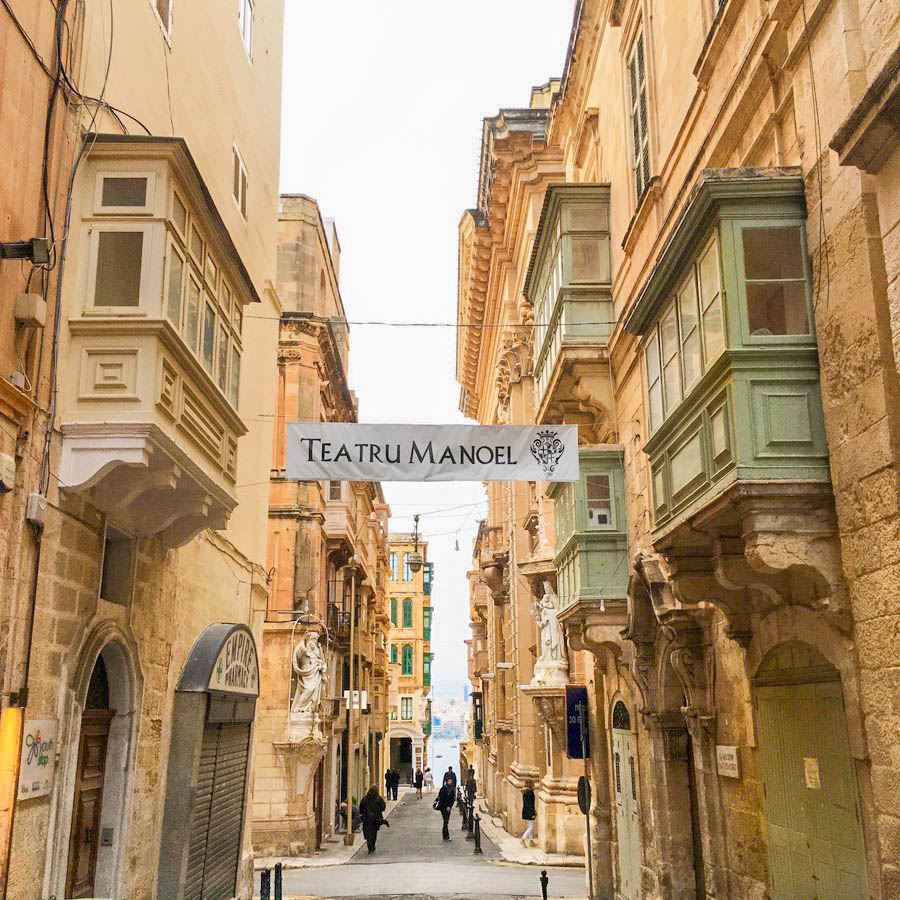 Walking / Hiking: There are quite a few nice, relatively well-marked trails around the islands of Malta and Gozo. Check out Visit Malta's Great Walks Page for more information. You can take a bus to some of the trailheads, but it's definitely easier to have your own car, or get a ride from a friend.
There are quite a few ocean front walks around Malta as well, including a beautiful long stroll that goes along the seafront and onto the rocks, starting in St. Julian's and heading around to Sliema. There are similar walks in Valletta as well.
Nightlife & Live Music: There are some excellent venues for nightlife and live music, particularly in Sliema and Valletta. You can check the Malta Expat Community on Facebook for some events, or just listen to the local radio.
If you happen to be in (or around) Malta during Isle of MTV, you can enjoy a massive free concert in Valletta. Some big names come for this event and it's a definite must see on the island (we missed it, much to the dismay of our Maltese friends).
If you ever have the chance to go see Airport Impressions live, do it! This is the best band in Malta and these guys are amazing. They even let us use all of their music in our YouTube videos, a real honour for us.
For the normal wine bar, restaurant and pub type of nightlife, we recommend heading to Strait Street in Valletta or the oceanfront promenade in Sliema. If you want to stay up all night to the endless pounding of European house music, St. Julian's is probably your best bet.

Other activities include sailing, scuba diving, snorkelling, swimming, visiting wineries and much more! You'll never be bored in Malta.
Visas in Malta & Extended Stays
Malta is part of the (annoying) Schengen Area and thus, non-european passport holders can only stay for 90 days (within a 180 day period). This applies to any country you visit within the Schengen Zone, so if you've been travelling around other countries that are included in the agreement, you'll have to subtract those days from your entire 90 day maximum stay.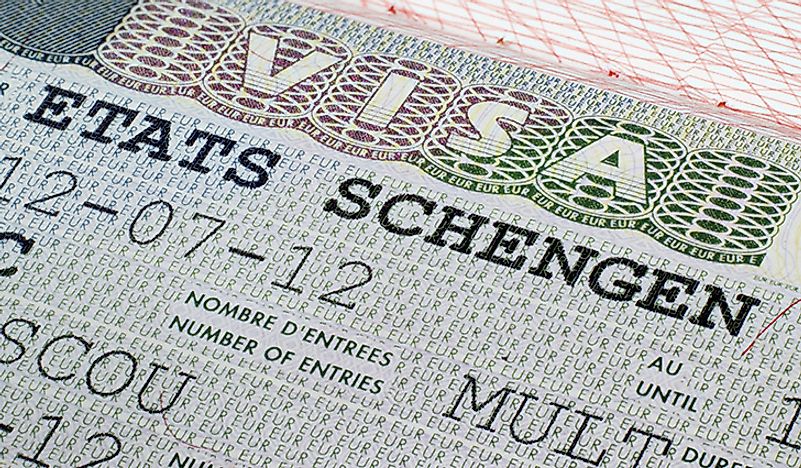 There's no real way of getting around this. There are no extensions on the Schengen Visa and no loopholes really. Unless you have an EU passport, you'll have to leave after 3 months. You could try to apply for a working visa, but these are hard to get for some digital nomad jobs (like travel bloggers).
Useful Websites & Resources for Digital Nomads in Malta
Also check out more articles that we wrote about Malta
[recent-malta]
Summary
This guide wouldn't be complete without listing some of the pros and cons of living and working in Malta. To be honest, this is one of the best digital nomad locations that we can think of, so it's hard to find any real downsides.
Pros:
Fast internet
Relatively affordable apartments
Great public transport
Cheap(ish) flight connections around Europe
Some co-working spaces
Good value food
Extremely safe
Cheap wine
Good grocery stores
Cons:
Busy, noisy & overdeveloped in many parts of the main island
Costs sky-rocket in peak season (December & summer months)
Visa policy limits non-Europeans to a 90 day maximum stay
In Conclusion
Malta is an excellent place for digital nomads and we highly recommend checking it out. We loved our apartment and the nearby walks that we took in Sliema, but if we were to return, we'd probably pay a bit extra to live in Valletta. Alternatively, if we were looking for some real peace and quiet, we would even consider Gozo island.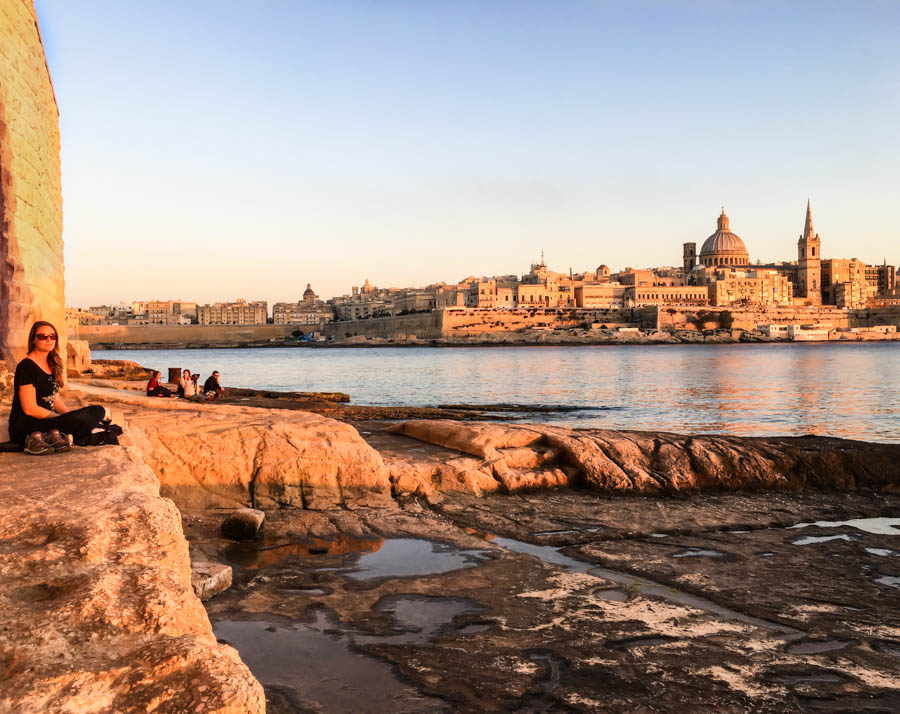 No matter what part of Malta you choose to set up shop, you'll likely find everything you're looking for as a digital nomad. Great supermarkets, a wide variety of restaurants and bars and a ton of great events both in and outdoors (the latter especially during the summer).
Malta has some of the best weather in the world, blazing fast wi-fi and it's the perfect place for digital nomads, yet somehow, not many of us know about it! Go and see for yourself. You might just wish you could stay longer than 90 days.
Like this Post? Pin it!