Germany's capital Berlin is undoubtedly one of Europe's most exciting and captivating cities, with it's mix of fascinating history, iconic architecture and a forward focussed, liberal outlook. Almost completely destroyed during its period as the Nazi stronghold during World War Two and later divided for over thirty years by the infamous Berlin Wall, it's seen its fair share of turmoil. But these days it's embracing its more recent reinvention as a contemporary hub of modern art, innovative music and cutting edge architecture.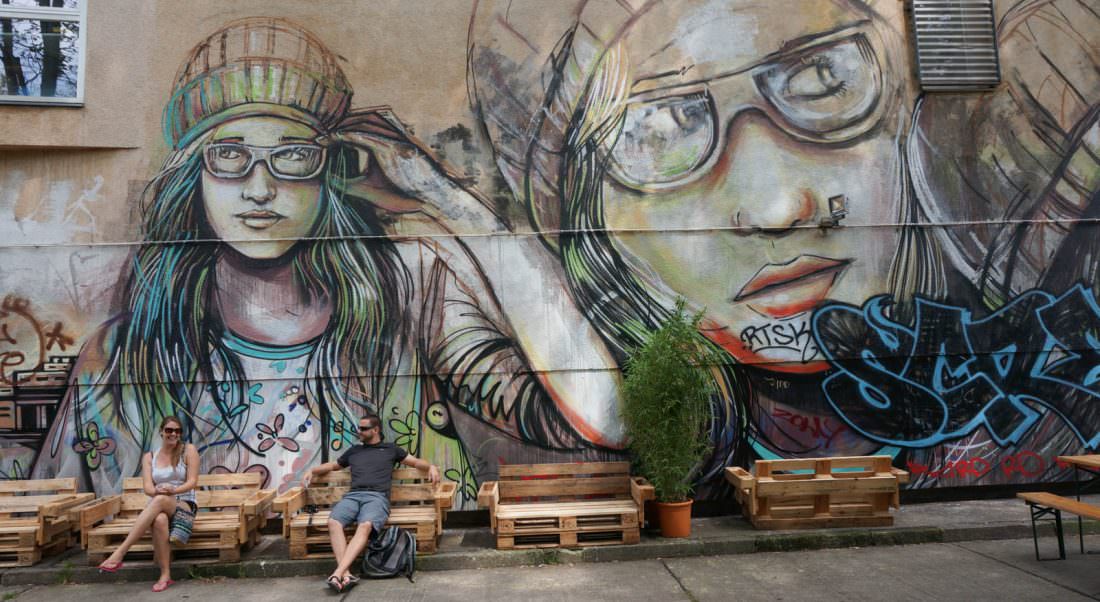 Because it's such a big place with so much to do, visitors can be completely overwhelmed when it comes to making the most of their time. As a result many people leave without getting a real impression of the city's true identity, having only just scratched the surface of what's on offer. Through Withlocals it's possible to really get under the skin of this incredibly diverse city by arranging an activity, tour or experience with a local guide which completely matches your interests. Here's how to discover Berlin Withlocals.
What is Withlocals?
Put simply, Withlocals is an online marketplace that connects curious travellers with knowledgeable local people who want to show off the best of what their city has to offer. If you're fed up with the run of the mill, one size fits all tours to the typical tourist sites that are always on offer in Berlin then this is the perfect solution. Whether you're a foodie, music lover, culture vulture or history buff, there are local Berlin residents out there who share your passions and are waiting to take you on an awesome, curated journey at an affordable price.
There are two types of experiences available, firstly "Withlocals Originals" which are tours and experiences that Withlocals design together with locals. You get to take your pick of host from a number who run it. Secondly there are tours and experiences designed entirely by individual local hosts. Both are packed full of fun activities, interesting places to visit or amazing food experiences you need to try. Whatever the content of the tour or experience is, it's a subject that the guides are well informed about and are keen to share with other like minded people.
Withlocals also has an app which allows you to organise your experiences through your smartphone or tablet, making it even easier. It's straightforward to use and allows you to view all of your upcoming bookings in one place at the touch of your finger. Best of all it has a super handy chat feature so you can message chat in real time with hosts, whether you've got a question to ask a prospective host or want to talk about details with a host you've already booked.
How to Design Your Perfect Personalised Berlin Experience
The first step to creating your personalised tour or experience in Berlin is to register with Withlocals by following the quick and easy registration process online. Next just pop "Berlin" into the search box and selecting the number of people it's for, and you'll see a full list of experiences and tours returned to choose from. From there you can narrow it down by price, popularity, what category of experience it comes under and how much time it involves and various other filters if you need.
Have a browse through the results, take a look at the authentic, verified reviews, the details of what's included and the information on the host themselves. Once you've found the tour or experience that suits you then you're able to fine tune and tailor it to your liking. There's a form that enables you to get in contact directly with the host to discuss anything you want to add in or take out. When you're satisfied, make your payment through Withlocals via Paypal, credit card or a local payment method.
Top Tours and Experiences in Berlin
There are so many cool and interesting things to do in Berlin listed on Withlocals that you'll have a job choosing just one. Here are some of the top tours and experiences on offer in this incredible city:
WWII Past and Present Tour – This riveting tour will take you on a personalised journey through time as you uncover the compelling history of Berlin. You have the opportunity to choose your favourite guide from a selection of locals who will take you around famous sites while explaining the impact of WWII on the city.
Shop Like a Local – Shopping for vintage clothes is a hugely popular activity to do in Berlin but it helps to know where the best spots are. If you're up for a bargain hunt whilst discovering the top vintage shops in the city then try out a vintage safari with a Withlocal host.
Learn What German Food to Eat – One for all the foodies and definitely one of the most loved Withlocal activities in Berlin. Head out on a food tour to try some quintessential German recipes as well as a few imported dishes that have become part of the fabric of multicultural Berlin. From bratwurst to bulleten, you'll leave with a full stomach and a smile on your face.
Discover the Hippest Districts – Uncover the hippest districts of Berlin with the Urban Jungle tour which takes you on an off the beaten track adventure to the coolest areas of the city. Or alternatively see another side of the city that most visitors don't get to with The Best of Hidden Berlin tour. From street art to synagogues, you'll be blown away.
Get a Quick Rundown – The 90 minute Kickstarter Tour is a great way to get a feel for the city when you first arrive. This whirlwind journey will introduce you to Berlin's most important sites while getting all the insider knowledge from your host.
Join a Workshop – For something completely different why not sign up to one of the workshops on offer. How about a photo shoot with the backdrop of some of the most iconic areas of Berlin? Or perhaps a wine tasting extravaganza where you'll get to sample some of the best wines Germany has to offer?
Disclaimer: Some links in this article are affiliate links, which means that if you purchase through them, we receive a small commission. This will never cost you extra and in many cases you receive a special discount. We appreciate your support!