After Port Barton we headed up to El Nido, another beautiful beach town famous for its massive limestone karsts that erupt from the sea like enormous green daggers. We checked into our accommodation, and even though it wasn't a Palawan resort, we still loved our little cottage. Set amongst the stunning cliffs that made El Nido famous, this place has proven to be one of the true gems of backpackers accommodation.
The owners here treat us like family and provide service that would be acceptable in a 5 star resort. The manager, Edda, provides hot water every morning for coffee or cooking, she ensures that someone is there to greet you at your room and turn on the light every single night after dark, and when Dariece had stepped on a shell and had a swollen foot, Edda even came over and gave her ice to soak it in. It's places like this that really give a destination something extra.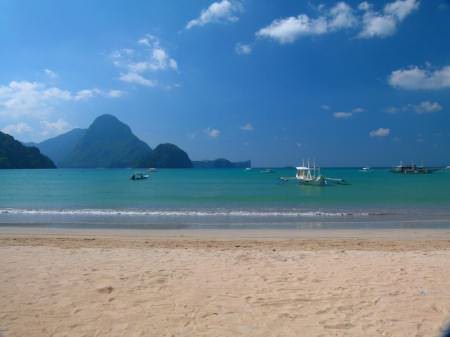 The weather has finally cleared up since we've been in El Nido and although we get a few clouds during the day, the sun has been out all day and we haven't had a drop of rain in the 10 days we've been here. We spent quite a lot of time at the restaurants on the beach enjoying more happy hour sunset cocktails while working on the website, but with the clear skies we've been able to plan some day trips around the area.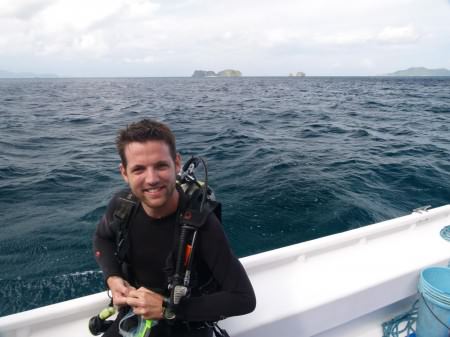 I went out diving one day and had 3 great dives. With the cliffs towering so high above the sea, you can expect that they plummet deep into the waters below. The coral walls that they form underwater are breathtaking. I saw a turtle, a few blue spotted sting rays, some sea horses and shoals of barracuda and tuna, which swarmed around the vibrantly coloured reefs that blanket the sea floor around El Nido.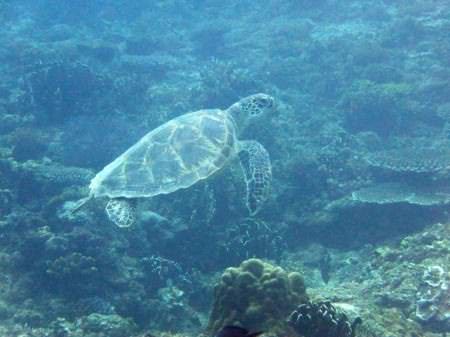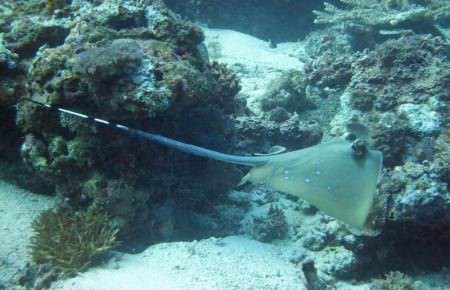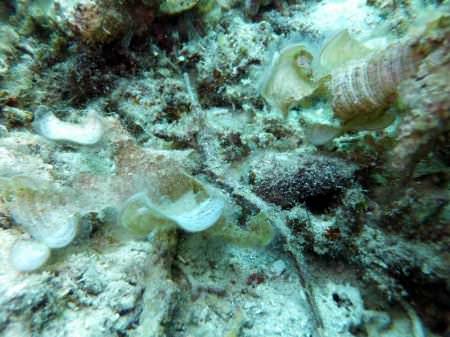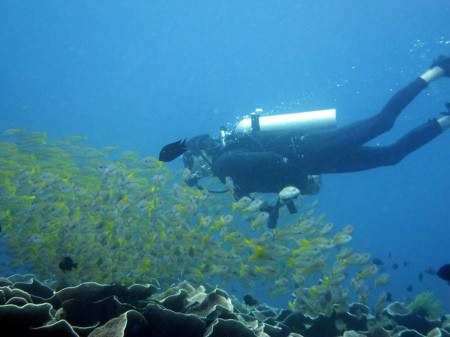 The dive master, Tim, even allowed Dariece to suit up and give scuba diving another try. On her previous attempt in Malaysia, she was unable to get deeper than 4 meters because her ears wouldn't equalize and unfortunately she couldn't even go down 1 meter this time. Clearly she needs to see an ear doctor, but at least now we know she won't be able to dive until she does so. Usually a discover dive like that is pricey, so we were very grateful that the dive master at Sea Dogs Scuba was willing to do it for free and save us the money for the unfortunate result. One day I'll get her down to 18 meters with me but it's not going to be this trip.
The next day we woke up and decided we would try to find a beach which we had read about in a guide to the best Philippines beaches. We walked for a couple of hours along the rocky and sometimes sketchy coastline before finally giving up and turning back.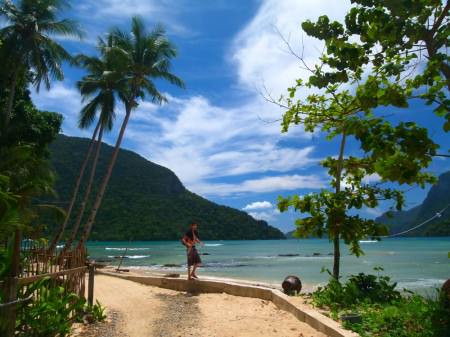 On the way back to El Nido we were walking along a sandy, palm tree-lined beach when we heard a loud thud. It was a coconut which we picked up and spent the next 20 minutes ripping into to get to the hard, milk filled nut inside. An idea came to mind at that point, so we collected a few more and headed back to El Nido for sunset.  We cracked the coconuts open into cups and mixed their sweet liquid centre with pineapple juice, ice and local Tanduay rum.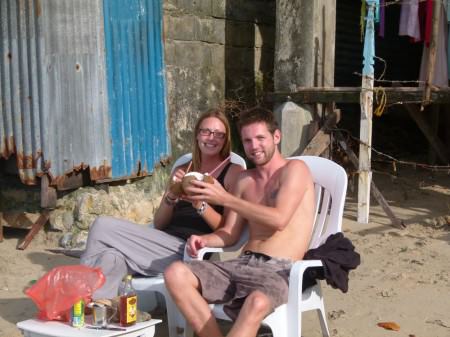 We sipped our home-made cocktails on the sand, while the sun dipped behind the enormous cliffs that tower above the sea, while the sky displayed its brilliant blues, pinks and oranges above us. At some point, a small brown dog joined us who we named Rex. We gave him water and fed him some of the extra coconut. Little did we know that we had just created a K-9 friendship that was to last for our remaining time in El Nido. It's amazing how much the weather  and a good dog can dictate your mood because we had gone from being soaked, sad and stinky on Luzon, to being beached, buzzed and beaming in Palawan.
Late one day we started talking to our neighbours at Cliffside Cottages about a boat tour. Kevin (New Zealand) and Kate (England) are travelling for a year and are backpackers with a similar budget and travel style as us. So instantly we had lots in common and decided that we would do a boat tour with them the following day. We got lucky and the 3rd couple, who we had never met, cancelled so we had the whole boat for just the 4 of us. The boat man, Ronyal, was very cool and took us to places when there wasn't any other boats.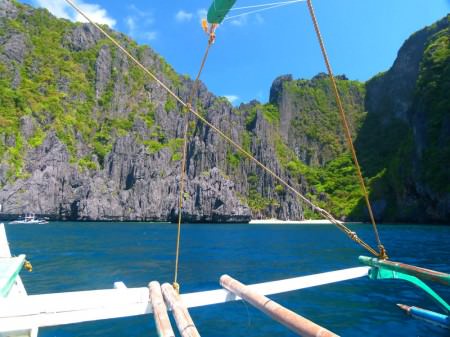 He rearranged the whole day to avoid crowds which was really good because the boats can arrive in hordes and ruin some snorkel sights. The snorkel spots we went to were pretty good but the real highlights were the amazing caves that have carved their way through the limestone over millions of years, some of them open up to fantastic lagoons, completely fortified on all sides by the soaring cliffs.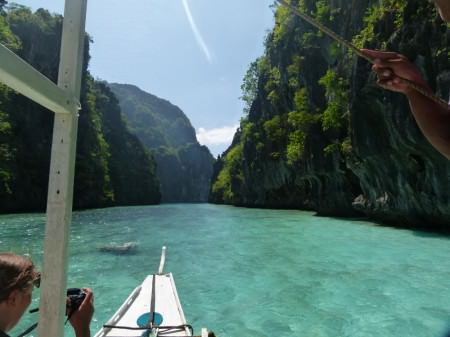 After a great day of island hopping we told Kate and Kevin to meet us at the beach for sunset where we prepared our new favourite coconut shell cocktail which of course was a hit with our new friends. We hangout on the beach at different bars enjoying drinks, dinner and great chats until late in the night.
Rex returned to our table and once again we fed him some extra coconut. All this attention made Rex very protective of us. Any local that passed within 10 feet of our table was barked at and nearly attacked by our new furry friend. At some point the idea came up to plan a boat trip that would take us to an island and drop us there to fend for ourselves for a night before picking us up later on. At one point we were talking about going with no food, water or fire and simply trying to "survive" like we had been abandoned there. Luckily after returning home at 1am and sleeping off the rum, our minds were a little bit more logical. The following morning and we arranged the trip with a full supply of those three necessities and much more.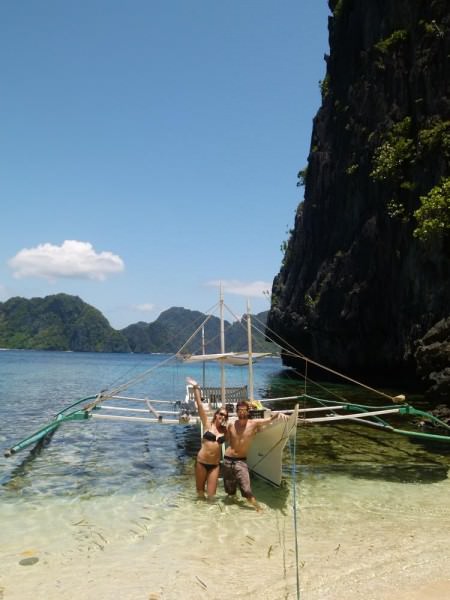 The next day our boat picked us up and took us at 9:00 am to out to sea. As we were getting on the boat, our friend Rex came flying around the corner and climbed the ladder on the boat, determined to join our expedition. We asked the boat driver if it was okay and he didn't seem to care. So off we went, 2 Canadians, 1 English, a Kiwi and a Filipino dog off to sleep on a deserted island.  The first spot they had chosen was little more than a private beach with a hut on it, so we explained to the driver that we needed something completely isolated. He then took us to another island which had the perfect setting for the next 36 hours of our lives.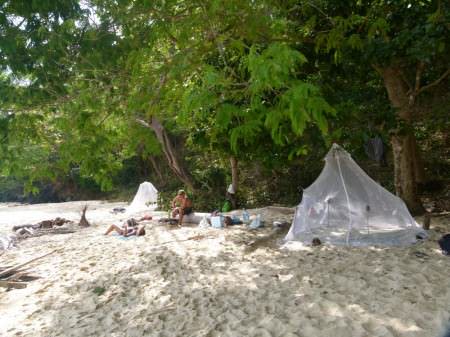 The cliffs towered above a stunning white sand beach that boasted some of the nicest coral reefs we have ever seen. We waved goodbye to the boat and set up camp by hanging our mosquito nets under a tree, much like we had done in Mozambique. Right away Kevin and I were determined to "provide" for the women, so we set out on a fishing expedition with snorkels, masks, fishing line and a home-made spear. Needless to say we were unsuccessful other than the minnow that managed to fit its mouth around Kevin's hook. We returned to shore, happy that we had decided to bring back up food and later we cooked up some delicious spaghetti for dinner.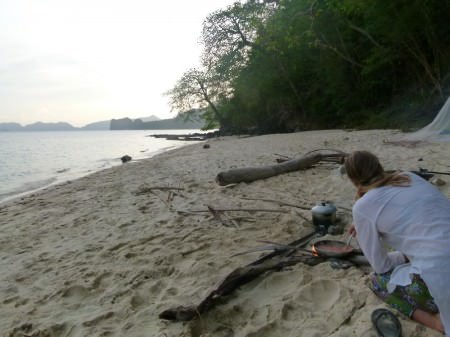 That night we had more delicious coconut shell cocktails and watched one of the most spectacular sunsets we've ever seen in our lives. We talked and laughed and built a massive fire on the beach while listening to our iPod Dock and enjoying our delicious meals. The night turned out to be far less ambitious as our original plan, but more fun I'm sure.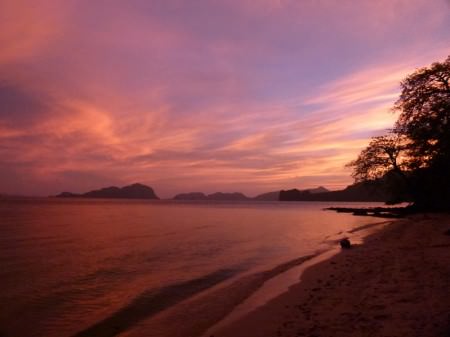 The next day we spent snorkelling on the exquisite, untouched reef that grew just off the sand of our private beach. We saw moray eels, lion fish, razor fish and two massive banded sea snakes! It was extraordinary snorkelling and there wasn't a tour boat in sight. All in all, the El Nido island project was one of our best travel ideas and we enjoyed it as much as we did the company of our new friends. The Philippines' travel experiences have shaped up along with the weather and we will be looking forward to enjoying the next week here before heading to China.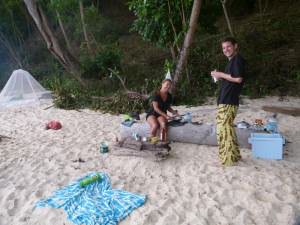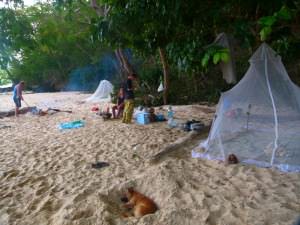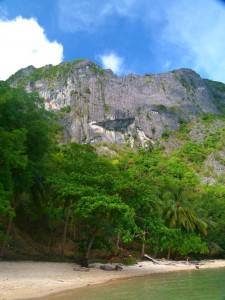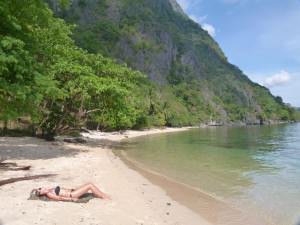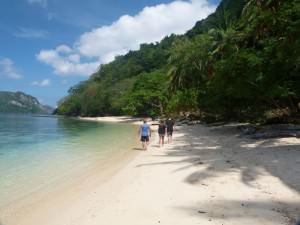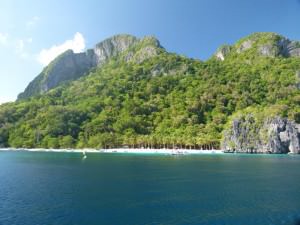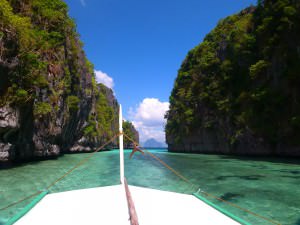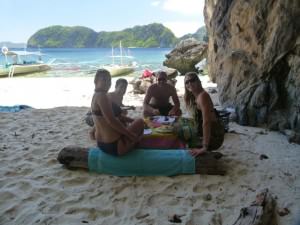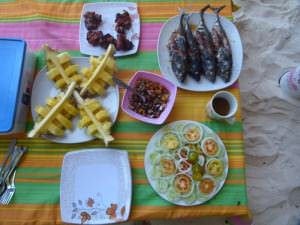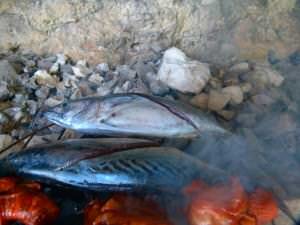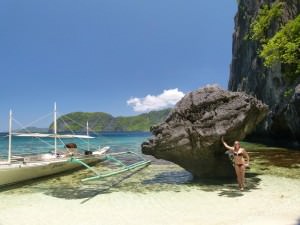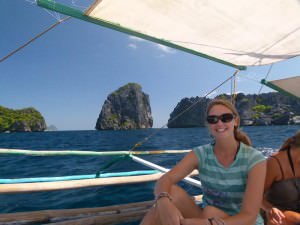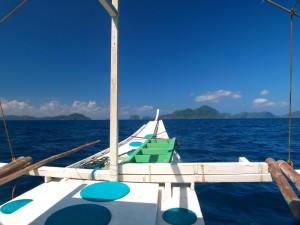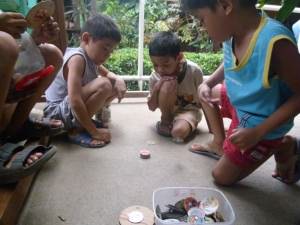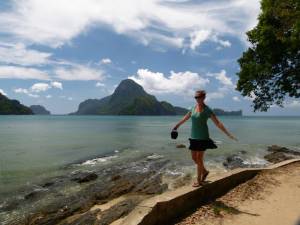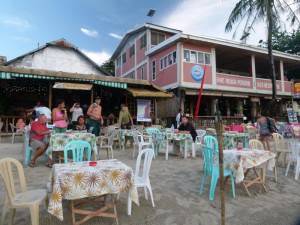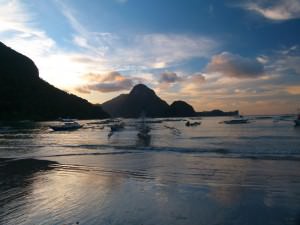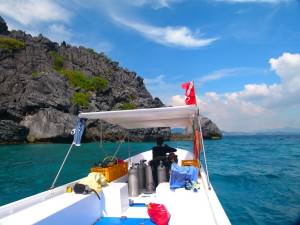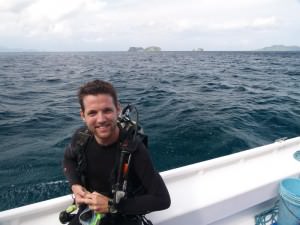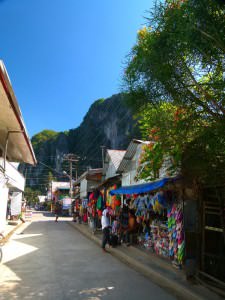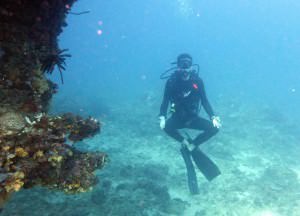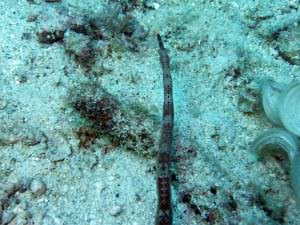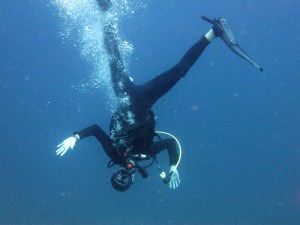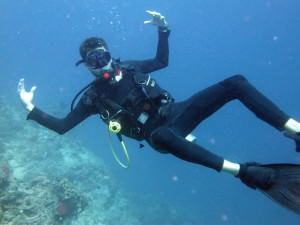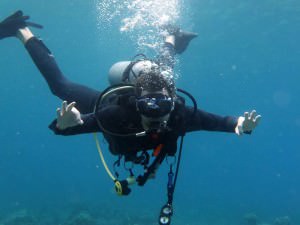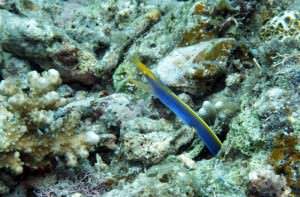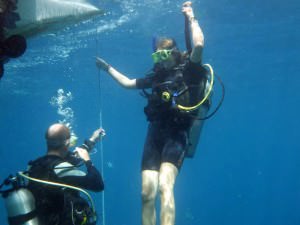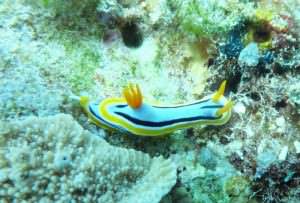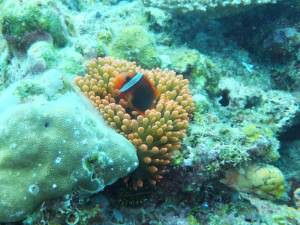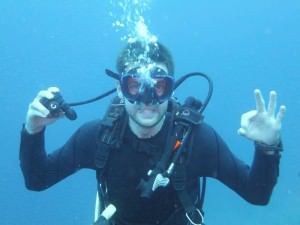 Like it? Pin it! 🙂