This England travel guide is full of useful information, tips and advice to help you plan an unforgettable trip to England. For a relatively small place, England is one of the most diverse and interesting countries in the world. It has an extremely long and rich history, a wealth of varied and stunning scenery, and a huge mix of cultures.
However, many people who visit England tend to limit their trip to a few famous cities, like London, Oxford, and Bath. While these places are definitely worth seeing, there are so many other hidden gems scattered throughout the country. I'll share many of these with you here.
I was born and raised in England and spent the first 30 years of my life living there. I've traveled extensively throughout the nation, lived in several different parts of it, and am excited to share with you some insider knowledge about the country that I know best.
Latest England Blog Posts
Below you'll find all of our posts about traveling to England. We've traveled around the country on many different occasions, and we also have local English writers who share their travels around their home country on this blog. Enjoy!
There are so many great things to do in London at night that I hardly know where to begin! London ...
Plan Your Trip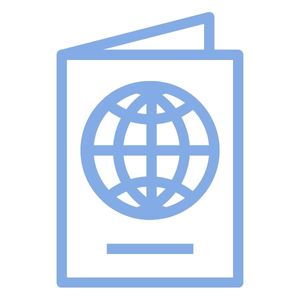 Visa Requirements
What you need to enter the country and travel for the duration of your intended trip.
England Travel: Why Go?
Despite its small size, England packs quite a punch. This island nation has something for everyone.
Whether you're into history, hiking, theater, sailing, fine dining, beaches, festivals, or craft beer, you'll find all of this and much more.
England Travel Itineraries
I've put together a few itineraries below to help you get the most out of your time in England.
Virtually all of these places are accessible from London using England's extensive train network, although I've indicated where this isn't the case.
However, hiring a car to get to places outside of London would give you more flexibility and is what I would recommend if your budget will allow it.
1-3 Day England Travel Itinerary
If you're short on time, you'll have to be very selective. You should definitely spend at least one-two days in London, the capital of the UK and one of the world's greatest and most international cities.
There's so much to see and do in London that it would be impossible to list everything, but some of the must-sees include the Tower of London, Buckingham Palace, Westminster Abbey, and the British Museum.
Spend your second day exploring the university city of Oxford and the surrounding area. Stroll through the atmospheric college buildings, visit one of the many museums, or take a punt down the river.
If you have a third day, visit the gorgeous city of Bath, with its magnificent abbey and Roman baths. From Bath, take a tour to visit the iconic prehistoric site of Stonehenge, which is located about an hour away. Learn more in our Weekend in London: The Perfect 2-Day Itinerary post.
1-Week England Travel Itinerary
With one week, I would recommend spending two days in London to get a better sense of the city. Additional things to do here include visiting the Houses of Parliament, going on a Jack the Ripper walking tour, riding the London Eye, and checking out some of the city's many markets.
For days three and four, see the above itinerary (Oxford, Bath, etc.).
On day five, visit the lively and multicultural city of Liverpool. This city is steeped in music history and was the birthplace of The Beatles.
You can visit the Beatles Story museum, as well as the Albert Dock area which has been redeveloped into a lively shopping and dining destination.
On day six, hire a car and head up to the Lake District, England's largest and most popular national park. Here you can enjoy stunning scenery, go hiking or mountain biking, visit picturesque villages, and take a cruise on Lake Windermere.
Finally, on day seven, visit the historic city of York. Highlights here include the magnificent Gothic cathedral, the Jorvik Viking Centre, and the Tudor-era Shambles area.
10-Day England Travel Itinerary
If you have an extra three days, you could choose to spend a night in some of the places above to get to know them better. In this case, I'd suggest having an extra night in London, Liverpool, and the Lake District.
Alternatively, if you want to pack as many places into your itinerary as possible, I recommend also visiting Hadrian's Wall and some of the wild beaches of Northumberland (more information on both is below).
You'll probably want a car for this. I suggest hiring one in Liverpool and returning it at whichever airport you fly home from.
Then, head back down south and spend a day in Brighton, a vibrant and slightly alternative seaside city, before heading back to London.
You could also visit Canterbury to see its world-famous cathedral, and take a trip from here to the iconic White Cliffs of Dover.
2-Week England Travel Itinerary
You can see a fair amount of England in two weeks. I recommend starting with the above 10-day itinerary.
Then head down to the southwestern counties of Devon and Cornwall, which are known for their rugged coastlines, picturesque countryside, and quaint traditional seaside towns.
You could easily spend the rest of your time in England down there enjoying some of the best surfing, hiking, and scuba diving spots in the country.
However, if you have time and want to squeeze in one last place, head over to Norfolk, a peaceful county home to some of the best (and least crowded) beaches in the UK, including the stunning Holkham beach.
Public transport in Norfolk isn't as good as in other areas of the country though, so you'll likely need to have your own car to explore this place properly.
More Itineraries in England
Places To Visit In England
These are some of the best places to visit in England. I have been to all of them several times, and can wholeheartedly recommend each one to anybody planning a vacation in England.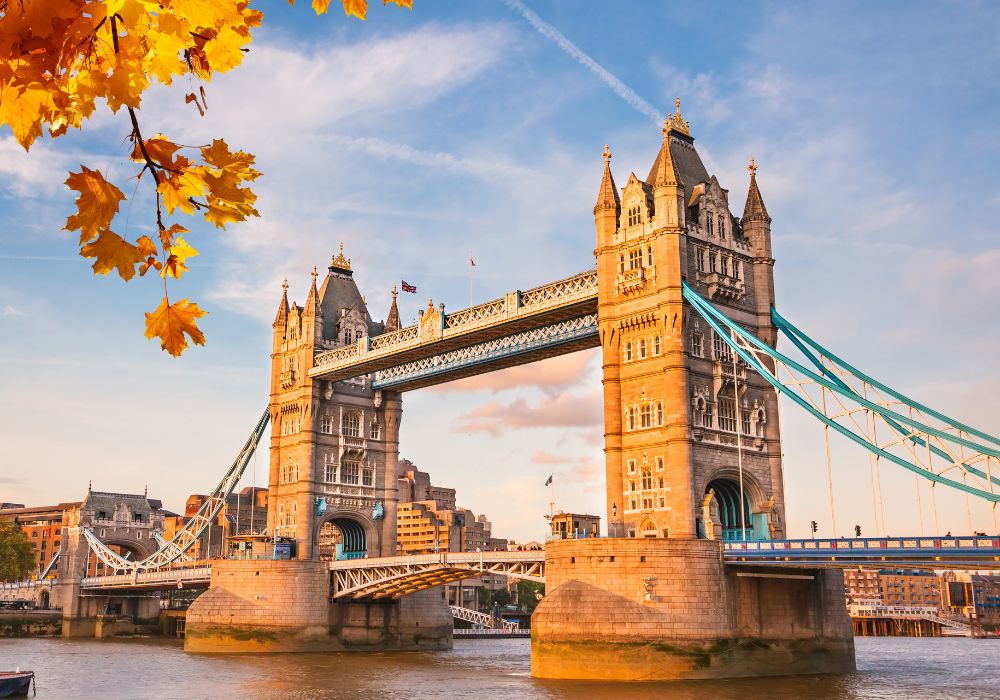 London
One of the greatest and most varied cities on Earth, and my home for over seven years, London is a must-visit destination on any trip to England.
Home to some of the UK's best-known sights, the capital of the UK is a city that you really need to visit several times to fully experience. There are numerous attractions in London that you won't want to miss.
Oxford
I spent three years at university in Oxford and it's one of my favorite cities in England.
Top sights in the "City of Dreaming Spires" include the Bodleian Library, the Radcliffe Camera, and of course the university's many colleges. Some of the prettiest include New College, Magdalen, Christ Church, Worcester, and All Souls.
Bath
Famous for its amazingly well-preserved Roman bath houses, built on top of natural hot springs, Bath is an attractive city full of Georgian-era architecture.
Bristol
A lively and interesting city with a rich maritime history, Bristol is well worth a visit. Highlights include the SS Great Britain, the Clifton Suspension Bridge, and the artsy Stokes Croft area.
Liverpool
The hometown of the Beatles, in recent years, Liverpool has undergone a huge regeneration and is now one of the UK's most vibrant and exciting cities. It has an attractive waterfront and a number of excellent restaurants and bars.
The Lake District
In the far northwest of England, the Lake District is the country's largest national park, and one of its most beautiful regions. Home to idyllic villages, stunning scenery, and England's highest mountain (Scafell Pike), the Lake District is a great place to enjoy the outdoors.
York
The historic city of York is another of my favorite cities in England. Must-see sights include the magnificent York Minster, the city walls, and the Jorvik Viking Centre. There are numerous fun things to do in York to keep you busy.
Hadrian's Wall
Hadrian's Wall was a defensive fortification built by the Roman Emperor Hadrian in the year 122 AD to keep northern barbarians from invading Roman Britain. It's located in a particularly picturesque and wild part of Northumberland and is a great place for hiking.
Brighton
Brighton is a lively seaside town located on England's south coast. Highlights include the Palace Pier, the Royal Pavilion, and the Lanes, a pedestrianized area full of independent shops and cafes.
Norfolk
Norfolk is a flat, agricultural region in the east of England. It's home to some of the UK's most stunning (and relatively undiscovered) beaches, including my personal favorite, Holkham beach.
The Cotswolds
The Cotswolds is a picturesque region in south-central England, characterized by its rolling hills, quaint villages with gorgeous yellow sandstone buildings, and beautiful countryside.
Devon & Cornwall
The counties of Devon and Cornwall, in the southwest of England, are known for their stunning coastal scenery, dramatic cliffs, picture-postcard countryside, and the surfing mecca of Newquay.
More Places To Visit in England
Things To See & Do In England
There's so much to see and do in England, it would be impossible to cover everything in one trip. However, any of these would be a good place to start.
I've personally done all of the following activities, and all of the tours recommended are highly reviewed. Most can be enjoyed by people of all ages, whether you're traveling solo or in a group.
Take a historical walking tour of London
London has an extremely rich and varied past. One of the best ways to learn about it is on a historical walking tour.
There are many to choose from, covering topics such as the Roman origins of the city, the medieval period, the Great Fire, Victorian London (including Jack the Ripper), World War 2, and the Blitz, right up until the modern day.
This tour is particularly good and is led by a professional archaeologist.
Explore leafy North London on foot
North London is my favorite area of the city. It's green, tranquil and full of attractive parks, squares, and little side streets.
Take a walk through the leafy, affluent neighborhoods of Hampstead and Highgate, and you'll soon see why these are such desirable places to live.
Sail on Lake Windermere
Lake Windermere is the most famous lake in the Lake District National Park, and the best way to see it properly is from the water. This is an excellent sailing experience with an enthusiastic and knowledgeable local guide.
Go hiking
England has close to 100,000 miles of footpaths, trails, and other "public rights of way". The opportunities for hiking here are practically limitless, and it's something of a national pastime.
My favorite places to hike in England include the Lake District, the Yorkshire Dales, the coast of Devon & Cornwall, and Northumberland. More information on hiking in these places is below.
Visit an English winery
Believe it or not, the vineyards in southeastern England produce some of the finest sparkling wine in the world, rivaling many of the champagne houses in France. Taste some for yourself on this fabulous vineyard tour.
Take a boat trip to see the Seven Sisters cliffs
The Seven Sisters are a series of stunning white chalk cliffs in the South Downs National Park, on the English Channel coast. Take a leisurely boat trip to see this natural beauty, secluded beaches and caves, and view the rich variety of marine life, including dolphins, seals, and various seabirds.
Learn how to cook delicious Indian food
England is home to many people of South Asian heritage, and Indian cuisine is some of the country's – and my – favorite food. (Chicken tikka masala was actually invented in the UK!). Learn how to cook delicious and authentic Indian food in this cooking masterclass.
Explore the Lake District by kayak
Another superb way to experience the natural beauty of the Lake District is by kayak. I've kayaked in the Lake District several times, and it's simply stunning.
On this tour, you will explore some of the quietest and most picturesque bays and beaches of Ullswater, one of the best-loved lakes in the area.
Learn how to surf in Newquay
Newquay, in Cornwall, is one of the best places for surfing in the British Isles. With large sandy beaches and consistent Atlantic swell, it's a world-class surf spot for beginners and experienced surfers alike.
If you'd like to learn how to catch the waves, this beginner surfing experience would be a perfect introduction.
Walk the Pilgrims' Path to the Holy Island of Lindisfarne
Lindisfarne is a little island off the coast of Northumberland and home to St. Cuthbert's 7th-century monastery. This is one of the most atmospherical places I've ever been in England, and would definitely recommend a visit.
At low tide, you can walk across a causeway and over the mudflats to reach the island, following a route called the Pilgrim's Path. I recommend taking a guided trip to get the most out of your visit, and to learn about the fascinating history of this special place.
Learn about Roman Britain on a tour of Hadrian's Wall
In 122 AD the Roman Emperor Hadrian built a mighty wall in the far north of England to defend the territory from enemies in the wild lands to the north. In case that sounds strangely familiar, George R. R. Martin was heavily inspired by this when writing his Game of Thrones books.
Large sections of the wall are still standing today. Take a tour of this iconic archaeological site, and be transported back almost 2,000 years to learn about what life was like in Roman Britain.
More Things To Do in England
Best Beaches in England
These are a few of the best beaches in England. Some are popular and have a range of facilities, while others are wild and peaceful.
I've been to every one of these, and they're all fantastic. Try to get to at least one of them during your visit to England.
Holkham Beach, Norfolk
Located in a remote area of Norfolk, Holkham Beach is one of the most beautiful places in England, and easily my favorite beach in the country.
It's a 4-mile-long stretch of golden sand and rolling dunes, backed by pine forests and wild lavender.
Porthcurno Beach, Cornwall
Close to the far southwestern tip of England, Porthcurno Beach is a sheltered cove with dazzling white sand and crystal-clear turquoise waters. It's incredibly peaceful and perfect for swimming, snorkeling, and relaxing.
Fistral Beach, Cornwall
Fistral Beach is one of the most popular surfing beaches in England, with a sweeping stretch of sand and long, regular waves rolling in from the Atlantic. It's a great place to learn how to surf or to watch experienced surfers doing their thing.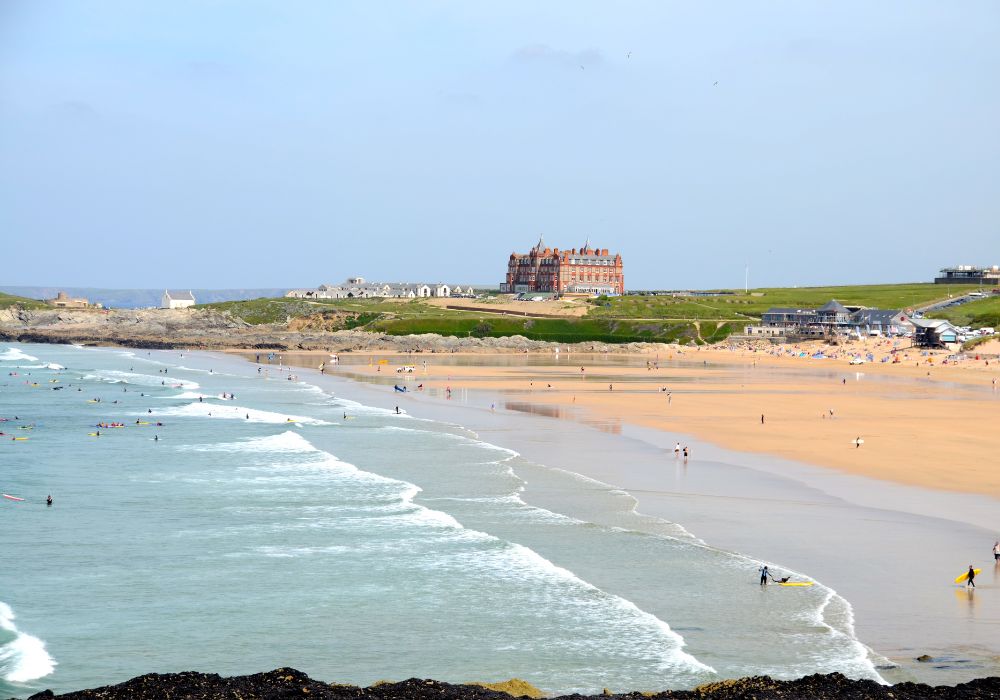 Woolacombe Beach, Devon
Woolacombe Beach is a 3-mile stretch of golden sand on the North Devon coast. It's popular with surfers, but also great for swimming, taking long walks, and just chilling out.
Saunton Sands Beach, Devon
Saunton Sands Beach is another great beach in Devon. It's a little less crowded than Woolacombe and has a more relaxed feel. It's perfect for walking, picnics, and watching the sunset.
Bournemouth Beach, Dorset
Stretching an impressive 7 miles from the coastal resort town of Bournemouth, this beach is very accessible via public transport and has a range of facilities.
Despite being one of southern England's most popular beaches, its size means it's easy to get away from the crowds.
Lulworth Cove, Dorset
Lulworth Cove is a sheltered cove on the Jurassic Coast of Dorset. The dramatic limestone cliffs and clear blue waters, together with a spectacular natural arch called Durdle Door just along the coast, make this one of the most beautiful spots in England.
Whitby Sands, North Yorkshire
Whitby Sands is a long sandy beach close to the town of Whitby in Yorkshire. I had some of the best fish and chips I've ever tasted here, which isn't surprising given that Whitby has been an important fishing town for hundreds of years.
Bamburgh Beach, Northumberland
In the far northeast of England lies one of the most spectacular, wild beaches in the country. Backed by high dunes and the imposing Bamburgh Castle, this is a beach that will take your breath away. (As will the icy cold waters of the North Sea!)
More Beaches in England
Scuba Diving in England
The English coast has a huge number of shipwrecks and a rich variety of marine life making this an excellent place for scuba diving. Always do your research and choose a professional, reputable dive company.
Here are some of the best dive spots in England.
Farne Islands, Northumberland
The Farne Islands off the coast of Northumberland are famously dangerous waters for shipping and are home to a number of wrecks. Many of these can be explored, as can the area's extensive kelp forests.
Lundy Island, Devon
Lundy Island is famous for its large puffin colony, and underwater it's common to see seals and dolphins. There are also a number of wrecks to explore.
Eddystone, Devon
The towering Eddystone Lighthouse is one of the most famous in the world and marks a notoriously rocky and dangerous stretch of water close to the port of Plymouth. There's a large number of dive sites in this area, for beginners and experienced divers alike.
The Manacles, Cornwall
The Manacles is a group of small, rocky islands and spectacular reefs off the coast of Cornwall.
Considered to be one of the best spots in England for diving, here you'll find huge numbers of fish, giant anemones, soft corals, seals, dolphins, and (of course) lots of wrecks. If you're looking for activities in Cornwall, scuba diving is a great option.
Portland, Dorset
If you are an experienced deep-water diver, you can visit the sunken wreck of HMS M2, an early submarine aircraft carrier that was lost near Portland Harbour in 1932. This is certainly one of the most unique dive sites in England and would be an unforgettable experience.
Hiking in England
As noted above, England has almost 100,000 miles of footpaths, trails, and other "public rights of way". These are found all over the country, but some of the best places for hiking in England are as follows.
Helvellyn, Lake District
Helvellyn is one of the most iconic mountains to hike up in the Lake District, with incredible views from the top.
There are a few different routes up to the summit, the most challenging (and I think best) one being the trail that goes via Striding Edge, a steep and sheer ridge.
You'll need a decent head for heights, and should only attempt this in good weather conditions.
Malham Cove, Yorkshire Dales
For a perfect flavor of the Yorkshire Dales, try this popular 7-mile circular route starting from the village of Malham. I hiked it in the snow last winter and it was magical.
Throughout this hike, you'll enjoy wonderful views of the picturesque English countryside.
You'll also pass through a towering limestone canyon called Gordale Scar before arriving at the famous "limestone pavement" of Malham Cove.
Long Mynd, Shropshire
The Long Mynd is a large, long hill and plateau in the Shropshire Hills, with several hiking trails offering varied and beautiful scenery, including views across the mountains of central Wales.
This is also one of the most accessible places to hike in the wilderness in England, especially if you don't have a car. You can catch a train to the little town of Church Stretton, and begin the hike from there.
Northumberland National Park
Wild and remote, Northumberland National Park stretches all the way up to the border with Scotland. This is a fantastic place to hike if you want to really get away from it all, though you'll probably need your own car.
The Lizard Coastal Walk, Cornwall
The Lizard Coastal Walk is a stunning, moderately challenging 7-mile trail that takes you around the most south-westerly peninsula of mainland England. Along the way, you'll enjoy amazing views of the dramatic cliffs and turquoise waters, and see loads of birdlife and wildflowers.
Keep an eye out for dolphins and porpoises too, they're regularly seen here.
Long-Distance Hiking Trails
If you fancy a real adventure, why not tackle one of England's long-distance hiking trails? Some of the most famous include the Pennine Way, the South-West Coastal Path, the South Downs Way, and Hadrian's Wall Path.
Some of these are pretty long – the South-West Coastal Path is 630 miles in length and the Pennine Way is 268 miles. Unless you have loads of time (and are a die-hard hiker), you'll probably want to tackle a shorter section.
More Hiking in England
National Parks in England
England has 10 national parks, which cover about 10% of the country's total land area. These are home to some of England's most iconic and beautiful scenery.
Yorkshire Dales
The Yorkshire Dales is one of England's most popular national parks. It's a place of wild and rugged beauty, with towering limestone cliffs, lush green valleys, and pretty stone villages.
North York Moors
The North York Moors is a wonderful place to get away from it all and enjoy some peace and quiet. This national park is made up of wild stretches of heather-covered moors, picturesque villages, and a rugged coastline.
The Lake District
I've mentioned the Lake District a few times already in this post. It's one of my favorite parts of England, and is home to some of the country's most spectacular scenery.
I recommend climbing one of the peaks here (Helvellyn, Scafell Pike, Skiddaw, etc.). On a clear day, you can see all the way across to north Wales, Northern Ireland, the Isle of Man, and the Galloway Hills in southern Scotland.
Northumberland National Park
The northernmost national park in England is also one of the least visited. Northumberland NP is home to some of the best-preserved sections of Hadrian's Wall, as well as vast stretches of untouched moorland, forests, and some of the darkest skies in the country.
The Peak District
The Peak District is England's oldest national park, with rolling green hills, pretty stone villages, and dramatic rocky peaks. It's also one of the more accessible national parks to visitors using public transport, as there are a number of train stations located in or near the park.
Dartmoor
Steeped in myth, legends, and mystery, Dartmoor is one of the wildest and most remote places in southern England. This national park is home to rolling moorland, deep wooded valleys, and granite rock formations called "tors".
I grew up near Dartmoor and have strong memories of visiting here as a child. It's a wonderful place for hiking and to get away from it all.
Exmoor
Exmoor is another wild and hilly area of southwest England, with impressive cliffs, sweeping open moorland, and pretty villages.
The Broads
The Broads is a low-lying network of fens, rivers and lakes in Norfolk and Suffolk. It's a popular destination for canoeing, fishing, and other water-based activities.
You'll see lots of narrowboats, traditional canal boats that are designed to use the narrow locks of the English canal network. Some people live on them, and they can be rented for cruises and holidays.
The South Downs
One of the easiest national parks to reach from London, making it a great day trip, the South Downs is a range of rolling, green chalk hills that separate the capital city from the south coast.
Popular spots in the South Downs include the Seven Sisters cliffs, Beachy Head, the Devil's Dyke, and Ditchling Beacon.
The New Forest
The New Forest is a beautiful area of woodland, heaths, and farmland in southern England. It's home to a range of wildlife, including wild ponies and deer.
There are many attractive traditional villages here, plus walking and cycling trails to explore.
Cost of Travel in England
England is a fairly expensive country to travel in, roughly approximate to countries like Germany, Canada, and Australia.
Your main costs will be accommodation, transport, and eating and drinking out. Food in English supermarkets is relatively inexpensive, so cooking for yourself at least some of the time will help to keep your costs down somewhat.
London is, unsurprisingly, the most expensive place in England. As a rule, things tend to get cheaper the further north you go, though public transport also tends to get less convenient (something that northerners know all too well).
Budget $70 / Day
This budget won't go particularly far, unfortunately. You'll need to stay in shared hostel dorms, cook most (if not all) of your own food, and take public transport everywhere (buses are usually cheaper than trains).
Mid-Range $140 / Day
If you are traveling with others, you'll be able to have a much better time on this budget. Here you'll probably be able to stay in a cheap Airbnb, or at least have your own room in a hostel, eat out occasionally, and maybe have the odd pint in a local pub.
You'll be able to take the train rather than the bus to most places, and might even be able to hire a car if you have others to share the cost with.
Top-End $300+ / Day
There's almost no upper limit to how much money you could spend exploring England. But for $300 per day, you'd be able to stay in a nice hotel, drink in nice bars, eat out for most meals, hire a car, and see and do pretty much whatever you want.
Cost Of Food In England
Eating out in England can be expensive, especially in London. A meal for two with a couple of drinks in a mid-range restaurant will set you back around $75.
If you're on a budget, your best bet is to cook for yourself as much as possible.
Cost Of Transportation in England
Public transport in England is relatively expensive compared to other European countries.
Trains are cheaper if booked in advance, though a one-way train ticket from London to Liverpool will still set you back anything from $40-150, depending on when you book.
Buses tend to be cheaper, and it can sometimes be possible to catch a budget Megabus all the way across the country for less than $20. But again, this depends on when you book.
The price of hiring a car varies hugely, but you should expect to pay anything from $50-200 per day, depending on the size of the car and where you're hiring it from.
Cost of Accommodation in England
Prices tend to vary a lot, depending on the time of year (summer is most expensive; winter is often cheaper), and the location. Here are some average figures to give you a rough idea of how much you're likely to need to spend.
Hotels
Budget: $60-70 for a room in a budget hotel with a private bathroom.
Mid-Range: $100 for a room in a mid-range hotel.
Top-End: The sky's the limit. Expect to pay at least $150, though you could easily spend $300+ for a top-end hotel, especially in London.
Search for hotels in England here.
Hostels
It's usually possible to get a bed in a hostel dorm for around $20-25 per night, especially outside of London. For a private room, expect to pay closer to $60.
Airbnb Apartment Stay
Again, this depends on where you'll be. A private room in somebody's home typically costs at least $50, and a one-bedroom apartment can cost anything from $90 upwards. Search for an Airbnb in England here.
Cost of Activities & Tours in England
The cost of activities and tours in England varies massively depending on what you want to do.
Here are some examples to give you an idea:
A walking tour of London: usually free, though you may be expected to tip your guide.
Taking a ride on the London Eye: $35.
Sightseeing tour on a double-decker bus: $30.
Entry to castles and other historical sites: $0-$25.
A visit to the Lake District: free, though you will need to pay to get there, and will probably need to stay the night.
Hiring a rowboat or a kayak on Lake Windermere: around $25-30 per hour.
Taking a cruise on the River Thames: $40.
Cost Of Alcohol in England
Alcohol is fairly cheap if you buy it from the supermarket, where you can often pick up a six-pack of beers for less than $5. In pubs, a pint will probably set you back anything from $4-7, depending on where you are.
Cocktails in London can be very pricey, with the better places charging upwards of $10 per drink. The same goes for wine bars, although there are a few decent "happy hour" deals to be found.
The cost of a night out in the north of England tends to be roughly half of that in the south. For example, in York, Leeds or Manchester, you can go out and drink 4-5 beers or glasses of wine in a pub and spend less than $20 per person.
England Currency
England's currency is the pound (GBP), which comes in £50, £20, £10 and £5 notes, and £2, £1, 50p, 20p, 10p, 5p, 2p and 1p coins.
How To Get Money
The best way to take out money in England is at an ATM, or a cash exchange if you have hard currency to exchange.
ATMs: The ones outside of banks tend to be free.
Cash Exchanges: Rates vary, although the Post Office's rates are often some of the best.
Credit Cards: Widely accepted for payment.
Bitcoin: Not widely accepted.
Tipping in England
Overall, tipping is not usually expected in England. The only places where I am likely to leave a tip is at restaurants, where many people choose to leave a 10% tip for the staff.
Tipping at Restaurants
Not strictly necessary, but always appreciated. Cash is usually preferred, but you can often leave it on a card too. I don't tip if I receive bad service.
Tipping Tour Guides
If the tour was free (e.g. free walking tours), it's customary to tip at the end. If you paid for the tour, there's no need to tip.
Tipping Housekeeping
Not typically done.
Tipping Luggage Handlers
Not typically done.
Tipping Taxi Drivers
Not typically done.
Money Saving Tips For Travel in England
I grew up and went to university in England, so know how to live cheaply there. These are my top tips for saving a few pennies during your time in England.
Book transport in advance: If you want to travel by train, book tickets as far in advance as possible, as this is when they are cheaper.
Get out of London: If you're traveling on a tight budget, limit the amount of time you spend in London as it's the most expensive part of the country.
Wetherspoons: Wetherspoon pubs are some of the cheapest places to drink out, and they also serve cheap food (as do most pubs).
Do free stuff: Take advantage of the many free activities on offer (like hiking and going to the beach).
Lidl & Aldi: Shop at Lidl or Aldi for your groceries as they are much cheaper than most other supermarkets.
Accommodation in England
I've stayed in all sorts of accommodations in England, from basic hostels and campsites all the way through to luxury 5-stay boutique hotels. Here are some great options.
Best Hotels in England
Bovey Castle, Dartmoor: If you ever wanted to stay in a luxurious real English castle, now's your chance.
Salcombe Harbour Hotel & Spa, Devon: Comfortable rooms with stunning sea views, an onsite spa, a rooftop terrace, and a cocktail bar.
Chelsea House, Falmouth, Cornwall: Located close to the waterfront and an excellent beach, this luxury B&B is beautifully decorated and very highly reviewed.
Fielding Hotel, London: An excellent mid-range hotel in the heart of London's West End.
The Churchill Hotel, York: Fantastic centrally located hotel housed inside an elegant Georgian mansion.
Best Airbnbs in England
Marylebone, London: Fantastic 1 bedroom apartment in a central location, close to Regents Park.
Barons Court, London: Comfortable 1 bedroom apartment with a private balcony, close to Queens tennis club.
Notting Hill, London: Excellent value 1-bedroom apartment close to the lively Portobello market.
Gardener's Cottage, Peak District: This traditional stone cottage is a perfect place to stay in the heart of the picturesque Peak District National Park.
The Hayloft: Modern and airy 2-bedroom cottage on a farm in the heart of the Lake District.
Best Hostels in England
Wombat's City Hostel: One of the best places to stay in London on a budget, with an excellent location, friendly vibe, and decent self-catering facilities.
YHA (Youth Hostel Association) Keswick: One of the cheapest places to sleep in the Lake District that isn't a tent. This hostel has great facilities and is a fantastic spot to find hiking buddies if you're traveling solo.
YHA Liverpool Albert Dock: A brilliant, friendly hostel in a fun area of Liverpool with lots of nightlife and things to see and do.
Seadragon Backpackers: Stay close to the heart of Brighton, one of England's most vibrant and arty cities, without breaking the bank.
Urbany Hostel London: Another great hostel in London, located in the Notting Hill area, within walking distance of many of the city's top sights.
More About Accommodation in England
Off The Beaten Path Travel in England
From exploring the countryside to visiting smaller towns and villages, there are plenty of ways to see England beyond the typical tourist destinations. I love alternative travel destinations and highly recommend all of the following.
Buttermere, Lake District
Head to one of the less-visited lakes in the Lake District for an even more special experience. Buttermere is my favorite of all of the lakes – it's peaceful, serene, and just stunning.
Worcester, Worcestershire
The city where I spent the second half of my childhood, Worcester (pronounced "Woos-ter") is a beautifully historic city. Visit the majestic Worcester Cathedral, the charming Tudor houses on Friar Street, and take a stroll along the banks of the River Severn.
Skipton, North Yorkshire
A visit to Skipton is like taking a step back in time. This medieval market town is home to an impressive castle, picturesque streets, and plenty of independent shops and cafes.
Birmingham, West Midlands
England's second city, Birmingham is often overlooked as a destination for tourism. But there's a lot to see and do here, including exploring the recently regenerated canal district, visiting the city's excellent museums, and catching some live music at one of the many venues in the center.
Coventry, Warwickshire
Coventry has long been an important industrial city, and its 14th-century gothic cathedral was heavily bombed during the Second World War. The ruined shell remains standing as a monument, and next to this lies an impressive modernist replacement that was built in the late 1950s.
Must-Try Food in England
You can get all types of food in England, especially in the larger cities which are home to groups of people from every corner of the world.
However, here are a few classic British staples for you to try during your time here. See also: 15 Traditional Foods to Try in London
Fish & Chips
Probably the best-known English dish, it's as simple as it sounds: deep-fried battered fish (usually cod or haddock) served with thick-cut chips (fries, to our American friends).
Hearty, filling, and wonderfully unhealthy, fish & chips are a must-try, especially when you are by the coast.
Chicken Tikka Massala
This is a delicious dish that was actually invented in Britain by members of the South Asian community. It's made by marinating chicken in a yogurt and spice mixture, then cooking it in a curry sauce.
Sunday Roast
Another classic English dish, the Sunday roast is traditionally made up of roast beef or other meat, and served with roasted potatoes, vegetables, and Yorkshire puddings (a savory pudding made from flour, egg, and milk).
This is a dish that is traditionally eaten on Sundays, but you can find it in some pubs and restaurants during the week as well.
Bangers & Mash
Bangers & mash is a simple dish of sausages and mashed potatoes. The sausages (or "bangers") are usually made of pork or beef, and are served with creamy mashed potatoes, onions, and gravy. Comfort food at its finest!
Afternoon Tea
Last but not least, no visit to England would be complete without indulging in a spot of afternoon tea. This quintessentially British pastime involves enjoying a selection of finger sandwiches, scones with clotted cream and jam, and of course, plenty of tea.
More About Food & Drink in England
Best Restaurants in England
You can find a full range of restaurants throughout England, from world-class Michelin-starred establishments to casual eateries and street food stalls.
Here are some of my personal favorites.
Som Saa: Incredible Thai food in a former fabric warehouse in East London. Try their whole deep-fried sea bass and as many of the small plates as you can eat.
The Magpie Café: One of Yorkshire's best-known and best-loved seafood restaurants, in the fishing town of Whitby. The decor is simple and casual, but the fish is superb.
The Clove Club: One of the most famous restaurants in London, serving inventive "Modern-British" dishes. It has two Michelin stars and is very pricey, but would be a wonderful treat for a special occasion.
The Rocket Store: A fantastic, unpretentious seafood bar and restaurant next to Boscastle's attractive harbor in Cornwall. They catch their own fresh seafood and source most other ingredients from local producers.
Namaaste Kitchen: This little restaurant in Camden, London serves some of the best Indian food you will ever eat. A bold claim, I know, but I stand by it.
A Brief History of England
England is one of the oldest countries in the world, with a long and fascinating history dating back thousands of years.
After the Roman Empire fell in 410 AD, England was invaded by various Germanic tribes, including the Saxons and Angles, which eventually merged to form the English nation. In 1066, William the Conqueror led a Norman invasion of England and seized control of the kingdom.
During the Tudor period (1485-1603), England emerged as a leading maritime power, and in 1707, England and Scotland merged to form the Kingdom of Great Britain. This was followed by the union of Great Britain and Ireland in 1801, which resulted in the formation of the United Kingdom.
England Culture & Traditions
English culture has a few quirks and peculiarities that make it unique. Add to this some long-standing traditions and you have a place that can seem quite alien to people who otherwise share many cultural norms.
Here are a few things that you might notice during your time in England.
An obsession with queuing
One of the most notable things about English culture is the obsession with queuing. No matter what the situation, you will almost always find people patiently waiting in line, even if there doesn't appear to be anything to queue for.
A love of tea
Tea is an important part of English culture, and you will find that many people drink it several times a day. Tea is usually served with milk (and sometimes sugar) and often accompanied by biscuits (cookies) or cake.
A sense of humor that can be difficult for others to understand
The English sense of humor can be quite difficult for many non-Brits to understand. It's often extremely deadpan and frequently makes use of irony, satire, and sarcasm. Don't be offended if someone says something that you don't find funny.
British people also like to make fun of each other (called "taking the mickey" in local speak). This is totally normal here, is often a sign of affection, and is not meant to be unkind or to cause offense. Try not to get upset if it happens to you!
A sense of reserve
The English are often perceived as being quite reserved, and it can take time to get to know them. However, once you get past this initial reserve, you will find that they are mostly very friendly and welcoming.
Bonus tip: Always stand on the right-hand side of escalators, especially in London
The easiest way to incur the wrath of a Londoner is to stand still on the left-hand side of an escalator at a railway or Underground station. I'm serious, they hate that more than most things known to man.
Pros of Travel in England
England is a great place to visit. I no longer live there but I always love being back. It's a pretty easy place to travel around and there's an almost infinite number of things to see and do.
Here are some of the positive sides to traveling in England.
No language barrier
If you're reading this, I assume you speak English. Therefore, you won't have any language barrier traveling around England.
Good public transport
Aside from the more remote areas of northern England, most of the country is well connected by an excellent public transport network that can take you to most places you want to go.
The food
England used to have a reputation for bad food. Thankfully, this is no longer the case, and you can get excellent food here from all over the world.
The pub
A national institution, spending time in a traditional English pub is a real must during your trip to England.
London
London is one of the most exciting, historical, and international cities in the world. And the chances are that you'll be spending some time here.
Cons of Travel in England
There are a few negative sides to traveling in England which you should be prepared for.
Cost
England is one of the more expensive countries to visit, comparable to places like Australia, Canada and Germany.
Weather
While it's not quite as bad as the stereotype would have you believe, England does experience a large number of rainy days, especially outside of the summer months.
Driving on the left
If you come from a country that drives on the right, you might find it a bit daunting to switch over and drive on the other side of the road. (It's not that hard though, you soon get used to it!)
England Travel Tips
Traveling in England is straightforward, but here are a few extra England travel tips.
Use the Underground to get around London
The Tube is the oldest underground metro system in the world and is also the best way of getting around London.
Use contactless payments on public transport in London
Gone are the days when you needed to pick up a prepayment (Oyster) card.
Carry cash for payment on public transport outside of London
In some areas, you can pay with contactless, in others you can't. It's best to have some cash with you so you're fine either way.
Don't only spend time in London
The rest of the country is full of wonderful places for you to explore. See above for some of my top suggestions.
Avoid traveling during rush hour
Wherever you are in the country, try to avoid traveling between 7:30am-9:30am and 5pm-6:30pm. The roads will be congested, the trains busy, and the experience likely unpleasant.
The People in England
England is a diverse, multicultural place and you will find people from all over the world here.
The Locals
You'll probably notice distinct differences between people from different parts of England.
For example, in London strangers generally don't talk to each other much. Making eye contact with somebody you're not speaking with is rare.
In the north and southwest of England by contrast, people are on the whole much more friendly. It's not uncommon for strangers to greet each other with a smile, nod, or a "hello" when passing on the street.
There are also huge differences in regional accents throughout the country. A Northumberland accent is incredibly different from a Kent accent, or a Devon accent, for example.
Types of Other Travelers
People of all ages and nationalities come to England as a holiday destination, for work, or to visit friends and relatives, and you will probably come across people from all over the world here.
The countries with the highest numbers of visitors to England include the USA, France, Germany, Ireland, Spain, the Netherlands, Poland, Italy, Belgium, and Australia.
England Travel Guide: Quick Facts
Here are some quick facts about England that you may or may not know.
Quick Facts About England
Population: 56 million (UK is 67 million)
Capital city: London
Currency: Pound sterling (GBP)
National Day: 23 April (St. George's Day)
Language: English (though interestingly, England does not have an official language)
Religion: Church of England
Religion in England
England's dominant religion is the Church of England, which is a form of Protestant Christianity. However, many people (especially younger people) are very secular.
There are many other religions practiced here too. There is freedom of religion in England and people are free to practice whatever religion they choose.
A rough breakdown of the major religions and beliefs in England are as follows:
Christianity: 59%
Islam: 5%
Hinduism: 1.5%
Sikhism: 1%
Judaism: 0.5%
Buddhism: 0.5%
No religion: 25%
Not stated: 7.5%
Language in England
Interestingly, England does not have an official language. However, English is spoken by 99.75% of the population.
The origins of English are a topic of much debate, but the language is generally believed to have originated in the Anglo-Saxon kingdoms of England in the 5th century.
England Population
England has a population of roughly 56 million people, 9 million of whom live in London. The next largest city, Birmingham, has a population of a little over 1 million.
Generally speaking, the north of England is the least densely populated region in the country, and the southeast (including the areas around London) is the densest.
England Demographics
In 2020, roughly 35% of all children born in England had either one or both parents who were born outside of the UK. This is representative of the large number of immigrants who have moved to England in recent decades.
Cities like London, Manchester, Birmingham and Leeds have especially diverse cultural and ethnic makeups, and this feeds into the vibrancy of these places.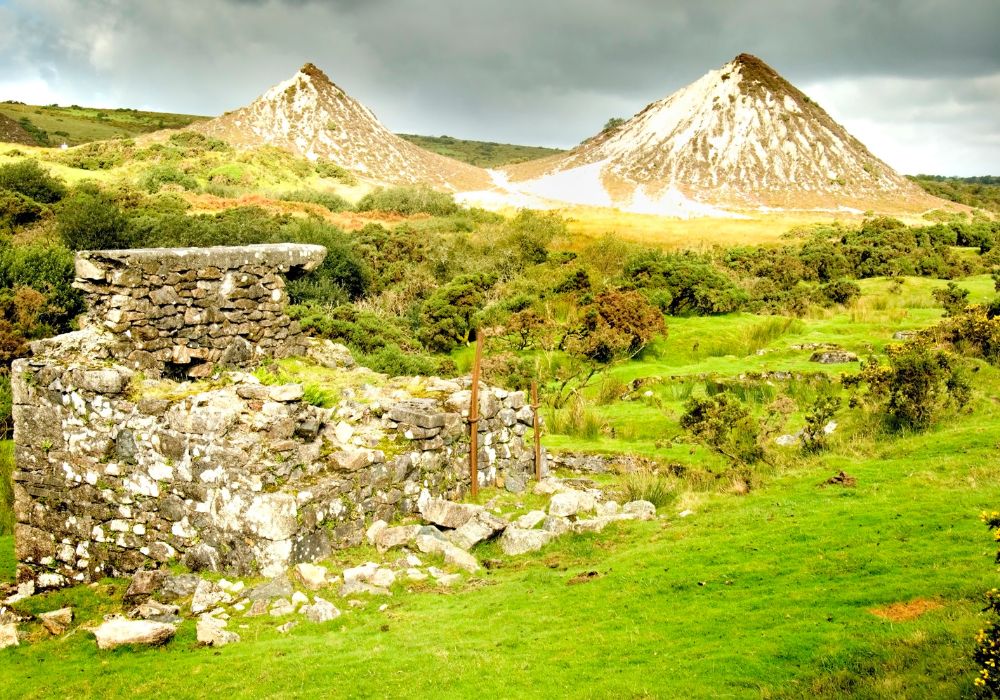 What To Pack For England
Here's a starting point to help you pack sensibly for a trip to England.
Rain jacket: Yes, it does rain here quite a lot, though not every day!
Hiking boots: If you're planning to get out into the great outdoors and do a bit of hiking (and you should), be sure to pack sturdy footwear.
Warm coat: The weather can be a bit unpredictable, so it's always a good idea to pack a warm coat whatever time of year you'll be there.
Plug socket/outlet adaptor: The UK uses different plug sockets than most other countries, so you'll probably need an adaptor.
Swimwear: Whether you're staying at a hotel with a pool or are planning to take a dip in the sea, don't forget to pack your swimwear.
Versatile clothing: Think layers and items of clothing that pack down small, to give you maximum flexibility with what to wear.
Comfortable shoes: Whether you're planning to hike or not, it's important that you have comfortable shoes so that you can walk around all of the sights without any issues.
Camera: Capture those memories!
Reusable water bottle: Tap water is safe to drink throughout the country, so help to reduce plastic waste and bring a reusable bottle.
Day bag: A small backpack or cross-body bag will be very useful on days out, especially if you'll be hiking.
Working in England
The UK's visa rules are fairly strict and restrictive. The process for obtaining a work visa for the UK is long, complicated, and quite bureaucratic. It is possible, but you'll find the process much simpler if you have an employer willing to sponsor your visa.
The UK doesn't currently offer a digital nomad visa. You're technically not allowed to do any work, including as a self-employed person, while you're here as a visitor.
For more information on this, speak to a UK visa and immigration specialist.
Best Time To Visit England
England has a temperate maritime climate, with quite a lot of rainfall and no extremes of weather. It rarely gets particularly cold or hot here.
In winter, temperatures can sometimes drop below freezing point and it's not uncommon to see snowfall, especially in the north of the country. Summer temperatures regularly reach highs of 25 degrees Celsius, although it's rare for anything over 30 degrees.
I think the best time to visit England is in September. The summer crowds will have died down, but it will still (probably) be warm and pleasant outdoors.
Peak Season
Summer (June-August) is the warmest season in England, with long days, plenty of sunshine, and pleasant temperatures. However, this is also the busiest time to visit, and many places can become quite crowded.
Shoulder Season
Spring and Autumn (April-May & September-October) are the shoulder seasons. Most places are still open and the crowds will be much smaller, but the weather is more likely to be unpredictable.
Often, it rains more in Spring than in Autumn, but you can never be certain of anything when it comes to the English climate.
Off-Season
Winters in England (November-March) are long, dark, and often rather bleak. While you may be able to secure some great off-season discounts on accommodation, this really isn't the best time to visit England.
More About When To Visit England
Getting Around England
Getting around England is, overall, fairly straightforward. There's an extensive public transport network, which mostly runs on time, and hiring a car is relatively easy.
Here are the main methods of getting around the country.
By Train
England has an extensive train network that (usually) runs very well. Most trains run on time and are comfortable enough, with high-speed services connecting many of the country's major cities.
For example, you can travel from London to cities in northern England like Liverpool or York in a little over 2 hours on the fastest services.
The major downside to taking the train is the cost. It can sometimes be very expensive unless you book your ticket well in advance and avoid "peak" travel times.
The definitions of "peak" and "off-peak" times are annoyingly complicated (there's even a "super off-peak"!), and vary throughout the country.
But as a rule of thumb, it's usually more expensive to travel during rush hour, especially between 7am-10am, and cheapest at the weekend.
To view timetables and book tickets online, use thetrainline.com.
By Bus
Buses tend to be cheaper than trains, but are usually much slower. For example, a bus from London to Liverpool takes 5-6 hours (compared with 2 on a high-speed train).
However, if you are traveling to England on a tight budget, taking buses is likely to be the best way for you to get around.
For low-cost travel between cities in England, check out services like Megabus or Flixbus.
By Plane
Although you can fly domestically within England, I don't think it's ever really worth it and wouldn't recommend doing this.
By Car
If your budget will allow it, I highly recommend hiring a car to travel around England outside of London.
The main advantage of driving yourself is that you have the freedom and flexibility to explore at your own pace. You can stop off wherever you fancy along the way, and this also makes it much easier to get to the more inaccessible (and beautiful) parts of the country.
The UK has an excellent road network, and driving is mostly easy, provided you avoid traveling during peak hours when the roads can become quite congested.
Car hire prices vary, but usually cost roughly $40-60 per day for a standard economy model. You'll also need to budget for the cost of fuel, which is fairly expensive in England.
Shop around on Expedia, Kayak or any other major price comparison site to find the best deals.
By Campervan
A fun and often cost-effective way of exploring the UK is to hire a campervan. That way, you have both your transport and accommodation sorted!
You might struggle to find places to park in the larger cities (and don't even try to drive a campervan through central London). But you'll find campsites outside almost all major places, as well as near natural beauty spots and national parks.
Hiring a campervan can cost anything from $70-200 per day, depending on the model, age, and time of year.
Getting To & From England
There are several ways of getting to and from England, depending on where you'll be coming from and/or going to.
From mainland Europe, most people either drive, take a train, a ferry, or fly. Of course, if you're traveling from North America, Australia, or other destinations outside of Europe, you'll probably need to fly.
By Land
England shares a land border with Wales and Scotland, two of the other countries of the United Kingdom. These borders are totally open with no restrictions on crossing.
The Channel Tunnel is a long undersea tunnel that connects England with mainland Europe. You can take the Eurostar train direct to London from a number of European cities, including Paris, Brussels, Lille, and Amsterdam.
Alternatively, if you want to take your car, Le Shuttle is another train service that runs through the Channel Tunnel. You drive your car onto it in France, then in a little over 30 minutes, you arrive in England. It's really cool!
By Sea
There are many ferry routes that operate to and from England. You can catch a ferry to England from a number of other countries, including France, Belgium, the Netherlands, and Spain.
Some of the most common crossings include Calais-Dover, Le Havre-Portsmouth, Dieppe-Newhaven, and Bilbao-Portsmouth. Check Ferry Hopper to compare prices.
By Air
England's major international airports are London Heathrow (LHR), London Gatwick (LGW), Manchester Airport (MAN), and Birmingham Airport (BHX), although there are plenty of other smaller ones too.
If you're traveling to England from outside of Europe, there's a good chance that you'll fly into either Heathrow or Gatwick. Both have good connections to central London.
The cost of flights is famously volatile, but for a return flight to London from North America, you can expect to pay roughly $500-800 USD, depending on where you're coming from and when you fly. It's usually slightly cheaper from the US than Canada, but not always.
From Australia, you're looking at closer to $1,000 unless you manage to score a particularly good deal.
England Travel Entry Requirements
Citizens of over 80 countries and territories can visit the UK for stays of up to 6 months without needing a visa. These include citizens of the European Union, the USA, Canada, Mexico, Brazil, Israel, Japan, Australia, and New Zealand.
Of course, all travelers should check current travel regulations before planning any international travel.
Is England Safe?
Overall, England is a very safe country to visit, as long as you take regular sensible precautions. Most visitors won't need any vaccinations, there are very few poisonous or otherwise dangerous animals, and natural disasters are extremely rare.
That said, crime can be an issue in some cities, especially at night. Be sure to lock your valuables away when you're not using them, don't walk around at night carrying lots of obviously expensive-looking items, and check with your hotel or host that the area is safe to explore at night.
Travel Insurance For England
You should always take out travel insurance whenever you travel abroad. This can be a real lifesaver if anything bad happens while you're away from home and can help pay for things like medical care, lost luggage, or alternative transport if you encounter any unexpected delays. Have a look at SafetyWing to see if it's right for you.
Phone & Internet in England
In most of England, there is good phone coverage and fast internet speeds. This does tend to fall away in very rural and/or mountainous areas though, so be prepared for that if you plan to spend time in these places.
You'll find free wifi almost everywhere you stay, as well as in most restaurants, bars and cafes, and in certain public areas.
You could also purchase a local sim card to avoid having to pay any international roaming fees. These cost anything from $10 upwards, depending on how much data you want.
Learn More About England
Before traveling to any destination, it's always a good idea to do some research on the place. This can include reading England travel blogs, England guides like this one, as well as maybe watching a movie or reading a book about where you'll be going.
This is what I do when I travel, and it helps me to get the most out of my time abroad.
Movies About England
If you're looking for a taste of England before you visit, why not watch a movie set there? Here are a few suggestions.
Layer Cake: One of my favorite British gangster movies, about a drug dealer (Daniel Craig) who struggles to quit his profession.
Billy Elliot: A fantastic critique of the British class system and societal attitudes in the 1980s. It's about a young boy from a poor northern coal-mining town who dreams of becoming a ballet dancer.
Love Actually: Classic British rom-com starring Hugh Grant and Keira Knightley. So bad, it's good!
Books About England
There are literally thousands of books that could be included here, from famous British authors such as Charles Dickens, Agatha Christie, George Orwell, Jane Austen, Charlotte Brontë, the list goes on.
However, for a taste of contemporary England, check out these fantastic books.
Notes From A Small Island: Bill Bryson's hilarious travelogue about his journey around Britain.
Sorry! The English And Their Manners: For a light-hearted look at the quirks of English culture, this book is perfect.
The Remains Of The Day: One of my favorite books of all time, this is a beautiful and heart-wrenching examination of class, love, and duty in postwar England.
Blogs About England
If you're looking for more information about exploring England, be sure to check out these great blogs.
This blog, Goats on the Road! – there are numerous posts from England here on this website. Whether you're looking to explore Cornwall, party in London, or find traditional meals to sample, you'll find it on this blog. See our UK posts here.
Hand Luggage Only – these guys have content on a range of global destinations, but are originally from England and have loads of excellent posts about there.
Global Grasshopper – same as above.
More Posts About England
England Travel FAQs
Here are answers to some commonly-asked questions about visiting England.
How easy is it to travel around England?
It's very easy to get to most places in England, whether you're using public transport or renting a car. The main exception is very rural and remote areas, which you'll probably want to hire a car to explore.
What is the best time of year to visit England?
This really depends on what you want to do while you're there. If you're interested in outdoor activities, then the summer months are usually the best.

However, if you want to avoid the crowds and enjoy a more relaxed atmosphere, then shoulder seasons like spring and autumn can be great too.
Where should a first-time tourist stay in London?
I recommend picking somewhere fairly central, as this is where most of the most famous sights are located, so you'll spend less time on public transport. Anywhere in "Zone 1" of the London Underground map would be a good bet. See our post on where to stay in London for your first time.
What are the most popular sights in London?
There are many, but some of the top ones include the London Eye, the Tower of London, Buckingham Palace, St Paul's Cathedral, Big Ben, and the Houses of Parliament.
What's the most famous thing about England?
That's an almost impossible question to answer! However, depending on who you ask, the list might include the Royal Family, Big Ben, the English Premier League, the Beatles, tea, and red phone boxes.
What's the oldest city in England?
This is contested, and nobody really knows for sure. Possible contenders include Colchester, Ipswich, Canterbury, Lincoln, and Winchester.
Is it expensive to travel in England?
Sadly, yes. London is the most expensive part of the country, but even outside of the capital it's easy to spend a lot of money just on basic accommodation and transport.
Is food expensive in England?
If you buy it in the supermarket and cook it for yourself, no. In fact, English supermarkets are cheaper than those in most other European countries.
Can I hire an automatic car in England?
You can, but this tends to cost more than a manual (stick-shift) car as most cars in the UK are manual.
Is England and the UK the same place?
The UK is a sovereign state made up of four individual, semi-autonomous countries: England, Wales, Scotland, and Northern Ireland. England is the largest and most populated of these.
Is tap water safe to drink in England?
Yes, definitely, and almost everybody here drinks it. Tap water is particularly tasty in certain areas (such as Yorkshire and Northumberland, where it comes from natural springs in the hills), though is safe to drink throughout the country.
In Closing
I hope that this travel guide to England has been useful and informative.
As you can see, despite its fairly small size, it's impossible to experience all that England has to offer in one trip. Once you've taken one vacation in England, I'm sure you'll want to come back and explore more of the country.
Whatever your interests, you're sure to find something that you love here. Whether it's the history, the scenery, the people, the culture, or the food, I'm sure your trip to England will be filled with amazing memories.
So what are you waiting for? Start planning your trip!
Travel Resources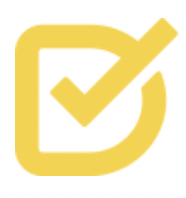 DiscoverCars
Discover Cars searches across all the main car rental sites and finds the best deal. Opt for full insurance coverage for more peace of mind and enjoy the freedom of a car.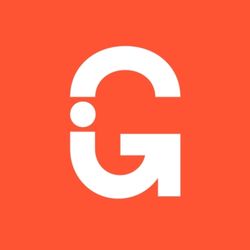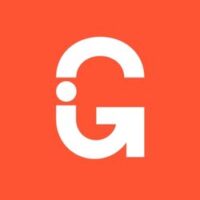 Get-Your-Guide
Our go-to website for booking tours around the world. Get-Your-Guide has a massive library of cool local experiences in almost every country.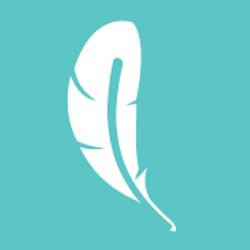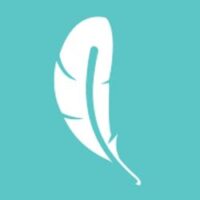 SafetyWing
The best travel insurance for full-time nomads by far. Get awesome rates, and excellent coverage, and sleep easy knowing you're insured against COVID.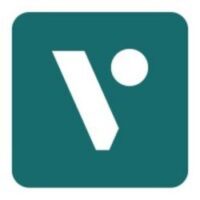 Viator
Another excellent tour booking engine that's better for available tours in the US. Viator also has great local experiences around the world.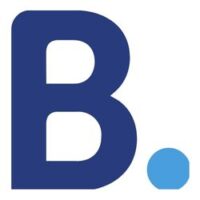 Booking.com
Our top choice for booking hotels and hostels, Booking.com is the easiest-to-use accommodation booking engine and often has the best prices on hotels.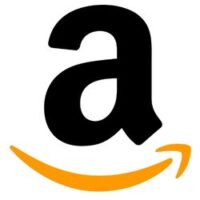 Amazon Gear
Anything from backpacks and luggage, to AirTags and guidebooks, you'll find everything you need for travel on the Amazon store.