Hey Goats On The Road readers! Spring is upon us and now is the perfect time to head to Europe for an epic vacation, and what better way to see the continent than by train? We've just been contacted by Eurail and they're offering our readers the chance to win 2, 1st class Eurail Global Pass tickets which will give you unlimited travel in 28 countries!
Rail Europe are experts in European rail and take pride in being precise and transparent. They can help you plan your trip and make your European train journey as easy and stress-free as possible. They oversee train travel in more than 45 countries within Asia, Australia, New Zealand, Africa, The Middle East and South America.
However, Europe has to be one of the best places to travel by train. Imagine enjoying a glass of wine in the south of France and then riding the train to the Rome to explore the Colosseum. We're hoping to head to Europe next year and when we do, we'll definitely be taking the Eurail everywhere we go. As you know from our Trans-Siberian Train Journey, we love travelling by train, and Europe is said to have some of the world's most scenic routes.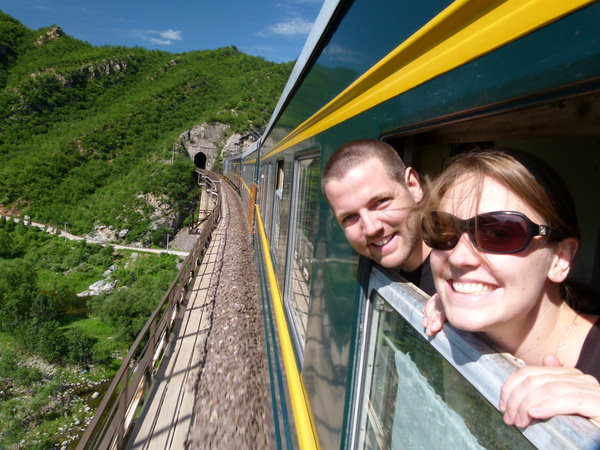 So, what do you have to do to enter to win?
It's simple.
All you have to do is complete this quick survey for Eurail (below) and you'll be entered to win. The contest closes on May 13, 2015. We'll be submitting as well, so best of luck to everyone!
Give Eurail your opinion 🙂
Globetrotter, occasional traveller, or newbie, whether you already know Europe or you aim to discover it, Eurail would like to know your opinion.
Answer this survey by clicking the button below and have a chance to win a Eurail global pass 1st class valid for 2 people, worth 1,662 AUD (Approximately $1,350 USD). Travel in 28 countries around Europe!