Winter is a time for big coats, hot drinks and relaxing by the fireplace. But it doesn't have to be! If you're someone who prefers a hotter climate and relaxing by the pool then winter doesn't need to be such bad news, as there are still places you can travel to that enjoy the sunshine at this time of year.
Below we talk you through some of the best locations in Europe if you want to keep the coats in the wardrobe this winter! But, before setting off on your European beach holiday, it's important that you have the proper insurance coverage. If you're in need of information on your EHIC, be sure to check out ukehic.com.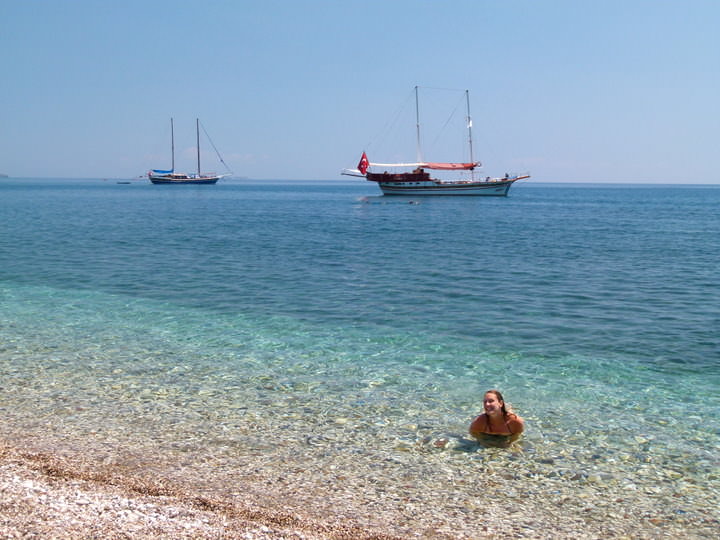 Cyprus
Cyprus is a great island to visit during the summer, but during the winter you can still get some warm weather and you won't have as many tourists to share the sights with. Temperatures reach as high as 20 degrees and the water is warm enough to swim around in comfortably, making this one of the best choices if you want a break from a cold European winter.
There's also plenty to see and do, from boat cruises to hiking adventures, which should keep you occupied when you're not relaxing by the pool.
Canary Islands
If you want a warm place to spend winter in Europe then you can't do too much better than the Canary Islands. On average they receive around 200 hours of sunshine in the winter, and it's more than warm enough to get on with some sunbathing.
Whichever island you head to, whether it's Tenerife, Gran Canaria, Lanzarote or Fuerteventura, you'll have an assortment of activities to take part in. If you're feeling active, trek up a volcano, or go scuba diving in the clear waters. Feeling a bit lazy? Just relax with a good book while enjoying the sun and sand.
There's a very good reason so many people head to the Canary Islands when they're craving some summer sun!
Crete
This is Greece's largest island, and during the winter you can expect to walk around in temperatures comfortably above 15 degrees Celsius. If this isn't warm enough for you to sunbathe, then you can also explore the mountainous landscape by going for a hike.
Crete has much to offer all types of travellers. Hiking the beautiful Samaria Gorge, visiting the ancient site of Knossos, and descending down into the birthplace of Zeus, Dikteon Cave, are highlights of any trip to this island.
Renting a car is another option for your trip to Crete, as this island is very large. Make sure to visit the Lasithi Plateau, Balos Beach and the town of Heraklion.
Beach side restaurants and bars stay open at this time of year so you can enjoy the views and have a great time.
Turkey provides some great opportunities to catch some winter sun, and it also has an endless amount of activities to get to grips with. Temperatures remain warm throughout the year and you also have a chance to try out some of the best diving in the Mediterranean.
There are many things to see and do in Turkey, but for this beach holiday, make sure you don't miss Kabak, Oludeniz and Olympos.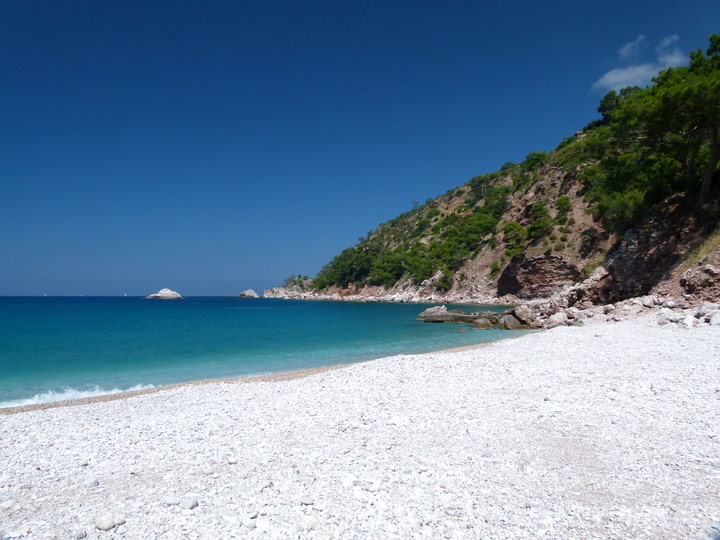 Madeira
During winter this island can soak in as much as 10 hours of sunshine a day, making it a popular choice for when people want to get away from the cold and the rain at home. During winter the numbers of tourists are down, as well as the prices, which means this can become a very affordable trip with a little planning.
If you do decide to head to Madeira, get ready to enjoy the nature treks, which are renowned for being some of the best in Europe.
Are you planning to escape the cool climates this winter? Tell us where you're going in the comments below!
Disclaimer: Some links in this article are affiliate links, which means that if you purchase through them, we receive a small commission. This will never cost you extra and in many cases you receive a special discount. We appreciate your support!