Thanks to Emily from Borders to Burpees for sharing this article with us!
Europe is on the top of many people's bucket lists. Each country has its own unique culture, cuisine and history, and the best bit about it is the short distance and time it can take to get from one glorious destination to the next.
Setting out to see as much of Europe as possible in one sitting is great for any individual, but particularly for those located further afield. There are so many great ways of doing this and at an affordable price too! One of the most common and talked about ways of travelling Europe is with interrail. Although I haven't done it myself, I know many people who have and it can't have been praised enough! Train travel is an excellent way to get around.
Seeing Europe doesn't necessarily need to be done all at once however – it's not a bandage that needs to be ripped off and I understand that for many people, time is simply not a luxury that they can afford. Whether you have time to visit one country or six however, there is great fun to be had and some amazing sights to visit.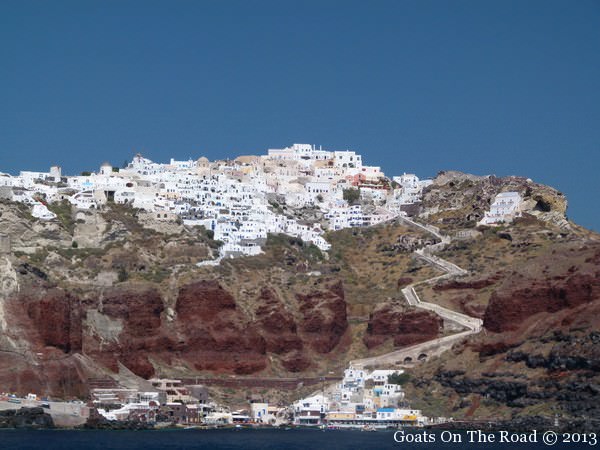 As I live in the UK, I can hop on a plane and be in places such as Holland and France within less than two hours. I consider myself to be very lucky for this reason alone and as I'm quite the deal hunter, I never settle for anything less than a good bargain. Last year I managed to book myself and two friends a five night trip to Paris for a bargain price – the entire trip (flights, checked in luggage and hotel) came to as much as you would expect to pay for the flight alone. Likewise, I have a long weekend booked in Holland this year and the flights and hotel came to as much as one night's accommodation can cost in a budget hotel in Scotland's capital.
So whether you're a one-stop, one country at a time kind of person or a see everything at once backpacker, there is always a way to achieve that dream European holiday on a budget.
The most amazing thing about Europe is just how different one country can be to the next. They may share the same land mass, but their culture can be worlds apart. It's not a case of 'once you've seen one, you've seen them all'. In fact, I think even if I did manage to visit every European country, I know in my heart of hearts that I would still long to see more. Even in my home country of Scotland, there are parts that I've yet to reach, islands that I still haven't stepped foot on and famous historic sites that I've yet to lay my eyes on.
Another appealing aspect of Europe is that many cities are equipped with great transport systems which add to the ease and affordability of exploring these great places. Whether you're jumping on a tram in Holland, flagging down a bus in Rome, or popping down to the metro in Paris, there is almost always a cost-efficient way of getting stuck in to the history and charm of a European city.
Not to mention that the standard of healthcare in many European cities is extremely high so there is almost no need to worry about this aspect of your travels. It's widely known how important it is to carry the appropriate health insurance and an EHIC card if you're from the UK. Healthcare costs vary from country to country, as shown in this infographic, and therefore it's vital to be prepared for the unexpected and avoid any unnecessary costs.
With the great food, culture, people, transport and healthcare, I simply cannot praise Europe enough! The handful of European countries I have visited has only fed my thirst to visit more and as such I have created a mini European bucket list – next on my list is Santorini, Greece. I've not booked it yet but I've certainly done my research. 2015 is going to be my year to visit new places and experience new things. Watch this space!
Have you been to Europe before? What was your favourite city?
Disclaimer: Some links in this article are affiliate links, which means that if you purchase through them, we receive a small commission. This will never cost you extra and in many cases you receive a special discount. We appreciate your support!