The following article was written by Tom Mcloughlin. Read more about Tom in the author's bio at the bottom of this post.
Just about every African nation is ideal for a safari due to the abundance and diversity of wildlife as well as the favourable climate. These are three of the best places for safaris in Africa for those who are ready to explore the raw beauty of the continent.
Kenya
Kenya is home to the Masai Mara and the Great Rift Valley, where animals roam free and the plains seem to stretch on forever. Lions, cheetahs, elephants and hyenas are all packed into a beautiful area of land and a safari here is a must. One major bonus of doing a safari in the Masai Mara or the Great Rift Valley is that it's often considerably cheaper than South Africa and neighbouring Tanzania. Check out the Great Rift Valley at African Budget Safaris.
Botswana

Spectacular scenery and wildlife are in store for those who take a safari in Botswana, one of Africa's hidden gems. The nation is approximately the same size as Texas, but there's plenty of room for exploring the magnificent countryside since it's home to less than two million citizens. And what a countryside it is.
The Okavango Delta houses some fantastic locations such as the Moremi Game Reserve and you can also explore the notorious Kalahari Desert along with isolated tent camps.
The Moremi Reserve is regarded as the predator capital of Africa as it's home to African wild dogs as well as majestic leopards, cheetahs, and lions. With approximately 30,000 square miles of fascinating animals and natural beauty, the Central Kalahari Game Reserve ranks as the second-largest reserve on the planet.
If you're in the mood to interact with elephants, the Chobe National Park is a must-see spot as it's home to close to 60,000 of them. Many safari operators will offer several travel options such as four-wheel drive vehicles, walking, motorboats, and traditional dugout canoes known as mokoros.
The weather makes it ideal to take a safari anytime of the year, but you'll come across the most wildlife between May and August when it's the dry season. When visiting in the spring between September and October many of the animals gather at water sources such as small lakes and rivers while November to March is ideal for avid birdwatchers.
Rwanda

There are some amazing wildlife and sights to be witnessed while on safari in Rwanda. Many travelers head to Volcanoes National Park for the once-in-a-lifetime experience of a face-to-face meeting with the gorillas.
These wonderful 6-foot-tall, 600 lb. animals are unfortunately close to extinction, but are protected inside of the scenic national park. Most safaris in Rwanda visit Kigali, the country's capital city, as it's typically used as a base camp. This enables visitors to enjoy several unique day trips where they can explore Rwanda's breathtaking countryside before heading back to Kigali for the night.
If you're more adventurous though, you'll also find safaris that will house travelers in the charming market town of Ruhengeri on the outskirts of the park. Lake Kivu is another popular location for exciting encounters with various types of wildlife and fantastic mountain scenery. Rwanda is ideal for safaris all year round, but there are two rainy seasons from February to April and between October and November.
Zambia

The majority of safaris in Zambia leave from the historic and vibrant town of Livingstone as it's quite close to the famous Victoria Falls, which sits between Zambia and Zimbabwe. The water thunders over the edge from a height of over 100 meters and crashes into the waiting Zambezi Gorge below.
This is an excellent spot to enjoy world-class water sports and more adventurous travelers can jump off the Victoria Falls Bridge as it's the second- highest bungee jump in the world. As far as wildlife goes, the South Luangwa National Park is a safari highlight in all of Africa. You can read more about this epic trip at africaodyssey.com. You'll be able to witness about 60 different species of animals and over 400 species of birds.
Lower Zambezi National Park is also a fantastic wilderness area with an excellent assortment of wildlife. Adventurers can usually camp out on the peaceful shores of Lake Kariba and can visit the local villages if they want to learn about traditional way of life in Zambia.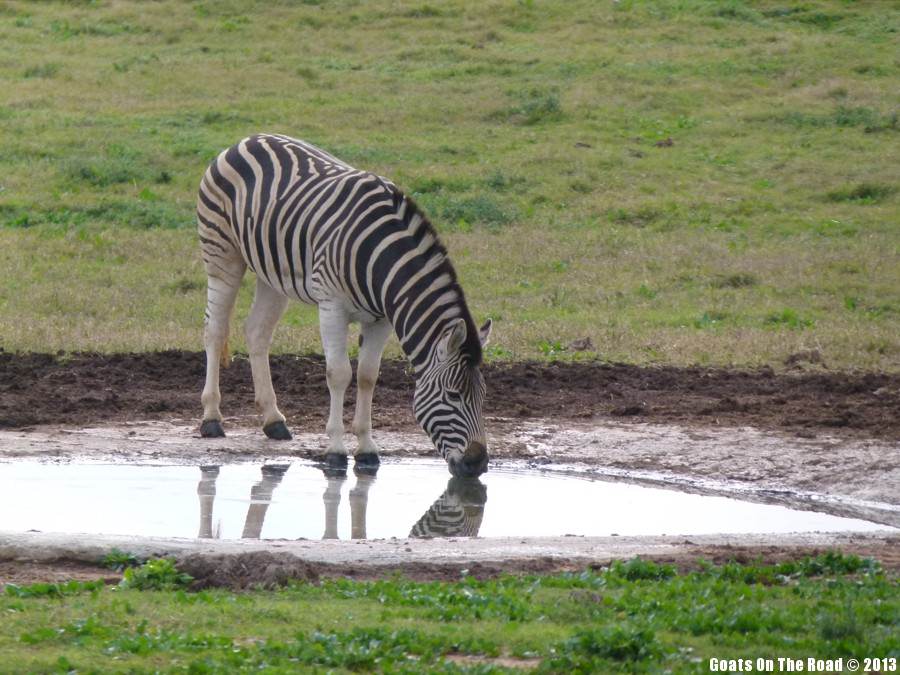 Safaris in Zambia can be enjoyed all year round, but the roads are easiest to navigate in the dry and cool season between May and August. There's a rainy season between December and April and the dry and hot season falls between September and November.
The rainy season is ideal for birdwatchers, but in the regions such as South Luangwa and Lower Zambezi the best time to view the wildlife is from June to October.
Author's Bio
Tom Mcloughlin is the blogger behind Backpackerboy.com which chronicles his travels around the world, along with tips and advice on how to travel on a budget. You can follow him on Twitter for his latest updates and recommendations.