"Flashpacking" seems to be the latest trend to come out of the independent traveller's world. But is this a new travelling phenomenon or simply just backpacking for the 21st Century?
The term "Flashpacking" refers to a form of travel one stage up from regular backpacking, involving a similar style of travel but with a slightly larger budget and a few luxuries brought along for the journey. Although this is a relative new phrase, in reality this term neatly sums up the majority of travellers nowadays. In fact, you would be hard pushed to find a travel blogger that couldn't be considered a "Flashpacker" in some way or another. The ultimate aim is still the same – to explore off the beaten path, experience exciting new cultures and try to live like the locals…as long as at the end of a tiring day, there is a place to safely charge your Kindle overnight.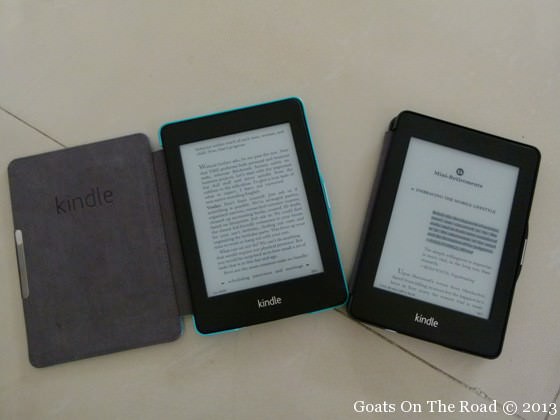 This may be due to a change in the demographic of travellers. It is no longer the domain of students who up sticks and start travelling the world with barely a penny to their name in the hope of scrimping and saving as they make their way around the world, trying to prolong their  journey as long as possible. Flashpackers on the other hand are usually those who have taken the time to save up and to a certain extent plan their trip beforehand. This includes those who decide to break away from the shackles of the 9-5 regime to satisfy their insatiable desire to explore and see the world.
More often than not, this means that Flashpackers tend to have a slightly larger budget than the classic backpacker which allows for slightly more comfortable accommodation. Of course I am not saying that Flashpackers have plenty of disposable income to dish out on expensive trips and tours, far from it in fact. The phrase "frequent Flier miles" is still met with the same blank face of mild confusion amongst travellers and Flashpackers alike. It's just that the little aspects of travelling that travellers had to put up with before can now be avoided. Sleeper trains and 10 person mixed dorms can be easily replaced by private rooms in Cambodian hostels or even the occasional budget apartment in Paris for when a comfortable bed after a full day of travel becomes a priority.
This isn't really anything new. Take a quick look around your hostel next time you are on the road and you will notice all manner of gadgets on show. Laptops, cameras and smart phones are smaller, lighter and more reliable than before so nothing is sacrificed by bringing these along.
But it's not just the traveller that is changing. Hostels are increasingly up-scaling to cater for the new demands of their clients. A few years ago, you would be lucky to find a place with a shower that worked and reliable electricity. Now, no matter where you are in the world, you won't have to look far to find a hostel offering the option of private rooms for couples and free Wi-Fi so guests can chat to their friends back home online.
This perhaps is the biggest change of all. Travel no longer means total isolation from back home. Friends and family expect to be updated on your progress with tales and pictures throughout your travels while any money problems you encounter along the way can easily be solved through a simple Skype call to your bank.
So maybe the romantic image of the lone nomad, travelling from exotic location to exotic location is fading into the past. But this is not necessarily a bad thing. We can all embrace the dorm room from time to time, but if by staying in a private room for a couple of dollars extra a night you can avoid the 3am check-ins of other guests and escape the nauseating aroma of cheap deodorants and unwashed feet, then who wouldn't take that option if given the chance?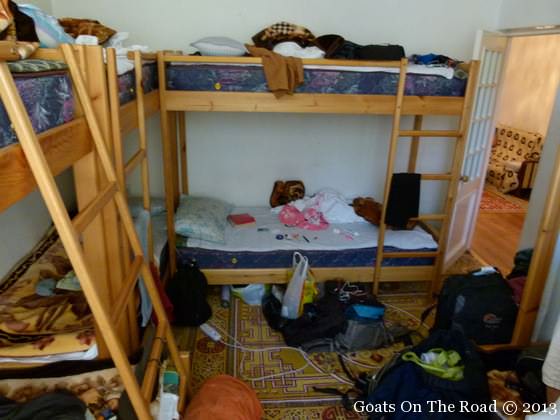 A few gadgets in your backpack can even serve to enhance the travelling experience. The internet has a whole host of ways to help you earn a bit of money to extend your travels whilst a couple of gadgets can provide entertainment during the inevitable tedious parts of travelling like that dreaded day-long bus journey without air conditioning.
In the end "Flashpacking" seems a natural evolution of regular travelling and only serves to enhance the experience. I'm sure if Phileas Fogg was given the option of an iPod to pass the time on his round the world travel on endless ferries, trains and hot-air balloons…he would have taken it in a heartbeat!
About The Author:
Rory Dormer is an English Literature and Spanish student from the UK trying to acclimatize to life in sunny Barcelona. He is currently working as a Featured Content Writer and Marketing intern at GowithOh whilst taking his first tentative steps into the frenetic blogging universe.
Disclaimer: Some links in this article are affiliate links, which means that if you purchase through them, we receive a small commission. This will never cost you extra and in many cases you receive a special discount. We appreciate your support!