France is an incredibly beautiful, varied country. It's home to some truly iconic cities, world-class food and wine, picturesque medieval towns and villages, a huge range of stunning scenery, and a wealth of history and culture.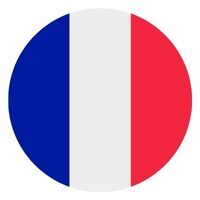 This comprehensive France travel guide contains all of the information you need to plan an unforgettable vacation in France.
After my home country of England, France is the country I know best. My family lived in the southwest of France, and I visited several times a year, for 25 years. France feels like a second home to me, and I'm excited to share some of my favorite places there with you.
Recent France Blog Posts
Ahh, Paris. It's the city of romance, art, culture, and… believe it or not, coworking! Yes, 'The City of Lights' ...
Plan Your Trip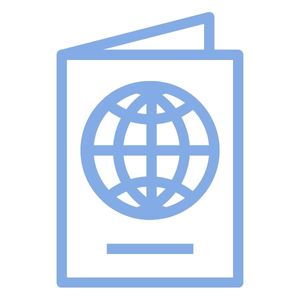 Visa Requirements
What you need to enter the country and travel for the duration of your intended trip.
France Travel: Why Go?
This enchanting country has something for everyone. From romantic city breaks to adrenaline-fuelled outdoor adventure, exploring France is an amazing experience.
I've traveled to France more times than I can remember, and each time I visit I discover a new place that I love, and learn something new.
France Travel Itineraries
Let's start this France guide with a few example travel itineraries.
1-3 Day France Travel Itinerary
If you only have a few days to visit France, this is the perfect itinerary for you. In just three days, you'll be able to visit two of the country's most beautiful and iconic cities.
Day 1: Start in Paris. Stroll along the Seine river, visit Notre Dame cathedral and the Eiffel Tower, and explore the charming streets of Montmartre. There are many things to see and do in Paris to keep you busy.
Day 2: Take a day trip by train to Versailles, home of Louis XIV's opulent palace.
Day 3: Take the high-speed TGV train down south to Lyon, one of my favorite cities. Explore its old town, take a walk on the banks of the Rhone river, and taste some delicious local cuisine.
1-Week France Travel Itinerary
In a week, you'll also be able to explore some of the country's stunning countryside and visit a vineyard or two. Start with the above 3-day itinerary, then continue as follows.
Day 4: Hire a car in Lyon and take a scenic drive through the French countryside to visit some of the beautiful medieval towns and villages in the area, including Crémieu and Pérouges,
Day 5: Drive down to Provence, one of the most famous and picturesque regions in France. See the historical cities of Aix-en-Provence and Avignon, enjoy wine tastings in Chateauneuf-du-Pape, and visit the beautiful lavender fields in Valensole.
Day 6: Either take a day trip to the beaches of the French Riviera (also known as the Côte d'Azur), or drive inland to the Verdon Gorge and the Lake of Sainte-Croix, which you can explore by kayak, paddleboard, or pedal boat.
Day 7: Return your car to Lyon, then take the fast train back to Paris for one last night in the city of love. Enjoy a romantic dinner and visit some of the iconic sights you didn't get to see on your first day.
10-Day France Travel Itinerary
Follow the above 1-week itinerary to start with.
Days 8-9: After visiting Provence, take a road trip north to Burgundy, one of France's best wine regions. Base yourself in Dijon, the regional capital, and visit some of the beautiful villages along the way, like Chablis and Beaune.
Day 10: Return to Paris by train from either Dijon or Lyon.
2-Week France Travel Itinerary
You can visit quite a number of the country's most iconic destinations in 2 weeks. Follow the above itinerary for the first 10 days. Then, with your remaining 4 days pick one more region to explore.
I'd recommend either the French Alps (for towering mountains and world-class hiking/skiing), Brittany (for its stunning coastline, quaint fishing villages, and gothic castles), or the Dordogne (for its gorgeous fortified medieval villages and excellent wines).
You can take the TGV train from Paris to each of these regions, and I'd suggest hiring a car once there to maximize what you can see and do.
Places To Visit In France
There are so many amazing places to visit in France, you'd be hard-pressed to make a serious dent even if you had 3 months to spend there.
Each time I travel to France I try to explore a new area, but I still feel like I've only scratched the surface of what this stunning country has to offer.
That said, here are 10 of the country's top destinations.
Paris
The French capital needs no introduction. Its iconic sights include the Eiffel Tower, the Arc de Triomphe, Notre Dame Cathedral, the Louvre Museum, the cobbled streets of Montmarte, and the Champs-Elysées. A visit to Paris is a must, especially if this is your first time in France.
Lyon
The culinary capital of France, Lyon is a charming city with plenty to see and do. Its vibrant old town overlooks two rivers, the Rhone and Saône, while its many hidden passageways offer a tantalizing glimpse into the past.
Provence
The south of France is known for its gorgeous countryside, sun-kissed beaches, and delicious local cuisine. Provence's picturesque villages are full of character and history (my favorite is Tourtour), and its fields of lavender will stay in the memory long after your visit.
Burgundy
The region of Burgundy is world-famous for its wines. A rural region of gently rolling hills and historic vineyards, Burgundy also has several charming towns to explore, including Dijon and Beaune.
The French Alps
If you're an outdoor enthusiast, the French Alps should be high on your list. Home to numerous ski resorts and thousands of kilometers of hiking trails, this stunning corner of the country is one of my favorite places in Europe.
Mont Saint-Michel
Located just off the coast of Normandy, this tiny island is like something out of a fairytale. Crowned by a magnificent 11th-century abbey, which towers over its beach, Mont Saint-Michel is one of the most visited attractions in all of France.
I have really strong memories of seeing this place for the first time as a child – it's incredible.
The Dordogne
The Dordogne is a rural region in the southwest of France, known for its impressive hilltop castles and medieval villages. This part of the country is also famous for its delicious local fare – visit one of the weekly markets to sample some traditional dishes.
My relatives lived just south of the Dordogne and it's an area that I really love.
Brittany
In the northwest of France lies Brittany, an ancient region known for its rugged coastline and quaint fishing villages. The Brittany coast is famous for its wild beaches and seafood, while inland the region produces excellent cider and cheese.
Bordeaux & Saint-Émilion
Bordeaux and Saint-Émilion are synonymous with top-quality red wines, and this area is dotted with hundreds of producers. I've spent a lot of time in this part of the country and it's one of my favorites. Bordeaux is a great city to explore too.
Nimes
Nimes is an ancient Roman city located close to the Pont du Gard, a breathtaking 2,000-year-old aqueduct. The arena in Nimes is still used today for theatrical performances and concerts, while the nearby amphitheater provides stunning views of the surrounding countryside.
Things To See & Do In France
As you've probably gathered so far, there's an enormous number of things to see and do in France. With countless options for people of all ages and interests, the only difficult thing is narrowing down what you have time to do.
I've done all of the below things (in some cases, several times), and recommend each wholeheartedly.
Take a Walking Tour of Paris
See the most famous sights in Paris, as well as a few hidden gems, on this excellent walking tour. You will visit several of the city's most beautiful neighborhoods, learn about their history, and understand a little of what it's like to live in this iconic city.
Guided Tour of the Louvre Museum
The Louvre is truly massive and the sheer scale of artwork on display here can be overwhelming. The best way to learn about some of its most important masterpieces, and broaden your appreciation of art in general, is to take a guided tour.
Take a Cheese & Wine Pairing Course
Taste, enjoy, and learn how to perfectly pair some of Burgundy's finest cheeses and wines. This fantastic mini-course takes place in a 200-year-old winery and is led by a cheese monger and the manager of the winery, so you know you're in good hands.
Bike & Brunch Tour in Versailles
Skip the line and explore the famous Palace of Versailles, the opulent home of the former French monarchy, and where the infamous Treaty of Versailles was signed in 1919. The stunning Royal Grounds are very large, and best explored as part of this bike and brunch tour.
Taste Champagne in Champagne
What better place to learn everything you need to know about champagne than Reims, in the heart of the Champagne region. In this Champagne workshop you will learn all about this famous export, how it is made, its various nuances, and how to enjoy it at its best.
Hike in the French Alps
The French Alps are home to some of the most dramatic and awe-inspiring scenery in Europe. The best way to experience it in all of its glory is to tackle one of the region's numerous hiking trails.
There's something for all abilities, whether you're looking for a short afternoon hike or a strenuous multi-day expedition.
Sail Along the Côte d'Azur
What could be more luxurious than sailing on the Côte d'Azur? Enjoy a day sailing onboard a classic wooden yacht from 1948 and swim in the turquoise waters of the Mediterranean on this unique tour.
Feast on Street Food
The "No Diet Club" organizes fun and delicious street food tours in several major French cities. I think their best is the one in Marseille, where you will feast on local Provençal and North African specialties, fresh seafood, handmade pastries, and artisan ice cream. Come hungry.
Enjoy Some Beach Time
Whether you're a fan of surfing, snorkeling, or simply lazing in the sunshine, you are spoilt for choice when it comes to beaches in France. See the below section for information on a few of the best beaches in the country.
Take a Yoga Class Under the Eiffel Tower
The Eiffel Tower is one of the most famous landmarks in France (and the world). For a unique (and possibly inverted) perspective of this amazing structure, take an outdoor yoga class nearby.
Best Beaches In France
With over 5,000 kilometers of coastline spanning both the Atlantic and the Mediterranean, France has no shortage of excellent beaches. Here are some of my favorites.
Plage Richelieu
A pristine Mediterranean beach close to the Cap d'Agde peninsula in Provence, Plage Richelieu is a wide stretch of sandy beach with clear blue waters and a good range of facilities.
Plage de Deauville
Only two hours from Paris, Plage de Deauville is a traditionally chic French resort and a popular spot for a day of sunbathing, swimming, and boat-watching. This is the English Channel though, so don't expect the water to be anywhere near as warm as the Mediterranean!
Grande Plage de Biarritz
Biarritz is a lively beach town on the Bay of Biscay, fairly close to the Spanish border. The Grande Plage (Big Beach) is a popular spot for surfing, with a powerful Atlantic swell and a super relaxed vibe. Sunsets here are sublime.
Plage Sud, Lacanau Océan
Plage Sud (South Beach) is located in the Médoc Natural Regional Park, a beautiful wilderness area west of Bordeaux. This enormous beach is 14 kilometers long, with soft golden sand, expansive dunes, and some of the best surfing waves in France.
Plage de Valras
Plage de Valras is a great urban beach in the town of Valras-Plage, in the southern Occitanie region. It has an attractive marina and a long promenade that's a perfect place for a walk at sunset. On clear evenings, you can see the outlines of the Pyrenees mountains just above the horizon.
Croisette Beach, Cannes
This fashionable beach is located in the heart of Cannes, on the French Riviera. It's perfect for a spot of people-watching and enjoying some delicious seafood. I'd avoid this place in the height of the summer as it can get very crowded, but it's great off-season.
Plage de la Ponche, Saint-Tropez
Personally, I think Saint-Tropez is overrated, with its hordes of superyacht owners, and overpriced hotels and restaurants. However, tucked away behind the alleyways of the old city, Plage de la Ponche is an exception. It's really gorgeous, a hidden gem, and is a perfect spot for swimming.
Plage du Prado, Marseille
Plage du Prado is one of the most popular beaches just south of Marseille and is a great place for windsurfing, swimming, or a bit of beach volleyball. There are loads of great restaurants and bars along the front.
Plage d'Hendaye
Many of the beaches on France's Atlantic west coast are notorious for their powerful waves and strong currents. Plage d'Hendaye on the other hand is one of the safest beaches in the area, with a gradual slope into the sea and gentle waves that are suitable for swimming and beginner surfers.
The 3-kilometer stretch of sand is a perfect place for a romantic stroll. It's located right on the border with Spain too, so you could easily also visit the pretty Spanish Basque town of San Sebastian on the same day.
Îles Lavezzi, Corsica
The Lavezzi islands are a group of tiny uninhabited islands located just off the coast of Bonifacio in Corsica. The islands are part of a nature reserve and can only be accessed by boat. Here, you'll find many incredible beaches with powder-soft sand and warm, impossibly clear waters.
I was there in September and saw literally thousands of fish when snorkeling.
Diving In France
France has some amazing dive sites to explore. Whether you are a seasoned diver or just getting started, there are many spots where you can enjoy some world-class underwater exploration. Here are a few of the best.
The Calanques
The Calanques National Park, located just south of Marseille, is home to several of the most popular dive sites in France. There are underwater canyons to explore, many wrecks (some over 2,000 years old), and a collection of incredibly rare submerged Paleolithic cave paintings.
Corsica
The island of Corsica is particularly renowned for its excellent dive sites, with many wrecks and reefs to visit, and an abundance of underwater flora and fauna. Scandola Marine Reserve is home to some of the very best.
The Wrecks of Toulon
A number of French warships were scuttled in 1942 to prevent them from falling into the hands of the Nazis. Today, you can dive down to explore some of these in the area around the natural harbor at Toulon, in Provence.
Emergence du Ressel
Southwest France is home to some of the most spectacular cave systems in Europe and is one of the best places in the world for cave diving. There are dozens of caves to explore, but Emergence du Ressel is one of the best-known.
Fréjus
There are many excellent diving spots in the waters surrounding the little town of Fréjus on the Côte d'Azur. Sites lie at various depths, and it's one of the best places for beginners to learn how to dive. The water is warm and clear, and there's a huge amount of marine life.
Hiking In France
If you're a fan of hiking, you're in for a treat. France is a real hiker's paradise, regardless of experience or fitness level. Here are 10 of the best hikes in France.
The GR 20, Corsica
This 180-kilometer long-distance hiking trail on the island of Corsica runs all the way across the center of the island, taking in some of its most dramatic scenery. It's one of the most famous and challenging hiking routes in Europe.
Of course, you don't have to complete the whole thing in one go, and many people tackle it in sections. See here for more information.
Tour du Mont Blanc, Alps
Mont Blanc (4,810 meters) is the tallest mountain in Western Europe. However, you don't need to be a mountaineer to enjoy this stunning place. The Tour du Mont Blanc is a network of hiking trails covering over 100 kilometers that run around the Mont Blanc massif, offering some truly spectacular views.
Gorges du Verdon, Provence
This dramatic gorge is one of the most popular hiking and outdoor destinations in Provence. There are many great hiking trails in the area, and the 13-kilometer Blanc-Martel trail is one of the best, taking you through ancient forests and offering amazing panoramic views of the dramatic canyon.
The Pyrenees
The Pyrenees are a chain of mountains that run along France's southern border with Spain.
The mountains aren't quite as extreme as the Alps, but there are many incredible day hikes to enjoy here, including the (easy) Cirque de Gavarnie trail and the (more challenging) hike to the top of the Brèche de Roland pass.
The Cévennes, Languedoc-Roussillon
The Cévennes mountain range is a UNESCO-listed region in south-central France, on the edge of the Massif Central. It's home to some beautiful hiking trails, which wind their way through rugged landscapes and historical villages.
Vanoise National Park
Vanoise National Park is home to some of the most incredible mountain scenery in France, including glaciers, rushing waterfalls, and emerald-green lakes. Located in the mountains above the high-altitude ski resort of Tignes, this area has some fantastic trails.
I went hiking here in September this year and saw so many Alpine marmots and golden eagles, I lost count.
Luberon Hills, Provence
The Parc Naturel Régional du Luberon is an attractive region of Provence with many hiking trails crisscrossing its gently rolling hills, past quaint villages, unusual rock formations, and purple lavender fields.
Most trails are fairly easy, and you can stop off at one of the many vineyards en route for a bite to eat and a glass of wine or two.
Auvergne Volcanoes Regional Nature Park
This beautiful area in the center of the country is known for its majestic conical volcanoes. There are many hiking trails in the area of varying lengths and intensities. My favorite is the Chemin Des Muletiers, which snakes its way to the summit of the Puy de Dôme, the park's most iconic volcano.
The Nietzsche Path
One of the best short coastal hikes in France, the Nietzsche Path runs from Eze Village to Eze Beach and offers incredible views along the coast of the French Riviera. It's fairly steep and rocky but is only 2 kilometers each way, so shouldn't be too challenging for anyone with a moderate level of fitness.
Route Napoléon, Camino de Santiago
If you've ever wanted to hike on the epic Camino de Santiago, and the idea of an international day hike sounds cool to you, definitely consider tackling the "Route Napoléon". This 25-kilometer section runs from Saint-Jean-Pied-de-Port in France to Roncesvalles in Spain.
National Parks In France
There are 8 national parks (Parcs nationaux de France) in "metropolitan France", i.e. the main part of France that's located within Europe. Each offers something unique and special.
Vanoise National Park
France's first national park, Vanoise is located in the mountainous Savoie department in the French Alps. It runs all the way up to the Italian border, where the wilderness continues as Gran Paradiso National Park.
The area is known for its towering snow-covered mountains, stunning glaciers, and abundant wildlife, including rare species such as Alpine ibex, chamois, Alpine marmots, wolves, Eurasian lynx, golden eagles, and Eurasian eagle-owls.
Écrins National Park
Another national park in the Alps, Écrins is located southwest of Vanoise and is also known for its dramatic mountain scenery, including glaciers, rocky peaks, and high-altitude lakes. It's a paradise for wildlife lovers as well as hikers, climbers, rafters, kayakers, and cyclists.
Port-Cros National Park
The smallest of France's national parks, but beautiful nonetheless, Port-Cros lies on the car-free island of the same name, east of Toulon. It's a great spot for snorkeling, swimming, and exploring the many small coves and beaches in the area.
Mercantour National Park
Located in southeastern France near Monaco and right next to the border with Italy, Mercantour National Park offers wild and rugged landscapes, with rocky peaks, deep gorges, and pristine lakes. If you're a fan of wilderness camping, definitely check this place out.
Pyrénées National Park
This national park straddles the border between France and Spain and includes a good chunk of the Pyrenees Mountains. Its scenic landscape is a great place for a variety of outdoor activities including hiking, skiing, mountain biking, and rock climbing.
Forêts National Park
Located in northeastern France, Forêts National Park is a lush expanse of forested land with rolling hills, valleys, and pastures. There are many mountain biking trails running through the scenic lowland valleys, linking a series of tiny remote villages.
Calanques National Park
The dramatic limestone cliffs of the Calanques National Park, just east of Marseille, have many scenic viewpoints that overlook the sparkling Mediterranean Sea. However, the majority of the park's area is actually under the water, around its steep-sided inlets, undersea canyons, and limestone caves.
Cévennes National Park
Cévennes National Park in south-central France is another amazing destination for nature lovers and outdoor adventurers. The area includes wild landscapes, with rocky gorges, cascading waterfalls, serene lakes, caves, and dense forests full of wildlife.
Cost Of Travel In France
France is a fairly expensive destination, comparable with other western European countries like Germany and the UK.
The exact cost of traveling in France depends on how you travel, where you go, and how much sightseeing you do. However, either way, your main costs are likely to be accommodation, food, and transport.
With a bit of forward planning, it's possible to have an amazing time exploring all that France has to offer, whatever your budget.
Budget $60 / Day
$60 per day won't go very far in France, especially in Paris. But it will enable you to see some of the main highlights, as long as you stay in budget hostel dorms, take advantage of as many free activities as possible, and don't try to eat out or move around too much.
Mid-Range $120 / Day
If your budget is a little higher, you can probably stay in simple Airbnbs (especially if sharing the cost with others), or at least get your own private room in a hostel. You'll also be able to visit a few more paid attractions and enjoy meals and drinks out provided you stick to simple places.
You'll be able to travel by train, as long as you book tickets in advance. If you're traveling with others, you will probably be able to hire a car.
Top-End $250+ / Day
With $250 per day to spend, you can stay in smart hotels, eat out for every meal, and enjoy drinks in fancy bars. You'll be able to visit some of the country's best vineyards and chateaux, travel by high-speed train and/or hire a car whenever you want, and visit as many attractions as you want.
Cost of Food in France
Food in France can be as cheap or as expensive as you like. You could either pick up simple (but delicious) food at local bakeries and street food stands for €5 or less, or spend hundreds of Euros in fancy restaurants.
The average price of a two-course meal in a mid-range restaurant with wine is around €30-40 per person. House wine tends to be very affordable in most places (often less than €3 for a glass).
If you're happy to cook, local markets offer delicious fresh produce at very reasonable prices.
Cost of Transportation in France
Public transport in France is fairly extensive and usually reliable, although it can be expensive, especially if you want to book flexible tickets and/or travel by high-speed train.
It's sometimes possible to get very good deals on rail fares if you book far enough in advance. For example, you can travel from Paris to Lyon on the TGV train for less than €20. However, that same journey booked on the day will likely cost closer to €100.
If you're traveling in a group, it can sometimes be cheaper to rent a car than to travel long-distance by public transport.
A single ticket on the Paris Metro costs €1.90.
Cost of Accommodation in France
France has a wide range of accommodation options to suit all budgets, from camping and hostels to luxury chateaux (castles). Camping can be an affordable way to visit France if you're on a tight budget, and the country has lots of excellent campsites.
Here are a few rough average costs for various different types of accommodation.
Hotels
Budget: €60-70/night for a simple room in a budget hotel with a private bathroom. Most places have AC, but check in advance if this is something you care about.
Mid-range: €80-120/night for a mid-range room in a mid-range hotel. Breakfast might be included, or you might have to pay extra for it.
Luxury: €120-200/night, but the sky's the limit with super fancy hotels, especially in Paris. Penthouses and suites can sometimes cost more than double this.
Hostels
A bed in a budget hostel dorm room is likely to set you back around €15-20/night. If you want a private room in a hostel, expect to pay at least €50/night. You might get your own bathroom.
Airbnb Apartment Stay
You can expect to pay around €40/night for a private room in a home. A one-bedroom apartment all to yourself tends to start at around €60/night outside of the major cities. In Paris, you'll need to spend more like €100/night for anything half-decent.
If you're traveling with a group, renting an apartment can be a great way to save money compared to hotels.
You can often find three or four-bedroom apartments for around €100-150/night (outside of Paris of course), which usually works out cheaper than paying for separate hotel rooms. See a list of the best Airbnb stays in Paris, here.
Cost of Activities & Tours in France
France has so many amazing attractions and activities to choose from.
Some are free, like hiking, spending time on the beach, swimming in the sea, and exploring the country's numerous historic cities and towns.
Others cost money. For example, a trip to the top of the Eiffel Tower costs around €25 for an adult ticket, while tickets for the Louvre Museum cost €17 (it's free if you're under 26 years old and a resident of the EEA).
If you want to take a guided tour in France, prices tend to vary depending on how long the tour is and what exactly it includes.
For example, tickets for a half-day walking tour in Paris are likely to cost around €40-50 per person, whereas a full-day wine-tasting experience will probably set you back closer to €100.
Snorkeling trips in France can range from €50-100 depending on what is included and how long you'll be out for. Diving tends to cost more, with day trips for two people costing around €200-250.
Cost of Alcohol in France
You can find cheap beer and wine in most average bars, starting from around €3 per glass. In fancier places and cocktail bars the prices can be significantly higher. Fancy bars in Paris charge New York/London prices.
As long as you stick to regular bars, you can have a night out in Paris, drinking 4-5 beers or glasses of wine, for around €25-30 per person.
A carafe (50cl) of house wine in a regular restaurant usually costs around €8, depending on the place. So that can also be a cost-effective way to drink out!
French wine in French supermarkets tends to be incredibly good value. So much so that many people who live in the south of England make day trips there just to stock up! If you spend €10 on a bottle in a supermarket, the chances are it will be very good.
France Currency
Like many other countries in the EU, France uses the Euro (€). Notes are available in denominations of €5, €10, €20, €50, €100, €200, and €500 (although €200 and €500 notes are rarely used, and many vendors won't accept them).
Coins are available in denominations of 1, 2, 5, 10, 20, and 50 cents; €1 and €2.
At the time of writing, €1 was equivalent to $1.03 USD. See here for current conversion rates.
How To Get Money
Below are a few ways to access your money while traveling in France.
ATMs: ATMs are everywhere in larger cities. In smaller towns, they tend to be located near the central square, or wherever the main banks are. You will probably struggle to find ATMs in rural areas, so I recommend taking out enough cash whenever you're in more urban places.
Cash Exchanges: If you have cash in another currency and want to convert this to Euros, you'll find official currency exchanges in most major towns and cities. Rates are usually advertised outside the door (check a couple of places first to see which one is offering the best rate).
Credit Cards: Most places accept credit cards for payment throughout the country. The main exception to this is at local markets, where the majority of vendors only take cash.
Tipping In France
France doesn't really have much of a tipping culture. Wages are set high enough that most people who work in the hospitality sector don't need to rely on tips to get by.
That said, if you receive good service, especially in a restaurant, a tip is always appreciated, but not strictly necessary.
Tipping at Restaurants
There's no standard percentage for tipping at restaurants. I tend to leave around 10% if I'm happy with the service at the end of a meal, which always seems to go down well with the staff.
If the service isn't up to scratch, don't tip.
Tipping Tour Guides
Not typically done, unless it's a free walking tour (in which case you are usually expected to leave your guide a tip at the end).
Tipping Housekeeping
Not typically done.
Tipping Luggage Handlers
Not typically done.
Tipping Taxi Drivers
Not typically done, but most people just round up the fare to the nearest Euro.
Money Saving Tips For Travel In France
Book trains in advance: The main SNCF website often has discounts for tickets bought ahead of time. It's usually best to book them as early as possible to snag the cheapest deals, but even a few days before you travel the prices tend to be lower than on the day.
Use public transport: Paris has an extensive and reliable subway system, as do many other cities throughout the country. It's almost always cheaper to use this than to take taxis.
Cook for yourself: Buy high-quality fresh groceries from supermarkets and outdoor town markets and cook for yourself rather than eating out.
Look out for happy hours: Most bars (and lots of restaurants) have a "happy hour", usually around 5-7pm. This is when they offer discounted drinks, including wine, beer, and cocktails.
Take advantage of free attractions: Simply wandering through the streets of France's countless gorgeous towns, cities, and villages is a wonderful experience in itself. And it's free!
Limit your time in Paris: Paris is one of the most expensive cities in Europe. If you can, visit other places in France instead – they are often much cheaper.
Accommodation In France
There's a huge range of accommodation options in France, from simple budget hotels to luxurious villas, or rural campsites to opulent castles.
I've stayed in some truly unique places in France. Here are a few of my top-recommended options.
Best Hotels in France
Hôtel des Arts Montmartre: A superb upper-mid-range hotel in the famous Montmartre district of Paris.
Eden Lodge Paris: One of the best mid-range hotels in Paris.
Jolie chambre à louer: An amazing budget apart-hotel in the eastern part of Lyon.
Hôtel des Halles: A fantastic mid-range hotel in the center of Dijon, the capital of Burgundy.
Château de Maraval: If you've ever wanted to stay in a real-life French castle in the Dordogne, here's your chance.
Best Airbnbs in France
Studio Apartment in Paris: This beautiful studio apartment is conveniently located close to the Metro and even has a view of the Eiffel Tower.
Studio M: A cozy and well-equipped studio in a quiet residential neighborhood on the edge of Paris.
Apartment in Lyon: A gorgeous apartment in the historic Pentes de la Croix Rousse district, a stone's throw from the center of Lyon.
Luxury apartment in the foothills of the Alps: This incredible luxury apartment has a heated pool, a wood-fired outdoor sauna, and a view of Lake Aiguebelette.
Troglo-gîte: This "troglo-gîte" ("cave-cottage") is one of the most unique places to stay imaginable. Built inside a cave, it even has its own jacuzzi!
Best Hostels in France
Le Hüb hostel: Grenoble is the gateway to the Alps, and this is one of the best hostels in the area.
Away Hostel & Coffee Shop: If you want to be close to all the action in the heart of Lyon, this hostel could be for you.
Alter'hostel: Another great little hostel in Lyon, opposite the Pentes de la Croix Russes.
Whoo Bordeaux Bacalan: With an unbeatable location in the center of Bordeaux, this would be an excellent place to stay to enjoy the City of Wine without breaking the budget.
Georges Hostel & Café: This amazing hostel is located in Sète, not far from the elegant city of Montpellier, in the sunny southern Occitanie region.
Off The Beaten Path Travel In France
I love exploring offbeat destinations and France has tons of these. Here are a few of my favorites.
Rocamadour
Rocamadour is a stunning village perched on the side of a cliff in southwestern France. As well as being amazing in its own right, it's also a great spot for exploring the beautiful Forêt des Singes forest and the scenic Causses du Quercy Natural Regional Park.
Castillonnès & Villeréal
Castillonnès and Villeréal are two medieval market towns in the Lot-et-Garonne department. Both have a range of beautiful old buildings, atmospheric winding streets, Romanesque churches, and an abundance of historical attractions. I've visited both places countless times and love them both.
Strasbourg
Strasbourg is a fascinating city in the Alsace region of France, on the border with Germany. It's a really unique place to visit with its mix of French and German culture, delicious food, cozy cafes and bars, and amazing architecture. The European Parliament is headquartered here.
Bonifacio
On the southern tip of the French island of Corsica, the town of Bonifacio is perched at the top of white limestone cliffs overlooking the Mediterranean. Its natural harbor is tucked away inside a dramatic gorge, and the cobbled streets of the old city are incredibly atmospheric.
I visited Bonifacio for the first time earlier this year and was really blown away.
Dune of Pilat
The Dune of Pilat is the tallest sand dune in Europe, rising over 100 meters above sea level and stretching for 3 kilometers along the beach near the city of Arcachon on the Atlantic coast. It's located approximately 60 kilometers southwest of Bordeaux.
Climb it at sunset for truly breathtaking views.
Agen
The ancient city of Agen is located roughly midway between Bordeaux and Toulouse. It's a lovely place to visit with several beautiful bridges over the Garonne river, plus lots of great restaurants and bars for dining and nightlife.
Food In France
I love French food. From the freshly baked croissants and baguettes to the truffle and plum-infused stews of the southwest, the French are rightly proud of their rich and delicious culinary traditions.
Each region has its own specialties, showcasing locally-sourced ingredients. Here are a few must-try foods during your time in France.
Boeuf Bourguignon
This is one of my favorite French dishes, made with slow-cooked beef, red wine, mushrooms, and bacon. It's usually served with creamy mashed potatoes and is incredibly warming and satisfying, especially on cold winter days.
Raclette
This Alpine dish consists of a special type of cheese (called raclette) which is usually melted on a tabletop grill and served with boiled potatoes, gherkins, pickled onions and cured meats. Raclette is best enjoyed with a group of friends after a long day in the mountains.
Terrine
This is a popular dish throughout the country, made with pressed meat (typically duck, goose, and/or pork) and herbs cooked in a deep dish (called a terrine). It's usually served as an appetizer and often accompanied by slices of toasted French bread.
Magret de Canard Aux Pruneaux D'Agen
A specialty from the southwest regions of Dordogne and Perigord, made by slow-cooking duck breast in a sauce made from red wine, prunes from Agen (the best in the world), walnuts, garlic, and thick chunks of carrot. My grandma used to make this dish a lot and it's one of my favorites.
Flamiche
This quiche-like pastry is popular in northern France and is made with pastry dough, cream, eggs and cheese. It can also include a variety of fillings such as mushrooms, spinach, or ham. It's really delicious and is perfect for taking on a picnic.
Best Restaurants In France
Perhaps unsurprisingly, France is the country with the greatest number of Michelin-star restaurants in the world. But you don't need to spend a fortune to enjoy excellent food in this gastronomic paradise.
Here are a few of the best restaurants in France.
Taillevent, Paris: This two Michelin-starred restaurant offers classic French fine-dining cuisine in an elegant atmosphere. The menu changes seasonally and focuses on sustainably sourced ingredients that are locally available.
Bouillon Julien, Paris: For a much cheaper (but still amazing) meal out in Paris, check out this much-loved local brasserie in the Saint-Denis area. Here you'll enjoy hearty traditional French food, surrounded by elaborate art nouveau decor, without breaking the bank.
Restaurant La Farigoulette, Tourtour: My favorite restaurant in Provence, which serves amazing traditional Provençal dishes. It's mid-priced, the quality is excellent, and they have a terrace out the back with panoramic views over the surrounding countryside. I've eaten here several times and it's superb.
La Grande Maison de Bernard Magrez, Bordeaux: If you're into fine dining, check out this exceptional restaurant in Bordeaux which focuses on traditional French cuisine with a contemporary twist. Certainly not cheap, but an amazing experience.
Table et Partage, Lyon: This great little restaurant serves fantastic food at very reasonable prices. It's definitely one of the best mid-priced restaurants in Lyon, and I strongly recommend trying to eat here if you spend any time in the city.
A Brief History Of France
France has a long and fascinating history that stretches back to the Roman Empire. Two of the most important periods in French history are the French Revolution of 1789 and the Napoleonic Wars.
The country has been an important cultural force in Europe since the Middle Ages, with its language, literature, art, cuisine, and philosophy having a major impact on the continent.
It has produced many important historical figures including Charlemagne, Joan of Arc, Louis XIV, Napoleon, and Charles de Gaulle, all of whom left their mark on French history.
In the 20th century, northern France was a key battleground in both World Wars. The country is a founding member of NATO and one of the most influential members of the European Union.
France Culture & Traditions
France has a rich culture and many centuries-old traditions, which its people are proud of.
Next up in this guide to France as a holiday destination, I'll mention a few customs that you should be conscious of when visiting France.
The Double-Kiss Greeting
In France, it's common to greet someone with two kisses, one on each cheek. However, there are a few unwritten rules which tend to vary depending on region and the age of the people involved.
If in doubt about whether it's appropriate or not, go for a handshake and let the French person initiate the kisses.
Fresh Bread Should be Bought Daily
In France, fresh bread is eaten at almost every meal. It is not typical to buy pre-packaged or frozen bread, and most French households visit their local bakery on a daily basis for freshly-baked loaves.
Try to Speak (at least a little) French
The French are proud of their language and many people resent having to switch to English for conversation. Before traveling, it's worth learning at least a few words and phrases – even if that's all – which will help to break the ice and make your visit more enjoyable.
See below for a few of the most essential words and phrases for you to learn.
Shorter Opening Hours
Work-life balance is an important thing in France. Many businesses close between 12 and 2pm for lunch, especially in more rural areas. Don't expect much to be open on Sundays either.
Local Markets
Markets are an important part of French life almost every town has a market in its central square at least once or twice per week. Most people visit these regularly to buy fresh seasonal produce, local delicacies, artisanal goods, and to have a chat with their friends.
Pros Of Travel In France
France is a fantastic country to explore, whether it's your first time there or your fiftieth. Here are some of the reasons I love traveling to France.
Amazing Food and Wine
French cuisine is renowned around the world, and there are countless opportunities to sample some of the finest dishes that Europe has to offer. There's a practically endless selection of exquisite wines, cheeses, pastries, and other treats to enjoy.
Varied Scenery
France has some of the most varied scenery in Europe. Whether you're looking for towering snow-covered peaks, sparkling Mediterranean beaches, dramatic canyons, thick lush forests, or rolling hills covered with ancient vineyards, there's something for everyone here.
History and Culture
France has a rich history and culture that stretches back thousands of years. From the grandeur of Versailles to the cobblestone streets of medieval towns, you'll find plenty of evidence of the nation's long and fascinating past.
Excellent Public Transport
France's network of high-speed railways is one of the fastest and most efficient in the world. It's easy to travel around the country without needing to hire a car, provided you stick to the major towns and cities.
Easy To Get To
France shares a land border with 8 other European countries, it's connected to the UK via an undersea rail tunnel, and has several major international airports with flights from all corners of the world.
Cons Of Travel In France
There are a few downsides to traveling in France though.
The Motorways Are Expensive
The French motorways are a dream to drive on: smooth, clean, uncrowded, and with plenty of pleasantly landscaped rest stops. However, you have to pay to use them and they can be expensive if you're traveling long distances, with tolls ranging from €5 to over €50 depending on your route.
Language Barriers
Although many people in the big cities can speak English, once you get out into the more rural areas you will probably need to speak at least a bit of French in order to communicate with the locals.
Many people find French hard to pronounce at first, but it's a beautiful language once you get the hang of it.
Crowded Cities
France's major cities are amazing but can become very crowded, especially during peak times. The streets become congested with traffic and the public transport systems can be quite unpleasant to use, especially in Paris.
France Travel Tips
Here are a few tips to help you get the most out of your time in France.
Book Accommodation in Advance
France is incredibly popular with tourists and during the peak seasons, it can be hard to find a decent place to stay at short notice. Book as far ahead as you can in order to get the best rates and availability.
Learn Some French
You don't need to be fluent, but even just learning a few basic words and phrases can make a big difference to your visit. It will help you get around more easily and it's a sign of respect for the locals.
Carry Cash
Although most places accept card payments, many smaller businesses and family-run restaurants only accept cash. Make sure you always have some on hand just in case.
Visit Some of France's Smaller Towns and Villages
Don't just stick to the big cities. There's so much beauty and culture to be found off the beaten path.
Order the Plat du Jour at Lunchtime
Most restaurants offer a plat du jour (dish of the day) at lunchtime. This is usually delicious, and often much cheaper than ordering off the main menu.
Visit a Vineyard
Traditional French vineyards are wonderful places. As well as being very atmospheric, they often offer tastings, and you can make significant savings if you buy a case of 6 bottles or more directly from the cellar door.
Ride on the TGV
With speeds of up to 320 km/h, the TGV high-speed railway network is a convenient and thoroughly pleasant way to travel between cities. You can often get great discounts when booking in advance too.
Take a Road Trip
The French countryside is stunning, and there's no better way to see it than by hiring a car and taking a leisurely road trip.
Sample Regional Cuisine
Each region has its own specialties, and sampling as many of these as you can is sure to be one of the highlights of your vacation in France.
Visit a Local Market
A trip to a local market is one of the best ways to get an authentic feel for the culture of an area, and to taste some of the local delicacies.
The People In France
France has a diverse, vibrant population with a rich history and a distinctive culture that dates back many centuries.
The Locals
French people are, on the whole, very proud of their culture, their customs, food, wine, and their language. Showing an interest in these things is one of the best ways to make a good impression on the locals, who will likely give you a warm and sincere welcome in return.
Larger French cities are international, cosmopolitan, and are home to people from all over the world. Rural areas tend to be more homogenous and traditional, and the people there generally have a much slower pace of life.
Types of Other Travellers
France as a holiday destination is the most visited country in the world, receiving close to 90 million foreign tourists per year.
The majority of visitors come from other European countries – the UK and Germany tend to top the list. But you'll likely meet all sorts of travelers from around the world when exploring France, from backpackers and budget travelers to well-heeled tourists looking for the best in luxury accommodation.
France Travel: Quick Facts
Here are some quick facts about France.
Quick Facts France
Population: 68 million
Capital city: Paris
Currency: Euro
National Day: July 14, Bastille Day
Language: French
Religion: Officially none (France is a constitutionally secular country)
Religion in France
France has no official religion, and the French constitution enforces a strict separation of church and state. While French public life is entirely secular, approximately 51% of France's inhabitants identify as Christian, most of these being Roman Catholics.
Roughly 40% of France's population has no religion, just over 5% are Muslims, a little under 1% practice Judaism (France is home to the largest Jewish community in Europe), and the remaining 3% either follow other faiths or are undecided about their faith.
Language in France
French is the official language of France and is the fifth most spoken language in the world, after English, Mandarin, Hindi, and Spanish. Virtually everybody who lives in France speaks French.
In fact, French law mandates the use of French in all commercial and workplace communications, largely due to the perceived threat from the English language as the global lingua franca (which, ironically, means "French language" in Italian! Go figure.).
However, there are also a few regional languages spoken in various different parts of France, including Basque, Corsican, Breton, Occitan, Catalan, Alsatian, and Flemish.
A Few Key Phrases in France
Hello – Bonjour!
Goodbye – Au revoir
See you soon – À bientôt!
Please – S'il vous plaît
Thank you – Merci
Yes – Oui
No – Non
Do you speak English? – Parlez-vous anglais?
I don't understand – Je ne comprends pas
Cheers! – Santé!
Good luck! – Bonne chance!
I am from [the United States] – Je suis [américain]
What is your favorite dish? – Quelle est votre plat préféré?
I don't know how to speak French – Je ne sais pas parler français
I don't understand – Je ne comprends pas
Where is the bathroom? – Où est la toilette?
France Population
France is home to 68 million people, making it the 20th most populous country in the world and the 2nd most populous in the EU (after Germany). Paris is its capital and largest city, with just over 2 million inhabitants.
Other major cities include Marseille (850,000), Lyon (500,000), Toulouse (450,000), Nantes (300,000), and Bordeaux (250,000). The island of Corsica is home to around 330,000 people.
France Demographics
French law prohibits the public collection of data on people's ethnicity and ancestry. However, approximately 85% of the population is white (mostly ethnically white French, but with a few other white European backgrounds in the mix too).
The majority of French citizens and residents with non-white ancestry are the descendants of immigrants from North Africa and French-speaking Sub-Saharan African countries.
Overseas French Departments
France has several overseas departments (administrative areas) such as Réunion in the Indian Ocean, Guadeloupe in the Caribbean, and French Guyana in South America.
Bizarrely, these are actually considered part of France-proper, not overseas territories in the traditional sense, and are therefore part of the EU, despite being thousands of kilometers away from Europe!
What To Pack For France
The right things to pack for your trip to France really depend on what you intend to do there and what time of year you will visit. But here are a few things you'll likely need in any event.
Power outlet adaptor: France uses round 2-pin plugs, like most other places in Europe.
Swimwear: Whether you'll be surfing in the Atlantic or snorkeling in the Mediterranean, you'll need swimwear.
Reusable water bottle: Tap water is safe to drink in France. Drinking it is an easy way to reduce the amount of single-use plastic that ends up in the ocean.
Daypack: Great to have for long days out sightseeing and exploring.
Driver's license: Essential if you want to hire a car.
French phrasebook: You will make the locals very happy if you try to speak a little of their language.
Warm coat (in winter): France can get quite cold in the winter, especially in the north and in the mountainous area.
Sunscreen and hat (in summer): The south of France in particular tends to be hot and sunny virtually every day in the summer.
Hiking boots: It would be a shame to visit France and not take advantage of its stunning natural beauty. One of the easiest (and cheapest) ways to enjoy this is to hit one of the countless amazing hiking trails.
Comfortable shoes: Even when you're not on the trail, you'll probably still spend many hours on your feet exploring France's beautiful towns and cities. Pack comfortable shoes.
Working In France
If you want to work in France, you'll need to obtain a work permit. It's also important to research the local French labor laws (which are famously complicated and bureaucratic) and find out what paperwork you need to complete before you can begin working.
Citizens of various countries who are aged 18-30 (or 35 in some cases) may be eligible for a working holiday visa in France. Consult a visa and immigration specialist for more information.
France does not currently offer a visa for digital nomads, and it's technically illegal to do any work while you're there on the standard Schengen Area tourist visa.
Volunteer Travel In France
France is a great place to visit if you are interested in volunteering. There are lots of volunteering opportunities, from restoring old historical castles and preserving ancient archeological sites to working with refugees and teaching English.
Certain volunteering activities may count as work under immigration laws, however. Speak to a visa specialist for more information.
Best Time To Visit France
In general, I think the best time to visit France is during the spring and fall months (April to June and September to October). At this time of year, the weather is milder than in summer or winter, there are fewer crowds at tourist attractions, and prices tend to be lower.
Of course, this does depend on what you want to do there. To take full advantage of France's world-class ski resorts, you need to come during the winter (December-February is best).
The south of France is often much warmer than the north, especially during the summer. Average temperatures in Paris in July tend to be around 25°C, while in the south it's regularly 35°C.
Peak Season
The peak season in France is usually July and August, when the weather is best for beach holidays. At this time of year, prices tend to be at their highest, and tourist attractions can be very busy.
Shoulder Season
The shoulder season (April-June and September-October) is my favorite time to visit most parts of France. Prices tend to be lower than in peak season and attractions less busy, but the weather is still usually good.
Off-Season
Other than in the mountains, winter (November-March) is generally off-season in France. Prices can be much lower than at other times of year, but attractions may be closed and the weather may not be great for sightseeing.
Getting Around France
Getting around France is usually very easy. The country has an efficient public transport network and excellent roads.
By Train
The state-owned SNCF French rail system is fast, reliable, and (as long as you book tickets in advance) fairly reasonably priced.
Trains connect most major cities in France, as well as some smaller towns. High-speed TGV trains travel at up to 320km/h and can get you between Paris and other cities such as Lyon, Marseille, or Bordeaux in just a few hours for less than €40.
By Bus
For places that aren't served by trains, you can usually get there by bus. Bus travel tends to be the cheapest way to get around, but it's also often slow and infrequent in rural areas. There are various private companies providing regional and long-distance bus services throughout the country.
By Plane
You can fly domestically, but with the high-speed railway network being so good, I wouldn't recommend doing so.
By Car
The French road system is excellent, clearly signed, and easy to navigate. You have to pay to use most motorways, but they're extremely well-maintained and a pleasure to drive on, with smooth surfaces and lots of aires (landscaped rest stops, usually with facilities).
By Campervan
Exploring France by campervan can be a very cost-effective way to see the country. As well has having a network of excellent campsites (some have restaurants and even swimming pools), many of the aires (motorway rest stops) allow free overnight parking.
Getting To & From France
Getting to and from France is very easy. Most people traveling from outside of Europe will enter the country via one of its international airports, but from within Europe, you can also get there by train, bus, car, or ferry.
By Land
France shares land borders with Belgium, Luxembourg, Germany, Switzerland, Italy, Monaco, Andorra, and Spain. Due to France being in the Schengen Area, there are no border controls when you enter or leave the country by land.
By Sea
If you're traveling from the UK or Ireland, you can take a ferry to various ports in France. There are several ferry companies offering services to France, including Brittany Ferries, P&O Ferries, and DFDS Ferries. Check Ferry Hopper to compare prices.
By Air
France has dozens of airports serving international destinations all over the world. Paris Charles de Gaulle Airport is the busiest (you'll probably land here if you're flying from outside of Europe), followed by Paris Orly, Lyon, and Marseille airports.
From within Europe, you can often fly directly to smaller French regional airports such as Bordeaux, Nice, or Bergerac. Various low-cost carriers serve these routes, including Ryanair and EasyJet.
I've frequently flown from the UK to the south of France for less than $100 for a return flight. From North America, you can expect to pay anywhere from $400-$900 for a return flight to France. From Australia and New Zealand, it's rare to see anything for less than $1,000.
France Travel Entry Requirements
France is part of the Schengen Area, so visitors from other Schengen states don't need a visa to visit. Citizens of the US, Canada, Australia, New Zealand, and several other countries can visit France as tourists for up to 90 days without a visa.
However, you should always check current entry regulations before planning any travel. Your home country's government travel advisory website is a good place to start.
Is France Safe?
France is a very safe country to visit overall.
The crime rate is fairly low, much lower than in countries like the US. Violent crime is very uncommon, although you should keep an eye out for pickpockets when traveling in larger cities (especially on the Paris Metro, which is notorious for pickpocketing).
Of course, you can be the victim of crime anywhere in the world, and you should use your common sense when traveling, wherever you are. For example, always keep a keen eye on your belongings when using public transport, especially in larger cities.
If you are staying in a big city like Paris or Marseille, it's often a good idea to check with your Airbnb host or staff at your hotel to make sure that the neighborhood is safe to explore at night.
There are no compulsory vaccinations for visiting France.
Travel Insurance For France
Most travel insurance policies will cover you for travel to France, including delays, canceled flights, and any necessary/emergency medical care during your time abroad. Never travel without travel insurance! Have a look at Safety Wing to see if it's a good fit for you.
Phone & Internet In France
If your phone provider doesn't cover you for roaming in France, you can buy a prepaid SIM card from Orange, Bouygues, or SFR at many stores around the country. These are usually fairly cheap (usually around $10 for several gigabytes of data).
Phone and mobile data coverage is good and fast in most parts of France.
Learn More About France
Before you visit France, I recommend watching/reading some of the following.
Movies & TV About France
France produces some fantastic movies and TV shows. Check out some of these to get you excited about your trip.
Call My Agent: My favorite French TV show, about a Paris agency for movie stars. It's awesome.
The Intouchables: A funny and heartwarming movie about a wealthy quadriplegic man and his unlikely caretaker.
Amélie: An iconic French movie, set in Paris and filled with magical realism.
Books About France
To learn more about France, I recommend reading these books.
Down and Out in London and Paris: George Orwell's classic about living in poverty in these two iconic cities.
The Eiffel Tower and Other Mythologies: The perfect introduction to French culture.
The Little Prince: A famous French novella, perfect for both adults and children.
Blogs About France
There are many excellent France travel blogs. Check out some of these ones.
Goats On The Road: For even more inspiration to help you plan the perfect France trip, see this article.
Offbeat France: One of my favorite blogs on off-the-beaten-path travel in France. This is a great article to help you plan an unforgettable road trip through France.
My Parisian Kitchen: Want to learn how to cook delicious authentic French cuisine at home? Look no further than this amazing food blog.
More Posts About France
France Travel FAQs
Let's round off this France visitors guide with answers to some frequently asked questions about traveling in France.
Is France a good place to travel?
Yes, France is a great place to visit. It offers something for everyone: beautiful countryside, vibrant cities, delicious food, and some of the most iconic attractions in Europe.
How many days in France is enough?
At least 5 days to see a couple of places. The longer the better. You could see many famous sights within a few days, but you need to spend many weeks here to really understand the place.
Which part of France is prettiest?
That's impossible to say, as France is an incredibly diverse and beautiful country. My favorite regions are Provence, the Dordogne, Corsica, and the Alps.
Can you get around France without speaking French?
Yes, although you'll have a much more enjoyable time there if you make the effort to learn at least a little of the language.
Which part of France is the least visited?
The remote island of Corsica is one of the least-visited areas in France. It's a stunningly beautiful region, with gorgeous beaches and dramatic mountains.
How do you dress like a French person?
The French are known for having a very fashionable and sophisticated style. Opt for high-quality, simple pieces in neutral colors. Aim for understated and timeless. Avoid flashy logos at all costs.

Black skinny jeans are usually a good place to start.
Is food in France expensive?
Yes, food in France tends to be more expensive than in many other countries. But the quality is often higher too. The French have high standards when it comes to food.
What are the most famous French cheeses?
There's a huge variety of cheese in France and there are many famous varieties of French cheese. Some of the most popular include Brie, Camembert, Roquefort, Comté, Reblochon, and Pont l'Évêque.
In Closing
I hope this France holiday guide helps you plan an unforgettable visit to France.
France is, without a doubt, one of my favorite countries in the world and I highly recommend exploring everything it has to offer. Bon voyage!
Travel Resources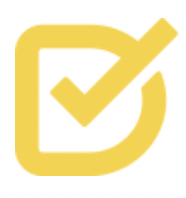 DiscoverCars
Discover Cars searches across all the main car rental sites and finds the best deal. Opt for full insurance coverage for more peace of mind and enjoy the freedom of a car.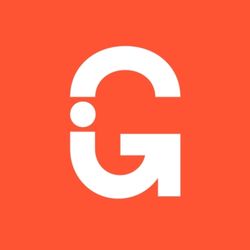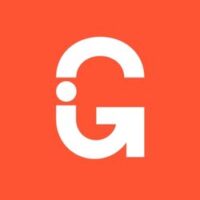 Get-Your-Guide
Our go-to website for booking tours around the world. Get-Your-Guide has a massive library of cool local experiences in almost every country.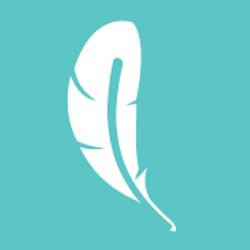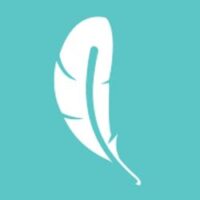 SafetyWing
The best travel insurance for full-time nomads by far. Get awesome rates, and excellent coverage, and sleep easy knowing you're insured against COVID.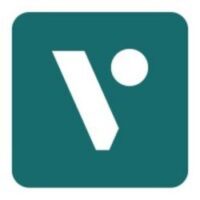 Viator
Another excellent tour booking engine that's better for available tours in the US. Viator also has great local experiences around the world.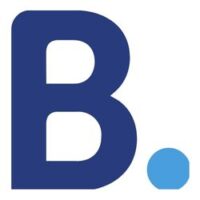 Booking.com
Our top choice for booking hotels and hostels, Booking.com is the easiest-to-use accommodation booking engine and often has the best prices on hotels.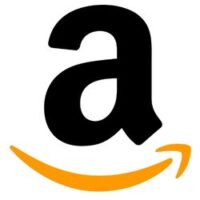 Amazon Gear
Anything from backpacks and luggage, to AirTags and guidebooks, you'll find everything you need for travel on the Amazon store.