Accommodation can take up a large section of your travel budget and sometimes it's the biggest cost of your trip. Learn how to receive free accommodation with the tips in this article.
Staying in cheap places can stretch your budget a little further, but when you need to pay for a roof over your head every night, costs can add up quickly. And the longer your trip is, the higher those costs will be.
The good news is if you are willing to become a little more resourceful and modify the way you travel, you'll discover there are lots of ways to get free accommodation around the world.
I have been travelling for over a decade and I have frequently travelled or moved countries on a tight budget. So to achieve this, I have had to explore different and creative ways to get free accommodation.
As a result, I've been able to completely free up a large chunk of my travel budget, which I can then spend on other more exciting things.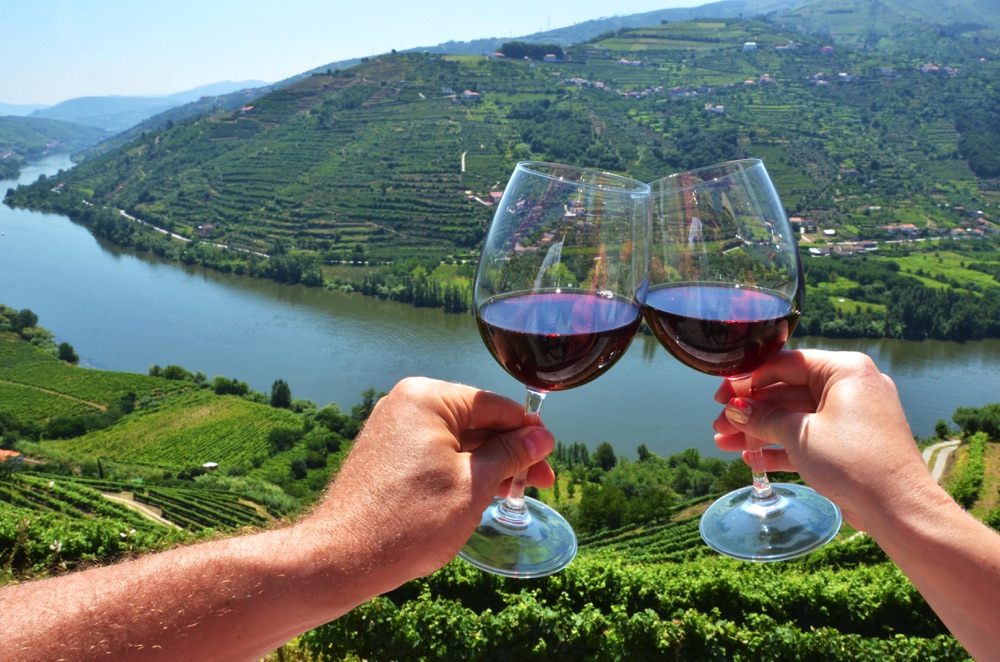 When I lived in expensive cities like Sydney or Auckland – both of which have some of the highest accommodation costs in the southern hemisphere – I saved thousands by seeking out free accommodation opportunities.
In this post, I'm going to cover the options I've used for getting free accommodation around the world so that you can save money and put those savings towards having unique travel experiences instead.
1. How To Get Free Accommodation by House Sitting / Pet Sitting
House Sitting is my number one go-to for free accommodation when I'm staying in cities that are expensive to visit or that have a high cost of living.
There are house sits to be had worldwide, from India to Thailand and New Zealand to Canada. This is a great way to travel like a local, get the insider scoop on the hot spots around town, meet incredible people, enjoy the company of a furry friend and of course, live for free!
It's a fair exchange arrangement where the house sitter stays in the homeowner's house whilst they are away and takes care of their house and pets, in exchange for receiving free accommodation.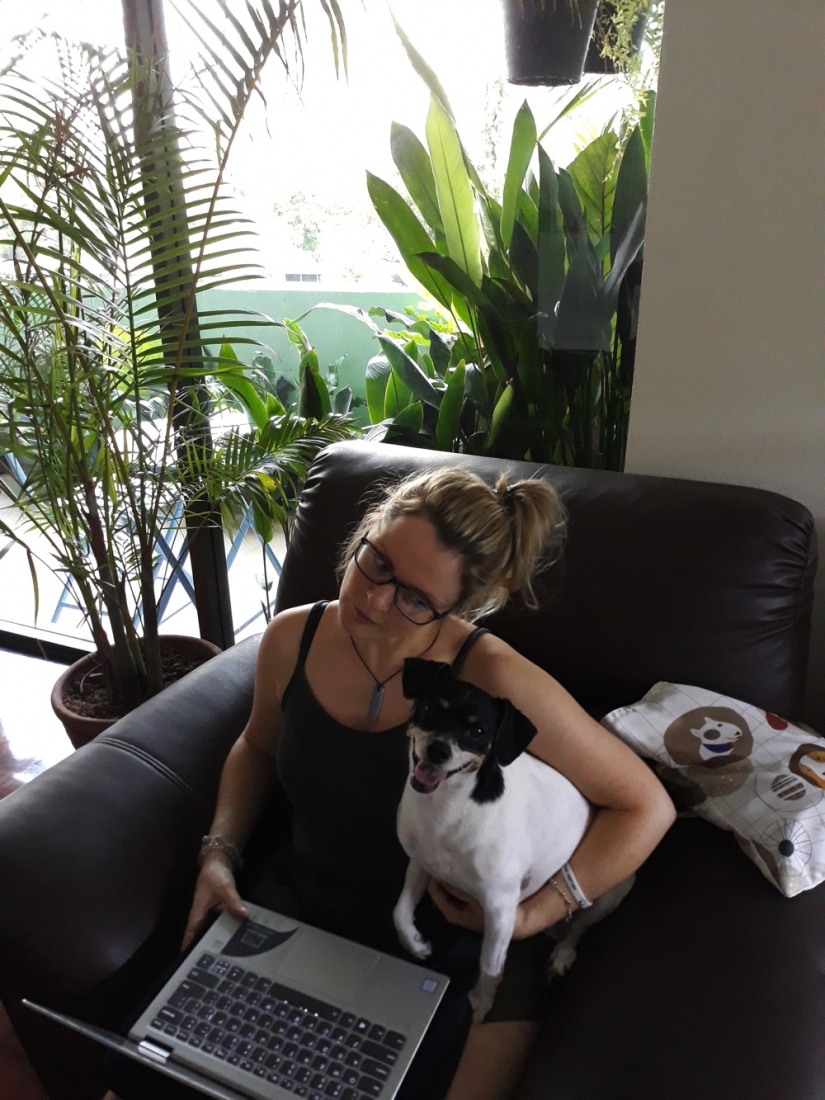 House Sitting is an excellent opportunity to save on accommodation costs and also a chance to have the comforts of home whilst you're travelling.
For instance, you could have perks such as a huge comfy bed, HD TV with streaming services, fast Wifi, a swimming pool, and the biggest bonus — a furry friend to hang out with.
Having these home comforts (as well as your own space) after being on the road for a long time, is such a welcome relief.
Being open to house sitting has enabled me to stay in cities like Sydney, Perth, Aukland, and Mount Maunganui for long periods of time that I otherwise wouldn't have been able to afford. These destinations have reputations for having very high accommodation costs.
Trusted Housesitters is the top house-sitting and pet-sitting website. Goats On The Road readers receive an automatic 20% off the membership fee using this link. Have a look at the jobs available here!
Learn More about house sitting here
2. Free Accommodation in Exchange for Work with Workaway
Workaway is a global work exchange program in which you work 3-4 hours a day for a host and in return, you receive free accommodation in exchange for work and often some free meals.
This is their philosophy:
"A few hours honest help per day in exchange for food and accommodation and an opportunity to learn about the local lifestyle and community, with friendly hosts in varying situations and surroundings"
Hosts are wide-ranging, so you'll find opportunities such as looking after private houses, working on farms, servicing guesthouses or taking care of holiday resorts.
In New Zealand, my partner and I used the Workaway website to find our placement at a Holiday Park in the rugged Catlins region.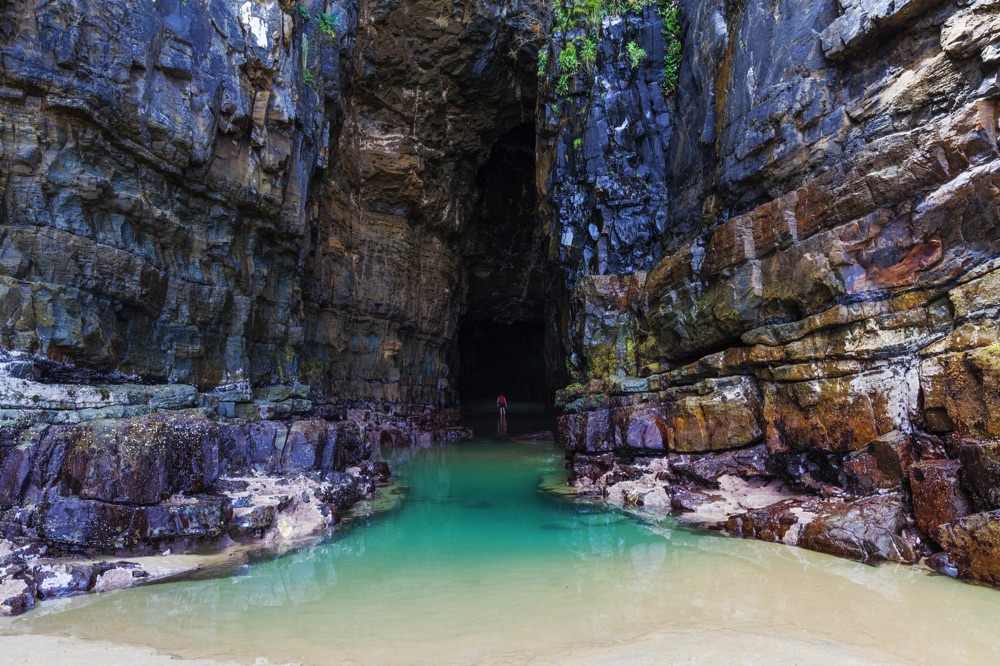 We worked for a few hours a day in the morning, doing jobs such as cleaning chalets, and servicing the campsite areas and I even worked in their organic cafe & restaurant.
In return, we received free accommodation staying in one of their cabins and we received free food supplies, to cook our own meals.
We saw so much wildlife around the park and the surrounding wilderness of the Catlins region is just stunning. We were even able to go and see nearby attractions on our afternoons off such as Cathedral Caves and Mclean Falls.
The holiday park where we did Workaway was very remote, so we had to catch rides with other Workawayers to get to the shops or nearby attractions.
So keep that in mind when you're looking at hosts, that if you don't have a vehicle, it will be challenging to get around as some Workaway hosts will not live on the main public transport routes.
☞ See Also: Workaway Program – An Insider's Guide to Free Accommodation Around The Globe
3. Sleep For Free by Couch Surfing
Couch Surfing is created from a network of generous hosts who offer up their couch or spare room to fellow travellers. The simple concept of hospitality exchanges such as Couchsurfing is where a traveller connects with local hosts of their destination and stays with them in their home for free.
Free accommodation is usually offered for a few nights in the form of a spare bed, futon, or a couch. The host usually takes the time to show the traveller around their city or town — as they're often travellers themselves.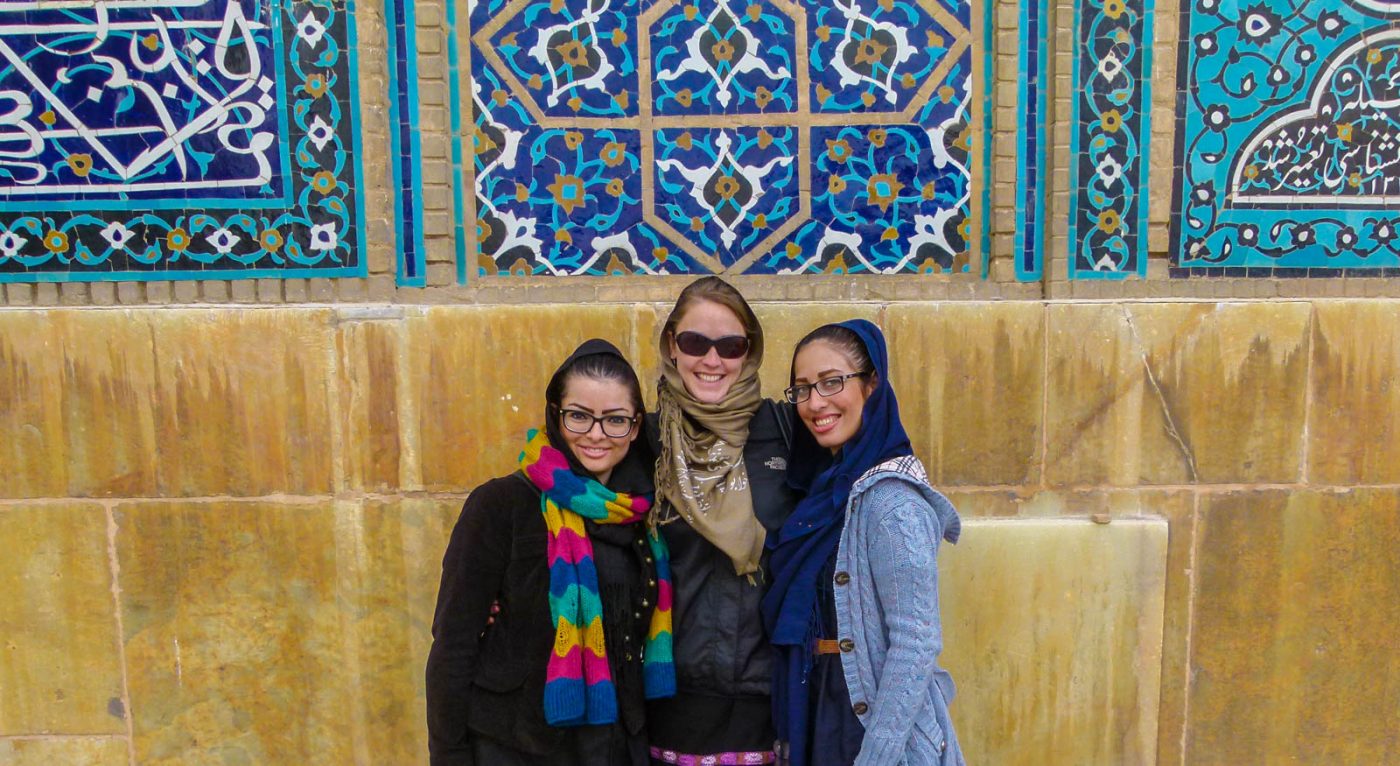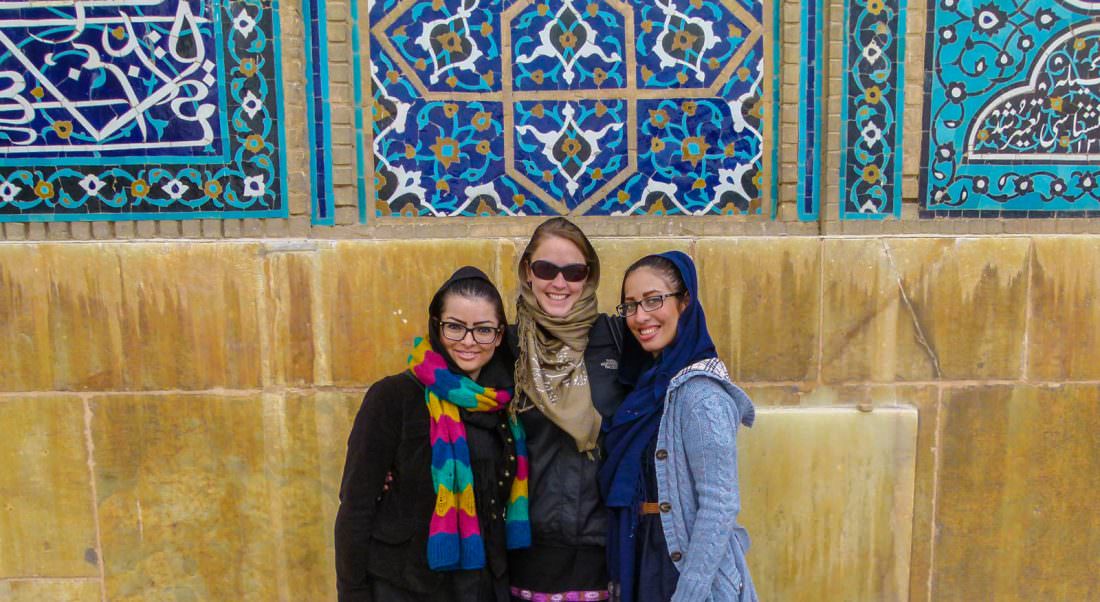 It's also an opportunity for the host to culturally connect with other people. So you get to see your destination with the added bonus of a local guide.
It's a hospitality exchange so the expectation is that in the future, your host is welcome to also come to stay with you in your city or town.
Because the accommodation is free, it's polite and thoughtful to show appreciation for your host's hospitality by cooking them dinner or maybe buying them a bottle of wine. It's not necessary but always appreciated.
After each couchsurf, both host and surfer (traveller) give each other a reference on the website. Of course, always do your research and due diligence before choosing someone to host you.
Single women, perhaps opt for a couple or a single-woman host. Read prospective hosts' references and write back and forth a few times to get a feel for who they are. If you're uncomfortable when you get there, you can always leave.
4. Press Trips (through blogging/influencing)
Another great way to get free accommodation around the world is to directly pitch yourself to brands to get invited on press trips.
A press trip is where a hotel or tourism board invites bloggers, writers, and members of the media to a location to promote their destination or brand. Trip expenses including, flights, accommodation, and meals, will be covered under most press trip situations.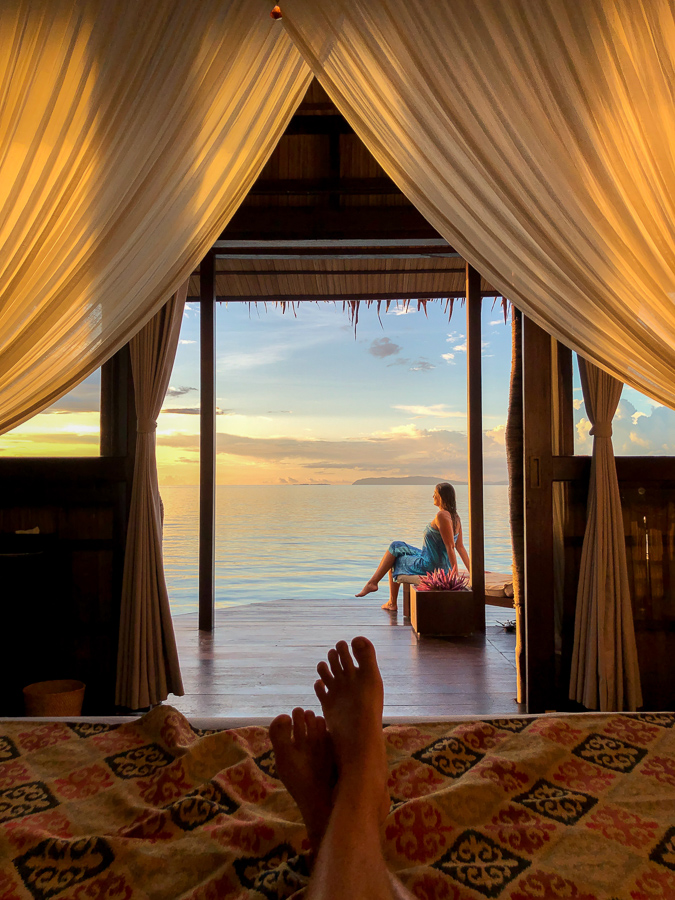 Usually, the blogger or influencer must produce a certain number of deliverables in exchange for going on the trip and getting free flights and accommodation. The set of deliverables expected will be content in the form of blog articles, social media posts, or video content.
Press trips are organised in groups or offered solo and are arranged by the PR team of the hotel, destination, or tourism board. They are also great ways to build relationships with brands and meet other contacts in the creative industry.
Start a website today in under 10 minutes. You'll receive a discount on Bluehost, and our free course on how to get your website up and running the right way. Plus, access to our VIP Facebook group, and an ebook. Click here for details.
5. WWOOFing For Free Accommodation
WWOOFing – short for World Wide Opportunities on Organic Farms – is another excellent way to get free accommodation.
Similar to work exchange programs such as Workaway, you work 4-6 hours a day for the host and in return, you get free accommodation and board.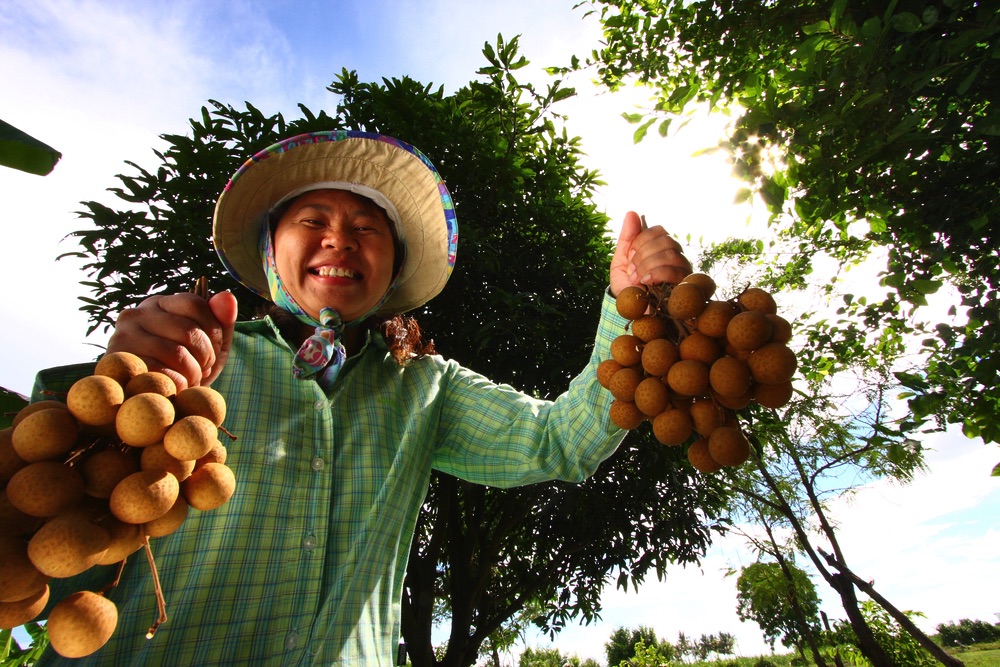 WWOOFing focuses more on connecting helpers with organic farms and is a great way to learn about ecological farming methods and sustainability practices.
You'll also get to spend a lot of time outdoors and in nature. Not all hosts will be working farms, you'll also find rural family homes with lifestyle blocks or small urban farms that need a helping hand.
Each country has its own national WWOOF network, so the only potential downside to WWOOFing is that you need to join the program for each country you're visiting.
6. Au Pair Work
If you love kids, you could experience a new culture and live in a new country by becoming an Au Pair. Au Pairs look after a host's children whilst staying in the family home, so as part of the role, you'll get free accommodation and board.
Au Pairs are expected to live with the host family, to help with childcare and housework tasks, and are included in the family's daily routines and activities.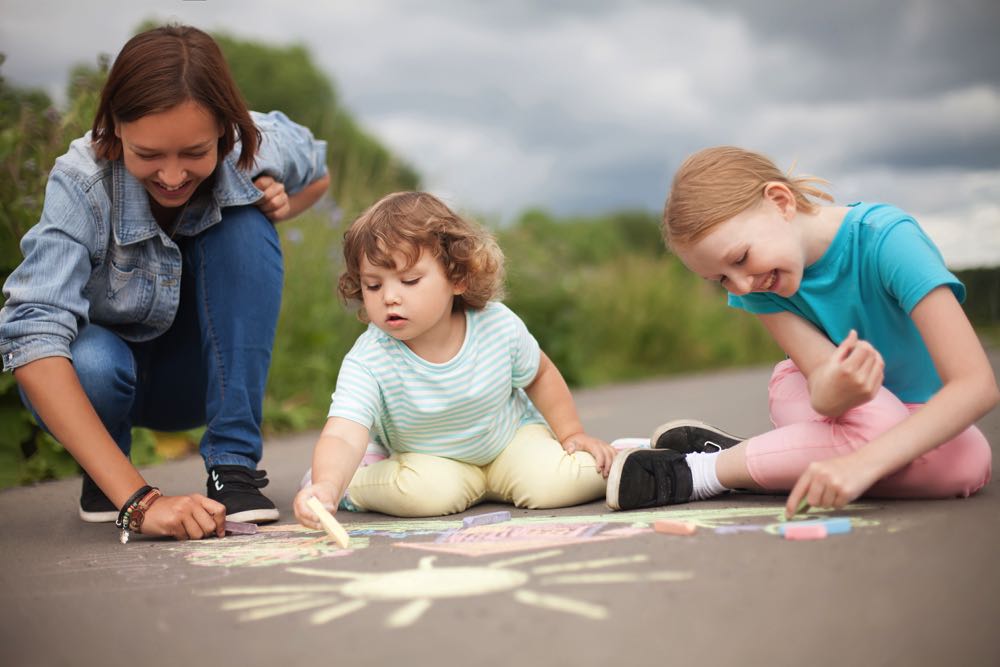 Being an Au Pair means you'll be treated as a member of the family and included in their daily life, so you'll automatically receive other perks such as meals out and free trips or sightseeing.
There are lots of Au Pair networks that connect Au Pairs with host families worldwide such as AuPairWorld or AuPair.com who can guide you through the process of finding the right Au Pair role and agreeing on the terms with a host family.
This way of getting free accommodation is more suited to young people without children or commitments, or those who are travelling for a longer period of time.
7. Free Camping or Wild Camping
Free Camping or Wild Camping is a practice in which you can camp completely for free, in many countries around the world. Ultimately, this makes the entire great outdoors your free accommodation.
Free campgrounds are your easiest option and you can find out where these are by checking a camping app for the country you're in.
You could also try asking the owner of the land if you can camp there or you can check the local regulations of the country to see if you can camp on public land for free.
In Australia and New Zealand, you can only free camp in the popular tourist areas in a self-contained vehicle although there are lots of free campsites, especially in the outback country areas, where you can camp in a car or just in a tent.
In Scandinavia and parts of Europe, you can camp anywhere as part of their 'Right to Roam' policy.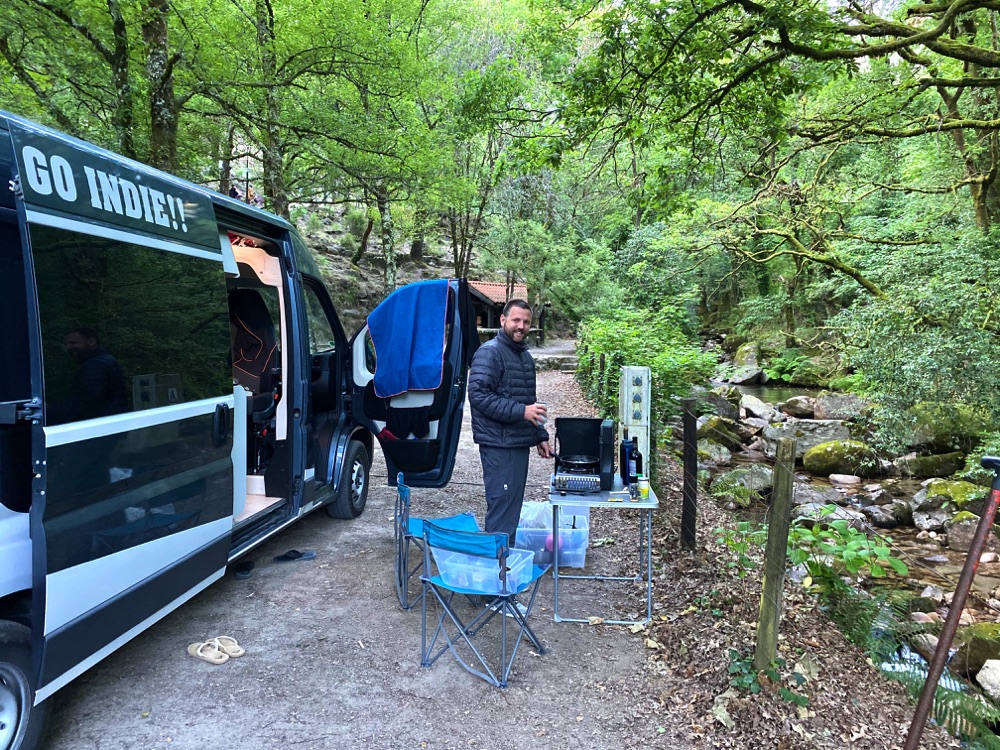 You'll find free accommodation in the US by choosing camping spots in National Forests and Grasslands and many retailers such as Walmart, Costco and some casinos allow self-contained vehicles to camp in their parking lots overnight.
And in Canada, there are lots of free recreational sites you can camp on for free plus you can also camp on Crown Land if you're a resident, (if you're not a resident, you just need to buy a camping permit).
You can free camp only in designated areas of the National Parks but if you can get there on foot or by boat, Canada's backcountry is huge and offers lots of free camping opportunities.
It's important to always follow local camping guidelines wherever you are in the world and respect the wildlife and the environment by following the 'Leave No Trace' standards. Have a look at the Park4Night app which lists some free campsites around the world.
8. Home Exchanges and Home Swaps
Home Exchanges or Home Swaps are a great way to get free accommodation if you own a home. It's a simple concept where you swap homes with another homeowner and you both get to see and stay in a new destination, proving that having a mortgage doesn't have to be a barrier to travelling.
You'll get all the comforts of home and you're able to stay in your destination much longer, because of your reduced accommodation costs.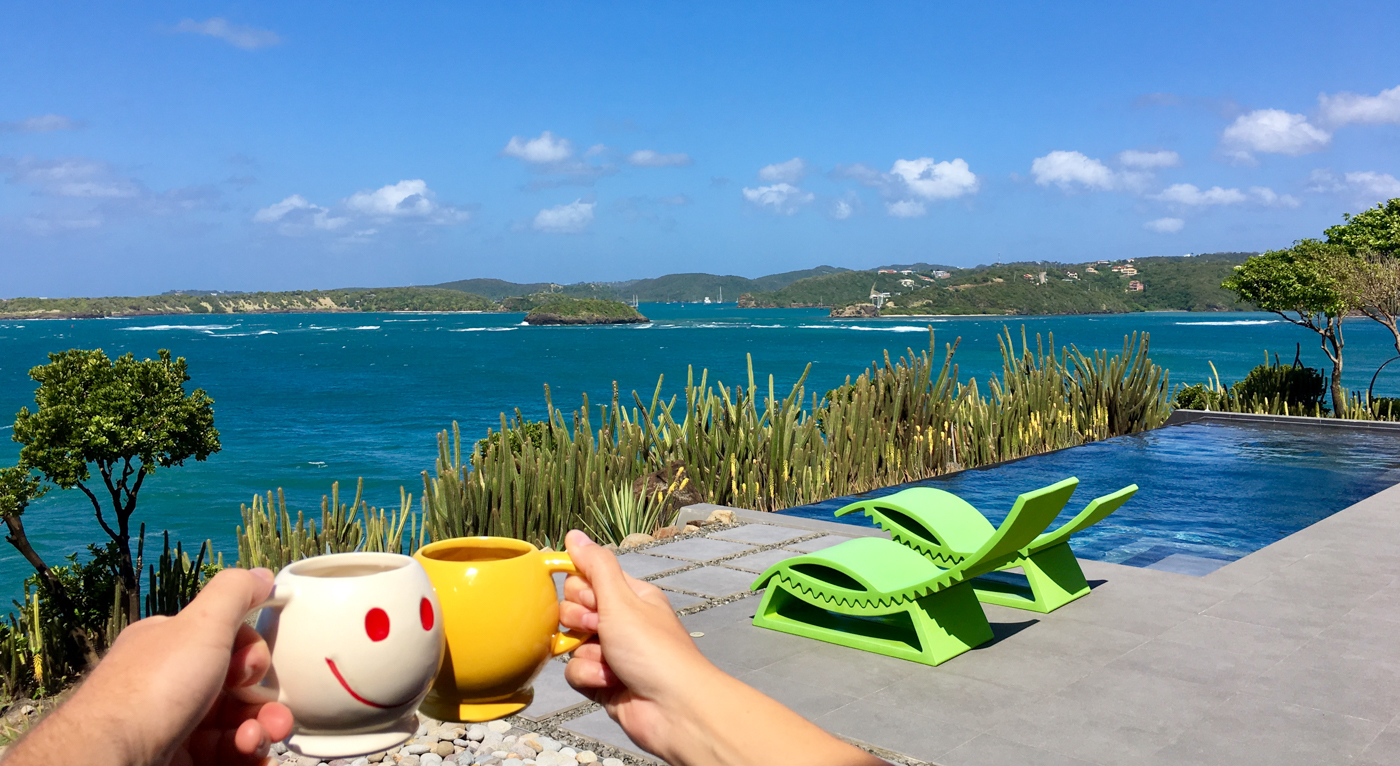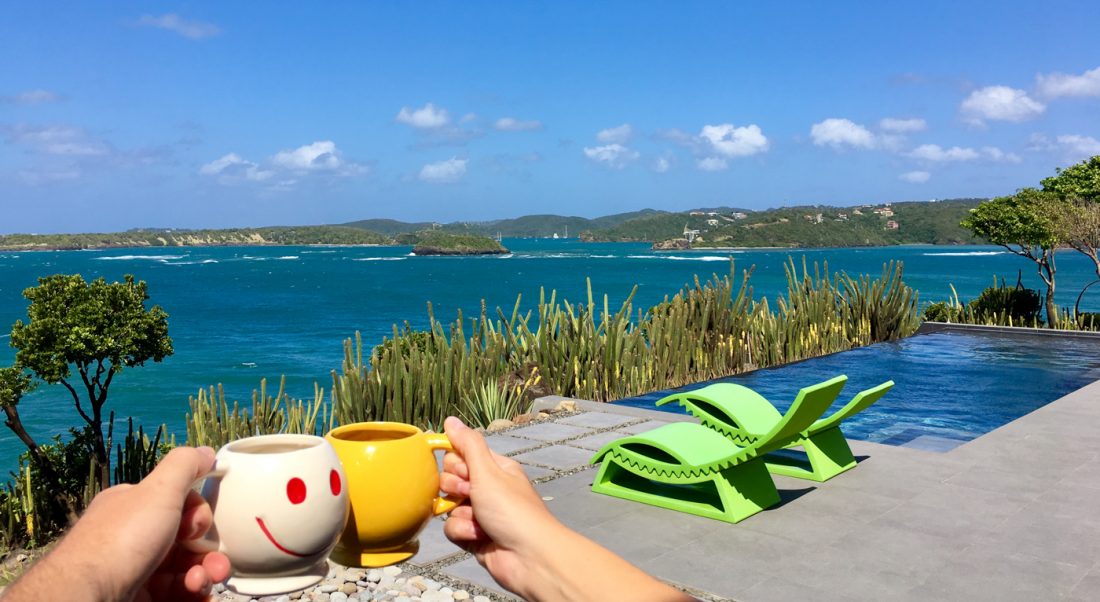 Home Exchanges and Home Swaps are ideal for travellers who own their own homes and are also perfect for families who would normally pay a lot in holiday accommodation costs, for an entire family.
Create a great profile on websites like Home Exchange or Love Home Swap and start connecting with other homeowners.
9. Working for Free Accommodation in a Hostel
Hostels are an excellent option if you're travelling on a budget. However, if you want to score completely free accommodation, ask at the Reception desk when you arrive if they have any 'work for accommodation' opportunities available.
Many hostels will be happy to enter into this arrangement straight away, although some might want to get to know you over a few days before they agree to this.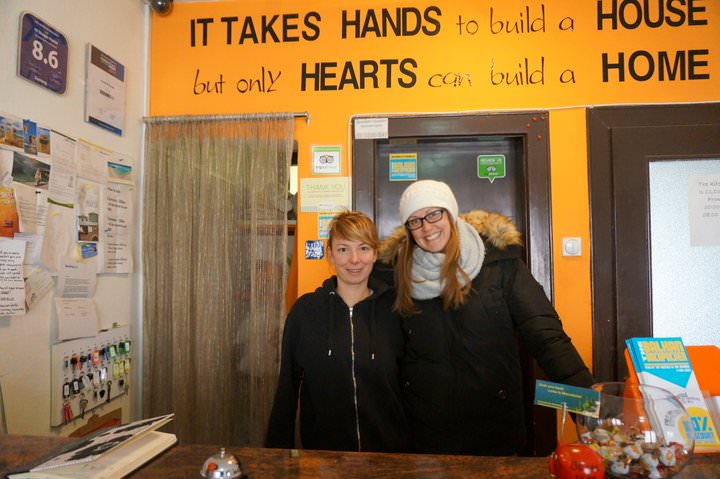 In most working for accommodation scenarios in a hostel, you'll work 3-4 hours a day and in return, you'll receive your hostel bed for free.
The tasks you'll likely be doing will be cleaning the rooms and facilities, doing laundry, manning the Reception desk, and helping organize social nights for the guests.
It's a great way to save on accommodation costs and stay in a social environment where you'll meet other travellers. Plus working for accommodation at a centrally located hostel means you'll still be able to easily explore your destination.
10. Language Exchanges
If you're keen to learn a new foreign language, Language Exchange programs are an ideal opportunity to get free accommodation in your destination.
Travellers use language exchange platforms such as TalkTalkBnB or Lingoo to connect with host families anywhere in the world.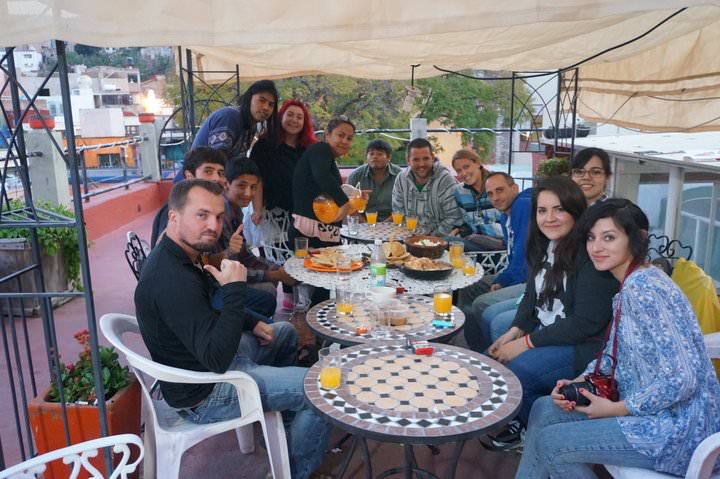 The traveller stays with the host family in their home and receives free accommodation and meals and the chance to learn a language from a native speaker. The host family is likewise able to learn English from a native speaker, in exchange for hosting them.
By living with a local you'll get endless language-speaking opportunities in real-world scenarios and a taste of the culture. Ultimately, practicing in the country where the language is spoken will help develop your language skills much faster, than if you were just learning a new language online.
Now You Know How To Receive Free Accommodation
I hope my accommodation hacks and tips help you save money and continue globetrotting on a budget.
Now that you've discovered some alternative options for staying in a hotel or apartment, you can use these tips to receive free accommodation around the world and maximize your savings.
It's not only the free accommodation perks that are beneficial but also the chance to immerse yourself in local culture by staying with residents and seeing your destination like a local. Happy Travels!
Like This Article? Pin it!