Welcome to our Germany Travel Guide. On this page, you'll find all of our posts about travel in Germany as well as some useful travel tips about the best time to visit, where to go, things to do, a Germany travel budget, and much more.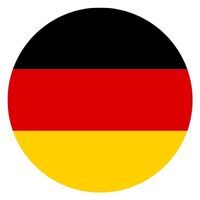 Germany is a fascinating country with a rich history and culture. There are so many things to see and do in Germany, from the vibrant cities of Berlin and Hamburg to the stunning countryside of Bavaria.
Traveling through Germany is an adventure waiting to be had. Whether you're interested in exploring medieval castles, tasting world-famous beer, or taking scenic hikes through the Alps, Germany has something for everyone. So, what are you waiting for? Start planning your German vacation today!
Germany Travel Blog Posts
Below, you'll find all of our latest Germany travel blog posts which include not only our personal travel stories and experiences from traveling Germany for more than 2 weeks but also some useful travel information to help you plan your own trip to the country.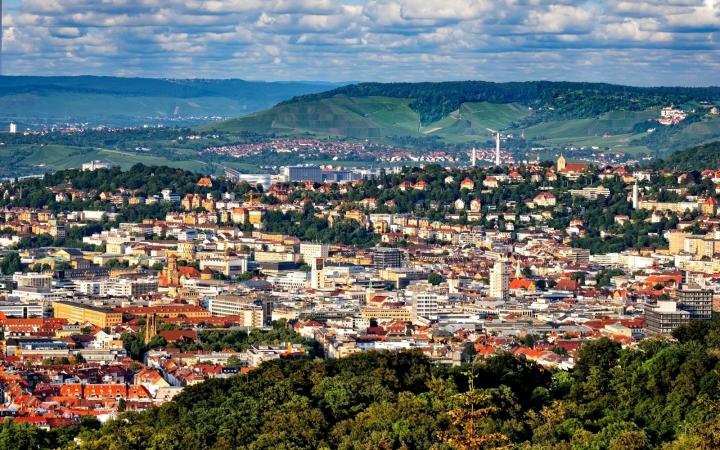 Stuttgart has always been a considerable destination for nomads. However, many people often get confused about how to plan their ...
Plan Your Trip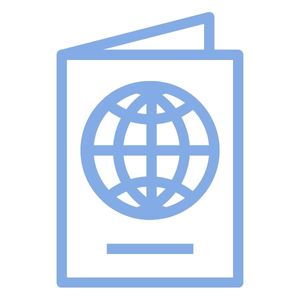 Visa Requirements
What you need to enter the country and travel for the duration of your intended trip.
Places To Visit in Germany
Germany offers travelers a plethora of amazing cities to explore. From the bustling metropolises of Berlin and Hamburg to the quaint towns nestled in the Bavarian countryside, there's something for everyone in Germany. Here are five of the best cities to visit in Germany:
Berlin: Probably our favorite city in Germany, Berlin is one of Europe's most vibrant and popular metropolis, and it's easy to see why! This cosmopolitan city is full of life and culture, from its modern architecture to its iconic landmarks.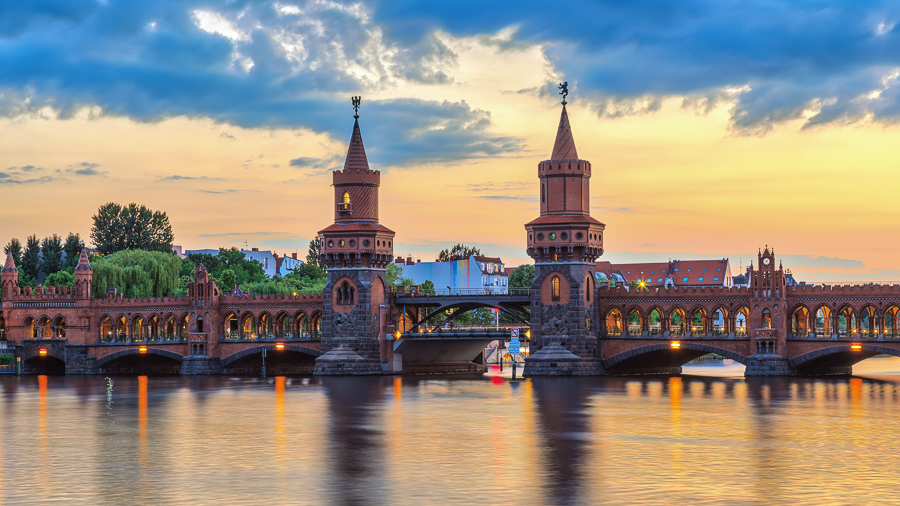 Spend a day exploring famous sites like the Brandenburg Gate or Checkpoint Charlie, or take some time out to enjoy the many museums, galleries, and parks. What's more, Berlin has an amazing food scene with restaurants serving up everything from German classics to international flavors – all washed down with some local beer!
Hamburg: Hamburg is Germany's second-largest city after Berlin and it's no surprise why it's become so popular with visitors. There's so much to see and do here, from visiting its world-famous harbourfront to exploring its incredible architecture.
The city also has a great nightlife scene with plenty of bars and clubs lining the streets – perfect for those seeking a night out on the town. Plus, Hamburg's excellent shopping district puts even more sights within reach.
Munich: Munich is one of Germany's most popular cities for travelers thanks to its stunning beauty and vibrant energy. Here, you can visit some of Germany's most famous sites such as Marienplatz square, or take time out at Nymphenburg Palace Park before heading off on a beer tour around some of the city's traditional breweries. Or if that wasn't enough to keep you busy, head up into the mountains nearby for breathtaking scenery while enjoying some fresh air!
Dresden: Dresden is an elegant city located right next to Saxony's beautiful Elbe River Valley. Its old town center was almost completely destroyed during World War II but was painstakingly reconstructed afterward. Now, it boasts a stunning skyline filled with spires and domes – making it one of Germany's main tourist attractions.
Take your time wandering around this impressive center before visiting some other nearby attractions including Zwinger Palace or Bruehlsche Terrasse Garden – both not-to-be-missed spots in Dresden.
Heidelberg: Heidelberg may be small but it packs quite a punch for visitors looking for an authentic German experience! Located just outside Frankfurt am Main (the country's financial center), Heidelberg offers gorgeous views over Neckar Valley along with scenic hikes through nearby forests and meadows, as well as plenty more including historic ruins which date back centuries.
Things To Do in Germany
The best way to experience Germany is to dive into its culture and explore what it has to offer. Here are five of the best things to do in Germany:
1. Visit the Berlin Wall: The Berlin Wall was one of the most iconic symbols of the Cold War. Visiting this site will allow you to witness firsthand the history of this period and gain a better understanding of what it was like for those living in divided Germany. As you walk along the 1,400-meter stretch, you'll be able to see graffiti art from different decades, giving a unique insight into life after the wall fell.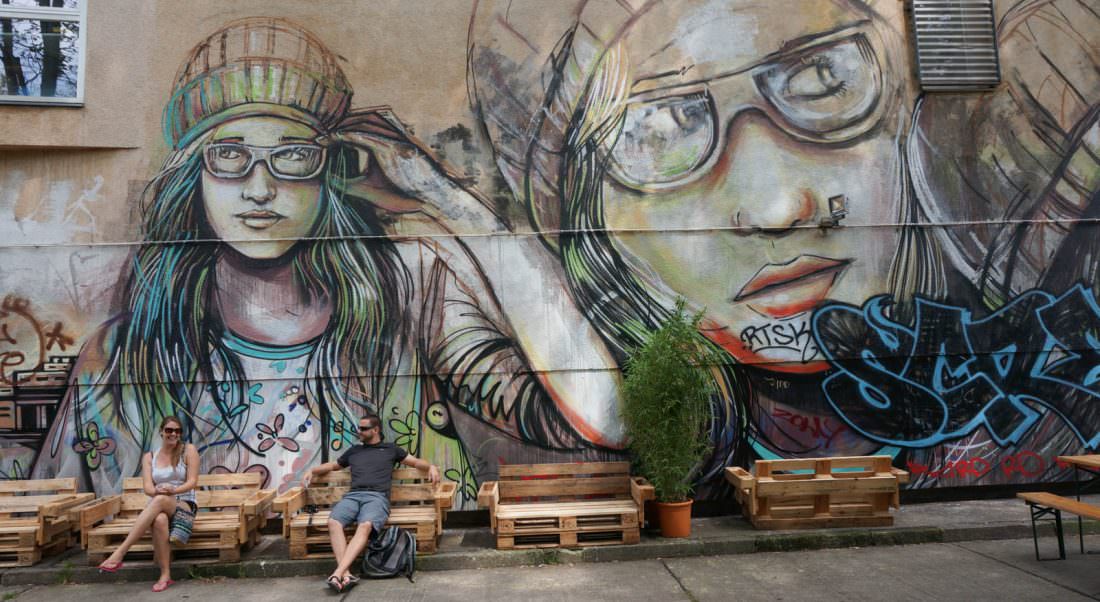 2. Take a Cruise on the Rhine River: The Rhine River is one of Europe's longest rivers and perfectly embodies German culture, with its majestic castles, lush forests, and rolling hills. A cruise down this stunning river allows you to take in all these sights while also admiring some beautiful architecture such as Schwetzingen Castle or Marksburg Castle. There are also plenty of activities on board, like wine tasting or simply admiring the landscape as you sail away!
3. Attend Oktoberfest: This annual event is held in Munich every year and is considered one of Germany's biggest parties! Oktoberfest celebrates German culture with traditional food, beer tents, rides, and games as well as plenty of music and dance performances throughout the festival grounds. It's an unforgettable experience that shouldn't be missed by anyone visiting during September or October.
4. Explore Neuschwanstein Castle: This impressive 19th-century castle near Füssen may look familiar as parts of it have been featured in various films throughout Hollywood's history. Although there are many interesting facts about Neuschwanstein, perhaps the most intriguing aspect about this castle is that it was never actually completed due to its eccentric builder's untimely death. Today, visitors can take guided tours around Neuschwanstein Castle and explore its spectacular views over Bavaria from atop its famous towers.
5. Immerse Yourself in Hamburg's Arts Scene: Hamburg has long been known for its vibrant art scene which includes everything from world-renowned museums such as Hamburger Kunsthalle (the city's premier contemporary art museum) to cutting-edge galleries like Galerie der Gegenwart where up-and-coming artists showcase their work. Be sure to check out some amazing street art too – Hamburg has loads of great graffiti murals scattered around town!
Cost of Travel in Germany
Germany is a beautiful country with plenty of attractions and activities to explore. However, travelers should be mindful of the cost of travel when planning their trips. Accommodation in Germany starts from around €50 per night for budget-friendly hostels, while mid-range hotels range from €90 to €200.
Transportation costs depend on the distance traveled and whether you're taking public transportation or renting a car. Generally speaking, a single ride on public transportation is around €2.50, whereas a week-long pass for unlimited travel costs €30 or more.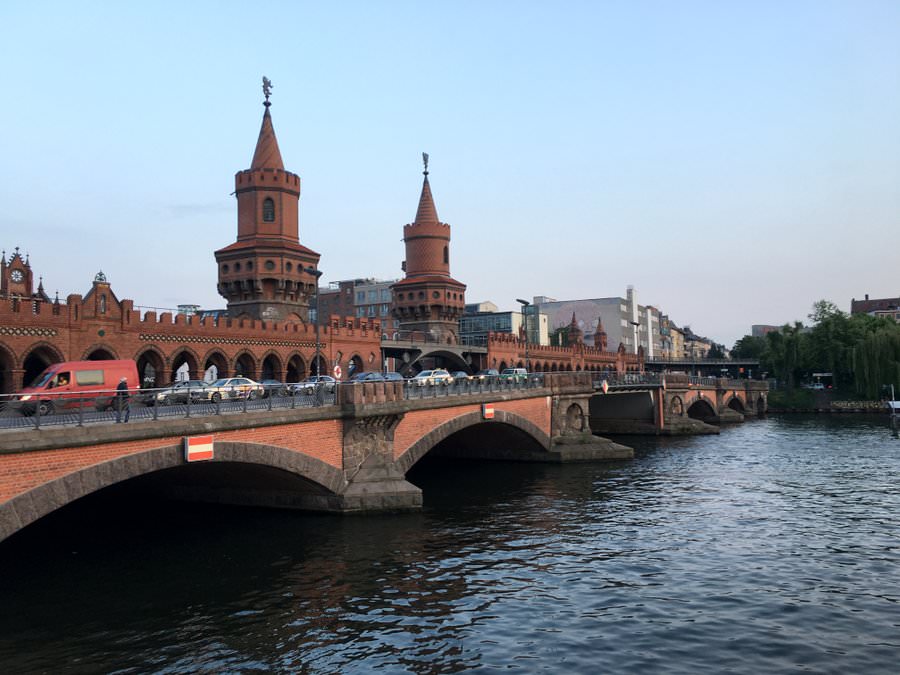 When it comes to food, Germany has some delicious dishes to offer. Traditional German cuisines such as sausages, schnitzels, and pretzels are all reasonably priced at restaurants or markets.
You can also save money by snacking on pretzels or sandwiches available at bakeries and convenience stores. Prices for meals range from €5 to €15 depending on what you buy and where you buy it.
Even though we try to eat street food quite often in Germany, we still end up traveling on a midrange budget at a minimum (more on daily budgets below). Don't expect to get by on a really tight budget unless you're willing to sacrifice a lot of travel experience.
Tours are an excellent way to learn more about the history and culture of Germany when visiting popular sites like the Berlin Wall, Neuschwanstein Castle, or Heidelberg Castle. Prices vary greatly depending on which tour provider you choose and how many sites you want to visit – one-day tours can cost around €40 per person while multi-day tours may be closer to €300 per person.
If you'd prefer to explore cities independently, entrance fees for most attractions start at around €4 per person but may increase depending on which attraction(s) you stop by and if there are any special exhibitions running at the time of your visit.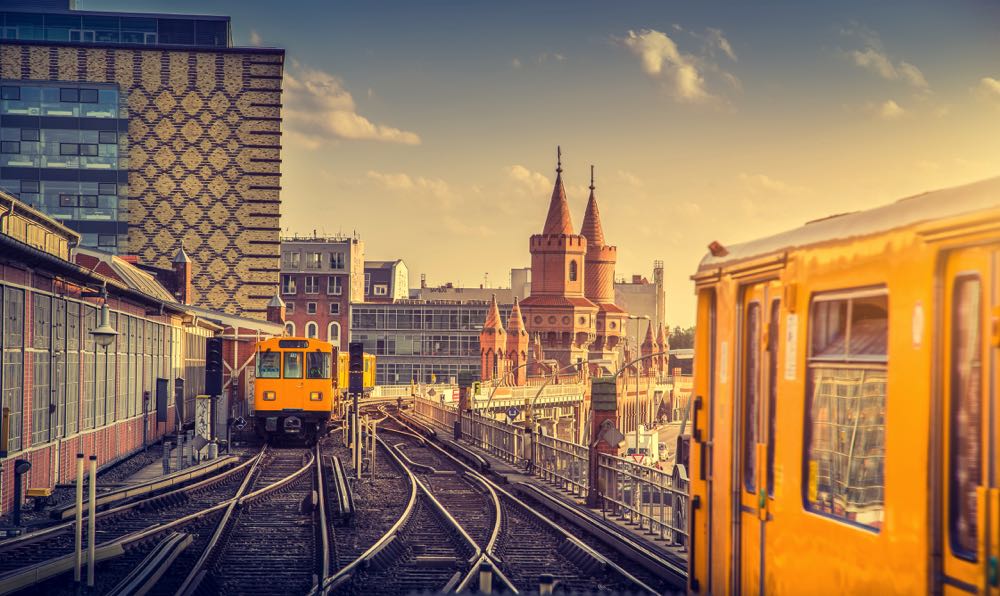 In total, daily expenses in Germany can range from €100 (for budget travelers) up to several hundred euros (for those seeking luxury accommodations). To save money during your trip it's recommended that travelers plan ahead by researching prices online before arriving in Germany; this will allow them to make informed decisions about where they'll stay and what they'll do without breaking their budget.
Budget (€50-€75/day): For budget travelers, a daily budget for travel in Germany might include spending roughly €50 on accommodation at a budget hostel, €2.50 for a single ride on public transportation, €5-10 for meals at local markets or bakeries, and €4-€40 on attractions depending on how many they visit.
For entertainment, they can explore the city on foot or take advantage of the many free activities that are available such as visiting city parks or attending outdoor concerts. Shopping is also an option with plenty of local markets offering affordable souvenirs, handicrafts, and other goods.
Midrange (€75-€175/day): For mid-range travelers looking to get the most out of their stay in Germany without breaking the bank, a daily budget may involve spending around €90-€200 on mid-range hotel accommodation, €30 or more for a week-long pass for unlimited travel on public transportation and €10-€15 per meal at restaurants serving traditional German cuisine.
Attractions with entrance fees usually start from around €4 per person but may be more expensive depending on which attraction(s) visitors choose to see and if there are any special exhibitions running at that time.
Entertainment options may include guided tours around popular sites such as Neuschwanstein Castle or Heidelberg Castle (which can cost up to €300 per person), as well as exploring nearby towns or taking part in outdoor activities like cycling or hiking.
Top-End (€200-€400+/day): Top-end travelers looking for luxury accommodations during their stay in Germany should prepare to spend anywhere between €250-€500 per night depending on amenities offered and location.
Public transportation costs will likely remain the same as mid-range travelers but meals will be significantly more expensive – expect to pay upwards of €30 per meal when dining at top restaurants serving gourmet German cuisine.
Attractions may range from €20-€50 per person depending again on what's being visited and whether any special exhibitions are running at the time of visit.
Entertainment could involve exclusive guided tours (€400+ per person), private boat rides along rivers such as Rhine & Moselle (€150+), or attending classical music concerts held in historic churches (€100+).
Where To Stay in Germany
Germany is a great destination for travelers of all ages and budgets, offering a range of accommodation options to suit every preference. From luxury hotels to budget hostels, Airbnb apartments, guesthouses, and camping sites, there's something for everyone when it comes to finding the right place to stay in Germany.
Hotels: Hotels are one of the most popular accommodation options in Germany, with high-end hotels offering plush amenities like swimming pools, spa facilities, and fine dining restaurants. You can also find basic hotel rooms with shared or en-suite bathrooms at budget prices – perfect for those looking for an economical option.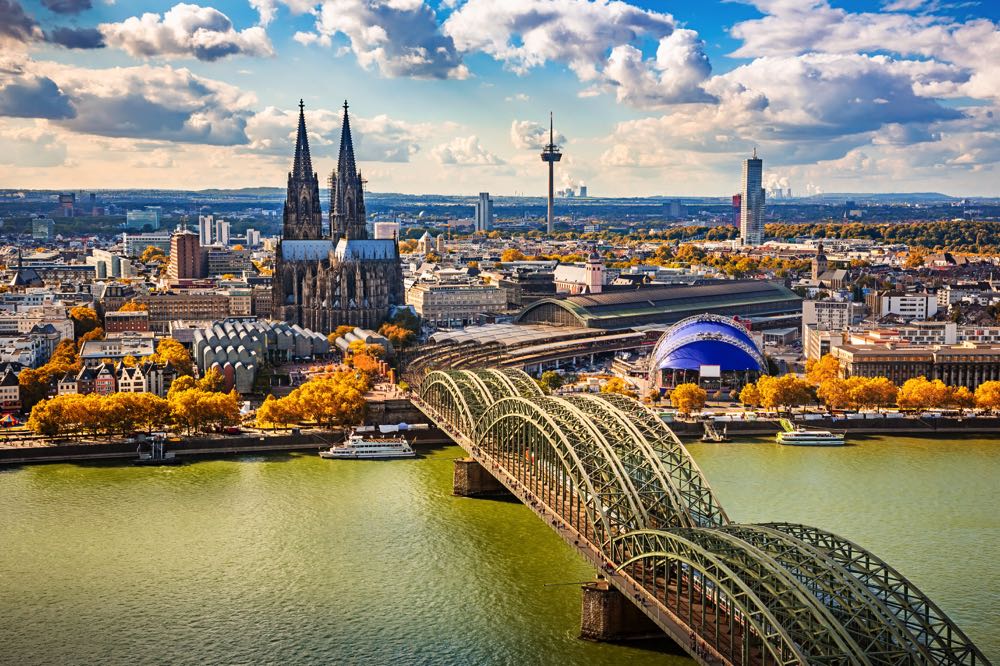 Guesthouses: Guesthouses are also a popular choice amongst travelers looking for a more homelike atmosphere – these often come complete with extras such as laundry services, kitchenettes, and communal areas.
Airbnb: For those who want more flexibility during their trip, Airbnb apartments are a great option. This type of accommodation usually provides more privacy than other types as you'll have your own private space complete with cooking facilities and other amenities such as WiFi access.
The last time we were in Germany we stayed in some really nice Airbnbs. Because hotels tend to be a little expensive, we have found that Airbnbs offer much better value and you can save money by cooking for yourself.
Hostels: Hostels provide similar benefits but typically offer dormitory-style beds rather than private rooms – perfect for backpackers and solo travelers who don't mind sharing common spaces with others.
Camping: Finally, those seeking an outdoor experience may consider camping sites throughout Germany that offer basic facilities such as showers and toilets but no other creature comforts. They're ideal for nature lovers wanting to get close to the outdoors during their stay.
Food & Drink in Germany
Germany is known for its varied and flavorful cuisine, which is heavily influenced by the traditional recipes of surrounding countries like Austria, France, and Italy. Common ingredients used in German cooking include potatoes, cabbage, apples, pork, beef, fish, and dairy products.
Traditional flavors are often earthy and sour and may feature ingredients like bacon, mustard, or vinegar.
When visiting Germany it's worth trying out some of the country's signature dishes – here are five must-try meals that you should definitely add to your list:
1. Bratwurst: One of the most popular dishes in Germany is bratwurst – a type of sausage made from pork or beef with a hint of herbs and spices. It can be served alongside mashed potatoes or sauerkraut for an authentic German experience.
Bratwurst is usually the first food I order when we land in Germany and it never disappoints. It's one of those hearty home dishes that just reminds you of a place. For me, Bratwurst brings back memories of Frankfurt and Berlin.
2. Schnitzel: Another classic dish is schnitzel which consists of thinly sliced meat (usually pork) fried in butter until golden brown. Often served with boiled potatoes or salad on the side – it's a hearty meal that's sure to fill you up.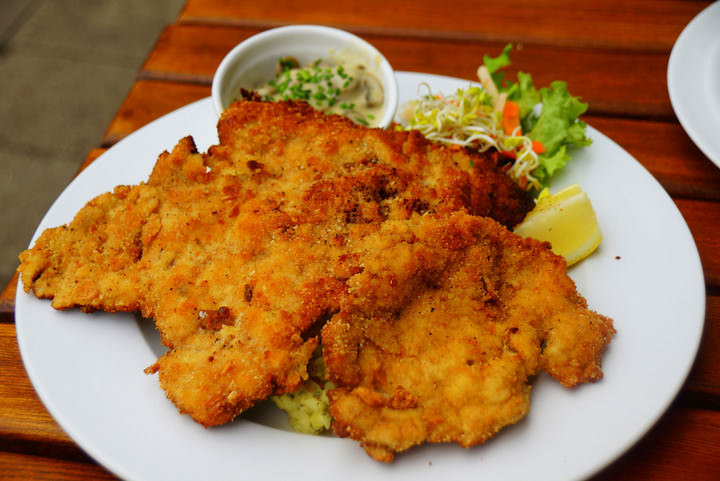 Schnitzel is a dish that we've ordered all around the world, but it's true that it always seems to taste best in Germany and Austria.
3. Rouladen: Rouladen is a traditional dish consisting of thin slices of beef filled with pickles and onions before being rolled up into cylinders and cooked slowly in sauce or gravy. It's usually served with boiled potatoes or red cabbage as a delicious accompaniment.
4. Currywurst: You can't visit Germany without sampling some currywurst – this tasty snack consists of fried sausages smothered in a deliciously spiced tomato sauce. The perfect quick meal while sightseeing around town!
Last time we were in Berlin we had some great Currywurst at a few little street stands in the city. I have no idea why this snack hasn't caught on in Canada and the US yet, but it's perfect for a quick protein kick when walking around German cities.
5. Kartoffelsalat: This simple yet delicious potato salad includes boiled potatoes mixed with chopped onion and parsley before being tossed in an oil-and-vinegar dressing – perfect for picnics or barbecues during warmer months.
And don't forget about dessert – don't miss out on trying typical pastries such as Black Forest cake (made from layers of chocolate sponge cake filled with cream and cherries) or Bavarian cream (a creamy custard topped with whipped cream).
For something extra special why not indulge yourself in some ice cream? Germany has some incredible gelato options available including fruity sorbets and creamy classics like strawberry cheesecake flavor.
Germany Travel Tips
Traveling in Germany is a great way to experience the diverse culture, beautiful scenery, and rich history of the country. When planning your trip, there are a number of things to consider in order to make sure your trip is both enjoyable and safe. Here are ten useful travel tips for traveling in Germany:
1. Familiarize yourself with German customs before you go. Germany has many different customs and rules that visitors should be aware of – for example, Germans may not answer questions posed directly or appear overly friendly when approached by strangers.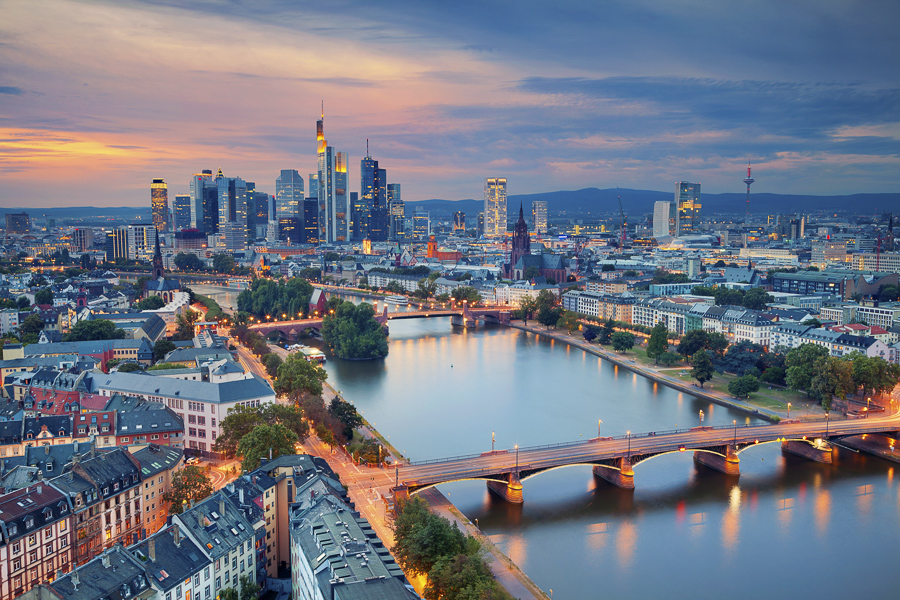 To avoid any confusion it's worth taking time to do some research on the culture before you arrive.
2. Make sure your passport is up to date. If you plan on visiting Germany from outside the European Union, make sure that your passport is valid for at least six months beyond the duration of your stay as this will be required upon arrival.
3. Stick to smaller cities or towns if possible. While larger cities like Berlin and Munich can be quite crowded and overwhelming at times, smaller cities or towns often offer a more relaxed atmosphere where visitors can get a better feel for the local culture and attractions without so much hustle and bustle.
4. Investigate transportation options before you leave home. Depending on where you're traveling from and where your final destination is, it may be worth looking into flying into one airport but leaving from another – this could save you time and money while also allowing you to see more of the country during your stay.
5. Bring change in the countryside: Carry small denominations of cash with you at all times as ATMs are not always readily available throughout the countryside (and card payments aren't always accepted). This way you can avoid feeling stranded without any cash should an emergency arise.
6. Learn German. Learn basic greetings in German such as "hallo" (hello) or "auf wiedersehen" (goodbye) – locals appreciate it when travelers make an effort to learn their language.
Every time we try to use a little bit of German in Germany, we're met with a smile. It's worth downloading an app like DuoLingo before you go.
7. Pack less. Pack light but make sure you have everything necessary for all weather types- temperatures can vary greatly depending on the season so layers may be needed depending on what activities you have planned during your stay.
8. Don't forget about insurance! Make sure to take out travel insurance prior to leaving in case of any unexpected events – hopefully, you won't need it but having it will cover medical expenses should they arise during your trip as well as theft or loss of items while abroad.
9. Be aware of pickpockets. Especially in busy areas like tourist attractions or train stations- always keep an eye on bags/valuables placed close by or left unattended.
We've never had issues traveling around Germany, but there are plenty of stories among travelers about petty theft so be careful.
10. Don't forget about public holidays. Many shops/attractions may close down over public holidays so it's best to check ahead if planning on doing anything special over these days.
When To Travel To Germany
The Best Time To Visit: May-June & September-October
High Season: July-August
Low Season: November-March
April-June (spring), July-August (summer), September-October (fall), November-March (winter)
Germany is a year-round travel destination, but generally, the best times to visit are in the Spring (May-June) and the Fall (September- October).
May is probably the best month to visit overall because it's not too cool, not too hot and the cherry blossoms are in full bloom. In May, Berlin has a lot of festivals as well, making it an exciting time to visit our favorite city in the country.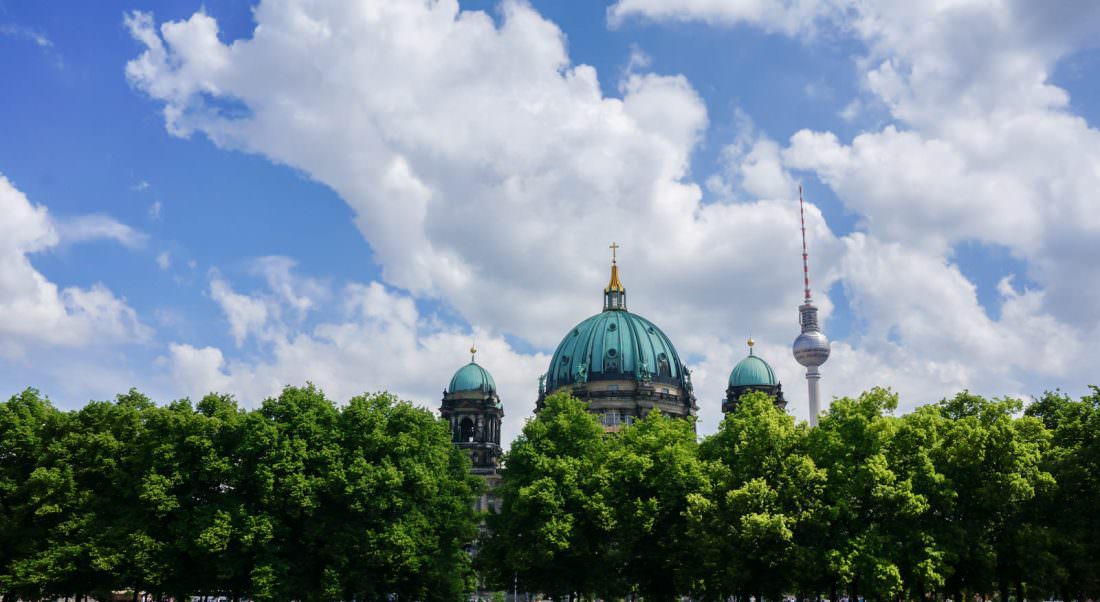 Winters in Germany are cold, but of course, if you're coming for skiing then this is the best time to be here. It's also not a great time to visit if you don't mind the snow and you want to see some of the famous German Christmas markets.
The summer (July & August) is the most crowded time to visit Germany aside from perhaps Oktoberfest when more people come to drink beer than any other time of year.
Germany Weather Averages (Berlin on Holiday-Weather.com) Hottest Month: July (18°C / 64°F) Coldest Month: January (-1°C / 30°F) Sunniest Month: July (8 hours/day Average) Wettest Month: June (71mm of Rainfall)
We visited Berlin in June and loved it. The sky was sunny, it was warm but not too hot, and there were enough tourists around without making it feel too crowded. The one issue we had was allergies. If you're someone who is susceptible to allergies, then Spring and Fall will likely bring you a runny nose and sneezing, but it's still a great time to come to Germany.
Getting Around Germany
Getting around Germany is easy due to its well-developed transportation infrastructure. There are a wide array of options for travelers, from planes and trains to buses, taxis, rental cars, rideshare services, and even private drivers.
Plane: Flying is the quickest way to get between major cities in Germany. The country has four international airports with direct intercontinental flights: Frankfurt, Munich, Düsseldorf, and Hamburg.
Major low-cost carriers such as Ryanair and EasyJet connect German cities with destinations all over Europe. However, flying within Germany can be quite expensive compared to other forms of transportation.
Train: Trains offer a reliable and efficient way of getting around the country with excellent coverage throughout Germany. Deutsche Bahn (DB) is the national railway system that operates both long-distance and regional services connecting major cities and towns across the country.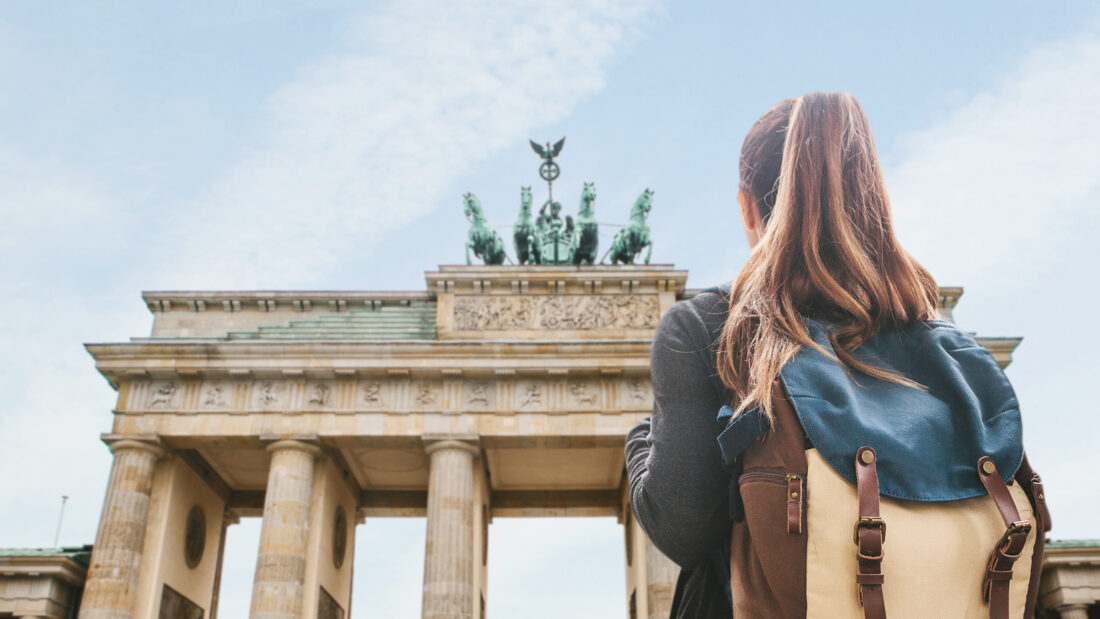 High-speed ICE (InterCity Express) trains offer fast connections between major destinations like Berlin, Hamburg, Cologne, and Munich while regional services include InterRegio (IR) trains which stop at more stations along their route as well as slower EuroCity (EC) trains that run on international routes outside of Germany.
Train tickets can be purchased online or from ticket counters at train stations prior to departure.
Bus: Buses are another economical option for getting around Germany since fares are often much cheaper than traveling by train or plane. Long-distance bus companies such as Flixbus operate routes between major cities across Germany as well as international destinations in Europe including Italy, France, Spain, and Poland.
Bus stops tend to be located close to train stations so it's easy to switch between train services if desired – tickets can be bought online or at the station prior to departure.
Taxi: Taxis are readily available throughout most German cities although they're usually more expensive than public transport options – make sure you agree on a fare before departing.
Car Rental: Rental cars offer visitors more freedom when exploring different areas but they may not always be necessary – many attractions can be reached easily via public transport or taxi services so unless you plan on driving long distances in rural areas or touring multiple cities during your visit, you should be able to get by without hiring your own vehicle.
Rideshare & Private Driver: Rideshare services such as Uber operate in larger cities like Berlin or Munich while private chauffeurs provide luxury transfers from airports or hotels for those seeking a more luxurious mode of transportation.
Germany Entry Requirements
Germany has a few entrance requirements depending on the traveler's country of origin, the duration of their stay, and the purpose of their trip. For most visitors from outside the EU/EEA and Switzerland, a valid passport is required for entry. Additionally, some countries may require a visa for entry into Germany.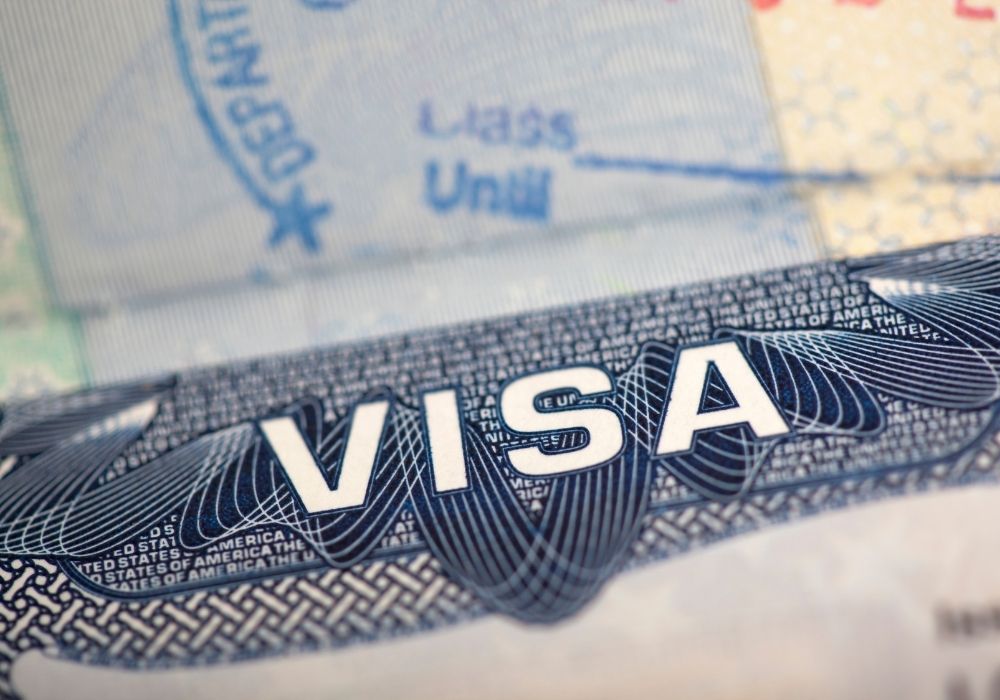 Citizens from EU/EEA countries or Switzerland only need to present a valid national identity card in order to enter Germany. For those staying longer than 90 days or working in Germany, an additional residence permit may be necessary.
The below countries can enter Germany and the rest of the Schengen Zone visa-free for a period of 90 days within any 180-day period:
Albania
Andorra
Antigua and Barbuda
Argentina
Australia
Bahamas
Barbados
Bosnia and Herzegovina
Brazil
Brunei
Canada
Chile
Colombia
Costa Rica
Dominica
El Salvador
Georgia
Grenada
Guatemala
Honduras
Hong Kong (China)
Israel
Japan
Kiribati
Kosovo
Macau (China)
Malaysia
Marshall Islands
Mauritius
Mexico
Micronesia
Moldova
Monaco
Montenegro
New Zealand
Nicaragua
North Macedonia
Palau
Panama
Paraguay
Peru
Saint Kitts and Nevis
Saint Lucia
Saint Vincent and the Grenadines
Samoa
San Marino
Serbia
Seychelles
Singapore
Solomon Islands
South Korea
Republic of China (Taiwan)
Timor-Leste
Tonga
Trinidad and Tobago
Tuvalu
Ukraine
United Arab Emirates
United Kingdom
United States
Uruguay
Vatican City
Venezuela
Those who wish to stay in Germany beyond 90 days (or 180 days if applicable) will need to apply for a residence permit at their local Ausländerbehörde (foreigner registration office). The application process involves providing various documents such as passports, birth certificates, bank statements, and proof of employment or studies in Germany. Depending on one's country of origin and other factors such as one's age or purpose of visit, additional documentation may be required.
In addition to these requirements, travelers should also familiarize themselves with German customs regulations regarding items that are allowed into the country – duty-free allowances apply when entering from non-EU countries – as well as any other applicable laws that might affect their stays such as driving regulations or smoking restrictions.
More Posts About Germany
Travel Resources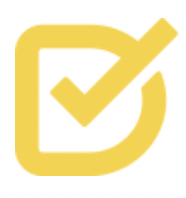 DiscoverCars
Discover Cars searches across all the main car rental sites and finds the best deal. Opt for full insurance coverage for more peace of mind and enjoy the freedom of a car.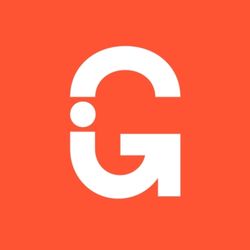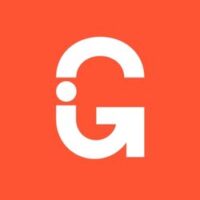 Get-Your-Guide
Our go-to website for booking tours around the world. Get-Your-Guide has a massive library of cool local experiences in almost every country.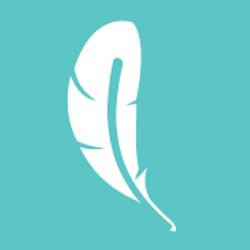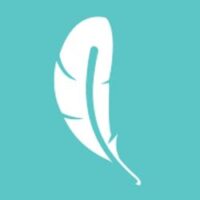 SafetyWing
The best travel insurance for full-time nomads by far. Get awesome rates, and excellent coverage, and sleep easy knowing you're insured against COVID.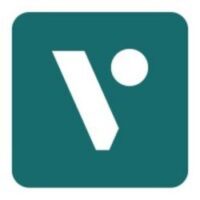 Viator
Another excellent tour booking engine that's better for available tours in the US. Viator also has great local experiences around the world.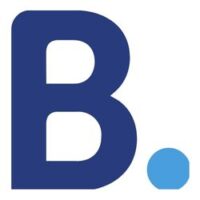 Booking.com
Our top choice for booking hotels and hostels, Booking.com is the easiest-to-use accommodation booking engine and often has the best prices on hotels.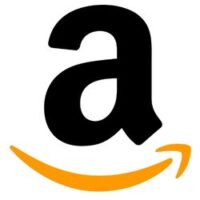 Amazon Gear
Anything from backpacks and luggage, to AirTags and guidebooks, you'll find everything you need for travel on the Amazon store.