It's hard to believe that we arrived in China over a year ago, and now we've already left. So many amazing things happened while we lived in China. We were able to learn a bit of a new language (more than we ever do travelling through a country). We made solid new friendships with both locals and expats and we broadened our financial horizons for a semi-nomadic future.
We absolutely fell in love with China and leaving wasn't easy at all. Saying good-bye to everyone we had met was hard enough, but bidding farewell to the nation itself proved to be surprisingly difficult. We'd become so accustomed to walking Chinese streets, seeing Chinese people, eating Chinese food and living the Chinese way of life that we found it hard to pull away.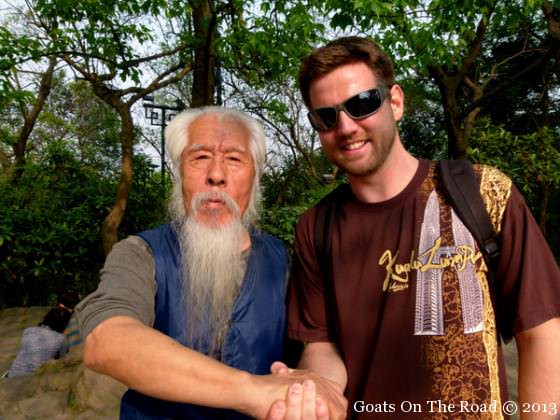 Of course travel was always our plan and we're extremely excited to be in Mongolia now, but part of us is still back in China somehow. There are so many things we'll miss about China! We find ourselves saying Xie Xie (thank-you in Mandarin) to confused Mongolians. We already crave Dong Bei (Northern Chinese food) and we miss our friends. Of course there are some things we won't miss about China, but they are far out of our minds at this point.
We had a great going away party and our friends made a great exit for us. We enjoyed a delicious dinner and partied way beyond our bodies recommended limits. I somehow fell off of a curb and sprained my foot, which I am not too proud of, but it seems to be healing and I should be able to walk normally in a couple of days.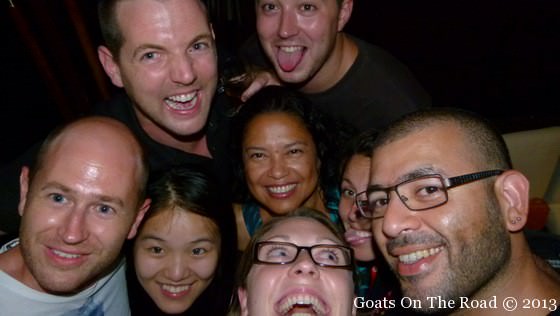 Some of our students also gave us great good-byes. We received gifts and hugs from many of them. We watched them improve their English so much over the year, so our teaching gig wasn't without its rewards.
Our Chinese colleagues also took us out for a going away dinner that really meant a lot to us. We had worked so closely with these girls for an entire year and it was really nice to enjoy a delicious Chinese dinner with them before our departure. A couple of them even had their first Gānbēi (bottoms-up beer)!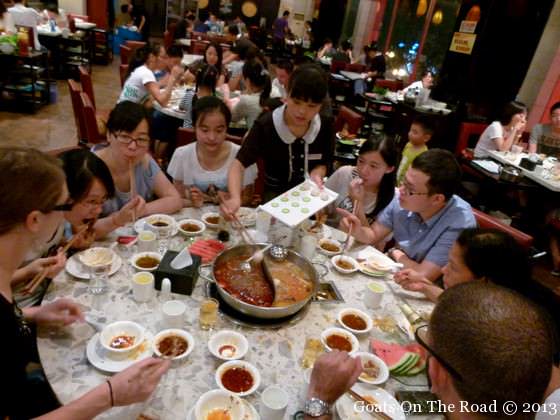 Surely the hardest good-bye was our farewell to Standy, our welfare officer/personal assistant/close friend. He had done so much for us all year and we had become very close with him. He is one of the kindest people we have ever met and we will forever remember him.
The entire experience in China was perfect. Our school was perfect, our contract was perfect, our friends were perfect and China was perfect. We'll always remember our time in this outstanding country and we hope to keep in touch with all of the great people we met along the way.
Our time in China can't be explained in words, so we put together a quick video to try to give a glimpse of the wonderful life we've lived for the past year.
Enjoy!
If you're ever thinking of teaching English in China, don't hesitate to contact Shane English School. They have branches all over the world and you won't find a more trustworthy school to work for than the Shane School in Yangzhou.
OUR EPIC BACKPACKING JOURNEY
Like this Post? Pin it!