The UK is a very diverse and exciting travel destination with both a rich history and unique culture. One of the most globally influential nations on Earth, the UK offers travellers everything from ancient architecture to modern marvels of engineering. The 209,331 km2  island boasts some of the world's best road trips and most challenging treks. At the end of a day of adventure, you can enjoy delicious, hearty local food and wash it all down with a pint of beer. But to enjoy a trip to the UK to the fullest, you should know what to see and what not to miss!
This list will help you make sure you make the most of your trip to the UK.
Top Cities
Perhaps the most interesting aspect of a trip to the UK is the amazing variety of both ancient and modern cities. The two often meld together or stand side-by-side in stark contrast and they always impress visitors with plenty to see and do in each.
London: This will probably be your starting point if you're flying to the UK from abroad. London has been a major settlement for over 2,000 years and has seemingly always been a tourist attraction in itself. Some of the world's most iconic landmarks can be found here and many restaurants and pubs can offer a unique gastronomic trip through the history of England's cuisine.
York: Founded by the Romans in 71 AD, York has been a major player in the UK's political events for as long as it's been standing. Next to London, this ancient walled city is the second most visited place in England and it offers visitors some of the best preserved historical buildings and structures in Europe. 
Edinburgh: The capital of Scotland has always been a major tourism draw for the UK. Edinburgh is one of those fantastic places where modern and medieval meet in a uniquely Scottish atmosphere. Stroll through the "Old Town", Edinburgh's medieval heart which runs along the Royal Mile from the Castle to Holyrood Palace. Most of the city's famous sites can be found in this area.
Top Sights
Now that we've listed some top cities, we should include some of the top sites to see. A trip to the UK isn't complete without a few days of exploring the antiquity and architecture that this amazingly historic land has to offer.
The Tower Bridge, London: Built between and 1886 and 1884, the Tower Bridge of London has become an iconic symbol of the city. There are walking lanes on both sides and Londoners frequently use these paths for a scenic afternoon jog.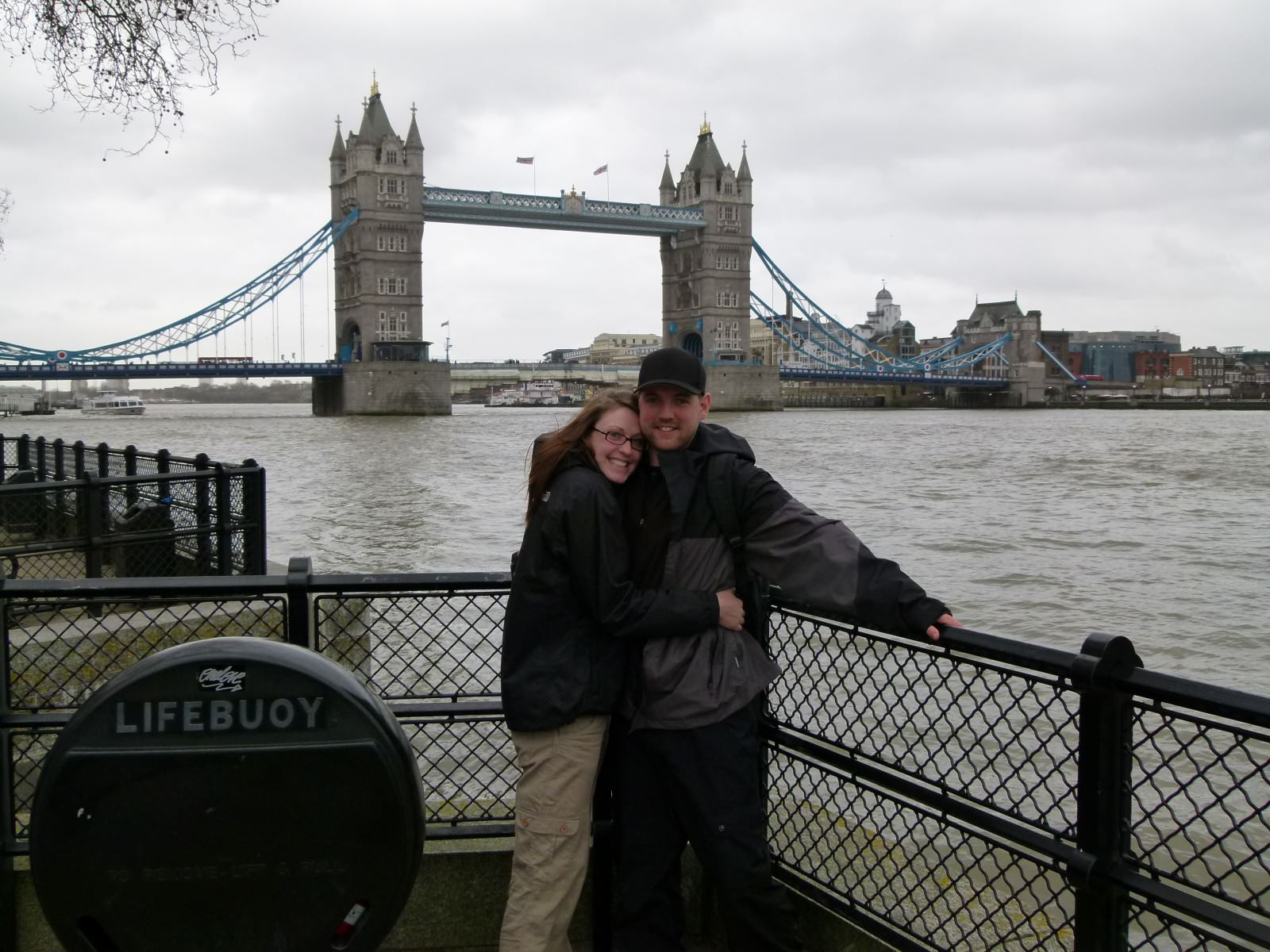 Big Ben, London: This famous, towering bell clock at the north end of the Palace of Westminster in London has been standing since the invention of the camera, and it has been photographed continuously ever since.
Buckingham Palace, London: This iconic landmark has served as the official London residence of Britain's sovereigns since 1837 and today it's the administrative headquarters of the Monarch. It is also a major tourist draw so try to get here early for pictures without the crowds.
The York Minster, York: The largest Gothic Cathedral in Europe, the York Minster is quite possibly the most stunning piece of architecture in the UK. Construction on this stone behemoth took 70 years and the intricate stained glass has been painstakingly restored numerous times over the years.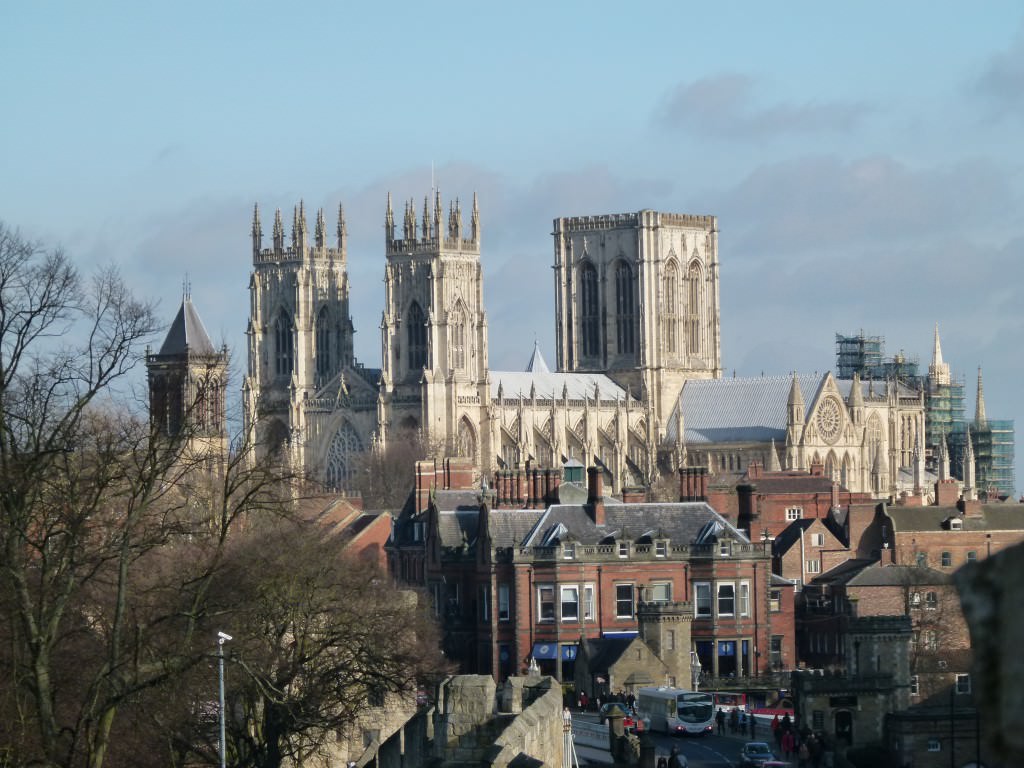 Edinburgh Castle, Edinburgh: Wherever you are in the city, this great medieval fortress perched on ancient volcanic rock is visible for miles. This was the site of Mary, Queen of Scot's home, headquarters of Cromwell's invading army and today it hosts the military tattoo during the Edinburgh Festival, which is worth a trip to Scotland in itself! 
Arthur's Seat, Edinburgh: Situated in the centre of the city, about a mile to the east of Edinburgh Castle, Arthur's seat is a great place for a hike. This hilltop fort is believed to have derived from the myriad of legends pertaining to King Arthur.
Stonehenge, Wiltshire: You'll have to plan a road trip to come to this prehistoric monument. Commonly referred to by locals as "just a pile of rocks", Stonehenge is actually an amazing site. Built nearly 5,000 years ago, this circular rock formation has plenty of cosmic significance and is strategically placed and aligned to help predict eclipses, solstices and equinoxes. Stonehenge is definitely worth the trip!
Top Dishes
You can't come to the UK without indulging in some of the world-famous cuisine and traditional dishes. Many pubs and restaurants can offer high-level gastronomy, but true, old-fashioned home cooking is still the best way to experience Britain's culinary diversity.
Fish & Chips: One of the most common dishes in England, fish'n'chips was traditionally breaded cod with a side of crispy french fries (chips). Nowadays, the cod is often replaced by haddock but it still makes for a mouth-watering meal. Head to the docks in Brighton for what is commonly acclaimed as the best fish'n'chips in the world.
The Sunday Roast: What better way to indulge in the UK's famously hearty home-cooking than attending a Sunday Roast, a tradition which has been bringing families together for centuries. Traditionally, a Sunday Roast consists of roasted meat, roast potato or mashed potato, with accompaniments such as Yorkshire pudding, stuffing, vegetables and gravy. 
The Full English Fry-up: Not all of the UK's most famous dishes are reserved for dinner. The full English Fry-up is a belly busting breakfast of bacon, eggs, sausage, blood pudding, hash browns, toast, tomato and mushrooms all served heaping on a round plate. Just try to finish one!
Top Experiences
Road Trips: With dozens of world-class road trips, the UK is the perfect place to rent a car and tour around for days, weeks or even months. Between almost every major city is a breathtaking stretch of road that either hugs the coast or crosses the countryside. Check out The UK's Top 5 Road Trips!
Pints At The Pub: It would be a shame to visit the UK without downing a few pints at one of the many old-fashioned pubs. Pull up a stool and drop your beers on an old oak barrel, the atmosphere and commotion of a pub in Great Britain is exciting and something you must experience!
Stopping In For A Pint
Hikes & Treks: Great Britain is famous for its many hiking trails ranging from simple day hikes to 25 day slogs. Check out some of the island's premier trekking destinations like the Lake District, Snowdonia and Scotland's Northwest Highlands treks.
Now You're Ready!
Now that you know where to go, what to see, what to eat and what to do in the UK, you can pack your bags and start your trip. With so many amazing attractions and sights, it's no wonder that the UK is one of the most visited places in Europe. Just remember to give yourself enough time to experience Great Britain for what it is, a fantastic tourist destination for all levels of travel, but don't forget to pack a raincoat!
Have you travelled to the UK? What were your favourite sights? Share with us below!
Disclaimer: Some links in this article are affiliate links, which means that if you purchase through them, we receive a small commission. This will never cost you extra and in many cases you receive a special discount. We appreciate your support!