There's something magical about Barcelona, Spain. The combination of the atmospheric Gothic Quarter, miniature pintxos, sangria, Gaudi's wonders and the sunny beaches will draw you back again and again.
There's so much to discover and absorb in and around this Catalan city that visiting it once is simply not enough. So take your time to explore beyond the famous sights and get to know the true capital of Catalonia.
Barcelona for First-Timers
If you haven't yet visited Barcelona, prepare to be overwhelmed with the beauty and colours of this wondrous fairytale-like city.
Start your explorations from the glorious Barri Gòtic (Gothic Quarter), a former Roman village. Wander the narrow streets of this Mediterranean jewel and discover gems such as Barcelona Cathedral – a wonderful Gothic landmark.
Make sure to pop inside and soak up the peaceful ambiance.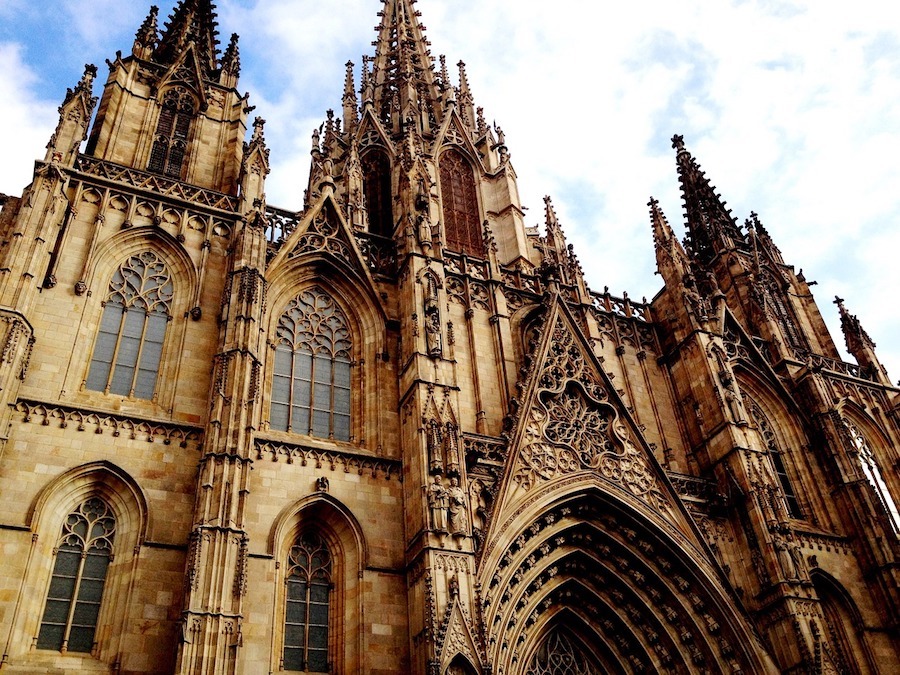 Head to Port Vell for a relaxing stroll along the waterfront harbor. Admire the boats peacefully bobbing along or visit the Maremàgnum if you are after some local shopping.
For a chilled afternoon head to Parc de la Ciutadella on the northeastern edge of Ciutat Vella. It's a lovely green space for a picnic or to simply wind down after a day of exploration.
While Sagrada Familia is a must-see attraction in Barcelona, try catching a glimpse of it in the dark. As well as a breathtaking sight, it will also be less busy and a different experience.
You might want to bring a tripod for a perfect night shot of this world-famous Gaudi marvel. While the privilege of popping into the cathedral is pretty pricey, you should definitely do it if you love the stained glass windows and unusual architectural constructions.
There's no excuse to miss the two Art Nouveau casas created by one of the most known Spanish Catalan modernists, Antoni Gaudi.
Firstly, check out Casa Batllo also know as the 'House of Bones'. It is a masterpiece that will spark your imagination, the building is indescribable and simply one of a kind. The colourful mosaic facade sparkling in the sunshine will greet you from afar and the dragon back like roof will leave you in awe.
The second marvelous casa, the intriguing Casa Milla (La Pedrera) will leave you speechless once again. Declared a UNESCO World Heritage Site in 1984, this architectural treasure is composed of two apartment blocks, linked by inner courtyards and a common façade.
Beautiful panoramic views open up too as you wander through this maze-like roof and its fascinating chimneys.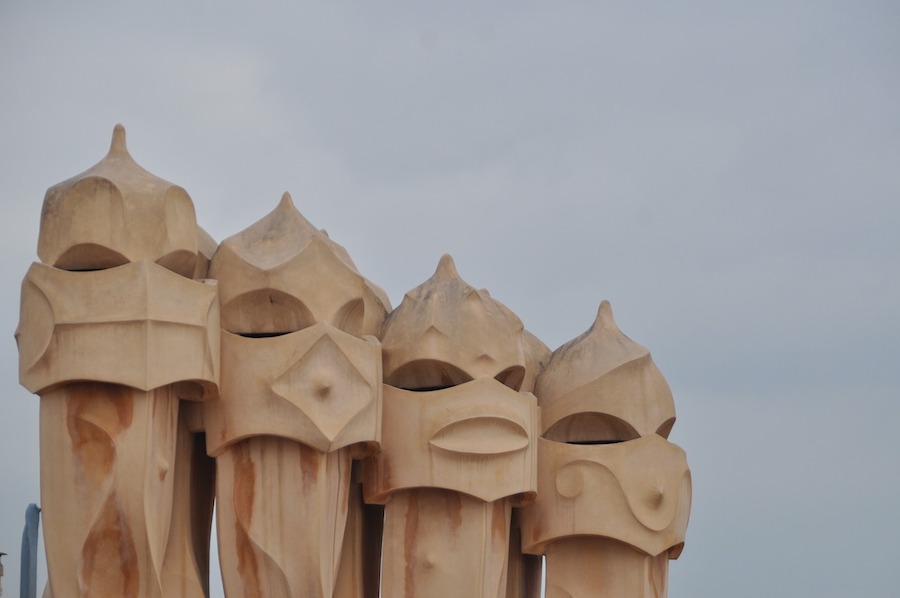 If you haven't had enough of Gaudi's talent, head to Park Güell, another UNESCO World Heritage Site. It's an amazing space in Barcelona complete with gingerbread-looking houses frosted with colourful mosaics made from broken tile shards. The volume of detail in this park is incredible and at €5.60 per person, it's a fun and affordable place to visit.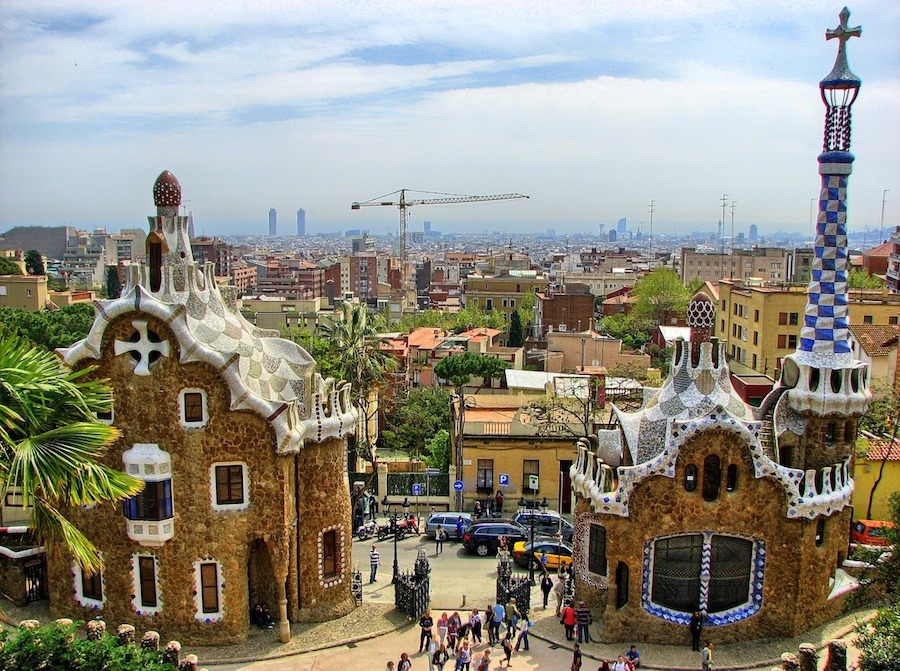 No visit to Barcelona will be complete without the spectacular Magic Fountains show. The performance usually takes place on Fridays and Saturday from 21.00 but it's always good to check the official website for any changes. Watching the fountains with your special someone is one of the most romantic things to do in Barcelona.
You should arrive way before the show to explore this grand area. Visit the Olympic Stadium and relive the emotions of thousands of spectators and athletes of the 1992 Olympic Games.
For a spectacular view, stand at the top of the stairs in front of the Italian-style Museu Nacional d'Art de Catalunya and look towards the Torres Venecianas.
La Rambla is a popular thoroughfare that runs from the Placa de Catalunya right down to the harbor. It's busy day or night with street traders, entertainers and people just relaxing in the shade.
Another perk of visiting the city is the beach. It's not very often you get everything in one place, the culture, the cuisine, the sunshine and the beach! Even though it's a man-made beach, it's still fun to splash about whenever you feel like and this is a reason alone to love Barcelona.
Nightlife
You really can't visit Barcelona without taking part in the incredible nightlife. Check out some of the amazing rooftop bars in Barcelona and enjoy a drink with a view.
Discover the Surroundings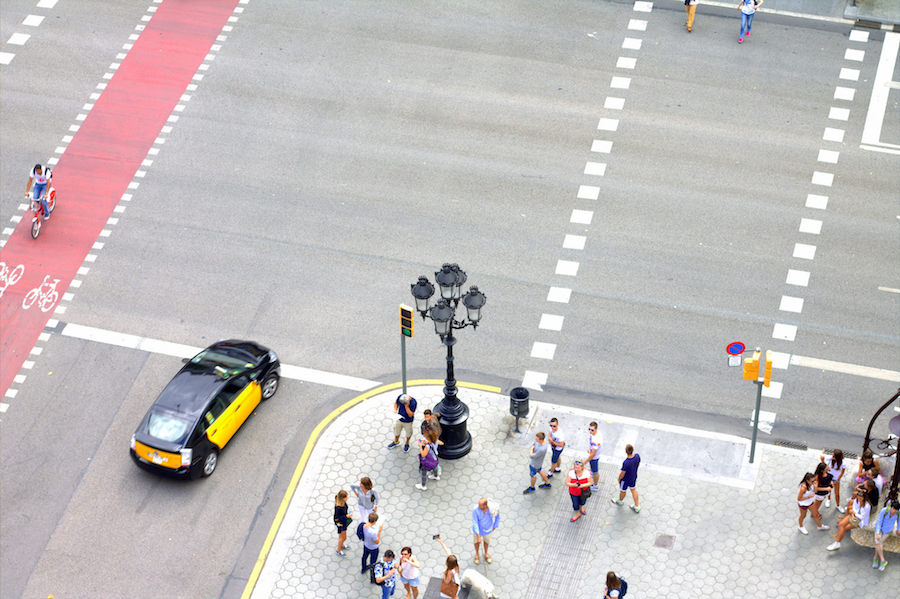 For a memorable visit to Barcelona, hire a car and drive out to Montserrat, a unique sanctuary perched right in the mountains. To take the hassle out of getting there by train, simply hire a car in Barcelona.
Check out Easy Terra to search for the right car rental company for you. The road to Montserrat is easy and the views are breathtaking. There's even free parking at Monistrol Vila parking lot.
Tarragona is another great day trip. Just 100 km south of Barcelona, you'll find Roman ruins, UNESCO-listed sites, a stunning cathedral and incredible beaches.
After you're done sightseeing, make sure to try a meal at one of the restaurants built into the Roman remains!
While the beaches in Barcelona are fairly well maintained it's always fun to get out and about and see the surroundings. Check out Sitges, which prides itself on having a total of 17 beaches suitable for everyone! It's only 30-40 minute drive from Barcelona.
Renting a car makes for a great way to see the surrounding sites, and stop at places in between. It's not about the destination, it's about the journey 🙂
Indulge in Spanish Cuisine
Good food is everywhere in Barcelona, but if you are looking for delicious pintxos, head to Euskal Etxea in the heart of El Born. It serves a great amount of mouthwatering gastronomic delights. The food quality as well as the atmosphere here is excellent.
Tapas are a must-eat when in Spain, and Barcelona in particular! This is a very social way to sample the seasonal foods on offer in the city. Make sure to try Empanadillas, Buñuelos, olives, Pimientos de Padron, and Patatas Bravas…to name a few. This list barely scratches the surface of the tapas on offer, for a list of restaurants offering free tapas, click here!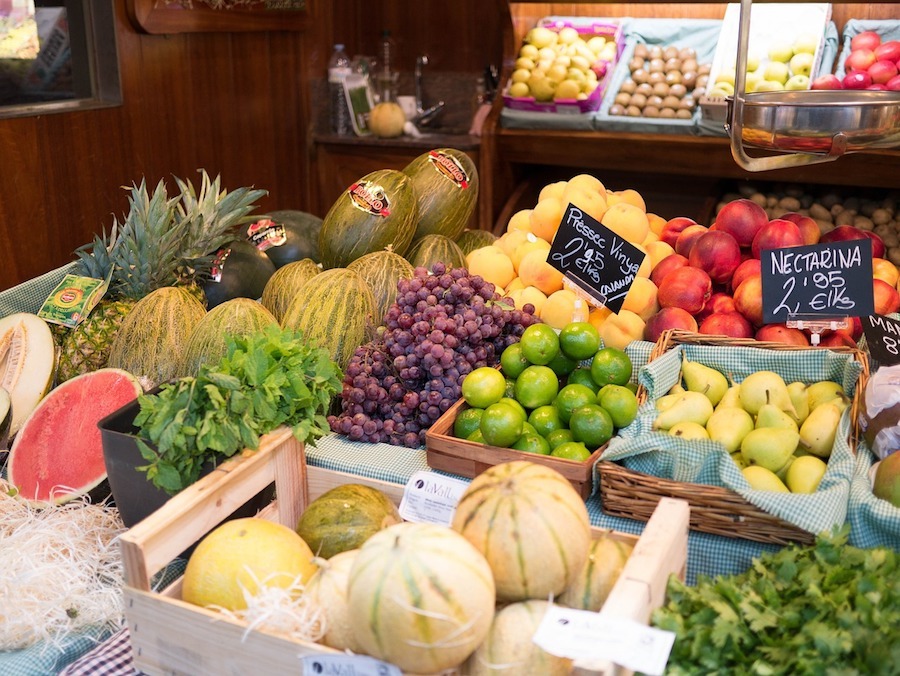 Also, don't miss La Boqueria, a wonderful food market in Ciutat Vella district. It's a foodie paradise and one of the best food markets in Europe.
Have you been to Barcelona? Tell us about your must-sees and do's in the comments below!
Like This Article? Pin it!