There's a buzz going around the internet about the new traveller's craze, pet and house sitting. But, what is house sitting? What does a house sitter do? Are there house sitting fees? How do you become a house sitter? This article will not only answer questions about the concept of house sitting, but also help you to find the perfect house sitting job.
How Does House Sitting Work?
These days, most people find their house sitting dream jobs online. There are a few major websites with the same idea: Homeowners and house sitters all add a profile to the website and by paying the website's yearly fee, they can communicate with each other via an on-site messaging service.
Typically, a homeowner adds their profile with pictures of their house (and pets) and dates that they are looking for house sitters. This profile is viewable in a long list with other homes that are available for sitting.
Potential house sitters can then view the homeowners' profiles and choose to contact the homeowner if they are interested. If the homeowner likes the message, the communication usually continues for a while and often moves to Skype before the final deal is made and the house sitter is hired for the job.
When both parties agree, it's a verbal agreement and the house sitter is usually asked to send updates and flight details once their transport has been booked.
What Are The Best House Sitting Websites?
There are many house sitting sites online today but these are the main 3 sites you'll find and they are by far the best places to find house sitting jobs. We've listed them here in order of our favourite to least favourite.
1. Trusted House Sitters: This website is brilliant. It has the largest network of homeowners and house sitters on the web and the site is well laid out and easy to navigate. The fee is higher than other sites at $119 / year, but the huge customer base and user-friendly interface are definitely worth it. We've found all of our house sitting jobs – Grenada, Barbados & Costa Rica – by using this website.
☞ SEE ALSO: How to Join Trusted House Sitters and Get Your First House Sitting Job
2. House Carers: Another major player in the online house sitting game. House Carers is more user-friendly than our third pick (MindMyHouse) and also has a handy map feature so you can pick your sits from around the globe. At $50 / year it makes for a good in-the-middle option and there is a large network of home-owners to choose from.
3. MindMyHouse: A lot of people use MindMyHouse and have great success with it. The layout of this site is also very good and it has a good network of users. At $20 / year, it's a bit cheaper than TrustedHouseSitters and HouseCarers, but it comes in at number 3 because they keep old house sits active in their search results so you never know if the house on the site is still available! This can be extremely frustrating for both homeowners and house sitters.
How Do I Make My Profile Attractive To Homeowners?
The best thing you can do is be personable, honest and professional when creating your profile. Make it long and add plenty of photos of yourself, preferably fun active photos with pets and animals. If you have video, that's even better.
☞ SEE ALSO: 8 Tips to Guarantee You Land The Perfect Pet Sitting Job
Why Wouldn't a Homeowner Rent or Hire a Management Company?
Housesitters are invaluable to homeowners.
Not everyone wants to worry about collecting a rent payment every month or search around for a person that they can trust to rent their home to. Also, most homeowners on these websites are looking to vacation from 3 days to a year and want to know that they can have their home back as soon as they return. Renters require long contracts and paperwork and also require the homeowner to claim the rental income on their taxes.
More often than not, renters are looking to rent unfurnished homes. With house sitting, the owners can leave their belongings in their home and not have to put everything into storage.
Management companies can be a huge expense and if renters leave mid-contract, there are often more fees for the management company to find new tenants.
However, the biggest reason that the homeowners don't just rent or hire management companies is because most of them have pets and are looking for a loving caretaker to watch, walk and cuddle their fur babies in their absence.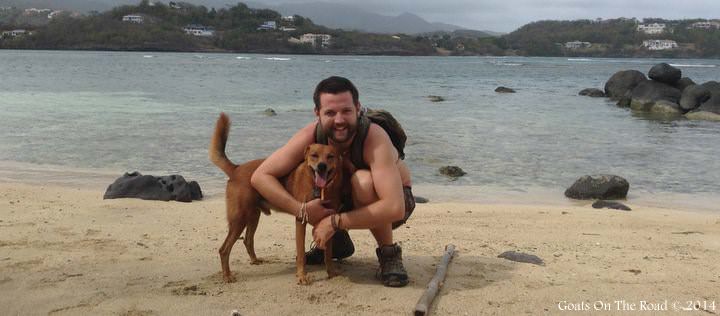 What Responsibilities Do House Sitters Have?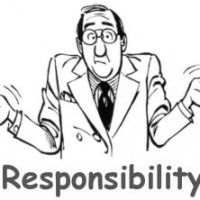 As we stated earlier in this post, usually pet sitting is a big part of your responsibilities, but other tasks may need tending to during your stay. Typical jobs include: minor gardening, pool care, lawn care, cleaning and pruning. Some jobs ask for a lot more. If your house sitting gig is starting to sound like a full-time job, you may want to consider requesting payment.
Are There Paid House Sitting Jobs?
Typically you don't get paid for house sitting jobs on these websites, as it's meant to be an exchange of free accommodation for minding the home and pets. But, there is a check box when you're creating your profile on Trusted House Sitters where, if checked, you can charge homeowners for your services. If you're wondering how much do house sitters get paid, we've heard of people getting upwards of $50 / day. We've personally only had some owners "tip" us at the end of the sit, anywhere from $100 – $300.
Some gigs are looking for more than just a sitter. Some want you to manage their guest house or keep the finances for their business in order in their absence. For these types of jobs you should expect to get paid.
Keep in mind that if you check the box that says you charge for house sitting, you may turn away some potential offers.
Is It True That There Are Lots Of Beautiful Homes Waiting To Be Sat?
In our experience, most of the homes on these sites are stunning and they all offer something unique. Typically, those who can afford to vacation for 3 months every year live in pretty nice homes!
Don't believe us? Check out this video!
While you can house sit in your own country, house sitting abroad allows you to experience a new destination and learn about the local culture. We've been offered everything from penthouse apartments in New York to beach retreats in Costa Rica. While you might not get paid to house sit, taking care of a castle in France or a vineyard home in Italy would be a dream (and we've seen these sits available!).
It sounds too good to be true but it really isn't. If you're looking to house sit for a year, it's possible. If you'd rather only do a weekend away, that's also possible. There is something for everyone on these sites and your dream home is just a click away.
If It's So Great, Why Doesn't Everyone Do It?
This is a question we ask ourselves time and time again. There are over 10,000 users on TrustedHouseSitters.com and we're surprised that it's not 10,000,000. This really is the perfect way to extend your travels while being able to live like a local for a while. If you're a pet and homeowner, it's the perfect tool to get away for a vacation, while knowing that your pets are being well taken care of.
For us, we would love to have a cat or a dog, but our lifestyle simply doesn't allow it. This new way of life gives us the chance to have a four-legged companion for a while.
I think more people don't house sit simply because they don't know about it yet. These sites are relatively new and in the next few years I'm sure they will take off and soon everyone will know about this amazing secret!
What Countries Can I House Sit In?
There are house sitting jobs everywhere! Typically most jobs are found in developed nations because there are more homeowners who have enough money to travel for extended periods of time. That's not to say there aren't any homes available in Africa and Asia, but there are far more in Europe, Australia and North America.
We probably get at least one offer per week on our profile on Trusted House Sitters. If you're planning to house sit in Europe, Australia or North America, you should have no problem finding a great house sitting job, especially if you use some of the house sitting tips in this post.
Why Haven't You Started Yet?
House sitting is a great way to experience another country as a local, to live abroad and to extend your travel budget. It's also a great way to enjoy the company of a furry friend for a few weeks or months.
If you've always wanted to live abroad but never quite knew how to get started, this may just be the perfect job for you. Go and sign up to one of the websites and give it a try. You never know where you could be this time next year!
Like it? Pin it!