How much will Southeast Asia cost? How much money do I need for backpacking around Southeast Asia? Is Southeast Asia travel expensive? What will the daily budget be for each country in Southeast Asia? What is the cost of rooms? How much are buses? How much are local meals?
These are all questions that we get asked often and ones that aren't answered well anywhere else on the web. Of course, the answers are different for every country, so that's why we made this quick & easy guide to budgeting a Southeast Asia backpacking trip.
Prices have been checked and updated for 2023. All figures are in US dollars.
How Much Will Southeast Asia Cost?
We spent more than a year backpacking around Southeast Asia, visiting the top tourist spots as well as more out-of-the-way destinations. We learned the price of traveling there firsthand, sometimes even by overpaying for things like accommodation and meals that we later learned how to find for cheaper.
We learned how to travel Southeast Asia on a budget by doing it ourselves, and now we want to share our experiences with you.
We found that, while traveling Southeast Asia on the budget end, you should be able to live on an average daily budget of about $50 – $60/day for two people (around $35 – $40/day for solo travelers).
This is including everything while on the road, apart from travel insurance and flights to and from your home country (we've broken the costs down based on each individual country below).
If you hardly take any flights and balance your lifestyle with reasonable amounts of drinking and entertainment, and mostly stick to tasty local food, this is an easy travel budget to achieve. *Note, drinking booze is one of the biggest budget busters when on the road. If you can avoid drinking, or at least only drinking a couple of days a week, you'll save a lot of money.
Some people (including Lonely Planet) may tell you that it's possible to survive off of less than our suggested budget during a Southeast Asia trip, but that truly is just surviving. Nobody wants to travel Southeast Asia to just "survive" so don't try to travel on such a ridiculously low budget that you miss out on all the things that make this region so incredible.
There's not just one Southeast Asia backpacking budget that will cover every country in the region, although they are pretty similar. For the purpose of easy reading, most countries here will be compared to Thailand. It's usually the jumping-off point and often the most visited country in Southeast Asia. Some countries, however, cost a bit more, while some cost a bit less.
Here's a breakdown of the daily budget for every country in Southeast Asia (except for East Timor – which costs around $75 – $80 / day on the budget end). The following include visas, a few flights, meals, accommodation, beers, sights, tours, motorbike rental and whatever else a budget traveller may need.
Note: To make a relatively accurate budget calculation for your South East Asia trip, plan for $50 – $60 per day for a couple, which equals $1,500 – $1,800/month. Plan on $35 – $40 per day for one person traveling, which equals $1,050 – $1,200/month.
Thailand Budget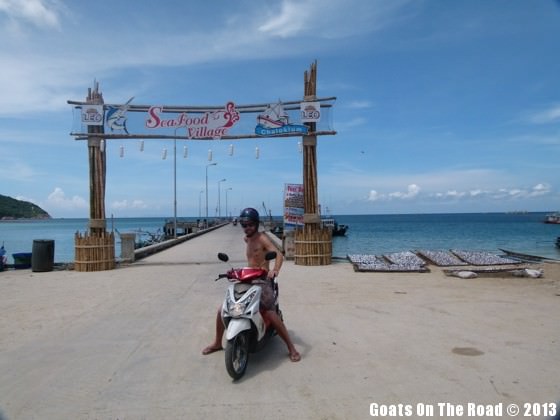 Thailand: ($50/day) This is a great budget for Thailand. With this budget, we were able to sleep in nice, fan-cooled beach huts, have a few beers at sunset, and enjoy a Western breakfast once in a while – although we preferred to mostly stick to delicious Thai food.
Every week or so you can go out and have a "bucket" party night. This will also get you into some temples, cover transportation in nice buses, boats and planes.
The following budget is specific to Thailand but can be loosely followed for all of Southeast Asia:
Big Beer at 7-11:
60 THB ($1.75)
Big Beer in a Restaurant:
75-100 THB ($2.20-2.90)
Bucket Cocktail:
250-400 THB ($7.30-11.60)
Regular Cocktail: 
100 THB ($2.90)
Pad Thai On The Street:
30-50 THB ($0.90-1.50)
Pad Thai in a Restaurant:
50-120 THB ($1.50-3.60)
Budget Private Hostel/Hotel Room:
300-600 THB ($9-18)
Dorm Bed:
100+THB ($3+)
Hut On The Beach:
350+ THB ($10 +)
Massage On The Beach:
300-400 THB/hr ($9-12)
Cheap Internal Flight:
1200+ THB ($35+)
Flight/Boat/Bus Combo to Koh Samui From Bangkok:
1,666 THB ($50)
24hr Motorbike Rental:
100-200 THB ($3-6) (Depends on Place & Duration)
READ MORE:
Cambodia Budget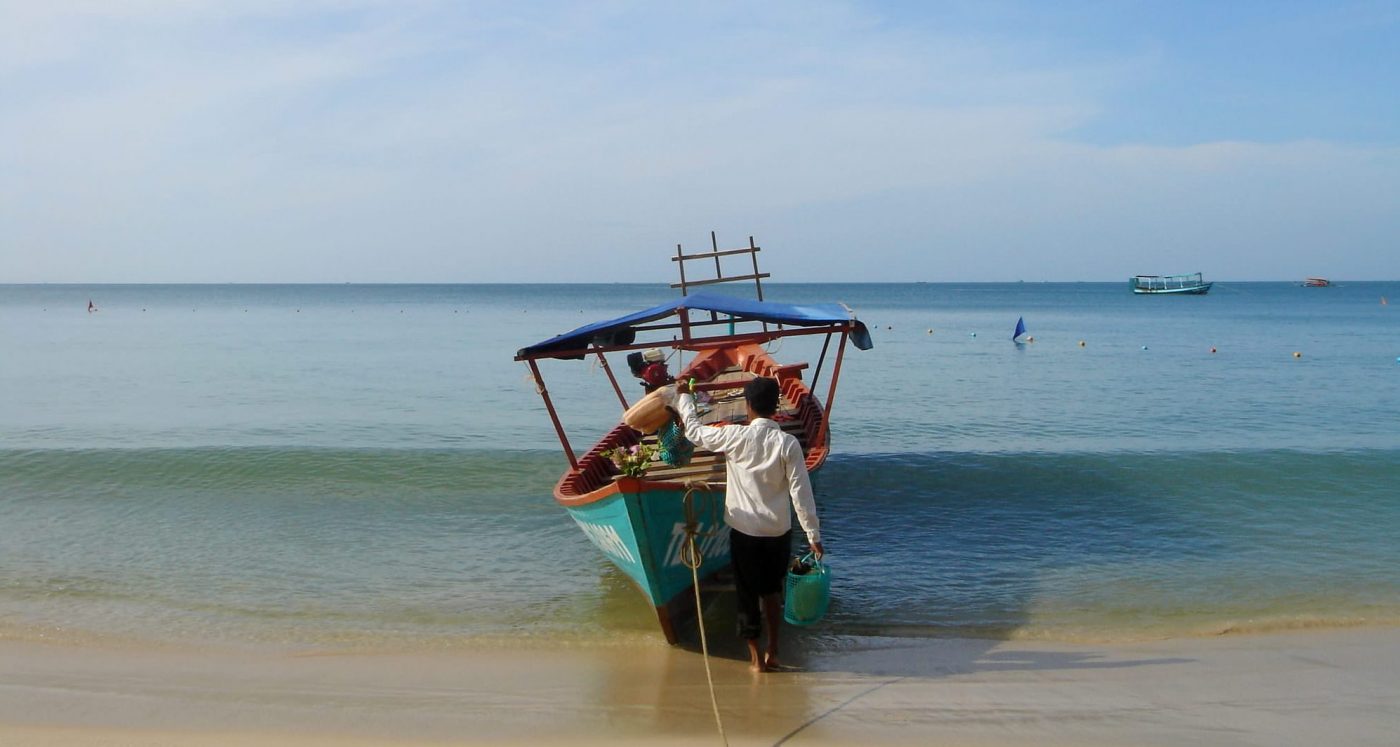 Cambodia: ($45/day) Here you may get by on a little bit less than Thailand but much of the above budget will be exactly the same. Keep in mind that you will likely be using American dollars here as well as the local currency, Reil. The reason you may save $5 off of your daily budget is that the rooms in Cambodia can be a bit cheaper. During your stay around Phnom Penh, the Killing Fields, and Angkor Wat you may spend a bit more money, but trust us, the sites are worth it and it all evens out in the end.
READ MORE:
---
Laos Budget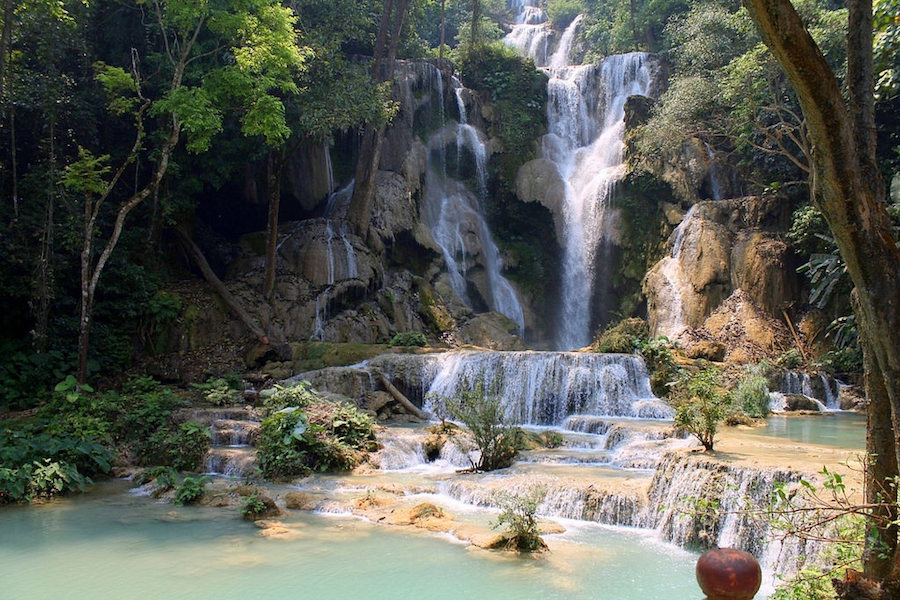 Laos: ($55/day) Surprisingly, Laos is slightly more expensive than Thailand. Rooms will cost you a bit more and for some reason so does everything else. The Southern regions of Laos have a tendency to try to "outdo" their tourist crazy neighbor and their prices reflect this. But Laos is worth every penny, still giving you great value for money. It was one of our favorite places and one we'll definitely return to on our next backpacking trip in Southeast Asia.
READ MORE:
---
Vietnam Budget
Vietnam: ($45/day) This budget will get you into some pretty nice rooms in Vietnam. The value for money here is great. Nice a/c hotels with wi-fi can run you about $10/night depending on where you are, and which time of the year you travel. Delicious phu (local soup) on the street will be around $1 and the transportation is affordable.
The cost of renting motorbikes is also very cheap and we recommend it. We had much more fun getting around ourselves on a motorbike than squeezing into Vietnam's crowded, hot, and often slow public buses. Also, if you're into tours, you can get some great deals out of Ho Chi Minh City going down into the Mekong Delta.
READ MORE:
---
Malaysia Budget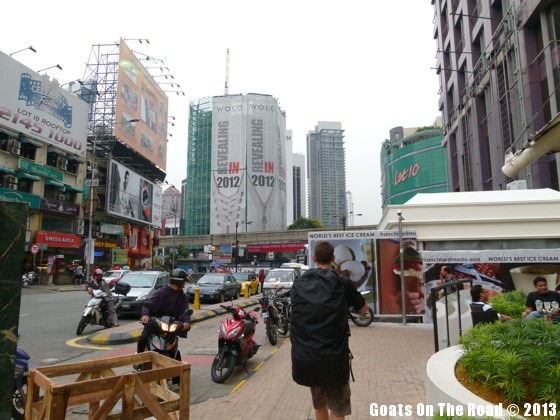 Malaysia: ($40/day) In Kuala Lumpur this budget would be difficult (probably add $15-20 more), but the rest of Malaysia is great value for money. You'll find comfortable rooms for under $10, cheap flights for travelling across Asia (AirAsia Airline hub is in KL), amazing food for $1 or less and great buses at great prices!
Just keep your hands off of the alcohol if you want to keep to this daily amount. Beer in this Muslim country will rack up your budget quickly. Compare alcohol prices to North America ($4-5/beer) unless you're on duty-free Langkawi Island where you can get that down to less than a dollar per can of beer.
---
Singapore Budget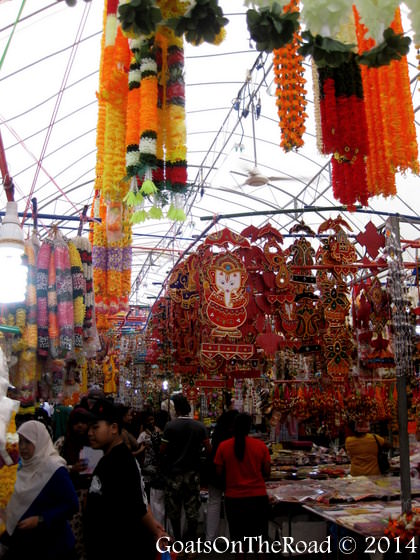 Singapore: ($75/day) Wow! Get your wallet ready for Singapore and don't come here during F-1 races or festivals if you want to keep this budget down. It's possible to live off of $60/day in Singapore but this is a big, exciting city. There's no point in coming here if you're not going to sample the nightlife, see some sights and indulge in some amazing cuisine.
Keep in mind that private rooms will be around $50/night and taxis and transportation are comparable to Western prices. You can hit up China Town or Little India for some cheap(er) beers and food. These were frequent destinations for use during our action-packed time in bustling Singapore.
READ MORE:
---
Indonesia Budget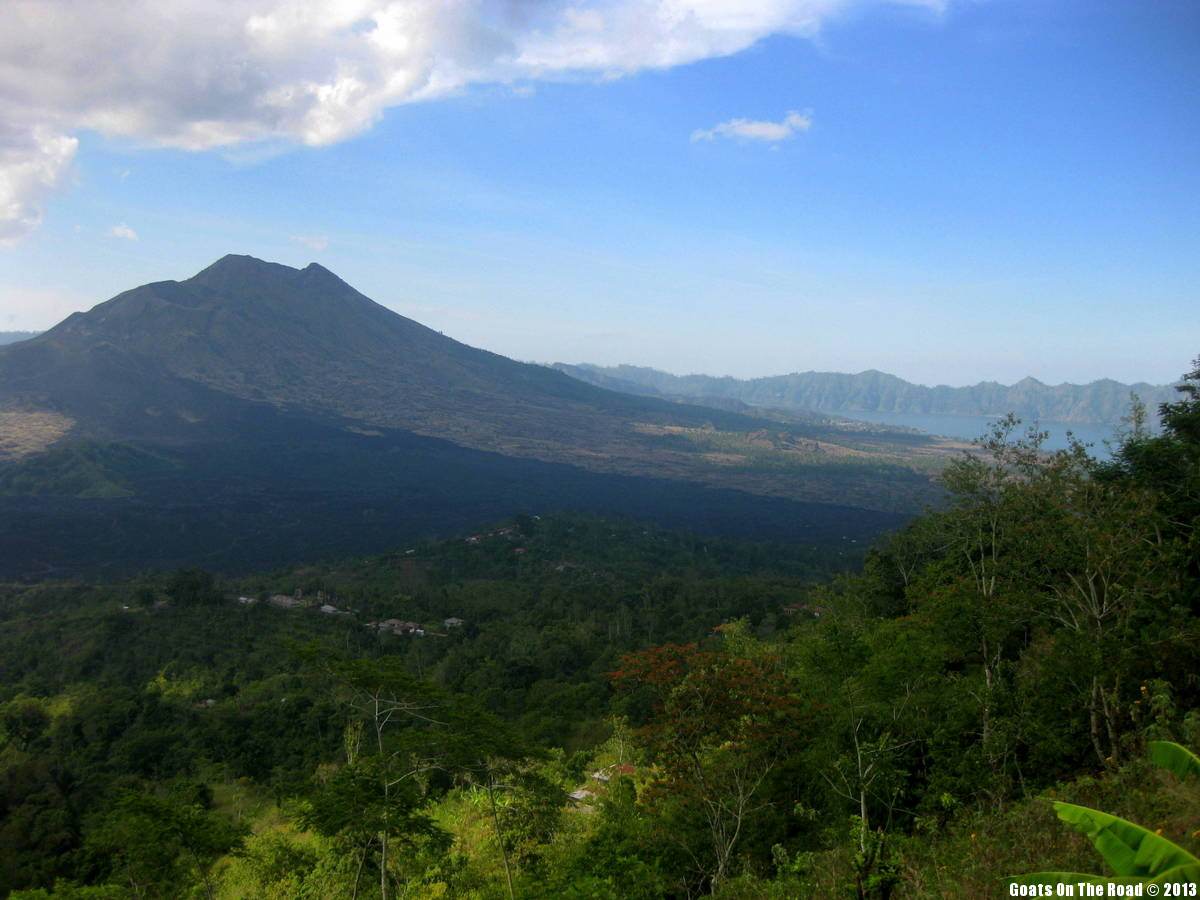 Indonesia: ($35 – $45/day) This is a bare minimum but still includes money for Bintang beers, local transport, basic huts, and the odd snorkel or jungle trek. Depending on which island you travel to, Indonesia can be incredibly cheap and really sets the bar for the rest of Southeast Asia. Not only is it great value for money, but you still get to see and do all you would expect while keeping to a very low budget. If you plan to fly quite a bit between the islands, you'll need to add more to your daily budget. Check out the airlines of Garuda, Lion Air and AirAsia.
Some of the best things we did while in Indonesia was to visit the Komodo Dragons, trek volcanoes, surf in Bali, hike into the jungle, enjoy world-class diving, and see orangutans. It's all at your fingertips…with money leftover in your wallet! When backpacking through Southeast Asia, make sure Indonesia is on your itinerary. It truly is amazing.
---
READ MORE:
Myanmar Budget
Myanmar: ($50 – $60/day) This budget will be rising with each passing day. Myanmar is quickly becoming a popular tourist destination and while it still remains cheap today, be aware that swarms of package tourists are beginning to descend on this tranquil paradise and their presence is driving the prices up quickly.
However, it's still a great budget destination. While we were traveling Myanmar, we hired a boat for the day and saw Inle Lake for less than $15/person. We found beautiful rooms for around $20/night and great food for around $3/dish. Of course it's not the cheapest place in the world, but it is great value for money and worth every penny.
READ MORE:
---
Philippines Budget
The Philippines: ($60/day) This includes a few domestic flights (pretty much mandatory), some San Miguel beers, cocktails at sunset and nice (but basic) double rooms on the beach. The Philippines is extremely cheap, but the transportation (mainly flights and ferries) will bring your budget up substantially.
The good news is that alcohol is cheaper than anywhere else in Southeast Asia. If you just stay on one beach and bum around, a couple can probably get by on $25/day. Amazing!
READ MORE:
---
Brunei Budget
Brunei: ($60 – $65/day) Another budget buster. Brunei is one of the richest countries in the world, so it's no surprise that it can be costly to travel here. Luckily, you're likely only going to be stopping here for a night or two on your way through Malaysian Borneo. That's what we did. It was fun to check out, but we decided that an extended stay here would just be too expensive during our extended Southeast Asia backpacking trip.
In fact, if you want to go from South to North Borneo without taking a flight, you'll need to stay here. You may find a room for under $35 / night, but you're going to want to see a couple of things in Brunei and those will cost you. But it's worth it, so don't stay in your room all day just to save money!
---
Borneo Budget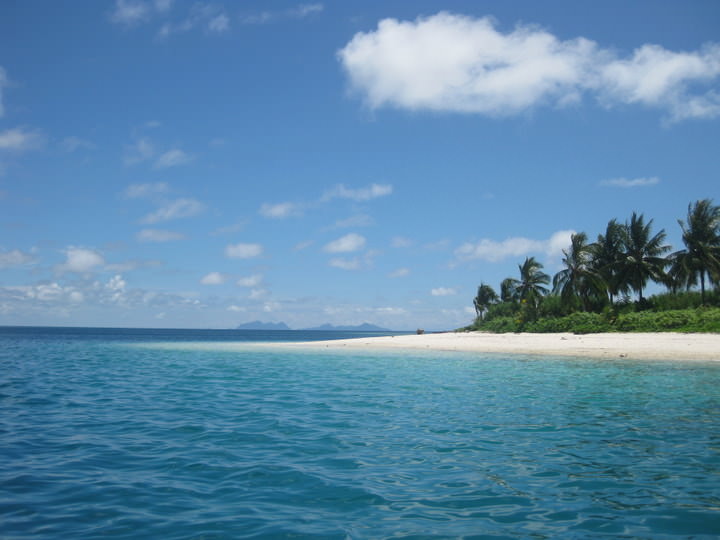 Borneo: ($60/day) This is strictly referring to Malaysian Borneo, which is considerably more expensive than mainland Malaysia. This budget will get you a double room, local meals, transportation by bus and entrance to some of the less popular national parks. If you want to climb Mount Kinabalu, see Mulu Caves, the Pinnacles, dive Sipadan or anything else, you'll definitely need to increase this budget.
Many travelers leave Borneo disappointed when they realize that they could only afford to do one excursion. Climbing Mt. Kinabalu alone will cost a couple around $500! Other sights are comparable in price.
READ MORE:
---
FAQs About the Cost of Traveling in Southeast Asia
Here are answers to some frequently asked questions about how much a backpacking trip in Southeast Asia costs.
How much money do I need for three weeks in Southeast Asia?
In general, you should count on spending a minimum of $1000 per week, plus airfare. This can be more expensive depending on the countries you visit, what type of accommodation you choose, and your activities. So, for three weeks, plan on spending between $4000 and $6000.
How long should I spend in Southeast Asia?
If you plan on visiting multiple countries, three weeks is a good minimum amount of time. If you only have a week, then you should choose only one country. With two weeks, you could visit two (maybe three countries), or spend more time in only one. This will save travel time and expenses between destinations.
Is two months enough time in Southeast Asia?
Two months is a great amount of time to spend traveling in Southeast Asia! You have plenty of time to visit multiple countries and not feel rushed.
Is Southeast Asia or South America cheaper?
Parts of South America, such as Bolivia, Ecuador, and Paraguay, are somewhat cheaper than Southeast Asia, while other parts of South America, such as Brazil and Chile, are much more expensive.
Is Mexico cheaper than Southeast Asia?
Most countries in Southeast Asia are cheaper than Mexico. However, if you're coming from another country in North America, such as the US or Canada, what you save on airfare may offset the difference in prices between the two destinations.
Now You Have a Southeast Asia Backpacking Budget!
I hope this guide helped with estimating travel costs in Southeast Asia. This region of the world truly is a prime destination for budget backpackers. To this day, after so many years of traveling to amazing destinations, the year we spent backpacking around Southeast Asia is still one of our most cherished memories.
To save even more money and stretch your budget further, try these tips:
Travel during the shoulder and off-season.
Book through Booking.com (they often have great deals & free cancellation).
If you're a solo traveller, it can be cheaper to share a room with someone else rather than each of you getting a dorm bed.
Utilize Couchsurfing.
Eat street food – don't be afraid of it!
Use a water purifier rather than purchasing bottles of water.
Take local transportation rather than package deals.
Enjoy free activities such as swimming and hiking.
Don't drink alcohol.
Like This Article? Pin It!