Becoming a freelancer is the goal for many because you can work on your own terms and you're not location-bound. There are lots of different freelancer job boards out there, but one of the best options is Upwork. In this post, I'm going to tell you how to make money on Upwork.
I've personally been on the Upwork platform since 2017 but have only just started taking the work I do there more seriously after graduating recently.
Working for Upwork is a lot simpler than many people may initially think. This platform works to connect potential clients with freelancers, almost in the same way that a job board would.
With my hourly rate on Upwork combined with the fixed-rate projects I do, I'm able to earn around 70% of my total income each month from this platform alone!
In this Upwork review, you'll learn all about the platform — what it is, how to find jobs, hourly rates, pros and cons, and more. Let's get started. Here's my guide on how to make money on Upwork. Ready to jump right in? Click here to sign up with Upwork.
What is Upwork?
Before we tackle how to use Upwork to make money, it's essential to understand what the platform is. Upwork is essentially a job board that allows freelancers to apply for projects or positions and connect with potential clients.
New jobs are consistently being posted by the minute, and there are openings all over the world.

If you live in the United States, you could quickly get hired to work for someone in another country, which allows you to grow your client base in ways that you might not have been able to otherwise.
Up until 2015, Upwork was a website called Elance, which began in 1998. After 17 years, Elance merged with another job platform called oDesk, and Upwork was officially born.
Is Upwork a Good Way to Make Money?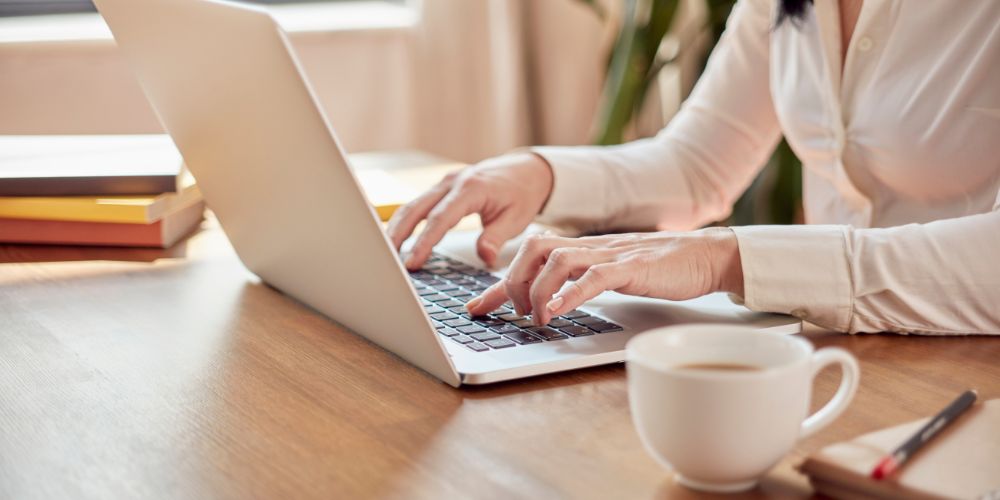 Working as a freelancer with Upwork is an excellent way to earn an income. It's a lot of fun working for Upwork because there are so many different types of jobs available on the platform. New jobs are consistently being posted, so you can continuously apply to work with new clients if you'd like.
I get to work from wherever I want, and can even travel with my laptop if I want. Honestly, as long as you have wifi access to get your tasks done, you can make a consistent amount of money off of Upwork if you put your mind to it.
The majority of clients on Upwork are incredibly kind and are willing to work with you and your schedule. If you need to push a due date, for instance, and if you share that ahead of time, most clients understand because they know that you're doing a service for them.
Having said that, it can be a bit grueling at times, especially if you have a client that tries to undercut your worth.
I've been in this situation once before, where a client kept trying to give me "trial projects," until eventually, I was four "trial projects" in and still hadn't received what I was promised. I've since learned from this, but was severely underpaid for my work and finally just had to call it quits.
Despite that one incident, working for Upwork is a great way to grow your audience, your portfolio, and your bank account.
You get out of it what you put into it — if you're constantly applying for jobs, then you'll make more money versus if you're applying for them every once in a while.
Upwork Jobs: What Sort of Gigs are Available?
No matter what you're good at and what your skills are, you can find something that suits your interests and experience on Upwork. From graphic design to course creation, if you're in the digital space, Upwork has you covered.
This list is in no way complete because there are hundreds of great areas to earn money in on Upwork, but these are a few that consistently show up when searching for jobs.
1. Graphic Design
$5 to $150 hourly
$5 to $4,500 fixed price
Graphic design is one of the booming areas on Upwork, and it's where I make a lot of my income through the platform.
Clients look for graphic design work in almost every specialization and medium; from printed layouts and poster design to simple projects like social media graphics and YouTube thumbnails.
There are always more than 3,000 jobs listed in this category alone, so if you know anything about graphic design, you can surely make a decent amount of money on Upwork. See Also: How to Make Money as a Graphic Designer and Must-Have Graphic Design Tools and Software.
2. Virtual Assistant
$5 to $60 hourly
$50 to $700 fixed price (usually on retainer)
More and more small business owners realize that they need a virtual assistant to help them keep everything running smoothly. Virtual assistants help with tasks, including email management, client follow-up phone calls, social media marketing, and project planning.
Virtual assistant jobs are perfect for people who love to stay organized and don't mind doing a whole bunch of different tiny tasks throughout the workday.
3. Social Media Marketing
$5 to $250 hourly
$5 to $6,000 fixed price
There are just under 3,000 different jobs on Upwork for social media marketing alone! It's also one of the most lucrative positions on the platform.
If you know anything about social media marketing, you can make quite a bit of money through the platform by playing your cards right and applying to positions that you meet the qualifications for.
4. Blog Writing or Copywriting
$5 to $60 hourly
$5 to $750 fixed price
Though I grouped these, copywriting makes typically a bit more than blog writing, and both of these are generally for fixed-price positions. For example, most clients will offer to pay you a certain amount per article, while others might pay you by the word or per 100 words; it truly varies.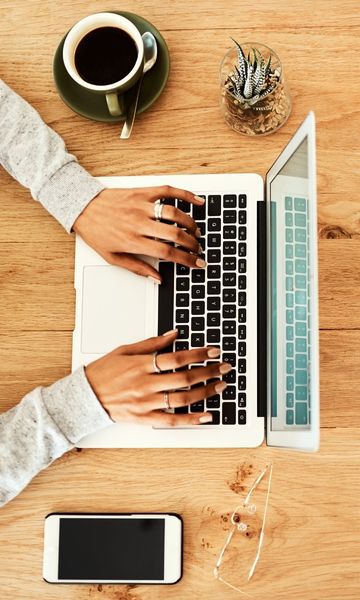 To better your chances of getting hired, make sure to have a freelance writing course under your belt. This will give you a better understanding of how to research, structure, and write engaging blog posts and articles. Plus, you'll learn how to source your own clients and launch a profitable freelance writing business.
The freelance writing course from Knowadays is currently discounted by 25% for Goats On The Road readers. Use promo code GOATS25 at checkout. Click here for details.
5. Website Design
$5 to $175 hourly
$5 to $7,000 fixed price
Web design is a skill that just under 3,000 clients are currently looking to hire someone for, and they're willing to pay big money for it if you know it well!
The great thing about web design is that there are so many sub-divisions: for example, if you know Elementor, you can find positions for that, and if you know Squarespace, you can also find positions for that platform.
6. Video Editing
$5 to $60 hourly
$5 to $12,000 fixed price
Video editors are also in high demand, especially if you can get to a place and even help out with shooting, which is what the high-ticket clients are willing to pay for.
Whether you're an expert at documentaries or simple YouTube videos, there is an abundance of postings for you on Upwork.
7. Proofreading and Editing
Proofreaders are in high demand. Whether it's to proof copywriting, social media posts, ebooks, or more professional academic and business papers, there's money to be made.
Taking a proofreading and editing course will up your odds of getting hired on Upwork as a beginner. Having some training under your belt will make your resume stand out and potential clients will be more inclined to hire you.
Knowadays offers a free trial, lots of tutor support throughout the course, and guaranteed work with its partner, Proofed. You could work for both Proofed and Upwork. Right now, Knowadays is offering 15% off their proofreading and editing courses. Click here for details.
How to Make Money on Upwork for Beginners
There are so many different people with various suggestions about how to get jobs on Upwork, so it can be really confusing. I'm here to explain it in easy terms. Here's how Upwork works!
1. Utilize the "Connects"
After creating an account, you'll automatically have access to approximately 60 "connects." These are essential because you can't apply for jobs without them, and you only get a limited amount for free before you have to start paying $0.15 per connect.
2. Create a Great Profile
Before trying to find a job though, you'll want to make sure that your profile is in tip-top shape. To do this, try to fill out every bit of information possible on it.
If you're a creative, make sure that you include lots of portfolio pieces in your profile so that potential clients can see the work that you've done. Be sure also to include your employment history if you have any, and write a spiffy introduction to yourself.
3. Utilize My Secret Search
After your profile is all set, search the platform to find a position that you like and that you feel qualified for. A good tip for this is to use the "filter" feature, and change the options to the following:
Client Info: Payment Verified
Number of Proposals: Less than 5
Client History: 1 to 9 hires and 10+ hires
Experience Level: Choose your experience level
These filters are what I like to call the "secret" to getting hired on Upwork.
I have had the most success by making sure the client has verified payment, there aren't many proposals, they have a history on the platform, and they're looking for someone with my experience level.
For reference, if you're interested in cold, hard facts, I've managed to snag 18 jobs this way, and I've made almost $10k in earnings in just the past 2.5 months alone. Trust me, doing this is the best way to set yourself up for success!
4. Read Upwork Reviews
When doing this part of the job search, make sure that you check out all the positions that you're interested in and read the upwork reviews that past freelancers have made.
I can't stress this enough, because I've had a few challenging clients where there were clear warning sights that I had ignored.
If there's only one freelancer review that says they had a bad experience, it's up to you to use your judgment and decide if you still want to apply.
However, if you notice that many people are rating this client 2 or 3 stars, you should take that as a warning sign and look elsewhere to avoid possible regret later on down the road if you get the job.
5. Set Your Rates
After finding a position that you're interested in, the hard part begins: setting your rates and writing why they should hire you over someone else. Unless you're on a paid Upwork subscription, you won't be able to see the rates that other freelancers have proposed for the project.
Luckily, most clients do set a budget that they'd like to stay around approximately, which is what I always use when developing my own proposed rates on the application.
I like to think that staying within $10 to $15 is reasonable for fixed-price projects, but for an hourly rate, I strictly apply to projects with budgets that include the rate I'd like to be paid because that can add up quickly.
6. Create a Cover Letter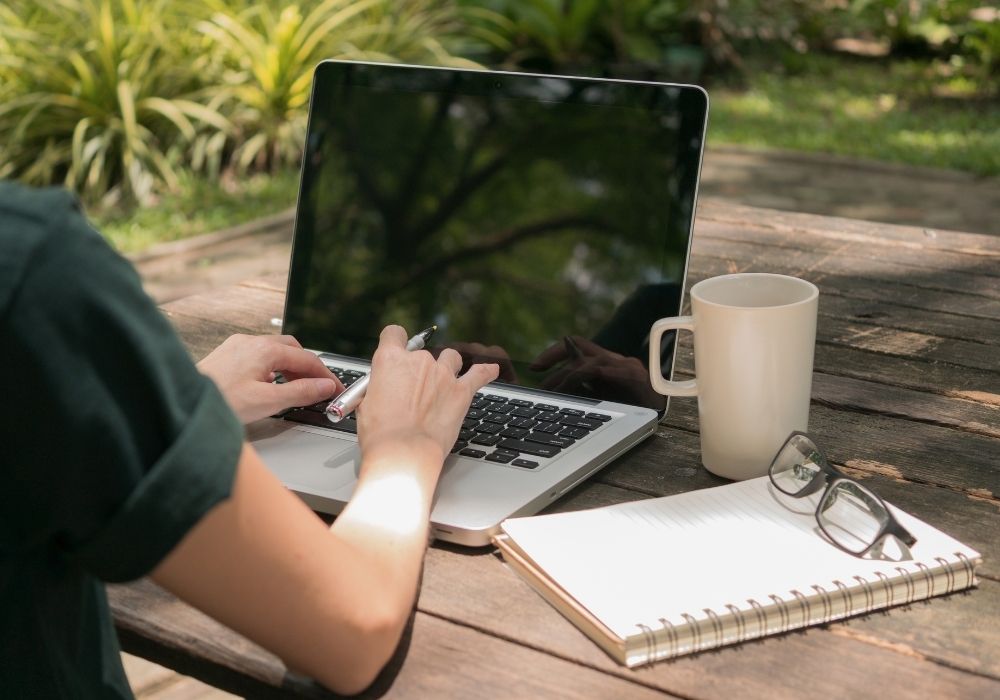 The next step after setting your proposed rate is writing the cover letter. I've found that it's smarter to be a bit more personal in these cover letters than you would be when applying for a job at a bigger business.
The best way to go about this is to write around three to five paragraphs introducing yourself and explaining why you'd be the strongest candidate.
Don't be afraid to include links to projects or other supplemental materials that you feel may help you stand out amongst other candidates.
7. Submit!
After that, click submit! Hopefully, you'll have a new potential client within a week or two if you keep applying consistently for jobs. This is one of the other keys to success if you're wondering how to get work on Upwork.
I've found that I get approximately one job for every five to seven that I apply for. Keep in mind, however, that clients can contact you as well so you don't always need to reach out in order to find a great job on Upwork.
How To Make Money on Upwork: The Hourly Rate
Hourly rates on Upwork can vary drastically, mostly depending on where you're from because you have to calculate a wage that works well for you.
One thing to keep in mind with hourly rates is that Upwork does take 20% of your paycheck up until you reach $500 with a client, then it switches to 10%, which makes a huge difference.
When you're first starting out, you'll most likely start with a lower rate. I, for example, started my hourly rate at just $18, which is approximately $14 per hour after Upwork takes its cut. I started at this low rate because I felt that it would be easier for me to get a job on Upwork by pricing a bit lower.
I also thought that it'd be good to help me get a few testimonials on my profile page and therefore boost my visibility when applying to other jobs in the future.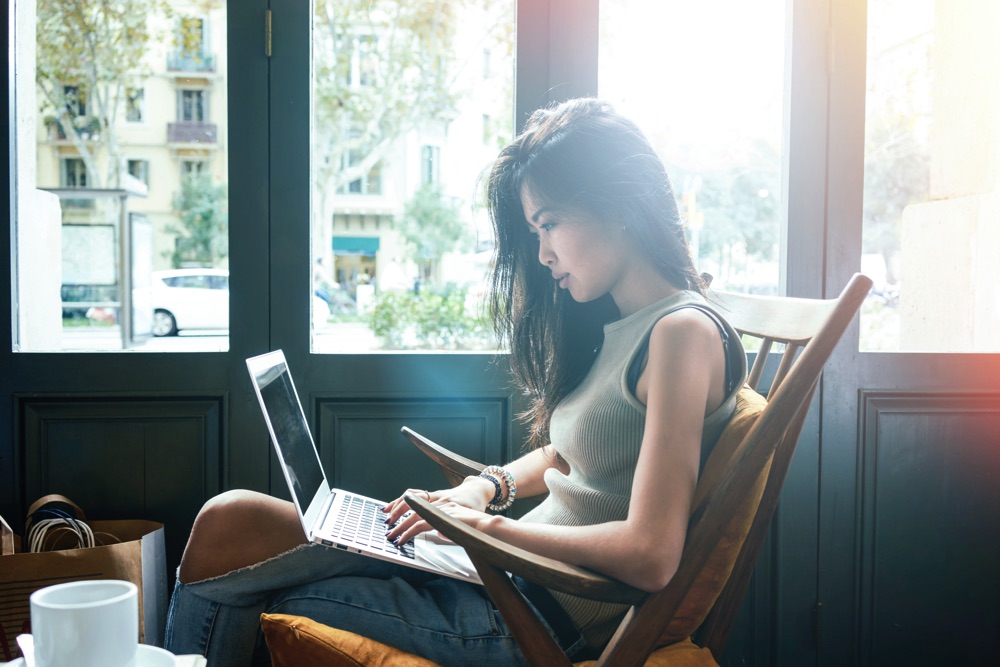 Though I found $18 (technically speaking, $14) an hour low for me, I have seen many freelancers on Upwork charge as little as $5 per hour.
This might make you think that it's challenging to get a job when going against someone with such a low rate, but many of the clients know that they do get what they pay for on the platform.
Upwork recently introduced a new feature that allows freelancers to set different rates for areas that they specialize in.
For instance, if you're a website designer, you can set that as one of your specializations and charge $50 an hour when applying with your profile that's specifically geared towards that area of expertise.
Meanwhile, if you were to apply for a position that wasn't so much up your alley, you could apply with your general profile where your hourly rate is only $20, for example.
Pros and Cons
Though some people aren't that fond of Upwork, it has a lot of pros. In the Upwork review below, learn more about the benefits and drawbacks of this freelancing platform.
Pros:
The ability to work wherever you'd like. All of the positions on Upwork are completely remote (unless, in the rare case, it's not), so you can virtually travel from place to place while still being employed. You could work from a coffee shop, the beach, or even your desk at home if you prefer, as long as you get the work done.
There are always new job postings. It's nearly impossible not to get at least a few messages back from potential clients because new jobs are consistently being posted. If you didn't hear back from one client, then apply for more!
It helps to grow your portfolio, and you learn to work with clients around the world. You truly get to grow your audience in a way that you wouldn't be able to if you worked elsewhere. I've worked with clients from Australia and the United Kingdom, to name a few.
Clients are allowed to leave bonuses! I've managed to earn quite a bit of money through bonuses. If your client is super happy with your work, you might get a tip from them.
Upwork helps to guarantee that you're going to get paid. This is one of the main reasons that I love working for Upwork. Clients have to put their money in escrow ahead of time, so you always know that the money is there. If the client takes longer than two weeks to confirm that you've done your job after you submit work, the funds are automatically released to you.
Contracts are all figured out for you. Upwork makes a contract for every one of your new clients and new projects, so it saves you the headache of figuring out how to do it yourself.
Cons:
Some clients do try to scam you. There are safety protocols that you should always follow; don't take messages off the platform, never hand in work in the chatbox instead of through the official submission portal, etc. If you play it smart, this won't be an issue, but it's annoying that it happens on Upwork.
Upwork does take a hefty chunk of 20%. The majority of clients on Upwork are only one-time clients, so the odds of reaching the $500 threshold to change the percentage to 10% are slim. I've paid almost $2,000 in Upwork fees since starting, which is a bit unfortunate — but the platform opened up many opportunities for me.
There are lots of freelancers on the platform. If you don't have specialized skills or you're not that strong in your area of expertise, you might find that it's hard to get a job on here.
Hourly rate jobs usually require you to take screenshots while working. Most hourly-rate clients prefer that you use Upwork's time-tracking tool to take pictures of your screen while you're working so that they can ensure that you're doing your job, and your clients see these photos at the end of the week. What's unfortunate is that often, I've found that it will take a picture of the one second that I go into Spotify to change the song I'm listening to, and then it makes it look like I'm not necessarily working, even though I am!
How to Apply
Applying for Upwork is effortless. All you have to do is go to Upwork.com and click the "Sign Up" button in the top right corner to begin.
You'll be prompted to fill out a few questions, just so that the people who look through applications can get to know you a bit better. These questions involve where you went to school, what you are skilled with, etc.
After answering the questions, click submit and wait to hear back a few days. If you end up getting denied, don't worry about it.
Often, Upwork tries to limit the abundance of freelancers on one particular specialty so that it's not overly difficult to get jobs on Upwork. If this happens, you can try applying again in another week or two!
Is Upwork Legit?
Upwork is a legitimate platform that connects freelancers with companies. Just like with any other job platform, as long as you're smart about the job search process and you know your worth and your rates, you'll be able to start using Upwork to make money in no time.
If you put in the work, you might even be able to make a full-time income from Upwork. Is Upwork worth it? In my opinion, absolutely! Happy job hunting. Click here to sign up for Upwork and start your freelancing career.
Note: Some of the images in this article were sourced on Shutterstock. Learn more about that photo and video platform, here.
Like This Article? Pin it!