Living the freelance life can be incredibly alluring. Imagine having the option to work from anywhere, be your own boss, choose your hourly rate, and pick exactly the people you want to work with. If you're wondering how to start freelancing with no experience, you're in the right place.
I started freelancing about two years ago — without much prior experience. All freelancers have to start somewhere and now, I have numerous clients. Trust me, you're not alone, and freelancing for beginners is completely possible!
Stop searching for articles about how to become a freelancer with no experience; this article will cover all the bases. Implement these steps, and you could be well on your way to finding your first client.
Here's my guide to freelancing for beginners.
1. Start a Website
Probably the easiest way to get started out freelancing with no experience is to create a website for your services.
Even if you're not a web designer, you can find templates for pretty much every web platform out there. All you have to do is tweak the colours to match your branding.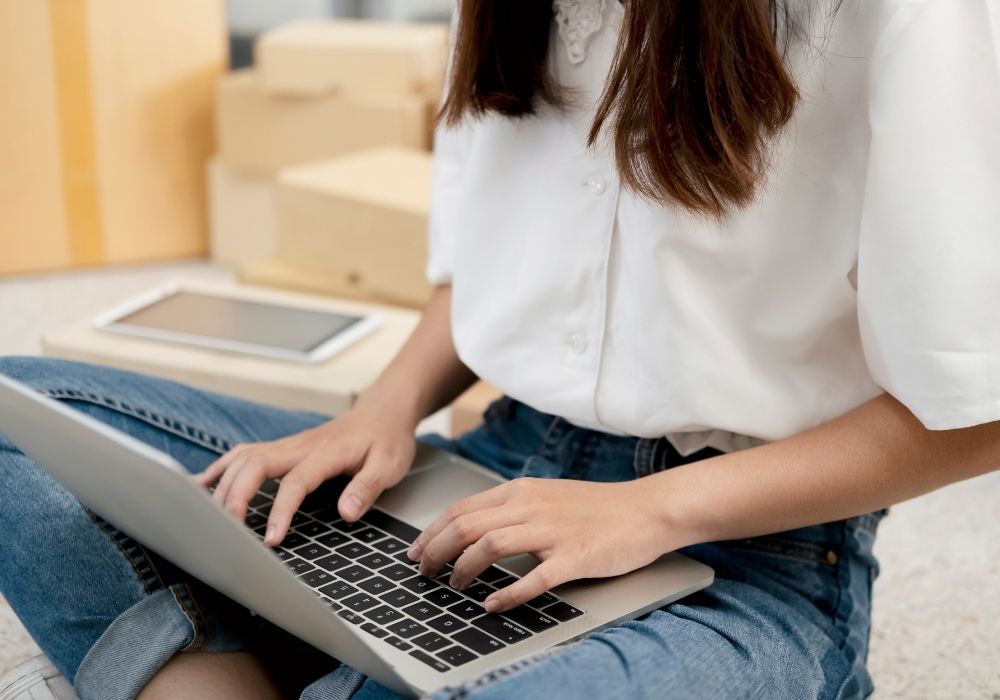 Some of the website platforms I suggest for beginners are Wix and Elementor. The latter is more affordable. If you want a bit more freedom, consider looking into WordPress.
One thing to make sure of when creating a website is to purchase your own domain name. (ie: www.yourwebsite.com)
This looks a lot more professional to your clients right off the bat, and you can also usually get a free email address at your domain too, so you won't have to use something like Gmail.
When creating your website, you don't need to have a lot of information that will bore your clients. Focus the copywriting on your client, what you offer, and how you can help. Make sure to at least have a home page, about page, contact page, and services page.
To raise your domain authority, consider starting a blog on your website too. This is a great way to share information with potential clients and showcase your knowledge so that you can start to show others that you are an expert in your field and should be hired for your skillset.
Start your website using this link and you'll receive a free, easy-to-follow, video tutorial to help you set up your website easily and correctly.
2. Look on Freelancing Websites
There are many freelancing websites out there filled with potential clients who are looking for someone to do one-off (and sometimes ongoing) projects for them. These can range from proofreading and editing jobs, graphic design projects to writing blog articles for different websites.
Whether you have prior experience or not, it's always a good idea to invest in yourself and take any courses or certifications that will help you get hired. If you plan to teach English, you should take a TEFL. If you're going to be proofreading, take a course that offers lots of support and guaranteed work at the end.
Some of the best freelance websites for beginners include FlexJobs, Upwork and Fiverr, but there are also many others. I personally use Upwork a lot, especially when I want to find new clients.
Since joining Upwork, I've made more than $10,000 on the platform, so there is money to be made as a freelancer if you have the ability and the hustle.
One thing to keep in mind is that you shouldn't focus all your efforts solely on freelancing websites, because these platforms do tend to take a percentage of your income, so you make a bit less. You also may tend to come across lower-quality clients on these sites.
However, freelancing for beginners can be easily done using these platforms, and I lived by them my first few months of freelancing.
3. Showcase Your Work
Another great way to let others know about what you do (so that you can start getting steady clients) is to showcase your work.
If, for example, you want to offer graphic design services, use pieces that you created in college, or in your marketing position at work, and showcase them.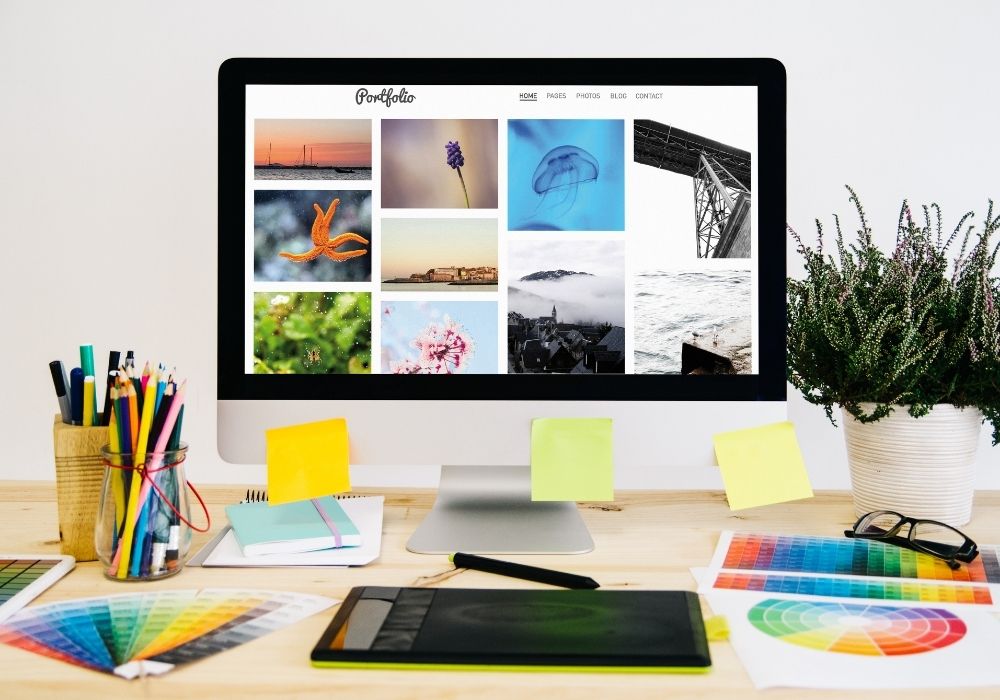 You don't need to have a website to create a portfolio, even though it's best to have your work on your own site.
You could honestly create a presentation using something like Canva to showcase some of your projects and the outcomes. Then, save it as a PDF and share it with anyone who might be interested.
As a beginner, it's possible that you will have absolutely nothing to showcase just yet. Don't worry about it! Instead, look at #7 on this list; it might help.
One thing to keep in mind when showcasing your work is to put projects in your portfolio that you actually want to do.
For instance, maybe you created an app for a school project once, but you want to focus on freelance writing. Obviously, you wouldn't want to put this in your portfolio, or people might think you're open to doing app design projects.
4. Offer Free Services
When you're more established, I'm against performing free services and it's imperative to know your worth. But, when you're just starting out, there is nothing wrong with offering your services for free to some people.
Just make sure you limit the number of people you'll offer this service to, and make sure you still set up a contract.
In the end, the final payment should be a testimonial from your client that you can showcase on your website. You should also hold the right to be able to put the work in your portfolio so that people visiting your site can see some of the work that you're capable of.
Note that I did say you should still have a contract in place for free services. This is incredibly important because it covers you and the client in case they start asking for more than you initially offered.
Scope creep can be real, and you want to make sure you aren't being taken advantage of.
When performing free services, you may even consider making your packages a bit smaller so that you can get great portfolio work out of it.
For example, you don't necessarily have to include a mood board, five sub marks, and social media templates that your regular branding package might include,
Simplify it so that you aren't giving away too much for free, and then offer the rest of your services as an upsell to the client who received complimentary work.
5. Network Within Your Circle
Network, network, network! Want to know how to start freelancing with no experience, this is it. One of the best tips when it comes to freelancing for beginners is to get the word out in any way possible that you are now offering these services.
Use LinkedIn to reach out to old employers and coworkers. Let them know about your new services and prices, and see if they might know of anyone who is interested.
Be sure to post on your personal Facebook page and let your friends and family know about your new offerings. I had a few of my first clients from sharing to my personal Facebook page thanks to some family friends who needed graphic design services.
Looking For More Freelance Articles?
6. Utilize Social Media
If you're wondering how to start freelancing with no experience, know that social media can be explosive for getting your services out in the world. I recommend thinking more about your ideal client and where they might be. Would they be on Instagram or Facebook? YouTube?
If you're unsure where they'd be, then utilize the social media platforms you use most often and create accounts with your new business name attached to them.
On Instagram, use Reels, create Guides, try to post consistently, and show your face on Stories. You never know who might come across your page.
Facebook can be filled with tons of clients too if you look in the right places. Be sure to join Facebook groups filled with the type of person you want to work with. For instance, if you want to work with travel bloggers, then you'd join as many travel blogger groups as you can.
Once you get accepted to the groups, don't self-promote in any way.
Instead, wait until someone asks a question in one of these groups that you can answer, and make sure it's related to your services. I've received quite a few clients this way, and it helps showcase the knowledge that you hold, even if you have no experience.
7. Create Fake Client Projects
One of my new favourite ways to get clients and showcase what I'm capable of is to create fake client projects and put them on social media and in my portfolio.
Don't lie and say that you created the project for a client; instead, say that you created a prompt and imagined that this would be made for a certain type of client and share your thought process.
For instance, I recently started offering branding services, but I don't have a whole lot of logo work in my portfolio.
To make up for it, I'm going to start creating branding kit templates that I can put in my portfolio and eventually turn into digital products to start a store on my website for people who may not have the budget for my full-blown branding services.
When creating fake client projects, make sure that you are only doing the work you want to create for your clients. Don't focus on creating designs for a botanical shop, for instance, if you want to work with course creators. There's no correlation there.
If you have trouble coming up with ideas for these fake client projects, do a simple search online. You'll be able to find a lot of prompts with a quick Google search so that you don't have to think too hard.
8. Pitch Your Services
Many freelancers preach that you should only pitch to warm leads, but if you want to know how to start freelancing with no experience, I recommend you consider cold pitching.
Now, you shouldn't do this very often, but if you find a business that aligns with your values that you think could benefit from your services, send them a cold email introducing yourself.
In your first email, you should never spend too much time selling your services. Instead, focus on the business that you're emailing, and let them know how you align with their values and love what they are doing. Be as specific as possible so that they know this wasn't a mass email.
In the end, briefly state what you do in one sentence, and let them know you'd be happy to set up a time to discuss more. This doesn't work very often, but I have secured two clients via cold pitching.
9. Find What You're Good At
This may seem like an obvious point, but take some time to soul search and figure out what skills you already have and what you enjoy doing. Then, build your services around them.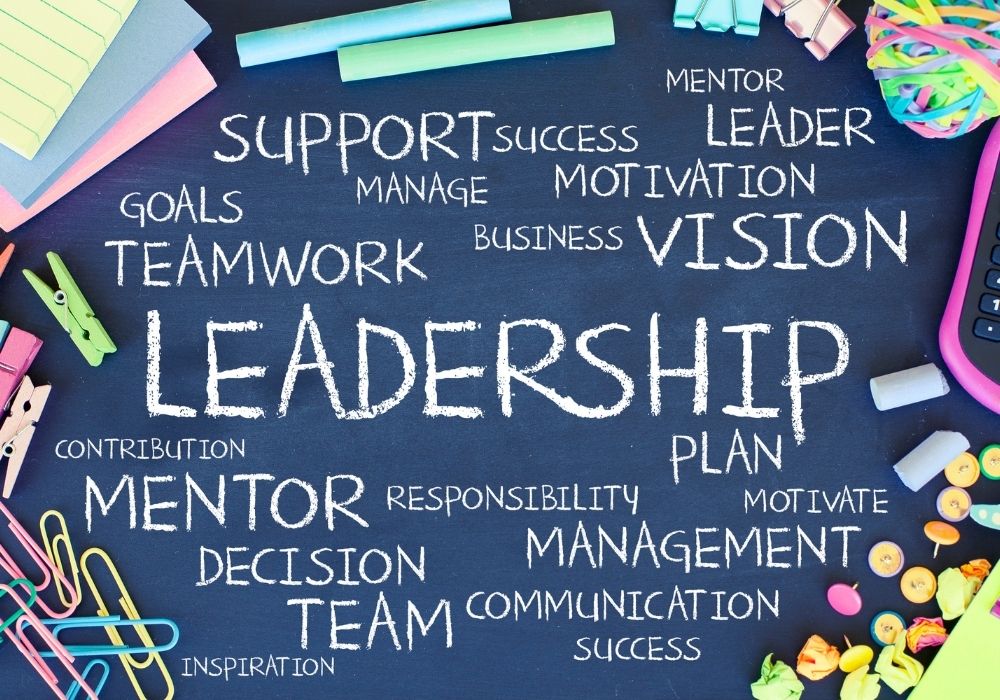 Maybe you run a blog of your own, and you find that you love writing and you're good at it. Maybe you can then create a package that includes 5 blog posts a month for a certain price.
One of the best ways to figure out what you are good at is to make a list.
Add to the list whenever you think of something else. If you find that it's something you enjoy doing, but you aren't good at it, you know this is a skill you can focus on learning more about and growing.
10. Consider Interning
I know, often when you think of interning, you probably think of someone who works for free or is heavily underpaid for the work they do.
Well, believe it or not, there are a lot of freelance business owners who hire interns to help with some of the tasks they don't have time for, including social media management, answering emails, and more.
What's even better is that a lot of freelancers pay their interns, and they pay a fair wage because they know how hard freelancing can be. When I was first starting, I interned for $18 an hour, which is more than I would have made elsewhere.
This internship turned into a long relationship with the freelancer I worked under who has now become one of my business mentors, and she consistently refers other clients to me.
To find internships, look in Facebook groups and job board websites.
Best Jobs For Freelancers With No Experience
Now that you know some of the best tips for getting a freelance gig with little experience, I bet you're wondering what jobs are suited for those just starting. There are quite a few freelance services that you don't need a lot of experience for, luckily.
1. Proofreader / Editor
This an excellent job for freelancers starting out. Now, you probably won't be able to get high-paying jobs unless you have taken some sort of course and received proper training.
By spending some time and money on yourself first, you'll set yourself up for solid work down the road.
The proofreading and editing courses with Knowadays include one-on-one support from expert tutors, a free trial, and guaranteed work with their partner, Proofed. Advance your skills and get a job afterward, it's a win-win! Click here for details.
2. Transcriptionist
To be a transcriptionist, you don't need to have any experience at all working with past clients. All you need is a computer and to be able to transcribe what you hear in a timely manner. While this isn't a high-paying job, it can be a great way to gain some client experience.
3. Writing
If you went to school, then you've spent a lot of time writing essays. Therefore, you can offer writing as one of your services. While beginner writers don't make a whole lot of money, the more niche your work gets, the more you can charge.
I have quite a few freelancing friends who even charge $0.25 per word, which can add up quickly if you're writing articles that are a few thousand words.
4. Virtual Assistant
To be a virtual assistant, you basically need to know how to follow directions given to you by your client. Virtual assistants do a little bit of everything, from scheduling meetings, emailing clients, and sending invoices, to helping create social media posts. Plus, virtual assistants can easily make up to $50 or more an hour.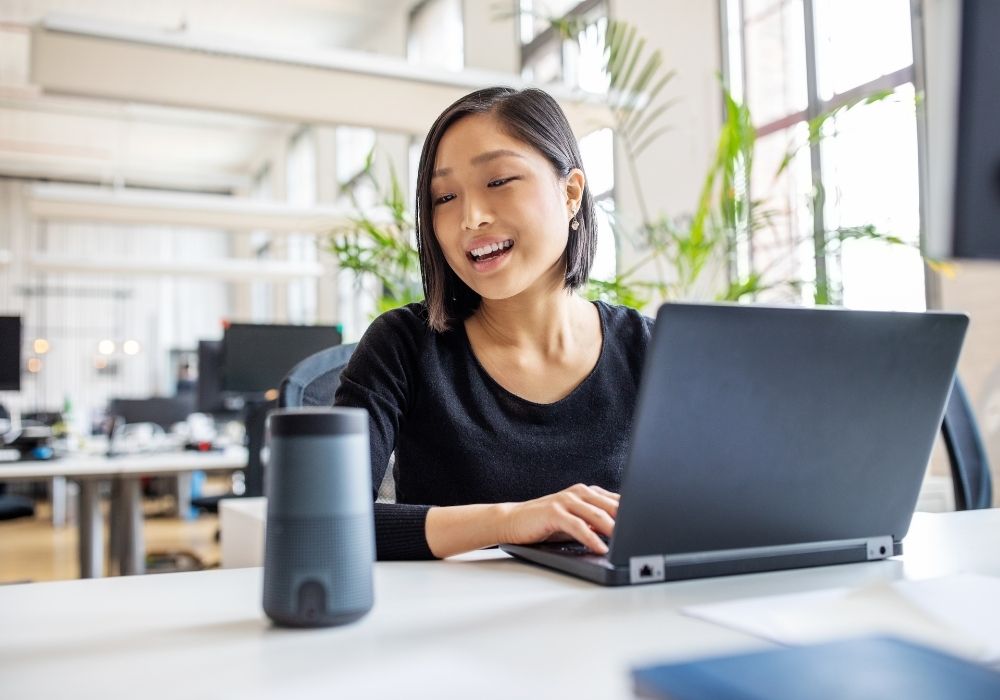 5. Social Media Manager
With everyone on social media, you really don't need any experience to be a social media manager. I'm one, and I didn't even go to school for it, so it's totally possible!
If you know your way around Instagram, Facebook, Twitter, or another platform, then you can be a social media manager. Utilize free templated design tools like Canva and then write a catchy caption to go along with it. It's that simple.
6. Customer Service
Customer service representatives are always in need. Often, this is a freelance remote job for online companies that sell products.
There are small business owners and bloggers who have customer service representatives to basically be in charge of staying on top of emails that come in.
Do you have access to a computer? Are you good at explaining things? Then customer service can be a great way for you to get some client experience under your belt.
Freelance Jobs With No Experience: FAQ's
How do I start a freelance job with no experience?
The best way to start out is to look on various remote work job boards. Check out FlexJobs and Upwork, or search on Facebook groups. You can also create your own website or social media page to promote your work. I recommend getting any certifications that you can to help give you a leg up when looking for freelance work online.
Which freelancing is best for beginners?
There are many freelancing jobs for beginners. You could become a proofreader/editor, a blogger, a social media manager, a videographer, TEFL teacher, a consultant, etc.
How can beginners start freelancing?
The best thing to remember is that you may be working for less, or nothing at first in order to get your name out there and gain some experience. Take any courses or classes that you can in order to build your skills and qualifications. Then, look on websites such as Upwork or Flexjobs, or promote yourself through social media or a website.
Final Thoughts
Now you know how to become a freelancer with no experience. It truly isn't that difficult if you focus on what you're good at and don't mind being paid a bit less in the beginning.
One thing to keep in mind as an early freelancer is that your pricing can be fluid. If you start to book up, raise your rates and charge your worth. If you find that you have a slower month, consider lowering your prices until you get a few more clients.
I hope this guide helps you start your freelancing business. If you found the article useful, please share it with your friends on social media, or send it in an email.
Like This Article? Pin it!