You don't have to be rich to travel. In fact, if you're extremely savvy in your approach, you can travel with no money at all. If you're lacking bucks in the bank but you want to hit the road, then this article will help you hack your way into a life of travel, without having to save a ton of money beforehand.
While I have personally never hit the road with a $0 bank balance, there are ways that you can start travelling with very little or no money in your account. Dariece and I have always had some savings before going on world trips, but that doesn't mean that we haven't used these handy hacks from time to time.
If you were to combine all of these hacks, then you could take off on a world trip, while eating, sleeping and going on tours all for free. These days, you really don't need money to travel… No more excuses. Let's get started.
*Note, there are also numerous visa free countries around the world, meaning you can save money by not having to purchase a visa to travel there!
Want To Get Paid To Travel?
---
The best way to travel when you have no money is to start a travel blog. Did you know that you can earn $10K / month or more from a travel blog? Why not start one today in just 10 minutes? With Goats On The Road, you'll receive a 63% discount off the cost of web hosting with Bluehost, plus we'll send you our $20 Pro-Blogging eBook totally FREE.
Earn Rewards Points
The first thing you're going to need if you want to travel abroad is a flight ticket. This is a huge expense and one that you'll have a hard time getting if you have no money. What you need to do is choose the best rewards credit card (or a few of them) and start putting all of your purchases on the right card.
When you're filling up your gas tank at home, use an airmiles card, when you're buying groceries, get cash back with Scotiabank Gold and with all other purchases, use your favourite cash back credit card. Over an extended period of time, these points can easily add up to enough rewards to pay for a flight overseas.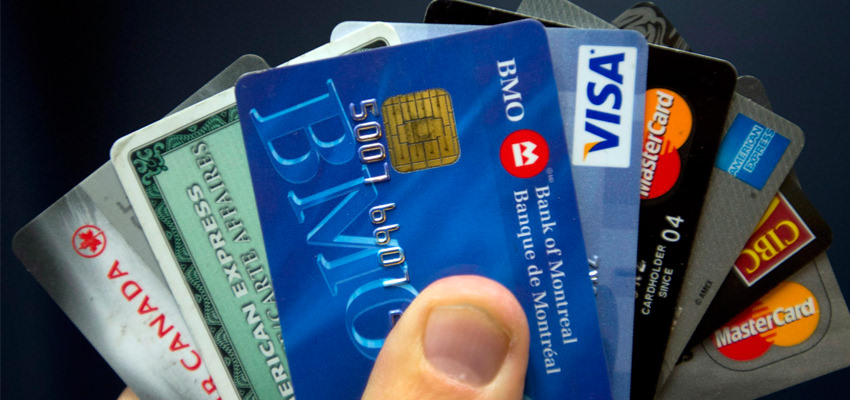 You'll still have to pay taxes and some fees on your flights after using your rewards points, but the great thing is that the rewards aren't just for flights. You can use your points to pay for hotels, car rentals and tours all over the world. Sign up now and watch your travel savings start to add up.
[widget id="shortcodes-ultimate-5″]
Free Flights
Want to save those rewards points for a later date? Try to get bumped. These days, there are so many people flying that airlines have started to over book flights. They bank on the fact that some people won't show up on time to check-in (or at all), but if everyone shows up and the flight actually is overbooked, they're forced to ask for volunteers to bump their seat in exchange for a free flight voucher.
If you are bumped, then you'll be flown (for free) on the next flight out. Plus, you'll be rewarded with a flight voucher for the amount of your ticket. This is your free ticket to air travel around the world!
This is not a foolproof way to get free flights, but it will work sometimes and can save you thousands of dollars (or rewards points).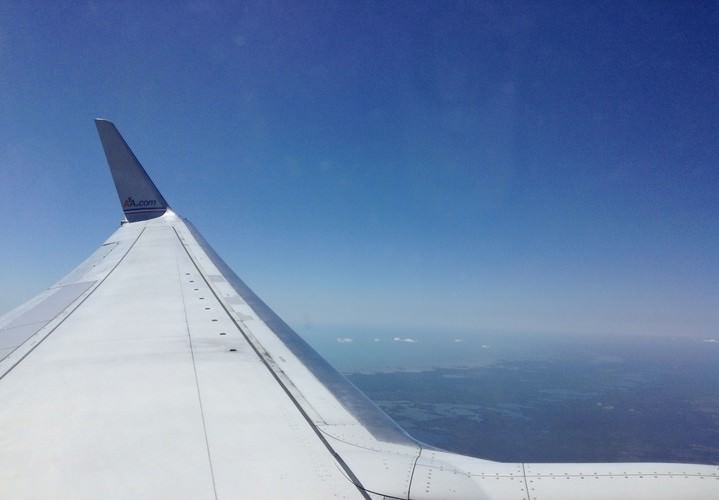 There are 3 key factors that will play a part in giving you the best chances of getting bumped.
1. Choose a popular flight: If you want to get bumped, then you want to choose a flight on a day that is busy and is a popular destination. Book your flight to a major airport at either the beginning or the end of the week when more people are flying.
2. Pack Light: On the day of your flight, don't check any baggage. Try to have only carry-on luggage. The airline will look for passengers who are the best candidates for bumping and if they have to go fetch your bag, you're less likely to be picked.
3. Check in Early & Volunteer: Head to the check-in counter extra early and have a big smile on your face. Politely mention to the agent that if they're "looking for volunteers"  then you are willing to help out. Airline staff will know exactly what you're talking about and will likely move you to the top of the bump list.
Free Accommodation
Now that you've landed a flight without spending any money, it's time to get free accommodation. It's really not that difficult to find places to stay for free, you just have to know where to look!
House Sitting: You can find house sitting jobs without paying a membership fee by just looking around the web, but in our experience, it's worth the $8 / month to get a sit through a reputable site. We use TrustedHouseSitters.com and we've found jobs in the Caribbean and in Costa Rica.
There are often postings for vineyards in Italy, homes on Italy's islands, mansions in France and castles in the UK. Free luxury accommodation like this is worth the cheap monthly fee and it's not hard to land a job! Click Here to sign up now.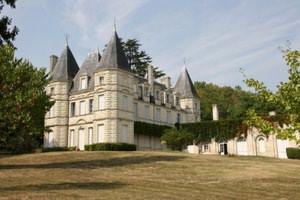 Couch Surfing: This is probably the single best way to stay for free and meet cool people around the world. People around the world offer up their spare room or couch, and you are able to stay with them for free for a few nights.
Couch Surfing is a great network of people who all love to travel and be social. Couch surfing is free to join and it offers more than just accommodation. There are often couch surfer meet ups around the world where you can connect with like-minded travellers and have a good time.
WWOOFing: In a nutshell, WWOOFing is when you work on an organic farm in exchange for free room and board. Head to the WWOOF website and check through listings from all around the world to find the perfect job for you. Not only do you get free accommodation, but you can learn a valuable skill in the process.
Accommodation Exchange: Next time you check into a hostel, ask them if they're looking for any help in exchange for free accommodation. You'd be surprised at how many places are willing to give you a free bed in exchange for some bartending or reception work.
Camping: Bring a tent along with you and you can have free accommodation all around the world. In some countries, it is illegal to pitch a tent without paying a fee, but in most countries you can post up on a beach or in the jungle without having to pay a cent. In Mexico for example, you can camp on almost any beach for free.

Free Transport
You've landed a free flight and loads of free accommodation, now it's time to get from one city to the next (or from one country to the next) without paying a cent. To get free transport while travelling, your best bet is to get your thumb ready.
Hitch Hiking On The Road: If you're travelling by land, you can hitch hike for free in most countries. We've done it in Mozambique, Mexico, Thailand, Tajikistan, Mongolia, Kyrgyzstan and basically all over the world. In many countries, the locals utilize hitch hiking as a means of transport as well. Just make sure that you're raising your thumb in a safe place and not putting yourself at risk for a free ride.
Note: The symbol for hitch hiking isn't the same in all countries, so ask locals what the best hand motion is to get picked up. In Iran, thumbs-up has the same meaning as the middle finger, so you probably don't want to be waving it around on the side of an Iranian road.
Hitch Hiking On Boats: Have you ever seen yourself becoming a skipper?! If you want a fun and exciting way to get from one island to another, consider sailing for free. Captains of boats and ships can often use a little bit of help while they're at sea and even if you're not experienced, you can probably hitch hike on boats without a problem.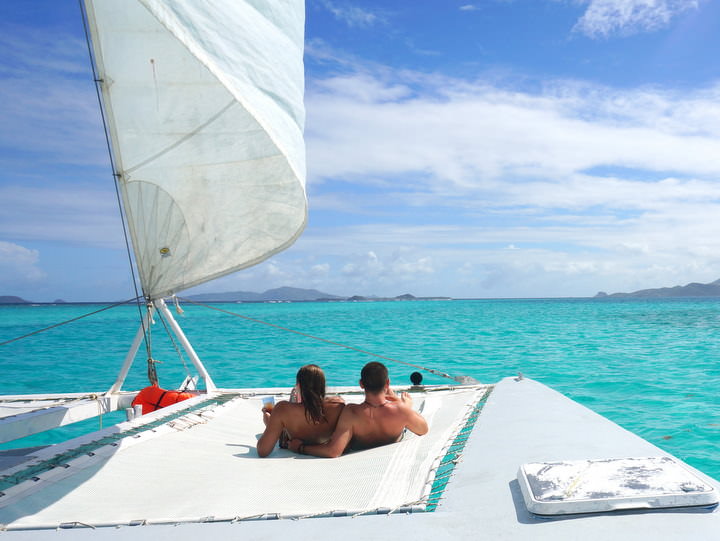 Just head to a marina or popular mooring spot and ask around. We've met dozens of people who have travelled around the entire Caribbean for free using this technique.
Free Food
Some travellers will resort to a somewhat sanitary method of "dumpster diving" in order to get free meals, but we're not going to go into that in this article. Plus, there are people who are actually needy and if tourists are raiding the dumpsters, then there will be no food left for them.
Check out these methods instead:
Eating at Ashrams, Temples & Churches: In some places of holy worship around the world, particularly Sikh temples, free food is given to worshippers. In India, you can get free food all over the place. Just head into a temple, offer to help roll chapatis (indian bread) and you'll be given a free meal in exchange for your service and attendance.
Closing Hours At Bakeries: Even when I worked at Cinnamon City in Canada (many lifetimes ago), the employees were urged to giveaway the remaining baked goods at closing time. Many bakeries and small cafes do this all around the world and if you show up around closing time, you can often land a free meal or tasty snack.
Work Exchange: Head into a local restaurant or the restaurant at your hostel and ask if they need any help with dishes, bartending or service. Oftentimes you can work for a few hours in exchange for a few free meals.
Festivals & Events: Many events, especially religious ones, will include some sort of free food. When we were in Iran for Ashura, there was delicious food on every corner, for free! We also helped our hotel distribute food and in exchange we were given free meals.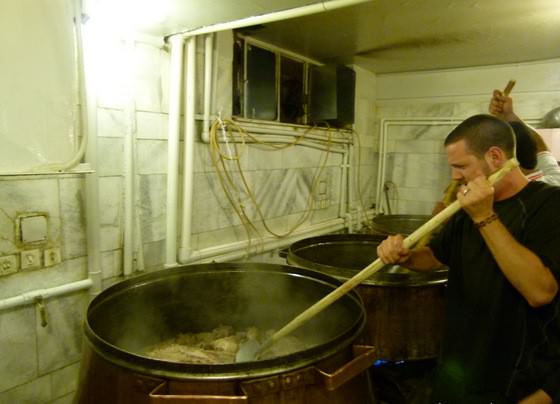 Food Samples: In any one day in Costco or Safeway there can be up to 5 free food sample stands. I've filled up on samples without even thinking of saving money while shopping in Canada, so there's no reason why you couldn't use this trick at other supermarkets around the world.
Free Tours
It won't be as easy to find free tours as it is to find accommodation, food and transportation, but it's still possible.
Reviews: Keep your eyes out for companies offering a "New Tour". Oftentimes these companies will be willing to give you a free (or discounted) tour in exchange for your honest feedback.
Social Media Share Exchange: If you have quite a few friends / fans on your social media accounts, consider offering tour companies a few social shares and pictures in exchange for a free excursion.
Free Everything!
If you want to get free travel around the world, then the best way to do so is by learning how to start a travel blog today. We own a travel blog and not only does it generate enough income to travel the world full-time, but companies are always contacting us to offer us free gear, free tours, free flights and free accommodation. Of course, you must work in exchange for these "freebies", but still, it's worth it.
Travel blogging is the single best way to travel the world without breaking the bank. Not sure about a travel blog name? Doesn't matter, you can still start a travel blog and come up with a name later!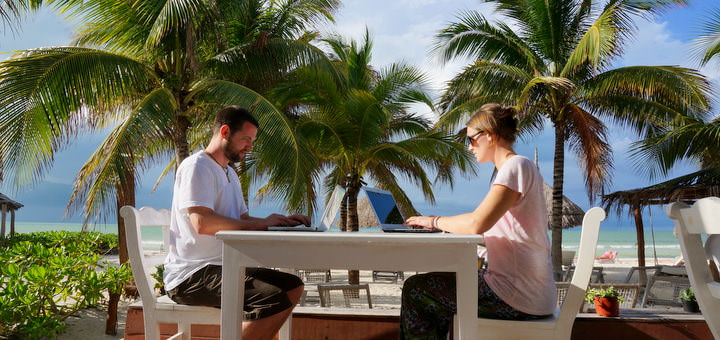 Just Ask.
If you want to travel for free, then all you have to do is ask. Ask airlines to bump your ticket, ask hotels and hostels if they need help, ask restaurants if they need a waiter and ask tour companies if they want to be reviewed. You just have to have the courage to ask. We guarantee that you'll get more free travel then you ever thought possible.
Like This Article? Pin it!