Nick and I were up early the next morning (of course) and were on our way to Mozambique Island. It was a very long, very bumpy ride in the back of a bus which played kung fu movies at an ear piercing level.
The island is actually attached to the mainland by a long bridge so we didn't need to board any overly full boats this time. Mozambique Island (or Ilha de Mocambique as the Portuguese would say) looks like it hasn't changed since the Portuguese occupation back in 1507 when it was used as a naval base and a trading station.
It was a beautiful island with crumbling white washed buildings, some with original orange and red paint, buildings built between the 16th and 19th century, and narrow alleyways with local people going about their day to day things. The island was very quiet and we enjoyed meandering through the town for a few days.
The backpackers we stayed at was great and it was there, on the first minutes of arriving, that I had the most epic nap known to man. I was dosing in and out of sleep on the brutal bus ride but as soon as we put down our backpacks, I was in the bed and out like a light. It was one of the deepest, best naps ever. Nick was out and about exploring the town while I slept like a rock for 2.5 hours. I then got up for dinner, and was back to sleep 2 hours after that and slept through the night! I must have needed it.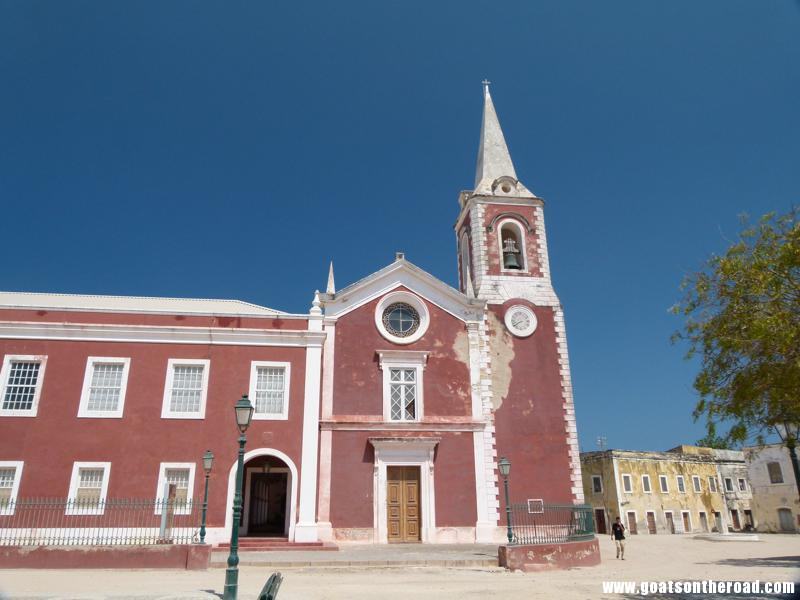 The next day, after being very well rested, we set out to explore the island. We walked and walked and enjoyed strolling through the lanes. We met up with an Australian woman and a Dutch couple and had a nice dinner and some beers with them one night. As it would turn out, they were the only other tourists we saw the whole time.
There was also a village at one end of the island and we decided to check it out. All the locals were staring at us but were welcoming at the same time. We sat down, bought some coconuts and had a group of people watching us as we drank the milky goodness and shared the rest with some kids. There was a bread making factory as well in the village and we stopped by to see some men cooking up the deliciously fresh buns.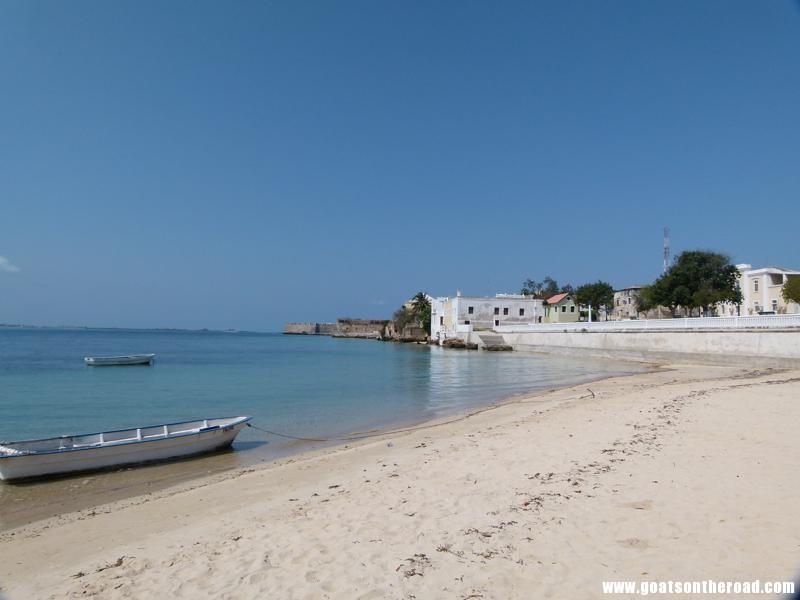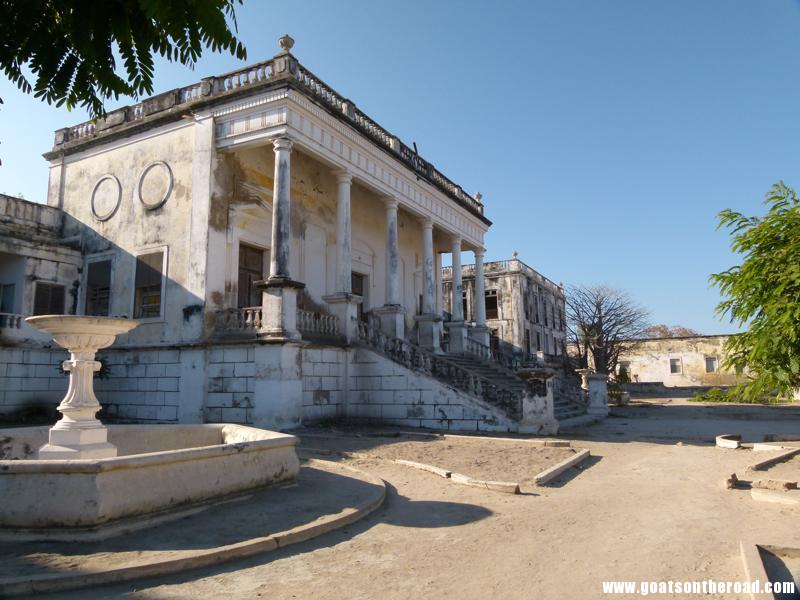 After 3 very enjoyable, very relaxing days on the island, we made our way back to Nampula, our last stop on our Mozambican trip before going to Malawi.  We took a train from Nampula to the border town of Cuemba, which left at…3:30am!
We would definitely not miss being up at 3:30am almost every second day, that's for sure. The train ride was great. We were in very uncomfortable seats for part of the way in a very overcrowded car. The 1st/2nd class tickets were all booked up so we were stuck with 3rd class. However, Henrik had done this journey days before and wrote to tell us about the restaurant car we c
ould stay in instead. So we went there when seats became available, enjoyed Sprites and some lunch and had much better seats than in 3rd class. The scenery along the way was stunning. Small villages were set beneath towering mountains and local people would come up to the train windows at each and every stop selling their goods.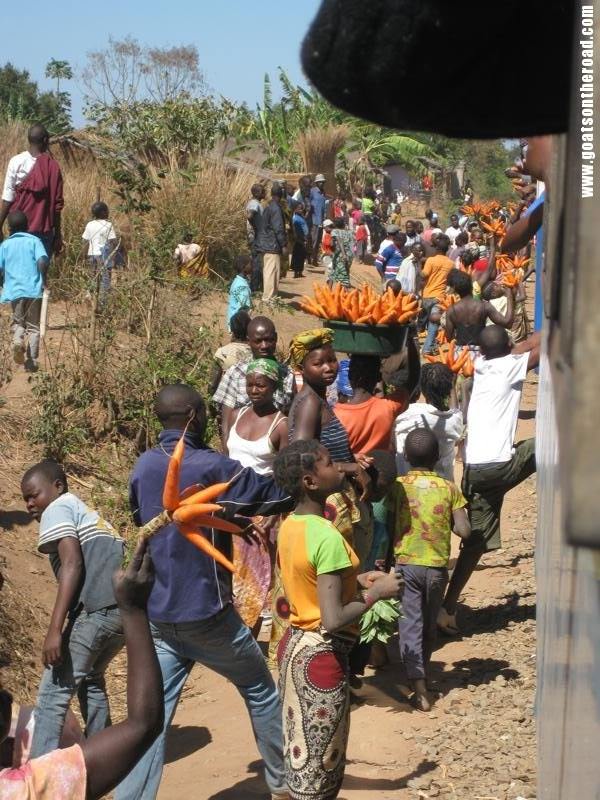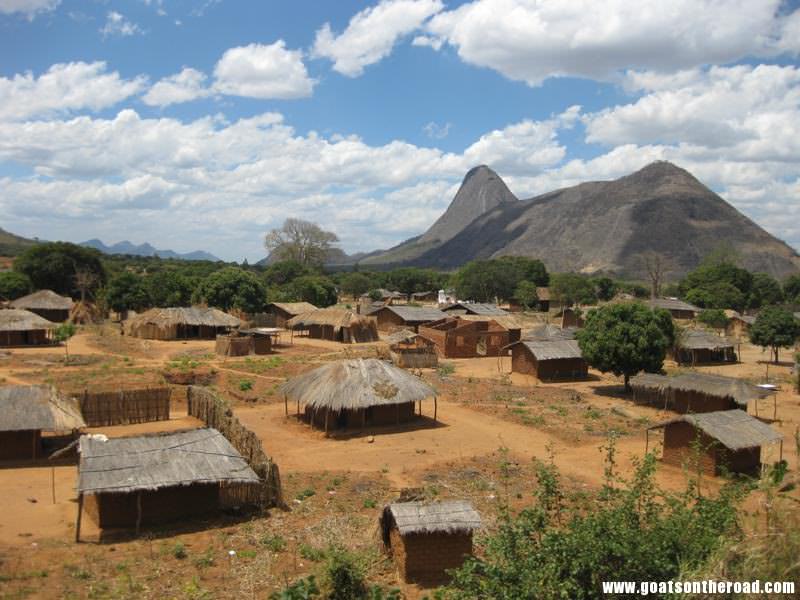 We ended up meeting two men from Malawi and they gave us some much needed information about crossing the border. We spent one night in the small, typically dusty African town of Cuemba, had dinner with a Spanish woman and left around 5:30am the next morning to make our way to the 14th country visited this trip, Malawi.
Mozambique far exceeded our expectations. The people were so friendly and welcoming, the food was delicious (especially the fresh seafood), the architecture was stunning and had a great old Portuguese feel to it, and like we said before: the beaches were the best we've ever seen. Because of all the amazing things Mozambique had to offer, the epic journeys we took to get to each destination and the fabulous new friends we met, Mozambique has now topped our list as one of our favourite countries…so far.
 Like this Post? Pin it!